INSIDE: Round up of the BEST things to do at the Brooklyn Children's Museum with kids.
Looking for the BEST Brooklyn Children's Museum Discount offers?
Find them here.
Plus, we'll show you SIX of the best things to do at the Brooklyn Children's Museum once you enter.
This is one children's museum where you can stay all day, and still not be done.
The Brooklyn Kids Museum was the FIRST ever children's museum, founded in 1899!
It's almost 120 years old.
Over 300,000 children and families visit each year.
WOW.
The Brooklyn Children's Museum is, without doubt, the BEST children's museum in New York, and arguably the best children's museum in the world.
Take a look inside below.
Disclosure: This article contains affiliate links. If you make a purchase after clicking on one of these links, we may receive a small commission at NO extra cost to you.
6 Best Things to do at Brooklyn Children's Museum Exhibits
If you are looking for things to do in Brooklyn with kids, the only question at BCM is where to begin?
The kids will show you.
Follow them through the Rainbow Tunnel to begin a BIG day of adventure and fun!
There's both permanent exhibits and visiting exhibits, so do aim to see both.
---
Related: The Ultimate Guide of Best Things to do in New York with kids

No.1: Neighbourhood Nature at the Brooklyn Children's Museum NYC
Neighbourhood Nature is a chance to dive into what lives and breathes in Brooklyn backyards.
Kids are introduced to life sciences through hands-on activities.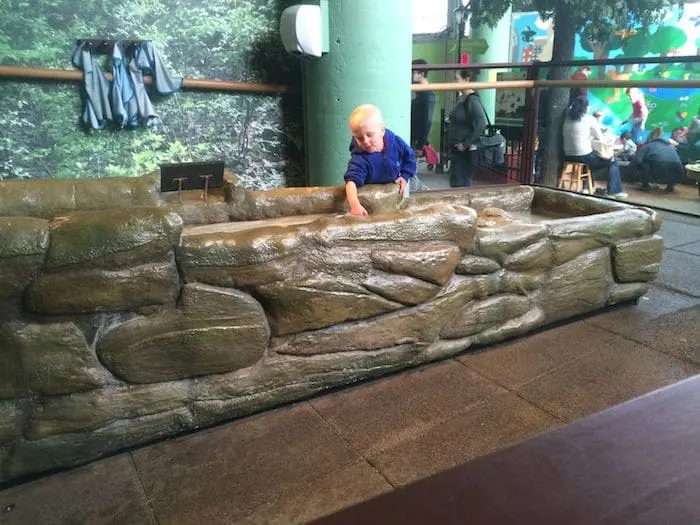 Kids can:
Play in the Community Cork Garden and help the "garden" to grow. Plant a seed, water and weed.
Use magnets to create a garden picture
Create a sound landscape
Touch and smell different items from nature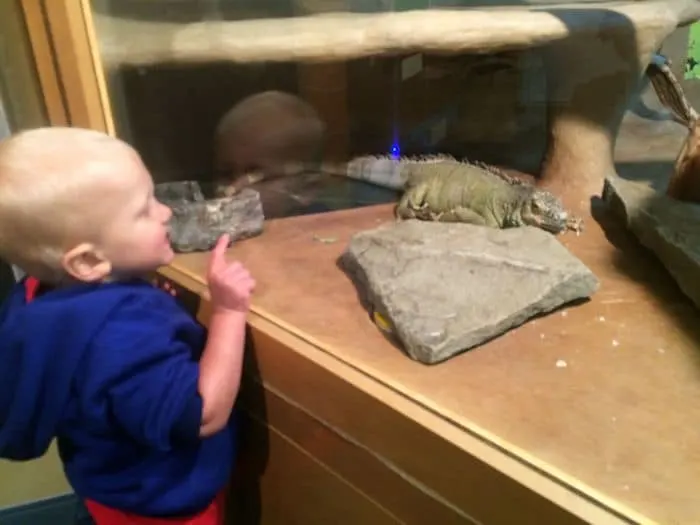 See the live animals in the BCM collection
Experiment with the Wave Tank
Lounge at the 'beach' sandpit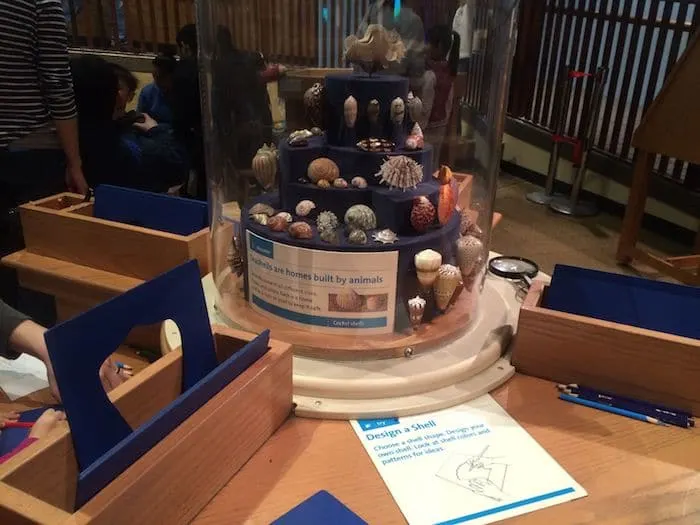 Check out the shell displays and design your own shell too. Display it for all to see.
Take a peek at the Museum's diorama habitats
Discover trees that live in the local environment
Play with the nature treasures in the rocky pool

No.2: World Brooklyn for kids
World Brooklyn was our favourite part.
This miniature town is filled with kid-sized shops based on real ones you find in neighborhoods across Brooklyn.
It's designed to help children gain an appreciation of world cultures found just outside the door, and develop empathy, tolerance and understanding for people who may eat, sing, speak, and do things differently to people in their own families.
Kids can play with objects and listen to stories about real people and places.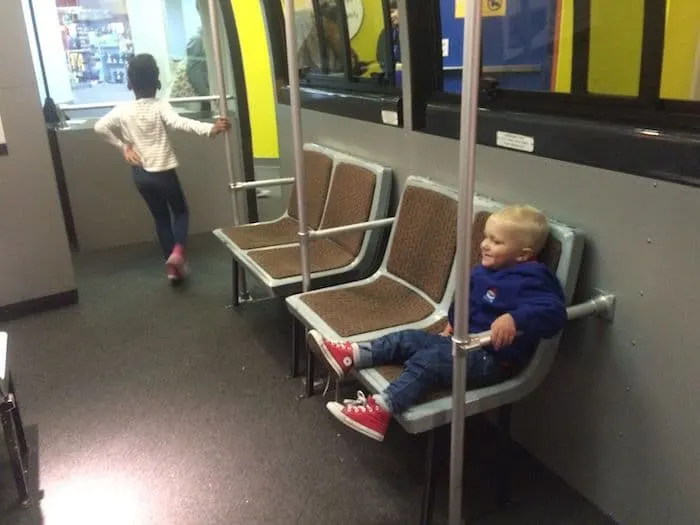 Brooklyn Childrens Museum Roleplay
Kids can role play:
shopkeeper
baker
grocer
shopper
designer
performer, and
builder
They learn and see how a real community works and grows.
There's even a 'subway' to ride.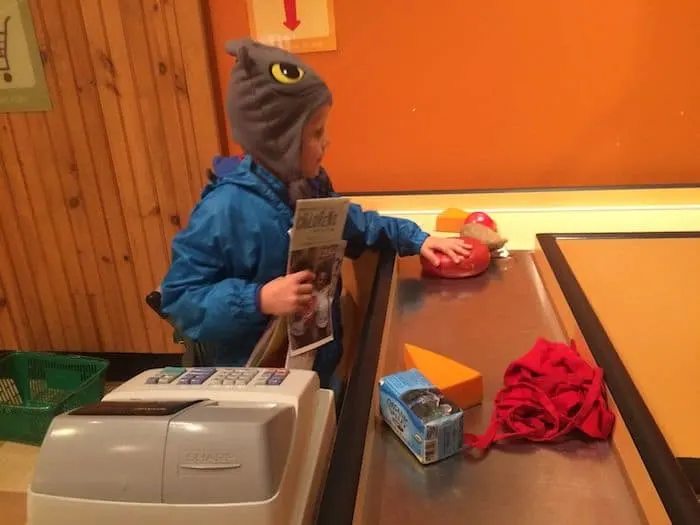 Be a shopkeeper
Shop at the International Local Grocer and fill up your trolley with herbs and spices, coffee and tea, fruits and vegetables, dairy foods, and groceries.
Or perhaps the kids will BE the shopkeeper. It's a big job to keep the shelves stocked with so many hungry customers.
Don Paco Lopez Panaderia Mexican Bakery
The World Journal Chinese WJ Bookstore filled with books, magazines, music and movies from China, Taiwan and Hong Kong.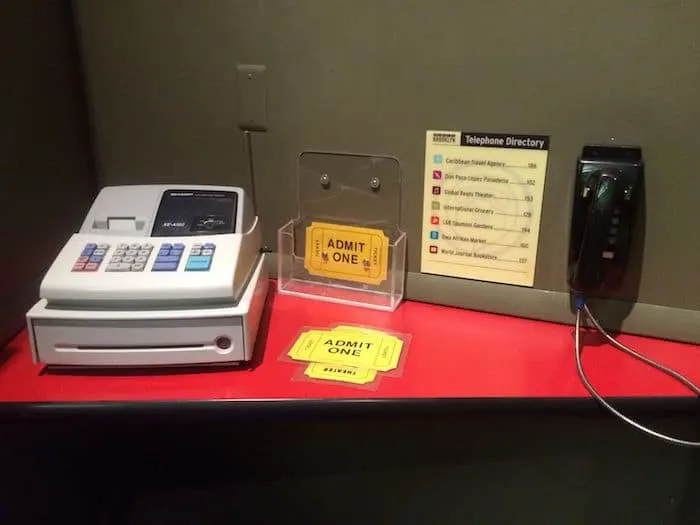 Box office & Theatre
There's also the Box Office and Theatre, where kids can dress up and perform on stage in costumes from around the world
Kids can pretend to be a ballet dancer, an Irish dancer, part of the Polish American Folk Dance company, enchant the audience with a Bangladeshi Fisherman Dance, or be part of the RedHawk Native American Arts Council storytellers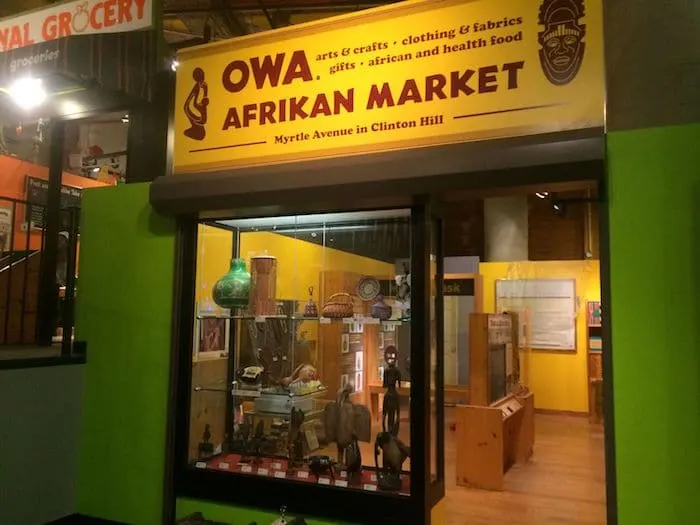 Owa Afrikan Market
Pick up Arts, Crafts, Clothing, Fabric and Gifts at the Owa Afrikan Market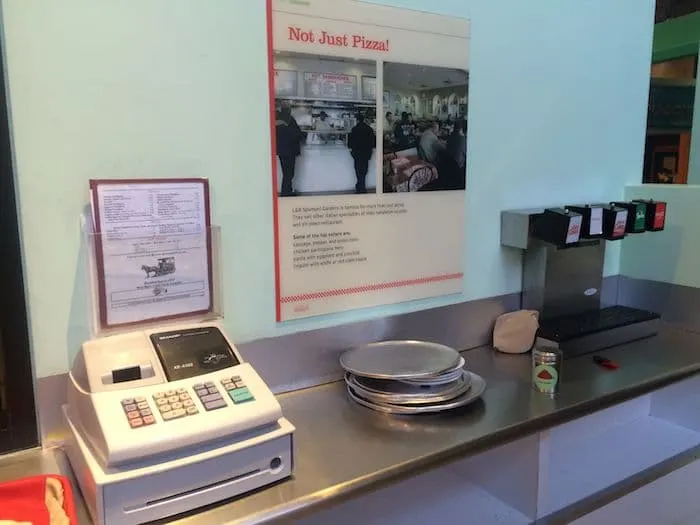 Pizza Shop
Run the L&B Spumoni Gardens Pizzeria and Sandwich counter.
L & B Spumani Gardens began as a horse-drawn cart in 1937 selling Spumoni, a layered ice cream dessert with candied fruits and nuts from Naples Italy.
They later opened a shop in Bensonhurst and today this is run by the original owners grandchildren.
Their best selling foods are:
sausage, pepper and onion hero
chicken parmigiana hero
pasta with eggplant and zucchini, and
linguini with white sauce.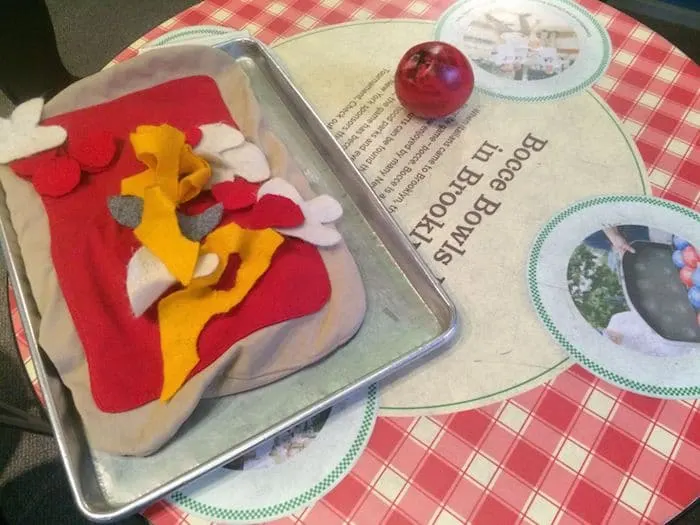 DIY Pizza game
Kids can make 'pizza' here too.

No. 3 Totally Tots at Brooklyn Children's Museum
Brooklyn Children's Museum has the Ultimate Indoor Playground in New York for toddlers.
Brightly coloured, and bursting with life, Totally Tots for kids aged 0 to 6 has nine different sensory play areas including:
Water play
Music
A Little Theater dress up
Block play building zone with giant plastic bricks
A reading nook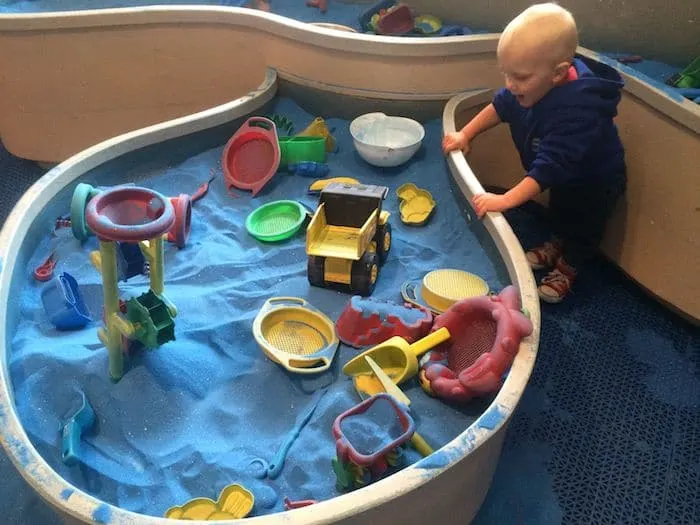 Sand box play
Sand box play
A Baby Hub for babies under 18 months filled with soft blocks, moveable toys, and wire and bead mazes to conquer.
The Tots Studio is an art-making creative space for toddlers and young children to explore techniques, materials, and ideas.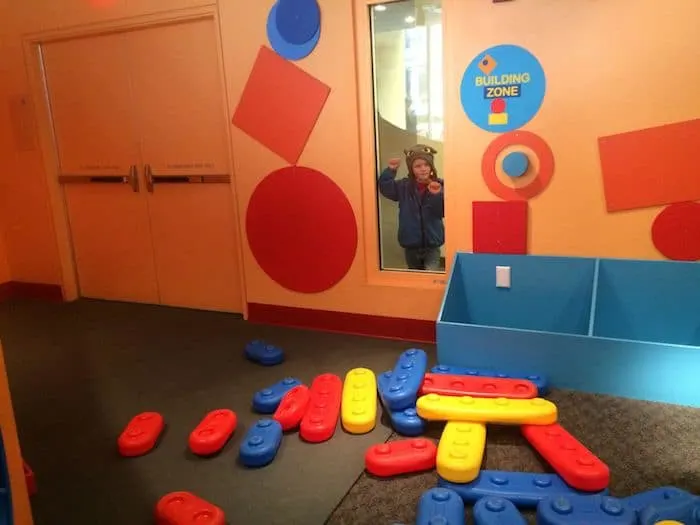 It's the place to build fine motor skills, engage in sensory exploration, and learn how to share with others.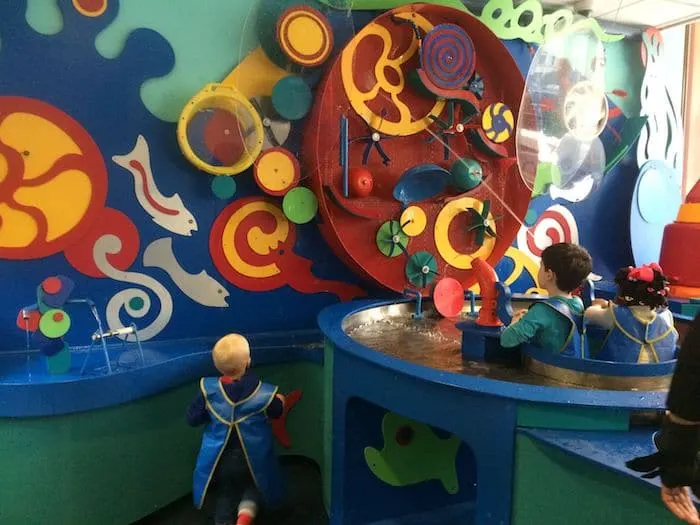 Totally Tots is open from:
10:00 a.m. to 4:30 p.m. Tuesday through Sunday, and
Until 5:30 p.m. on Thursdays.
No.4: ColorLab
ColorLab is Brooklyn Children Museum's family art-making space.
Artists of ALL ages are invited to explore, create, make and celebrate art.
Hands-on programs are guided and supported by BCM's teaching artists and educators.
Check out the rotating programs and exhibitions of African American, Afro-Caribbean, and African contemporary artists including:
Chakaia Booker
Wangechi Mutu, and
Jack Whitten.

No.5: Collections Central
Collections Central features a rotating selection from the museum's collection of 29,000 historic cultural objects and scientific specimens – from lunch boxes to minerals, masks and trolleys!
Kids are encouraged become curator, artist and conservator as they create their own designs inspired by the collection.
No.6: The Sensory Room
The Sensory room is an inclusive space that caters for children of all abilities.
Sessions include a balance of self guided exploration, and joining in a facilitated program by one of the museum's educators.
Sessions may include:
stories
songs
meeting a live animal, and
parachute play.
Look out for the new program.
Sessions will be offered:
2:00-2:30pm
2:45-3:15pm
3:30pm-4:00pm
4:15pm-4:45pm.
Space is limited to 10 children and their caregivers for each session, first come, first served.
Brooklyn Children's Museum Events
Check out the daily program and events here.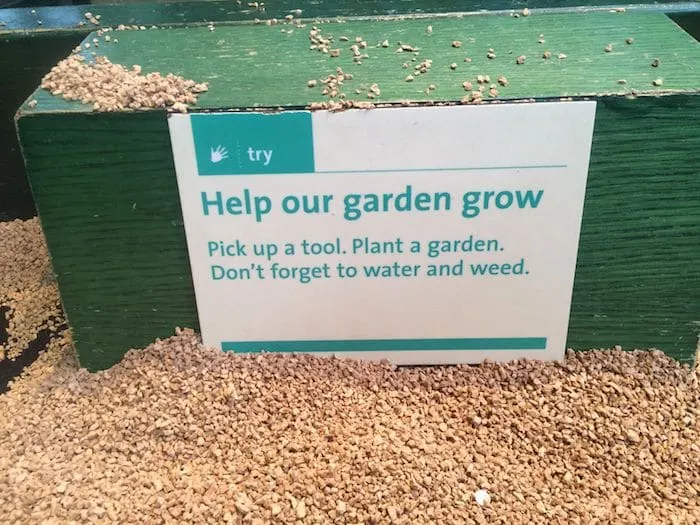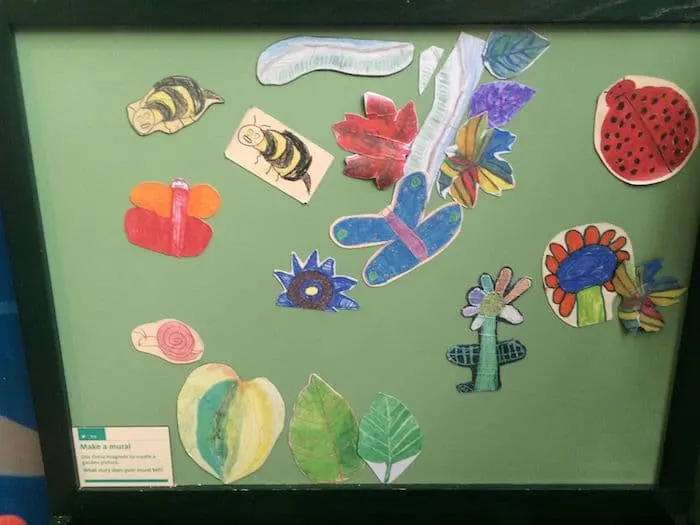 Totally Tots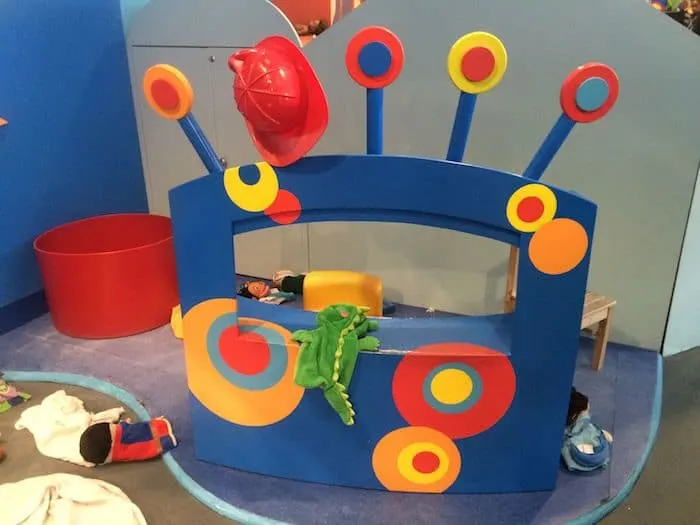 World Brooklyn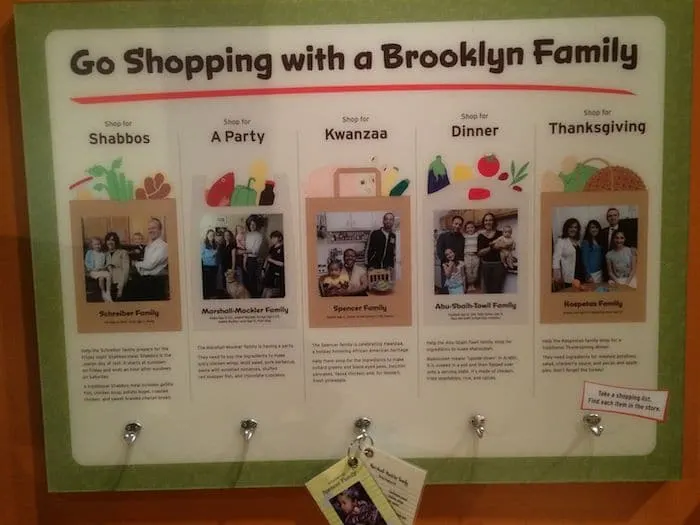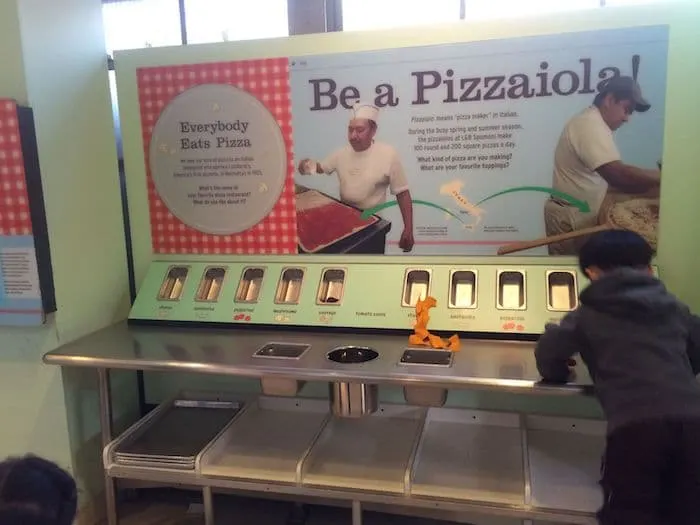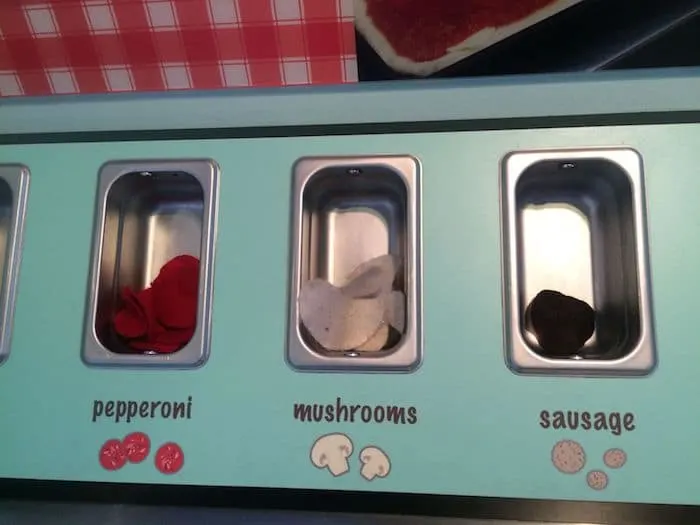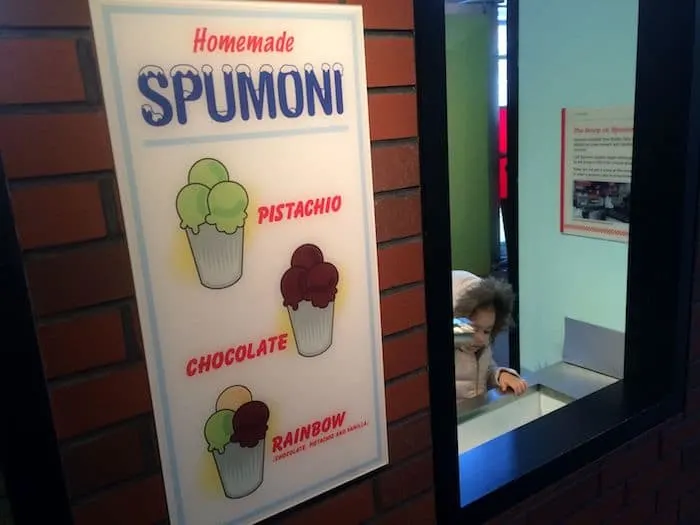 Where to eat at the Brooklyn Children's museum
Brooklyn Children's Museum's café called ONE FOUR FIVE is located on the Museum's second floor.
The cafe has an ever changing seasonal menu.
The café serves many different types of food, including nuts and dairy products.
Please BYO food if your child has allergies.
You are welcome to bring your own food to eat in the café or on the roof terrace.
Food and drinks are not allowed in any part of the museum.
(The only exception is water bottles and formula for babies under 2)
Opening hours:
Tuesday 10:00 a.m.-2:30 p.m.
Wednesday 10:00 a.m.-2:30 p.m.
Thursday 10:00 a.m.-6:00 p.m.
Friday 10:00 a.m.-5:00 p.m.
Saturday 10:00 a.m.-7:00 p.m.
Sunday 10:00 a.m.-7:00 p.m.

Brooklyn Children's Museum Gift Shop
The Brooklyn Children's Museum gift shop is operated by Brooklyn-based business Little Things.
Check out their specialist variety of toys and books, handpicked for the Brooklyn kids museum.
The store is located in the Lobby, and opens during regular Museum hours.

THE INSIDE SCOOP: Brooklyn Kids Museum
Correct at time of publication on Roam the Gnome. Please check with venue for updates. We apologise in advance if there have been any changes we are unaware of. All prices in US dollars, unless otherwise stated
Brooklyn Children's Museum offers three floors of interactive exhibits and hands-on cultural and science programs for ages 6 months to 10 years.
Address: Brooklyn Childrens Museum is located at 145 Brooklyn Avenue, Brooklyn, NY 11213
Telephone: Contact (718) 735-4400
Website: Click here.
Brooklyn Children's Museum Hours
Tuesday, Wednesday, Friday: 10AM – 5PM
Thursday: 10AM – 6PM
Saturday, Sunday: 10AM – 7PM
The Museum is closed most Mondays, and on Memorial Day, Independence Day, Labor Day, Thanksgiving, Christmas, and New Year's Day. The Museum will close at 4:00 p.m. on Christmas Eve and on New Year's Eve.
Brooklyn Children's Museum Admission
General admission is $11.00 per person.
Infants under 12 months are FREE
Pay as you wish hours on Thursdays from 2PM to 6PM, and on Sundays from 4PM to 7PM
Brought to you by Investors Bank, Astoria Savings Bank and Carver Bank.
Or see our big list of Brooklyn Children's Museum Discount offers at the top of the page.

Hot Tip: The BEST Brooklyn Children's Museum Discount Offers
See below for the best Brooklyn Kids Museum Discounts around.
No.1: FREE admission for ALL
Visit the Brooklyn Museum for children on Thursdays from 2pm to 6pm, or on Sundays from 4pm to 5pm, and admission is FREE!
No.2: Brooklyn Children's Museum Groupon
Check Groupon before you go to see if there are any current Brooklyn Children's Museum coupon offers.
They come up from time to time.
No.3: Brooklyn Children's Museum Membership
TBA
No.4: Are you a member of the Association of Children's Museum (ACM)?
If you are a member of ACM, you receive 50% off general admission to the Brooklyn Children's Museum for up to 2 adults and 4 children.
Please bring your membership card, and ID.
No.5: Are you a member of the Association of Science and Technology (ASTC)?
If you are a member of ASTC, you can visit the Brooklyn museum for kids with up to 2 adults and 4 children in your group for free.
Please bring your membership card, and ID.
No.6: Do you work for a New York City or National Service?
The museum offers free admission to the families of the NYPD, the Fire Department of NYC, and all employees of NYC Cultural institutions.
Show your ID at the desk for free entry!
No.7: Cool Culture Pass
Are you eligible for a Cool Culture Pass?
If you do, you can take up to FIVE members of your family to the Brooklyn Childrens Museum for free.
Available to families with a child currently enrolled in a participating early childhood center or elementary school (pre kindergarten and kindergarten classrooms)
Cool Culture partners with 90 of NYC's best-loved museums, gardens, zoos and historic houses to provide the Cool Culture Family Pass to eligible Cool Culture families.
Cool Culture believes that families that engage in art and cultural activities have the power to influence the world.
The Family Pass helps parents, grandparents and caregivers to give their children cultural experiences that cultivate a love of learning!

How to get to Brooklyn Children's Museum
Get directions to Brooklyn Children's Museum by subway, bus and car.
By subway: The closest stops are
the 3 train at Kingston Avenue
the 2 train to President
the A train to Nostrand Avenue; and
C train to Kingston/Throop.
By bus: The nearest stops are the B43 or B44 at St. Marks Avenue and the B25, B45, or B65 at Brooklyn Avenue.
Brooklyn Children's Museum Parking
BCM does not have a parking lot, but street parking is usually available within a few blocks of the Museum. Please check signage and follow New York City parking rules.

Facilities at the Children's Museum in Brooklyn
Toilets: Restrooms are located throughout the Museum, including four designated all-gender restrooms on the second floor. All restrooms are ADA-accessible.
Disability Access: Yes. Accessible entrances, elevator to upper level. All areas are accessible to wheelchairs, walkers and strollers. Brooklyn Children's Museum strives hard to be inclusive by making their facilities and programs accessible to children with special needs.
Coat check: For the best BCM experience, we recommend leaving large bags and strollers at coat check.
Free Wifi: Free WiFi is available to all visitors by connecting to the "BrooklynChildrensMuseum-FreeWIFI" network. Follow the instructions provided to connect.
Parties: The Brooklyn Children's Museum party options can be viewed on the website.
Toadstool Rating – Things to do in Brooklyn with Kids at the Museum

Looking for MORE Super Fun Things to Do in NEW YORK CITY with Kids?
Click the blue links below for more New York activities.