INSIDE: The Ultimate Guide to the best New York Restaurants for Kids and families.
When it comes to travelling with the kids and eating, I'm a big fan of quirky, gimmicky, unique and entertaining restaurants in NYC that go above and beyond to entertain the kids busy while we wait.
I trust that there will always be something kind-of healthy to order, and we go from there.
It's not fine dining, but it is FUN dining!
Visiting fun NYC restaurants is in line with our family travel mantra.
Family travellers are in for a treat with all these fun restaurants for kids in NYC.
Disclosure: This article contains affiliate links. If you make a purchase after clicking on one of these links, we may receive a small commission at NO extra cost to you.
THE INSIDE SCOOP: 5 Best New York Restaurants for Kids
Correct at time of publication on Roam the Gnome. Please check with venue for updates. We apologise in advance if there have been any changes we are unaware of. All prices in AUD dollars, unless otherwise stated
Hot tip: Fill your purse before leaving home as eating out with kids in New York is not the cheapest.
We visit the top two or three proper New York restaurants for kids on our wish list, and then stick to healthy budget food options such as delicious take-out yumminess from one of the four Whole Foods Market stores across New York City.
New York deli's such as SPEEDYS NYC also do good healthy food that won't decimate the vacation budget. Eat in, or take away.
---
RELATED: Big List of Best Things to do in NYC with Kids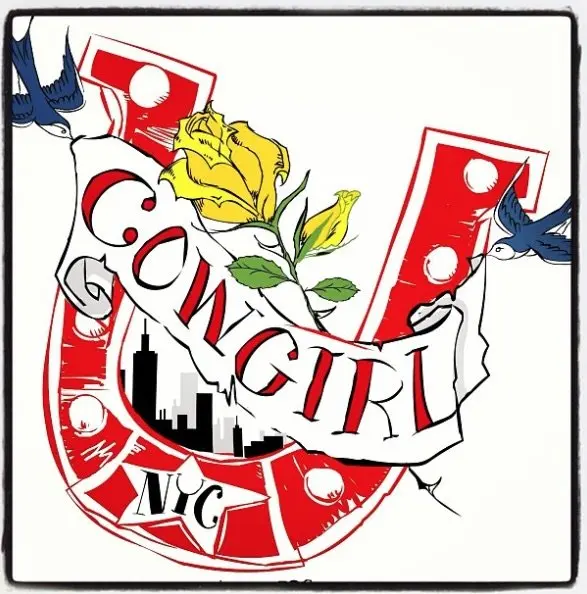 No.1: COWGIRL NYC
Fancy Mexican?
How about Mexican with a speciality kids menu? Olé!
From 11am to 4pm, little ones under 11 can order wooden nickel pancakes or the Texas scrambled eggs with potatoes.
There's also the All Day Cowgirl's "Kidtown menu".
The menu features Tex-Mex favorites, all quaintly named for added points.
Kids can try a:
Fiesta quesadilla
Get along, little corndoggie
Happy Trails hamburger
Or Granny's grilled cheese
Cowgirl Restaurant in New York City
Quench their thirst at this New York kids restaurant with drinks like strawberry lemonade, root beer, or a cowgirl's float!
Do not forget the ICE CREAM BAKED POTATO dessert!
The western decor and country music is a hit with the littlies, who may suspect there's a cowboy hiding somewhere around. There's a toy chest filled with fun things to do while you wait too.
Don't leave without stopping by the 'General Store' where you can buy inexpensive cowboy hats and penny candy for a treat on the way home
Address: Located at 519 Hudson Street in the West Village
Telephone: 212-633-1133
Website: Click here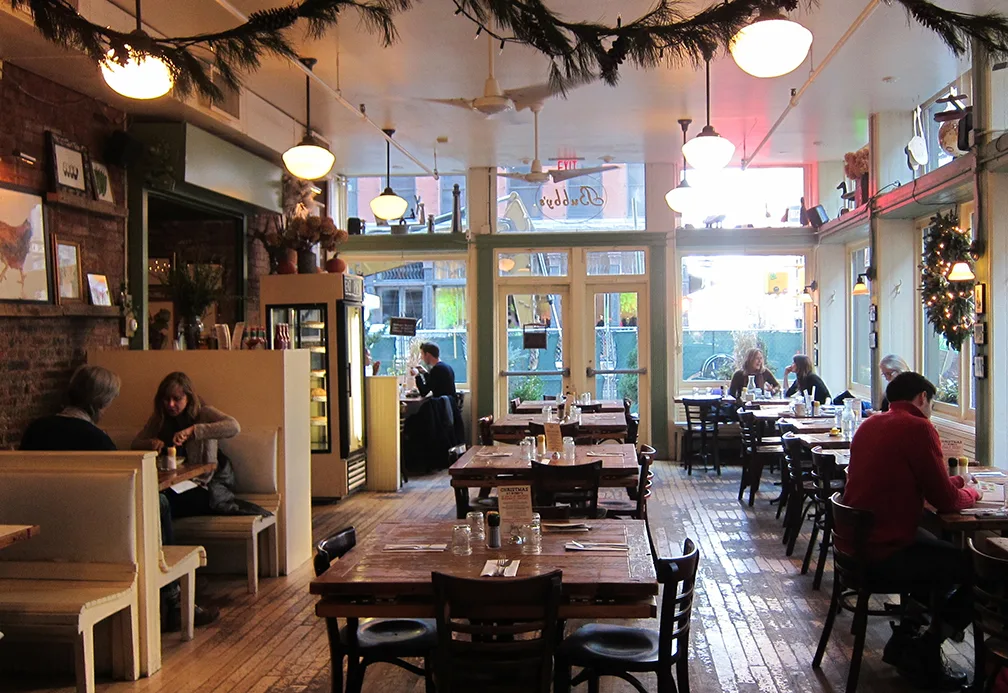 No.2: BUBBY'S New York restaurants for kids
If you are feeling the pull for a bit of homemade comfort food, you'll adore this spot.
Bubby's, Yiddish for Grandma, is a family favourite of NYC locals who come regularly for a spot of their favourite childhood memories:
Let's start with pancakes. Try the traditional flapjacks or the sourdough thin and chewy pancake, and top them with banana and walnut, or nutella, mixed berries and cream, or peach and blackberry.
Their flaky buttermilk biscuits with jam are a best seller.
Craving something savory?
Try Matzo ball soup, a market omelet, a cobb salad, the traditional Bubby's breakfast of eggs, bacon, home fries and sourdough toast or the Cheese grits breakfast with cheddar grits!
Dinner options also include:
fried chicken and a biscuit
Bubby's burgers
bacon wrapped meatloaf meatloaf
lobster roll
mac n' cheese balls
gravy-covered 'biscuits'.
Bubbys desserts
Finish up with homemade pie – Jersey peach, local apple, peanut butter chocolate, key lime, or my favourite – Banoffee!
You can't beat the delicious food at these family friendly restaurants, and there's a box toys for the kids to play with. Winner, winner, chicken dinner.
Shop at the Bubbys Store
Want ideas for unique New York souvenirs?
Pick up some Bubby's pancake mix or Doerfler's organic maple syrup, or a Bubby's tshirt, hat, or mug.
You can also buy their signature Bubby's Brunch cookbook so you can recreate this home-cooked style food at your home.
Address: Located at 120 Hudson Street TriBeCa (this location reopening September 2019) and also at the Highline at 73 Gansevoort St, New York
Telephone: 212-219-0666
Website: Click here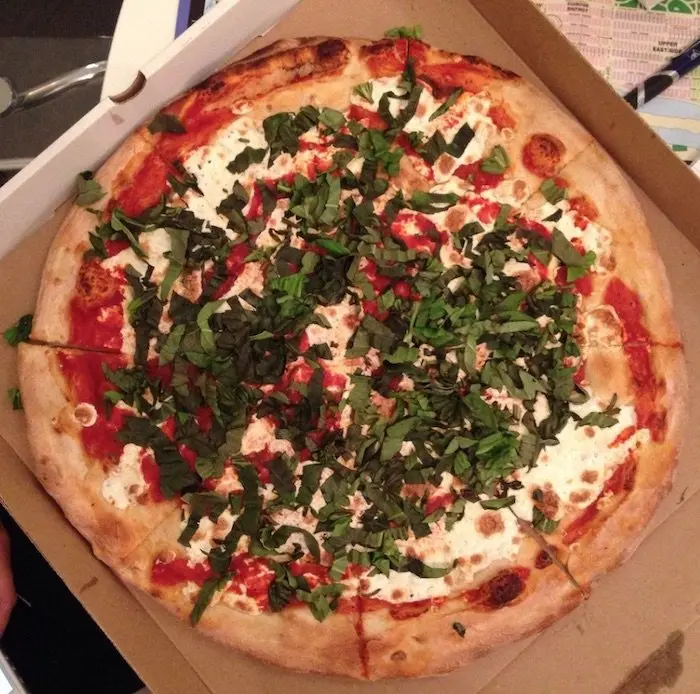 Image credit: Tourist whisperer
NO.3: JOHN'S PIZZERIA in Times Square
Some say THIS is the best pizza in NYC.
John's of Times Square serves pizza coal-fired in the brick oven with a thin crust.
My mouth is watering.
Fact is, it has been around since 1997 and all that expertise in dough making is their special ingredient.
You can order starters including:
mozzarella wedges
fried calamari
bruschetta
fried ravioli
But pizza and calzone are what you come here for.
Order by the pan. There's no single slices here.
John's Pizzeria Pizza Menu
Choose your base from the list below, then add extra pizza toppings of your choice.
Traditional mozzarella cheese and tomato sauce
Or add basil to the one above make it a Margherita
Pizza Bianca with ricotta and mozzarella (but no tomato sauce)
Hawaiian
Pizza's start from $18.25 for a small traditional. Pizza toppings start from $2.75. Grilled meats are $4.75.
Johns Pizzeria is a local institution, so its kind of fitting to eat it here, in a gorgeous if unusual setting of an old deconsecrated church filled with stained-glass windows, religious sconces, and a lovely stained-glass rosette on the ceiling.
There's plenty of kids out there who will vouch for the pizza in this place too. Trust them. Kids know stuff, especially when it comes to pizza.
If you are looking for New York restaurants for kids, pizza is a must-do. If you need to, you can call ahead and get it take out.
Address: Located at Times Square, 260 West 44th St., at 8th Ave.
Open: Mon – Sun, 11:30am – 11:30pm
Telephone: 212- 391-7560
Website: Click here

NO.4: AMERICAN GIRL CAFE brunch
Why should the girls have all the fun? We like dolls in our house too. My boys love 'being Daddy'.
This place is perfect for kids of all ages (including big kids like me and you!)
It's targeted right to them and while eating every meal surrounded by other people's children might not be high on the everyday to-do list, on holiday, it sure takes the stress away!
There's a fair chance they won't be the loudest, or the bounciest here.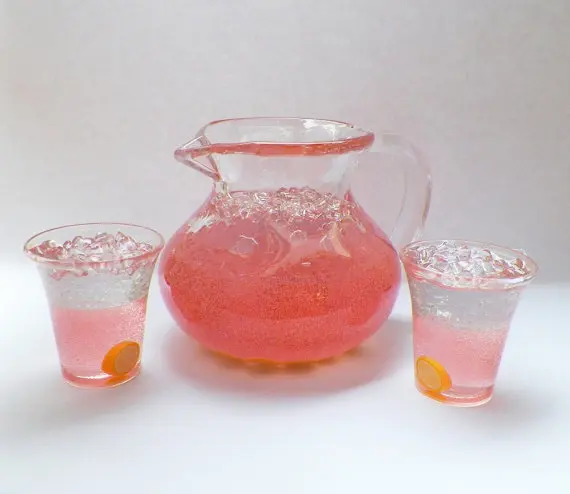 If you don't yet have your own American Doll, you can borrow one for the day to join you at the table.
There's little high chairs so doll children can sit next to their mummy or daddy.
The pink-and-white décor of the place is charming and the food menu not bad either.
At dinner time, you might find a choice of:
Tic-Tac-Toe pizza (play a delicious game with the tomato X's and pepperoni O's)
spaghetti and meatballs
salmon florentine
eggplant parmesan,
and grilled chicken and beet salad, among others.
There's something even for the fussiest child, including a bribe of pink lemonade.
Oh, don't forget dessert.
American Girl cafe dessert
How does Chocolate Mousse Flowerpot sound?
The biggest challenge?
Getting out alive without a brand new American Doll in tow.
Offering visitors the option for brunch, lunch, dinner, and even afternoon tea, this experience is sure to be a hit with the girls (and boys) in your family.
Website: Read our review of American Girl Cafe for all details including opening hours, address, prices and how to make a reservation.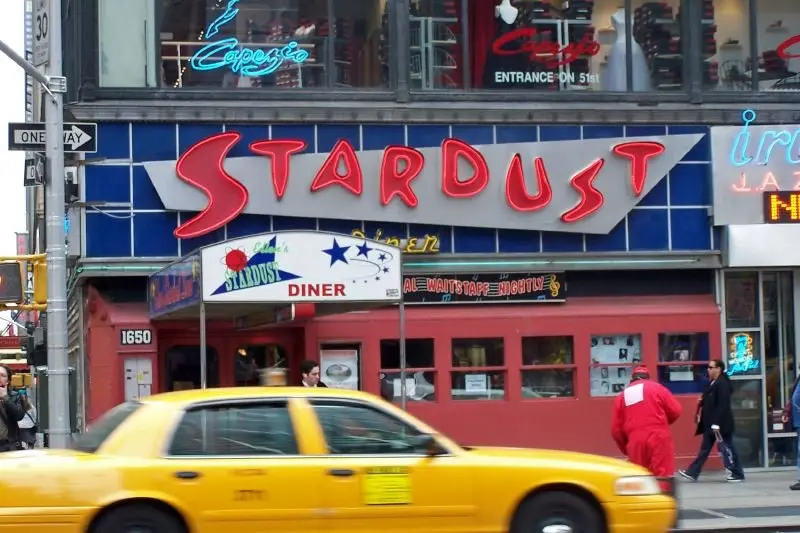 NO.5: ELLEN'S STARDUST DINER – NYC Themed Restaurants
-Now Closed-
If you like kitsch, and a throw back to the 1950's as much as I do, put this diner at the top of your hit list.
This theatre restaurant in New York is for the whole family.
This is the home of the world famous singing waitstaff, and this, together with the American diner food they'll actually eat, is why you bring the kids. (Another reason it's one of the best New York restaurants for kids)
The kids menu is typical Diner fare:
cheeseburger and fries
mozzarella triangles and fries
spaghetti (butter or marinara)
dino nuggest and fries
hot dog and fries, or
Rachel's mac and cheese.
Or let them pick from the menu.
Menu at Stardust Diner
There's:
Loaded tater tots with bacon, cheese, and sour cream
great bowls of chili
mac 'n cheese bites
Stardust nachos
Salads of all kinds
All Day breakfasts (try the Challah french toast)
Classic sandwiches including the Ruby Reuben with corned beat, swiss cheese, sauerkraut, grilled rye and russian dressing, or a Sloppy Joe, or a Philly cheesesteak!
Burgers
Pasta including spaghetti and meatballs, and mac & cheese
The Blue Plates are the go-to diner dishes.
Order Mama Mia meatloaf, Ma's Fried Fish, Norman Rockwell's Turkey Dinner, or Ryan's Chicken Pot Pie.
Hungry yet?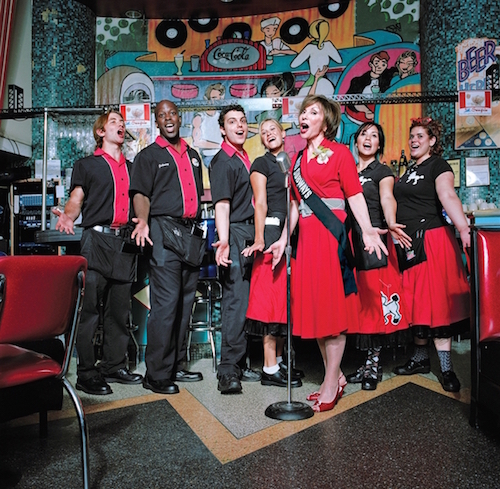 No reservations needed
Expect long lines but it's worth it. No reservations necessary.
Hot tip: Go as early as you can!
Opened since 1987 and still going strong. Serving breakfast from 7am to 11am, and all day lunch and dinner till late.
Address: Located at 1650 Broadway, New York, New York. They are located at the corner of 51st Street and Broadway.
Open: 7am to midnight.
Telephone: 212- 956-5151
Website: Click here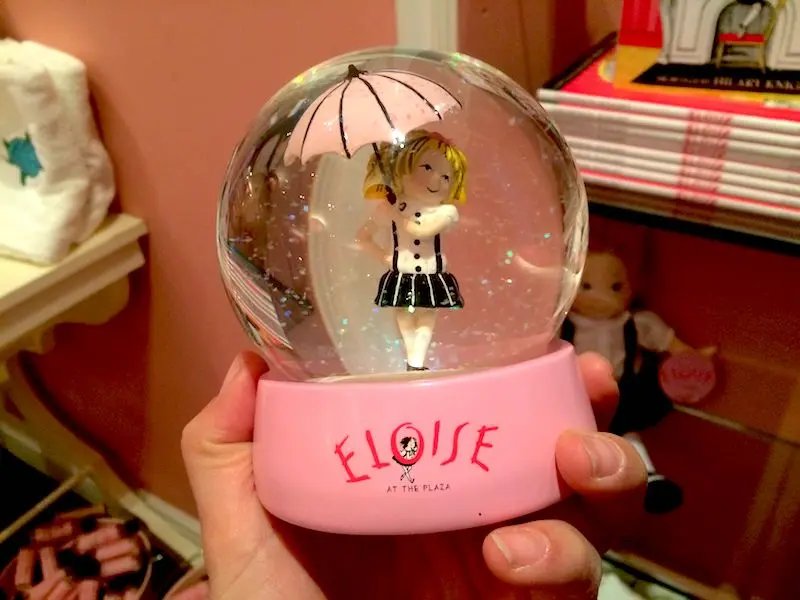 Looking for MORE places to eat in New York City?
Click the blue links below for more New York city ideas