INSIDE: The ultimate shopping guide on where to buy Japanese drinks in 2021.
Craving some popular Japanese soft drinks, Japanese fruit drinks, or Japanese milk drinks, and wondering where to buy Japanese drinks in Japan?
(Perhaps you want to know what to drink in Japan?)
The most obvious place to find popular Japanese drinks is at one of the Japanese vending machines.
You'll spot your first Japanese vending machine within minutes of getting off the plane, and then plenty more before you've even reached Tokyo city.
But there are LOTS of other places too.
Check our big list below, including the best places to buy Japanese drinks online.
Disclosure: This article contains affiliate links. If you make a purchase after clicking on one of these links, we may receive a small commission at NO extra cost to you. Main image credit: James Trosh via Flickr BY CC 2.0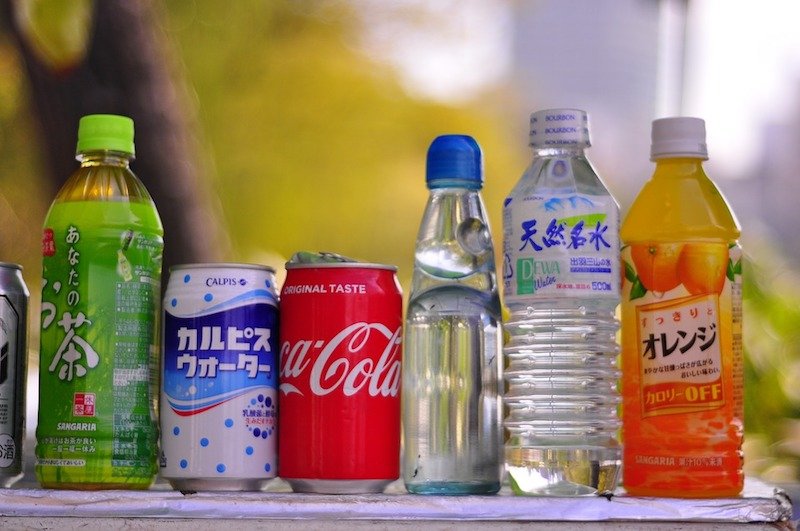 Image credit: Christozavic
THE INSIDE SCOOP: WHERE TO BUY JAPANESE DRINKS IN JAPAN?
Correct at time of publication on Roam the Gnome. All prices in US dollars, unless otherwise stated
No.1: Japanese Supermarkets
A Japanese supermarket has the largest range of Japanese bottled drinks at the cheapest prices, including Japanese juice drinks, and the best Japanese drink brands.
If you've been wondering where can I buy Ramune soda, or where can I buy calpico or calpis, this is the spot.
A visit to a Japanese grocery shop is not only about the drinks though.
Don't miss a trip to a Japanese grocery store – it's the place to pick up:
all the Japanese pantry staples
a range of miso paste
Golden curry mix pastes
Japanese chocolate (including Pocky, Japanese Kit Kats, Meiji THE chocolate bars and our favorite Crunky balls!)
noodles – soba, ramen, and more
fresh onigiri rice balls
more of the best Japanese street food style cheap eats, and
the most expensive fruit you'll ever see!
Hot tip: Click here for a list of Tokyo supermarkets.
RELATED: The 11 BEST Japanese Drinks to put on your shopping list today.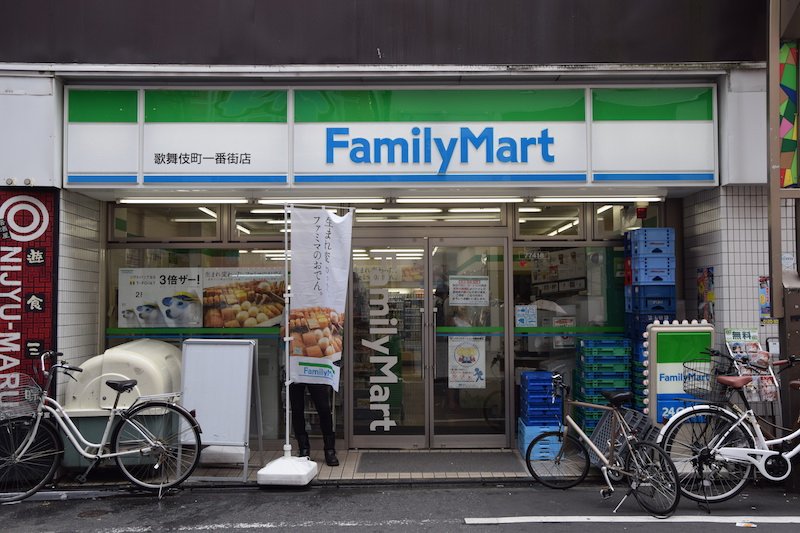 No.2: Japanese Convenience Stores Konbini
Japanese convenience stores such as Family Mart, Lawson and 7-Eleven also have a broad range of Japanese soda, plus:
the infamous Pocari Sweat drinks (fun fact – named not for the Pocari sweat taste but because it's a drink you have after arduous exercise when you need to top up your electrolytes! Still not a pleasant tasting drink. )
Japanese milk tea – this milky japanese drink is a must!
Japanese soft drink including the famous melon soda and Japanese fanta grape (the best flavoured soda)
aloe drinks
Japanese canned coffee
Other Japanese canned drinks
Japanese carbonated soft drink including Coca Cola clear and Peach coke!
Japanese alcohol and Sake drinks, and
weird Japanese drinks (as well as a huge range of Japanese food to go)
But Family Mart drinks are slightly more expensive than in a Tokyo supermarket.
If you are buying just one of the Japanese beverages at a time, then buying from a Japanese convenience store is fine.
If you want to buy more than one Japanese drink, or are buying a drink for everyone in the family, the difference adds up and it's better on your budget to find a large Japanese supermarket.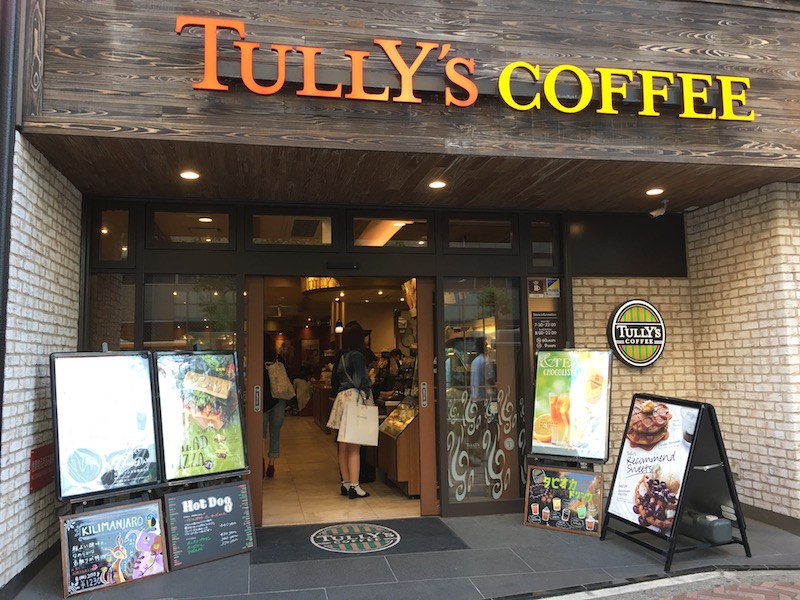 No.3: Family restaurants in Japan
One of the best things about drinking in Japan is the offer of free Japanese tea or water with your meal at any Japanese restaurant, Tendon Tenya (てんや) tempura restaurant, Donburi restaurant or Japanese curry house.
Or try the range of Japanese cold drinks on offer at these Japanese family restaurants:
C&C Curry House
Yoshinoya
Saizeriya family restaurant
McDonalds Japan
Genki Sushi
Coco Curry House
Jonathons
Lotteria
Mos Burger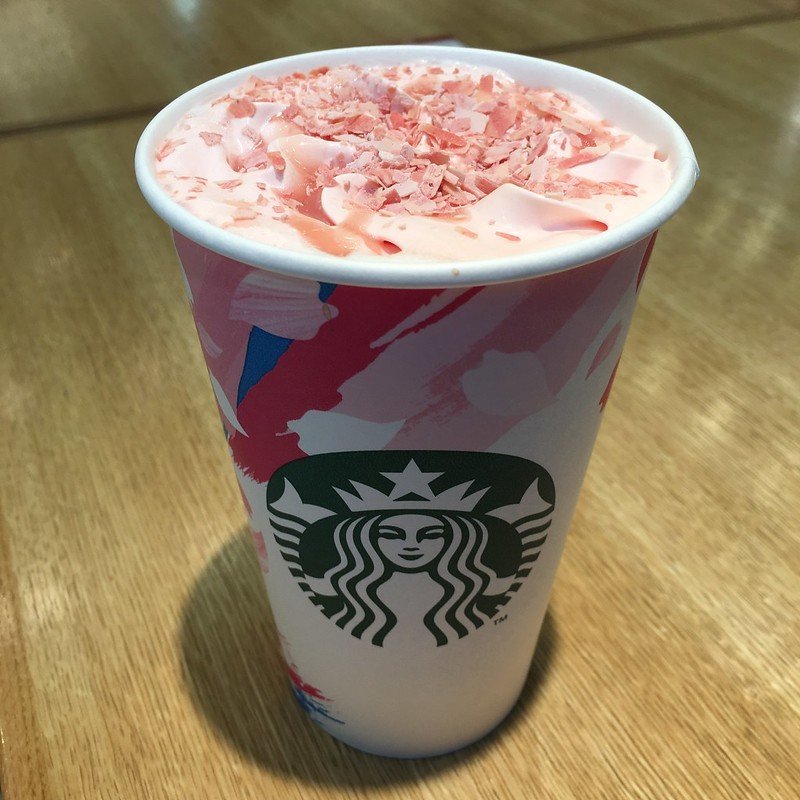 Image credit: Bryan via Flickr CC BY -SA 2.0
No.4: Best Japanese coffee shops
Excelsior Cafe
Tullys Coffee
Starbucks Japan (some of the most unusual drinks you'll find, especially during Sakura cherry blossom time!)
You'll find some of the best milkshakes in Japan at McDonalds, as well as at Cookie Time in Harajuku!
Add these to your cool Japanese drinks list today.
Hot tip: Keep an eye out for the Starbucks Sakura Strawberry latte during Cherry Blossom season. This popular Japanese drink is top of the Starbucks Sakura drinks list!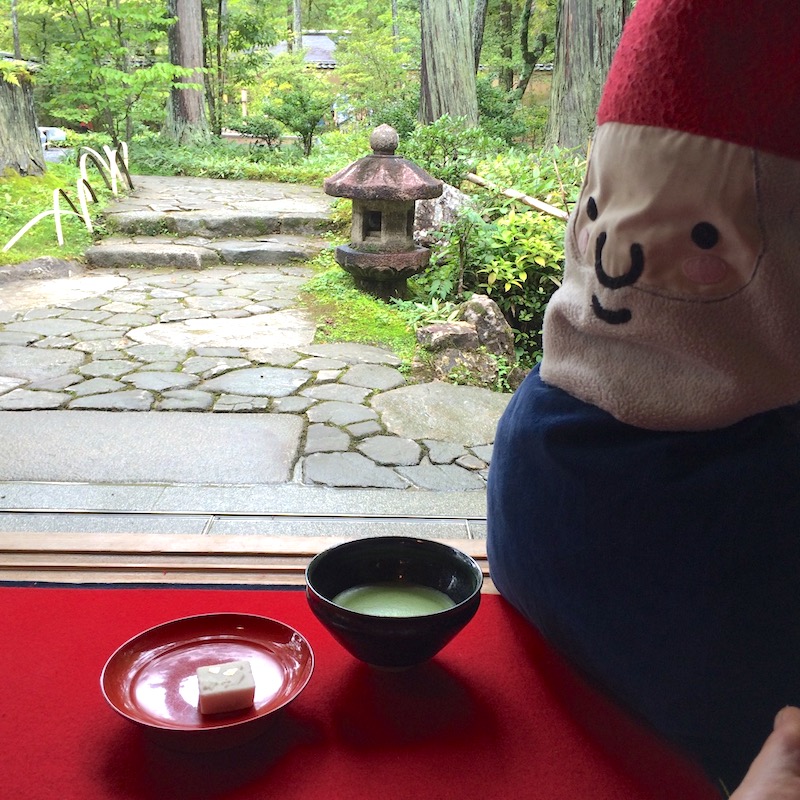 No.5: Japanese Tea Ceremony
Head to a traditional Japanese shrine or temple to enjoy a traditional Japanese Tea Ceremony.
It's your opportunity to try Japanese matcha tea, accompanied by the Japanese star candy, along with a platter of delicate wagashi sweets.
There's no Japan soft drink in sight here!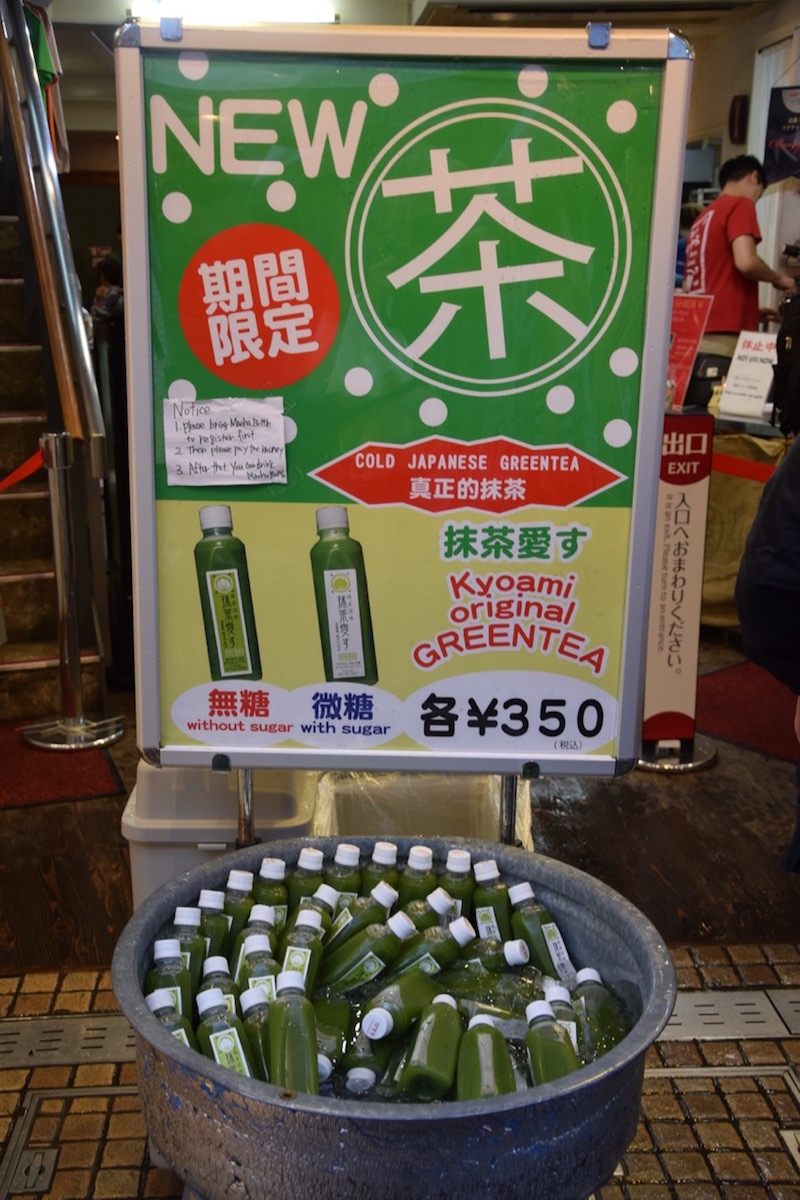 No.6: Japanese Shrine shopping streets
If you are visiting one of the most visited shrines in Tokyo, you'll find traditional Japanese drinks to try:
Nakamise shopping street Asakusa in Tokyo
Kiyomizu–zaka Street, Ninenzaka shopping street and

Sannenzaka shopping street in Kyoto
Don't miss the chance to try these ancient Japan drinks.

No.7: Japanese shopping markets & Shotengai shopping streets
Head to any of the famous Tokyo shopping streets and you'll find unique Japanese drinks for sale, including freshly made ones.
Try:
Ameya Yokocho (Ueno)
Yanaka Ginza Shotengai (Nippori)
Sunamachi Ginza Shopping Street (Nishi-ojima)
Sugamo Jizo-Dori Shotengai (Sugamo)
Nakano Broadway (good for pop culture too)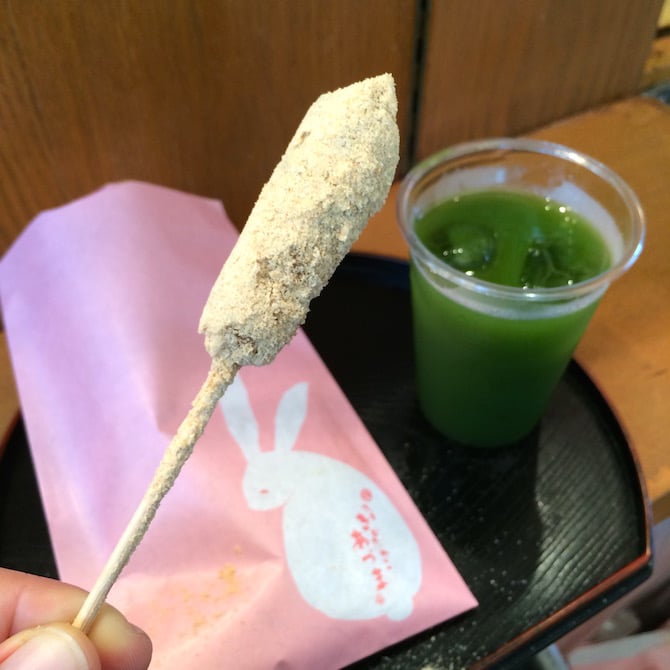 Hot tip: Asakusa Kibi Dango shop
Do visit the Asakusa Kibi Dango shop to try the dango rice balls on a stick, served with the sweetest cold green tea!
These famous Japanese drinks should not be missed.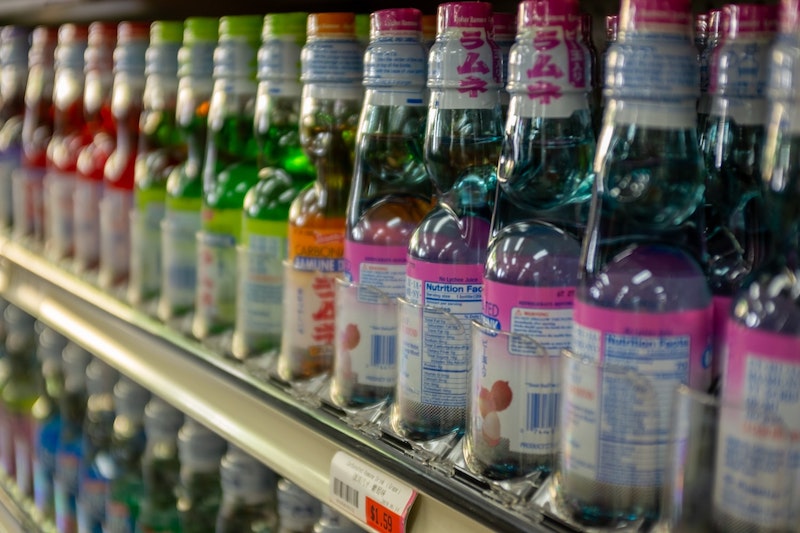 Image credit: Joshua Olsen via Unsplash
No.8: Where to buy Ramune Soda? Depachika Food Halls in Tokyo
You can find good Japanese drinks for kids try downstairs in the underground food halls, hiding beneath most Japanese department stores.
It's where you'll likely find a huge range of fruity Japanese Ramune soda flavors including:
traditional yuzu citrus
watermelon
melon
grape
orange
strawberry
kiwi
These sweet and sour fizzy Japanese drinks in Japan are much loved by locals and visitors too.
They are the most popular soft drink in Japan and definitely top of the Japanese kids drink list.
Fun Fact: Why does Ramune soda have a marble?
The marble was put in the bottle to help create a seal that prevents the carbonation from getting out, so your drink stays super fizzy!
Don't miss trying one of these popular Japanese drinks next trip.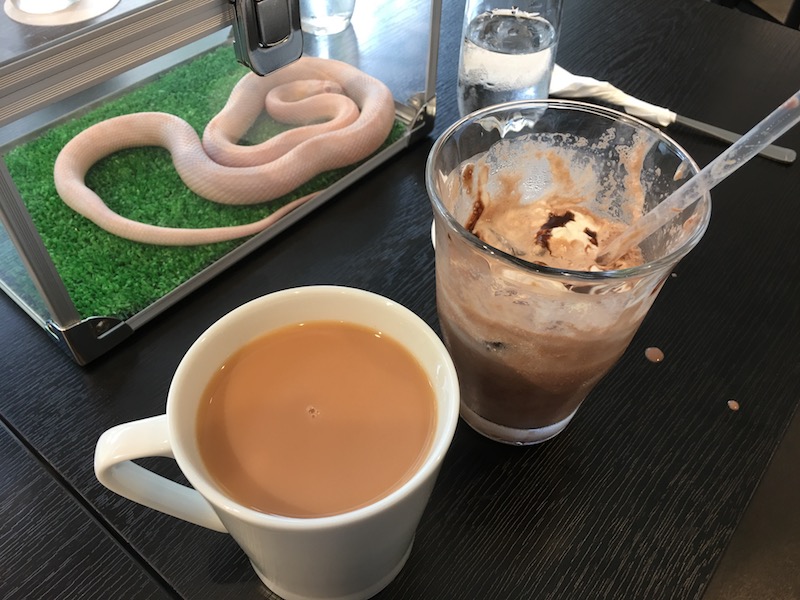 No.9: Japanese Animal Cafes in Japan
Lastly, our favorite place to try new Japanese drinks is at one of the animal cafes in Japan.
We've enjoyed morning tea with snakes at the Reptile Cafe Tokyo (pictured above), hedgehogs, owls, cats AND rabbits at the Harajuku Rabbit Cafe, R.a.a.g.f.
This is a good Japanese drink experience you won't forget!
Looking for more things to do in Japan?
Click the blue links for more Tokyo tips below.