INSIDE: Roam the Gnome's Guide on the best way to get to Robina Town Centre.
Let's be honest.
The only reason we (read I) wanted to check out the new Harajuku Gyoza Gold Coast restaurant was to try the Nutella Gyoza.
Skip the rest.
Take me straight to dessert.
But in the interest of feeding hungry kids something with a little more substance, and perhaps to fill them up enough so they wouldn't even attempt to share my Nutella Gyoza dessert, we ordered ala carte dishes from the real part of the menu too.
But really.
NUTELLA GYOZA.
Try this new dessert at Harajuku Gyoza Gold Coast.
Read all the details below, including how to get there and opening times.
Disclosure: This article contains affiliate links. If you make a purchase after clicking on one of these links, we may receive a small commission at NO extra cost to you.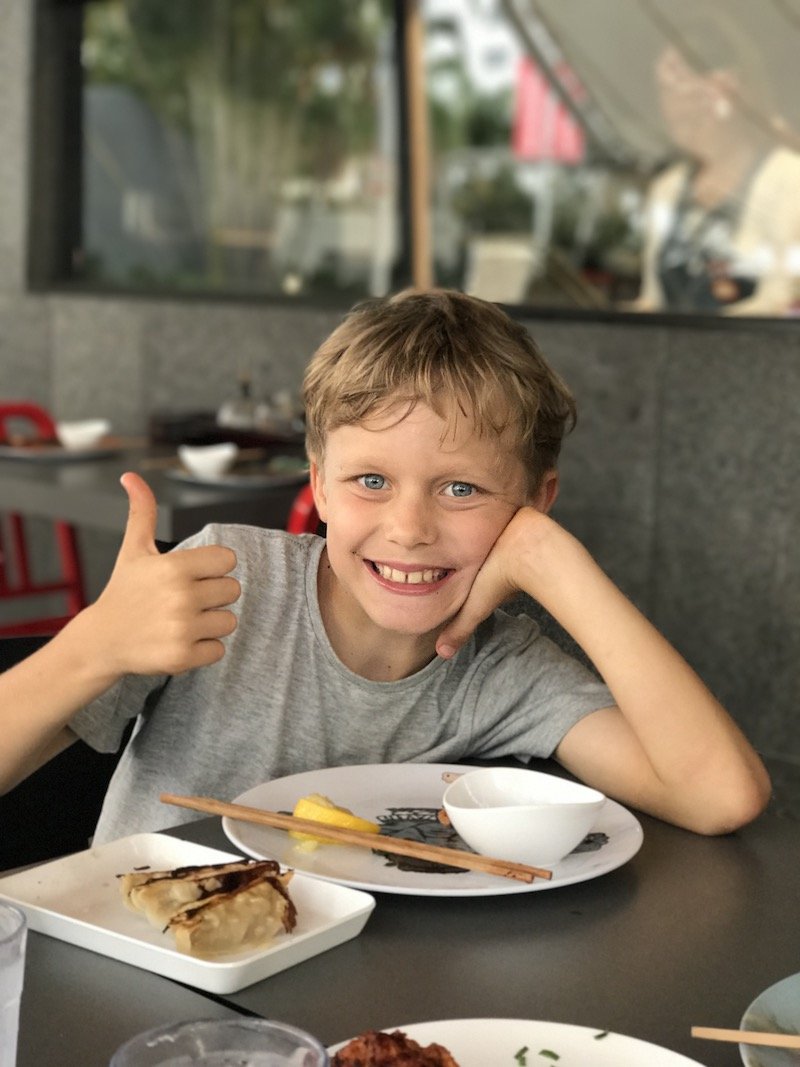 Guide to Harajuku Gyoza Gold Coast
Harajuku Gyoza Izakaya is home of the freshest gyoza dumplings you'll find on the Gold Coast.
What is a Japanese Izakaya?
An Izakaya is a drinking house with a menu of small dishes for snacking on while drinking.
Harajuku Gyoza Gold Coast has been created to bring a small taste of this kind of eating in Japan to us here in Oz.
Harajuku Gyoza Beer Stadium Broadbeach
The inside cover of the menu featured a cute Engrish introduction to the restaurant that the Japanese do so well.
"Welcome, Customer-san!
You are like a hungry salaryman in a Japanese izakaya.
You are thirsty and your appetite is big like Godzilla.
Time to order food.
Time to order drinks.
Don't be shy, order again and again.
Share with your friend.
That's how to make Harajuku Gyoza yum and fun."
With that kind of introduction, you can't help but love the place.
---
RELATED: Ultimate List of the BEST Things to Do on the Gold Coast with Kids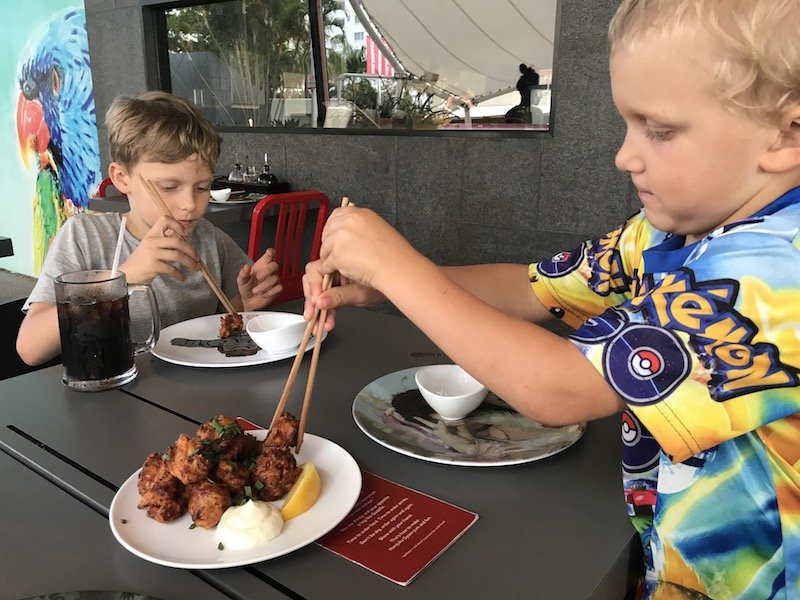 Harajuku Gyoza Menu
The menu on offer at Harajuku Gyoza Beer Stadium features beer of course, but most importantly, two types of Gyoza:
the familiar ones that look like happy little moon-shaped pillows with a squiggly zipped top – either poached, grilled or fried, and
a posher version called an Open Gyoza.
We ordered two of the grilled pork gyoza dish and the five-piece platter was as fresh as can be.
Lemongrass chicken gyoza and crispy fried three-cheese gyoza is on the hit list for our next trip.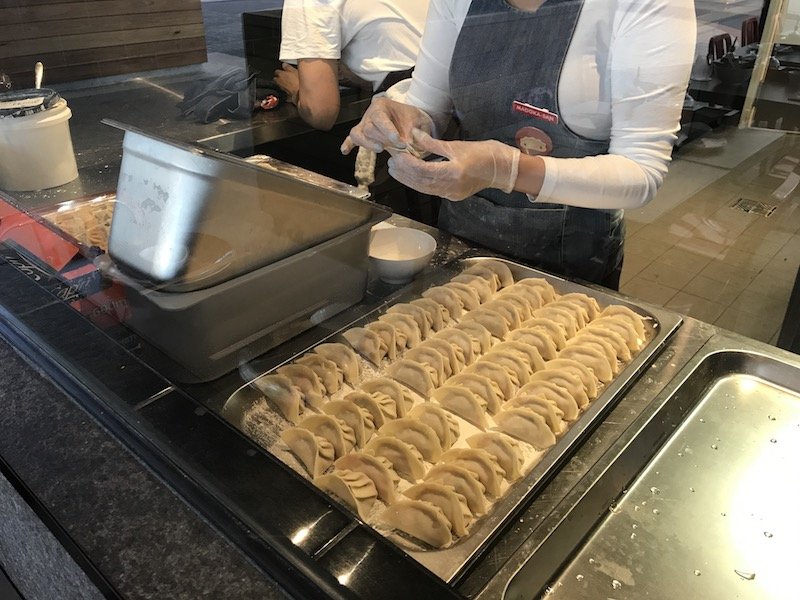 Harajuku Gyoza Broadbeach Menu Viewing Window
Over the years, we've learned that the best family restaurants ensure there's something unique for the kids to do so parents can eat and drink up without having to battle their offspring.
The highlight at Harajuku Gyoza Gold Coast was the viewing window, where the kids could peek in to watch the gyoza dumplings being made on site.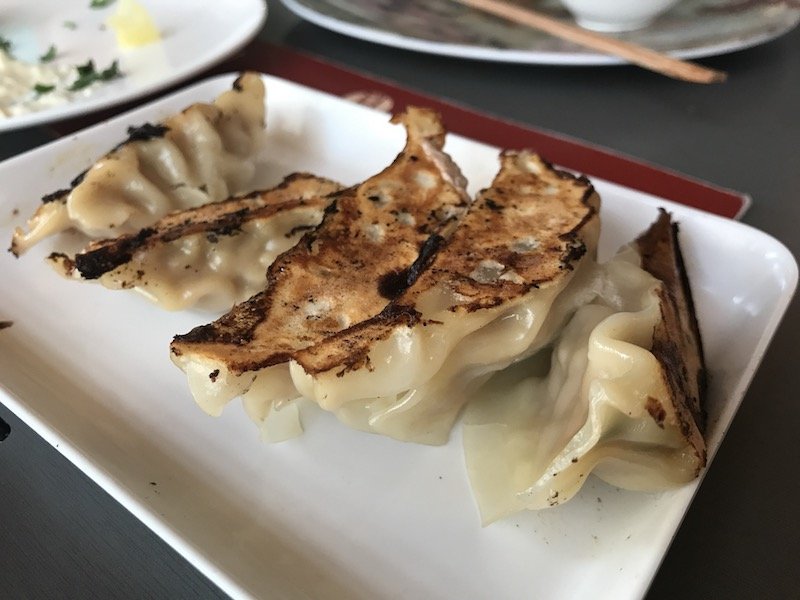 Gyoza Dipping Sauce Potion!
But mixing up their own potion at the table of two parts soy sauce, and one part rice vinegar to make their gyoza dipping sauce was my wannabe-magician's wish come true.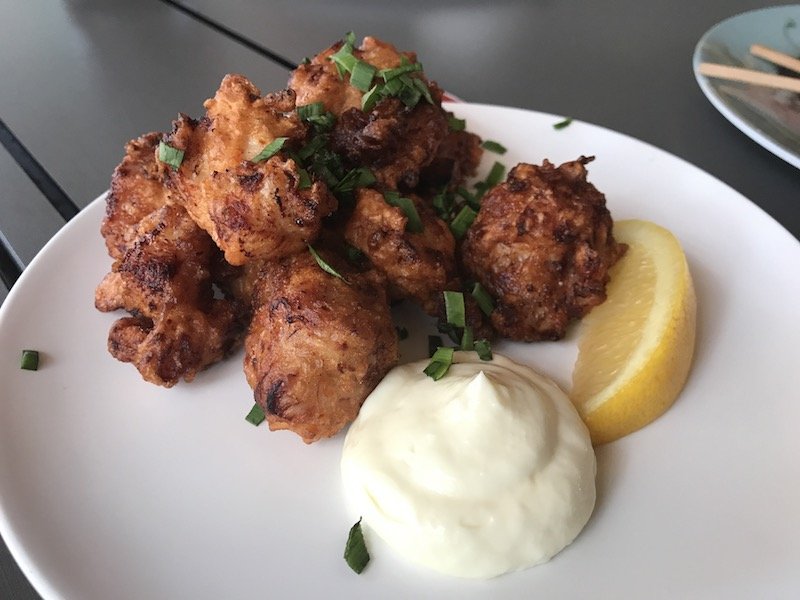 More than Dumplings and Beer
There's also:
our favourite Chicken Karaage with a squirt of Japanese mayo for dipping
chicken wings
donburi rice bowls
Harajuku Gyoza fries
a scattering of simple Japanese salads, and
There's also a bunch of sides including:
the ever popular edamame green beans with sea salt, and
takoyaki octopus balls.
If your kids are fussy eaters, order them a Chicken Teriyaki Don bowl or the Chicken Karaage and you can't go wrong.
My kids wolf these down.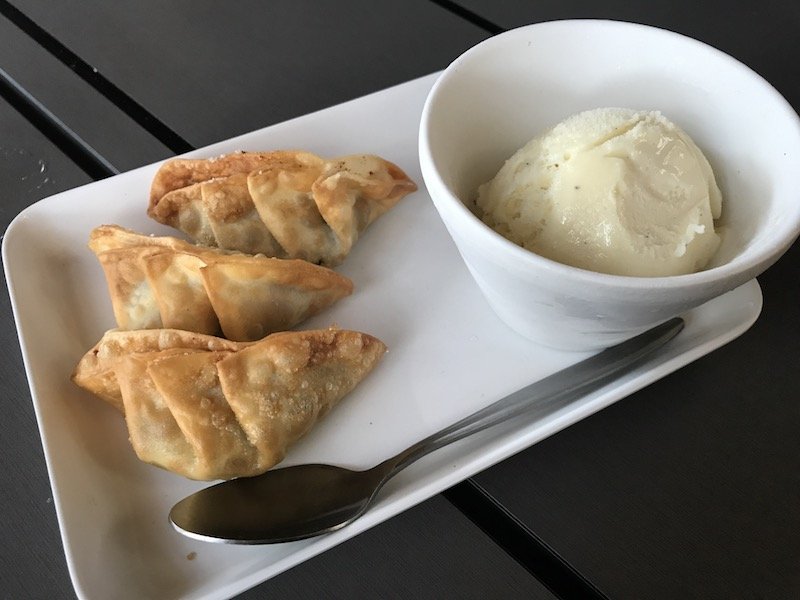 Harajuku Gyoza Dessert
But let's not forget the real reason we came.
The hardest thing to do will be to choose which dessert gyoza you want to scoff:
Nutella
Salted Caramel Gyoza, or
Peanut Butter and White Chocolate Gyoza.
Or a piece of Raindrop cake.
(FYI, Rainbow Cake looks like a clear raindrop that has landed on the plate and kind of squashed into a dome shape. The cake is made of agar agar and water, and you top a spoonful with either a bit of delicious and sweet soy flour and sesame seeds, or a brown sugar syrup. We've made a note to go back and try it.)
I went with the nutella gyoza (obviously) and it was a gooey treat of hot nutella inside a crispy deep-fried gyoza shell with a scoop of vanilla bean icecream.
The kids ate the icecream and left me to the nutella gyoza.
They didn't even ask for a bite.
Seriously.
Day made.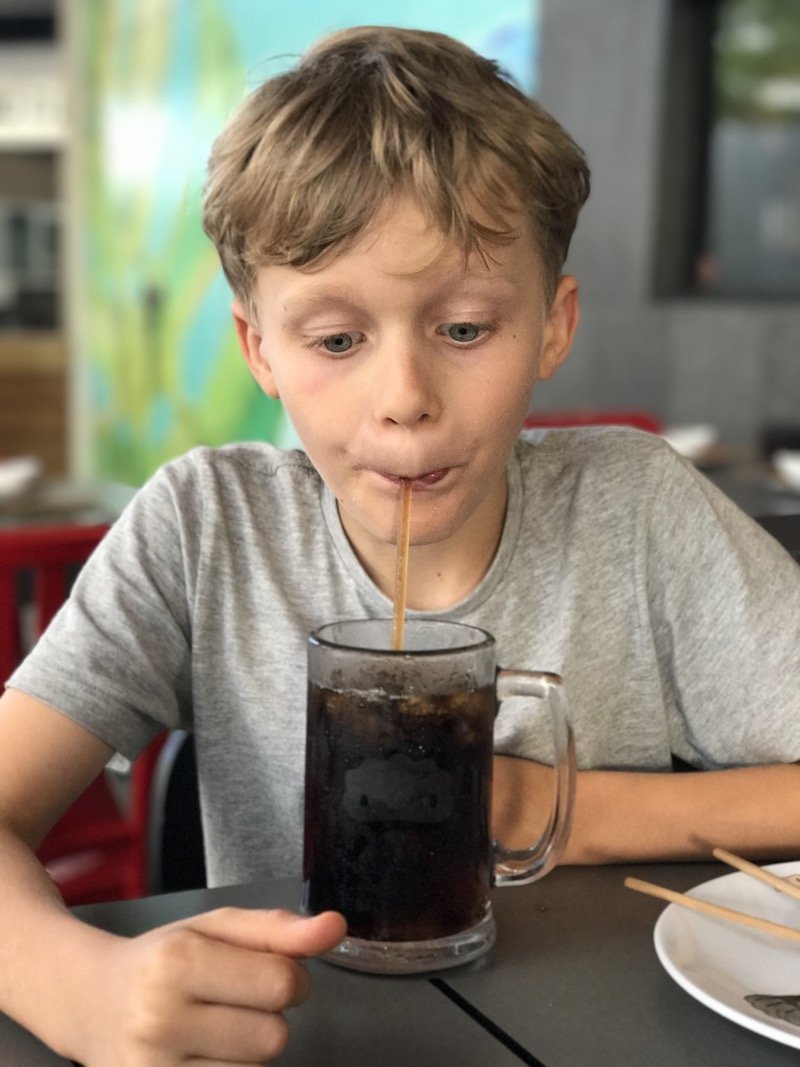 Harajuku Gyoza Happy Hour
Harajuku Gyoza Happy Flappy Hour is on now at Harajuku Gyoza, where you get four free Tebasaki fried chicken wings with any alcohol drink for $5.
Available between 4 – 6pm Monday to Friday. (subject to change)
Offer includes either house beer or wine.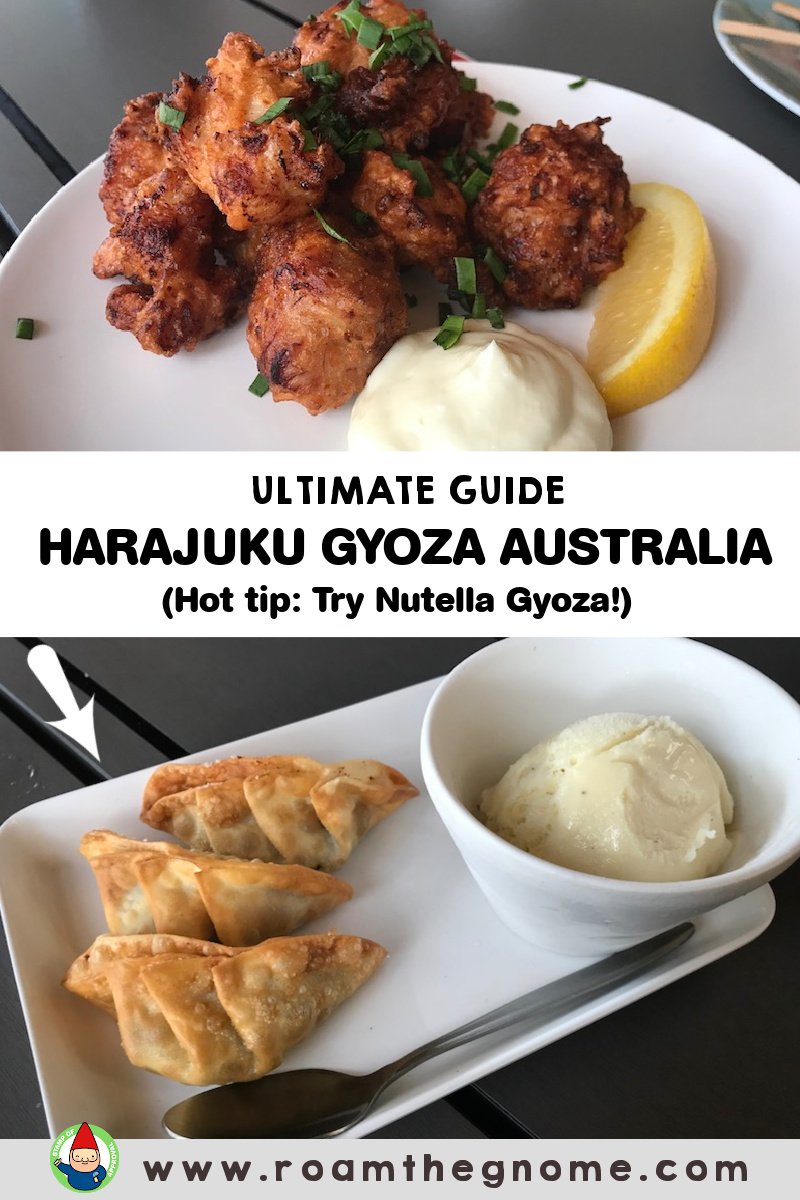 THE INSIDE SCOOP: Harajuku Gyoza Australia
Correct at time of publication on Roam the Gnome. Please check with venue for updates. We apologise in advance if there have been any changes we are unaware of. All prices in AUD dollars, unless otherwise stated
Address: Shop G66 The Oasis Shopping Centre, Victoria Avenue Broadbeach, QLD
Harajuku Gyoza Gold Coast is located midway along the mall side of the Oasis Shopping Centre in Broadbeach.
Harajuku Gyoza Broadbeach opening hours
Open 7 days
Morning to late for lunch and dinner.
Mon: 11:00 am – 11:00 pm.
NB: During the lull period between lunch and until 5pm, you'll be seated outside.
Harajuku Gyoza Broadbeach bookings
They take bookings.
Please:
Harajuku Gyoza prices
Gyoza, chicken dishes, salads and sides start from around $8 a plate.
Rice bowls from $13.50.
Harajuku Gyoza takeaway
You can also order Harajuku Gyoza for takeaway. Order in-store.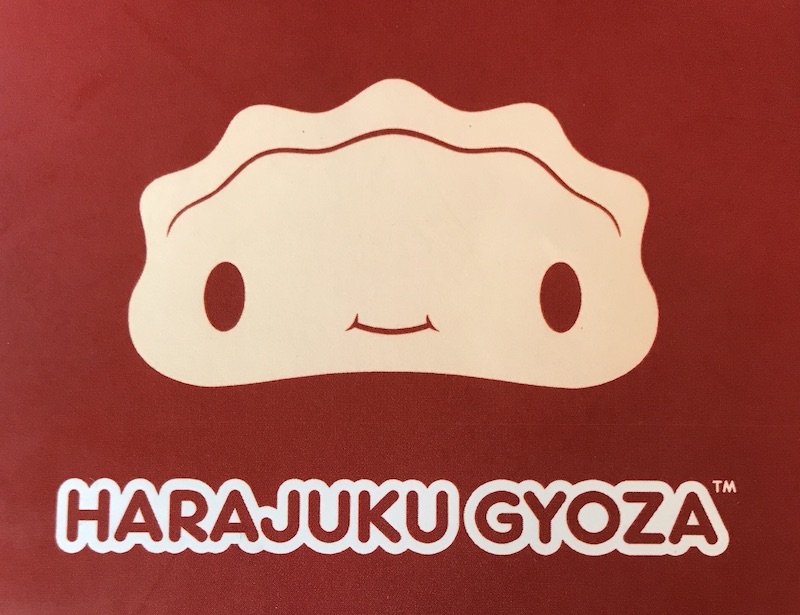 How to get to Harajuku Gyoza Broadbeach
By G rail:
Catch the G link from Helensvale, Southport, Main Beach, and Surfers paradise. Disembark at either Broadbeach North (Convention Centre) or Broadbeach South (last stop) and walk across the road for 5 minutes to the Oasis Mall
Visit the Ride the G link website here
By Bus:
Catch regular public transport along the Gold Coast Highway.
Disembark your Surfside Bus at the Star Casino, the Oasis shopping centre, or the G link terminal in Broadbeach.
By Car: Click here for google map directions
Broadbeach Oasis car parking
Undercover car parking is available onsite with 3 hours FREE parking for our customers.
Enter the car park from either Victoria Avenue or Charles Avenue.
You can also find free or paid street parking around the Oasis Mall
Broadbeach Harajuku Gyoza Map
MORE HARAJUKU GYOZA AUSTRALIA STORES
Harajuku Gyoza Brisbane
Harajuku Gyoza Brisbane City
Harajuku Gyoza Albert Lane is located at 141 Queen Street, Brisbane
Harajuku Gyoza Indooroopilly
Harajuku Gyoza Indooroopilly is on the street side of Indooroopilly Shopping Centre on Station Road near to the David Jones entrance
Harajuku Gyoza Southbank
Harajuku Gyoza South Bank is located at 184 Grey Street in South Bank, Brisbane. Just near the South Bank train station.
Harajuku Gyoza Sydney
Harajuku Gyoza Beer Stadium Darling Harbour Sydney
Harajuku Gyoza Darling Harbour is located at 1/14 Darling Drive, Sydney NSW 2000
NOW CLOSED;
The Harajuku Gyoza Fortitude Valley that was on the corner of Brunswick Street and Berwick Street is now closed.
The Harajuku Gyoza Toowoomba and the Harajuku Gyoza Potts Point outlets are now closed also.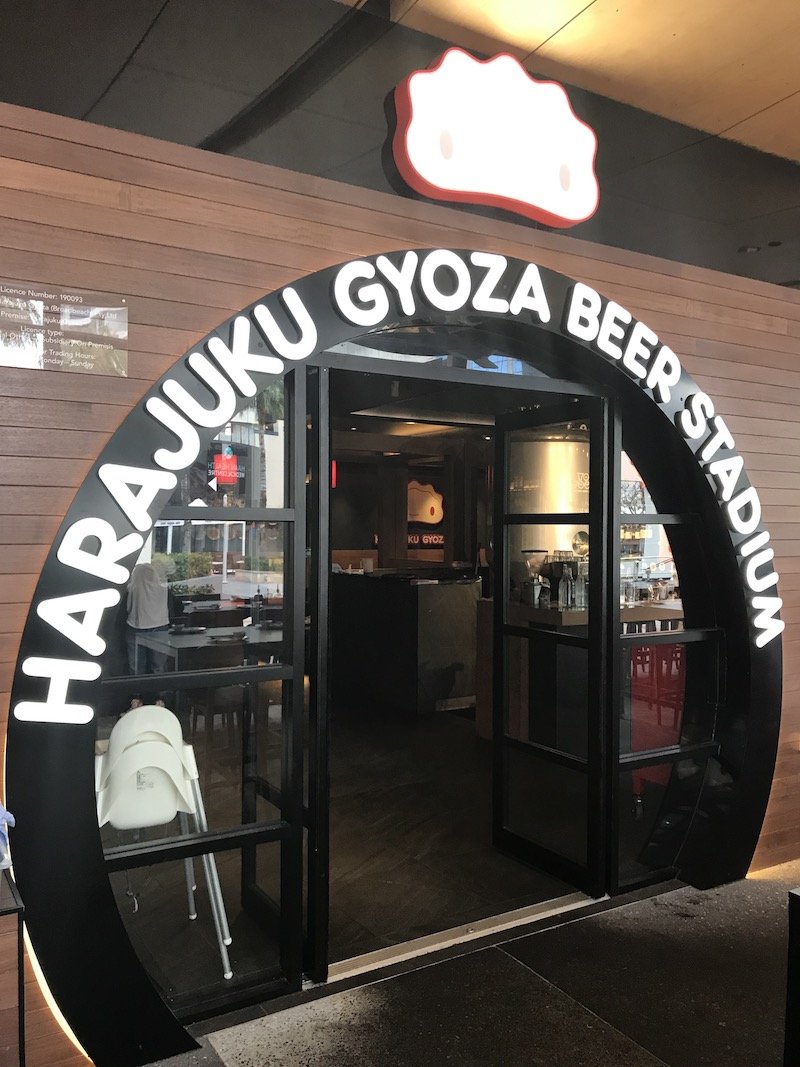 Toadstool Rating: Harajuku Gyoza Restaurant Reviews
Totally recommend this family friendly dining service.

Looking for MORE of the best things to do with kids on the Gold Coast?
Click the blue links below for more Gold Coast ideas