INSIDE: Everything you want to know about the McDonalds Taupo Plane situation!
Taupo is home to the WORLD'S COOLEST MCDONALDS!
Want to know why?
There's a GIANT AEROPLANE with a dining room inside!
You can't see it from the main road into Taupo, so be sure to follow our directions to get there.
Get all the details below, and join the fun of seeing this fun phenomenon.
Disclosure: This article contains affiliate links. If you make a purchase after clicking on one of these links, we may receive a small commission at NO extra cost to you.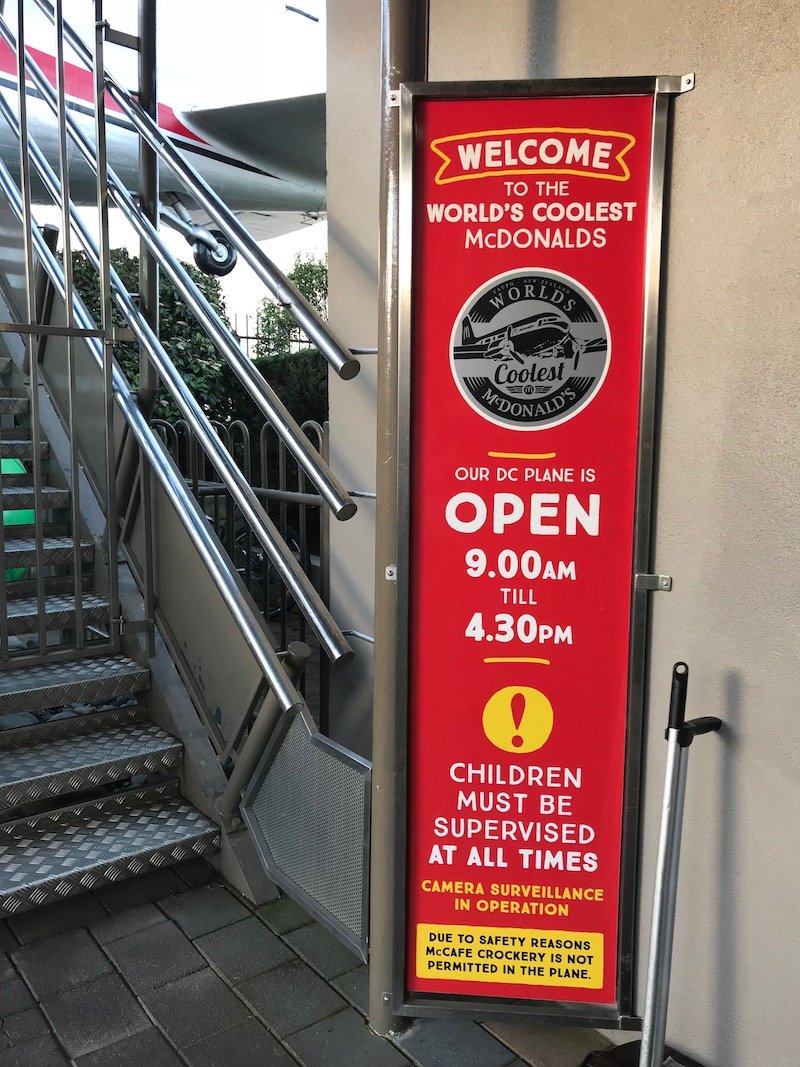 Guide to the McDonalds Taupo Plane Marvel!
McDonalds is our pitstop for hot Chai Latte (or coffee) at any time of the day.
We love their clean toilets, but most of all, we are grateful for their playgrounds.
When it's raining and we've had our fill of indoor tourist attractions , or when the kids' fighting in the backseat on a roadtrip is no longer tolerable, we google 'McDonalds near me' and make a detour.
We didn't know that the Taupo McDonalds was the World's Coolest McDonalds until we got there!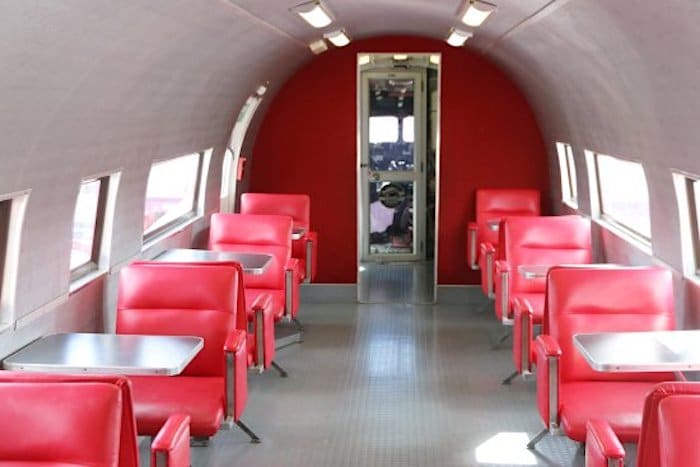 World's Coolest McDonald's Taupo!
This is inside the McDonalds airplane where kids and families can take their food and eat.
Take your lunch up inside the Taupo McDonalds plane dining room, and you'll find comfy retro seating, lining the aircraft in pairs by each window.
Where else can you eat your treat from the McDonald's menu inside an airplane?
Nowhere in the world.
That's why it's the coolest McDonald's in the world!
(Hot tip: You can however eat regular restaurant food inside this aeroplane in BALI too!)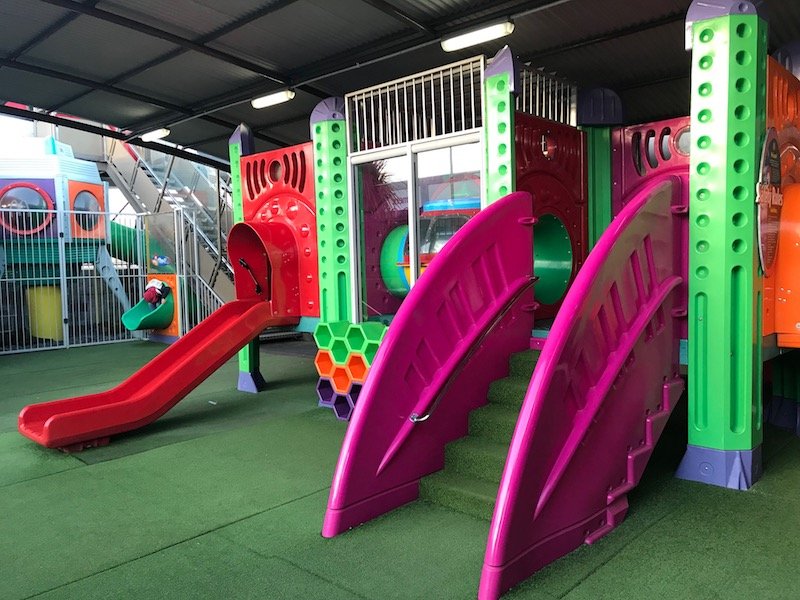 Lake Taupo McDonalds Playground NZ
Mc Donalds Taupo has a play area too – a fun outdoor playground sits below the airplane for the kids to explore too.
The best news is that this McDonalds kids playground is undercover.
On our roundabout drive to Waitomo from Rotorua, stopping at the coolest McDonalds playground was our best idea of the day.
THE INSIDE SCOOP: Taupo McDonalds Plane
Correct at time of publication on Roam the Gnome. Please check with venue for updates. We apologise in advance if there have been any changes we are unaware of. All prices in AUD dollars, unless otherwise stated
Taupo McDonalds Plane Address: Taupo McDonald's is on the corner of Roberts and Ruapehu streets at 48 Roberts St, Taupo
Telephone: +64 7-378 8679
Website: mcdonalds.co.nz
McDonalds Playground Hours: The World's Coolest McDonalds airplane is open from 9am – 4.30pm. Don't be late.
Entry Fees: It's FREE!
How to get to Taupo New Zealand McDonald's
By Car: Avert your eyes from the glorious sight that is Lake Taupo with the snow-covered Mt Ruapehu in the distance, and turn right off the main road, Lake Terrace, on Ruapehu Street.
McDonald's fast food restaurant is one block up.
Now look for the giant plane outside McDonald's in Taupo New Zealand!
Parking at McDonalds Taupo New Zealand
Free street parking directly out front.
Facilities at Taupo Maccas
Public toilets: Yes, at this Mcdonalds location. You can also use the Superloo Taupo site.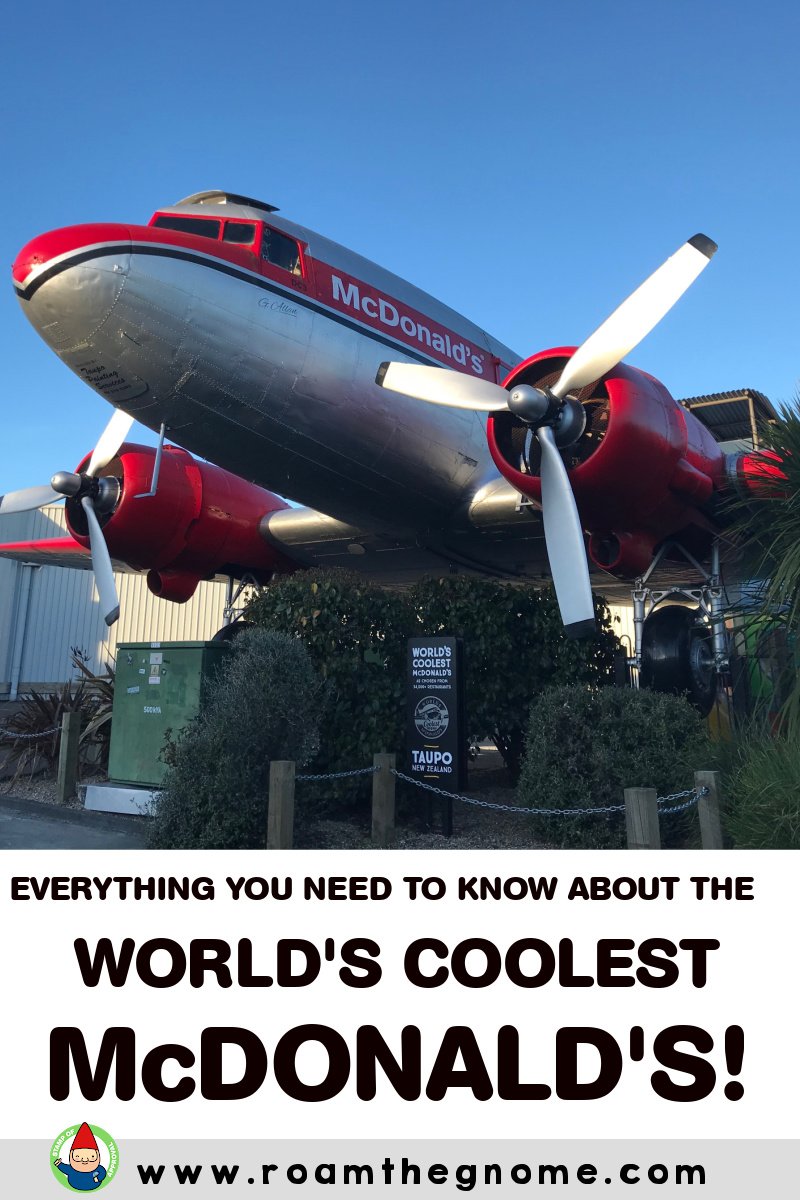 Toadstool Rating: McDonalds Taupo Airplane
An unexpected find in the centre of Taupo!

ANOTHER Taupo Playground!
There's more than one cool playgrounds in Taupo.
Click here for details of the Taupo city playground for kids.
It's definitely worth an hour of your time.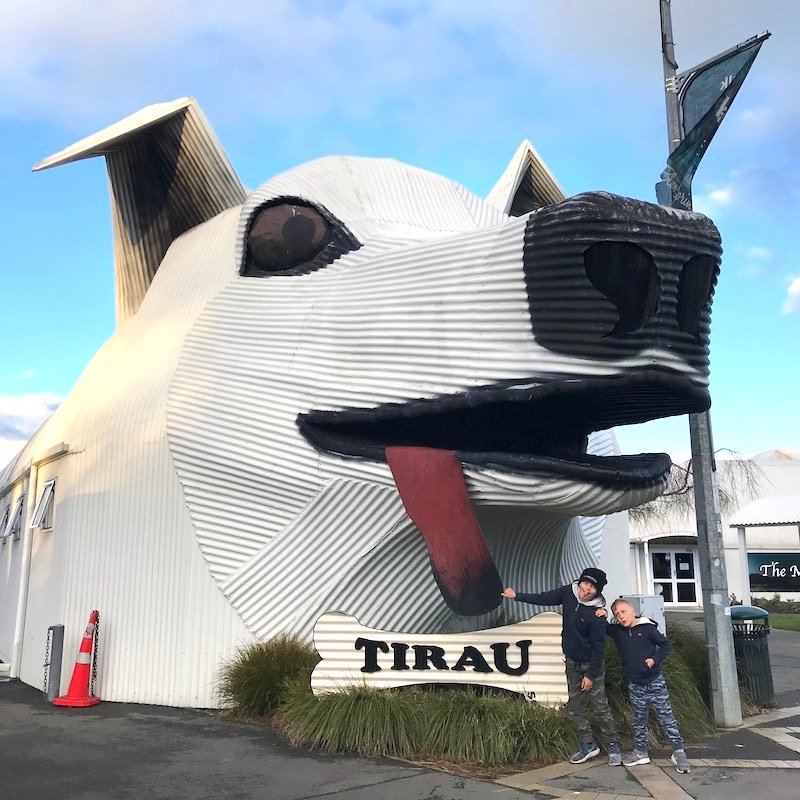 Looking for More Things to Do in New Zealand for Kids?
Click the blue links for more New Zealand ideas