INSIDE: Everything you need to know about Hobbiton Movie Set Discount tickets & MORE!
Here's some Hobbiton facts for you.
30% of visitors to Hobbiton Movie Set have NEVER seen the films!
IT'S TRUE.
And yet, they LOVE it.
Reviews are outstanding.
Planning a visit to Hobbiton of your own?
Looking for Hobbiton Movie Set discount tickets & more tips before you go?
Keep reading!
Disclosure: This article contains affiliate links. If you make a purchase after clicking on one of these links, we may receive a small commission at NO extra cost to you.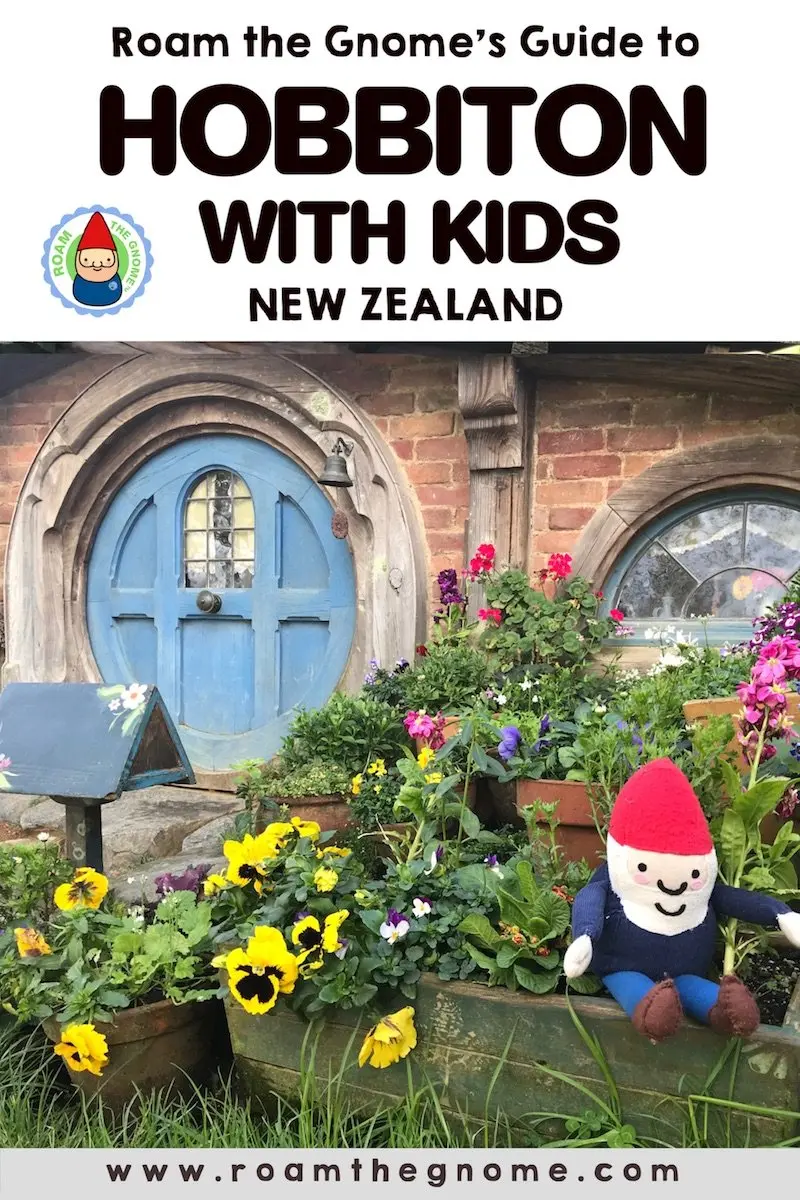 Fun Hobbiton Movie Set Facts!
Here's three more facts about Hobbiton you never heard.
Hobbiton Movie Set Fact #1:
95% of what you see is real.
5% is fake, mostly the stuff on tables and in wagons.
(Your challenge when visiting Hobbiton is to see if YOU can spot the fakes!)
Hobbiton Movie Set Fact #2:
30 – that's THIRTY – cameramen (and camerawomen) and their equipment can fit inside Bilbo Baggins Hobbit Hole.
It's the largest on the farm.
Hobbiton Movie Set Fact #3:
When Gandalf looks out the window to see the sunset, the hobbit hole was facing the wrong way.
So Sir Peter Jackson filmed sunrise, and played it backwards!
Now that's movie magic.
There's plenty more facts and intrigue to be found on a Hobbiton Tour of Middle Earth.
Our guide to Hobbition below has ALL the details you need to know when booking a Hobbiton trip.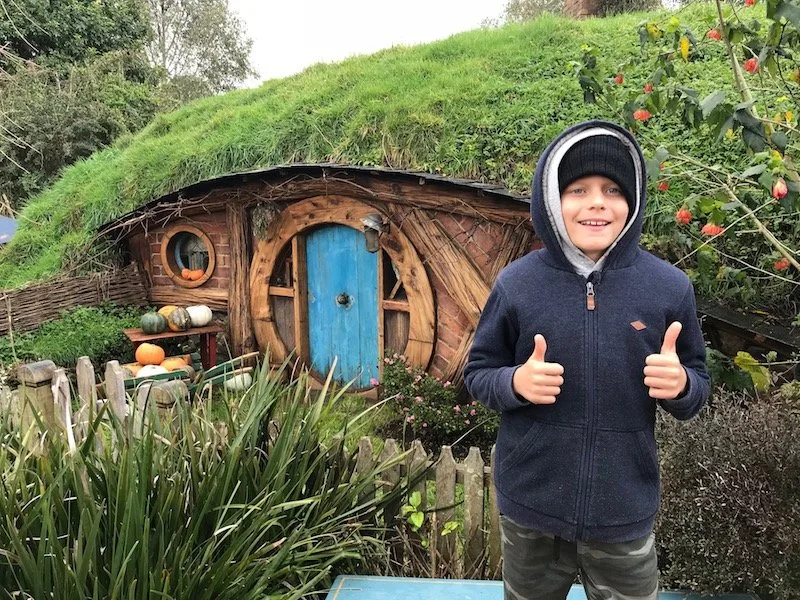 Guide to the Hobbiton Movie Set Tour New Zealand
Via self drive to The Shire
The wander around Hobbiton and the Shire starts for self-drive tour participants at the Shire's Rest Cafe, a 15 minute drive from Matamata i-SITE.
This super cute Tourist Information building in Matamata town is Hobbiton-themed too!
There's plenty of free parking at Hobbiton for cars and RV vans where you can leave your vehicle for the duration of your tour.
The Shire's Rest has a cafe where you can fuel up before your adventure, plus :
there's a ticket office, and
Hobbiton souvenir shop selling all kinds of Hobbiton souvenirs and official Hobbiton merchandise.
The cafe and ticketing centre is open 7 days a week, from 9am to 4.30pm with extended hours in summer.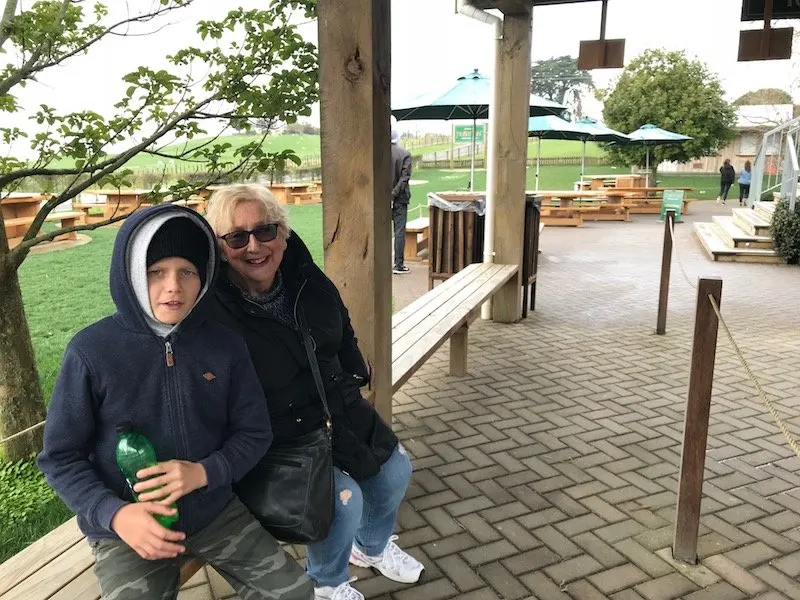 Guide to booking your Hobbiton Movie Set Ticket
HOT TIP: Book your Hobbiton Tour tickets in advance BEFORE you drive all the way there.
This is a best selling tourist destination in New Zealand, and there's NO guarantee of availability at the door, especially in the busy months of summer and spring.
DON'T RISK IT.
In fact, book as early as you can to secure the date you want.
Two friends have recently taken my advice, and could not believe how close they came to missing out when looking at the lack of tour availability on the day they wanted to visit.
This is not a drill. I repeat, this is not a drill.
(Thank me later!)
---
Book Hobbiton Tickets Now: Hobbiton Movie Set Guided Tour (self-drive) via Get Your Guide.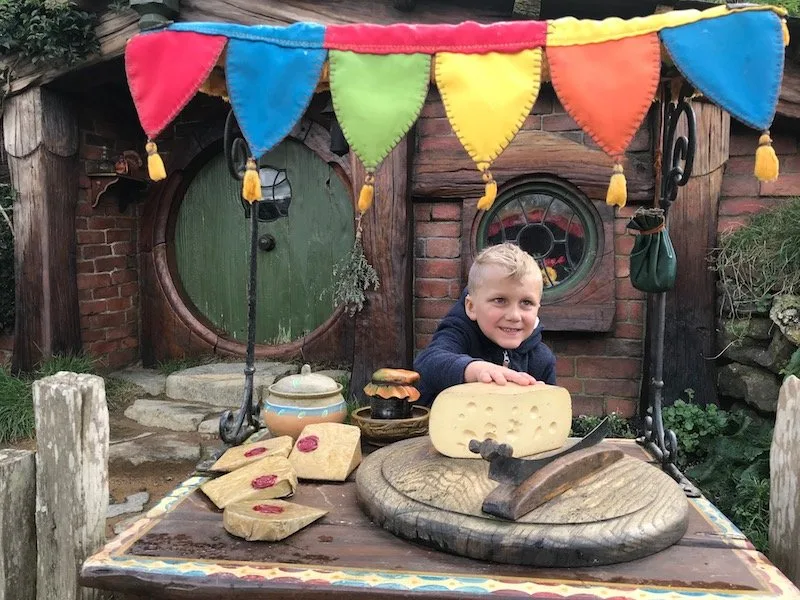 Book a Hobbiton Movie Set Tour And Festive Buffet Lunch Combo
Did you know you can also book a Hobbiton Movie Set Guided Tour that includes a FESTIVE BUFFET LUNCH?
You can.
First you'll experience the magic of Hobbiton on a Hobbiton walking tour of the movie set grounds. Next, you'll sample one of the special Hobbiton drinks when you head INSIDE the Green Dragon Inn.
Lastly, you'll feast on a festive lunch of delicious Hobbit approved dishes, including Kiwi classics and Hobbit family favorites in the Party Marquee.
The Meeting point for this tour is at Shire's Rest at 501 Buckland Road, Hinuera Matamata.
---
BOOK NOW: Hobbiton Movie Set Guided Tour & FESTIVE BUFFET LUNCH combo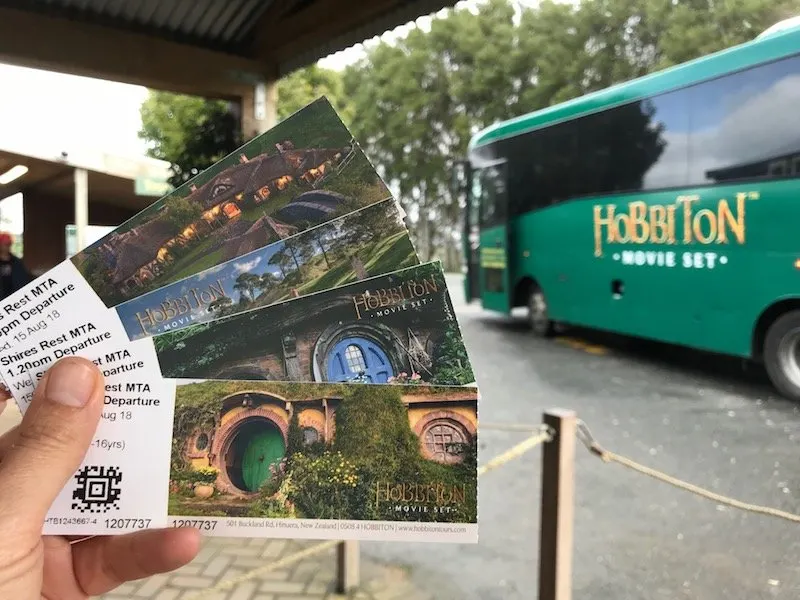 Hobbiton Movie Set Matamata & Rotorua departures
Booking Hobbiton Buses from Matamata and Rotorua
If you are travelling New Zealand by public transport, catch the Hobbiton Tour bus from either the i-SITE at Matamata, or the Hobbiton Shop in Rotorua.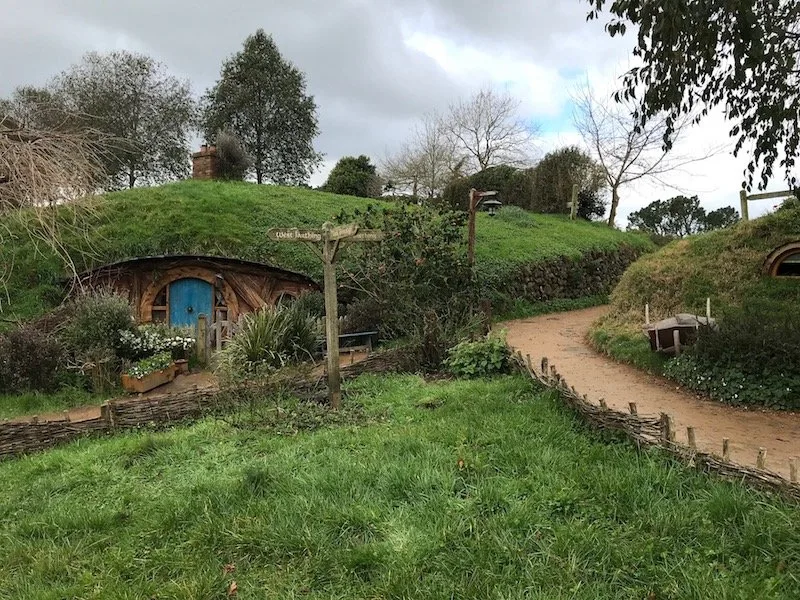 Hobbiton Tours from Auckland and Hamilton.
You can also visit the Hobbit village on a Hobbiton tour from Auckland.
Hobbiton day tours are run by a bunch of different tour companies, offering different itineraries including one that heads to Hot Water Beach on the Coromandel Peninsula and another that returns via Waitomo Caves.
Pick the one that suits you best.
How long is it from Auckland to Hobbiton? The drive is about 2 and a half hours.
---
BOOK NOW: Secure your place on a Hobbiton Tour from Auckland (via Get Your Guide)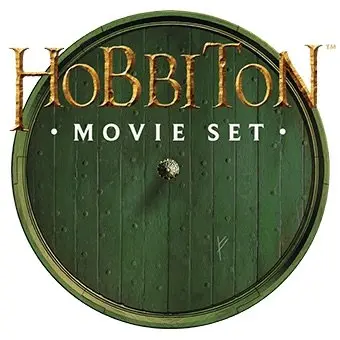 Hobbiton Movie Set Tours
From Shires Rest, you travel by bus (either one of official green Hobbiton buses, or with your coach tour) through the gates and INTO the boundaries of the Hobbiton Shire.
There's no other way in.
The drive takes you through the rolling hills and green pastures of the Alexander Farm.
Spotted by Sir Peter Jackson and his team during an aerial search for suitable film sites, the lush scenery proved irresistible.
It's truly magical.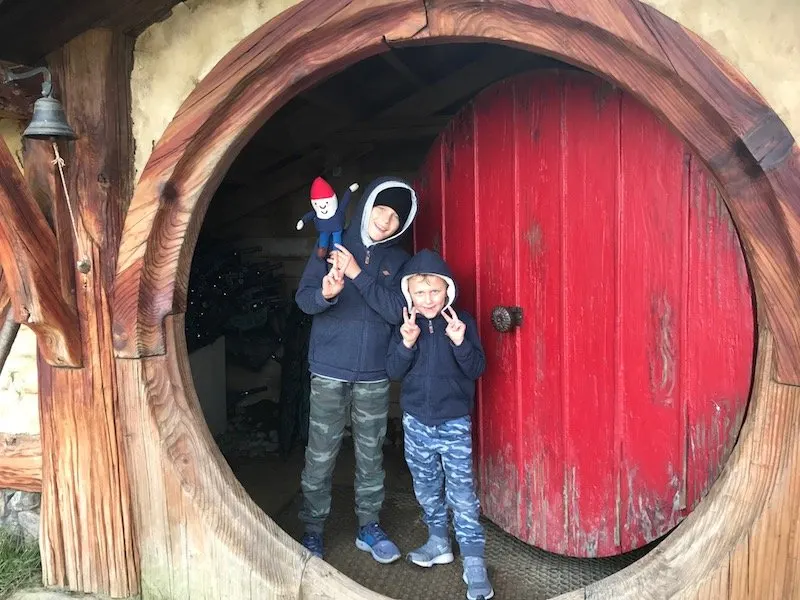 Hobbiton The Shire New Zealand
Soon enough, you reach your destination and head into the Shire on foot.
It's not long till you spot your FIRST Hobbit hole.
There's 39 of them.
The burning question on everyone's lips: 'Can we go inside'?
I'll let you in on a little secret.
Most of the Hobbit holes are cute whimsical facades only, but there is one Hobbit hole photo opportunity where you can see inside for yourself!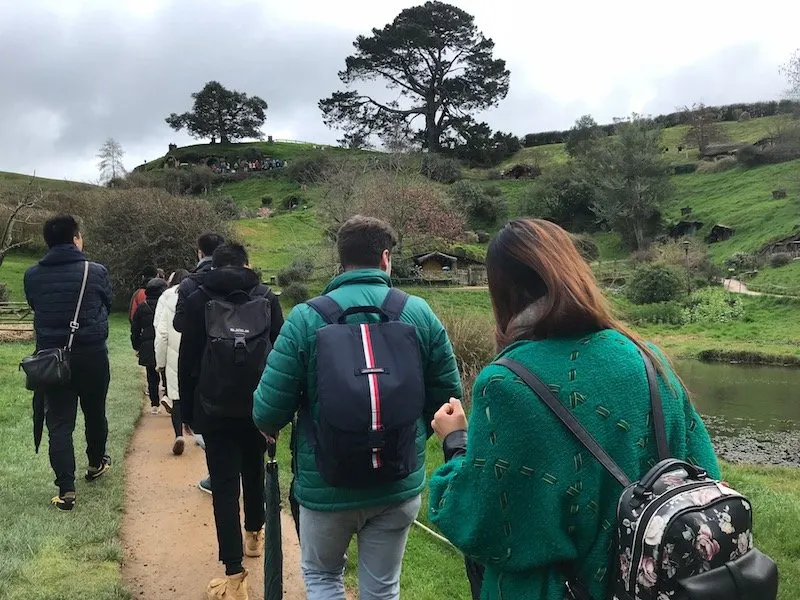 Wander the Hobbiton Movie Set on a Hobbiton Tour
The Hobbiton tour is led by a guide, who orchestrates the group to meander through the Shire at a moderate pace.
As you wander, you'll see many, many groups ahead of and behind you.
Somehow it's not too bad, as you are spaced out and never intrude on one another.
Stay close to the guide as you wander the Hobbit setting and hear all the stories, a well-rehearsed humorous spiel filled with interesting titbits of history and Sir Peter's filmmaking antics.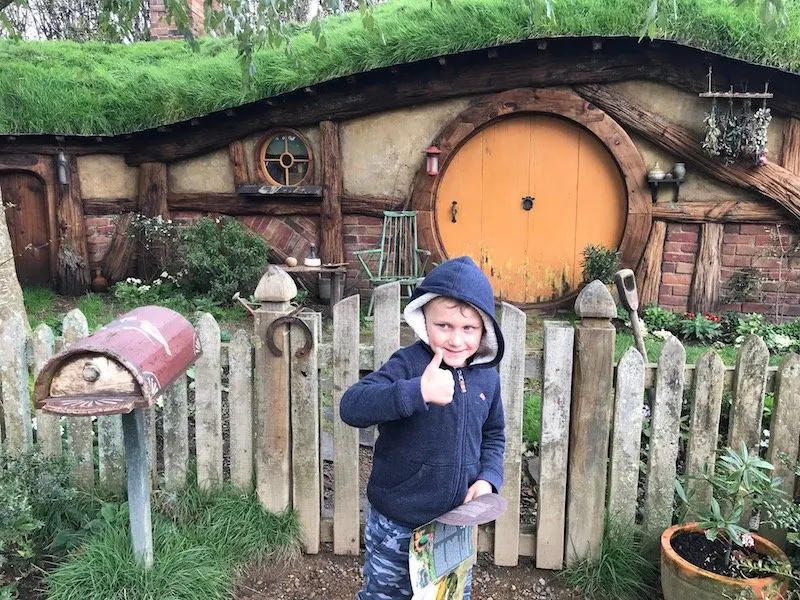 Hobbiton selfies!
There's plenty of time for photos and selfies in this super cute Hobbit shire.
Take a selfie in front of a Hobbit door.
It's the stuff of dreams.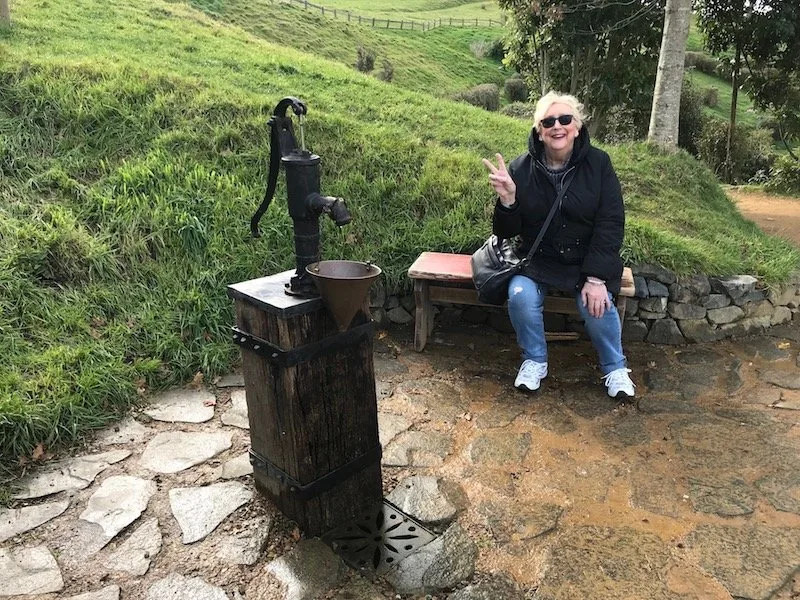 It's hilly!
Be prepared for a slog up a slippery slope as you head up the hill towards the giant (fake) Oak Tree, back towards the Mill, and over water to the elegant Green Dragon Inn.
Luckily, there's a few places to sit down and rest when you need to catch your breath.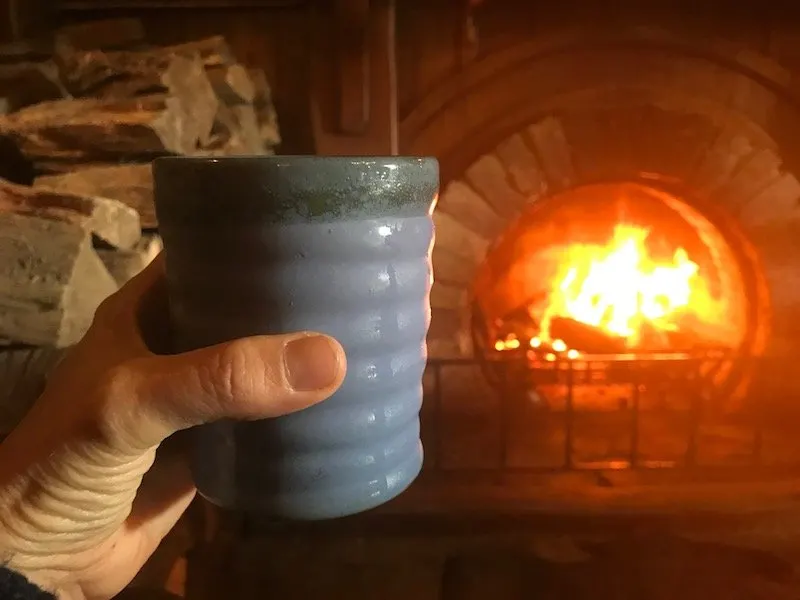 Visit the Green Dragon Inn at Hobbiton
End the tour with a complimentary glass of one of Hobbiton's own exclusive drinks – brewed ales, apple cider or non-alcoholic ginger beer.
We nabbed chairs by the fire, enjoying the picturesque elf-like surroundings of this enchanting pub.
Be quick if you want to eat something from the snack menu at the Green Dragon™ – you have about 20 minutes to wolf it down.
It's our only complaint about the tour.
20 minutes in the Green Dragon is simply not long enough to soak up the magic!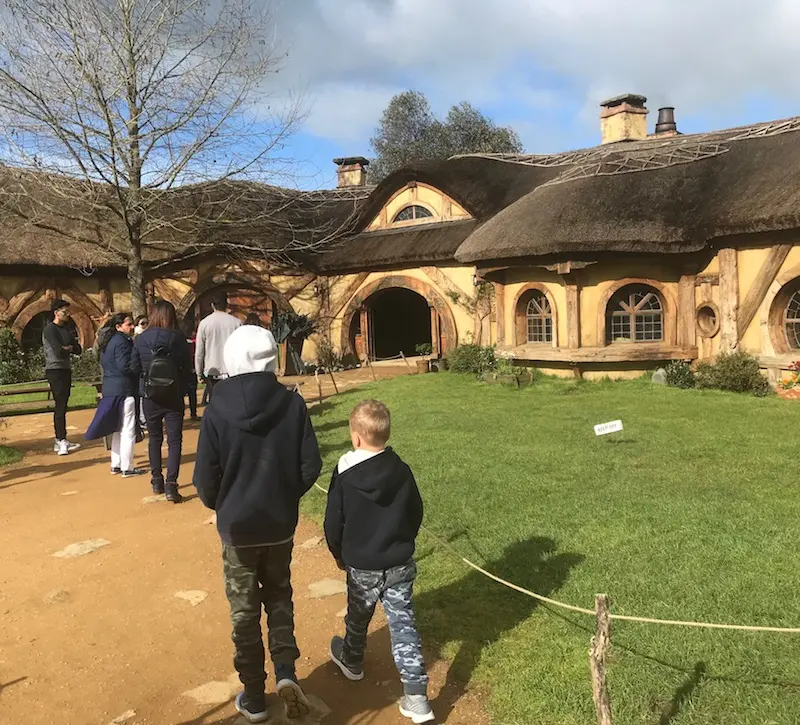 Hobbiton Evening Banquet Tour
If eating a decadent meal in the Green Dragon Inn at Hobbiton is on your bucket list, join the Hobbiton Evening Banquet Tour for a banquet feast fit for a Hobbit, or a King.
This Hobbiton Movie Set events tour includes an exclusive look at Hobbiton at night, and a secret celebration too.
Evening Banquet Tours depart four times per week on Sunday, Monday, Tuesday and Wednesday evenings all year round, with additional departures subject to demand over summer.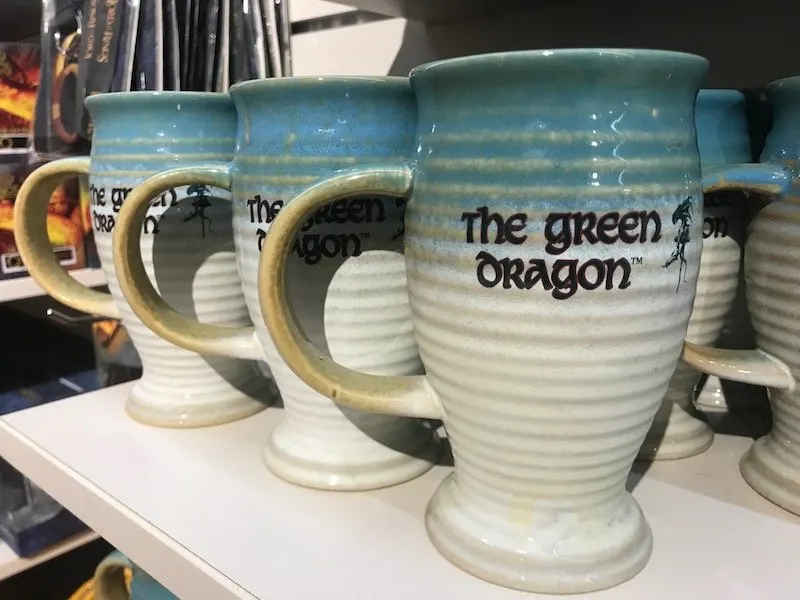 Hobbiton Movie Set Gift Shop
Want to know what Hobbiton Souvenirs to buy?
Collect all your favourite Hobbiton souvenirs in the Shire Store and Hobbiton Gift shop at the end of the tour.
There's a tonne, including:
exclusive Hobbiton souvenirs
Hobbit memorabilia
Hobbition postcards & stationery
Hobbit ears!
You'll be hard pushed to leave empty-handed.
(See the link at top of page for a sneak peek INTO the shop!)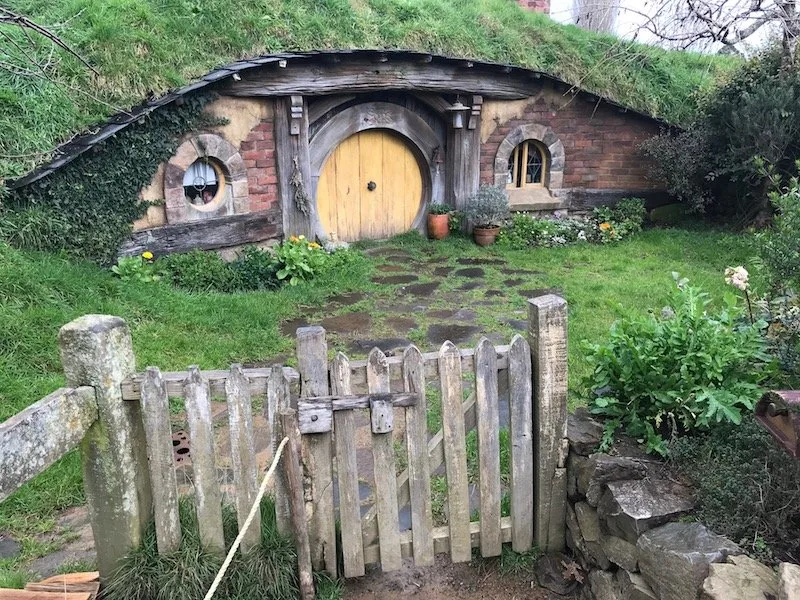 Hobbiton Accommodation
Lookingn for Hobbiton movie set accommodation?
Check out these Hobbiton farm stay accommodation near Hobbiton movie set.
Woodlyn Park Hobbit Holes
Or if you desperately want to sleep a night in your very own Hobbit Hole, book one of these two Hobbit Hole hotel rooms at Woodlyn Park.
(You can also sleep in a Bristol Freightor plane, in a train carriage, or on a landlocked ship at Woodlyn Park motel too!)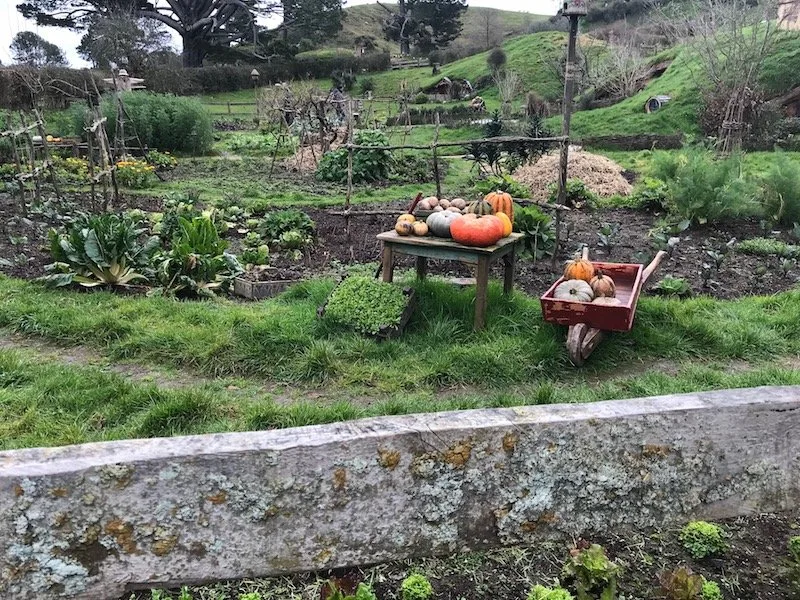 FREQUENTLY ASKED QUESTIONS
No.1: Where is Hobbiton in New Zealand?
Wondering where in New Zealand is Hobbiton?
Join the club.
Hobbiton in the centre of the North Island, between Auckland, Rotorua, Waitomo, and Hamilton.
Hobbiton is:
60 minutes north-west of Rotorua
45 minutes from Hamilton
2 hours 15 minutes from Auckland
70 minutes from Waitomo
Matamata is the closest town. It takes 15 minutes to drive to the tour departure point from the main town hub of Matamata.
Take a look at our handy map here.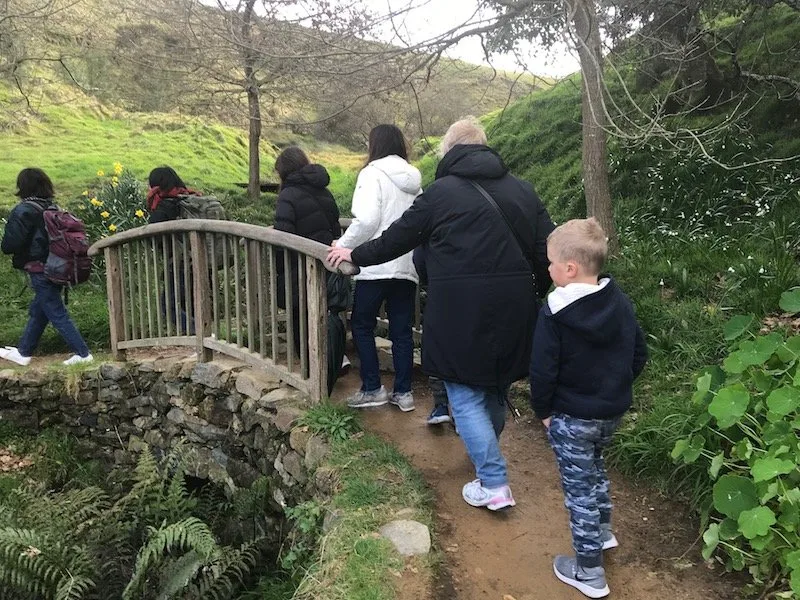 No.2: Where was the Hobbit filmed?
The Hobbit was filmed throughout New Zealand, on both the North and South Islands.
The Hobbit movie set was constructed on this land near Matamata, and remains in place for visitors to check out.
No.3: Can you go inside a Hobbit House?
You can go inside one of the Hobbit houses. The one with the red door. (See main picture).
But it's just a photo opportunity.
There's just rammed earth walls and storage areas behind it.
No.4: What's the best Hobbit Door?
There's 39 Hobbit doors around the Hobbiton set.
(Some say 44, but that's not the official word)
You get to pick your favorite!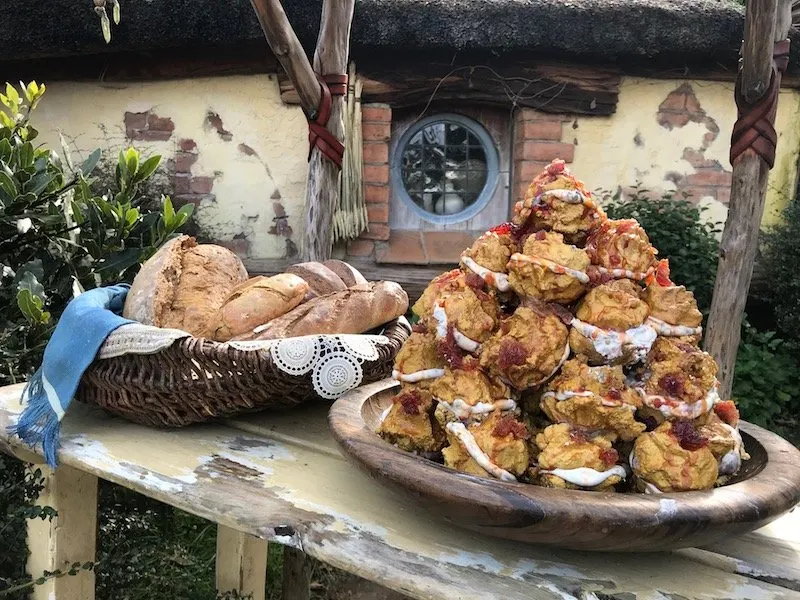 No.5: How many Hobbit movies are there?
There are 3 Hobbiton™ movie films.
The Hobbit: An Unexpected Journey.
The Hobbit: The Desolation of Smaug.
The Hobbit: The Battle of the Five Armies.
No.6: How many Lord of the Rings movies are there?
There are 3 also.
The Lord of the Rings: The Fellowship of the Ring.
The Lord of the Rings: The Two Towers.
The Lord of the Rings: The Return of the King.
No.7: Are they still filming at Hobbiton?
Filming has finished.
Tours to Hobbiton are the only way in now.
No.8: Who owns Hobbiton Movie Set?
The Alexander Family, who own the farm on which the movie set was established, in partnership with Sir Peter Jackson.
More than 800,000 people have visited since Russell Alexander conducted his first tour, back in December 2002.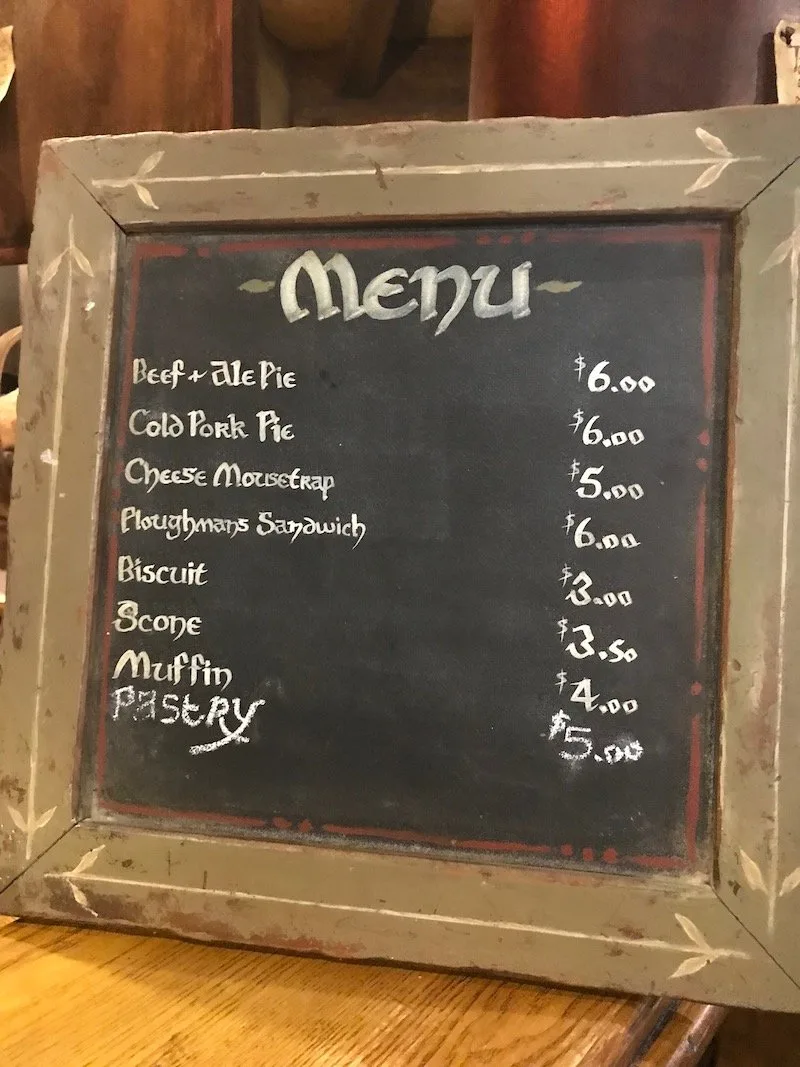 THE INSIDE SCOOP: Visit Hobbiton in Matamata
Correct at time of publication on Roam the Gnome. Please check with venue for updates. We apologise in advance if there have been any changes we are unaware of. All prices in US dollars or NZ dollars as stated
Hobbiton Address: 501 Buckland Road, Hinuera, Matamata 3472
Telephone: 64 7 888 1505 Freephone: 0508 4 HOBBITON
Email: [email protected]
Website: Click here
Opening Hours: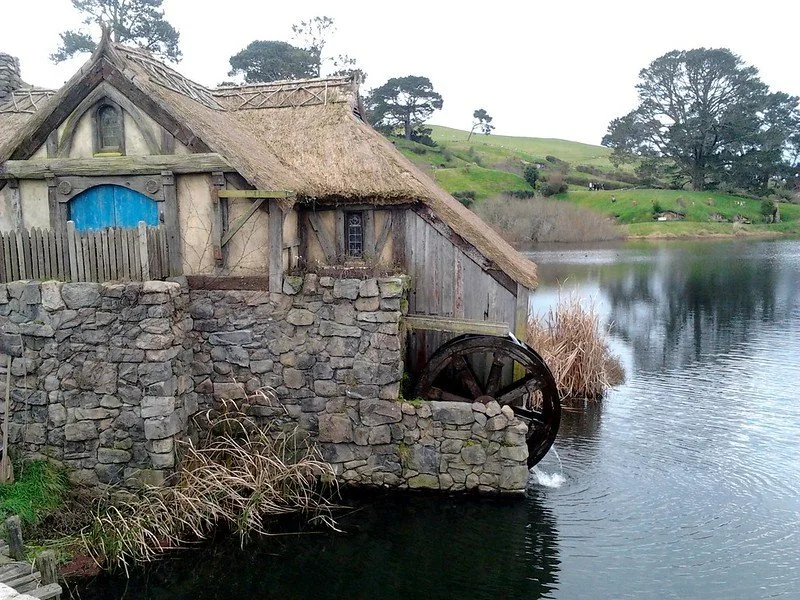 Image credit: Karina Salas F. via Flickr via CC BY 2.0
Hobbiton Movie Set price
If you want to book through the official website, the Hobbiton ticket prices are below:
Hobbiton Shires Rest or Matamata?
The Hobbiton movie set entrance fee from The Shires Rest and Matamata i-SITE including bus transfers is $84 NZ for adults 17 years +, $42 NZ for kids 9-16, and FREE for kids 0-8.
(You must book a ticket for everyone in your party, including kids under 8 to secure a seat on the bus.)
Want to know if you should buy tickets for Hobbiton from Shires Rest or Matamata?
Matamata is the closest town to the Hobbiton tour departure point.
Shire's rest is the actual final departure point for all tours – the entry gates that all tour buses drive through to enter the farm are literally across the road.
Still unsure? Here's what you should book.
Book Shire's Rest tickets
Book Shire's Rest if you are self-driving DIRECT to the onsite Hobbiton ticket office there. LOTS of free parking on site.
OR Book Matamata tickets
Book your tickets from Matamata if you don't have independent transport from Matamata to the Shires rest information centre (and the entry gates).
It's another 15 minute drive from Matamata to the Hobbiton ticket office
Hobbiton from Rotorua?
If you don't have your own car, another possibility is to join the tour bus in Rotorua.
Hobbiton prices for the tour and transfers from Rotorua are:
$119 NZ adults,
$77 NZ child 9-16, and
$35 NZ for kids 0-8 (transfer fee only).
Hobbiton Movie Set deals (ticket & meal combo)
Add a meal to your tour booking.
Festive feast lunch costs an extra $36 NZ per person for anyone 9 years and above.
A breakfast feast is $26 NZ per person extra for anyone 9 years and above. Book meals at the same time as you book your Hobbiton tickets.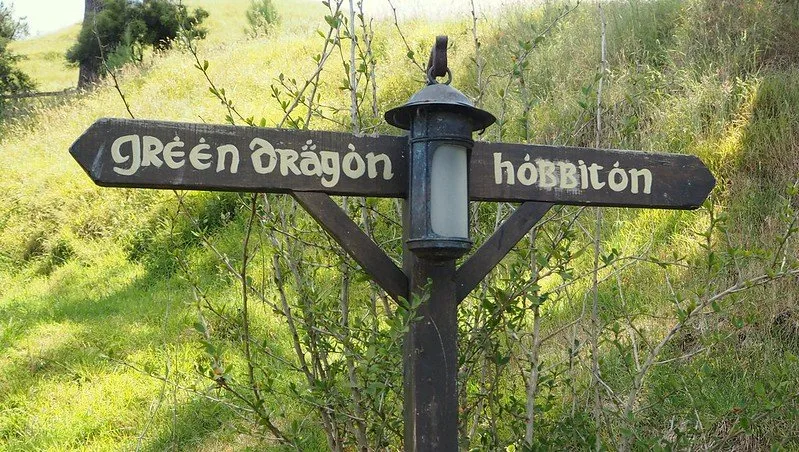 Image credit: Henry Burrows via Flickr via CC BY-SA 2.0
How long is the Hobbiton Tour?
Hobbiton tour duration
Wondering how long is Hobbiton movie set tour?
The Hobbiton tour duration runs for approximately 2 hours if you depart from Shires Rest.
3 hours including transport from Matamata, and 4.5 hours return if you depart from Rotorua.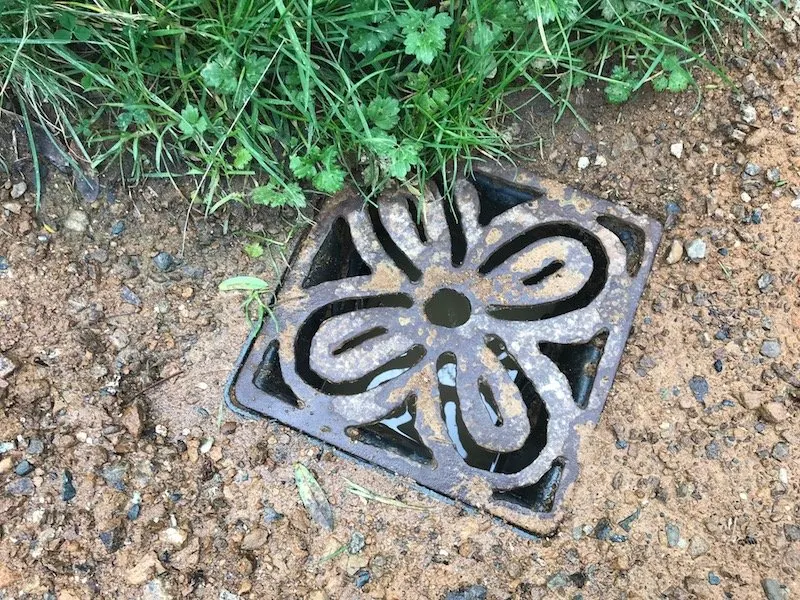 Where to buy Hobbiton Tickets (Best price)
It's the easiest way to guarantee your spot so you don't miss out, and the cheapest tickets to Hobbiton around.
---
You can also buy Hobbiton New Zealand tickets ONLINE from the offical site to secure your spot.
OR IN PERSON when you arrive in New Zealand at:
the Matamata i-SITE
The Shire's Rest ticketing office, or
the Hobbiton Rotorua store.
The only way to access the Hobbiton Movie Set and see the hobbit houses in New Zealand is with a fully guided walking tour.
Please arrive 15 minutes early to your departure point to avoid missing the bus.
Pre-booking your Hobbiton tour is essential.
Tours can and do sell-out well in advance so please pre-book to avoid disappointment.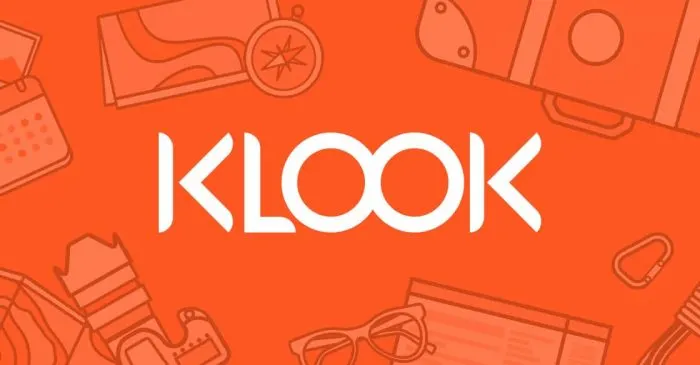 Where can you buy Hobbiton discount tickets?
You could also try Klook, or GrabOne in New Zealand (a reputable discount tour agency) for Hobbiton movie set tour discount tickets.
Compare your prices before you buy.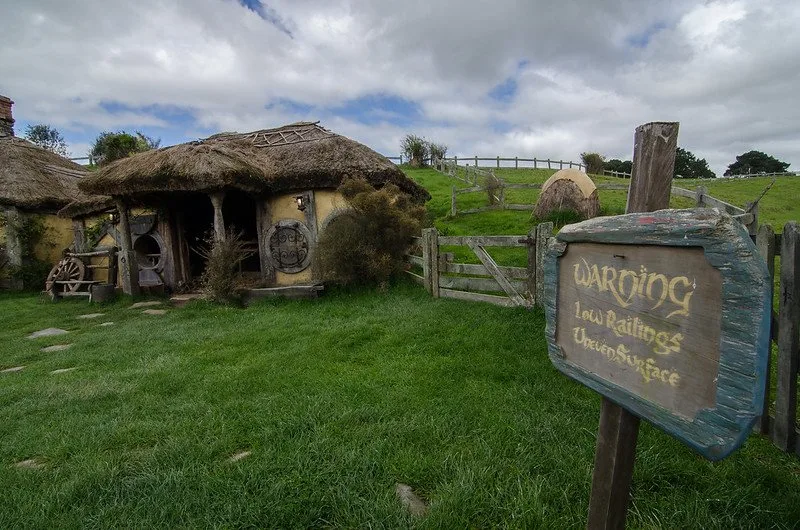 Image credit: Tom Hall via Flickr via CC BY 2.0
Hobbiton Promo Code?
Looking for a current promo code Hobbiton has on offer?
We've been unsuccessful in finding a current Hobbiton Tour promo code to use at Hobbiton, or any other Hobbiton deals.
Your best bet for discount entry to Hobbiton is through one of the Group Buying sites listed above.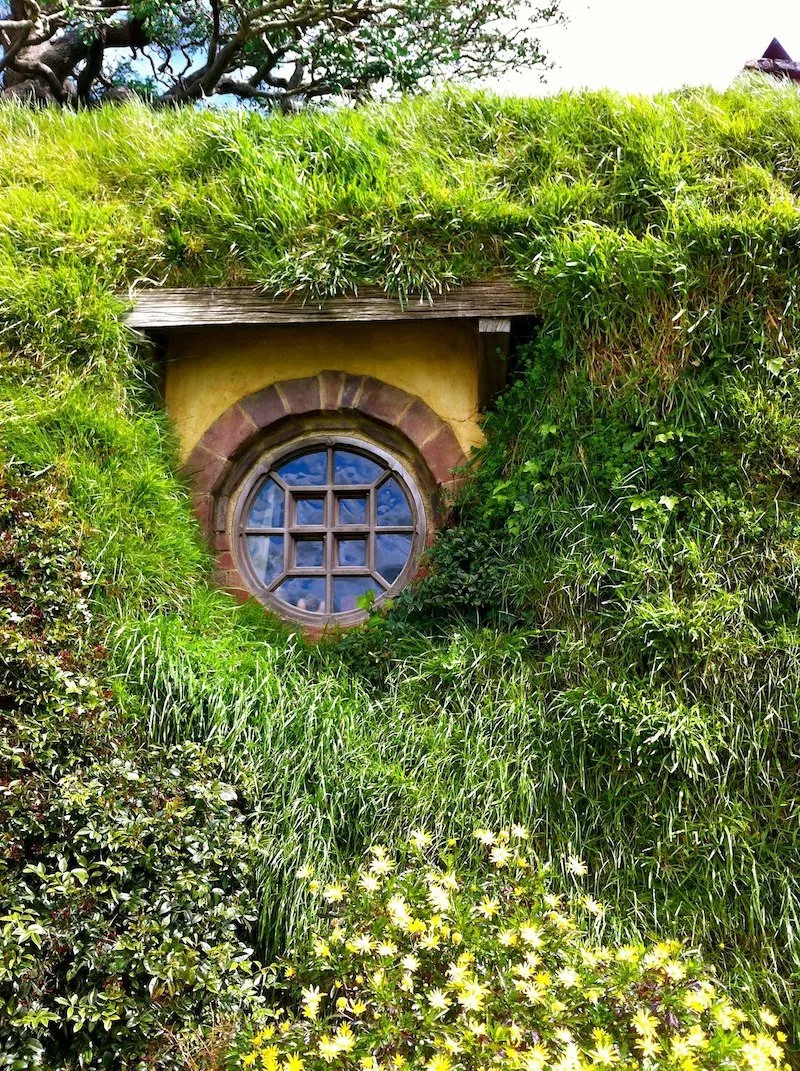 This is the window from which Sam spied on Frodo at Bag End.
Image credit: Maria Nayef via Flickr via CC BY 2.0
Is the Hobbiton Movie Set Tour worth it?
A zillion visitors will agree with me.
Yes.
It's definitely worth it.
You can't see anything like it anywhere else in the world.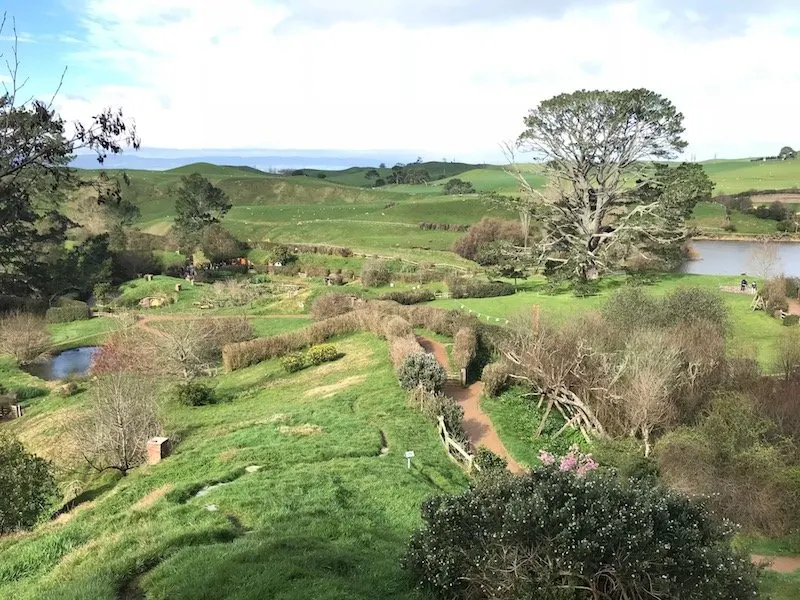 How to get to Hobbiton
All you need to know about how to visit Hobbiton movie set.
By Self Drive Car:
If you are self-driving, head straight to the Shires Rest at 501 Buckland Road, Hinuera, Matamata as there are no off-set transfers included.
Click here for driving maps from most major cities
Parking: Free parking onsite at The Shire's Rest for cars and RV vans.
How long does it take to drive to Hobbiton?
Auckland to Hobbiton by car takes approximately 2.5 hours.
Waitomo to Hobbiton by car takes an hour and 15 minutes.
Rotorua to Hobbiton by car takes an hour.
Hamilton to Hobbiton takes 45 minutes by car.
Hobbiton Tour Times
By Official Hobbiton Tour Bus from Matamata
Hobbiton Tours depart the Matamata i-SITE regularly from 9.30 to 3.30.
Additional tours departing at 3.30pm operate 1 Sep to 30 Sep.
From 01 Oct 2018, Tours depart daily at:
8.45am
10.05am
11.25am
12.45pm
2.05pm, and
3.25pm.
Additional tours departing at 4.45pm may operate on all or selected dates between 01 Dec to 28 Feb .
By Official Hobbiton Tour Bus from Rotorua
Hobbiton Shire tours depart the Hobbiton Movie Set shop at 1235 Fenton Street Rotorua at:
Tour from Rotorua is approximately 5 hours long.
Additional departure times are scheduled if these ones book out.
Hobbiton Map
Hobbiton weather
New Zealand weather is extremely changeable.
Bring raincoats or wind jackets just in case.
Hobbiton provides giant umbrellas for the walking tour. These must be shared between two.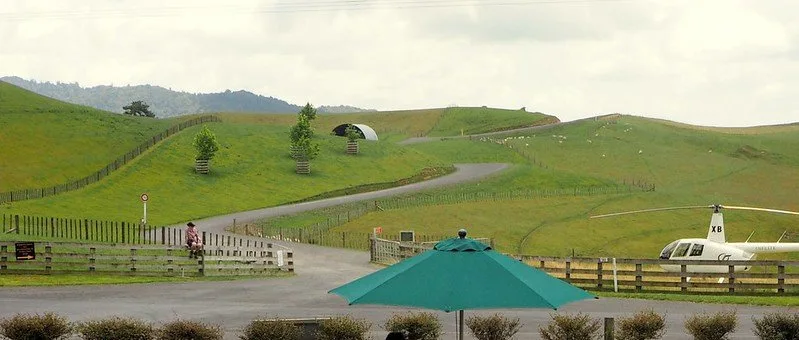 This is the entry road in to Hobbiton
Image credit: Henry Burrows via Flickr via CC BY-SA 2.0
Facilities at Hobbiton
Toilets:
Yes, including baby change table, at the Shire's Rest.
More toilets at the Green Dragon Inn.
Important: There are NO toilets in Hobbiton Shire, so make a quick stop before you embark on your tour.
Disability access: Yes
Closest ATM: Credit cards and EFTPOS accepted at Hobbiton cafe and stores
Ground cover: Can be slippery when wet. Wear good walking shoes.
Picnic tables: Yes, at the Shire Cafe. Click here for the menu.
Dogs: No
Toadstool Rating- Hobbiton The Shire
More FUN than we ever imagined!

Looking for More Things to Do in New Zealand for Kids near Matamata?
Click the blue links below for more things to do in Rotorua, Auckland, Waitomo and Taupo.