INSIDE: Roam the Gnome's Guide to Sydney Park Playground Alexandria NSW.
Where can you find a Sydney Park with its' own HUMAN SUN DIAL?
A Sydney playground that pops up in amongst Sydney's natural bush habitat?
A Sydney playground that is coloured ochre, brick red, and clay to match the history and heritage of the area?
That would be Sydney Park St Peters.
(Or sometimes called Sydney Park Alexandria, as it sits along the borders of Alexandria, Newtown and Erskineville.)
Read all the details, including how to get there, below.
Disclosure: This article contains affiliate links. If you make a purchase after clicking on one of these links, we may receive a small commission at NO extra cost to you.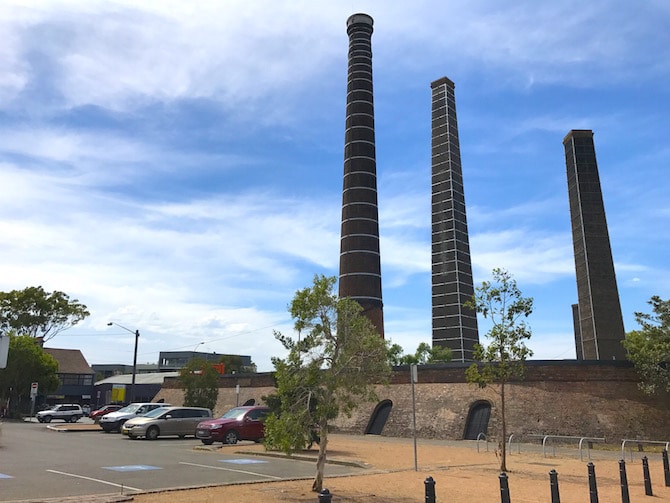 Guide to Sydney Park Alexandria NSW
Sydney Park Adventure Playground can be found behind the iconic Brick Kilns along King Street, and opposite St Peters train station so it's easily accessible for those in cars and by public transport.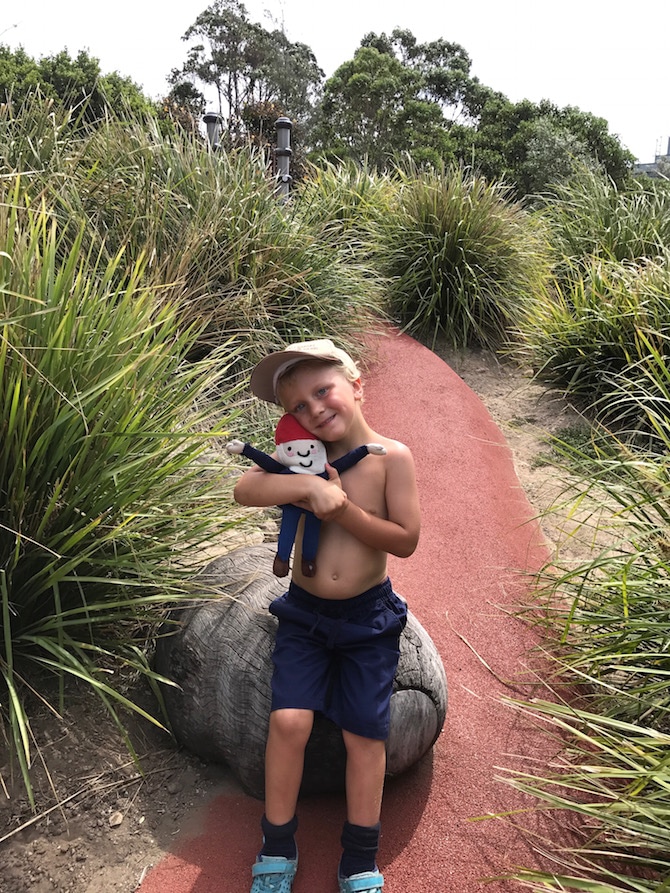 Sydney City playground area
The size of the open space area of the nature playground, combined with the accessibility of a playground so close to the city, is quite something.
---
RELATED: Ultimate List of the Best Things to do in Sydney with Kids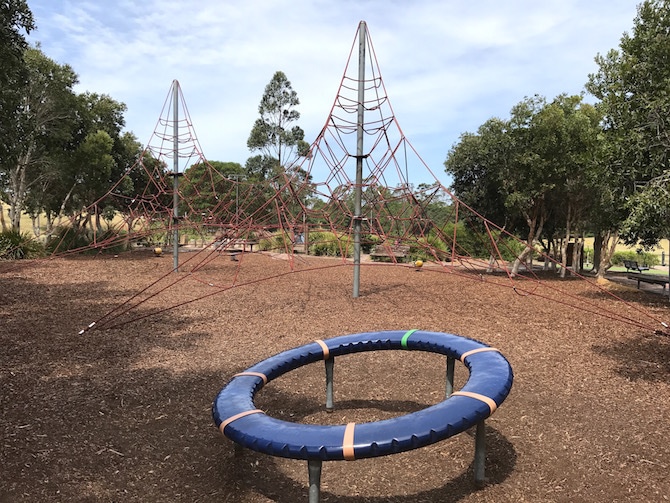 Sydney Park Playground Equipment Overview
On one side of the playground, find:
Two matching pyramid climbing nets
A modern 'spinner' wheel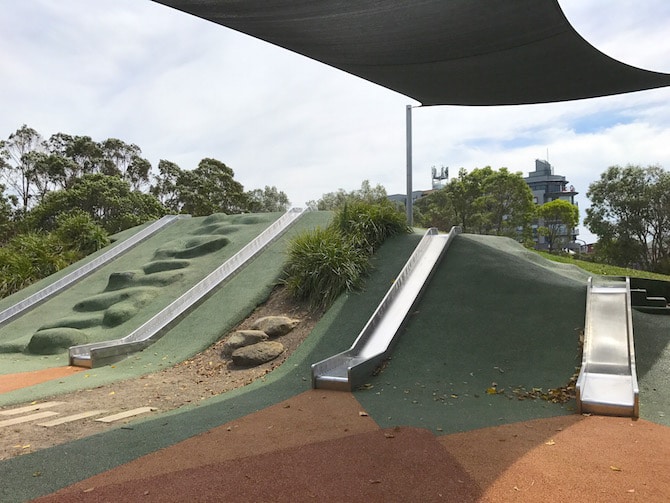 Slides
Four metal slides in varying lengths and heights (The biggest one is inscribed with the inspirational message of 'zoom off, zoom off'!)
Cute wombat sculptures to continue the bush habitat theme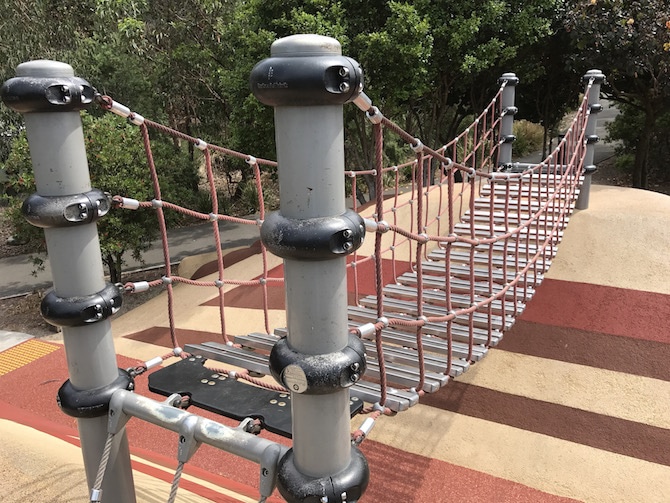 Bridge Climbing
A fun footbridge to cross, with views of the Brick Kilns behind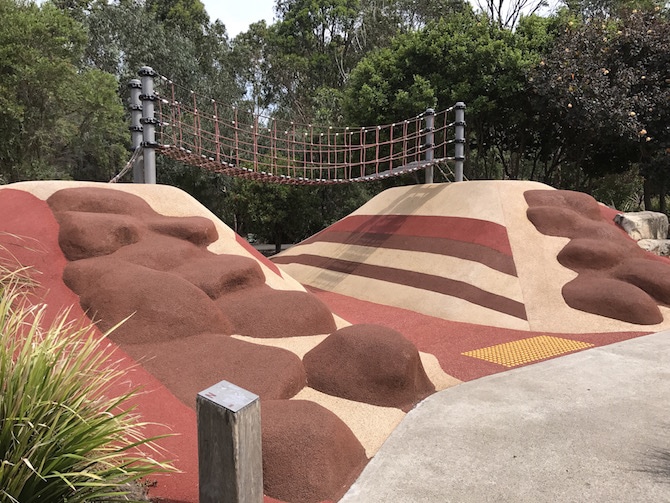 Boulders
Giant boulder walls to climb up
Recycled rubber soft fall pathways throughout native sedge plants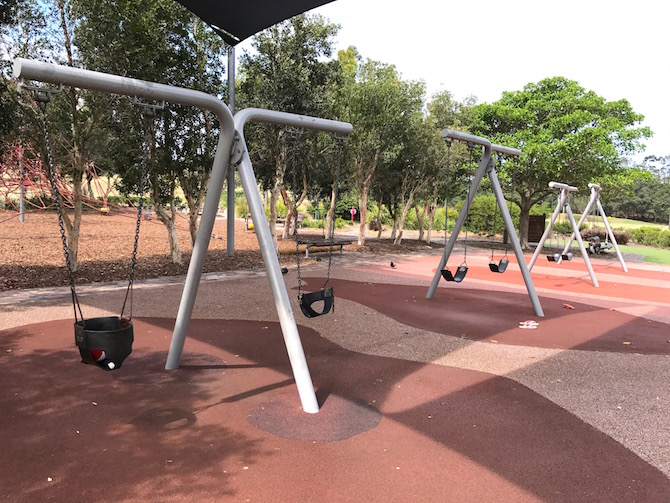 Swings galore
The biggest row of swings we've ever seen
Sandpits
A raised sand pit lounge, with multiple areas to dig and play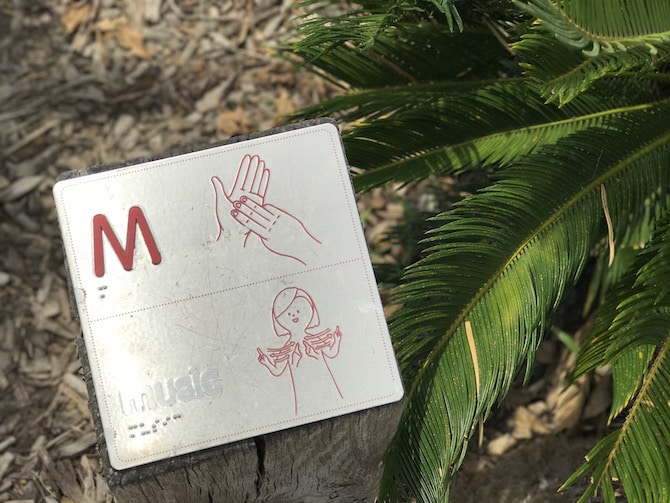 A-Z braille trail
Kids can have fun following the braille trail, practicing sign language gestures as they go.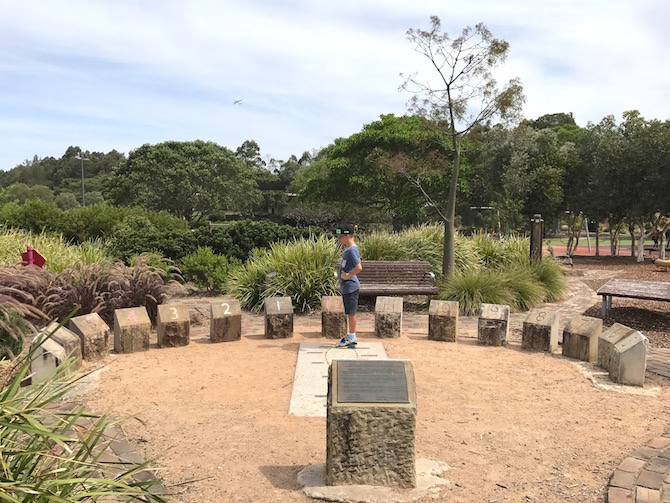 Human Sundial at St Peters Sydney Park
The fabulous HUMAN SUNDIAL allows kids to tell the time by the position of their shadow!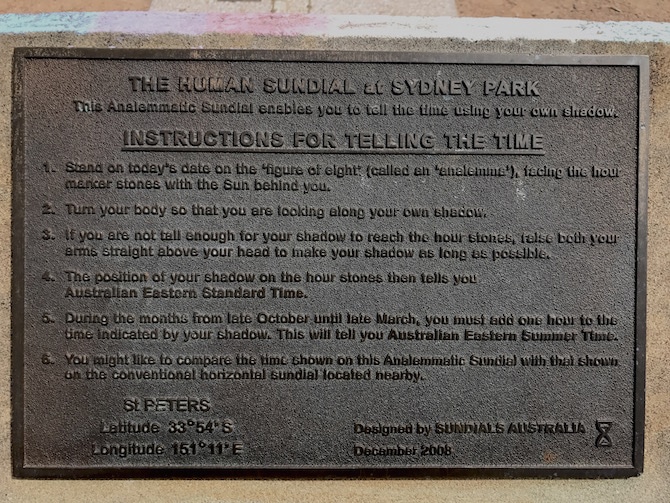 Instructions for the Human Sundial at Sydney Park
Look out for the Human Sundial instructions on the pillar in the centre.
If it's a sunny day, see if you can work out the time yourselves without taking a peek at your watch.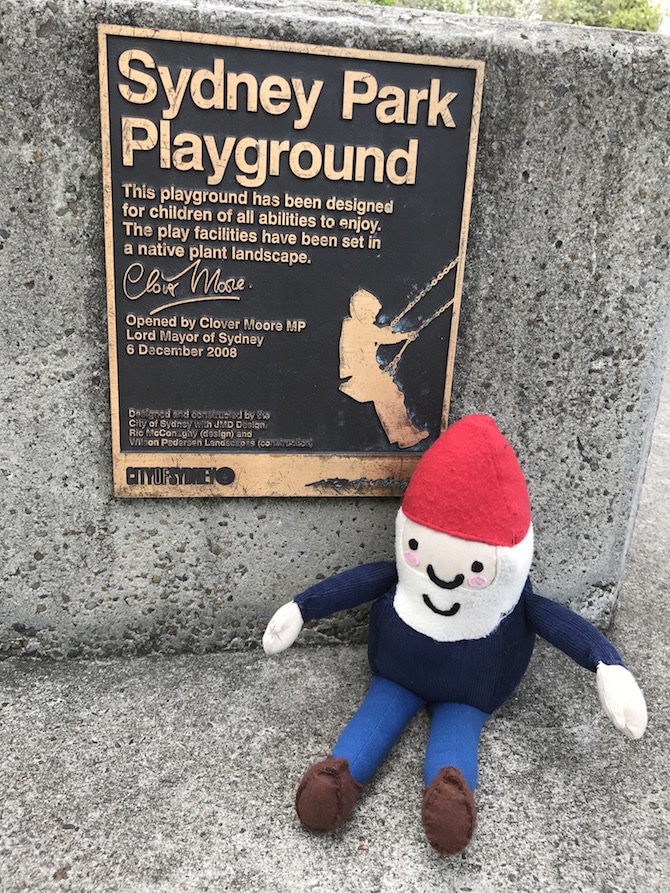 Sydney Park Cafe
The nearest Takeaway Coffee can be found on site about 25 metres away behind the sandpit area of the playground.
The Sydney Park Kiosk is open from 7am to 4pm, 7 days.
Their menu features gourmet snacks, salads, kids toasties in an al fresco-dining environment.
Sydney Park BBQ area
Yes, there's BBQs, plus picnic tables and bench seating throughout.
Here's a guide to the best healthy snacks and food for picnics and road trips, with delicious gourmet options and charcuterie board ideas too.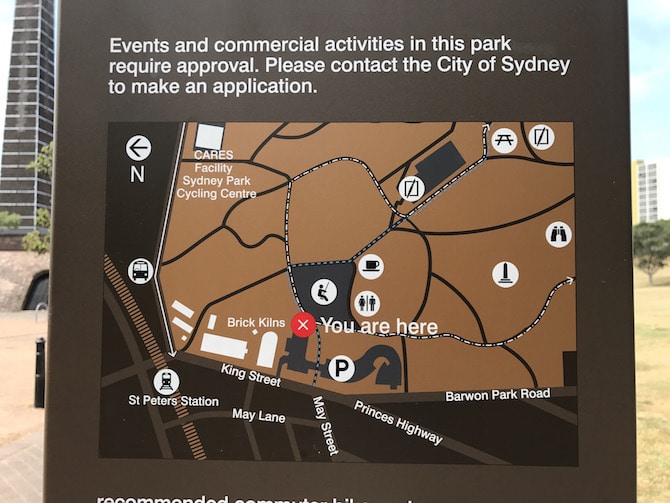 THE INSIDE SCOOP: Sydney Park Playground
Correct at time of publication on Roam the Gnome. Please check with venue for updates. We apologise in advance if there have been any changes we are unaware of. All prices in AUD dollars, unless otherwise stated
Where is Sydney Park?
Address: 416 Sydney Park Rd, Alexandria NSW 2015
Telephone: (02) 9265 9333
Opening Hours: 24 hours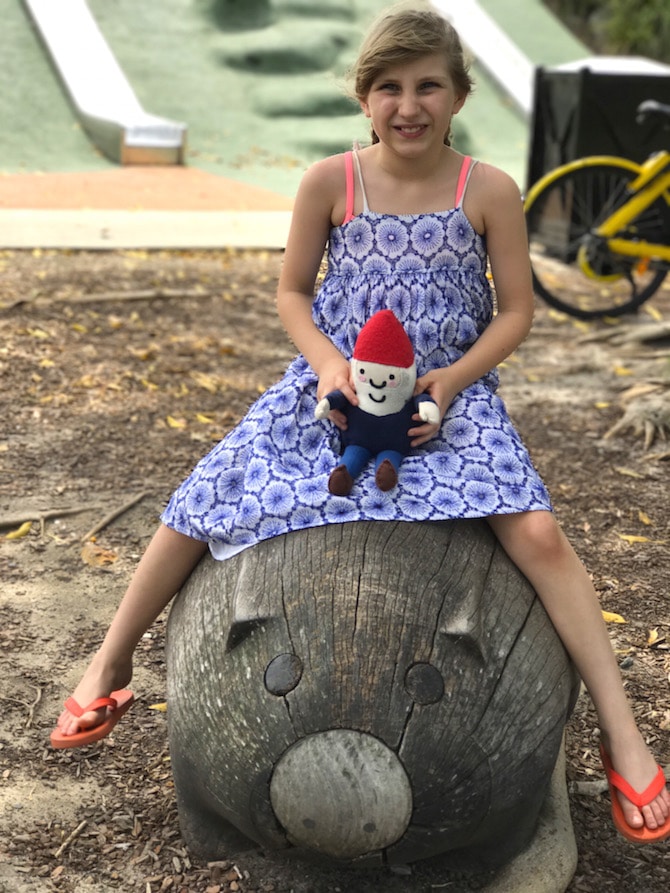 How to get to Sydney Park playground
By Train: St Peters Station is across the road from the playground, a 5 minute walk.
By Bus:
Bus route 370 stops at Sydney Park Road, near Mitchell Road, Alexandria.
Bus route 308 stops at Mitchell Road, near Coulsen Street, Erskineville.
Bus route 422 stops at King Street, near Concord Street, St Peters.
By Car: Click here for google map directions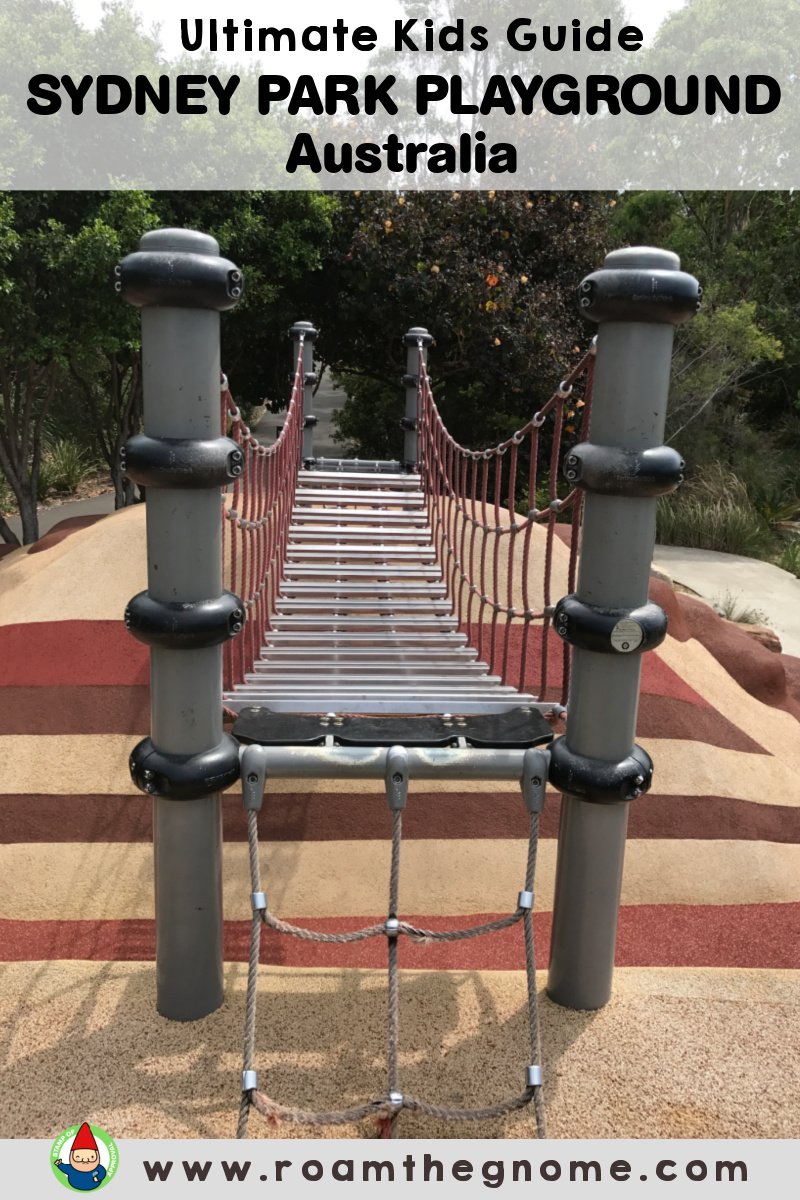 Sydney Park Parking
Sydney park car park is located on Barwon Park Road (nearest to playground and brick kilns) as you turn left off Sydney Park road.
There's a second carpark on Sydney Park Road (nearest to cycling centre).
Parking at Sydney Park adventure park is free. There is a four hour limit Monday to Friday.
Sydney Park Map
See below for a map of Sydney Park.
Facilities at Sydney Park NSW
Public Toilets: Yes, toilets on site.
Shade: The slides and sandpits are shaded, along with the Sydney Park Kiosk area. Plus there's plenty of trees and shrubs to help cool the area down.
Ground cover: Rubber soft fall throughout the playground. Bark mulch. Natural earth in the sundial area.
Water bubblers: Yes
Suitable for bikes and scooters: Yes, there are pathways around the park to use.
Hot tip: The Sydney Park Bike Track is just around the corner. This kids bike track is one of Sydney's best!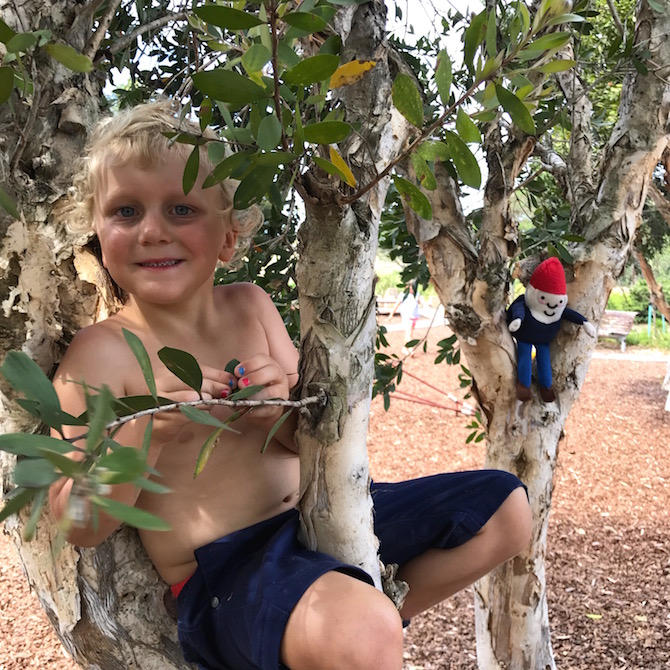 Toadstool Rating: Sydney Park St Peters
One of the best Sydney children's playgrounds in amongst nature but with a cool design edge.
If you are in the area, and need somewhere for the kids to run off steam, Sydney Park St Peters Playground is definitely worth an hour or two of your time.

Looking for More Things to Do in Sydney This Weekend?
Click the blue links for more Sydney city attractions