INSIDE: Roam the Gnome's Guide of Things to do in Murwillumbah with kids
This quiet country town is one of the undiscovered secrets of the Northern Rivers.
Located between Byron Bay and Tweed Heads, this humble country town has had a resurgence in recent years, and there's now plenty of things to do in Murwillumbah for kids and adults too.
Take a look below.
Disclosure: This article contains affiliate links. If you make a purchase after clicking on one of these links, we may receive a small commission at NO extra cost to you.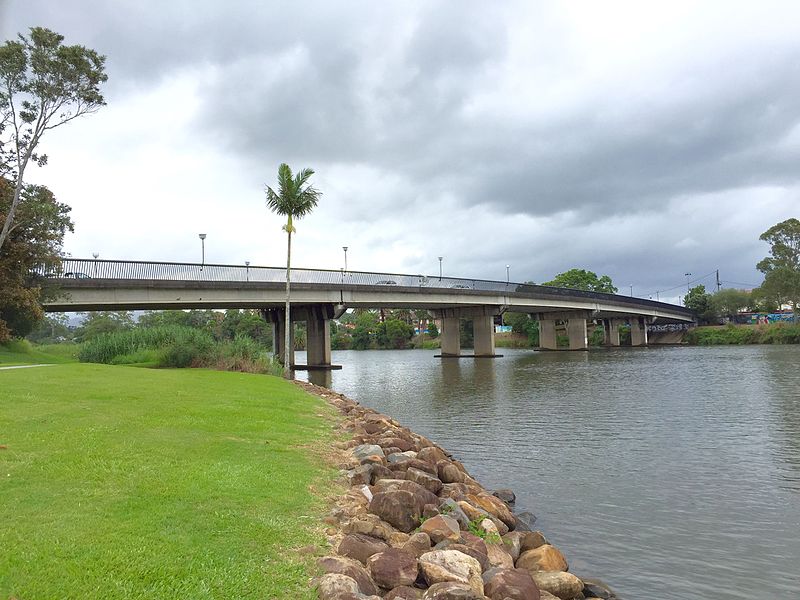 Image credit: Kgbo via CC BY SA-4.0
BEST THINGS TO DO IN MURWILLUMBAH NEW SOUTH WALES
Correct at time of publication on Roam the Gnome. Please check with venue for updates. We apologise in advance if there have been any changes we are unaware of. All prices in AUD dollars, unless otherwise stated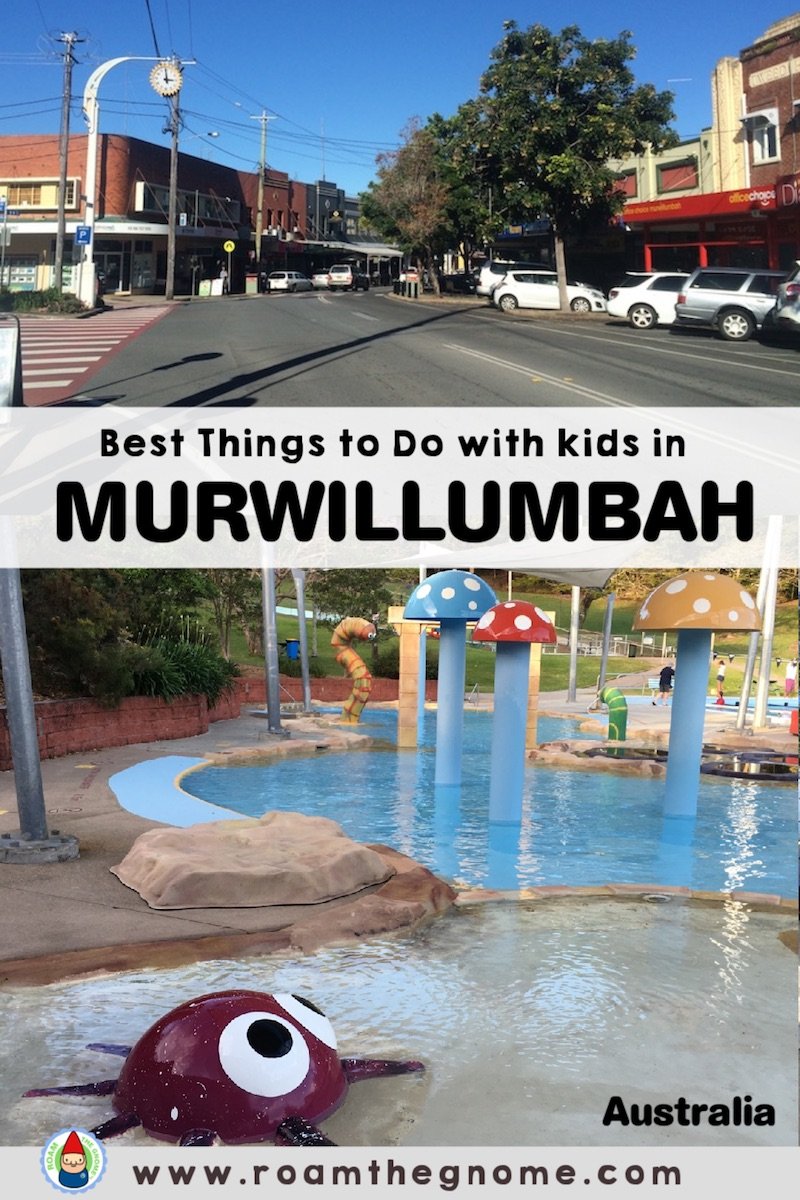 Places to see in Murwillumbah
Here's a selection of the best Murwillumbah attractions, plus shops, cafes, and places to eat, both in, and around town.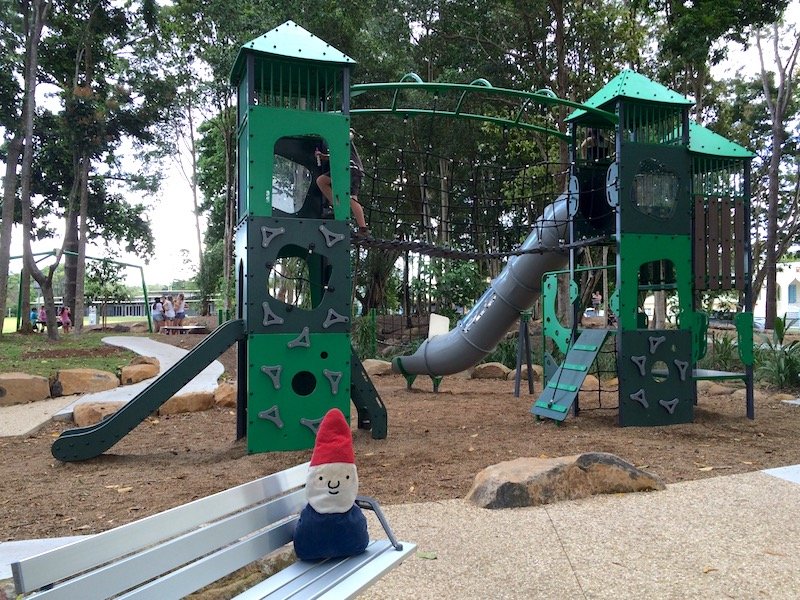 No.1: Knox Park Murwillumbah Skate Park Precinct and Playground
The best place for kids is the playground at Knox Park.
Do not miss this hidden playground, hidden in amongst the trees.
It's the best playground in the Byron and Tweed shires.
BYO skateboards or bikes so the kids can have a turn on the skate park too.
No.2: The Regent Cinema Murwillumbah Movies
Visit this art deco style cinema in Murwillumbah to see art house cinema flicks and movies in style.
There's always a kids movie in the line up!
The Murwillumbah cinema was built in 1947 and retains many of the beautiful old features of that era.
Find it at 5 Brisbane Street. Click here for current showings.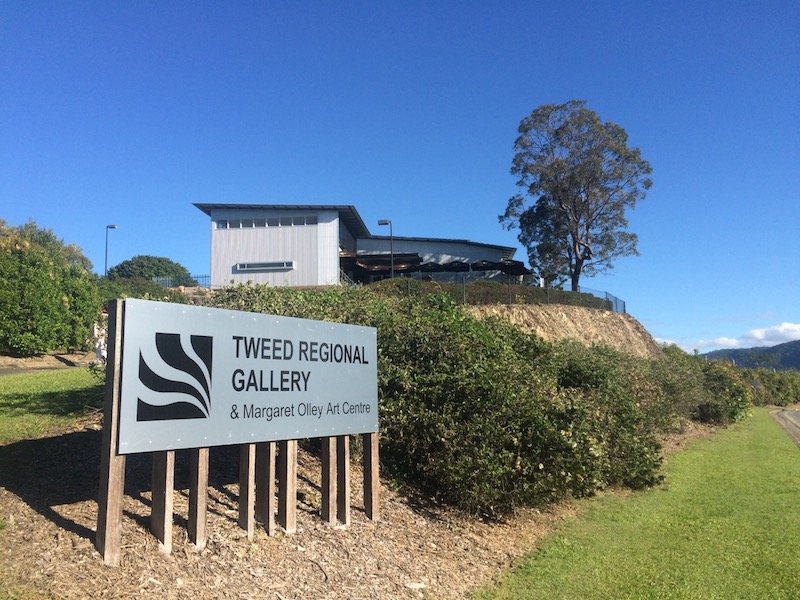 No.3: Tweed River Art Gallery
One of the Tweed River regions most loved places to visit is this art gallery.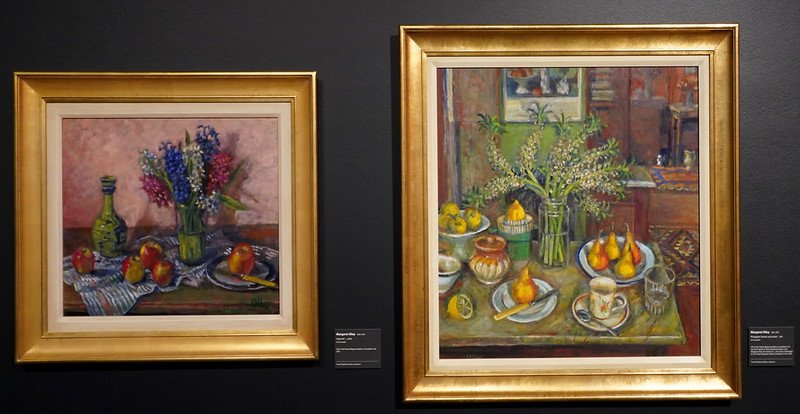 Image credit: BertKnot via CC BY SA-2.0
Margaret Olley Art Centre
This art gallery in Tweed Heads has both the Tweed Regional Gallery and Margaret Olley Art Centre on site.
There's:
public art events
exhibition openings
artists' talks
demonstrations
workshops for kids too!
Check out the stylish cafe on site, with both indoor and outdoor seating.
Remember to pop into the Gallery shop to pick up local souvenirs!
2 Mistral Road (Cnr Tweed Valley Way) M'Bah South.
Open from 10.00am to 5.00pm Wednesday to Sunday
Closed Monday and Tuesday. Admission free.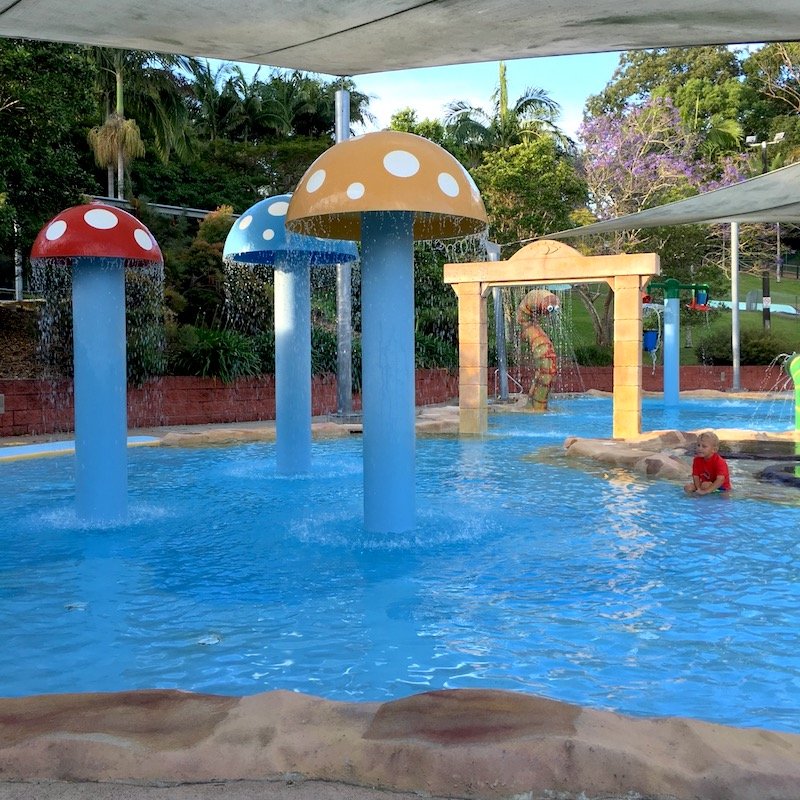 No.4: Murwillumbah Aquatic Centre
During the swimming season, this community pool is a top spot for kids.
There's a covered water park area for toddlers and kids, as well as a 25 metre pool they love.
Find the Tweed Aquatic Centre at Tumbulgum Road. (Yes, it's NOT in Tweed.)
No.5: Mount Warning National Park (Wollumbin National Park)
This glorious mountain is the centrepiece of this region.
Wollumbin National Park, formerly known as Mount Warning National Park, has a range of bushwalks for all ages, and abilities.
This Heritage rainforest is much loved by locals and visitors alike.
Kids love the Lyrebird track walk to the lookout.
Click here for details.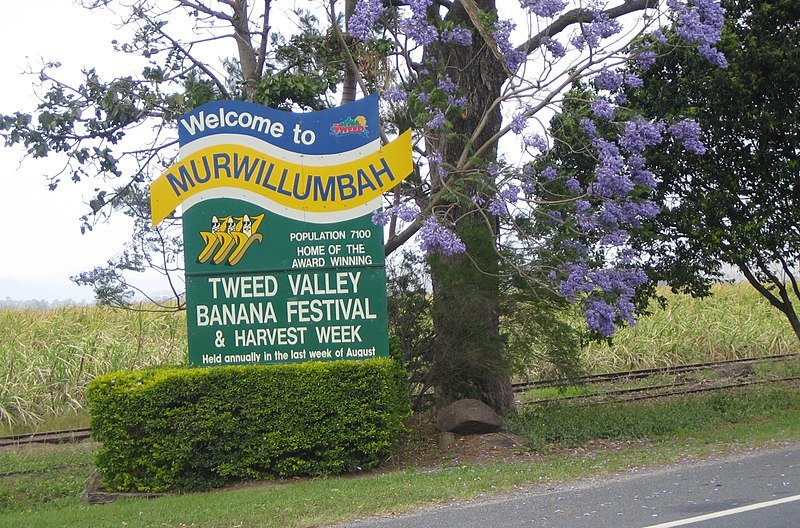 Image credit: Billabong d under via CC BY-SA 3.0
Murwillumbah Upcoming Events
Banana Festival Murwillumbah
An event in town since 1956, the Banana festival has:
a parade
free rides for kids
market stalls
live music
food trucks
free entertainment, and more.
Look out for this full day festival in August.
Open from 11.30am to 5pm at Murwillumbah Showground.
Murwillumbah Markets & M-Arts Precinct
The best one is the Makers and Finders market in the M Arts Precinct.
It's the Tweed Region's premier market for:
fabulous fashion
gourmet food
ceramics
arts and crafts, all made by hand.
The Murwillumbah Sunday market is held at the Murwillumbah showgrounds on the 4th Sunday each month. There's 100 plus stalls, selling all manner of goodies.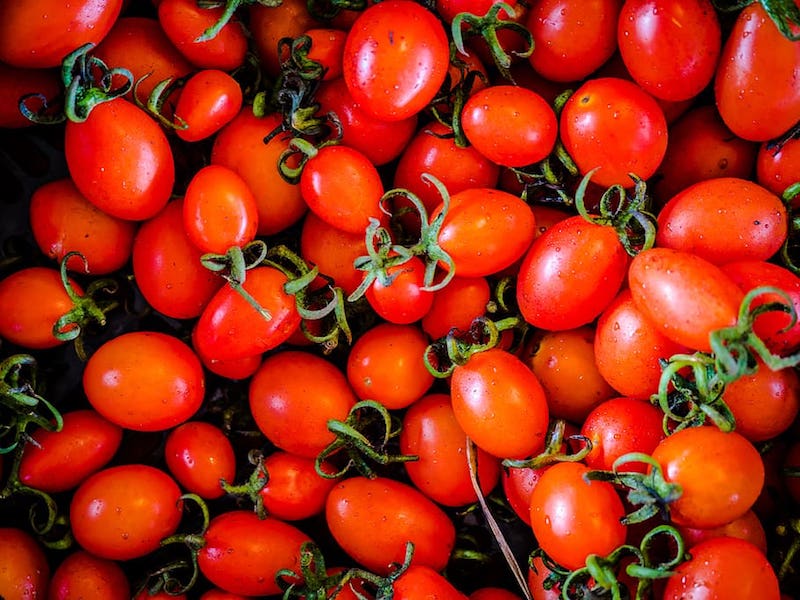 Image credit: Piqsels via CC BY -1.0
Murwillumbah Farmers Market
Held every Wednesday at the showgrounds, from 7am to 11pm, this market is the spot for REAL farmers to sell their own freshly produced and picked fruit and veggies to locals and visitors.
Find:
olives
flowers
blueberries
organic sourdough breads
juicy apples
Caldera honey
avocados
local nuts
Nimbin Valley dairy products
seafood and organic meat
greens
cakes, chutneys, jams
drinks like kombucha and ginger beer
hommus, pesto, and dips
Pick up some beeswax candles, beauty and skin care goods, and furniture polish for gifts too.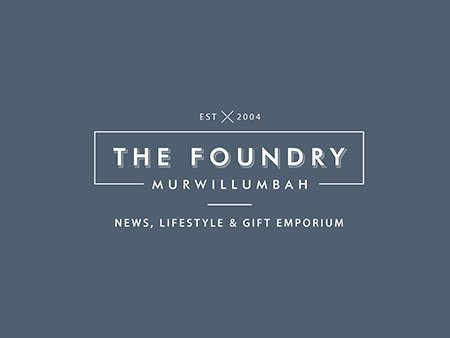 Best of Murwillumbah Shops
No.1: High street
Wander the main roads of Wollumbin Street and Murwillumbah streets.
Check out the Murwillumbah op shops, and see the retro architecture and charm of this riverside town.
No.2: The Foundry Murwillumbah
Visit the Foundry at 90 Murwillumbah street for gifts, kids toys, and design goods.
No.3: The Bowerbird Emporium Murwillumbah
Bowerbird Murwillumbah is another store with lots of botanical art, gifts, & Australian made products.
Find it at 9 Wollumbin Street.
No.4: Murwillumbah Wholefoods
Pop into the Fresh Wholefoods store nearby for homemade jams, chutneys, spices, grains, teas and herbs, as well as gifts like natural cosmetics and skin and beauty goods.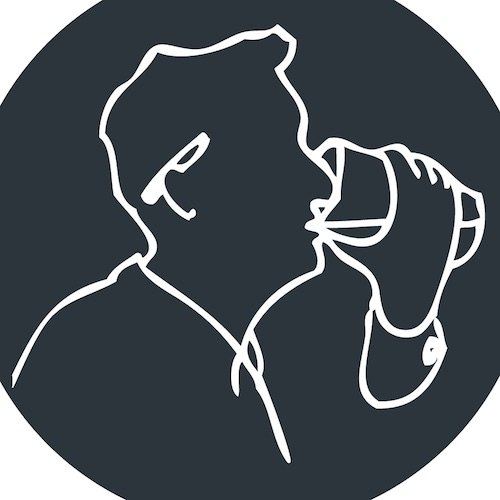 Image credit: Keith Murwillumbah
Where to eat in Murwillumbah New South Wales
No.1: Keith Murwillumbah.
Go for coffee, and good vibes.
No.2: Austral Cafe and Bakery
Enjoy an old school feast at the Austral Cafe and Bakery.
It's got that 50's retro charm.
No.3: New Leaf Cafe
Try New Leaf Cafe for vegetarian food.
No.4: Wollumbin Street Bakery
Wollumbin Street bakery is a main stay of town.
Get all your famous Australia cakes, pies, and sausage rolls here.
No.5: Lucid Pure Vegetarian Sunnyside Mall
Lucid Pure vegetarian in the Sunnyside Mall has rosemary potato dish to die for!
MORE Things to do around Murwillumbah
Looking for more places to visit near Murwillumbah?
Visit the Murwillumbah Visitor Information Centre for leaflets on the best bushwalks in the area.
Or,
Enjoy quiet time at Murwillumbah library
Take a look back at the Tweed Regional Museum
Visit Mt Warning National Park
Take the kids to Tropical Fruit World – ride the boat, the train, taste seasonal fruit, and check out the playground!
More Things to Do Around Mt Warning
Head to Red Rattlers Art Gallery near Crystal Creek to eat scones, with fresh jam and cream, just like Grandmas!
How to get to Murwillumbah
By Car: Click here for google map directions.
Murwillumbah to Byron bay takes around 50 minutes via Tweed Valley Way and M1.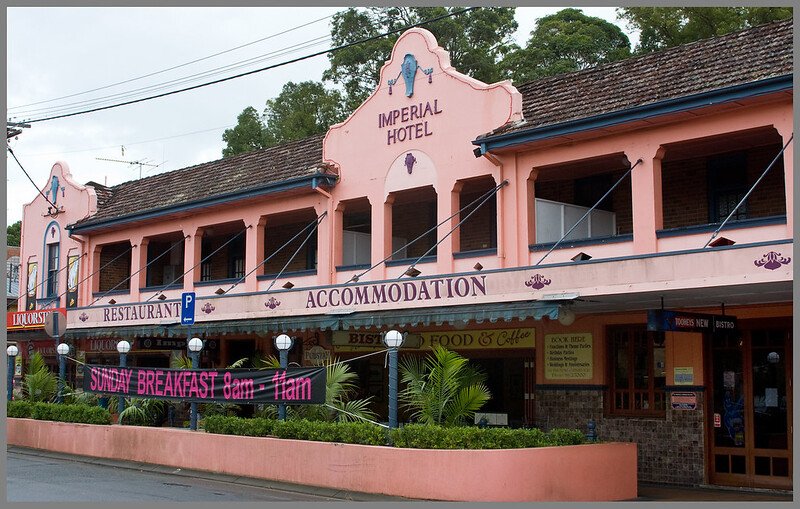 Image credit: John via CC BY SA-2.0
Murwillumbah Accommodation
Coming soon.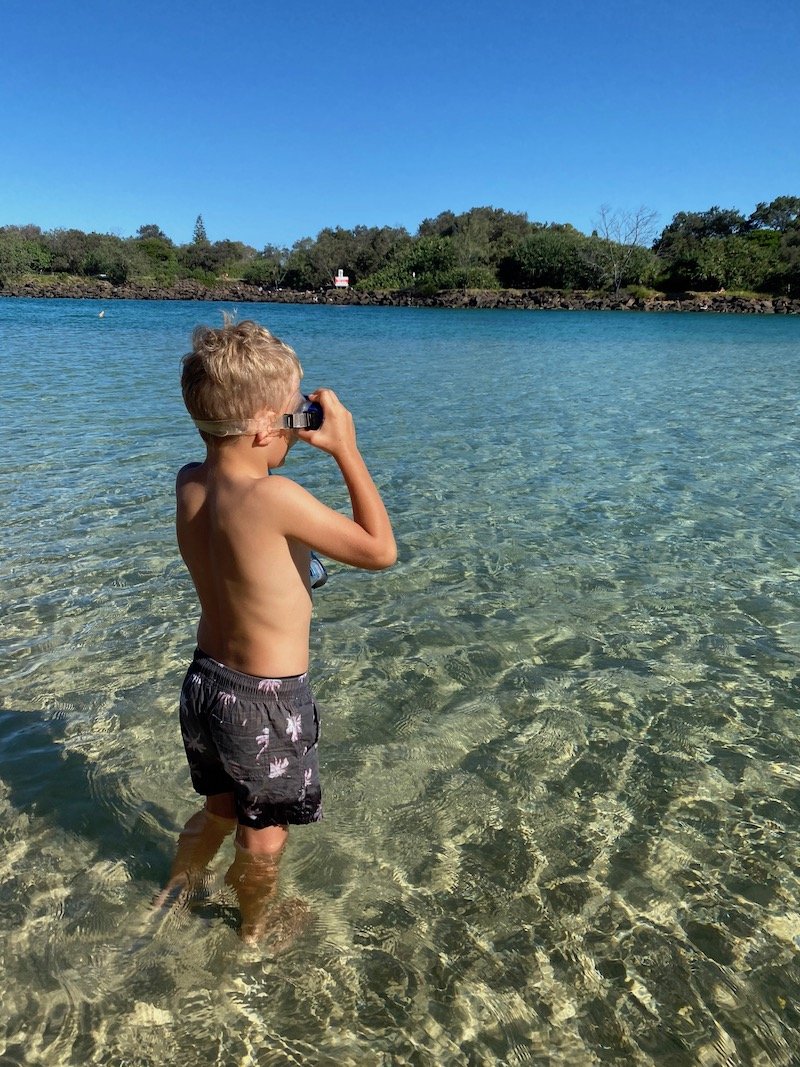 Looking for more fun things to do in Byron Bay shire?
Click the blue links below for more Byron Bay Shire attractions.