INSIDE: Roam the Gnome's Complete Guide to Rome with teenagers.
Visiting Rome with teenagers on your family travel vacation?
Here's a list of the top 10 things to do in Rome with teens that won't bore them to death.
Whether you have 5 days in Rome with teenagers, or just two, there's LOTS of teenage friendly attractions in Rome if you know where to look.
Hot tip: Reward their joyful participation in family activities with a visit to the video game museum in Rome at the end of the day.
Read on for details.
Disclosure: This article contains affiliate links. If you make a purchase after clicking on one of these links, we may receive a small commission at NO extra cost to you.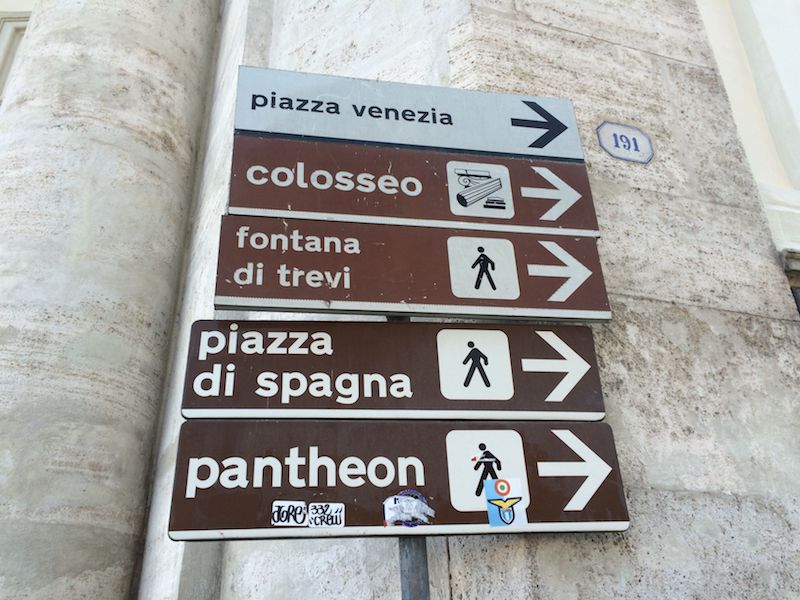 VISITING ROME WITH TEENAGERS?
The best way to visit the busy tourist attractions such as the Piazza Navona, Sistine Chapel, the Vatican museums or the Spanish steps with teens is to book a fun Rome tour for kids, that involves some kind of hands on activity such as cooking, or searching for graffiti art, or a unique underground tour.
There's something cool about doing stuff that others aren't.
Another cool idea is to make a bucket list of the best foods to try in Italy, and hunt them down each trip.
Here's a head start – check out No.10 in this list of things to do in Rome with teens. It's a curated list of the top 10 Italian dishes you must eat in Rome with kids.
Hot tip: Book them into this best selling pasta and tiramisu cooking class in Rome!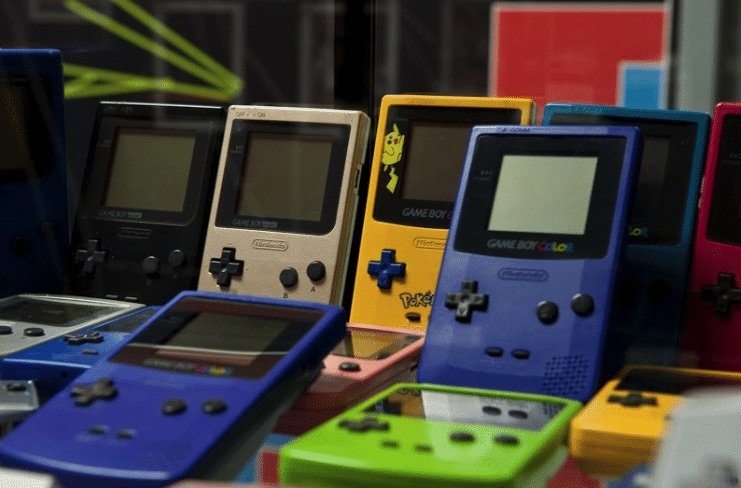 Main image credit: Vigamus
10 FUN THINGS TO DO IN ROME WITH TEENAGERS!
The best things to do in Italy with teenagers start here.
No. 1: VIGAMUS, the Video Game Museum in Rome Italy for teenagers
This is the video game place in Rome.
Teenagers who love gaming will adore this place. It's more arcade than museum.
Spend a few hours playing vintage, old school video games like Pacman and Space invaders on retro consoles.
Plus, find:
There's arcade games, and current generation games here too.
Plus take a wander through history seeing the extensive collection of old gaming machines on display.
There's a VR room too.
Address: Via Sabotino, 4, 00195 Roma
---
RELATED: The ULTIMATE Guide to Things to Do in Rome with Kids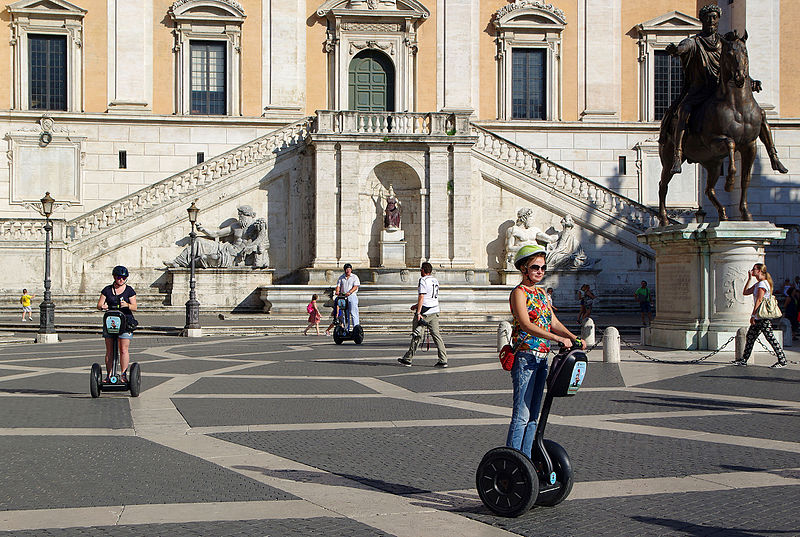 Image credit: Jakub Hałun (CC BY-SA 4.0)
No.2: Join a 2 hour Seqway Tour of Ancient Rome sights
Explore the centre of ancient Rome and see sights including:
the back alleys of the Celio Hill
Circus Maximus.
views over the baths of Caracalla
Marcello Theatre
Altar of the Fatherland
ride down the entire length of the legendary Roman Forum, Rome's most important archeological park.
travel the length of the car-free Imperial Forum road
the Colosseum.
---
BOOK NOW: Ancient Rome 2 Hour Segway Tour around Colosseum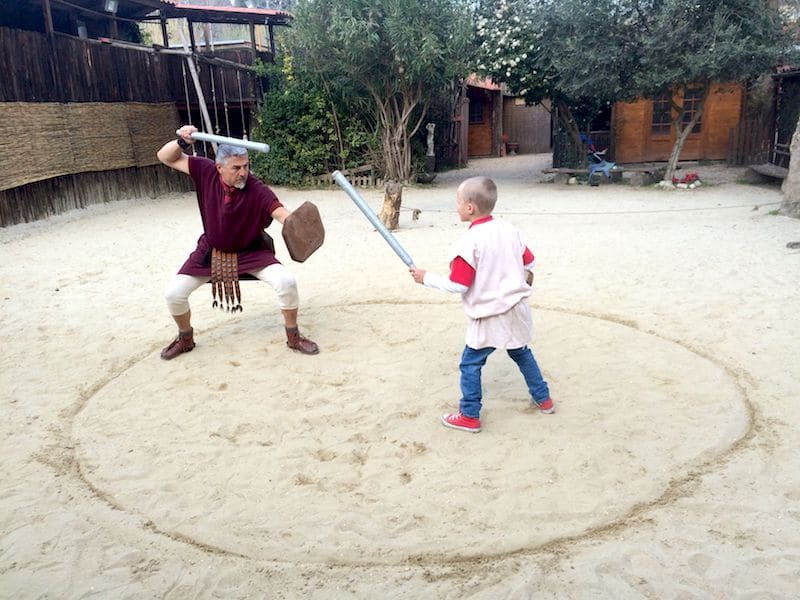 No.3: Become a 'student' at Gladiator School
THIS is the best experience in Rome, and we can personally vouch for it.
Gladiator Training School for teens is the most fun you can have in Rome.
Train to be a gladiator on the Via Appia Antica in Rome
Learn the skills of sword fighting
Wear the Gladiator tunic
Train your fitness in preparation for battle
Hear about life for gladiators in Ancient Rome
Visit the Rome Gladiator museum and see a stuffed lion head!
---
CHECK LATEST PRICES: Gladiator School in Rome for Kids and Adults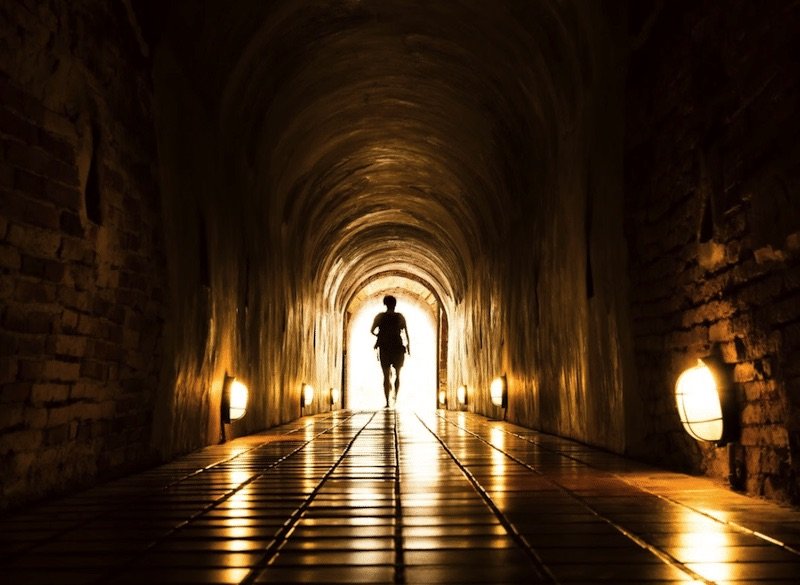 No.4: Old Distillery Escape Room Experience
Escape rooms are the perfect rainy day activities for teens in Rome.
This Escape room in Rome is set in an old distillery.
Solve clues and puzzles in an hour or less, and open the door before the distillery explodes!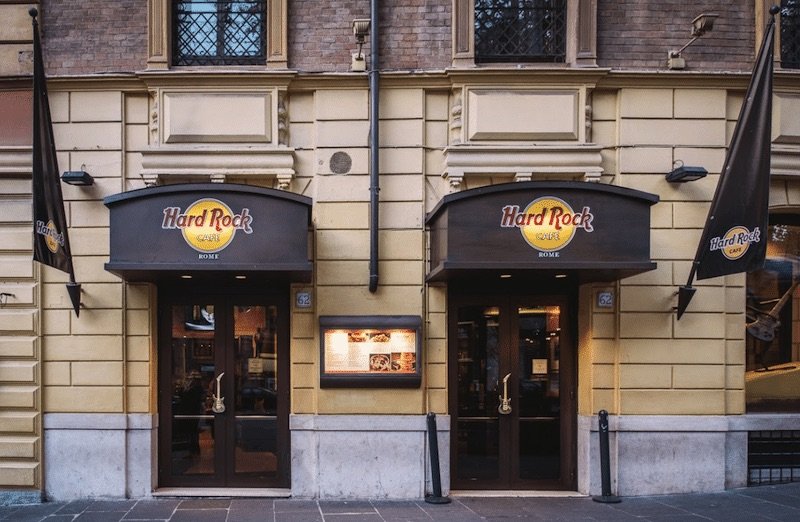 No.5: VIP Seating at Hard Rock Cafe
Need a break from pizza and pasta, and all that Ancient Rome history?
Hard Rock Cafe is a worldwide institution, with:
classic American food
fun sounds, and
awesome music memorabilia.
Skip the line to enter with this prepaid meal voucher.
Address: Hard Rock Cafe Rome is at Via Vittorio Veneto, 62 a/b 00187 Rome.
Metro stop Barberini, on line A.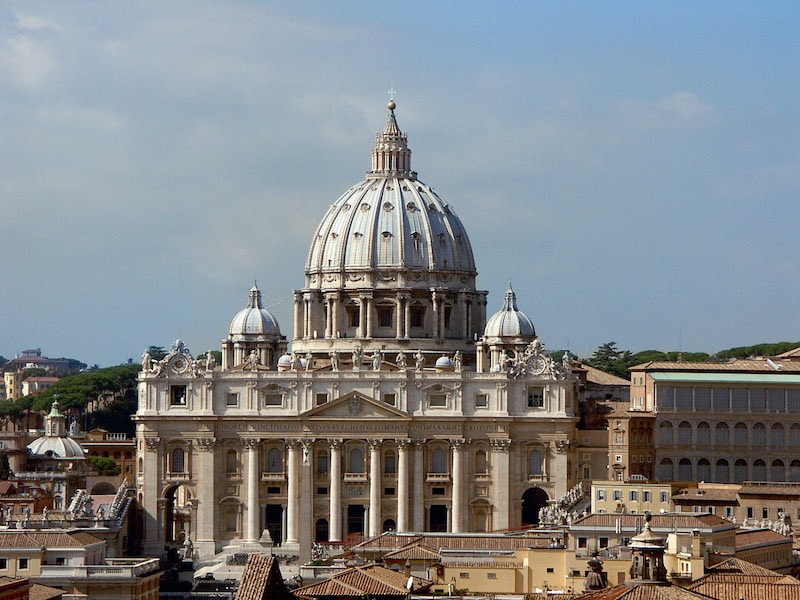 No.6: Climb St Peters Dome
Tour majestic St. Peter's Basilica and see the city from the summit of Michelangelo's magnificent Dome.
Climbing the dome requires effort and a level of energy teens possess!
NB: Shoulders and knees must be covered as part of Vatican dress code.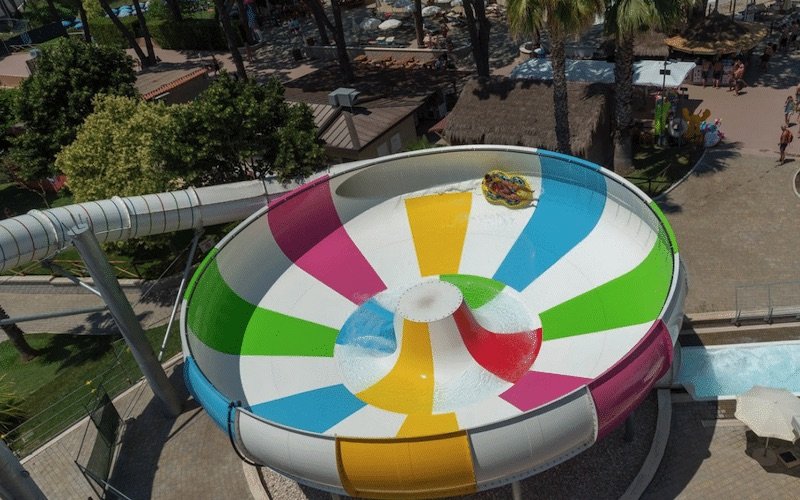 Image credit: Hydromania
No.7: Spend a day at HYDROMANIA Water Park in Rome
Ride the extreme water rides:
race friends on the toboggan slide
go down the black hole slide with a friend
ride the Big River
descend for 3 seconds down the K2 slide
spin down the dual spin bowl
freak out on the uphill wave ride
battle the wave pool
plus, play soccer and volleyball or do laps in the olympic pool
Visit at Vicolo del Casale Lumbroso, 200, 00166 Rome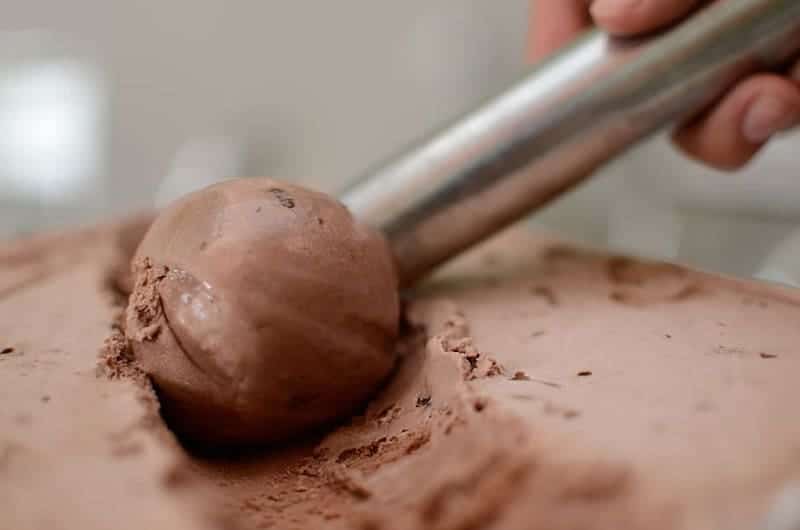 No.8: Eat Gelato at the Lindt Store Rome
THIS is special gelato in Rome. Guaranteed, no other gelati in Rome will compare afterwards.
Try:
Lindt chocolate gelato with hazelnut topping
Sacher torte gelato
Pistachio gelato
Nutella gelato
The only hard part is to pick which ice cream you want.
Plus, there's pick and mix Lindt chocolate bins.
Address: Find it near the Pantheon at Via della Maddalena, 12, 00186 Roma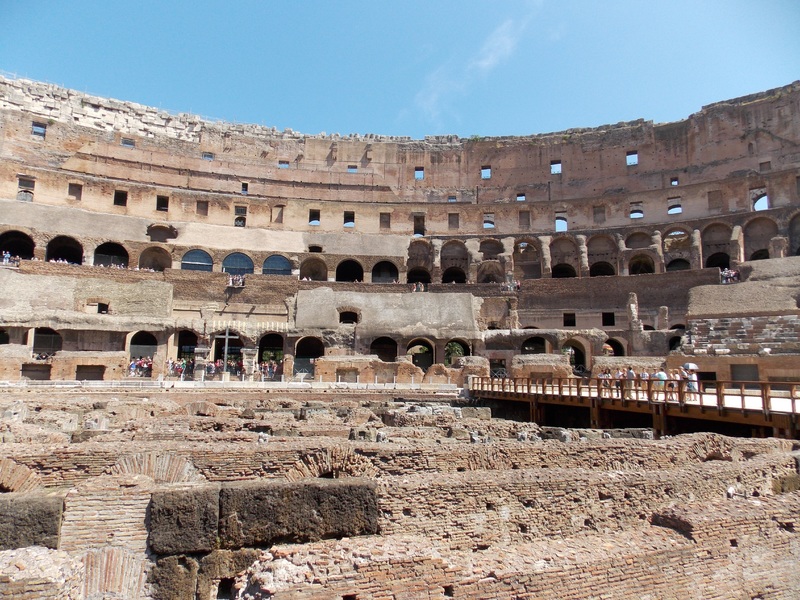 No.9: Take an underground tour of the Colosseum
Take this tour to gain exclusive access to the restricted areas underground the Colosseum.
Check out the dungeons, and the recreation of the elevator that lifted the animals into the arena.
The views from down here are incredible, and not one that many people get to enjoy.
It's one for the gram!
---
RELATED: All you need to know about visiting Colosseum with Kids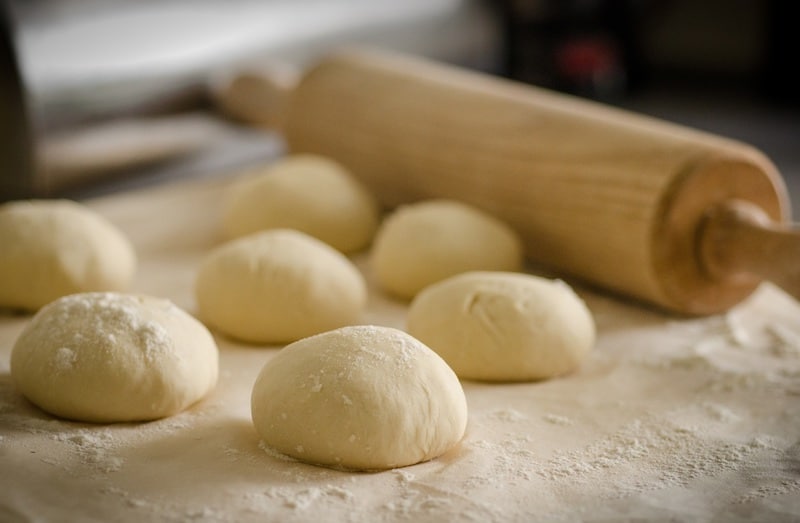 No.10 Best Italian Dishes to Try in Rome with Teenagers
You could spend a whole family vacation in Rome just searching out new Rome foods to try.
Actually, you can forget the Colosseum, the Vatican, and the Trevi Fountain.
Eating all the Italian food in Rome with teenagers is just as good a reason to visit this archeological wonder of a city.
Good Cheap Pizza in Rome
Eating the best Pizza in Rome sits at number one place.
Devouring handmade pizza in Rome should gain you an honorary citizen stamp in your passport.
Don't you agree?
Try our favourite: The Four Cheese Pizza.
Failing that, a Pizza Roma (tomato, mozzarella, capers and anchovies) is mouth watering too.
Click here to find directions to the best pizza shop in Rome.
They sell the slices by weight per 100 grams.
Mix and match your favourite pizza toppings, and rate them 1 to 10.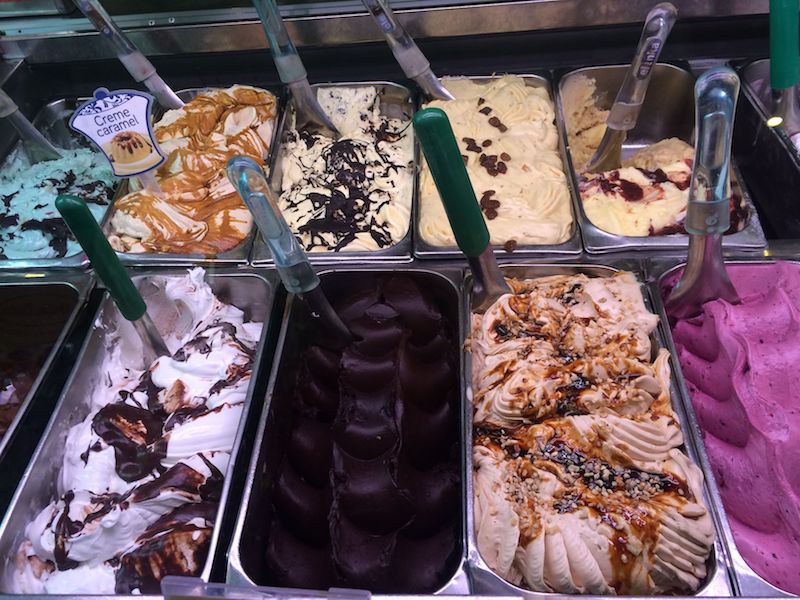 Devour a scoop or three of Italian Gelati
Gelati is a world famous Italian food, and for less than 2 Euro per scoop, it's easy to sample your own favourite flavours.
Try the Chocolate Sorbet gelato in Rome.
It's as black as mud, and the bold flavor tingles your tastebuds.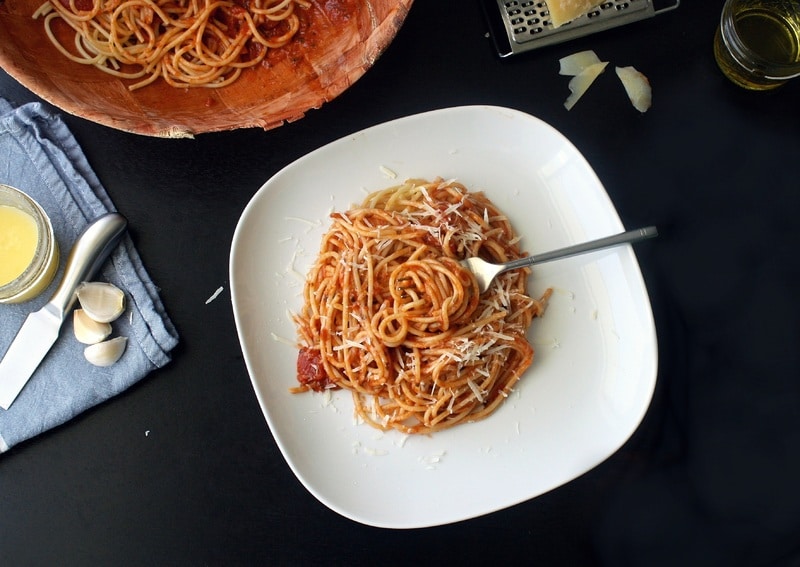 Polish off a plate of the best Spaghetti in Rome
Italy is one of the easiest countries in the world to travel with kids of all ages, especially teenagers.
Kids will eat almost everything in Rome. The food speaks their language.
Pasta (and Pizza) bars are also an affordable option for family meals on holiday, especially if you have ravenous teenagers in tow.
A meal of real Italian spaghetti is unforgettable.
Plus, the servings are super generous in Rome.
Hot tip: Two younger kids can easily share a meal, saving precious pennies for entry fees and more gelati!
PS: If you have little kids travelling in Rome with you, they'll love the little star-shaped pasta called Stelline.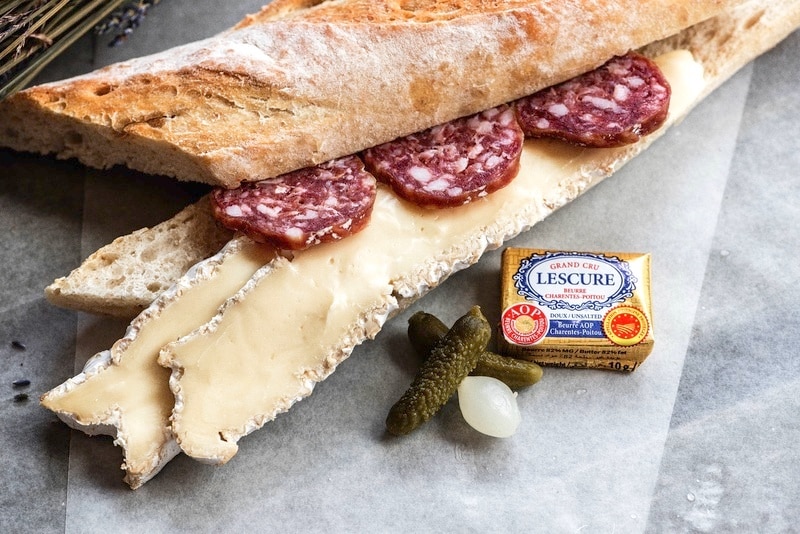 Find The Best Italian Cheese in Rome
The list of cheeses available in Rome is mind boggling.
Search for:
Burrata soft creamy cheese
Mozzarella di bufala (made from Water Buffalo milk)
Parmigiano, Italy's most popular cheese
freshly made Ricotta
Pecorino cheese (a hard cheese made with sheep's milk)
Be sure to step out of your comfort zone and eat stuff you wouldn't normally find.
A combination lunch of fresh cheese and crusty bread is proof there's a God.
Chomp on Fresh Bread
Take your pick at any Italian bakery.
Try one of each:
Focaccia
Crostini
Ciabata
Ciriola
Pane Rustico, or
Rosetta.
Or make DIY Bruschetta back in your hotel room or apartment kitchen by toasting bread slices and covering it with a combo of garlic, tomatoes, olive oil, salt and pepper.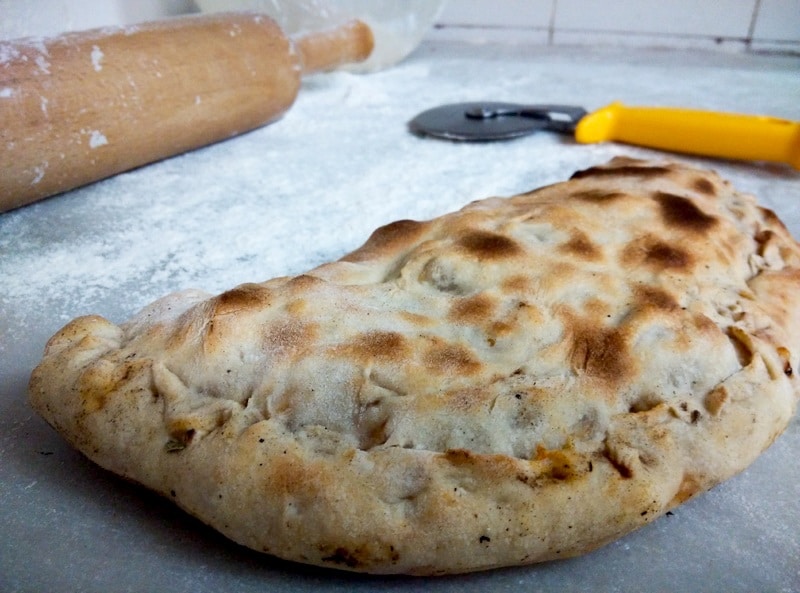 Demolish a Calzone
This is a mound of folded over dough stuffed with ricotta, tomato, mozzarella, ham or salami, and parmesan cheese.
Need we say more?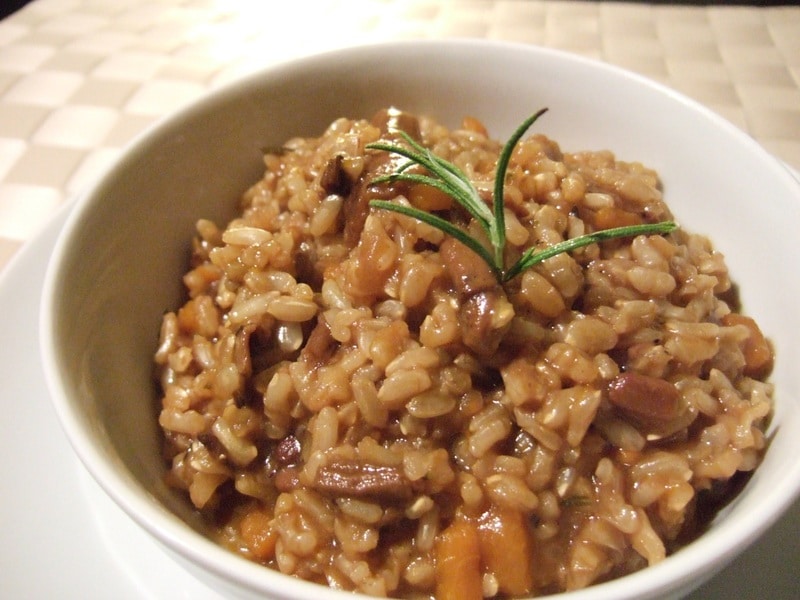 Risotto Rice
There's tonnes of risotto flavours and combinations in Rome.
Take your pick, and do remember the grated parmesan!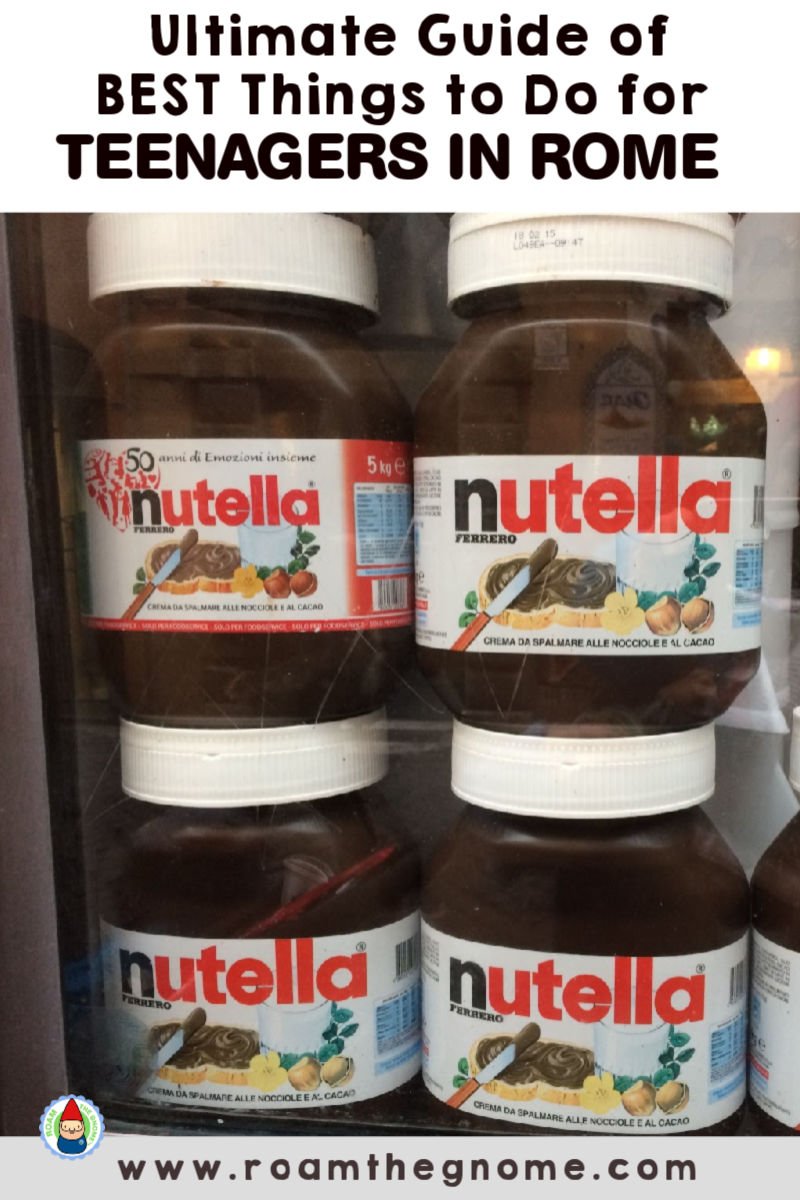 Feast on Nutella EVERYTHING.
Nutella is an authentic Italian food in Rome too.
In our eyes, Nutella might even be THE National Dish of Italy?
It's definitely an ingredient in many Italian snacks.
Nutella, the brand of sweetened hazelnut cocoa spread, was first made by the Italian company, Ferrero, back in 1964 and a giant jar of the stuff brings a sparkle to every kid's eyes.
In Rome, you can buy:
Nutella gelati
Nutella calzone
Nutella pizza
Nutella tiramisu
Nutella cannolo (cannoli)
Nutella tarts, and
Nutella croissants!


Snack on a Warm Crepe.
Filled with nutella of course.
The perfect mid-afternoon snack for hungry kids.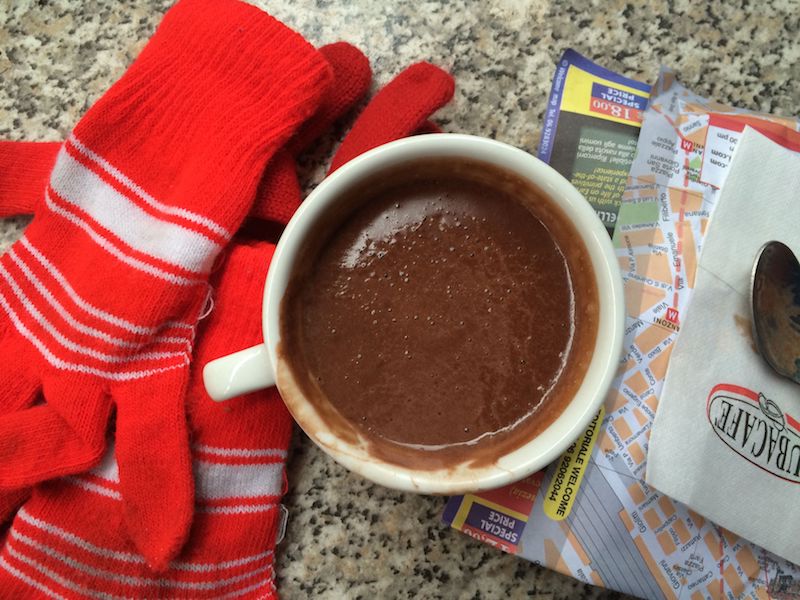 Consume Italian Hot Chocolate at least once a day
Once is not enough when it comes to Italian Hot chocolate.
If there's one Italian food or drink I'd love to add to my 'Last Supper', it is this.
Eat it.
With a spoon.
Don't even bother trying to drink it.

Seriously, are these not THE Top 10 Italian Dishes to eat in Rome with teenagers?
If indulging in all these Italian foods in Rome can't bring a smile to their face, nothing will.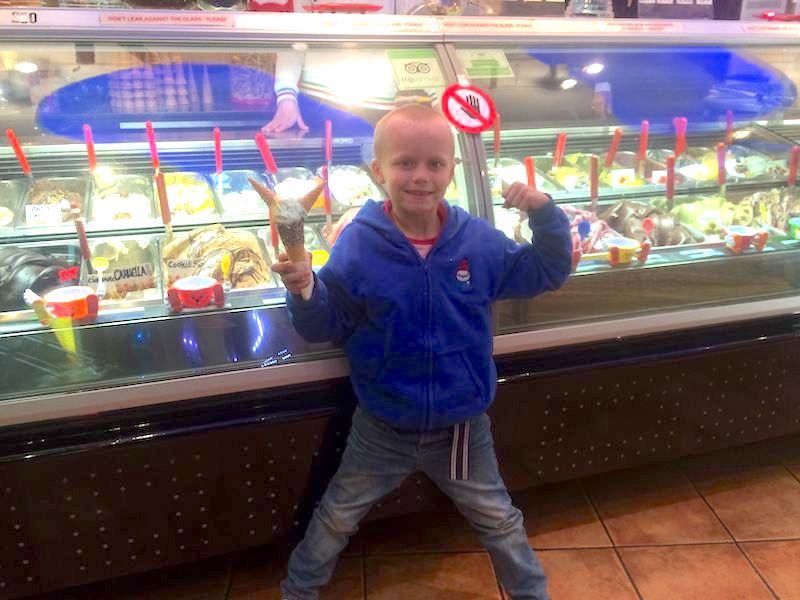 "The trouble with eating Italian food
is that two or three days later you're hungry again".
George Miller
Italian Food Culture in Rome Italy with Teenagers
These foods to try in Rome are just a tiny sample of a much bigger list of foods to eat in Rome.
It really is possible to eat yourself silly in Rome!
Note: These top 10 italian dishes may add a few happy kilos to your frame but we believe those kilos are worth every bite!
Hot tip: Walk everywhere in Rome and you can eat what you like, when you like, including multiple scoops of gelato each day.
It's a fact!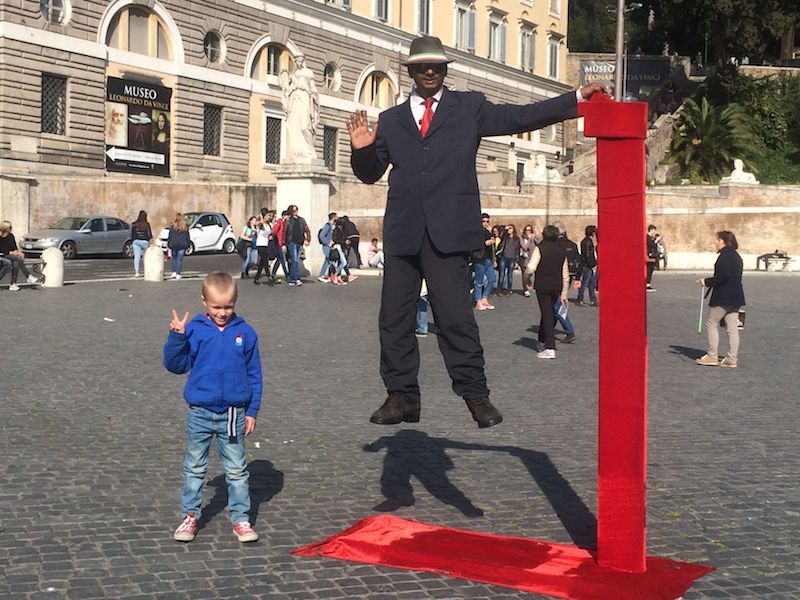 Looking for MORE SUPER DOOPER FUN places to visit in Rome?
Correct at time of publication on Roam the Gnome. Please check with venue for updates. We apologise in advance if there have been any changes we are unaware of. All prices in EURO, unless otherwise stated
Click the links in blue below for more Rome activities.