INSIDE: Everything you need to know about buying edible rose petals
Can you eat real rose petals?
Are rose petals edible for humans?
Are ALL rose petals edible?
Or, where to find edible rose petals Australia wide?
If you are asking these questions, you are in the right place.
Plus, we'll tell you WHERE to buy edible rose petals to use in your cooking and recipes.
Take a look below for details.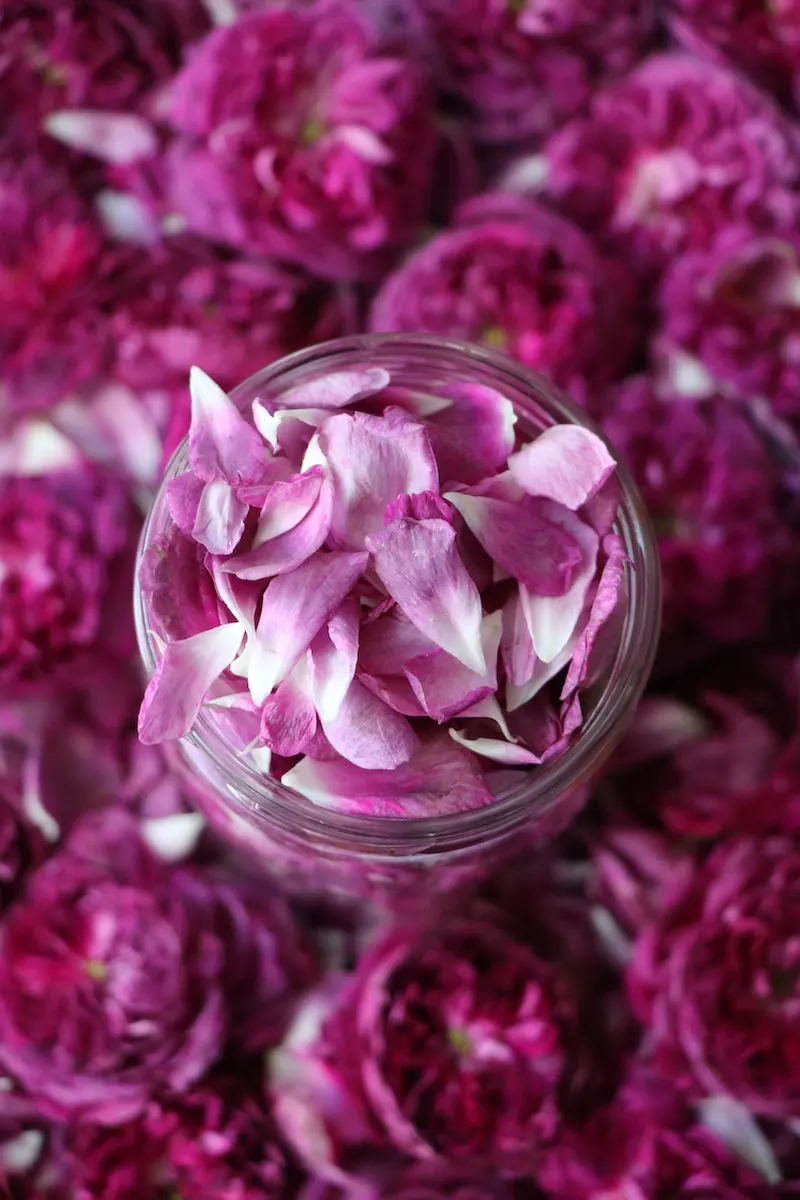 Image credit: Σελήνη via Unsplash
What kind of rose petals are edible?
Disclosure: This article contains affiliate links. If you make a purchase after clicking on one of these links, we may receive a small commission at NO extra cost to you. All content and media on Roam the Gnome is created and published online for informational purposes only. It is not intended to be a substitute for professional medical advice, and should not be relied on as health or personal advice.
When we aren't travelling, we like to make stuff to eat.
If you are a regular reader, you'll know we love COLOUR and QUIRKY stuff.
That's why we love edible rose flowers (and chocolate fountains!)
They are a quick and easy way to add a dose of pretty to food and drinks, and who wouldn't love that?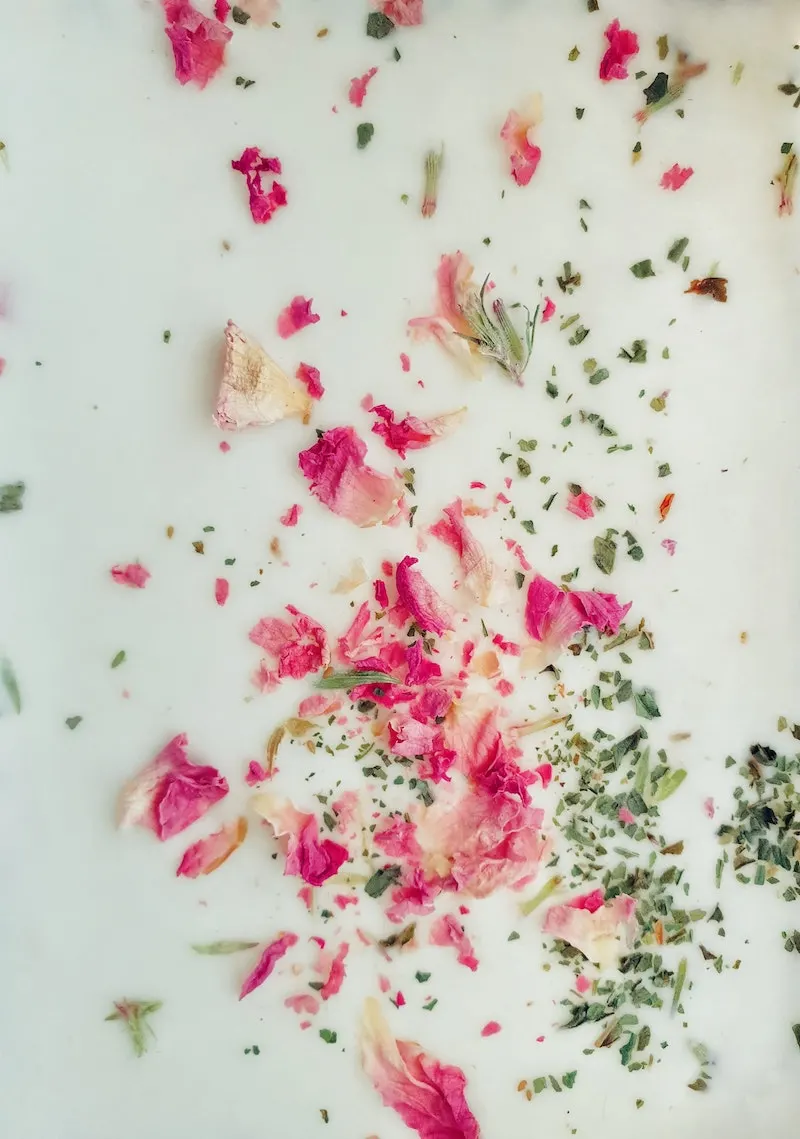 Image credit: Hasan Almasi via Unsplash
Which rose petals are edible?
All varieties of rose petals from rose species are edible but it's best to stick with these common plants:
Rosa alba L. (alt: Rosa × alba, the white rose of York)
Rosa centifolia L. (alt: Rosa × centifolia; Provence rose, or cabbage rose)
Rosa damascena Mill. (alt: Rosa × damascena; or Damask rose)
Rosa gallica L (alt: Rosa gallica, the Gallic rose, French rose, Apothecary rose)
Rosa rugosa alba (alt: The white beach rose)
And varieties of these species.
Did you know there are over 300 species of roses to choose from!
As with any new food you are trying for the first time, be aware of potential allergic reactions.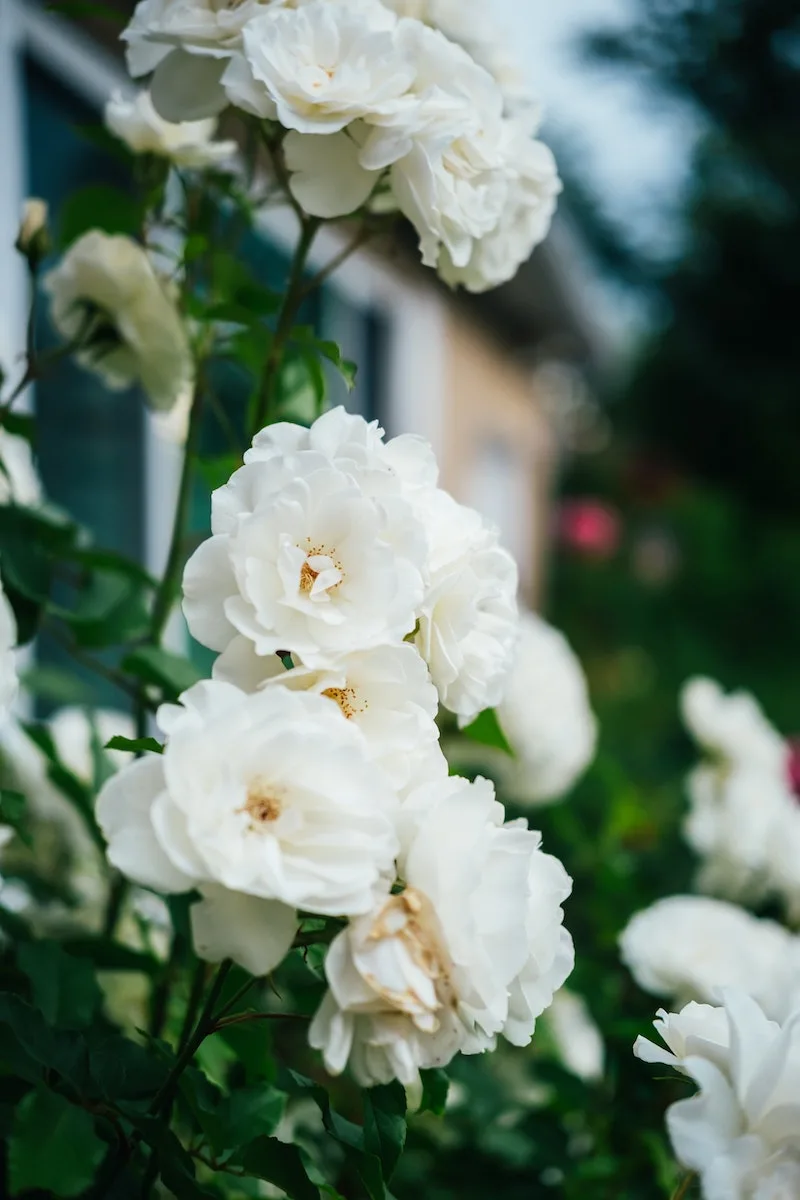 Image credit: Tyler Davis on Unsplash
Is it safe to eat rose petals?
Roses are from the Rosacaea family so if you have allergies or intolerances to any of these foods, be mindful as usual when trying new things:
almond (Prunus dulcis)
apricot (Prunus armeniaca)
blackthorn (Prunus spinosa)
cherry (various Prunus species)
cherry laurel (Prunus caroliniana and P. laurocerasus)
chokecherry (Prunus virginiana)
nectarine (Prunus persica)
peach (Prunus persica)
Are there poisonous roses?
Not when they grow as they are intended to, in nature, and without human intervention or the chemical cocktail used when growing roses commercially for florists or markets for display, weddings, and aesthetics.
The essential thing if you want to decorate your food and drinks with rose petals is to only buy rose petals that have NOT been sprayed with any kind of chemical fertiliser or bug spray.
So DON'T go eating fresh rose petals:
from rose bushes in someone's garden (unless you know them and have asked them)
in the local park or nursery, or
from commercial bunches of roses you bought in a shop, supermarket or florist.
How long do edible petals last?
Only a couple of days. Use them up quickly.
Store them in the fridge.
How to dry edible rose petals?
Put them on a tray lined with a sheet of baking paper.
In the oven, on the lowest temperature, for an hour.
Image credit: Valeriia Miller via Pexels
What parts of a rose can you eat?
You can eat rose petals, but you can also eat:
the edible rose leaves in a tea
the rose buds (unopened flowers) and
the rose hips.
If you have access to pesticide-free planted roses, you pick the petals as you need, and you don't even need to cut the flowers.
Our tip is to grow your own roses so you know where the organic edible rose petals have come from, but of course this is not always possible.
Which is why we've listed the best places to buy edible rose flowers in Australia below.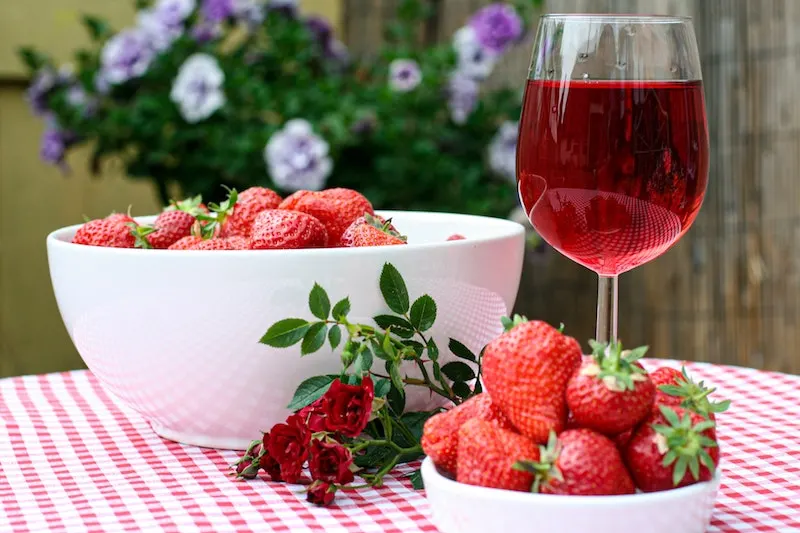 Image credit: Richard Loader via Unsplash
What do rose petals taste like?
Can you eat rose petals?
Yes!
There's not a lot of flavour in a rose petal, but they ARE good for you.
Sweet smelling roses are your best bet, just like sweet smelling strawberries are always the ones full of flavour.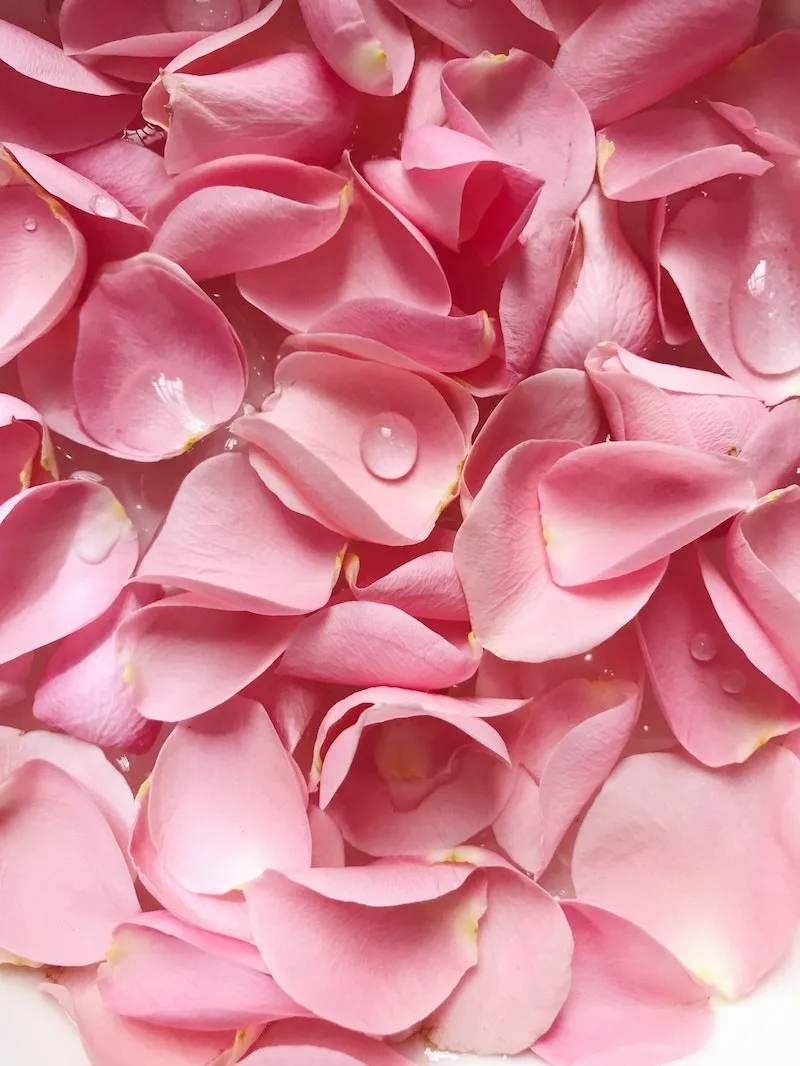 Image credit: Nubia Navarro (nubikini) via Pexels
THE INSIDE SCOOP: Where to buy edible rose petals for cakes, drinks & more!
Correct at time of publication on Roam the Gnome. Please check with venue for updates. We apologise in advance if there have been any changes we are unaware of. All prices in AUD dollars, unless otherwise stated.
Looking for edible rose petals for sale?
Fresh edible rose petals for cake decorating can be bought in these places.

Where to buy FRESH edible rose petals
No.1: Simply Rose Petals
These guys are proud to be Australia's first commercial rose petal farm and they stock a world-first range of edible rose petals and dried edible flowers.
You can buy edible rose petals in these colours:
red rose petals
pink rose petals
yellow rose petals
orange rose petals
(There's your answer to 'are red rose petals edible, and are yellow rose petals okay to eat')
You can also purchase a HUGE variety of freeze dried edible rose petals in ALL the colours.
purple or plum
pale pink or bright pink
mauve or raspberry
ivory or cream
coral or mango
yellow or orange
You can also buy a rainbow selection!
These freeze dried rose petals look exactly the same as a fresh rose petal, not all dried up like the ones you often see packaged in the shops, so they are the best edible rose petals for cake decorating.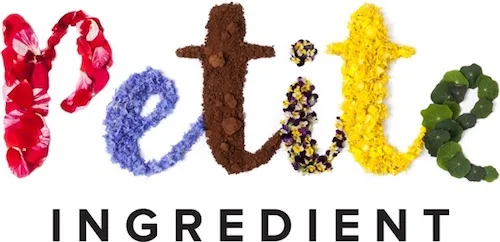 No.2: Petite Ingredient
Buy ALL kinds of fresh edible flowers from Petite Ingredient including:
They also sell all the dried edible flowers and dried edible miniature flowers too.
You can also buy dried edible rose buds from the Yarra Valley from Petite Ingredient.
Perfect for sprinkling over like confetti on a naked cake.
No.3: Harris Farm Markets
Harris Farm markets are worth a look as they stock a range of assorted edible flowers including roses in a ready to buy pack.
While their packs will contain other flowers than roses, it's a good back up if you can't find fresh edible roses or other fresh edible flowers in a hurry.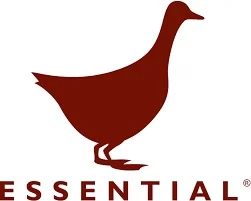 Where can you buy Freeze Dried Rose Petals edible style?
No.1: The Essential Ingredient
The Essential Ingredient has stores in:
Albury
Canberra
Newcastle
Orange
Prahran
South Melbourne
Surry Hills
Or you can purchase direct online
They also stock crystallised rose petals (Candied French rose petals). These sugary crunchy treats are a gorgeous topping on cakes, and in your cookies and desserts too.
No.2: The Source Bulk Foods
You can buy dried organic rose petals from the Source.
What can I do with dried rose petals?
Use them in:
hot or cold beverages like tea or smoothies
ice-cream or custard
desserts and cakes such as Persian Love Cake (oh my!)
raw or vegan puddings
baked goods
preserves and jams
handmade chocolates, and confectionery.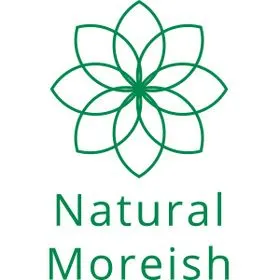 No.3: Natural Moreish
This Australian bulk food supplier has been in business for over 38 years, so they are a trusted supplier.
Still wondering, what can I make using fresh or dried rose petals?
Buy their Damask edible rose petals and use them to make:
rose infused beverages or in rose petal icecubes
rose simple syrup
rose sugar
rose butter
rosewater for sponge cakes, custards and baked goods
tasty yoghurt
Their rose petals are from Damascus and have no chemicals or preservatives on them.
The team at Natural Moreish also suggest using these dried rose petals in:
potpourri mixes
herbal sachets
home-made soaps
body sprays
floral baths, and
skincare products!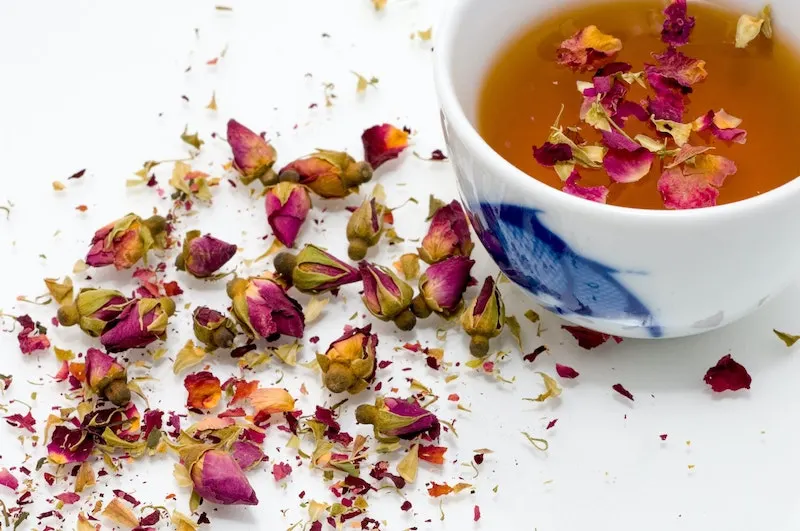 Photo by Marco Secchi on Unsplash
FAQ: What can you do with edible rose petals?
No.1: Make a rose tea
Rose tea has been used for centuries to help with menstruation pain, but it is also said to be an antioxidant that can be of help in keeping good general health and neutralising free radicals.
Simply boil up 1.5 to 2 cups of freshly picked and washed rose petals or a tablespoon of dried rose petals for tea into a cup, add boiling water, and allow to steep for 5 minutes.
Then drink up!
FAQ: Can you use any rose petals for tea?
You can. All roses have edible petals.
Try a few different varieties to see which one you prefer.
No.2: Make rose petal iced tea
Hot tip. You can also make Rose Petal Iced tea.
Check out this recipe for starters.
No.3: Use dried rose petals as a garnish on cakes, sweets, desserts, and treats
Decorate cupcakes, individual cupcakes, chocolates, fudges and toffees.
You can also sprinkle a few over your coffee foam (froth!) or add rose petals in food recipes, both sweet and savory.
No.4: Edible rose petals for cocktails
Try this rose cardamon cocktail.
It's not just for special events!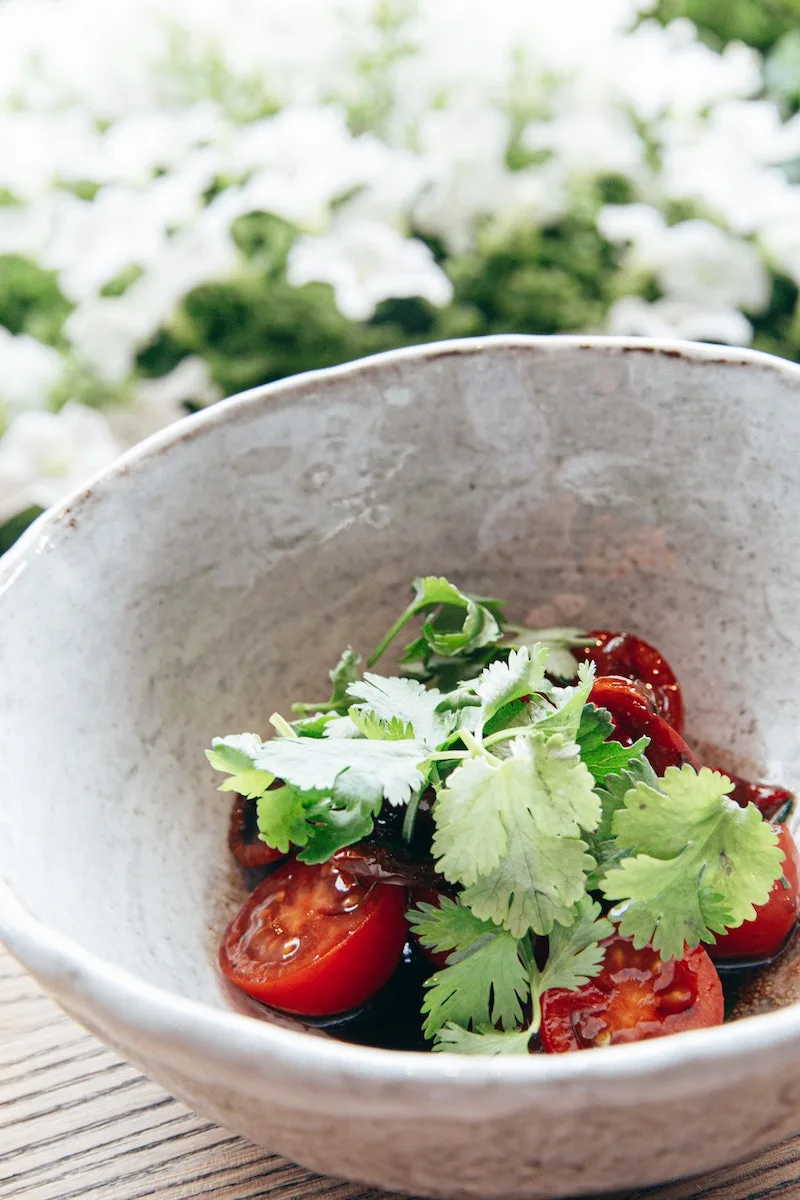 Image credit: Ponyo Sakana via Pexels
No.5: Add rose petals to a salad
Toss them into your freshly made salads too.
No.6: Decorate your cheese boards, charcuterie boards and chocolate charcuterie boards
Because rose petals make the world go round!
(Check out our charcuterie board tips here)
No.7: Make rose petal vinegar
Not only is it useful, it's pretty in pink too!
Find a good recipe here.
No.8: Make a rose petal Tzatziki dip
Throw in a small handful of your edible rose petal mix with cucumber and yoghurt to make a delicious tzatziki dip.
No.9: Make Rose petal water
Rose petal water is not just good for helping you to stay hydrated.
It's a natural mouthwash, keeping those bacteria in check.
You can also use it topically too to help treat skin conditions such as acne, pimples and rosacea.
It's useful to help hydrate and moisturize skin, as well as balance the PH levels of the skin.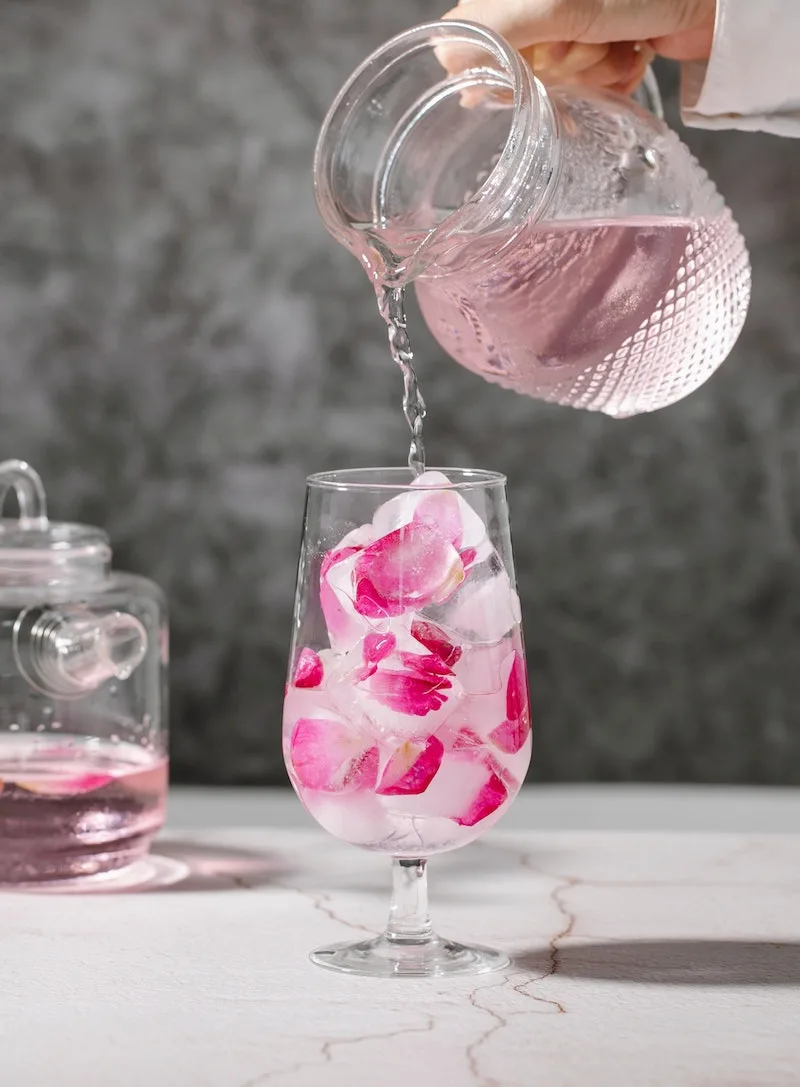 Image credit: Charlotte May via Pexels
How to use dried rose petals
Make Rose Petal ice cubes – simply drop them in before freezing
Add edible rose petals to a smoothie
Decorate homemade chocolate with rose petals, or add them into your homemade candies, toffee, and lolly pops.
Make a perfumed syrup
Add to your tagine dishes or pilaf
Add them to traditional Persian sauces recipes
Sprinkle them on ice cream, or on your acai and berry smoothie bowl!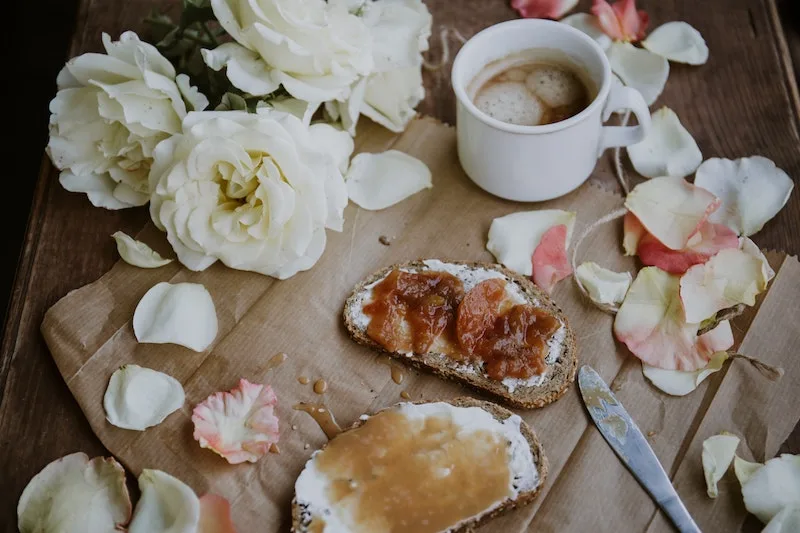 Image credit: Alisa Anton via Unsplash
Best edible rose petal recipes
Wondering how to make rose petals edible?
Try these delicious recipes:
No.1: Sugared roses
Check out Tori's old fashioned sugared roses recipe here
(She also shows you how to make Rose Sugar too)
No.2: Rose petal halwa
If you love pink food as much as we do, you'll adore this Rose Halwa recipe.
It tastes as good as it looks!
No.3: Candied rose petals
Try this recipe by Leite's Culinaria.
They are not only good as edible decorations.
They make a nice after dinner treat when you are craving something sweet.
No.4: Rose petal honey
Rose petal honey is quick and simple to make.
Simply wash and dry a handful of rose petals and add to the honey pot.
Leave to steep in the cool for up to a week.
You can add more rose petals after a few days if you like for a stronger flavour.
Perfect on toast!
No.5: Rose cardamon shortbread
The prettiest cookie around can be found here.
No.6: Wild Rose Petal Jam
This jam is perfect on toast, scones or crepes, or dolloped over ice cream!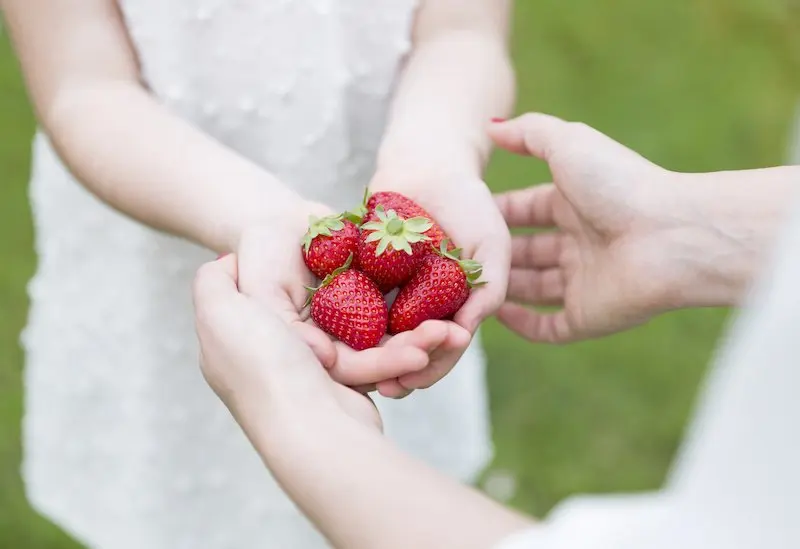 Looking for more fun food ideas?
Click the blue links below for more food recipes and tips