INSIDE: Roam the Gnome's Guide to Din Tai Fung Causeway Bay restaurant in Hong Kong.
Our friend Tania is a HK expat of 14 years, which makes her almost a local!
Tania is a foodie from way back, and knows where to find amazing meals all over Hong Kong town.
She took us to one of her top favourites, an absolute MUST for anyone visiting Hong Kong from overseas.
She's convinced, along with many other expats, that this is the best dumpling restaurant Hong Kong has to offer.
It's not just any dumpling restaurant.
It's a Michelin one-starred establishment, where kids can watch through the window to see the dumplings being made by hand.
Take a look!
Disclosure: This article contains affiliate links. If you make a purchase after clicking on one of these links, we may receive a small commission at NO extra cost to you.
Ultimate Guide to Din Tai Fung Causeway Bay
Correct at time of publication on Roam the Gnome. Please check with venue for updates. We apologise in advance if there have been any changes we are unaware of. All prices in US dollars, unless otherwise stated
Taking a toddler to any kind of restaurant establishment makes me nervous, and as a traveling family, we tend to stick to places where we can bail out if we need to.
(Read: Where we can grab our leftovers quickly, mid-tantrum, pay at the counter, and run).
While the kids are young, we've learned to avoid establishments where cloth napkins are the norm, so I was a bit squirmish about visiting a restaurant like Ding Tai Fung Hong Kong Causeway Bay as it's a bit posh, but the kids were fabulous.
So were the staff.
Totally accommodating of the mess we (the boys!) made.
Plus, offering plastic bowls and cutlery for the little guy.
Trained staff were also ready to help out with food suggestions the kids might like.
---
READ MORE: Essential Guide to Getting around Hong Kong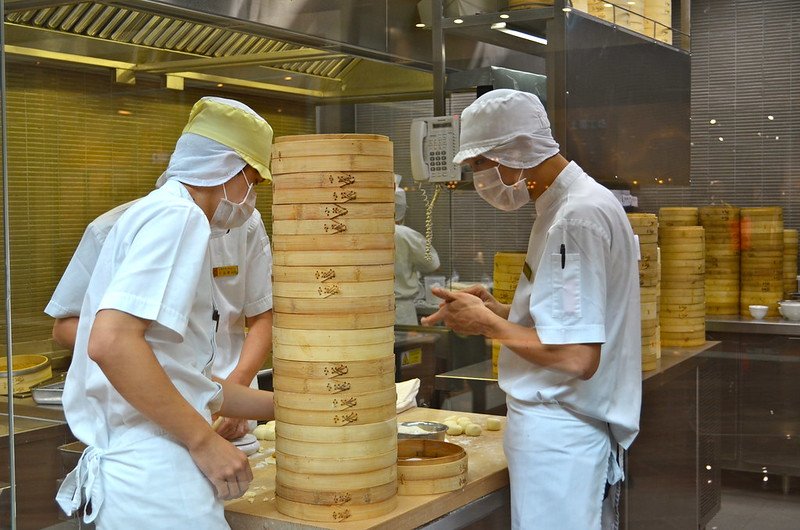 Image credit: Studio Sarah Lou via Flickr CC BY-2.0
Making Din Tai Fung dumplings
The ability to stand at the window after you'd ordered, and watch the chefs at work while you wait for dinner, was KEY to the success.
The food was so fresh and came out just minutes after we'd ordered too, so there's wasn't much lag time where the toddler might have a meltdown.
The food was interesting and flavoursome too, without being over the top.
My boys were happy to try new things, and LOVED the presentation of it in steam baskets too.
Lemonade got us over the line.
---
RELATED: Book this Hong Kong Street Food Tour (Great for families)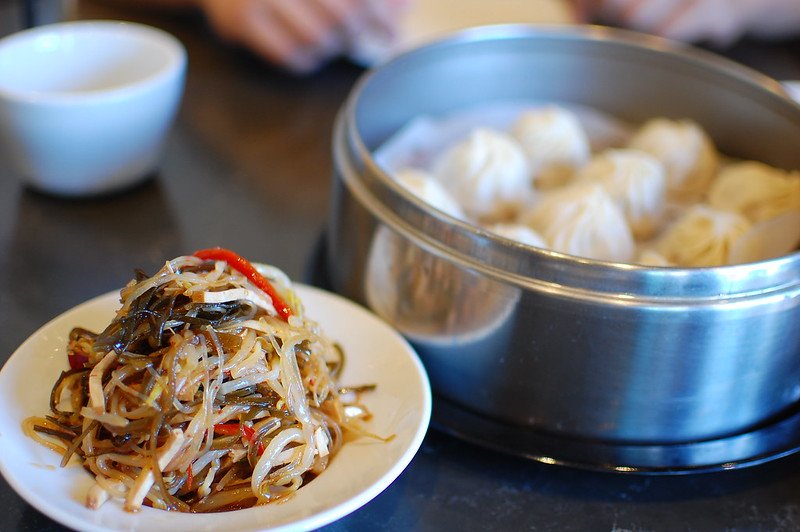 Image credit: Jen via Flickr CC BY-2.0
How to order at Din Tai Fung Michelin Star restaurant
When you arrive, you receive a number and wait for them to call you to be seated.
(We were seated within 10 minutes for an early dinnertime about 6pm.)
There's no way to book ahead (unless you want to hire the VIP room) so try to arrive a little before, or a little after, main feeding times to avoid the rush of hungry Hong Kong locals!

To order, write down the food choices you want to eat on an order slip.
The waiter or waitress then double checks this order with you, before relaying the order direct to the kitchen over her little pocket speakerphone and earpiece.

We tried a variety of:
steamed dumplings
dim-sums
springrolls, and
fried rice.
There's also noodles, cold appetizers, Chinese-styled buns, and desserts.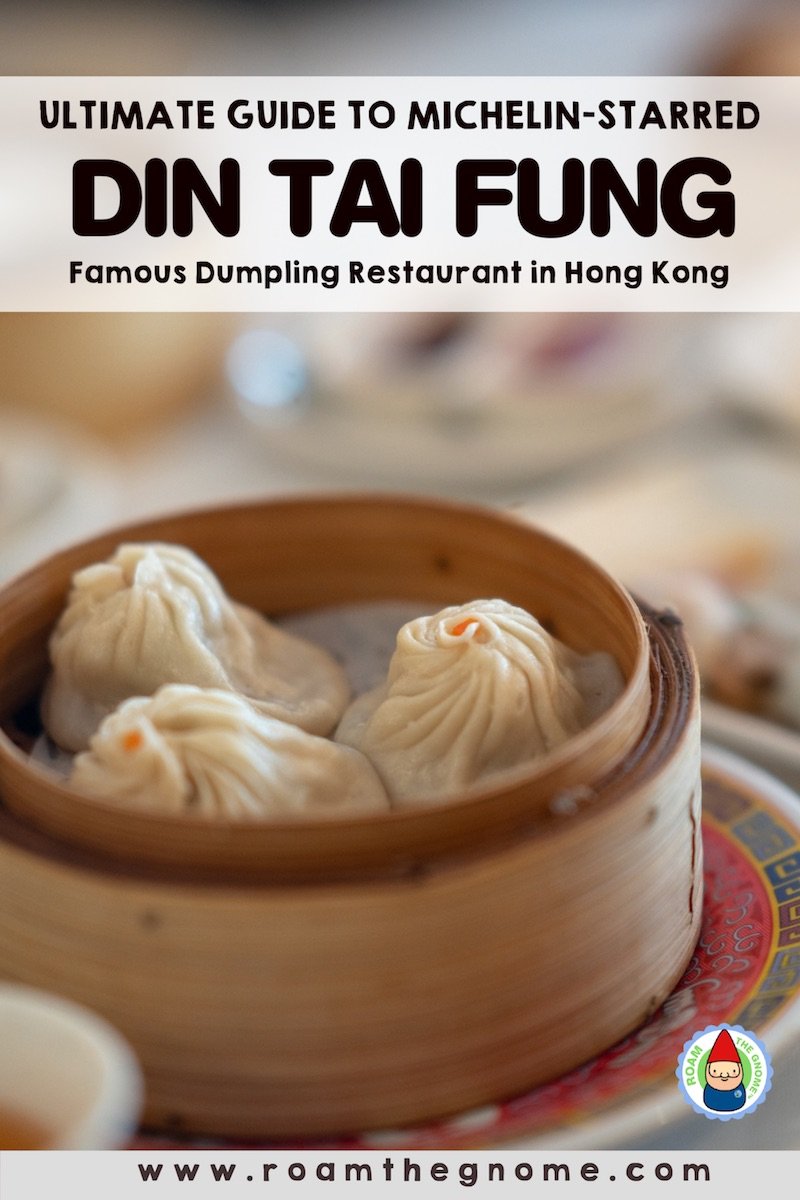 Caution: HOT FOOD at Din Tai Fung Hong Kong Causeway Bay!
Beware: the food is PIPING HOT when it arrives at your table.
Warn the kids before they bite into a dumpling or there will be tears.
Condiments are all at your table, so you can spice it up more for the adults if you want to.
I have no idea of what they were other than pork and chicken, as Tania was in charge, but everything we tasted was delicious. I don't think you could go wrong here!
All up, 6 dishes, tea, and soft drinks cost about $50 USD ($70 AUD).
We were STUFFED too and had to waddle out.
For Michelin-starred food that is out-of-this-world scrumptious, that is the definition of a bargain.
---
BOOK NOW: Kowloon Food Tour with tastings (Popular)
Image credit: Bevis Chin via Flickr CC BY-ND 2.0
The Din Tai Fung Menu at this Dumpling Bar
Try a Michelin starred dumpling feast for a bargain price at the BEST dumpling restaurant Hong Kong style!
The Causeway Bay Din Tai Fung menu is filled with local dim sum and traditional dim sum dishes.
All dumplings are shaped differently, so you can work out what is what.
Here's just a few things on the menu you can order.
(Click 'cuisine' in the menu bar to find the drop down menu with all food categories)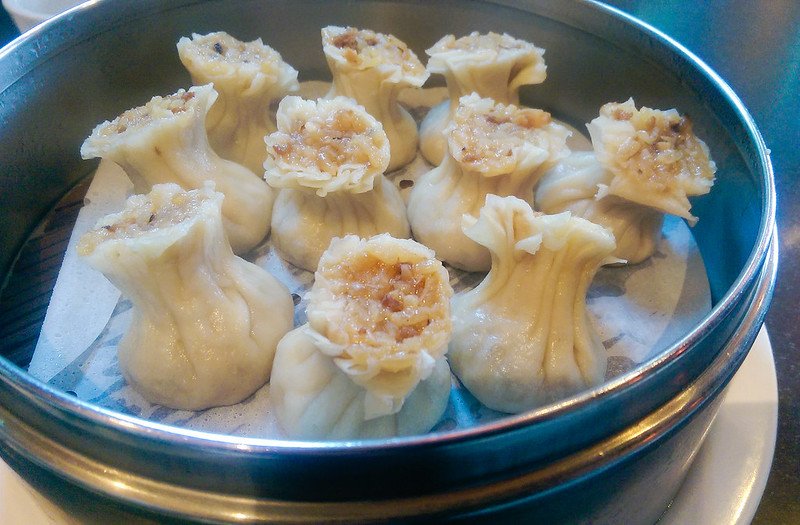 Image credit: SStrieu via Flickr CC BY-ND 2.0
Din Tai Fung Dumplings:
steamed pork dumplings
seasoned crab meat and pork dumplings
steamed chicken dumplings
steamed shrimp and pork dumplings
steamed fish dumplings
steamed vegetable and pork dumplings
steamed shrimp and prok shao-mai (the ones that look like little flowers!)
steamed vegetarian dumplings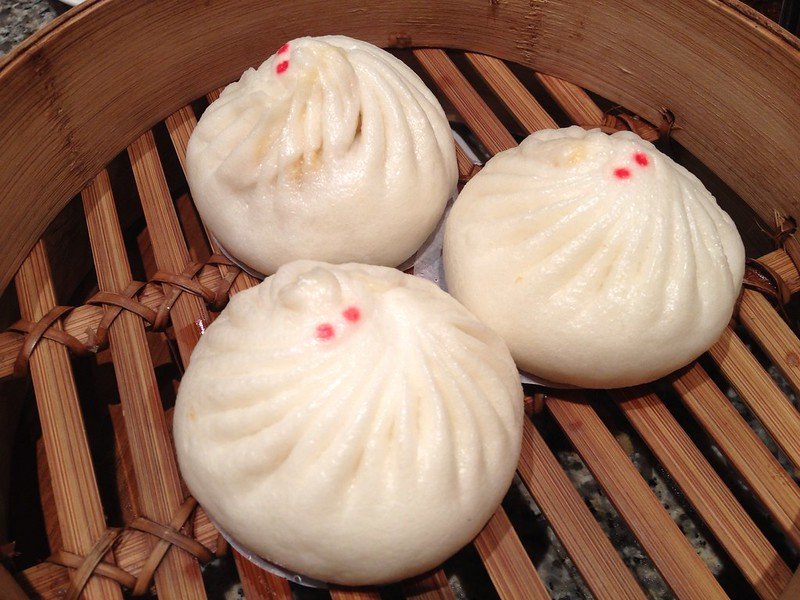 Image credit: Phuongkim1981 via Flickr CC BY-2.0
Authentic dim sum buns at Din Tai Fung
steamed pork buns
steamed vegetable and pork buns
steamed yam buns
steamed red bean buns
steamed sesame buns
steamed chilli crab and pork buns
xiao buns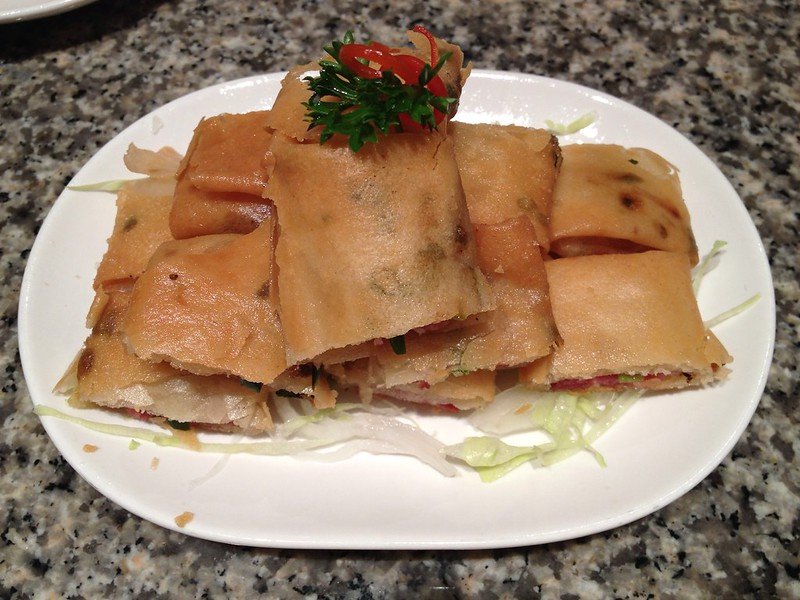 Image credit: Phuongkim1981 via Flickr CC BY-2.0
Din Tai Fung Side dishes:
deep fried special marinated pork chop
crispy golden prawn pancakes
deep fried shrimp and prok wantons
sliced duck in crispy spring onion pastry
green chillis with marinated seasoned minced meat
crunchy mini cucumber in spicy sauces
braised Sichuan sliced beef
stir fried spinach with garlic
stir fried dou miao with pork strips
stir fried dou miao with garlic
fried rice with egg
fried rice with shredded pork and eggs
fried rice with shrimps and eggs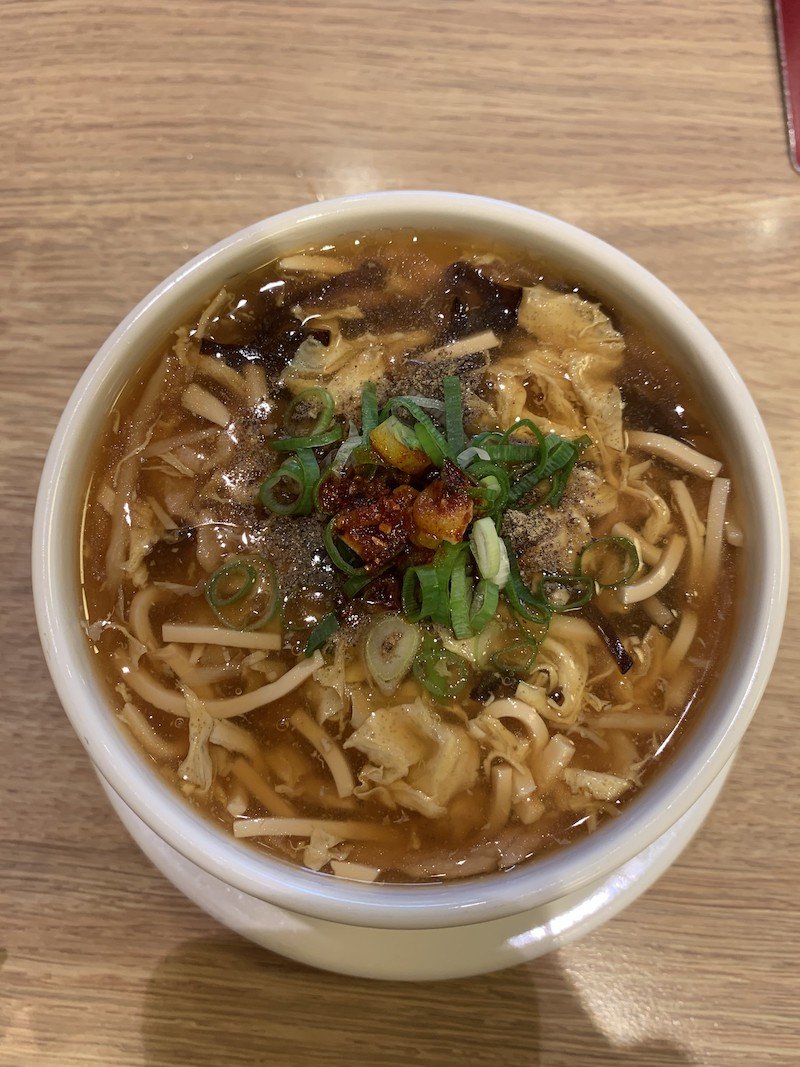 Image credit: Nakashi via Flickr CC BY-SA 2.0
Din Tai Fung Soups and Salads:
steamed pork rib soup
seasoned beef soup
hot and sour soup
special braised beef soup
shrimp and pork wontons served in superior children broth
steamed chicken soup
spinach tossed with sesame
hong kong soup
Noodle dishes at Din Tai Fung
noodle soup with fried pork chop
special braised beef noodle
noodle soup with shrimps, bamboo shoots and vegetables
vermicelli sopu with deep fried and minced meat balls
special braised beef noodle soup with beef brisket
noodle soup with vegetable and pork wontons
noodle with minced pork in bean sauces
dry noodle with pickled mustard and shredded pork
steamed pork rib soup with noodles
steamed beef soup with noodle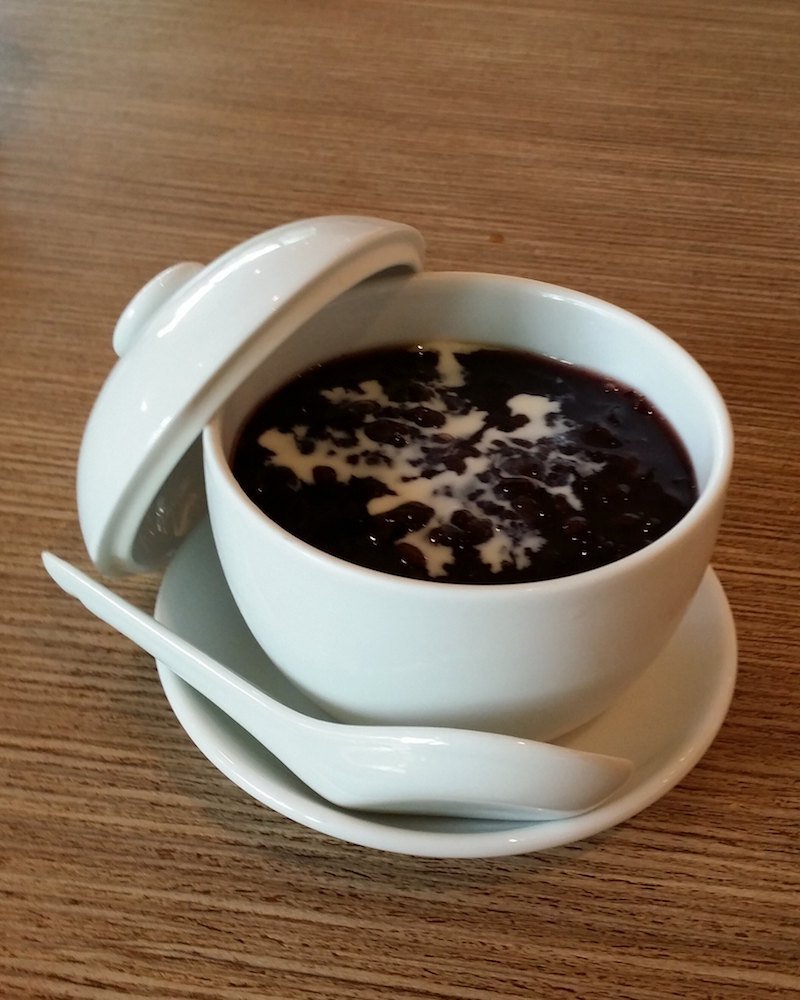 Image credit: Wunna Phyoe via Flickr CC BY-2.0
Desserts at Din Tai Fung
Take a look at the Din Tai Fung desserts pics here
steamed finely mashed red bean dumplings
steamed Chinese style layer cake
Sweet peanut dumplings
steamed taro paste dumplings
red bean rice dumpling
seasonal fruit platter
mango pudding
chilled glass jelly
Din Tai Fung Drinks
lemongrass juice
rosella juice
earl gray lemon tea
seasonal fresh fruit juice
fresh watermelon juice
sodas including coke, sprite, tiger
Din tai fung beer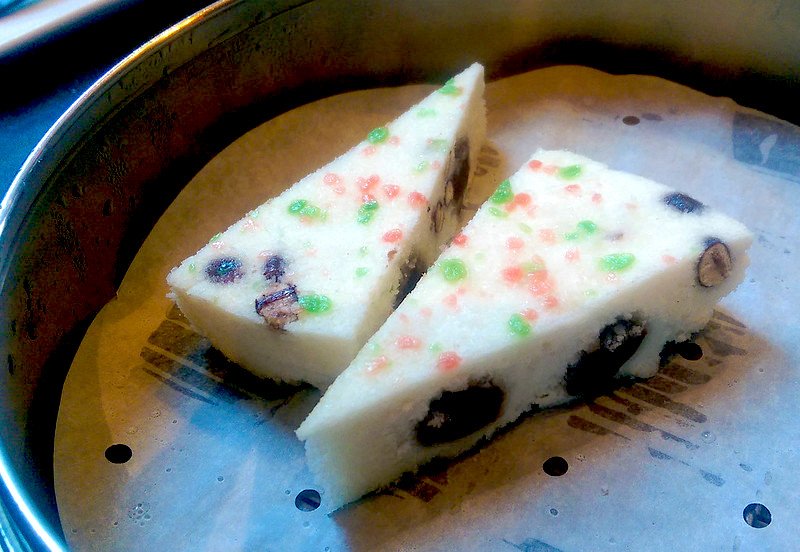 Image credit: SStrieu via Flickr CC BY-ND 2.0
Fun Facts about Din Tai Fung Restaurant in Hong Kong
Want to know why Din Tai Fung is so popular?
The founder of Din Tai Fung was a man called Bingyi Yang.
Bingyi was first in the cooking oil trade and sold from his shop, Din Tai Fung (named after a man who gave him his first job).
But when oil sales plummeted due to the invention of tinned oil, Bingyi and his wife turned half of their shop into a steamed dumpling outlet, made and sold on site.
Those who tasted the quality and extraordinary taste of Din Tai Fung's steamed dumplings told their friends and family.
Within a very short time, Din Tai Fung stopped selling oil, and became the world-renowned restaurant brand it is today.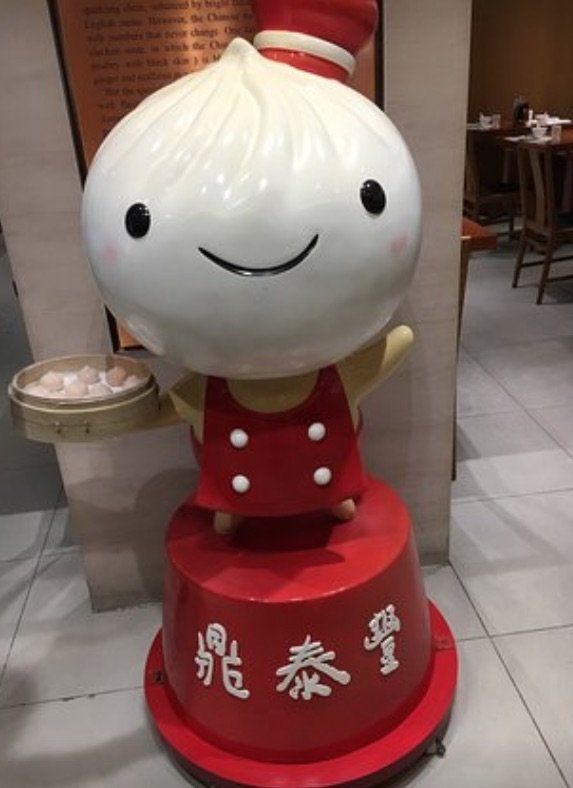 Din Tai Fung Restaurants around the world
DinTaiFung Dumpling House now has branches in:
Hong Kong
Japan
United States
South Korea
Singapore (including one at Changi airport)
China
Indonesia
Malaysia
Australia, and
Thailand.
Frequently Asked Questions – What is a Wonton vs What is a Dumpling?
What's the difference between a wonton vs dumpling vs dim sum vs pot sticker vs gyoza?
Dumpling is a broader term, meaning a dough. The dough is made from flour and water only. Most of the time the dough is wrapped around a filling, either sweet or savory, but the dough can also be empty.
Wonton dough for a bao bun, or dim sum bun must be made from a leavened dough. The ingredients include:
all-purpose flour
dried yeast
sugar
cooking oil, and
lukewarm water.
Wontons always have a filling, such as seasoned minced pork, diced shrimp or vegetable, and are often smaller than dumplings. They can be deep fried, as in deep fried nutella wontons.
According to Wikipedia, Wontons are:
"usually made from a square wrapper (a dough skin made of flour, egg, water, and salt) flat in the palm of one's hand
placing a small amount of filling in the center, and
sealing the wonton into the desired shape by compressing the wrapper's edges together with the fingers."
Dim sum is a "Chinese dish of small steamed or fried savoury dumplings containing various fillings." Dim Sum are considered to be Cantonese. Source.
Pot stickers and gyoza are country specific terms, eg gyoza dumplings are from Japan.
Pot stickers is a general Asian term for dumplings that are first fried to give a crispy outer shell, then steamed to soften them up for eating.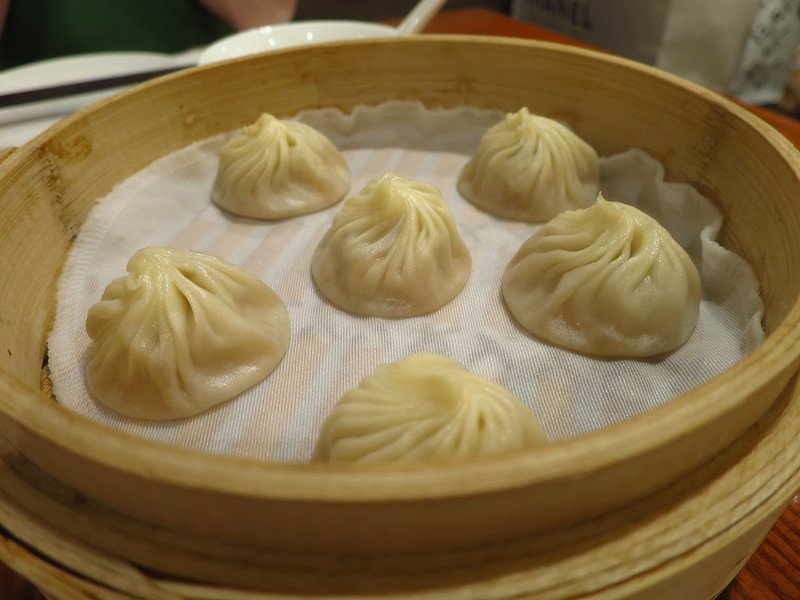 Image credit: Leon Brocard via Flickr CC BY-2.0
THE INSIDE SCOOP: Best Dumpling Restaurant Hong Kong
Din Tai Fung Causeway Bay Address: Shop G3-11, Ground floor, 68 Yee Woo Street, Causeway Bay, Hong Kong
Telephone: 852-3160 8998
Website: Click here
Din Tai Fung Causeway Bay opening hours
Monday to Sunday from 11.30am to 10pm
Din Tai Fung prices
Here's a general guideline on prices for this cuisine.
Steamed chicken dumplings start from HK$ 60 for the steamed bowl of six pieces.
Shrimp and pork wontons tossed with special sauce cost HK $66 for 6 pieces.
Cold dishes start from around HK $48 for tossed shredded pickles with pork.
There's a fixed charge of $9 HK per person for Chinese tea or water.
Hot tip: Din Tai Fung voucher
Google "Din Tai Fung Groupon Voucher" or something similar to see if there's any bargain deals happening when you visit.
Sometimes you can purchase a $100 dumpling deal for $60- that's almost half price! Beats eating at home.
Din Tai Fung Causeway Bay booking
Hong Kong Din Tai Fung restaurants operate on a first come first served basis.
Map of Causeway Bay Din Tai Fung
Next to Din Tai Fung in Hong Kong
Walk out the front entrance and on your right, you'll see there's an enchanting bookshop/toy shop called "Kiddy Wonderland Books and Craft Store".
They stock a substantial section of English titles, picture books, graphic novels, craft kits, novelties, and 'kawaii' goods too.
Take the kids!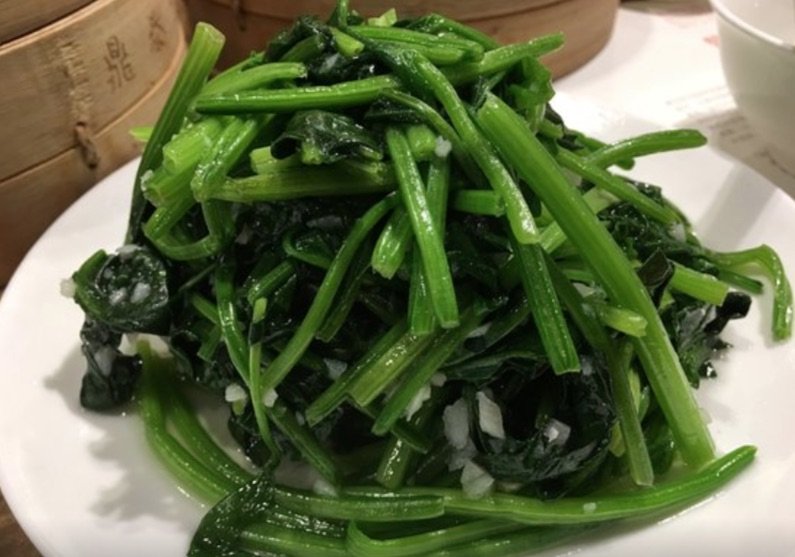 More Din Tai Fung restaurants in Hong Kong
There's another Din Tai Fung restaurant in Silvercord, in Tsim Sha Tsui, Kowloon.
Plus two more at:
Shatin Branch: Shop no. 166 on Level 1, New Town Plaza, Phase 1, Shatin. N.T
Miramar branch: Shop 407, L4, FoodLoft, Mira Place One,132 Nathan Road, Tsim Sha Tsui, Kowloon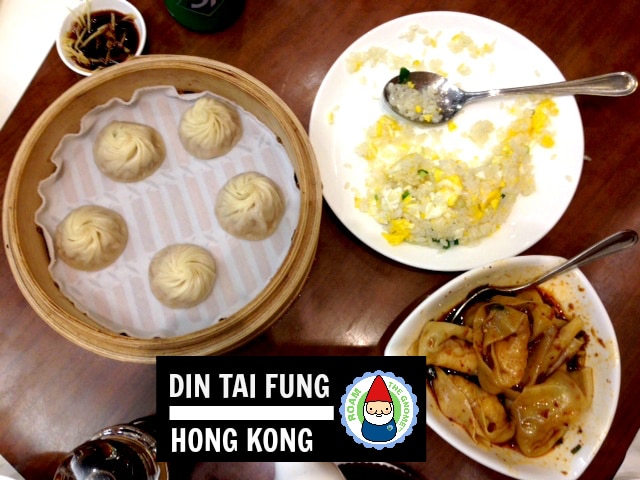 Toadstool Rating (by the kids) – Din Tai Fung Hong Kong Michelin Star
Ned rated the dumplings that squirted the juice as the 'funnest food' he'd ever tried!
Both Ned and Jack agree with Tania that this IS the best dumpling restaurant Hong Kong has for kids!
This is also the cheapest of the Michelin star restaurants Hong Kong has to offer, so if you've ever wanted to visit an affordable Michelin starred restaurant, this is your chance.
But if your kids aren't fans of Hong Kong dumplings, there's always Pizza Express!


Looking for more fun food to eat in Hong Kong?
Click the blue links below for more Hong Kong food experiences or Hong Kong restaurants to try: