INSIDE: Roam the Gnome's Guide to the Museum of Australian Democracy 's Play Up Old Parliament House exhibition for kids.
Canberra is full of fun surprises, and the Museum of Australian Democracy was right out of left field.
Who knew it was possible to make politics and history fun?
The Museum of Democracy in Canberra does a good job trying.
Especially with their PLAY UP OLD PARLIAMENT HOUSE Australia Exhibition.
Read below for details on family friendly activities!
Disclosure: This article contains affiliate links. If you make a purchase after clicking on one of these links, we may receive a small commission at NO extra cost to you.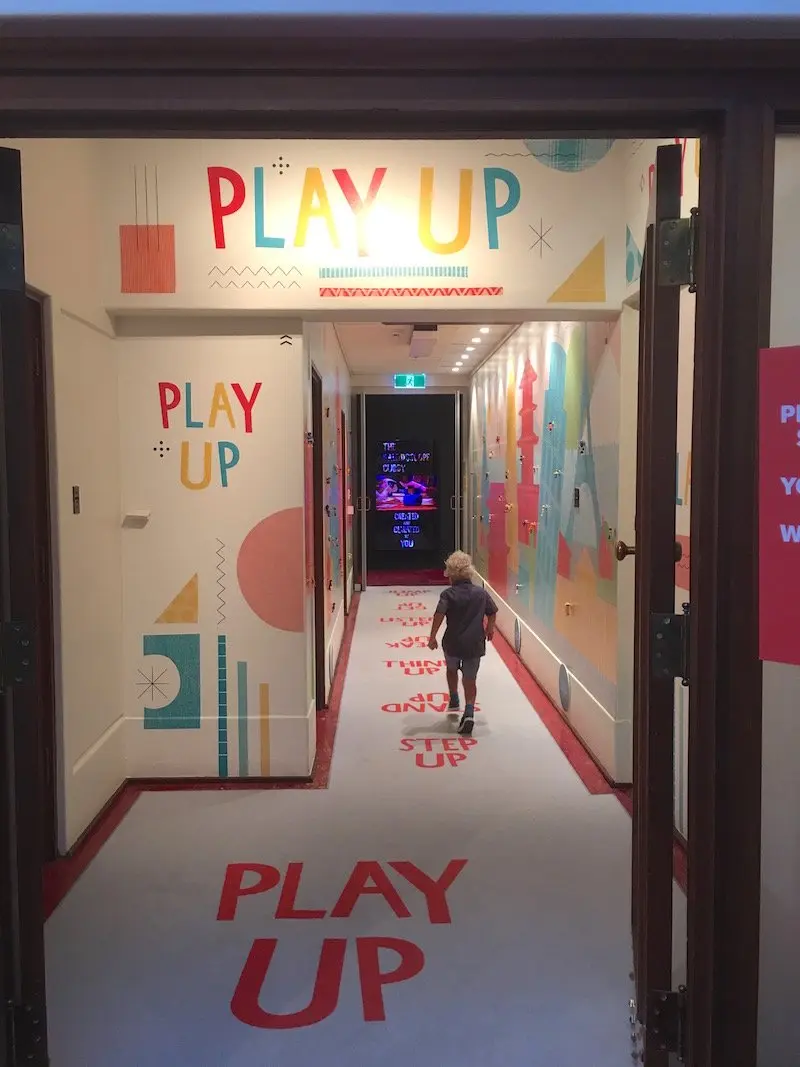 Play Up Old Parliament House exhibition at Australian Museum of Democracy
There are a few reasons the Museum of Democracy makes our list of fun things to do in Canberra.
It's more than the fact it is housed in iconic Old Parliament House, which is a pretty cool building to explore.
Or, that the Museum of Australian Democracy brings the characters and stories of Australian politics to life.
In fact there's FOUR main reasons to visit the Museum of Australian Democracy Canberra.
The first is the Australian Democracy Museum PlayUp Canberra Exhibition.
Take a look.
---
RELATED: The ULTIMATE LIST of THINGS TO DO IN CANBERRA WITH KIDS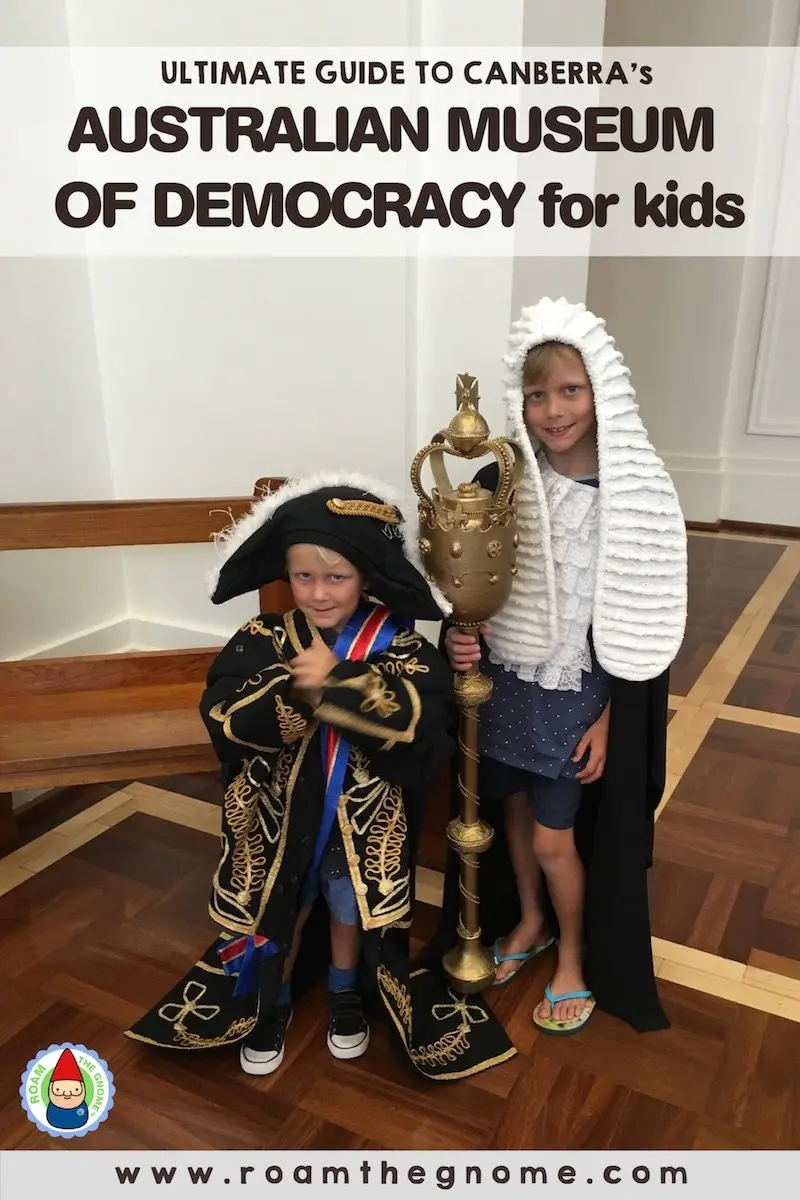 PLAY UP Canberra at Old Parliament House MOAD
PlayUP – The Right to Have an Opinion and Be Heard, is the interactive exhibition gallery dedicated to unravelling Australian democracy FOR KIDS.
Teaching Australian politics in an easily digestible, fun way is not an easy task, but the Old Parliament House PlayUp gallery is a start.
Play UP at Old Parliament House was curated for, with, and by children.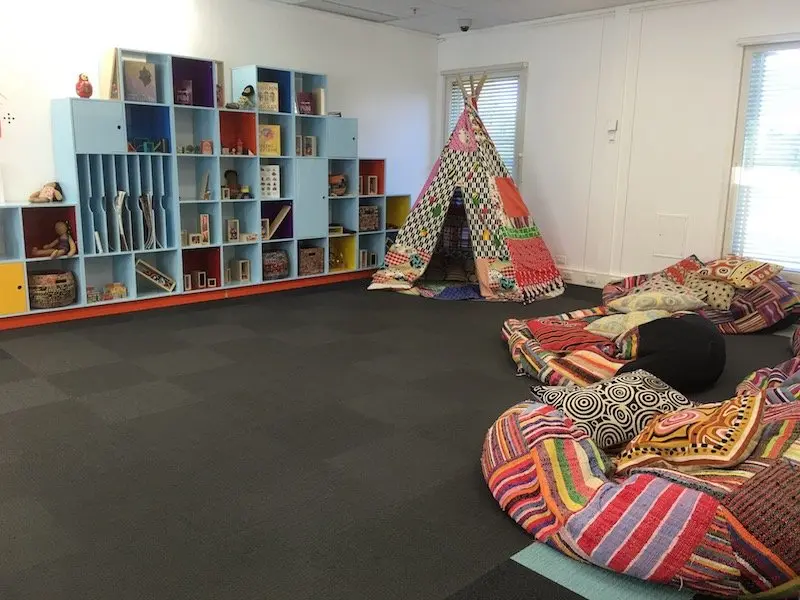 Play UP Exhibition in Canberra activities
This colourful and immersive hands-on zone invites children to:
stand up
dress up
make up
set up
think up, and
step up.
PlayUP has all-new activities to inspire and challenge young minds, including:
listening pods
a fuzzy felt wall
a role-play Kindness Café, and
craft activities.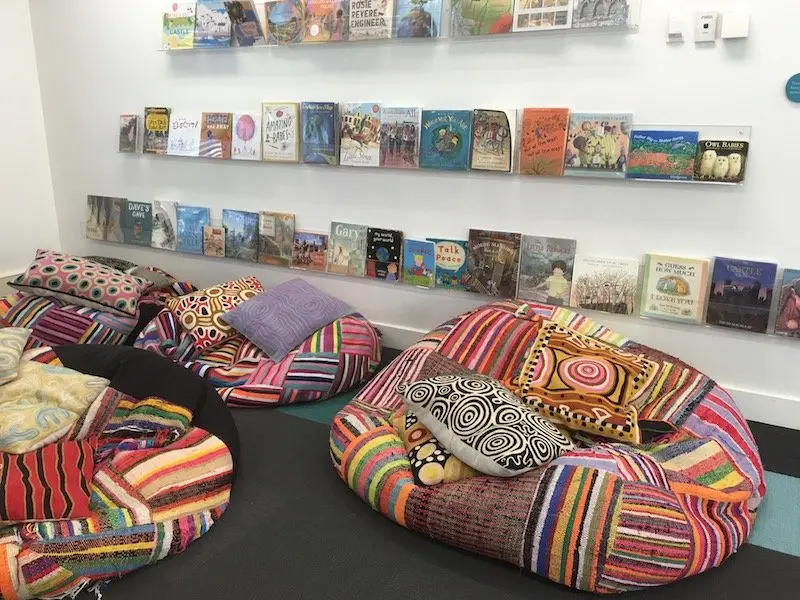 MORE Old Parliament House Play Up Activities at MOAD
Kids can:
explore the United Nations Convention on the Rights of a Child in a playful way, via immersive experiences
see the role children play in our community and learn about the rights and responsibilities of children through imagination, discovery, role play and fun
watch real-life stories of kids growing up in Australia
read books, and chill out in the teepee and beanbag zone
draw, craft and colour-in
play with blocks, toys, a doll's house and more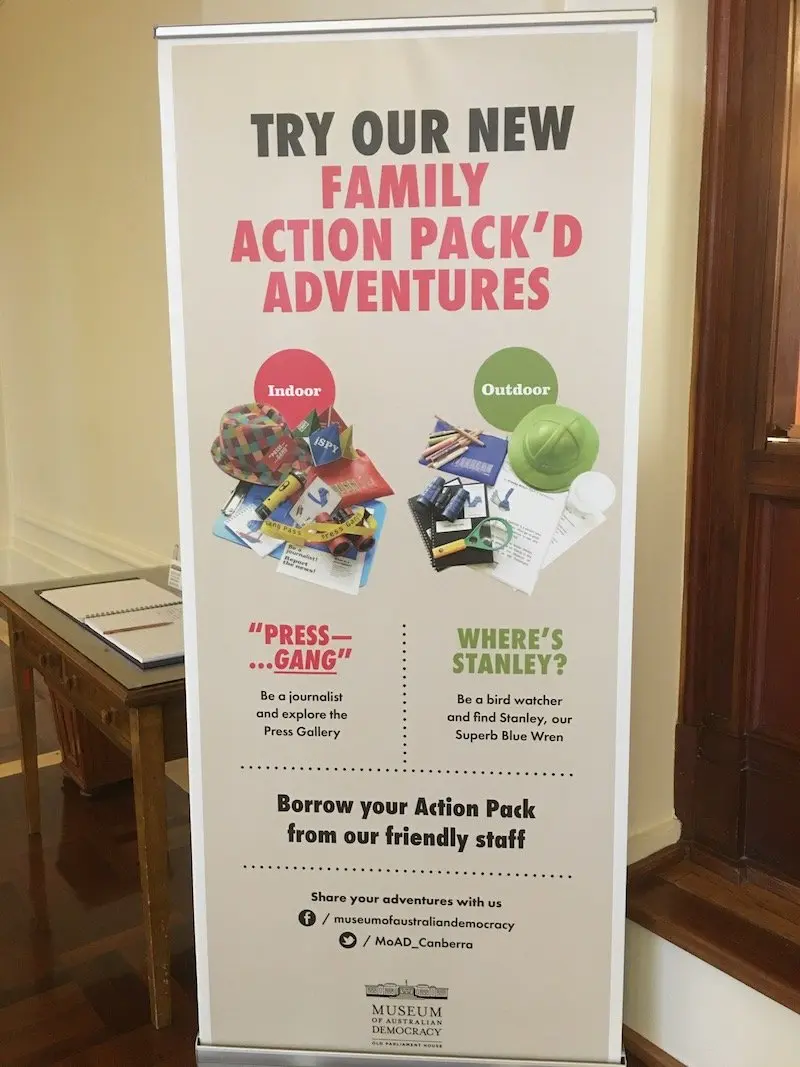 Family Events at the Museum of Australian Democracy
Here's the other three activities for families at Old Parliament House museum.
We bet you'll love them as much as we do.
PS: All family programs are FREE after entry to the museum.
Three Best Family Activities at Old Parliament House Museum
No.1: Old Parliament House Family Action Packs
Roll up to the information desk and ask any staff member for one of their Action'ed pack programmes.
It's a themed dress-up adventure using a bag of fun props that takes the kids indoors around the museum, or outdoors into the gardens, learning fun facts as they go about:
Australian democracy
politics
Australian history.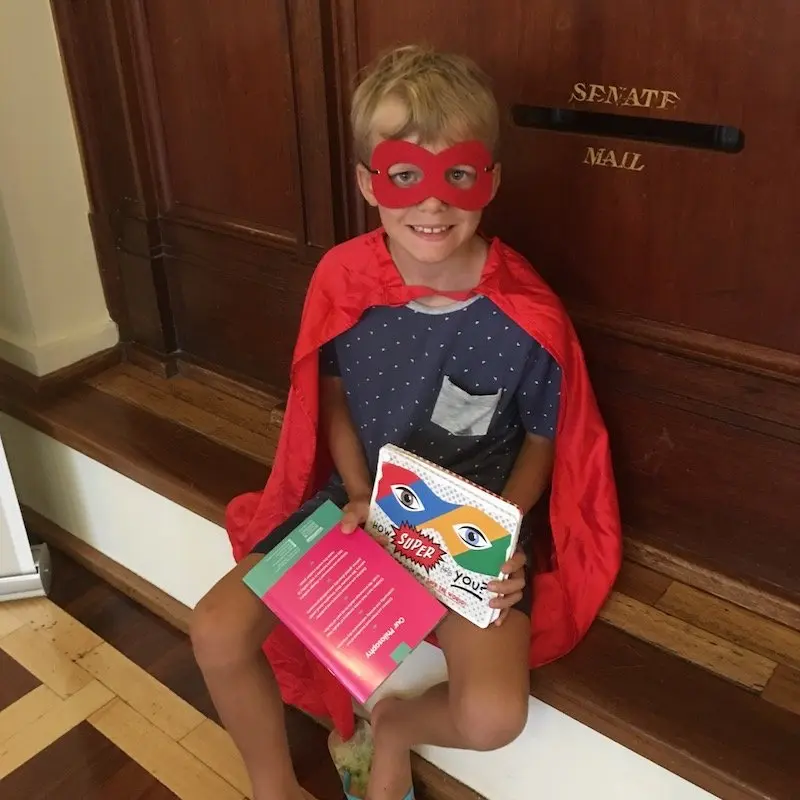 Family Action Pack options
Kids can either:
Save the world on the Superhero Museum Trail. Kids must crack a code, filling in missing letters from displays around the museum.
Break the news with a Press Gang Backpack, where you become a journalist and explore the Press Gallery
Find out what makes collectors tick with a Collector Kit,
or, Borrow a Stanley Backpack and bird watch in the gardens to find Stanley, the Superb Blue Wren.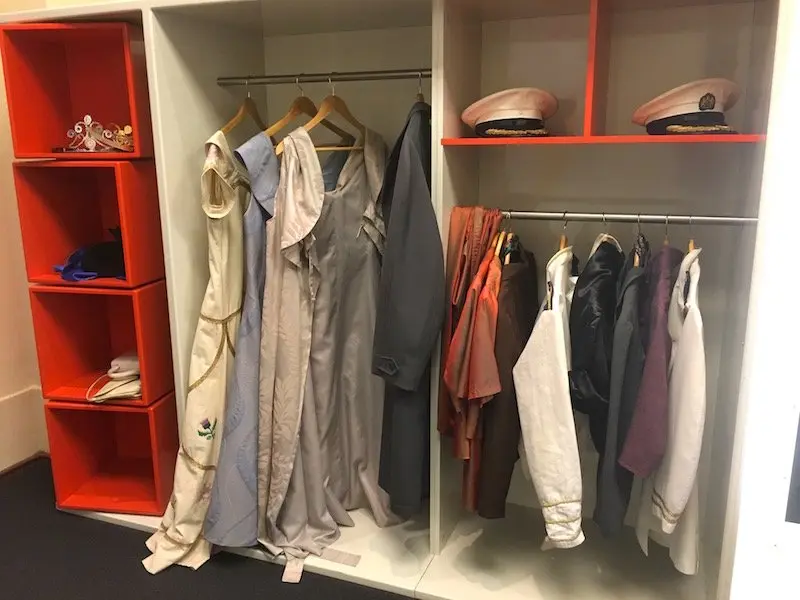 No.2. Dress Up
Kids are encouraged to run wild in DRESS UP play space, where the young – and the young at heart – can dress up to their heart's content.
Try on a Greek helmet, or the Queen's dress, and discover the changing fashions of democracy.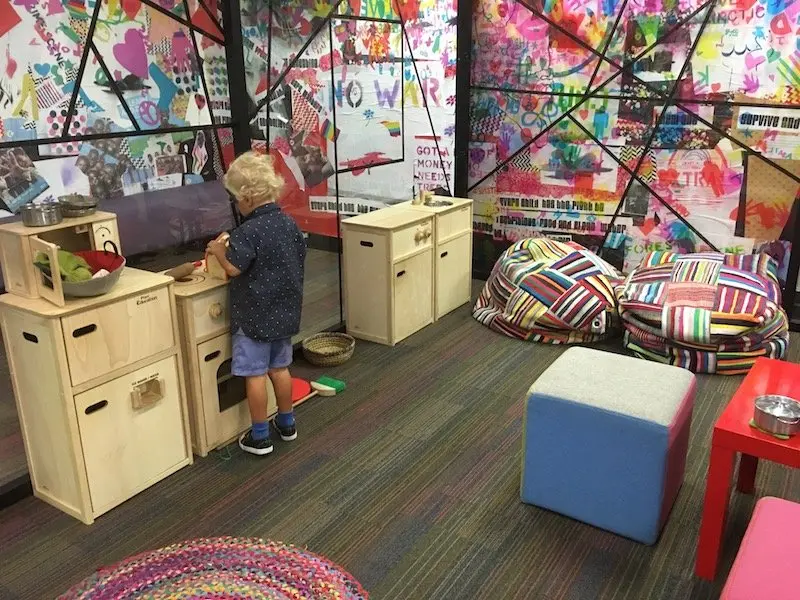 No.3 School holiday programs
Every ACT school holidays, there's more playful, hands-on public programs to inspire and connect young minds to the stories and themes of the museum.
Click here for events coming up.
Or check the MOAD facebook page.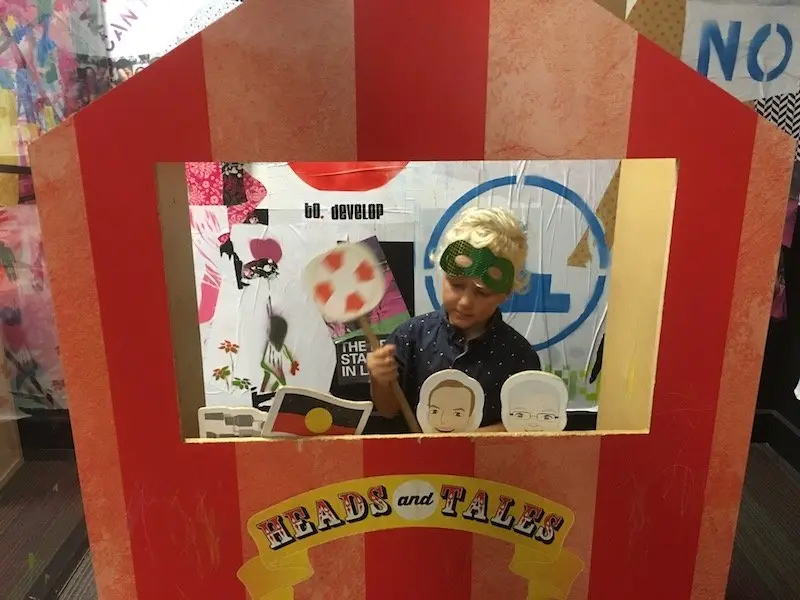 What is Australian Democracy for Kids, in simple terms?
The Museum of Australian Democracy is one of Australia's most loved buildings, the surrounds in which decisions that shaped our nation were made.
But to be honest, before we arrived, I hadn't thought too much about democracy in Australia, or what it means at all.
Democracy is a system of rule by laws. In a democracy, the rule of law protects the rights of citizens, maintains order, and limits the power of government. All citizens are equal under the law. … No one is above the law, not even a King, elected President or Prime Minister.
Australia is a representative democracy. In this political system, eligible people vote for candidates to carry out the business of governing on their behalf. Australia's system of government—its institutions and practices—reflect British and North American traditions combined in a way that is uniquely Australian.
The history of Australia's democracy encompasses our laws and institutions, as well as the way we live as a society.
What is the purpose of the Museum of Australian Democracy?
The Museum of Australian Democracy at Old Parliament House is the place where the rules were made, discussed and upheld. A place to document Australian democracy history.
The museum tells the story and shows the timeline of the history of Australian democracy, and continues to pay respect to the heritage values of this former home of Federal Parliament.
On that note, this caveat from the Museum.
"The Museum of Australian Democracy is a living museum that acknowledges that democracy has been experienced by different groups in different ways, and this is reflected in the balanced range of narratives and experiences presented.
The museum aims to become a space where groups can share ideas and experiences in a heritage building that was once the hub of Australian democracy."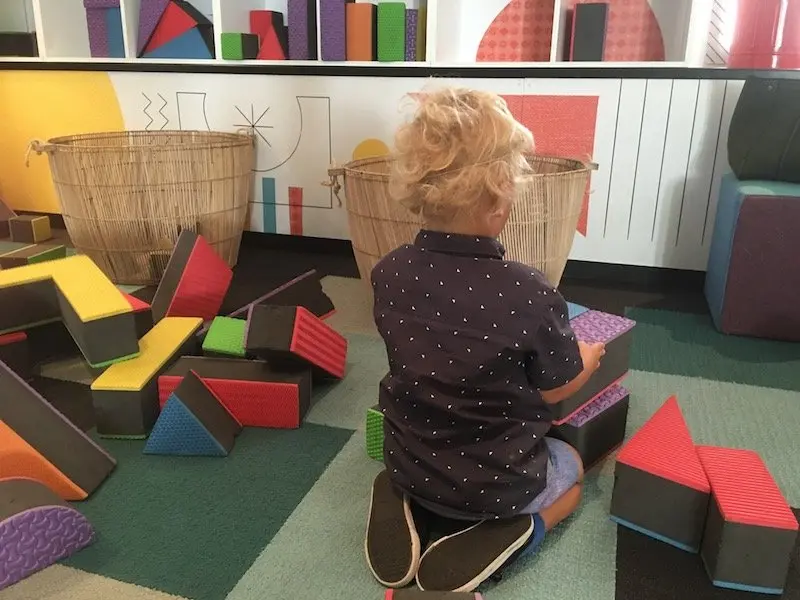 MUSEUM OF AUSTRALIAN DEMOCRACY FACTS & FIGURES
No.1: The Historical Australian Parliament Building
Canberra Old Parliament House opened in 1927, and served as the home of Federal Parliament until 1988.
In Canberra's early years the House was the social, geographic and political heart of the new Australian capital.
It's an impressive heritage building, and there's no doubt you can feel the history, and the passion of the people involved in politics (and the ghosts of time past) in the air as you wander around.
I found it a little spooky, but in a good way.
The 1920's architecture is breath-taking, the design is magnificent, and I felt an urge to go back in time and work in one of the elegant office spaces, all dressed up in my gloves and hat.
I actually also loved the quiet, and the whispering, and the gentle atmosphere.
The reverent air was palpable from the moment you enter, like when you go into a local library, and the kids picked up on it.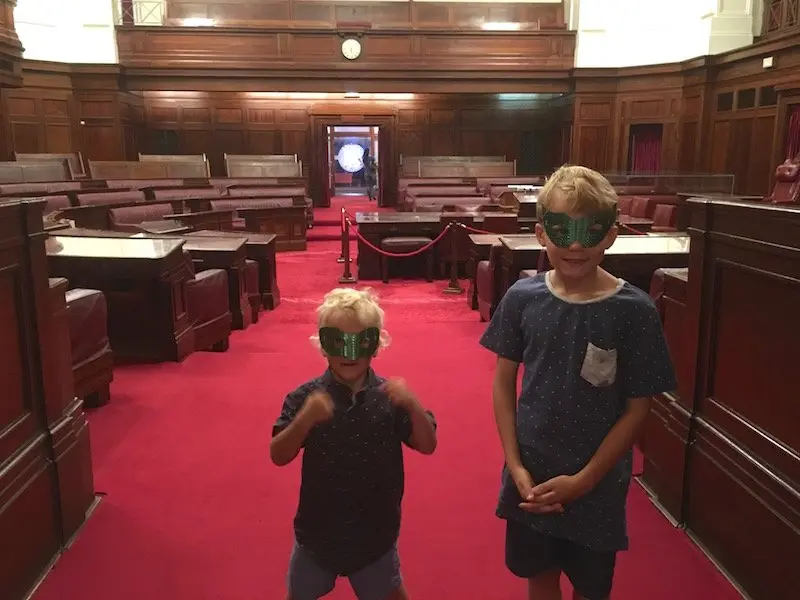 No.2: Australian Parliament Collections
The collections of the museum exhibitions have unique historical value to Australia, having important associations with the processes of government, the building's functions, and with the people who governed Australia from 1927 to 1988.
The kids and I were intrigued by the many different styles of leather chairs throughout the building.
(Thank goodness for no-go ropes that stopped them sitting on them when they weren't supposed to).
The chairs are impeccable in their presentation, although worn in.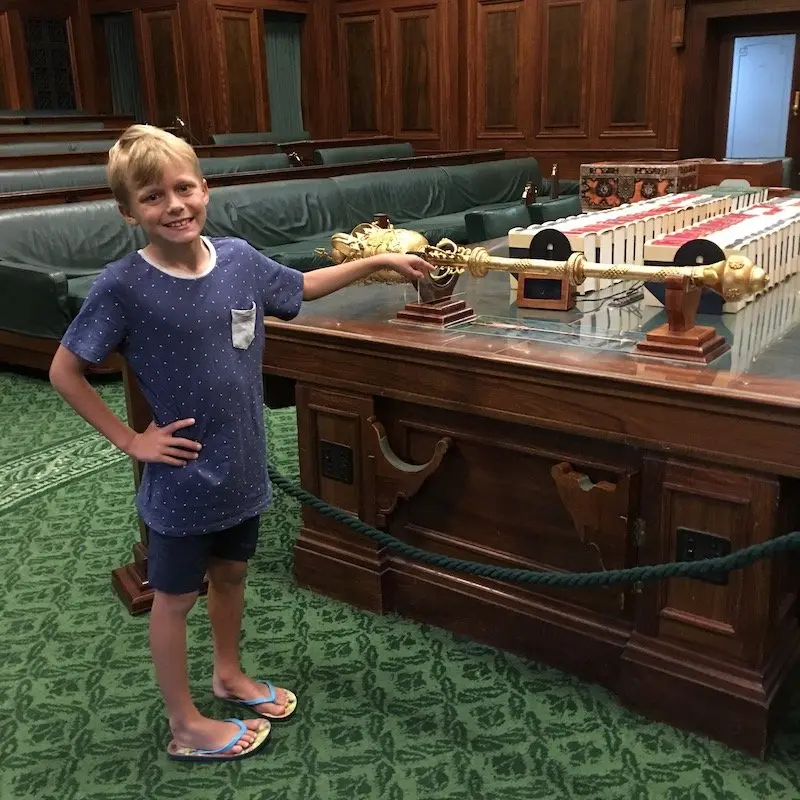 No.3: Timeline of the Prime Ministers of Australia
This was an interesting look back in time.
You can take the kids on a quick history lesson learning quirky facts about each Australian prime minister who lead the country throughout the years.
I'd forgotten quite a few of them!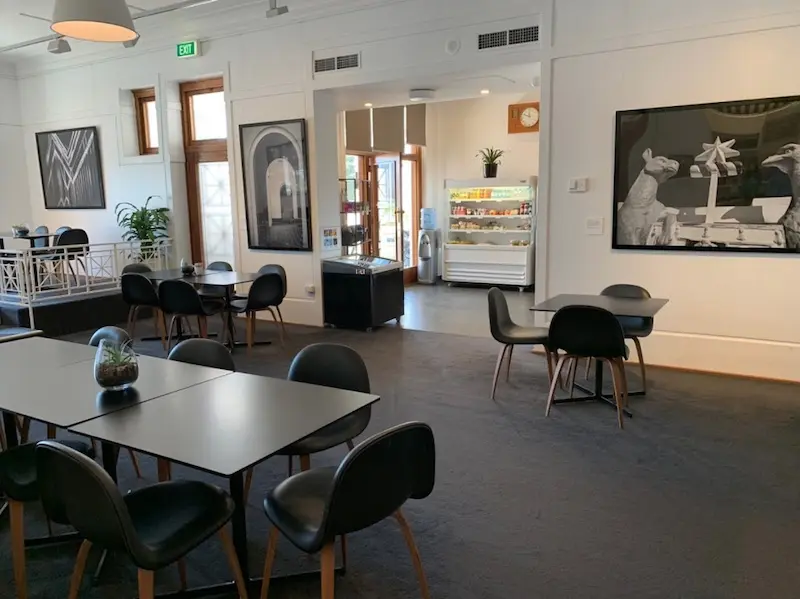 Image credit: Pixel Le'bon via Googlemaps
Where to eat at Old Parliament House
Stop by the lovely cafe downstairs before you leave.
The chai and cakes we ate for morning tea boosted our energy for our next adventure.
The Terrace Café is now open:
8.30 am – 4.30 pm Monday to Friday
9am to 4.30pm weekends and public holidays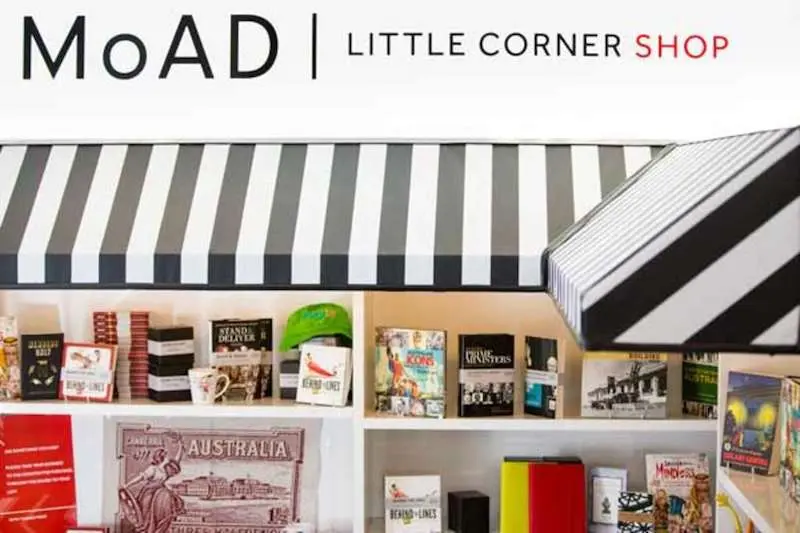 Shopping for Australian Souvenirs at the MoAD Little Corner Shop
The MoAD Little Corner Shop, downstairs in the cafe, is a small space that celebrates the Museum and the themes of democracy in a big way.
Check out:
the collection of books
exhibition catalogues
Old Parliament House souvenirs, and
the kids' PlayUP and 'express yourself' ranges
Find perfect Canberra souvenirs for friends and family.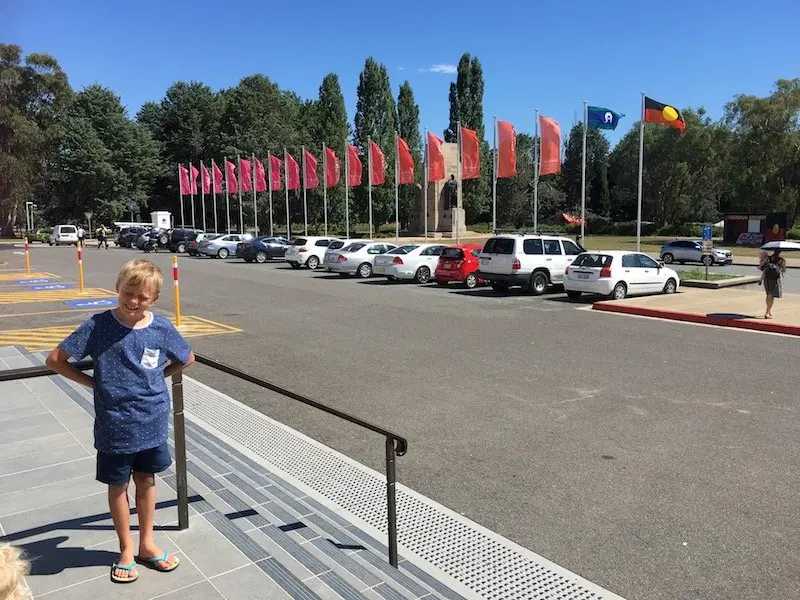 THE INSIDE SCOOP: Museum of Australian Democracy at Old Parliament House Canberra
Correct at time of publication on Roam the Gnome. Please check with venue for updates. We apologise in advance if there have been any changes we are unaware of. All prices in AUD dollars, unless otherwise stated
Where is the Museum of Australian Democracy?
Address: 18 King George Terrace, Parkes, ACT 2600, Australia
Telephone: (02) 6270 8222
Email: [email protected]
Website: Click here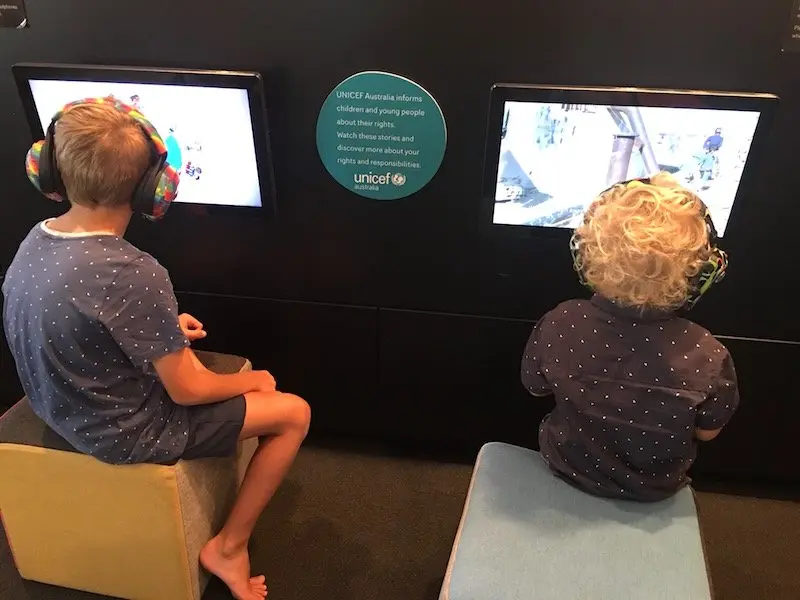 Old Parliament House Opening Hours
The Museum of Australian Democracy Playup Old Parliament House opening hours are:
Open daily 9 am – 5 pm (closed Christmas Day)
Entry Fees:
$2 adults
$1 children (free for children under 5 years old) and concessions
$5 family
Moad Canberra Map: Click here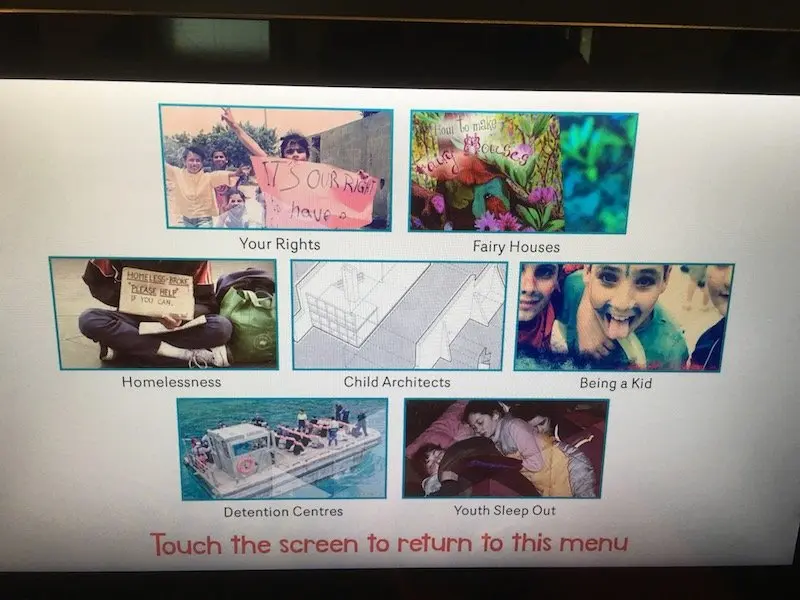 How to get to the Museum of Democracy in Canberra
By Bus: The museum is accessible from Canberra's City Centre via ACTION (Public transport route planner)
By Car: 6 minutes drive (3.4 km) from Canberra CBD via Commonwealth Avenue.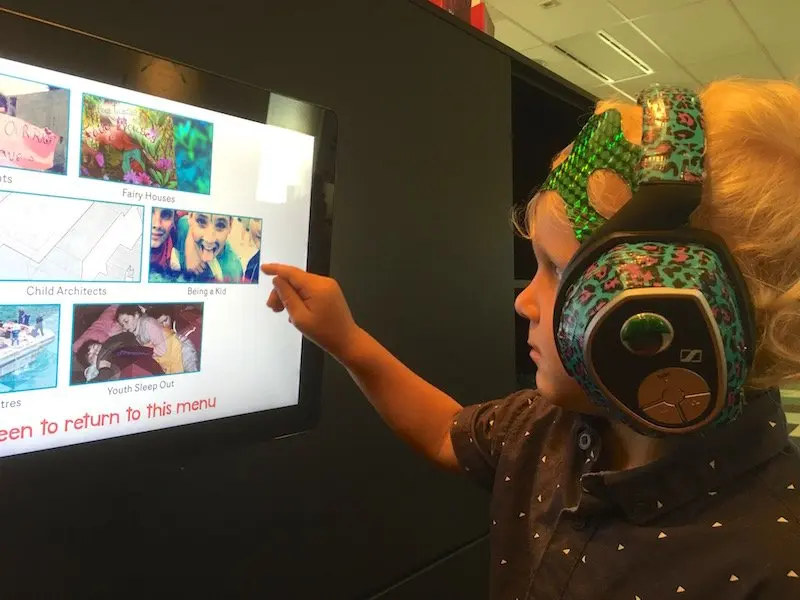 Parking at Museum of Democracy Australia
Paid parking is in operation throughout Parkes
It operates from 8.30 am – 5 pm, Monday to Friday (excluding public holidays)
Limited short stay parking is available throughout the Parliamentary Triangle, including around Old Parliament House.
Map of MOAD
Facilities at Old Parliament House in Canberra
Nearest takeaway coffee: The Terrace Cafe on site.
Toilets: Yes, including baby change table
Disability access: General access to the building is via sixteen steps to the Main entry with further internal steps to both floors. For visitors unable to use stairs, stairless access is available via the Lower entries which are located to either side of the front stairs.
General Information:
Strollers and wheelchairs are available, free of charge, for use in the museum.
To preserve the heritage coverings and furniture of the building, visitors are asked to cloak large backpacks, umbrellas, camera tripods, food and drink.
Cloaking is available upon entry at Reception. For safety reasons, visitors may be required to present their bags for inspection.
Closest ATM: Eftpos and Credit card accepted in shop and cafe
Closest playground: Boundless Adventure Playground is 3 minutes away over the lake via Kings Rd
Dogs: No
Toadstool Rating: Australian Democracy Museum in Canberra Review
The family friendly Action Packs at the MOAD are a hands on way to make history come alive.
The Museum of Australian Democracy Canberra is an enjoyable morning out on your next Canberra family holiday.
Allow 2-3 hours.


Looking for MORE SUPER DOOPER FUN things to do in Canberra with kids?
Click the links in blue below for more Canberra attractions.