INSIDE: Ultimate Guide to GOMA Kids Exhibitions in Brisbane.
QAGOMA stands for the Queensland Art Gallery AND Gallery of Modern Art.
GOMA for short, is Brisbane's Gallery of Modern Art, located at Southbank near the QPAC Performing Arts Centre, the Qld Museum and the Queensland Science Centre.
While both galleries are committed to their mission of bringing light to exceptional art, the GOMA gallery is best suited for kids, with regular child-friendly exhibitions for little ones and big ones, that are both hands-on AND fun!
Take a look below.
Disclosure: This article contains affiliate links. If you make a purchase after clicking on one of these links, we may receive a small commission at NO extra cost to you. Main image credit: Kgbo via Wikipedia CC BY-SA 4.0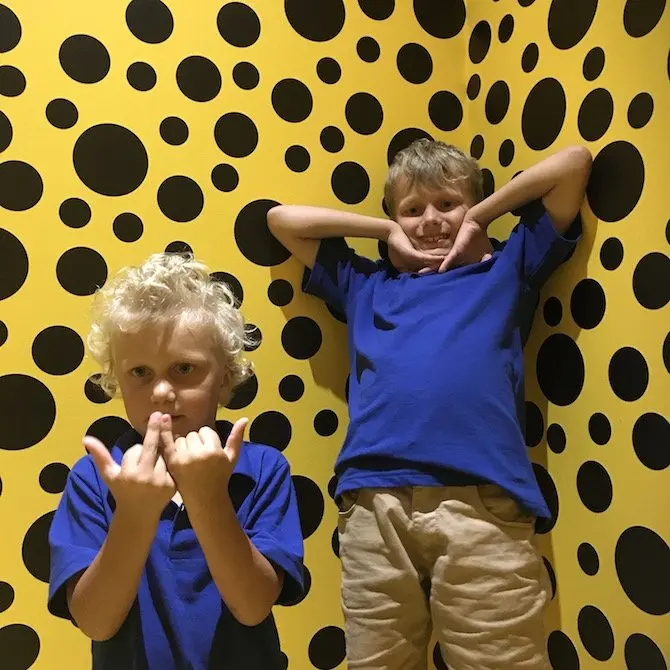 Whats on at GOMA for kids?
The QAGOMA Children's Art Centre works in collaboration with both local and international artists to bring art to life for kids.
You'll find Brisbane kids events including:
child friendly interactive installations
artist projects (the Yayoi Kusama exhibition was a stand out!)
art and craft activities for kids and families.
These family friendly exhibitions have bonus activities during school holidays.
The best thing about GOMA for kids is that entry to the Children's Art Centre is always free.
---
RELATED: Best Fun Things to Do in Brisbane with Kids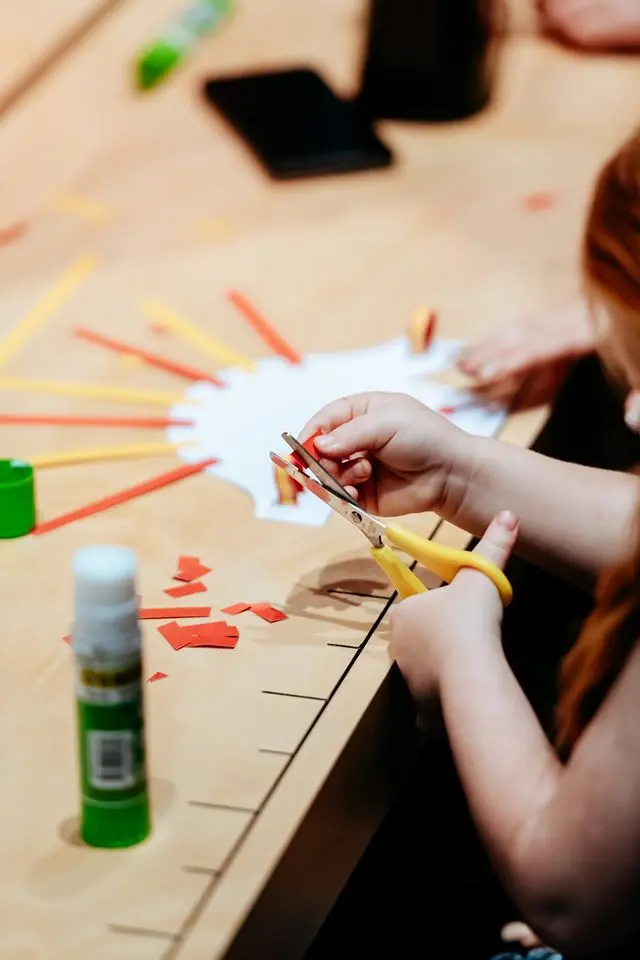 Image credit: GOMA
GOMA Children's Activities during Term Time
GOMA also has free weekly programs, developed especially for Brisbane kids under 5 years of age.
Art Starters for Babies
Art Starters is designed for babies 4– 12 months and their parents and carers.
Parents and kids explore select works through an engaging walking tour of the gallery, Baby art activities, plus a multi-sensory interactive play session with musical instruments, shiny material, and airy fabric
It's a fabulous way for parents who love art and culture to introduce this to their bubs
Hot tip: Bring your ERGO baby carrier or similar.
Art Play Date for 1-3 year olds
Art Play Date is an exciting new program for children aged 1-3 using movement, song and sensory play.
Kids are encouraged to sing, dance, clap, and follow the leader as they explore the gallery spaces, play art making games, and have a chance to tell stories, build, model and imagine using loose parts
Fun for both parents and kids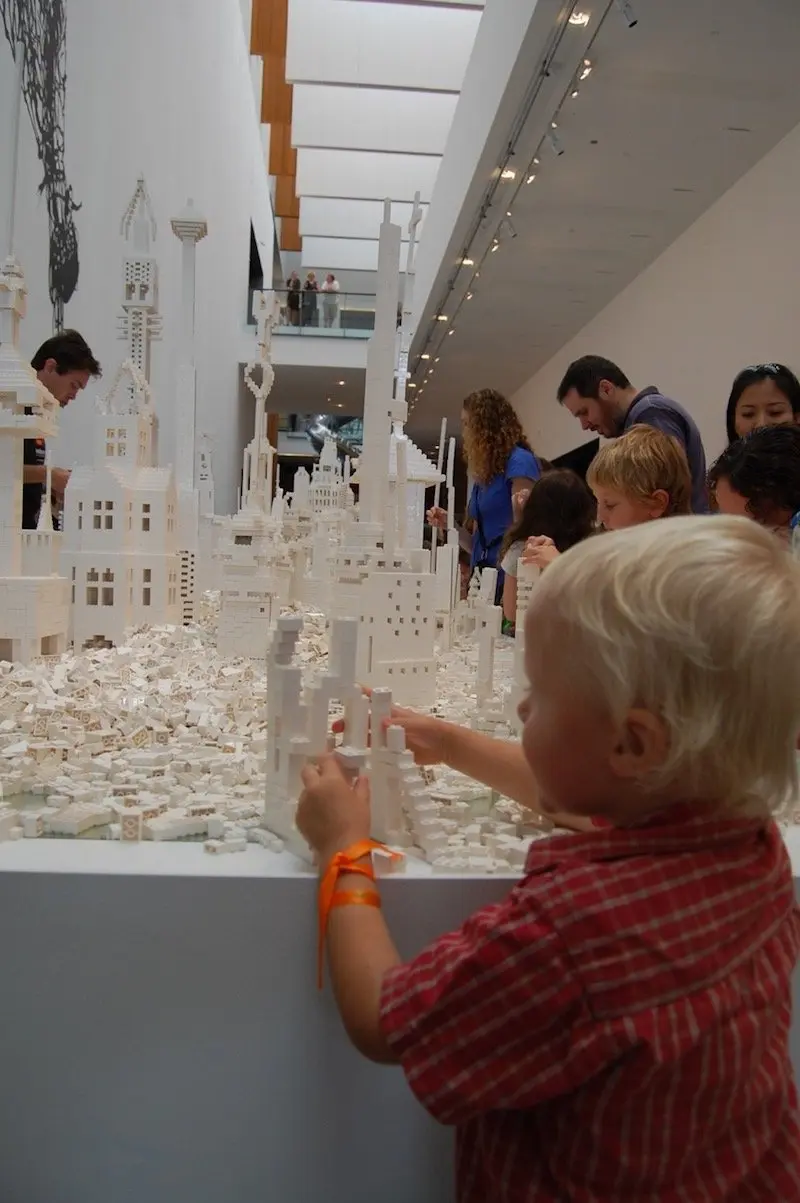 Art Explorers for 3-5 year olds (Formerly GOMA Toddler Tuesday)
Art Explorers uses games, storytelling and making activities
Kids aged 3 – 5 years are encouraged to have fun while learning about an artwork in the Gallery's Collection.
It's a fun way to engage with other local parents and children surrounded by art and culture
Bookings necessary for all three programs.
---
RELATED: Ultimate Guide to The Corner State Library of Queensland Events & Activities for Kids
Kids at GOMA Brisbane (Past GOMA Exhibitions)
Yayoi Kusuma & The Obliteration Room
One of the most fun exhibitions at GOMA was the popular interactive children's project "The Obliteration Room" developed by one of Japan's leading artists, Yayoi Kusama, for the QAG's 2002 Asia Pacific Triennial of Contemporary Art.
GOMA brought it back to life in 2017 during the 'Yayoi Kusama: Life is the Heart of a Rainbow' exhibition.
Kids were given a sheet of rainbow coloured dot stickers and invited to add their creativity to the previously all-white room.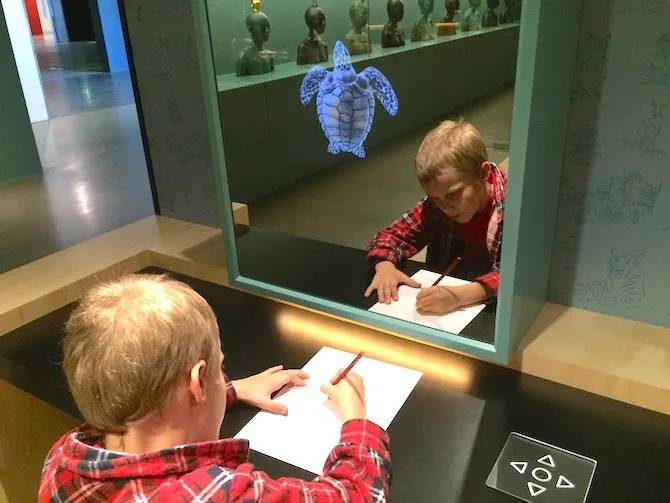 Nature Physica at GOMA
Nature Physica by Ah Xian was an interactive project where children engaged with the artist's ideas and recreate their own version of his sculptures using multimedia.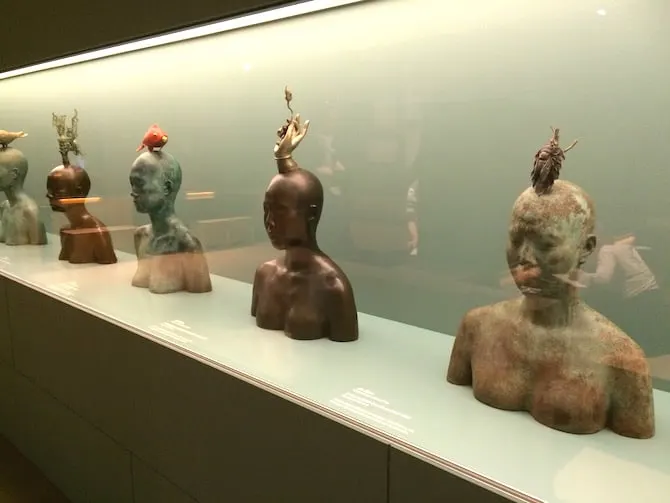 Ah Xian's bronze bust figures all had a different object on their heads.
His goal was for these objects to appear as 'floating' above the head, representing the space where thoughts, dreams, wishes and imaginations occur.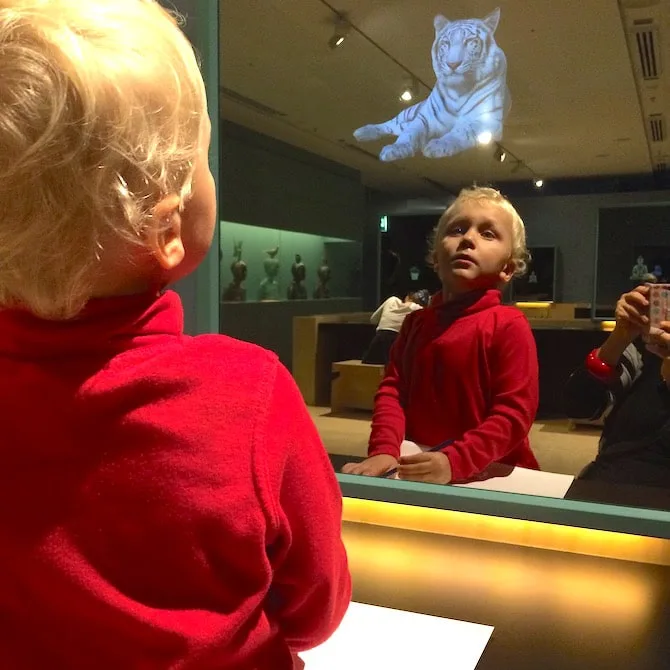 Draw a self portrait
Kids were able to draw their own self portrait, with their chosen symbol "floating" above their head.
Just like Ah Xian's sculptures on display.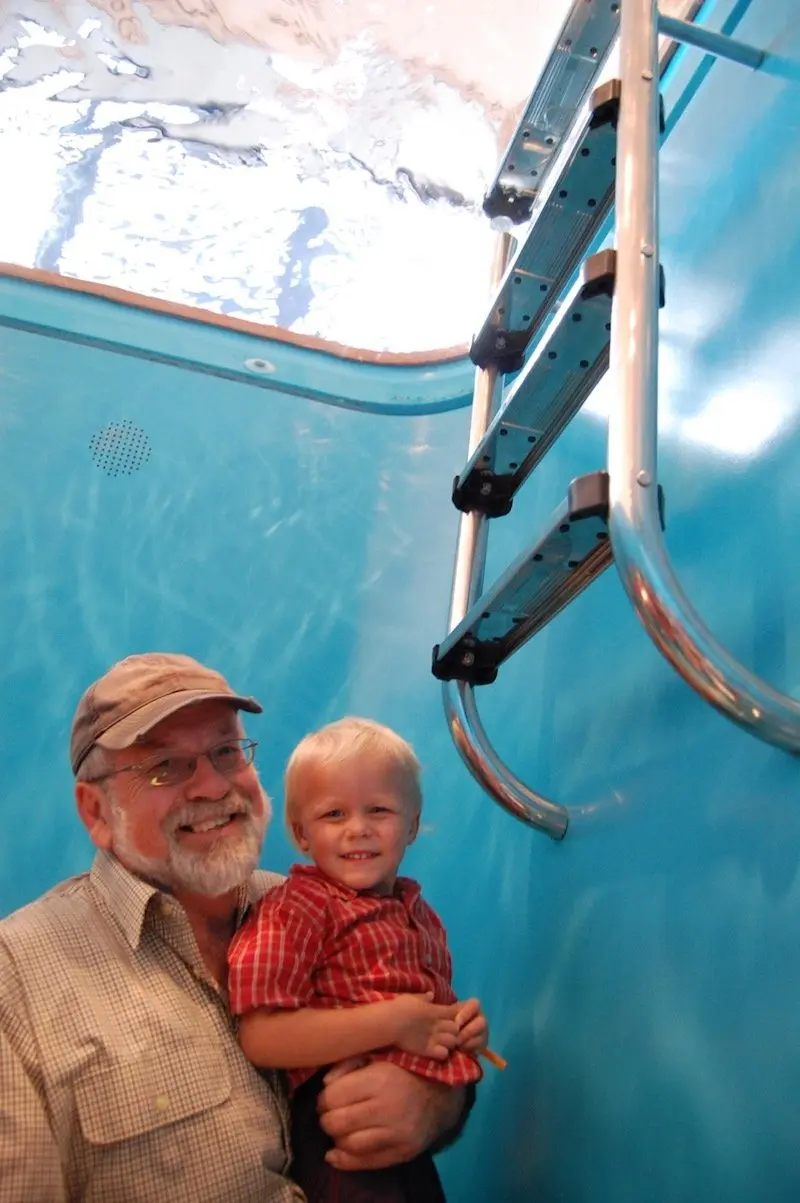 Leandro Erlich's Swimming Pool Installation
Part of the kid-friendly summer exhibition, 21st Century: Art In The First Decade.
It ran from December 2010 to April 2011.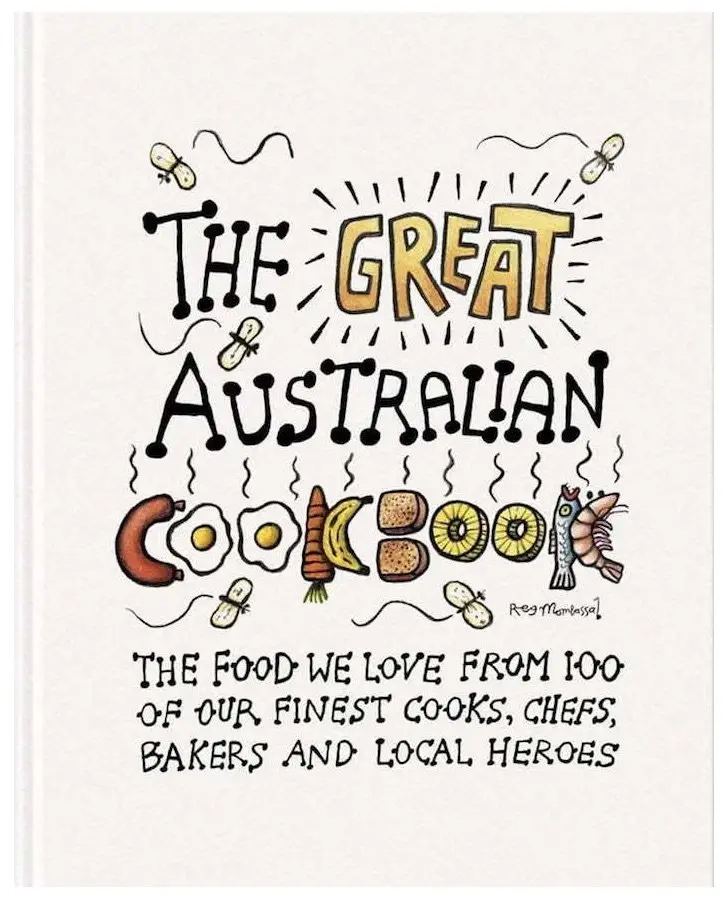 The QAGOMA Store at GOMA Southbank
One of the best places to shop in Brisbane for Australian souvenirs and gifts is at QAGOMA store, at the front of GOMA building.
At the GOMA shop, find:
puzzles, games, and coffee table books
Australian cookbooks (here's a guide to good Australian food gifts )
quirky socks, aprons and tea towels
eco living homewares and tableware including ceramic vases, soy candles, & coconut bowls
handmade magnets and earrings
Art prints
adorable stationery and cards
Paper Boat Press ceramics
Don't miss this GOMA bookstore & giftshop.
---
RELATED: Ultimate Guide to the BEST Australian Souvenirs & Gifts for Arty Folk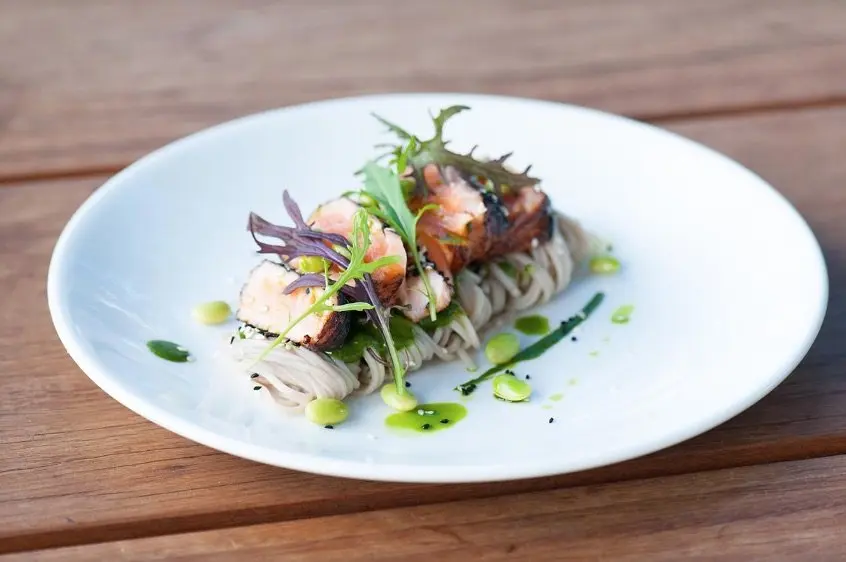 Image credit: GOMA Bistro
Where to eat at GOMA?
GOMA Bistro
The GOMA Bistro offers indoor and outdoor dining, with views of the Brisbane River.
Try one of their delectable salads – a creative gastronomical adventure, or a fancy sandwich.
Check out the cake cabinet to see the current handmade specialities.
Children's meals are available.
Open daily 10am to 4.45pm.
QAG Cafe
The other good option for families is the QLD Art Gallery Cafe, open 10am to 4.45pm.
Fill up on one of the pastry options such as a beef massaman pastie, a sweet potato, spinach and feta roll, or savoury loaf.
Or if you feel like a sweet treat, pick up a cinnamon scroll, a strawberry or hazelnut flan, or a feijoa and mango sage pudding.
There's salads and sandwiches, and a kids pack of a wrap, fruit and water on offer at this QA GOMA cafe.
Plus, coffee, tea, chai latte, hot chocolate, and a full menu of wine, beer and cider too.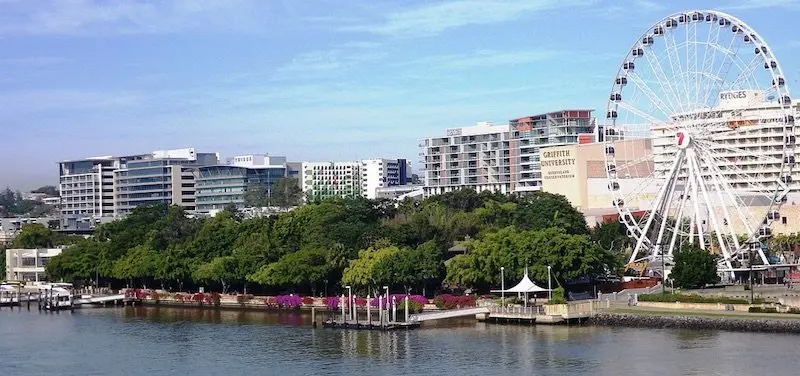 Image credit: Brisbane City Council via Wikipedia CC BY-2.0
Where to eat at Southbank?
South Bank Brisbane, a 10 minute stroll away, has an awesome selection of cafes and restaurants.
Hot tip: Bring healthy snacks to eat before your visit to GOMA with kids.
Then walk to Southbank to eat lunch.
Best Brisbane Playgrounds near GOMA Queensland
Let the kids run around on the monster sized Riverside Green playground at Southbank.
There's also the Picnic Island Green playground at Southbank.
Where to swim in Brisbane with kids?
If it's a hot day, head to Streets Beach at Southbank (BYO swimming costumes & towels)
Enjoy the FREE Aquativity water park too.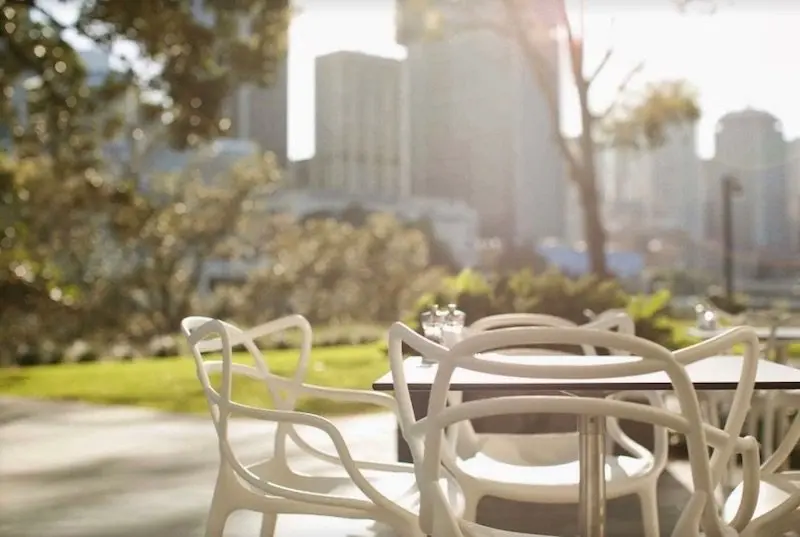 Image credit: GOMA Bistro
THE INSIDE SCOOP: GOMA with Kids
Correct at time of publication on Roam the Gnome. Please check with venue for updates. We apologise in advance if there have been any changes we are unaware of. All prices in AUD dollars, unless otherwise stated
Address: Stanley Place, Cultural Precinct, South Bank, Brisbane
Telephone: 07 3840 7303
Website: www.qagoma.qld.gov.au
Email: [email protected]
GOMA Opening Hours
QAGOMA opens from 10 am to 5 pm daily
No bookings required.
GOMA Entry Fee
Entry to the Children's Gallery is FREE!
How to get to GOMA in Brisbane
By Foot: From the Brisbane central business district, walk across the right footpath of the Victoria Bridge or the Kurilpa footbridge. Head towards the State Library. GOMA is directly in front of you.
By Bus & Ferry:
QAGOMA is right next to the Cultural Centre Busway station and a short walk from the South Brisbane train station and the South Bank CityCat and Ferry terminal.
Additionally, the high frequency bus route 444 (Moggill to City) stops at Stanley Place every day with a service every 10 minutes in peak time and every 15 minutes off peak.
Use the Translink journey planner to check journey times and connections.
By Car: Click here to add your location details for google maps
GOMA Parking
Parking for the Cultural Precinct is available in three neighbouring carparks under the Queensland Art Gallery (QAG), State Library of Queensland (SLQ) and the Queensland Performing Arts Complex (QPAC), all accessible via Stanley Place.
For more information, phone the QAG carpark on +61 (0)7 3840 7103.
More information is available on the Cultural Precinct.
$17 per car entry per day (subject to change).
Map of GOMA BRISBANE
Toadstool Rating: QAGOMA Kids

Looking for more things to do in Brisbane with kids?
Click the blue links below for more Brisbane tips