INSIDE: Roam the Gnome's Epic Guide of all the fun things to do in Brisbane with kids and family.
Brisbane is the most family friendly city in Australia.
There's NO doubt about that.
The weather is warm, the people are generous of spirit, there's LOTS of open space and parkland in the city, and plenty of room to walk (or run) by the river.
The SPACE in this city is one reason people move here.
Brisbane is a relaxed, soul reviving place with enough city vibe, events, shows, art and culture to satisfy the most die-hard city dwellers.
It's a winner.
Take a look below for a big list of things to do in Brisbane with kids and family.
Disclosure: This article contains affiliate links. If you make a purchase after clicking on one of these links, we may receive a small commission at NO extra cost to you. Main image: Kgbo via Wikipedia CC BY-SA 4.0
Image credit: Kgbo via Flickr CC BY- 4.0
GETTING AROUND BRISBANE AUSTRALIA
Here's our monster guide to getting around Brisbane Queensland.
It's full of tips on:
the best way from Brisbane airport to the city
free public transport in Brisbane
hiring a car in Brisbane
what to do and what to see in Brisbane, and more.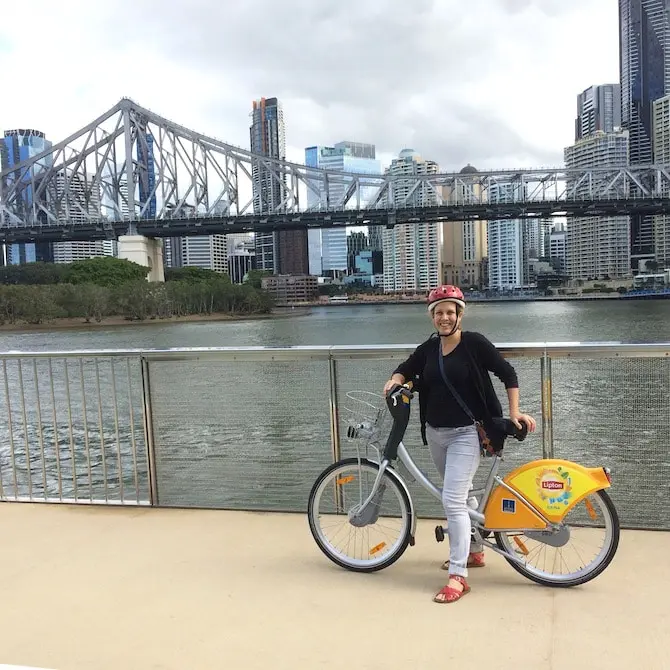 Hot tip: City Cycle Brisbane
Ride a city cycle bike around Brisbane CBD, all day for FREE!
(Well, so long as you swap bikes every half hour. There is also a daily subscription fee for this Brisbane bike rental of $2. But it's worth it.)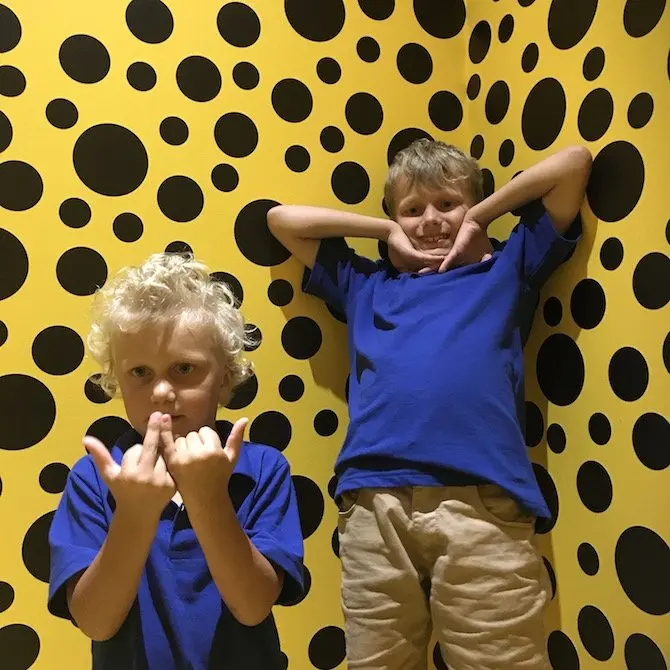 BEST THINGS TO DO IN BRISBANE WITH KIDS
Correct at time of publication on Roam the Gnome. Please check with venue for updates. We apologise in advance if there have been any changes we are unaware of. All prices in AUD dollars, unless otherwise stated
No.1: GOMA Museum of Modern Art for Kids
Visit GOMA (Gallery of Modern Art) with kids.
There's new hands-on exhibitions every few months, so you can call in again and again.
They also run Art Explorers (formerly Toddler Tuesday) at GOMA.
There's three different playgroups:
one for babies
one for toddlers and
one for 3-5 year olds.
Click the link above to read all the details.
No.2: State Library of Queensland
Right next door, the State Library of Queensland has a special spot for kids to read and play too. Check out "The Corner".
Stop by the Library Shop too.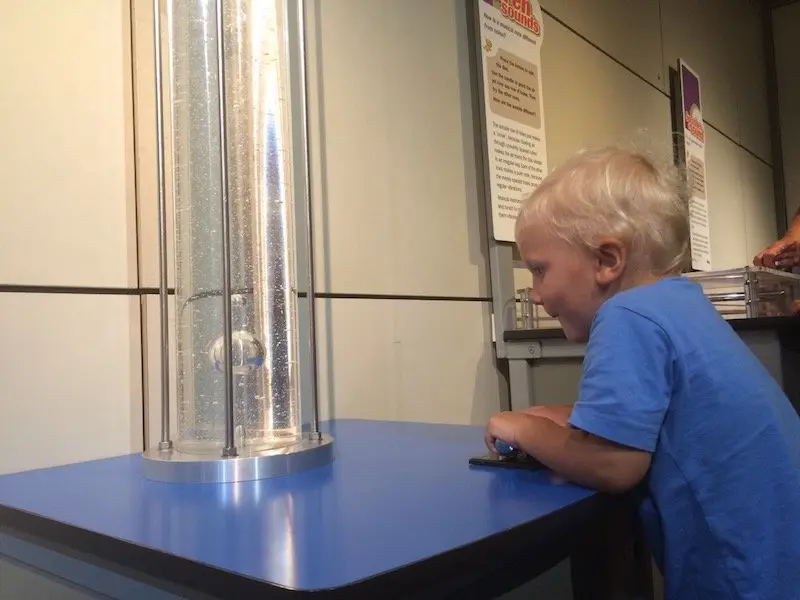 No.3: Brisbane Science Centre SPARKLAB
The Brisbane Science Centre on the ground floor is full of hands-on games and activities for kids.
Visit the Whale mall while you are there, and then head into the Queensland Museum to see all the stuffed taxidermy animals.
It's weird but wonderful.
No.4: MORE Fun places for kids in Brisbane
Kangaroo Point to see the abseilers doing their thing
Lone Pine Koala Sanctuary
Seeing the Story Bridge
Sir Thomas Brisbane Planetarium
There's so many fun things for kids to do in Brisbane, you won't be stuck.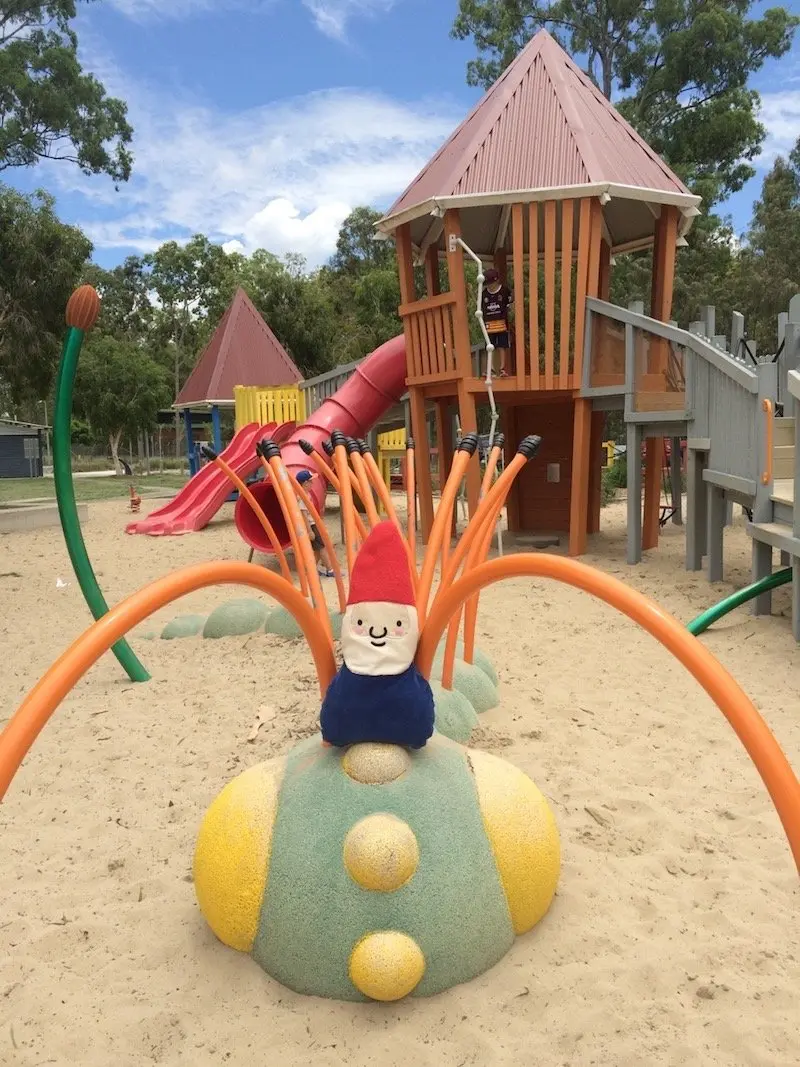 EPIC PLAYGROUNDS IN BRISBANE FOR KIDS
Brisbane City has the BEST playgrounds around.
Visit these ones for yourselves!
No.1: New Farm Park Playground
Be enchanted by the magical New Farm Park playground in amongst the Moreton Bay figs.
No.2: Brisbane Botanical Gardens Playground
Walk down from Queen Street Mall to find this all-abilities playground in the Brisbane City Botanic Gardens.
No.3: Riverside Green Playground Southbank
Riverside Green playground at Southbank is an amazing playground on the other side of the Brisbane river, over at Brisbane South bank Parklands.
No.4: Picnic Island Green Southbank Parklands
Picnic Island Green at Southbank is just a bit further along too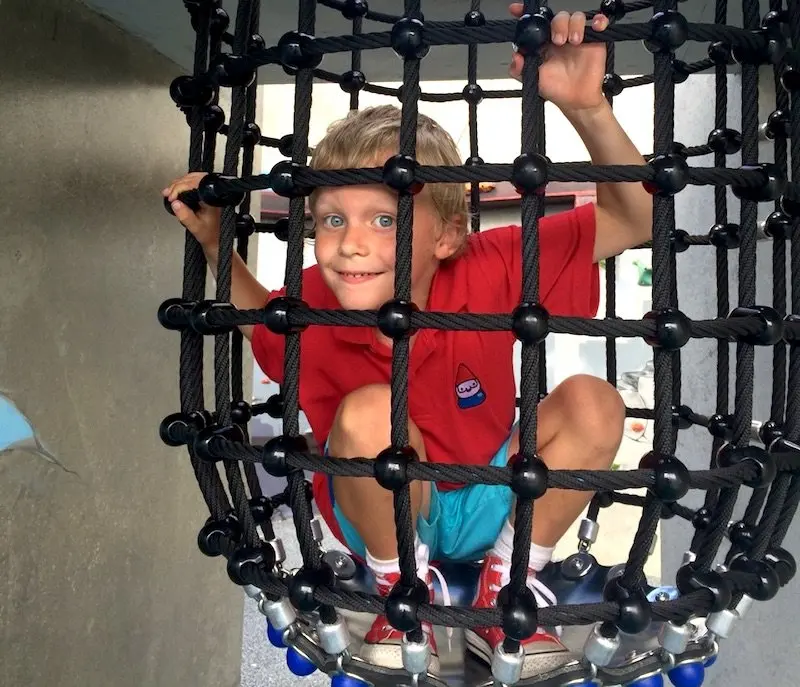 No.5: Frew Park Milton playground
Frew Park playground in Brisbane is the best one for older kids and teenagers.
It's cool!
Parkour fans will rate it.
No.5: Funderwood Hollow
We ADORE the whimsical FUNderwood Hollow Playground in Underwood Park, Priestdale.
And you will too!
No.6: Hidden World playground Fitzgibbon
Here's another playground with a cute backstory!
Hidden World playground in Fitzgibbon is a winner.
No.7: Rapunzel style playground near Ikea Brisbane
Visiting Ikea in Logan?
Stop by this playground afterwards.
It's just across the highway from this monster Swedish furniture chain.
No.8: Roma Street Parkland playground
This one is cool too, and right in the CBD.
It's about a 5 minute walk from Roma Street station, a wonderful place to visit in school holidays when there's kids events and free guided walks.
RELATED: Huge Round up of all the Best Playgrounds in Brisbane for kids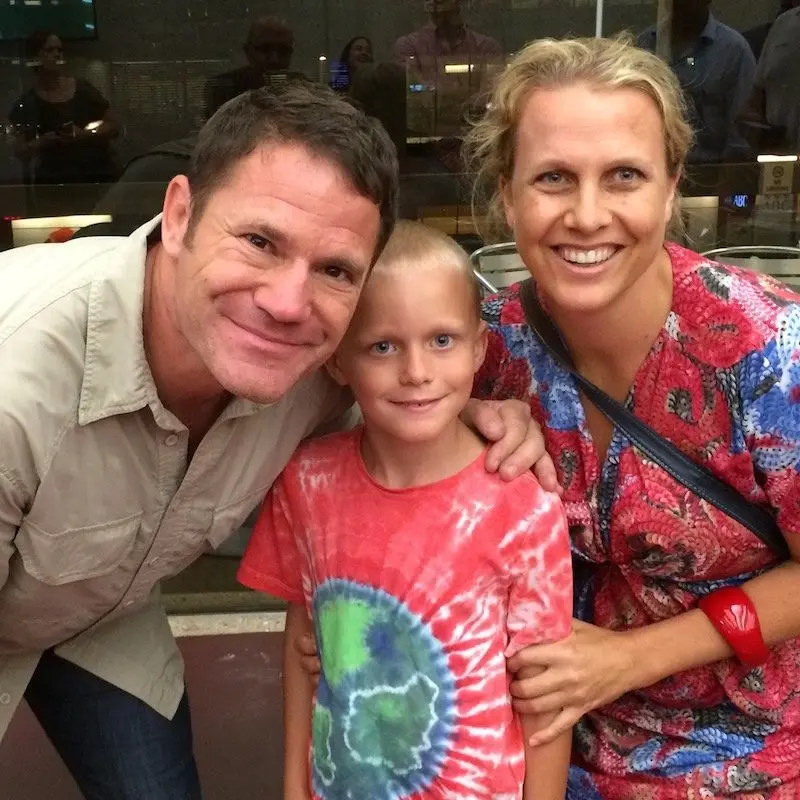 SPECIAL EVENTS IN BRISBANE FOR KIDS
No.1: QPAC shows
Take the kids to see a Musical at QPAC at the Lyric Theatre, Playhouse, or Concert Hall.
Book tickets to see shows such as:
Deadly 60 with Steve Backshall
Operation Ouch! with Dr Chris and Dr Xand
The Nutcracker by the Queensland Ballet
Bluey's Big Play
Charlie and the Chocolate Factory musical
Fantastic Mr Fox
School of Rock
Matilda the Musical
A Christmas Carol
The Gruffalo, & The Snail and the Whale live shows
The 13-Storey Treehouse
The Funatorium: Mad Hatter's Tea Party
Brainiac Live!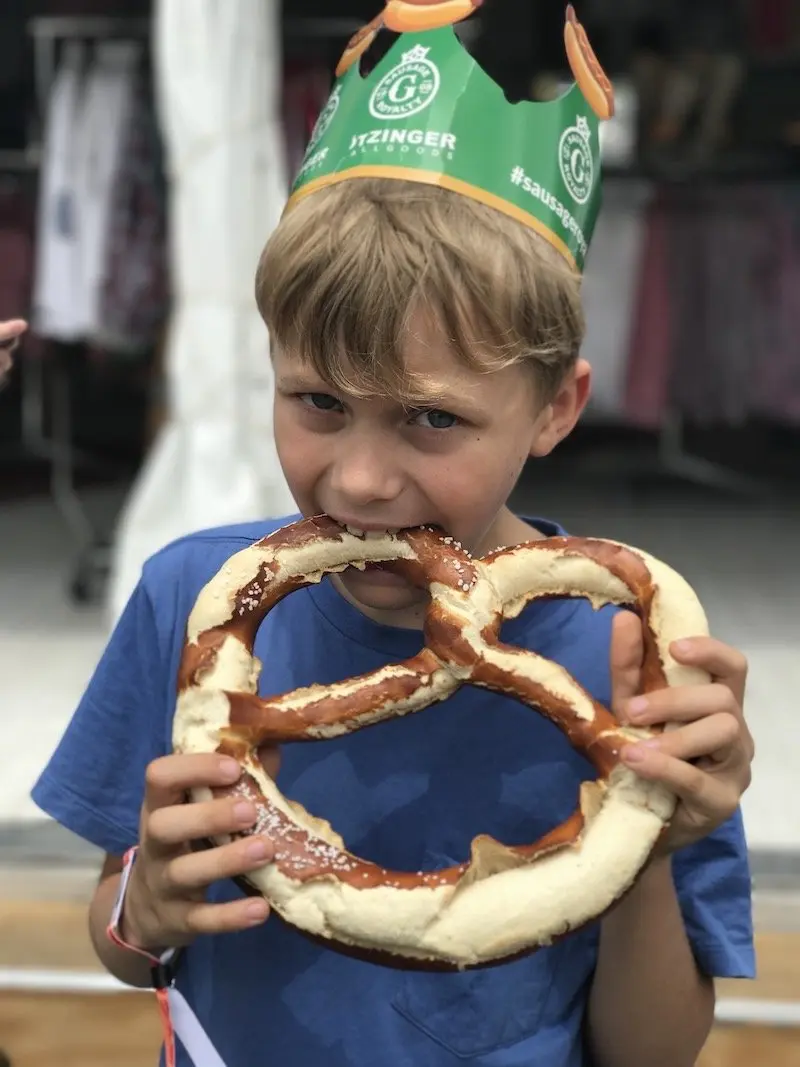 No.2: Oktoberfest
Oktoberfest in Brisbane has a family day, specially for families and kids.
If you love German culture, music, dancing, dressing up in National costumes, and beer, don't miss it.
No.3: Out of the Box Festival
"Out of the Box presents works and ideas that engage the youngest citizens with the world around them.
The program is curated to inspire children, their parents, carers and educators in the idea that children are important creators of and participants in the arts."
Out of the Box festival for kids is great fun and happens once a year, with bucketloads of art events, shows, and creative things to do for kids in Brisbane.
Our favourite Out of the Box festival experience so far was The Gazillion Bubble Show with bubble artist Melody Yang.
But you can't go wrong with anything you book.
The Out of the Box performances for kids are outstanding!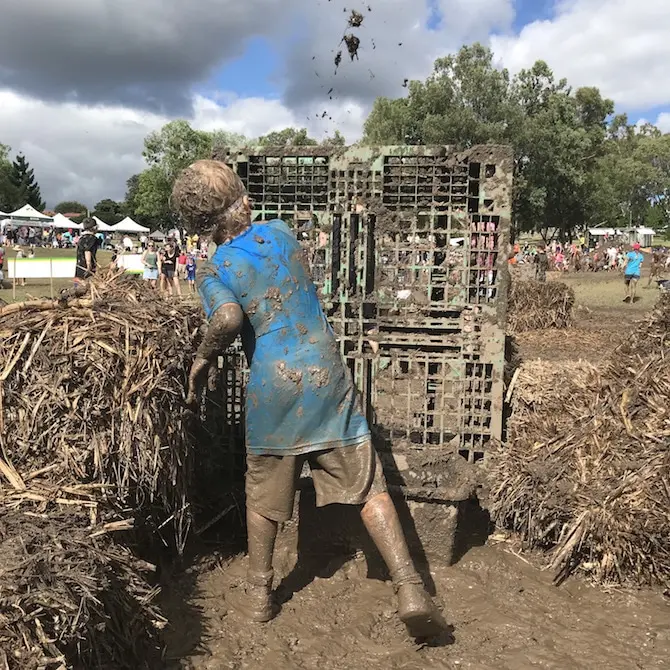 No.4: Mud World Brisbane
MudWorld is another fun Brisbane event for kids who LOVE nature play.
Keep an eye on the Nature Play QLD FB page for details of upcoming events.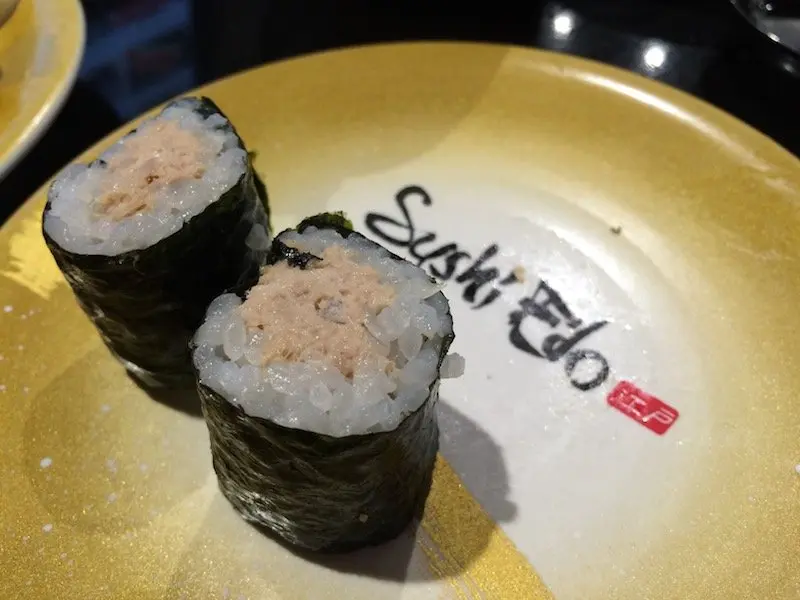 EATING IN BRISBANE WITH KIDS
Roam the Gnome loves Sushi Edo Brisbane, the best sushi train restaurant in Brisbane for kids.
Ordering by iPad makes it fun for kids too.
Check back soon for more yummy places to eat with Kids in Brisbane.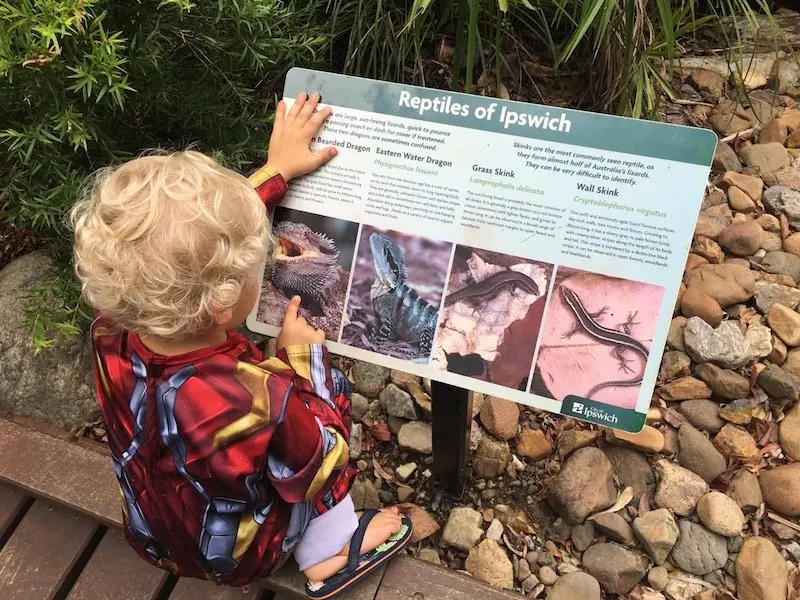 THINGS TO DO IN IPSWICH BRISBANE
Southwest of Brisbane, you'll find the urban town of Ipswich.
Ipswich is built around the Bremer River, and there's plenty to do in this arty town.
Make a day of it by visiting:
RELATED: Big List of the BEST Things to do in Ipswich with kids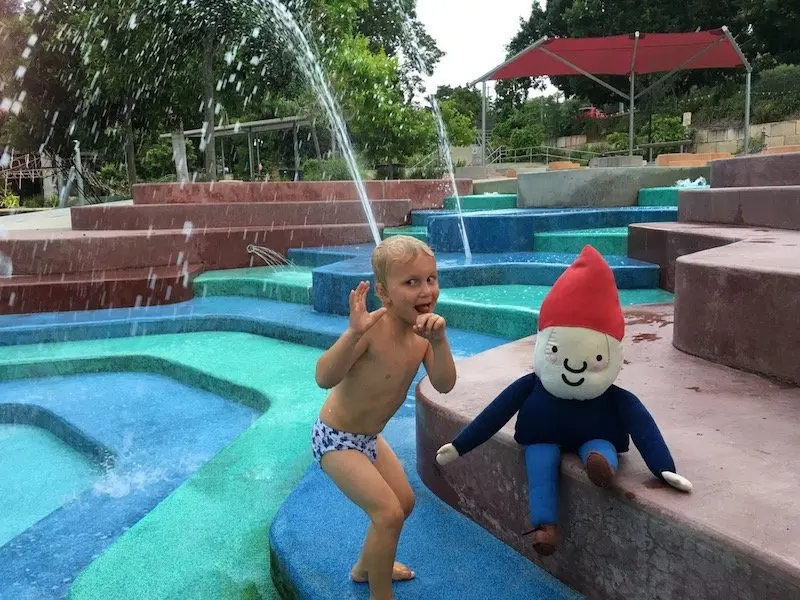 No.1: Bob Gamble Water Park
Don't forget to stop by the Bob Gamble Park Waterpark
There's THREE playgrounds in one here.
It's FREE too!
No.2: Airport Playground in Ipswich
The Lobley Park Ipswich Airport themed playground is fun for kids
No.3: Mysterious Creatures in the Bremer River
Here's a quirky one to do.
Take the kids in the early evening to try to spy the mysterious Bremer River creatures in Ipswich.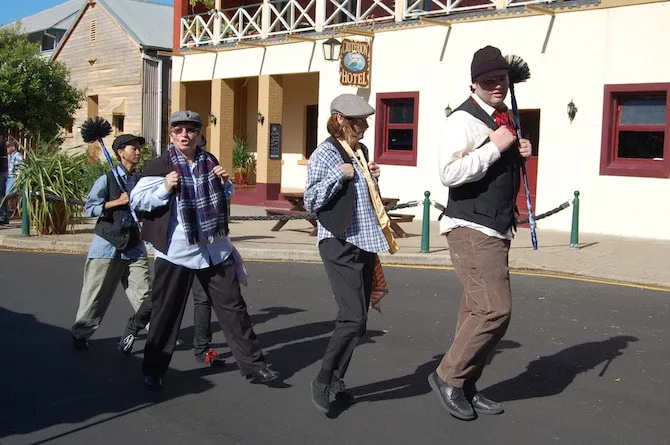 MORE THINGS TO DO AROUND BRISBANE
No.1: Goomeri Pumpkin Festival QLD
The Pumpkin Festival at Goomeri has a pumpkin rolling contest.
Plus pumpkin scones!
No.2: Mary Poppins Festival Maryborough QLD
Did you know there's a Mary Poppins Festival in Maryborough each year?
This festival celebrates all things Mary Poppins.
They even have a Chimney Sweep competition!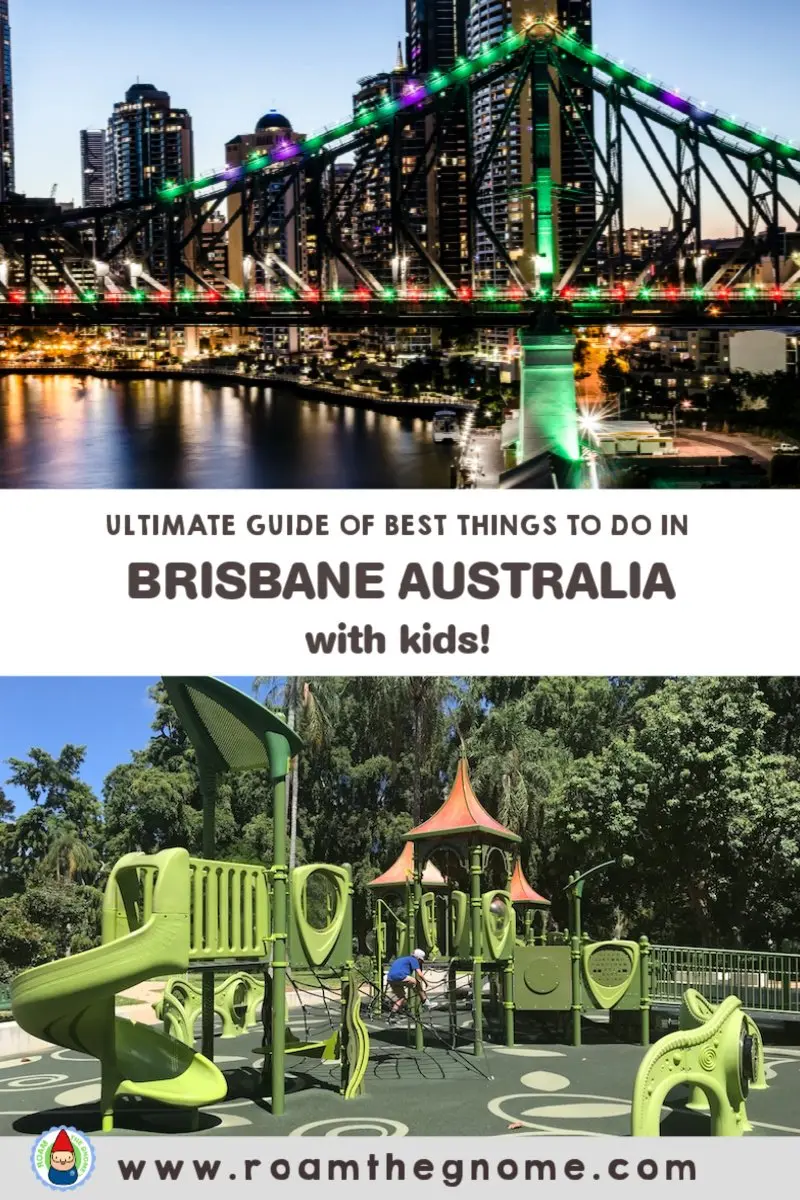 Brisbane Map