INSIDE: Roam the Gnome's Guide to the Best Zoo in Australia (Steve Irwin Australia Zoo)
Australia Zoo has been on our bucket list for quite some time.
Wildlife warrior Ned has been busting to head on up, and so for Ned and Jack's combined birthday present, we headed up there a few weeks ago.
Have a little look at our video below.
It's the best of the day in less than 2 minutes!
Then read on to see why we rate it the best zoo in Australia!
Disclosure: This article contains affiliate links. If you make a purchase after clicking on one of these links, we may receive a small commission at NO extra cost to you.
The Best Zoo in Australia!
Australia Zoo is a giant 1000 acre home to over 1200 animals from around the world.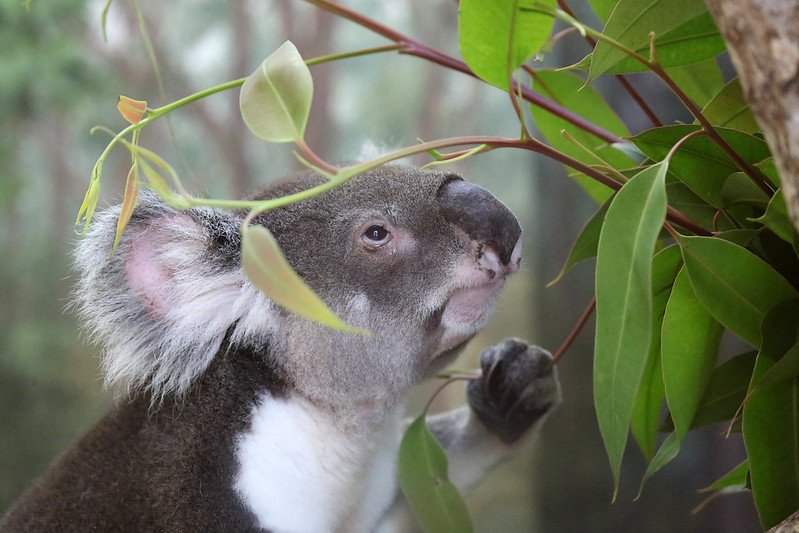 Image credit: Cuatrok77 via Flickr CC BY SA-2.0
Best Australian Animals
If you visit, you can see all the Australian animals including:
kangaroos
tasmanian devils
echidna
koalas
possums and gliders
wombats
emus
raptors
stone curlews
venomous snakes and pythons
turtles
lizards
native parrots and kingfishers
dingos, and
CROCODILES!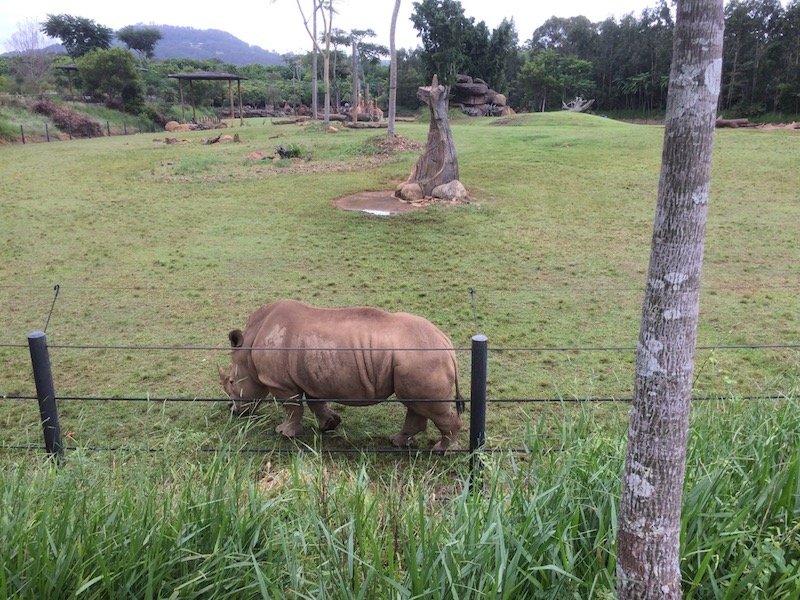 Best Exotic Animals
Plus these animals and birds from around the world:
red pandas
lemurs and meerkats
macaws
giant tortoises
camels
brolgas
exotic birds
rhino iguanas
elephants
giraffe
rhinoceros
tigers
zebra
There's even a Australia Zoo children's zoo with farm animals they can pat.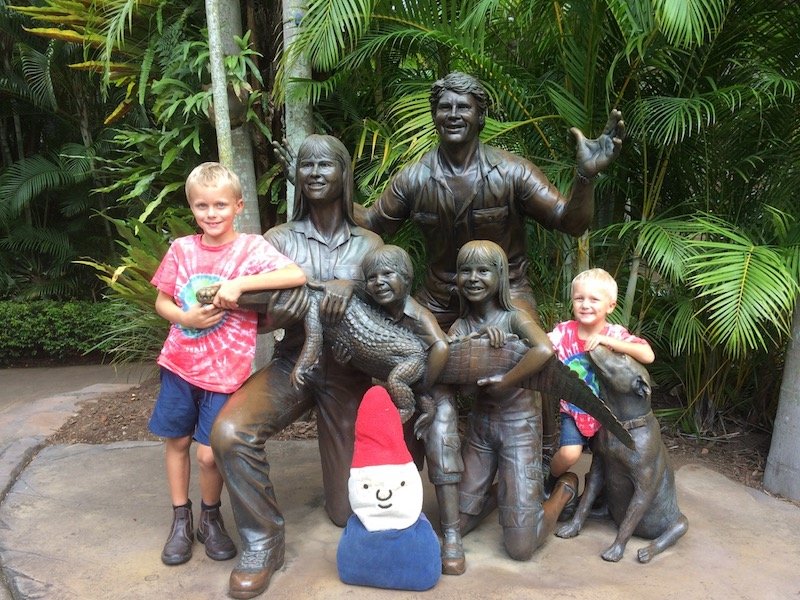 The highlight of the best zoo in Australia?
The Irwin Family – Terri, Bindi & Robert – live onsite, but out of sight!
If you are lucky, you may catch a glimpse of them hosting the croc show!
No other zoo in Australia offers that possibility!
---
Book Now: Australia Zoo Entry with transfers from Brisbane (BEST SELLER)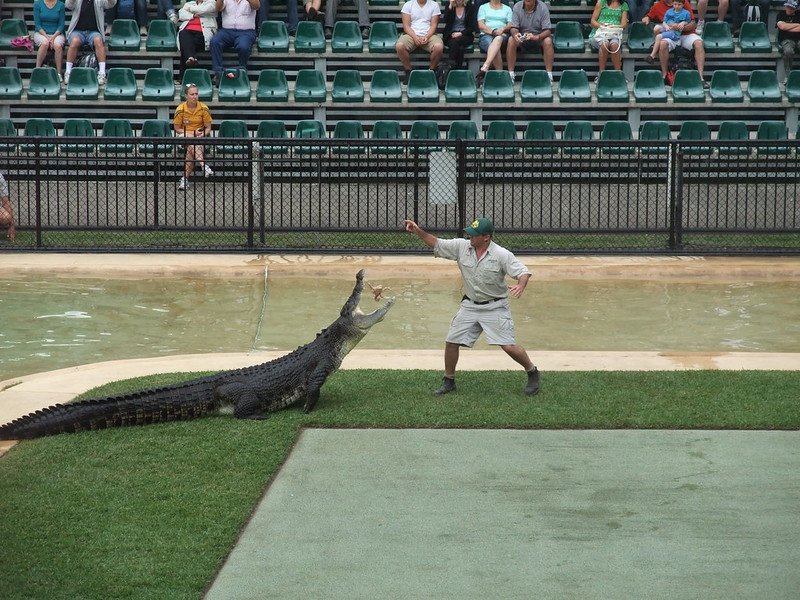 Image credit: Yun huang Yong via Flickr CC BY-2.0
10 Best Things to Do at Australia Zoo
No.1: Watch the Crocodile Show at Australia Zoo
There's lots of live shows each day where you can see the animals up close.
See birds, otters, snakes, and tigers in their home environments, but be sure to catch the signature show!
This is your opportunity to watch a saltwater crocodile launch from the water in the world-famous Crocoseum's Wildlife Warriors show.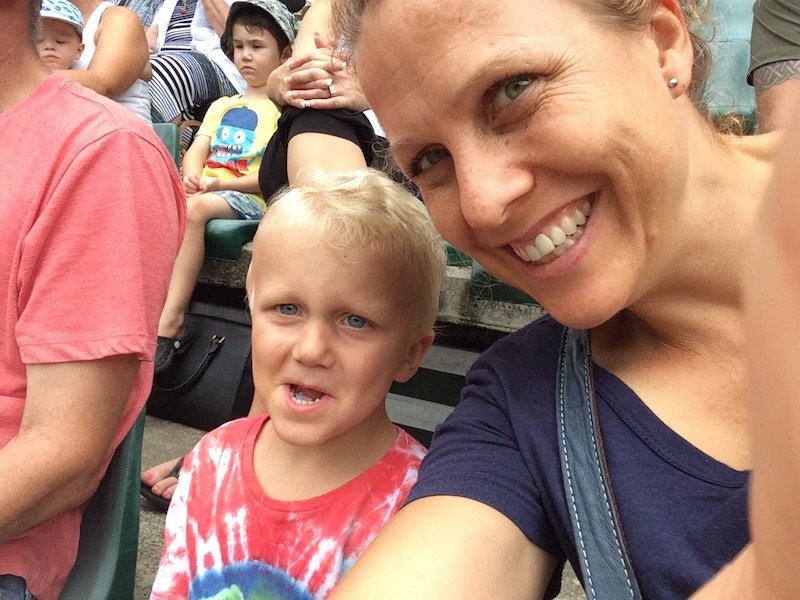 The Wildlife Warriors Show is on at 12.00pm daily in the Crocoseum.
It's thrilling!
Hot tip: Bring a hat & sunglasses. The stadium in full sun, and it's bright.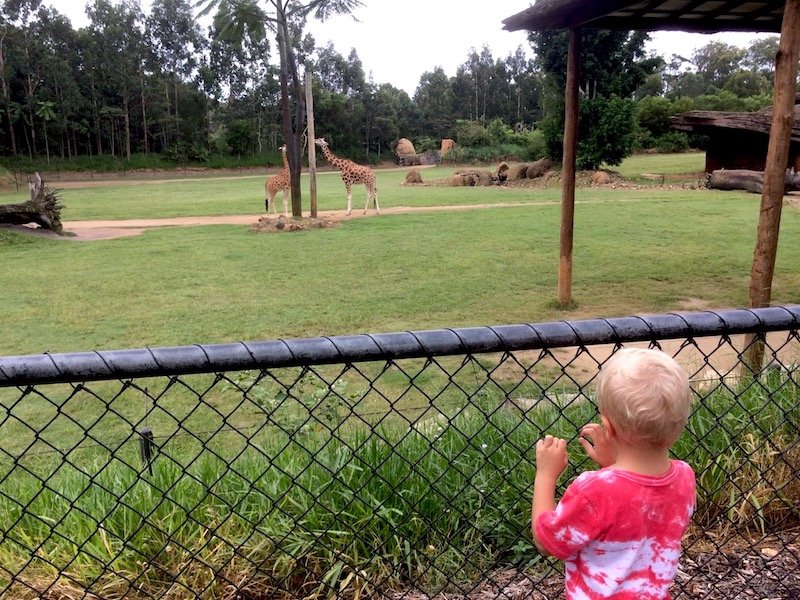 No.2: Visit the African Animals in the African Savannah exhibit at Australia Zoo
The African Savannah exhibit is one of the best we've ever seen.
A natural expanse of open range plain, the savannah is the home of giraffes, white rhinos and zebras.
Watch them interact as they would in the wild.
This is Queensland's only multi-species exhibit!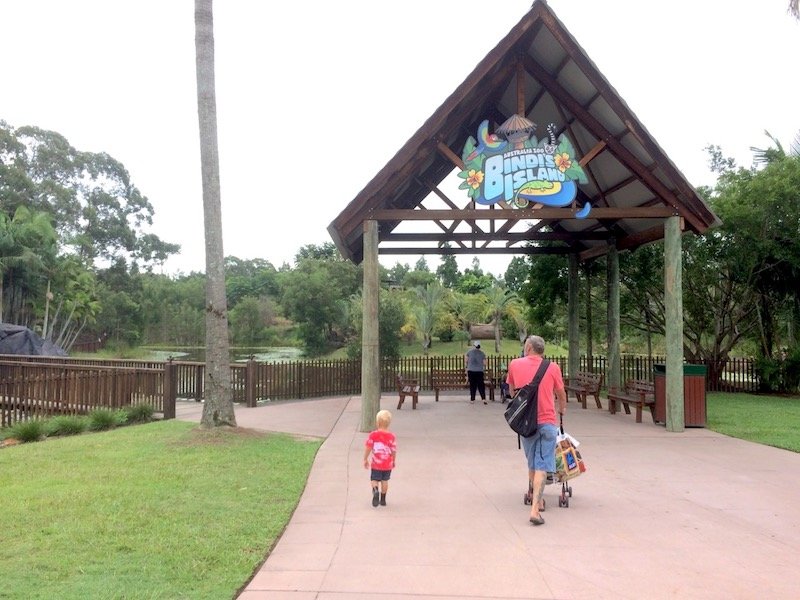 No. 3: Head to Bindi Island at Australia Zoo
Bindi Island has roving Lemurs!
Plus:
macaws
a massive treehouse
an aligator snapping turtle, and
giant tortoises.
It's kid heaven for those who love wild things.
But those lemurs.
My gosh, they are cheeky, but fun!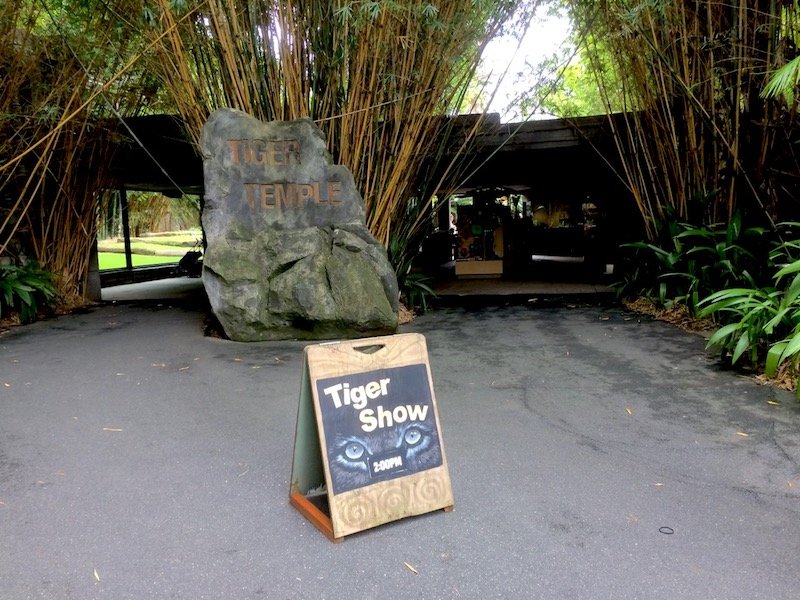 No. 4: Head to the Tiger Temple at Australia Zoo
Stare in awe at the majestic Sumatran and Bengal Tigers at the Tiger Temple.
There's shows daily to watch them being fed.
Get up as close as you can to the window, as the tigers come VERY close!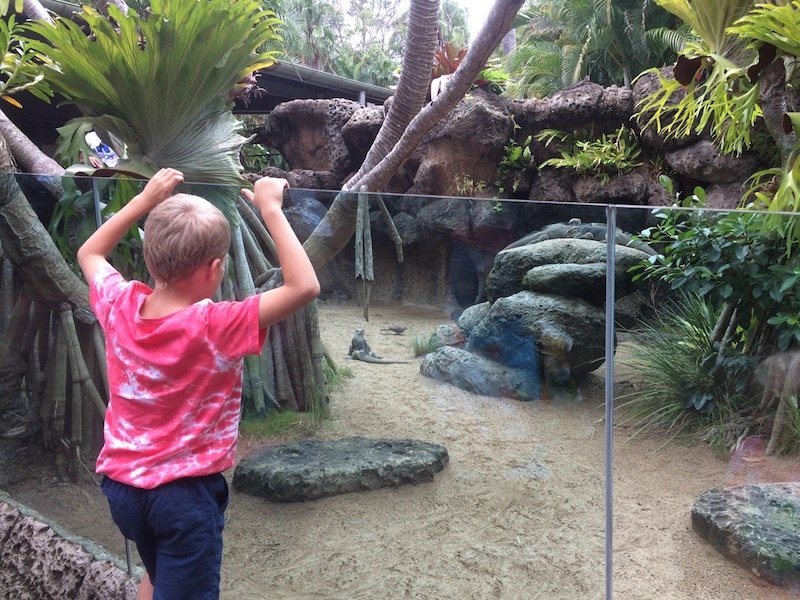 No.5: Meet Roving Animals
Meet roving animals throughout the day including baby alligators, snakes, lizards, and talking cockatoos.
Ned patted a snake just inside the entry and this set the tone for his whole day – thrilled!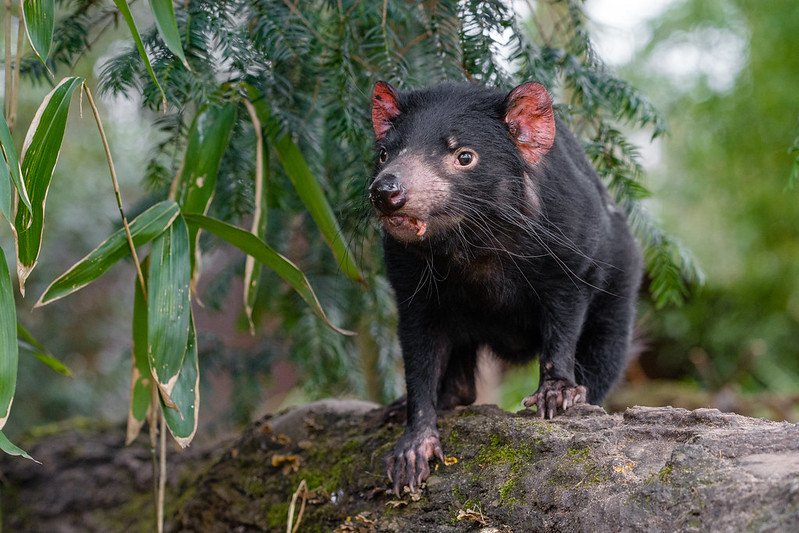 Image credit: Mattias Appel Public domain
No.6: Say hi to Australian animals!
For those wanting to interact with Australian animals, there are opportunities to:
feed a kangaroo

pat a cuddly koala

see wombats

spy echidnas

laugh at Tasmanian Devils, and

be wowed by snakes, lizards and goannas too!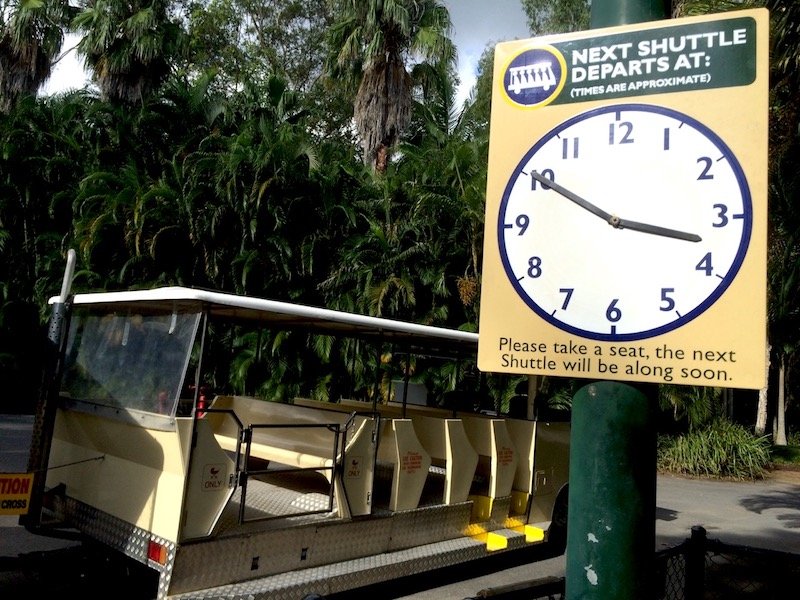 No.7: Ride the Shuttle
Take the Shuttle at least once.
Hot tip: Hop on it first thing, ride it all the way to Africa, and walk back against the crowds.
It's the best way to ensure you see everything, without having to battle the hoards of visitors.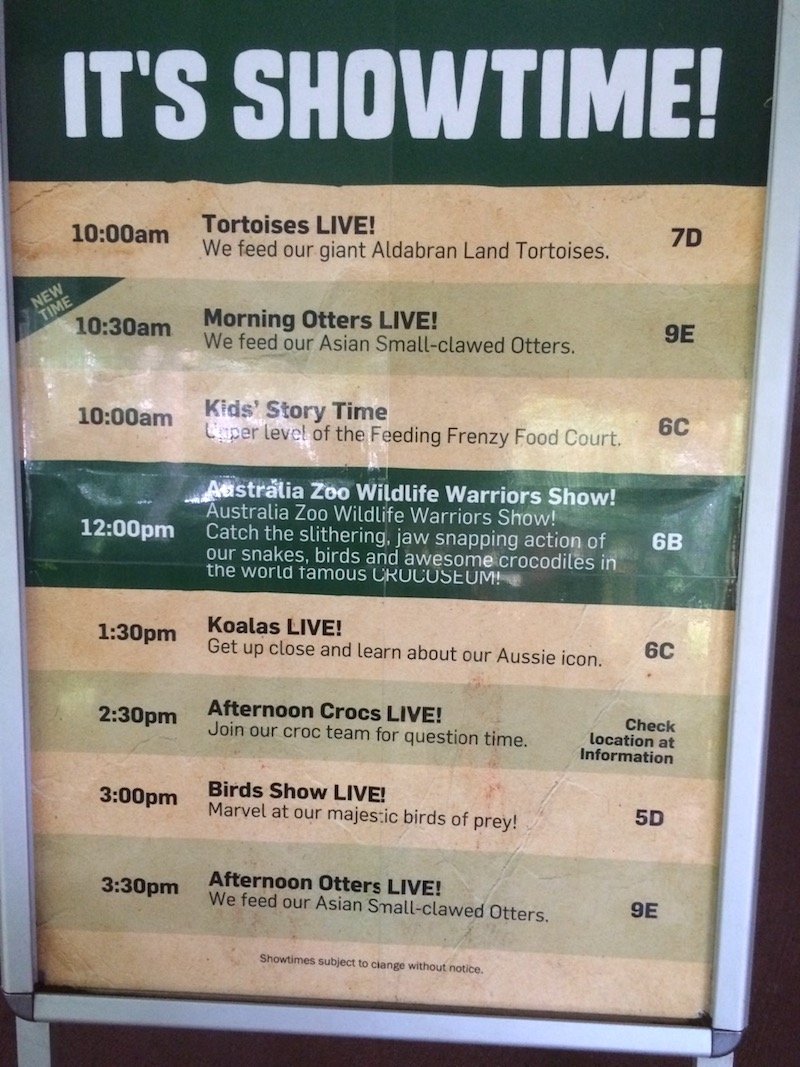 No. 8: Download the Australia Zoo app
Download the Australia Zoo app for iphone and android here.
The app features:
comprehensive information about Australia Zoo's exhibits and animals
a day planner
show reminders so you don't miss the amazing wildlife shows
handy hints on how to adopt an animal
guide to book an animal encounter
tips on where to enjoy lunch
zoo history and more!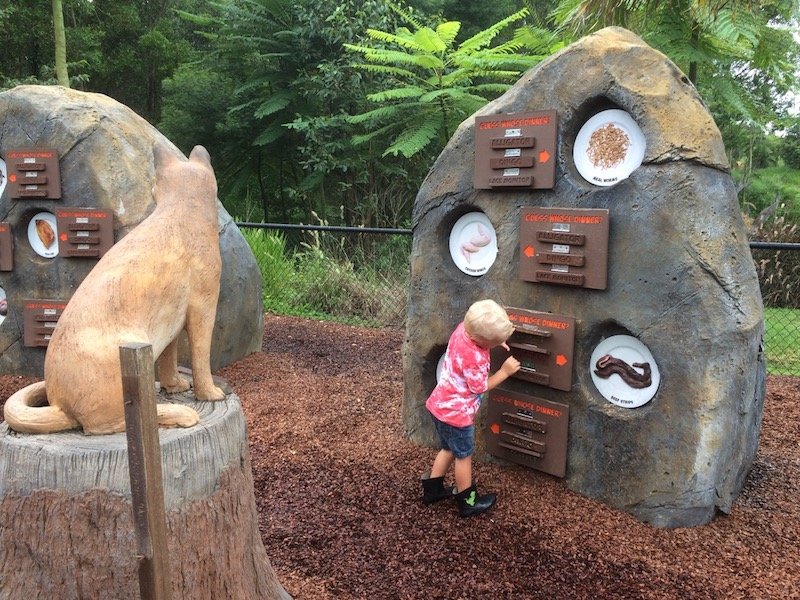 No.9: Play at the best zoo in Australia!
There's THREE super dooper kid-friendly spots you must not miss at Australia zoo.
These playgrounds at Australia Zoo give the kids a chance to run off energy, and move.
That's a good thing any time of the day, but especially when they have to sit for extended periods to watch shows and the like.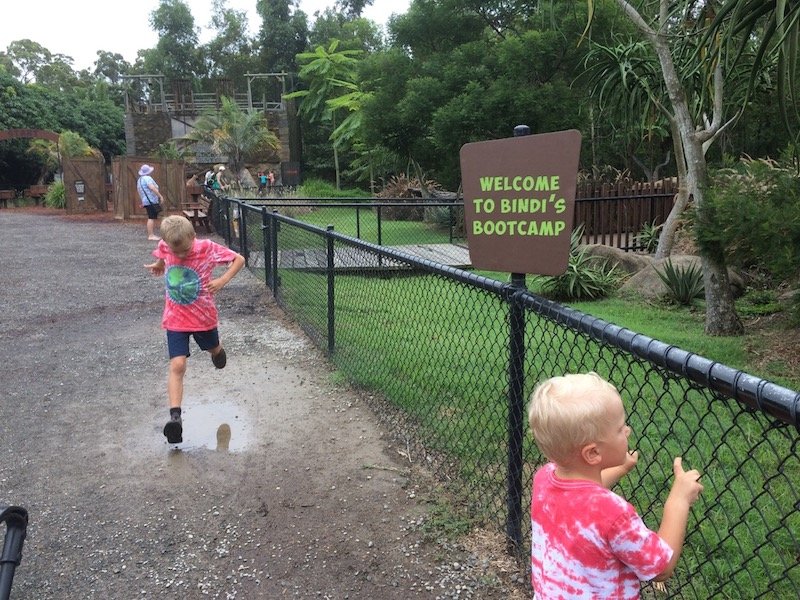 1: The interactive Bindi's Bootcamp zone
Find hide-and-seek games, surprises around every corner, and lots of animal puzzle fun on interactive walls.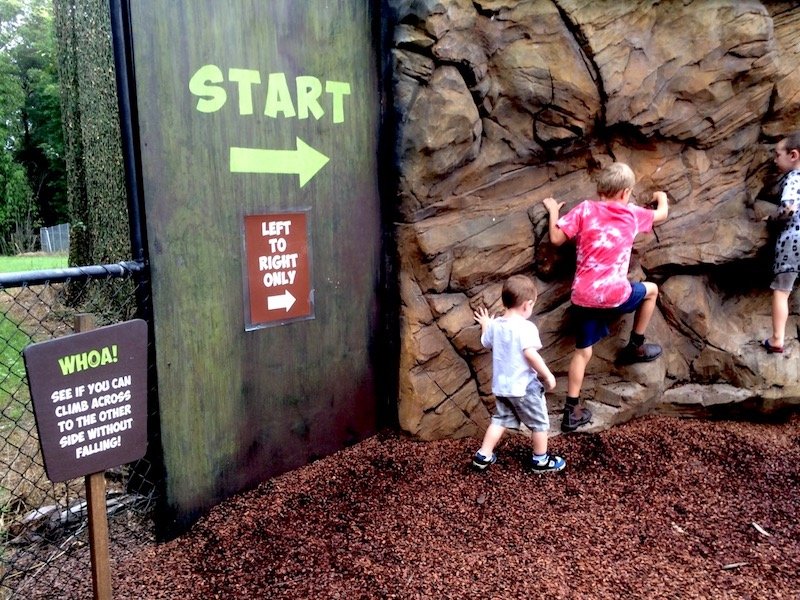 Plus, let the kids loose on the awesome rock-climbing bouldering wall set to challenge the kids.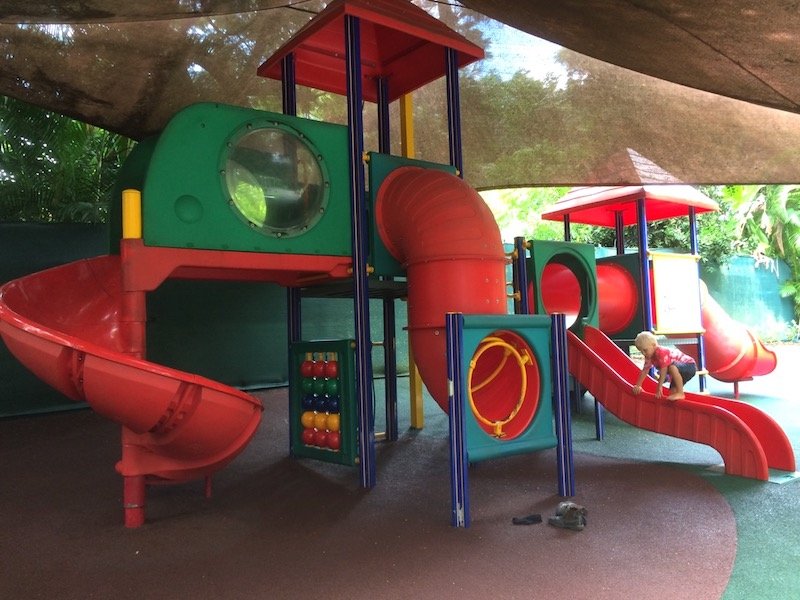 2: Children's playground (spot 12 – 6E on the map)
A place to run up and slide down to let off some steam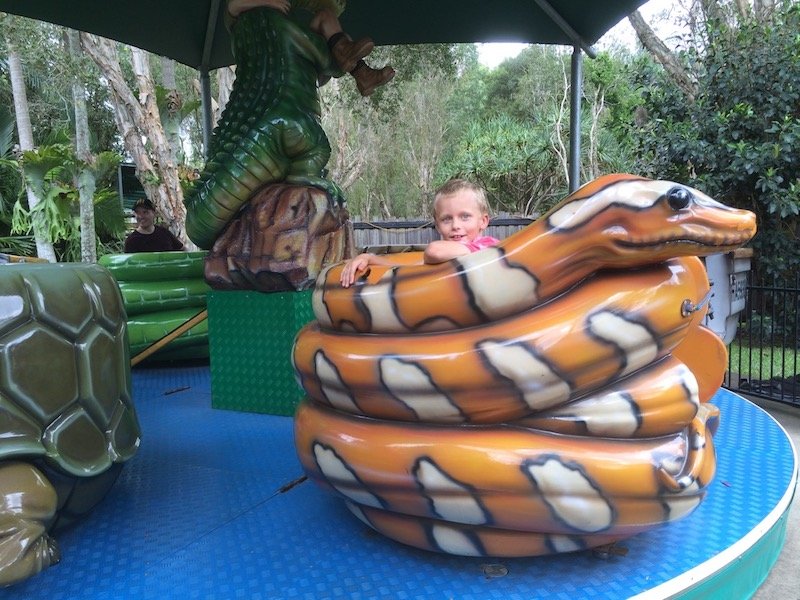 3: Fossil dig & carnival rides
Close to the Crocodile pens, there is a Steve Irwin- inspired Tea Cup ride, a jumping castle, and a fossil dig play area including a mystery cave.
The tea cup ride and the jumping castle are FREE!
Caution for little kids: dinosaur roars may be heard.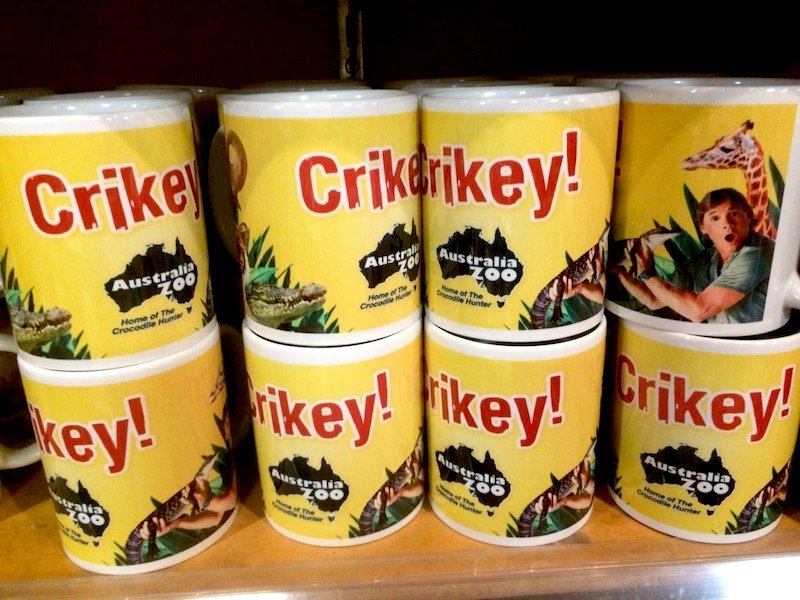 Australia Zoo Shop
The Australia Zoo Gift Shop at Australia Zoo is a treasure trove of Australian souvenirs.
The Australia Zoo merchandise on offer includes:
Calendars, keyrings, magnets and bags
Australiana souvenirs and soft toys
Wildlife Warrior branded goods
Robert Irwin books
Crocodile Hunter DVDs
Steve Lives Surf Wear
Terri's Cougar Collection
Bindi Wear
Tigers Togs clothing ranges
You can shop the store online too.
Happily, a portion from every dollar you spend at Australia Zoo directly supports Australia Zoo's conservation projects. That's guilt-free shopping right there!
Take a look inside the Australia Zoo shop here.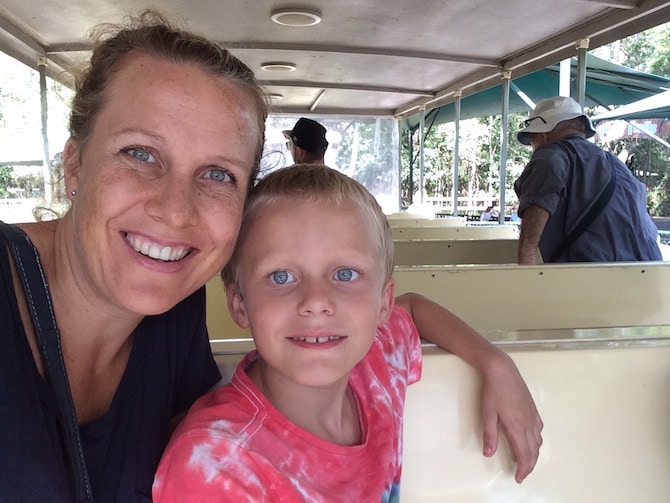 What to eat at Australia Zoo
Can you take food into Australia Zoo?
We brought our own snacks, fruit, cracker biscuits, water and drinks, and we had no problem entering with those in tow.
Feeding Frenzy Food Court at Australia Zoo
If you prefer to eat out for lunch, the Feeding Frenzy Foodcourt upstairs in the Crocoseum has your usual fast food fare at slightly higher than normal prices.
If you are on a budget, BYO food and save your cash for an icecream or a souvenir.
Hot tip: There is a Storytime session, "Bindi's Wildlife Adventures" for kids in the Food Court.
This might be your only chance in the day to sit for a minute and enjoy a hot coffee.
Dingo Diner
The Dingo Diner (Map Ref 8B) seats up to 150 people and serves hot food, sandwiches, drinks, coffees, cakes and ice creams.
Coffee Carts & Kiosks at Australia Zoo
If you catch the shuttle to Africa early in the morning (highly recommended- start at the back and meander homewards passing all essential exhibits!), there's a coffee cart where you can purchase a takeaway brew to sip as you go.
There's also:
three kiosks
drinks and ice cream vendors throughout Zoo grounds
drink vending machines, and
confectionary machines selling the best Australian snack foods!
Vegetarian food at Australia Zoo
Vegetarian meals are on offer, as is a selection of food for guests with food allergies or strict diets.
Ask a friendly waitstaff representative for help.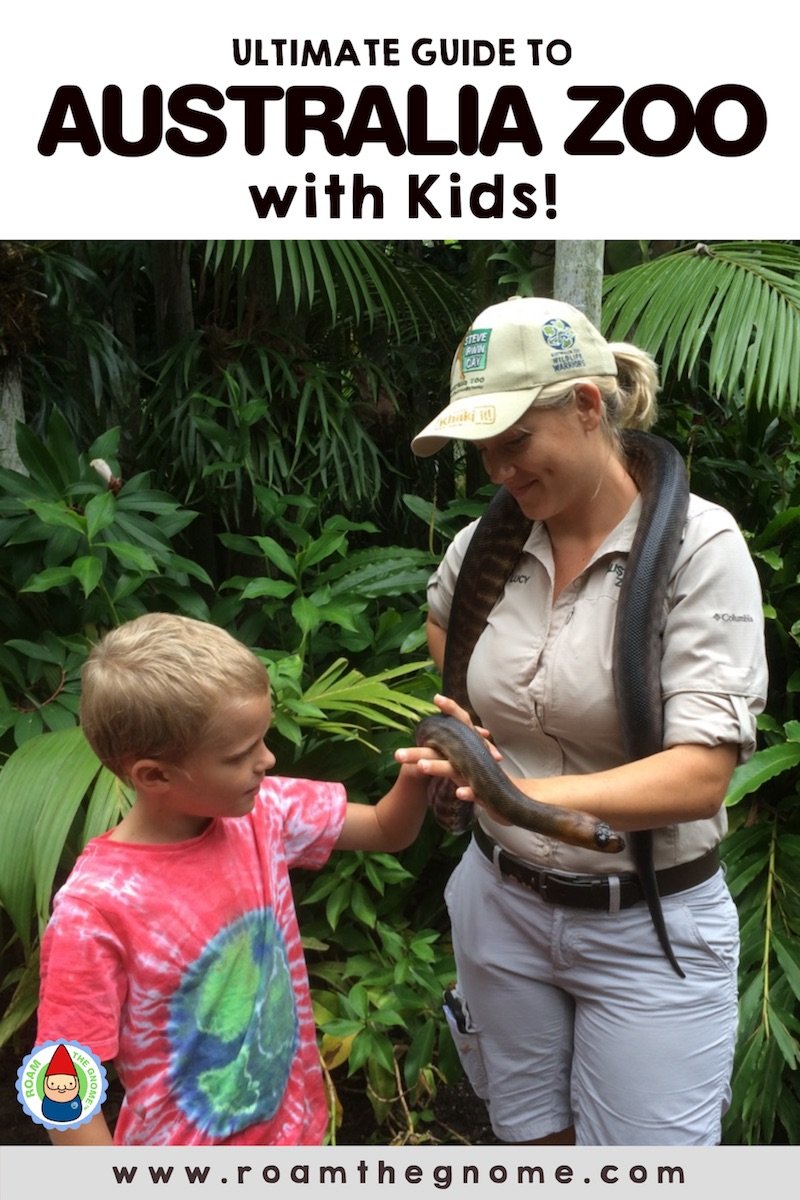 Australia Zookeeper for the Day
You can book a "Zoo Keeper for the Day" experience for the kids.
This is a hands-on experience running from 9am to 2pm, where kids are guided by professional animal keepers and given a behind-the-scenes tour.
There's the:
Khaki Discovery Option for kids 6 -10
the Khaki Extreme Option for kids 11-15, and
the Khaki Extreme Reptiles Option for kids 11- 15 also
(Cost is $85 per person including entry into the zoo, a guided tour and activities program, a subway lunch and snack, exclusive Khaki Discovery hat and water bottle and a personal 6×8 photograph with one of their amazing animals!)
Animal Encounters at Australia Zoo
There's also Animal Encounters – a personal and hands-on experience with your choice of animal.
Prices (AUD) start from:
$39 to meet a giraffe or echidna
$79 to meet a rhino, or lemur
$199 per person for a Tiger Walk!
Get up close and personal with a Komodo Dragon – the only zoo in the world where you can do this. Prices from $120, excluding zoo entry.
Find all the options under Animal Encounters on the Tickets page.
You can also "adopt" your very own animal for 12 months!
That's special thing for a wildlife loving kid.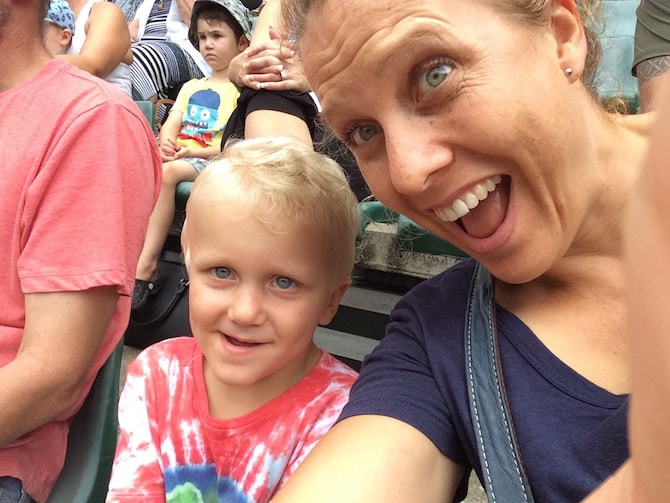 Crikey Club!
Want more Australia Zoo fun at home after your visit?
Kids can sign up to the Crikey Club, a $4.50 per month subscription to the Australia Zoo video hub.
Crikey! Club is the best way to stay connected to Australia Zoo, the Australia Zoo Wildlife Hospital and Wildlife Warriors, as it provides insight and behind the scenes vision into everything that makes us a global conservation leader.
With updates on their rescue missions and an in-depth look at our research projects, Crikey! Club is the ultimate video hub for all wildlife enthusiasts.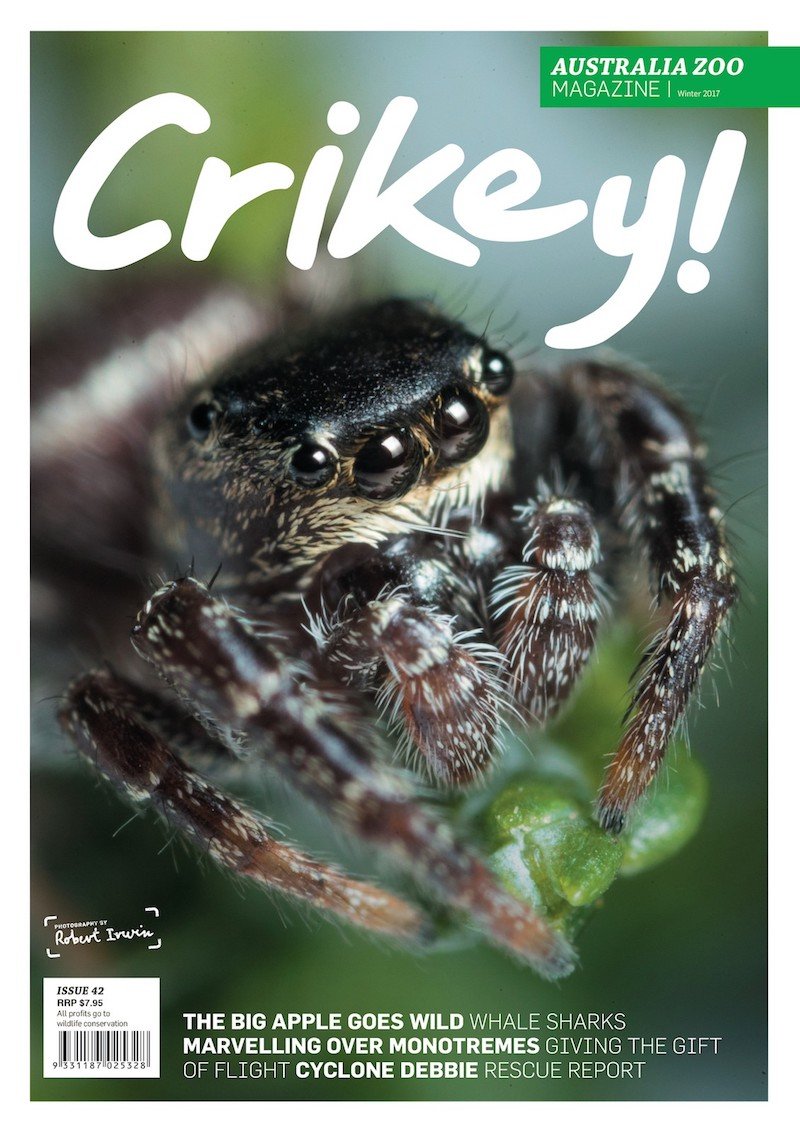 Subscribe to the CRIKEY magazine
Become a Subscriber to the CRIKEY magazine, a seasonal glossy mag just for kids and families with:
in-depth articles on wildlife and topical issues
wildlife news and research
puzzles, jokes, activities
competitions and
special offers.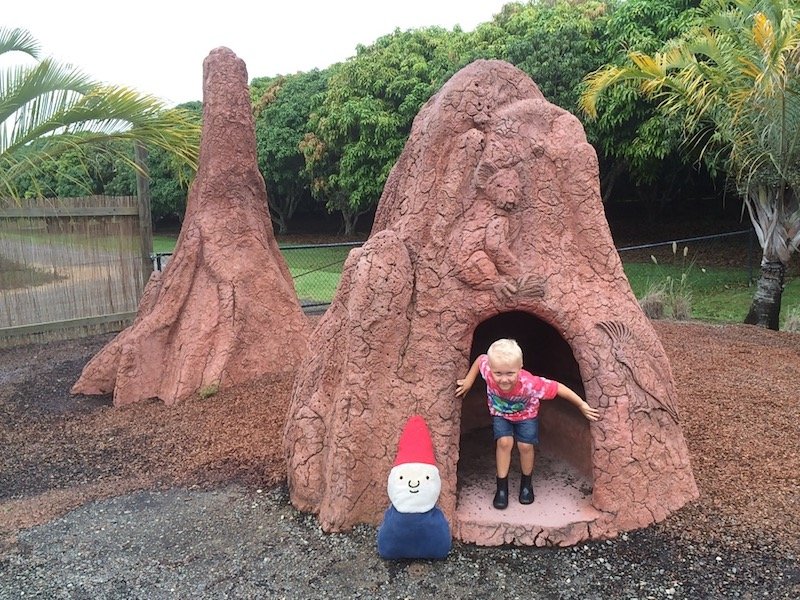 Subscribe to the Newsletter
Stay in touch with the Irwin Family and all things Australia Zoo by signing up to their weekly newsletter, Zoo Weekly.
Australia Zoo Birthday Club
Join the Australia Zoo Birthday Club.
If you happen to visit on your birthday or within 7 days of your birthday, entry is free*
(*Child 14 years and under. Terms and conditions on the link)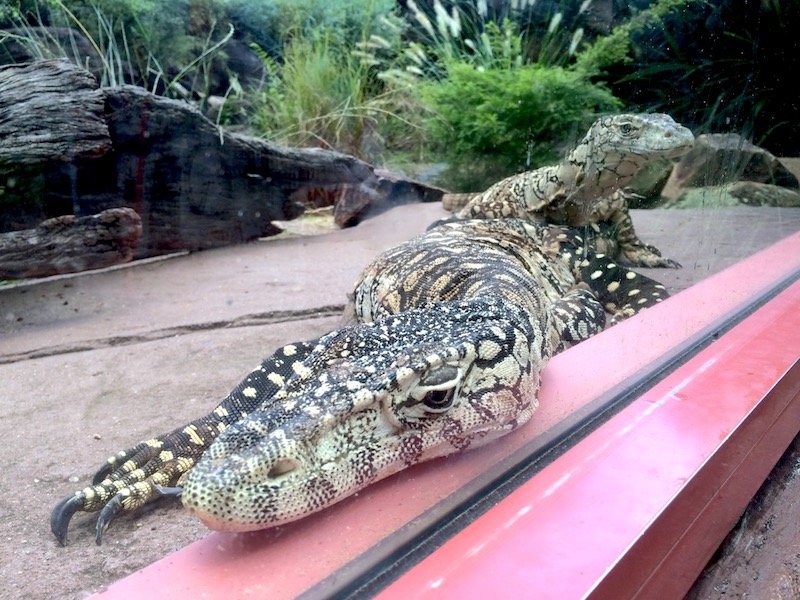 HISTORY OF AUSTRALIA ZOO
Australia Zoo was first called the Beerwah Reptile and Fauna Park and was established in 1970 by Steve Irwin's parents Bob and Lyn.
It's now 50 years old!
In the early days, the two-acre property was home to native wildlife such as:
lace monitors
tiger snakes
freshwater crocodiles
magpie geese and
kangaroos.
Steve's mum Lyn played the role of wildlife carer and with her nursing and love, many injured and orphaned animals were saved. Steve's dad was his hero.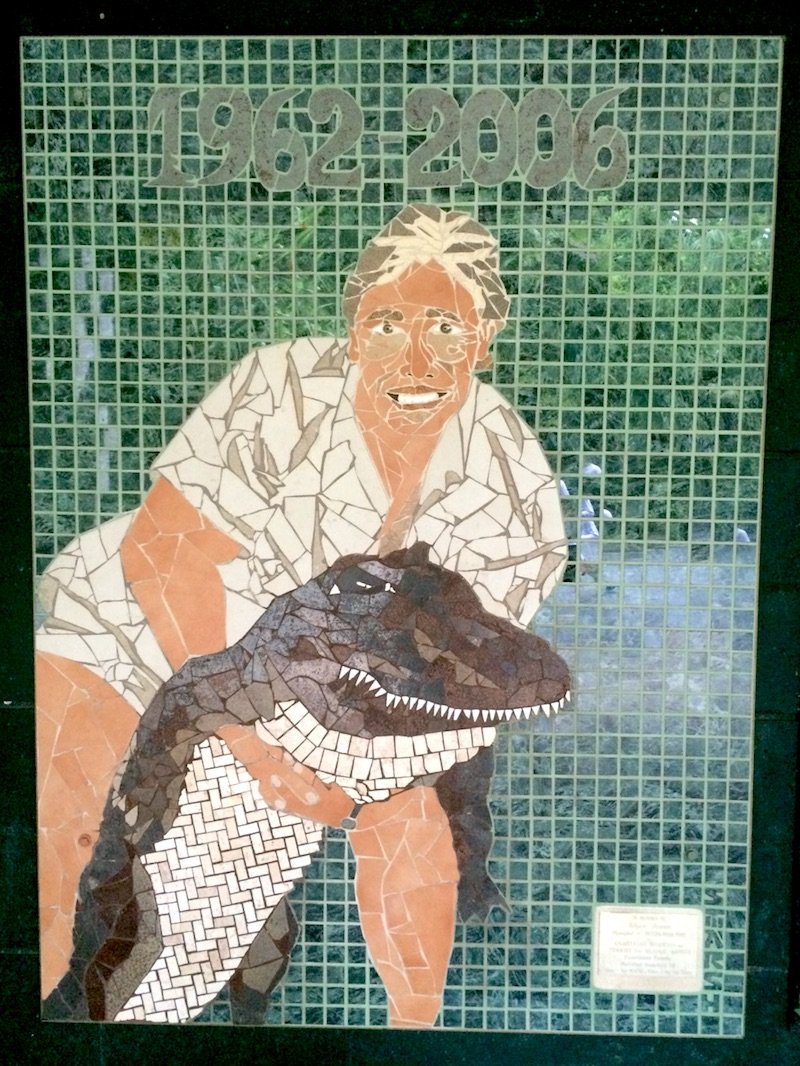 The Creation of Steve Irwin into a Worldwide Phenomena
Throughout his childhood, Steve has accompanied his dad on many field trips and expeditions and gained skills and attributes (crocodile management and relocation being one of them) that would eventually help him to grow his name, his reputation and the Wildlife Warrior brand.
The reptile park grew into a now 4-acre property renamed the Queensland Reptile and Fauna Park, and in 1991 Steve took over management.
Not long after Steve met Terri, a visiting American girl with her own love of wildlife.
Steve and Terri married in 1992.
Fortuitously, their honeymoon coincided with a crocodile rescue mission and while most of us might balk at having to share our new husband with large prehistoric creatures, Terri gave the OK.
That mission was the first project filmed for a wildlife documentary, birthing "The Crocodile Hunter" and bringing Steve's captivating and enormous persona to the world.
"Steve and Terri would film over 150 episodes of Crocodile Hunter, Croc Diaries, Croc Files, New Breed Vets, Ghosts of War and Bindi: The Jungle Girl.
These programs are now seen by 142 countries and 500 million viewers worldwide."
The success of the Crocodile Hunter was pivotal in allowing Steve, Terri and family to expand the wildlife park into what is now known as Australia Zoo, the best zoo in Australia for getting the word out about the importance of wildlife conservation.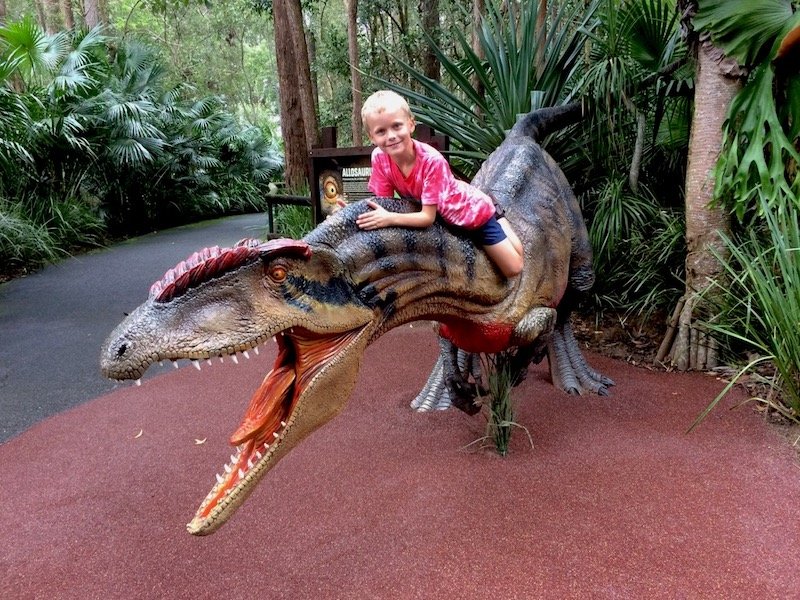 The Story Continues with Terri Irwin, Bindi Irwin & Robert Irwin
The story continued with the birth of Steve and Terri's first child, Bindi-Sue in 1998.
Five years later, they were blessed with a son, Robert.
A mirror image of his dad, he's mad about wildlife but just as crazy about dinosaurs, which is why you'll see a number of dinosaur artefacts, models and statues throughout the Zoo.
Of course, this story is not a true picture without mentioning the terrible day when the Irwin family, Australia and the entire world lost Steve in a snorkelling accident on the Great Barrier Reef.
Hit in the chest by a stingray's barb, Steve died on the 4th September 2006.
Now, Terri, Bindi and Robert, together with their support team of Australia Zoo staff, continue their work of:
animal conservation
animal education
crocodile research
animal rescue, and
their Say No to Animal Products campaign.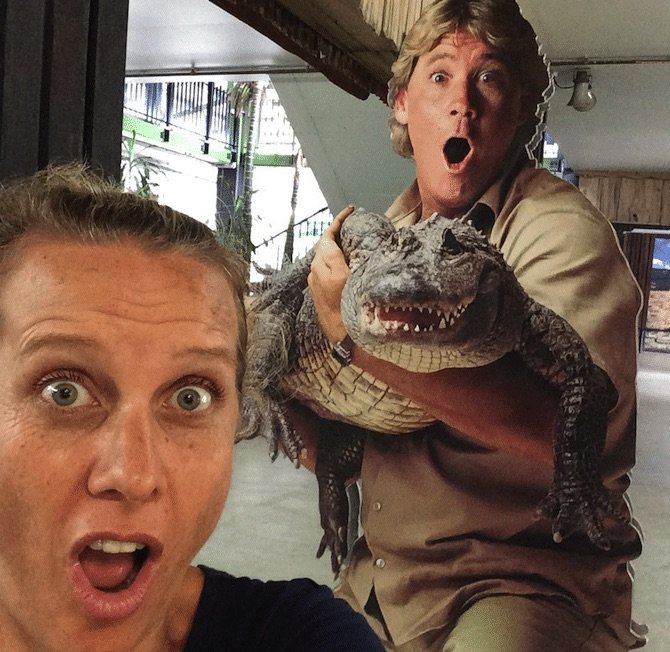 5 Awesome Facts about Australia Zoo!
No.1: As filming generated extra funds, Steve and Terri agreed to put all money raised from filming and merchandise back into conservation.
No.2: Steve and Terri's philosophy is simple: Zoo animals come first, the Zoo team comes second, and Zoo visitors are the crucial third wheel.
No.3: Bindi is named after one of Steve's favourite crocodiles! Bindi is also an Aboriginal word for 'young girl'.
No.4: The Australia Zoo Wildlife Hospital is dedicated to Steve's mum Lyn, who was tragically killed in a car accident in 2004.
No.5: Before his death, Steve had asked Terri to promise him one thing: if anything ever happened to him, she would make sure the Zoo would carry on.
Today Australia Zoo encompasses 1500 acres and employs over 500 staff.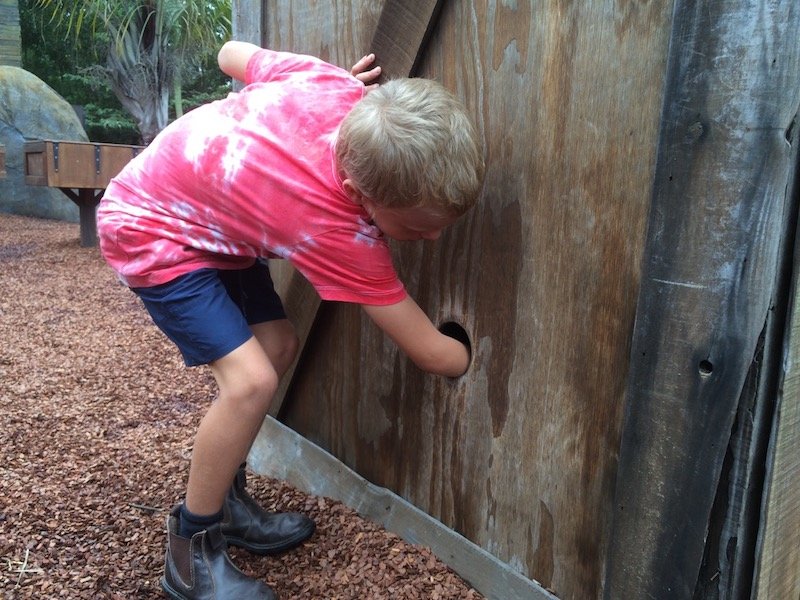 THE INSIDE SCOOP: AUSTRALIA ZOO SUNSHINE COAST AUSTRALIA
Correct at time of publication on Roam the Gnome. Please check with venue for updates. We apologise in advance if there have been any changes we are unaware of. All prices in AUD dollars, unless otherwise stated
Address: 1638 Steve Irwin Way, Beerwah, Queensland Australia
Telephone: 07 5436 2000
Website: Click here
Australia Zoo Opening hours
Open 9am to 5pm daily
Closed Christmas Day.
Australia Zoo Tickets
Book Now: Buy your Australia Zoo full day tour tickets here (with transfers from Brisbane, the closest airport/city)
Australia Zoo prices
Prices current 10th February 2020
Prices start from $59 for adults and $35 for kids. Students and pensioners are $47. Family passes are $172 for a family of four, and $189 for a family of five. . Purchase tickets here.
Children under 3 are FREE!
Hot tip: Keep an eye out for the Sunshine Coast edition of Kids on the Coast. They have discount offers from time to time, but it's also full of information about fun things to do on the Sunshine Coast with kids.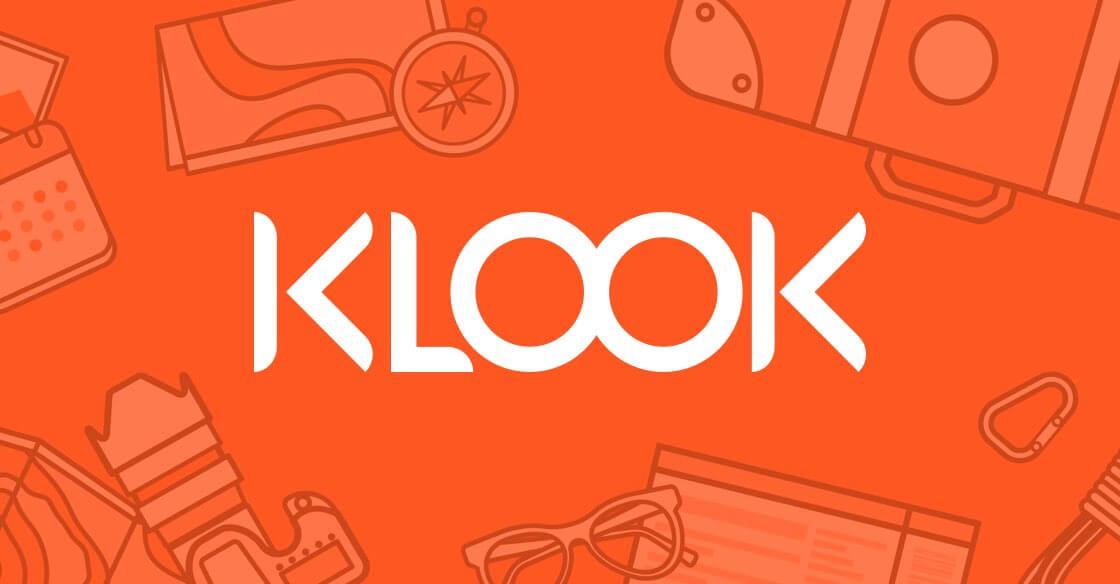 How to get Australia Zoo Discount Tickets
The Two Day pass is the best value Australia Zoo discount tickets.
It's only $89 AUD for adults, $51 AUD for kids 3-14, or $258 for a family of four (2A + 2C).
Both RACQ and NRMA car memberships in Australia offer 10% off entry fees. RACQ members can also enjoy a sneak peek of the Wildlife Hospital by booking through them.
You can also try these places to find discount Australia zoo tickets:
KLOOK
Groupon
Scoopon
Experience OZ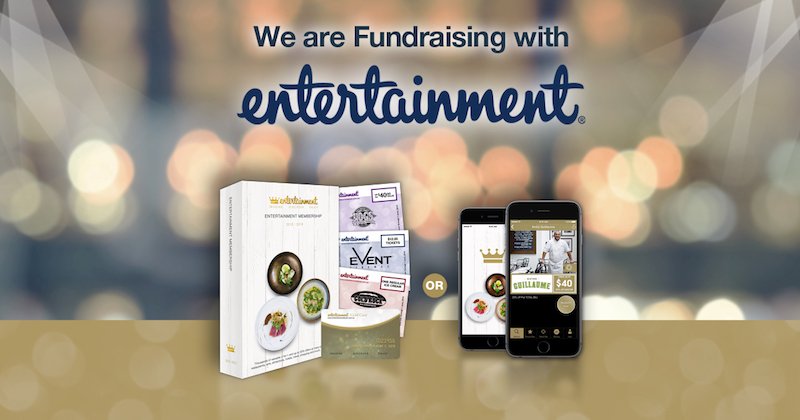 The Entertainment Book discount tickets for Australia Zoo
Or, buy The Entertainment Book, for 15% off entry tickets.
This is a fabulous investment with LOTS of discounted offers on restaurants, attractions, travel etc throughout the whole of Australia via their app.
The multi city membership is worth the $120 AUD fee.
---
Hot tip: Or try the code SAVE10 when you check out. There's no harm in trying.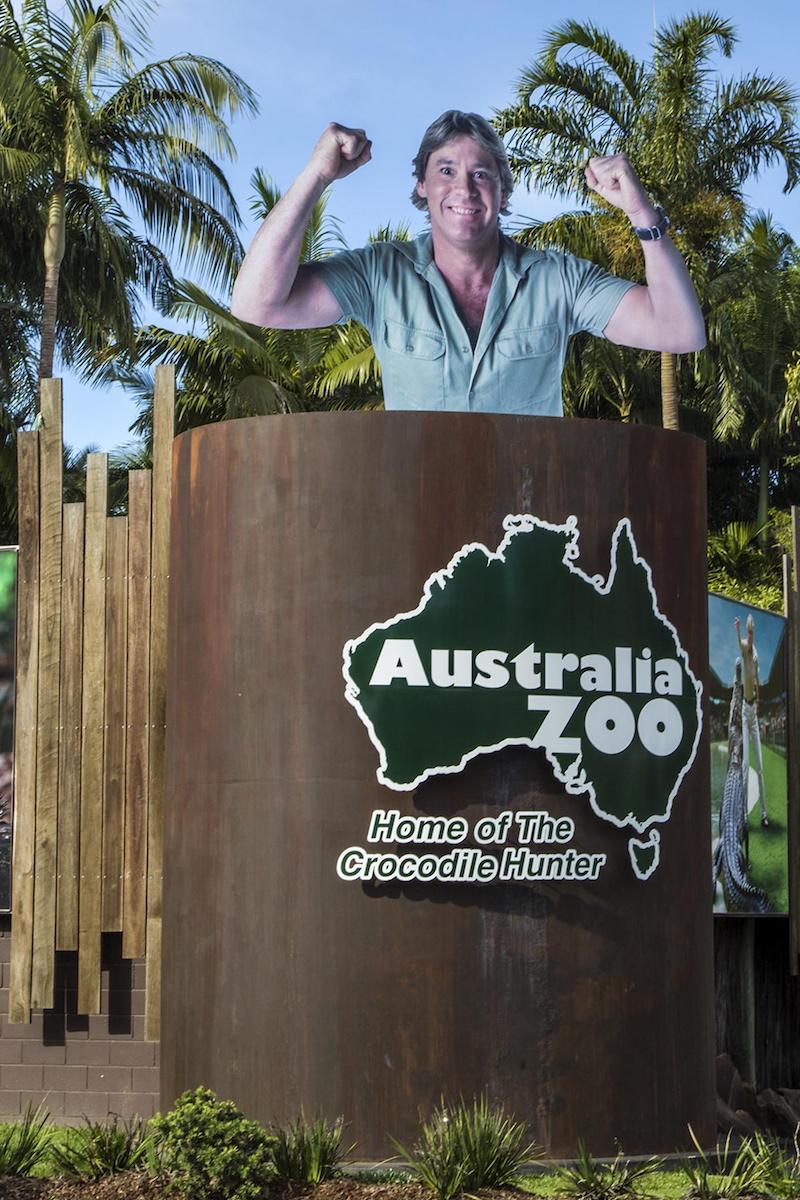 Image credit: John via Flickr CC BY-SA 2.0
How to get to Australia Zoo
Public Transport to Australia Zoo
By Con-X-ion
Return shuttle transfers are available from your accommodation venue on the Sunshine Coast to Australia Zoo daily.
Con-X-ion provide flexible options with transfer times so you can enjoy a sleep in or alternatively arrive on opening at 9am.
Travelling with a family or a group booking? Take advantage of Con-X-ions private transfer options which can cater for all group sizes and requirements.
Telephone 07 5450 5933 or alternatively email [email protected].
By Greyhound Australia
Travel by Greyhound buses to Australia Zoo.
Click here to get a price and book a ticket from your location.

By Rail
The QR Citytrain has a seven-day service that operates between the Gold Coast, Brisbane and Beerwah.
The Australia Zoo courtesy coach meets most trains at the Beerwah Rail Station to transfer passengers to the Zoo.
If the bus is not at the station, simply call the Zoo on 5436 2000 and a bus will be sent out during opening hours for your convenience.
Please check the Translink site for ticket prices. Phone 13 12 30 for the train timetable.

Be sure to plan your journey in advance and check out the latest service updates at translink.com.au or by calling 13 12 30 anytime.
Self Drive to Australia Zoo
The Sunshine Coast is easily accessible by a number of major highways which dissect the region.
It is approximately 60 minutes driving time from Brisbane via the Bruce Highway.
Australia Zoo is situated on Steve Irwin Way, Beerwah.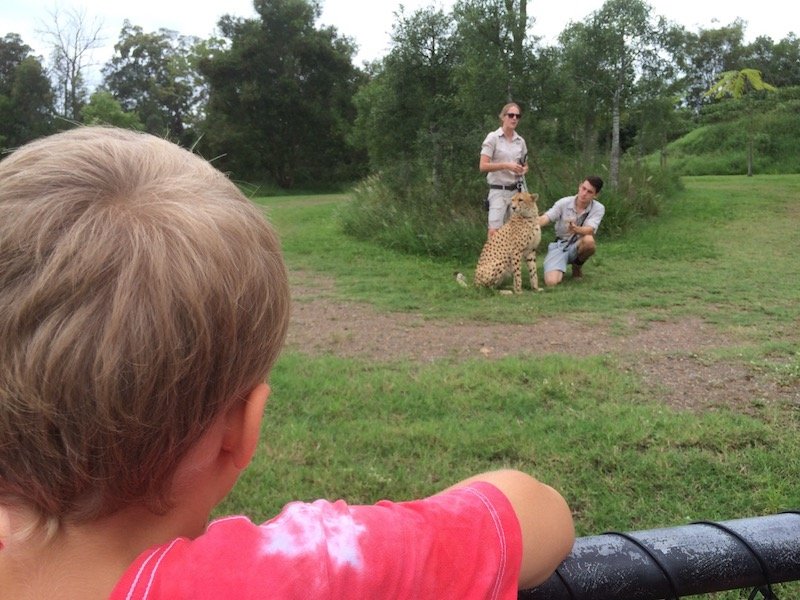 Facilities at Australia Zoo
Lots of free parking available on site.
Plenty of toilet amenities throughout the park. Toddler seats in bathroom stalls and nursing rooms onsite too.
You'll find water bubblers all over too. They are signposted and easy to spot.
ATM's and Eftpos available
Locker hire available
Small Lockers $8.00 Per Day, $5.00 Per 4 hours
Medium Lockers $12.00 Per Day, $8.00 Per 4 hours
Large Lockers $15.00 Per Day, $10.00 Per 4 hours
Where is Australia Zoo located?
Toadstool Rating: What is the Best Zoo in Australia?
The only reason we didn't give this famous zoo in Australia 5 toadstools was that Ned wanted more 'hands-on' time with the reptiles.
Unless you want to pay (a lot) extra, the opportunities are limited to 'Meet and Greet' walkabouts from time to time.

Big List of Zoos in Australia
If a visit to Australia Zoo is not on the cards, take a road trip to see Australian native animals at these Australian zoos too:
Zoos in QLD
Currumbin Wildlife Sanctuary on the Gold Coast (Currumbin, near Coolangatta Airport)
Lone Pine Koala Sanctuary in Brisbane
David Fleay Wildlife Park
Cairns Tropical Zoo
Rockhampton Zoo
Cairns aquarium
Zoos in NSW
Taronga Zoo Sydney (best zoo in Sydney)
Taronga Western Plains Zoo (alt, Dubbo Zoo, the best zoo in NSW)
Wild Life Sydney Zoo at Darling Harbour (quick way to see Australian animals in the Sydney CBD, good for tourists with little time)
SEA LIFE Sydney Aquarium
Featherdale Sydney Zoo
Mogo Zoo
Shoalhaven Zoo
Zoos in Melbourne Victoria
Werribee Open Range zoo (the best zoo in Melbourne)
Melbourne Zoo
Ballarat Wildlife Park
Zoos in South Australia
Adelaide Zoo
Healesville Sanctuary in Badger Creek
Zoos in Western Australia
Perth Zoo (another winner!)
Australian Reptile Park Somersby (near Gosford)
Zoos in the Northern Territory
Territory Wildlife Park (don't miss the bird show)
Crocodylus Park Darwin
Crocosaurus Cove (hop in the glass Cage of Death with the huge crocodile!)
Zoos in Tasmania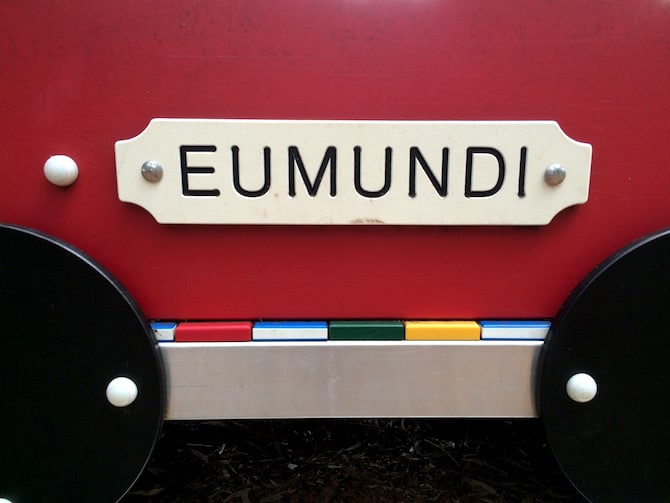 Looking for More Things to do on the Sunshine Coast & Brisbane?
Click the links in blue for more Sunshine Coast & Brisbane attractions.