INSIDE: Everything you need to know about finding the best Ipswich playgrounds
Looking for Ipswich playgrounds for kids?
Ipswich is home to some of the most imaginative and innovative playgrounds in Queensland.
Take a day trip, or make a weekend of it.
You will NOT be bored in Ipswich.
It's a kids haven of fun!
Check out the best playgrounds in Ipswich in our guide below.
Disclosure: This article contains affiliate links. If you make a purchase after clicking on one of these links, we may receive a small commission at NO extra cost to you.
THE INSIDE SCOOP: BEST IPSWICH PLAYGROUNDS FOR KIDS
Correct at time of publication on Roam the Gnome. Please check with venue for updates. We apologise in advance if there have been any changes we are unaware of. All prices in AUD dollars, unless otherwise stated
No.1: Bob Gamble Park Ipswich Riverheart Parklands
The FIRST thing you need to do when you visit Ipswich with kids is to head to Bob Gamble Park.
Bring your swimmers and towels, so the kids can get straight into playing at the spectacular FREE water park.
This design of this Ipswich water playground is unlike anything we've ever seen in Queensland, and kids of all ages love it.
Plus, there's plenty of awesome play equipment on both the left and right of the Ipswich water park including:
swings
nature play obstacles
sand pit
diggers
climbing forts
a separate nature playground space
Be prepared to spend at least 2-3 hours here at River Heart Parklands.
Find all the details of how to get here, facilities and more in our guide to Bob Gamble Playground Ipswich.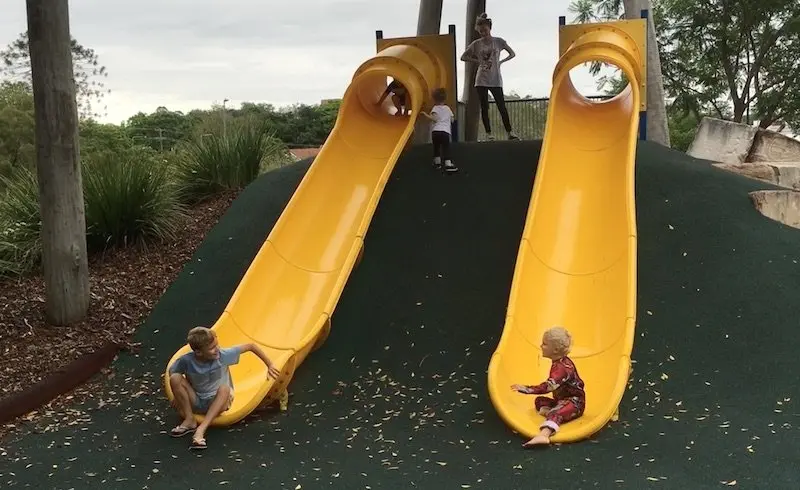 No.2: Queens Park playground Ipswich
In the centre of town, there's a tiered three-level playground with play equipment to suit ALL ages, from toddlers, to preschoolers AND teens.
The dual slides are PERFECT for siblings who love to challenge one another, but there's also a duo swing where they will need to help each other to find the rhythm to make it swing, and a flying fox.
BYO snacks to eat at the picnic tables at Queens Park Ipswich.
Read our guide for all the details (and plenty of pics)
Hot tip: There's also a FREE Nature Centre inside these Ipswich Botanical Gardens where where you can meet a dingo, and kangaroos too!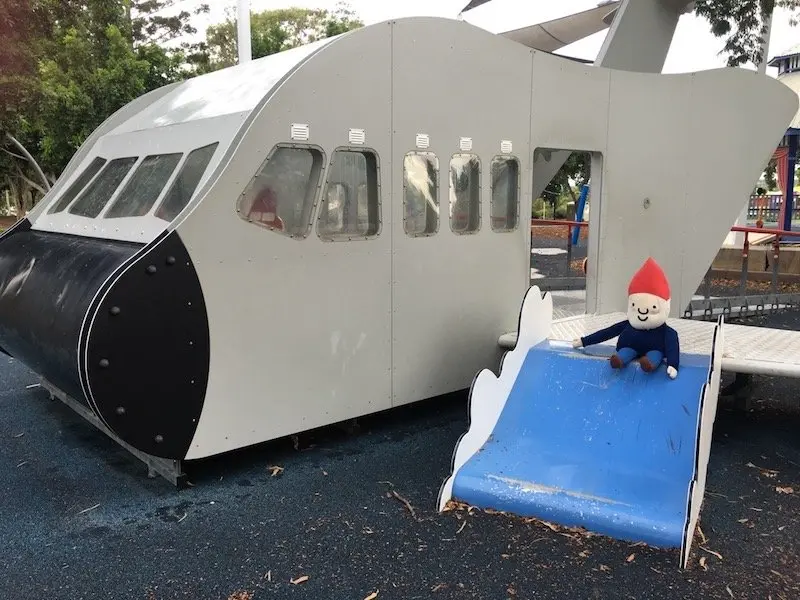 No.3: Lobley Park Airport playground
Next on your list of things to do in Ipswich should be Lobley Park playground.
This airport themed playground has play equipment including an airplane, control tower, and storytelling theatre too.
And so much more including climbing equipment!
Take a sneak peek here & find all the details
No.4: Henry Lawson Bicentennial Park
This is a lovely shaded playground for family fun with:
a dome climber
roundabout tub ride
frog themed seesaw
spider web swing, and
fort with slide.
There's a bike pump track too.
But the highlight is seeing the delightful "The Babies of Walloon" statue of the two little girls Bridget and Mary Jane Broderick who feature in the story by Henry Lawson of the same name, written in 1891.
Find it at 533-569 Karrabin Rosewood Rd, Walloon, not far from the CBD.
No.5: Leichhardt Park Ipswich
The highlight of this Ipswich park is the challenging rubber net playground.
Zipline comes in a close second.
There's BBQ facilities, picnic tables, toilets, a huge sandpit, and play equipment for toddlers too.
Find it at Old Toowoomba Rd, One Mile QLD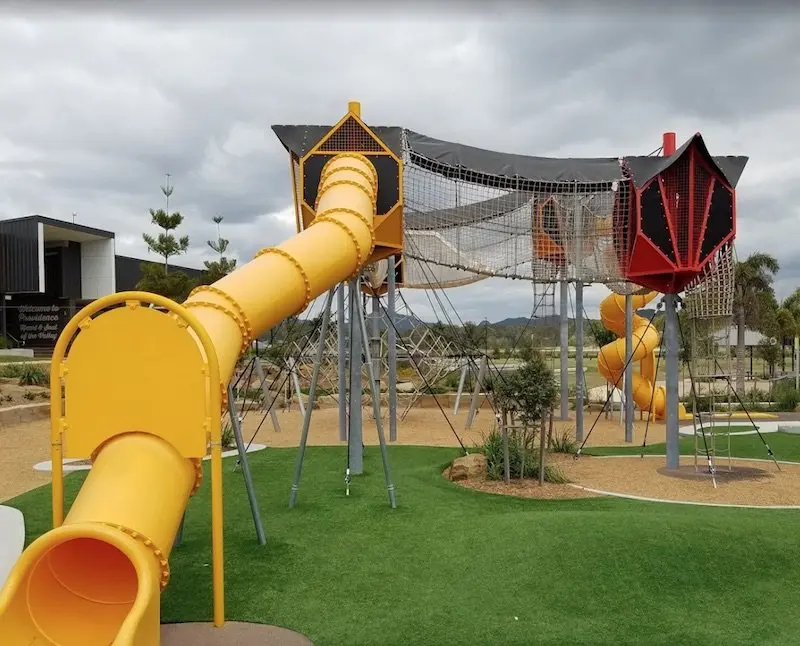 Image credit: Bruce Wong
MORE Playgrounds near Ipswich
You can also find play spaces at these best parks in Ipswich:
No.1: Ripley Park Splash 'n' Play Adventure park
This awesome playground and water splash pad is just outside Ipswich via the A5.
It's definitely worth the drive.
The Ripley water park address is Providence parade, South Ripley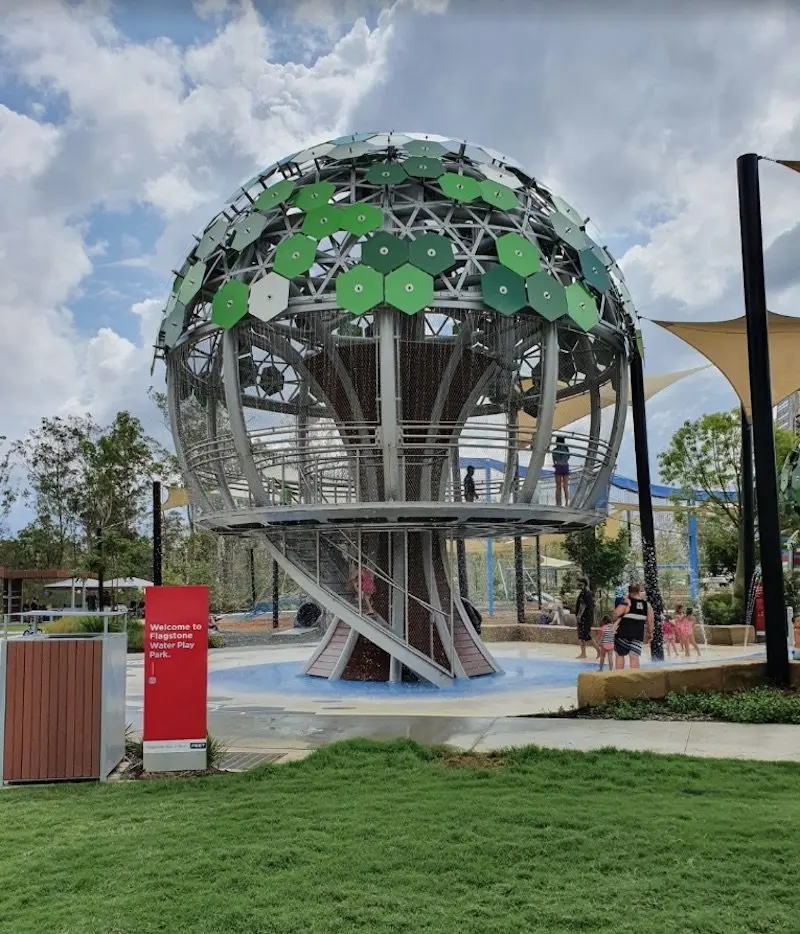 Image credit: Dan Turner
No.2: Flagstone Park Undullah
Flagstone Water Play Park is the most beautiful water playground we've ever seen, with a GIANT Enchanted Wood tree centrepiece, and a couple of smaller tree structures that splash water down onto the kids too.
(It looks like a real life version of that famous 70's toy, Klorofil The Magic Tree we all loved!)
Stairs lead up into the inside of the big tree, and there's water spray guns on the first level for kids to target their friends.
There's also:
a GIANT fort structure
with climbing net, and
rope bridges, and
matching slides from way up high!
This playground is definitely worth the time in the car.
(Drive time 50 minutes from Ipswich CBD via Teviot road)
Find it at Flagstonian Dr, Undullah.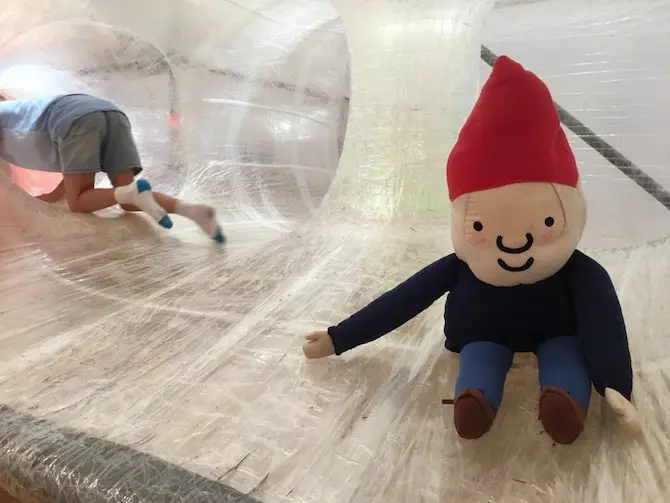 BEST INDOOR PLAYGROUND IPSWICH?
No. 1: Ipswich Art Gallery
While not really a playground, there's always some kind of "kids play area" or activity to be found at the current exhibition at Ipswich Art Gallery for children.
It's the ideal place to go on a rainy day, when you need to find somewhere for the kids to be busy and engaged and you can't visit an outdoor playground.
The bonus is that it's "an educational experience" too.
Win, win!
No.2: Inflatable World
Kids can jump until they can't jump anymore at this inflatables park in Ipswich.
It's the ideal place to run off all that excess energy.
Find it at 81 Warwick Rd, Ipswich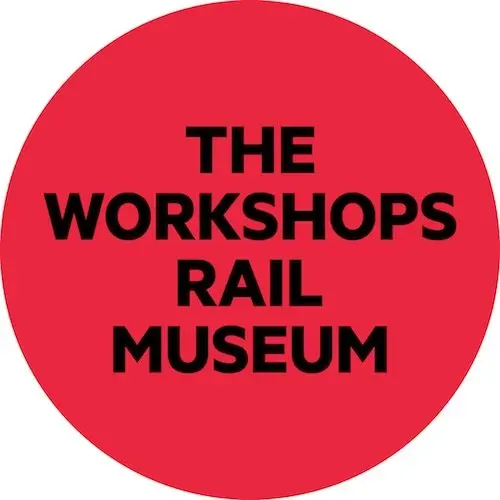 No.3: The Workshops Rail Museum
THIS is Ipswich's number one indoor play space for kids!
The hands-on play area here lets kids role play and try out all the different professions involved in the Railway Industry.
Plus, there's more!
Railway carriages to explore
Miniature model railway exhibitions
Historical exhibitions of Queensland Rail
Try the Train Driver simulation!
See engines, tractors and machines from the Steam era
It's a full day excursion for families.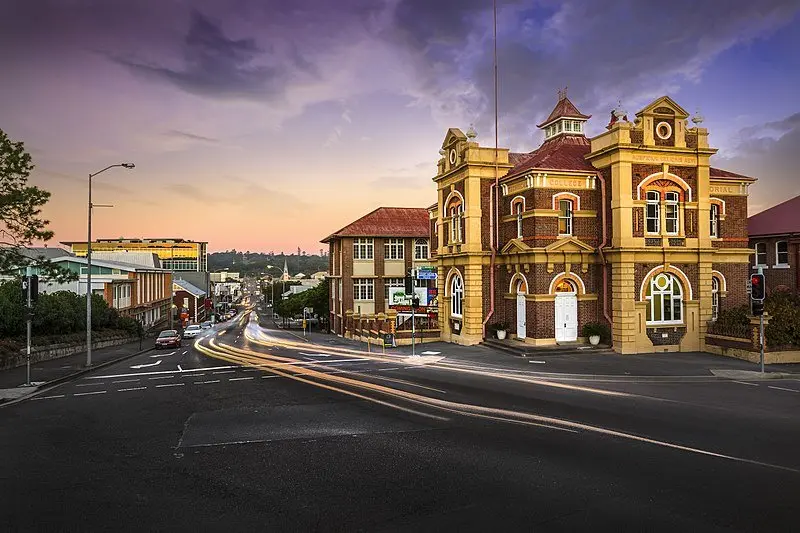 Image credit: Wikipedia CC BY 1.0
Best Things to do in Ipswich with Kids?
There's LOADS of things to do in Ipswich with kids, as well as fun things to do near Ipswich too.
Enough for a weekend, probably more.
Ipswich is growing and changing and finally coming into it's own, with fabulous food, cafes, restaurants, shopping, markets and creative explorations too.
Click here for our complete guide to Ipswich with kids
Includes other playgrounds and fun attractions nearby including:
Robelle Domain
Ipswich Nature Centre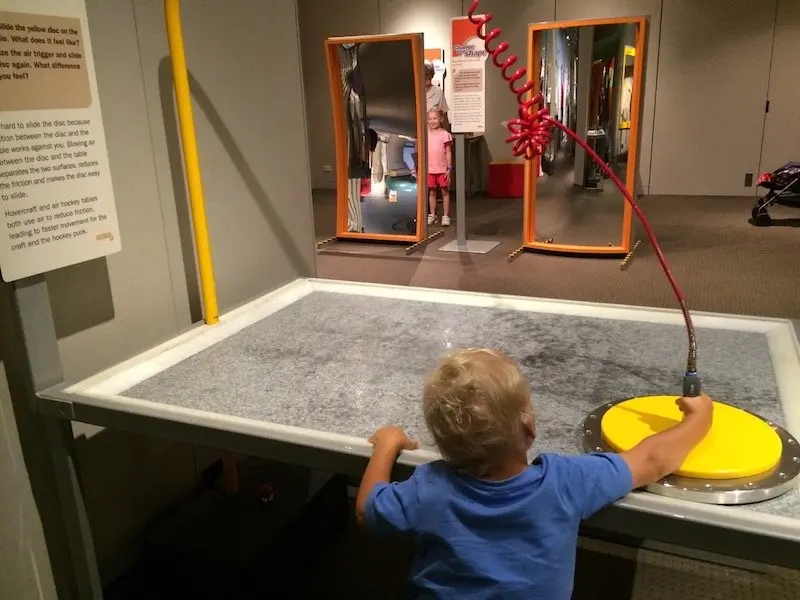 MORE Things to do in Brisbane with Kids
Click the blue links for fun Brisbane activities