INSIDE: Roam the Gnome's Guide to Camp Cove Sydney.
Imagine stumbling upon the Sydney's most quintessential beach by accident!
That's what happened to us when we were on a "Let's find all the SUPER DOOPER FUN Beaches in Sydney" treasure hunt this summer.
Camp Cove beach is THE ultimate Sydney beach in Watsons Bay, New South Wales.
If you are visiting Sydney, and looking for Sydney harbour beaches where you can can swim, Watsons Bay Camp Cove beach is THE place.
Disclosure: This article contains affiliate links. If you make a purchase after clicking on one of these links, we may receive a small commission at NO extra cost to you.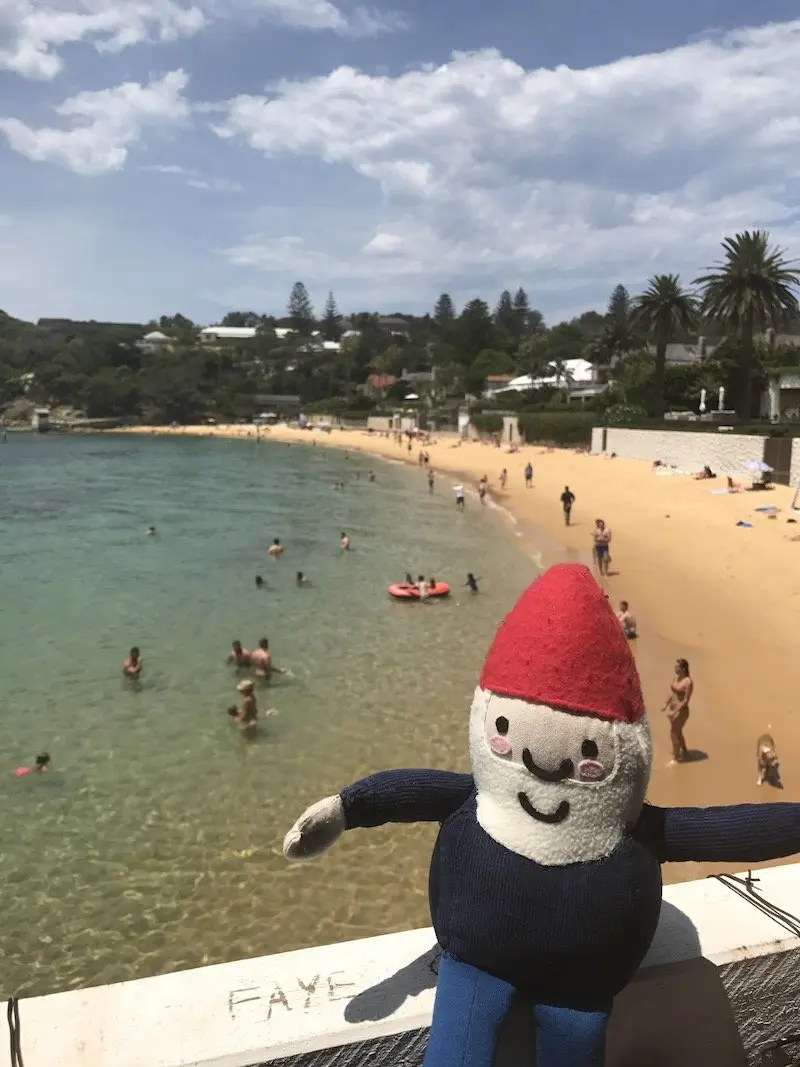 Guide to Camp Cove Beach Sydney
Our hunt took us around the houses.
Yes, truly.
All around some of Sydney's most elaborate and expensive houses in Watsons Bay.
We turned left and accidentally find a tiny 10-car carpark at the top of a hill.
READ MORE: Set sail on the Sydney Harbour for an Afternoon Sail on a Tall Ship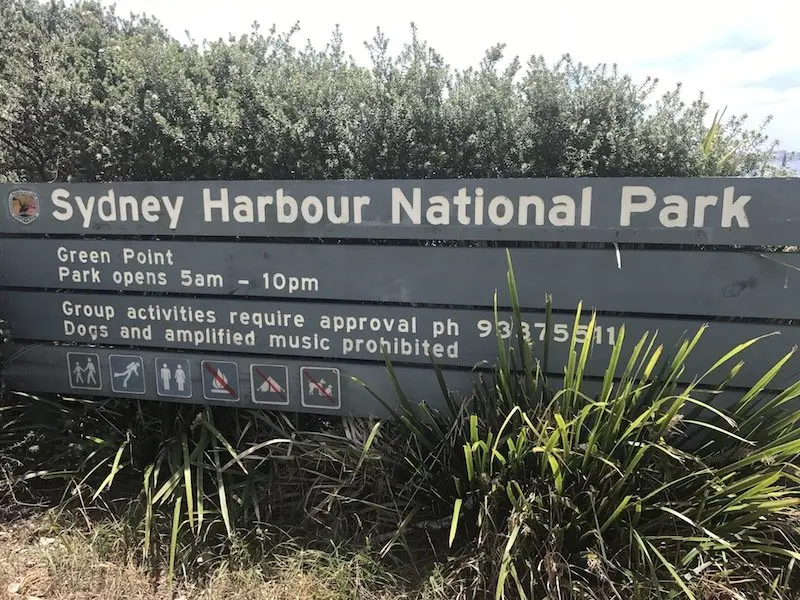 Sydney Harbour National Park Green Point
There was a sign to greet us.
"Sydney Harbour National Park – Green Point Park".
It was one of those boiling hot summer days, and the kids weren't all that happy about stumbling out of the car AGAIN, despite my enthusiasm that perhaps a hidden gem may lay in wait around the corner.
READ MORE: Looking for things to do in Sydney this weekend? Take a 2-hr Guided Kayak tour of Sydney Harbour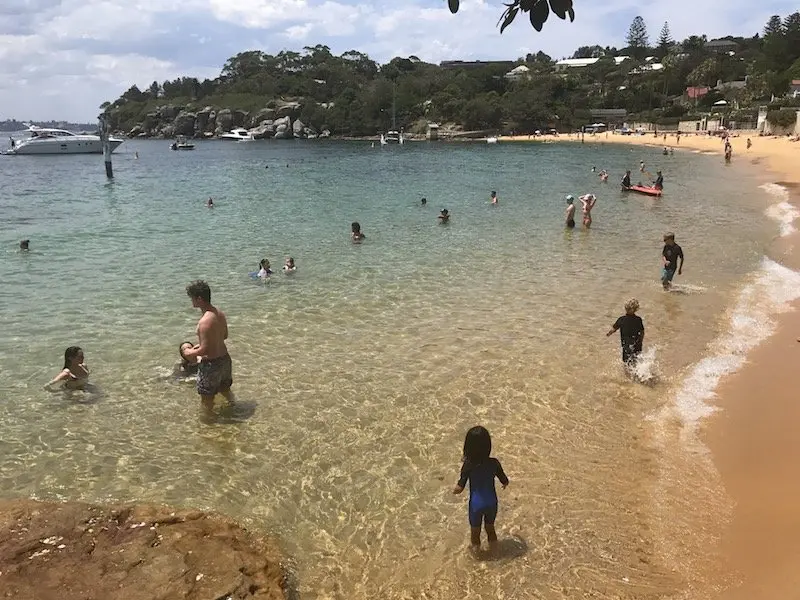 Secret Places in Sydney: Camp Cove Sydney
My triumphant moment?
Seeing their faces light up, eyes bright, when they saw we had found a real TROPICAL PARADISE at Camp Cove beach in Sydney, less than 25 minutes drive from Sydney CBD!
The pictures DO NOT do it justice.
Only a real-life visit will suffice.
READ MORE: Go on a Behind the Scenes Tour of Sydney Opera House, with lunch or dinner at the Opera Bar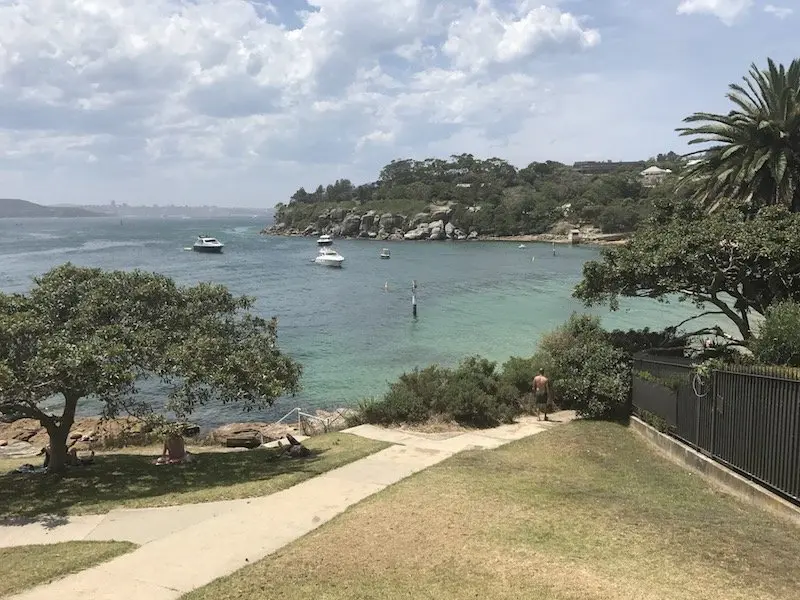 The Best Family Beach Sydney? Camp Cove Sydney!
The best AND prettiest family beach Sydney has to offer is, without a doubt, this one – Camp Cove.
How did we not know about this astounding beach before?
This place is spectacular.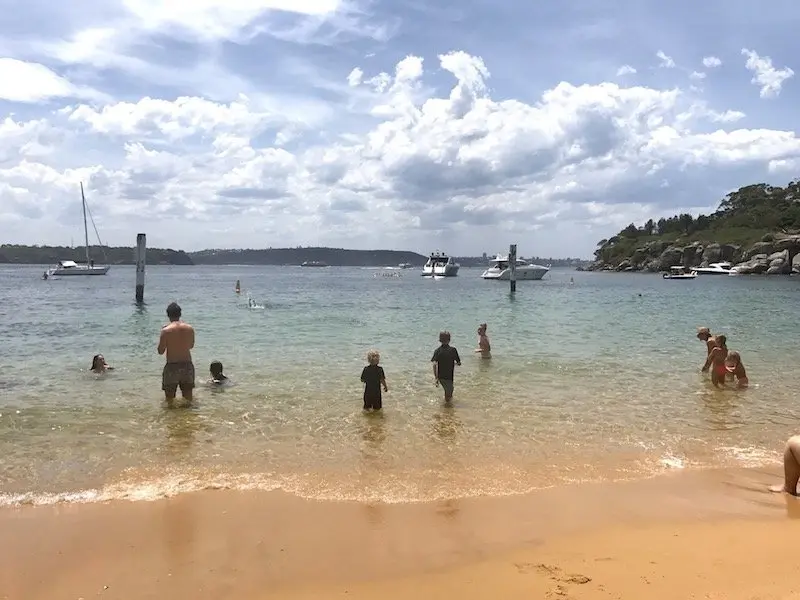 Dive into warm crystal clear waters of turquoise and aqua, take in a view of majestic boats, and in the distance, the 'Manly to Circular Quay' ferries cruise the great Sydney Harbour.
Plus, there's crunchy caramel-coloured sand, craggy sandstone rock walls that offer shade and protection from the hot Australian sun, and behind, a row of Sydney's most elite beach houses with millionaire views.
READ MORE: Take a Sunset Dinner Cruise on the Sydney Harbour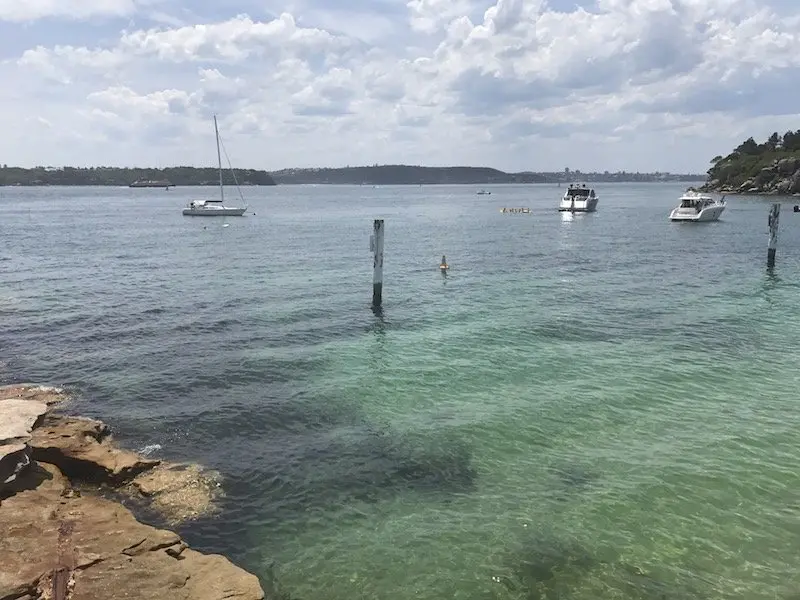 Camp Cove History
History buffs might also like to know that Camp Cove is important to the history of both Aboriginal people and European settlement in Australia.
Camp Cove is said to be the probable site of the first landfall in Sydney Harbour by the British.
---
RELATED: Ultimate List of the Best Things to do in Sydney with Kids
Things to do at Camp Cove Watsons Bay
Camp Cove is wheelchair accessible, and you can swim, snorkel, picnic on the beach, or paddle out on a stand up paddle board or kayak.
There's supposedly a Camp Cove cliff jump, but you'll have to ask a local for details about Camp Cove Jump Rock.
Camp Cove Fishing
Camp Cove fishing is another popular activity. People fish from a boat, from the beach, and by the river. A current NSW fishing licence is required to fish at Camp Cove.
Sydney walking tracks
Also, while you are in the area, wander the incredible South Head Walk loop up to the historic Hornby lighthouse and back, via nudie Lady Bay Beach (cover your eyes!).
The views of the harbour, combined with the awe-inducing sight of the silica and clay rock cliffs, are unmissable.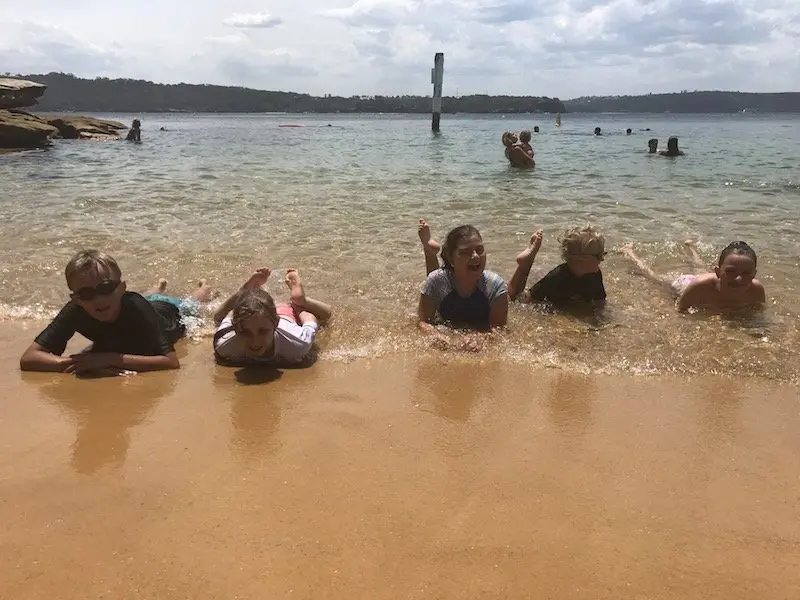 Camp Cove Kiosk at Camp Cove Beach
We recommend grabbing a snack at the Camp Cove Kiosk.
Try their famous lemon sorbet served in a lemon-peel bowl, or a peach iced tea filled with fresh fruit.
Kids will adore their very own Milo shake too.
BYO drink bottles, sandwiches, and snacks too, as it's a hike back to the car.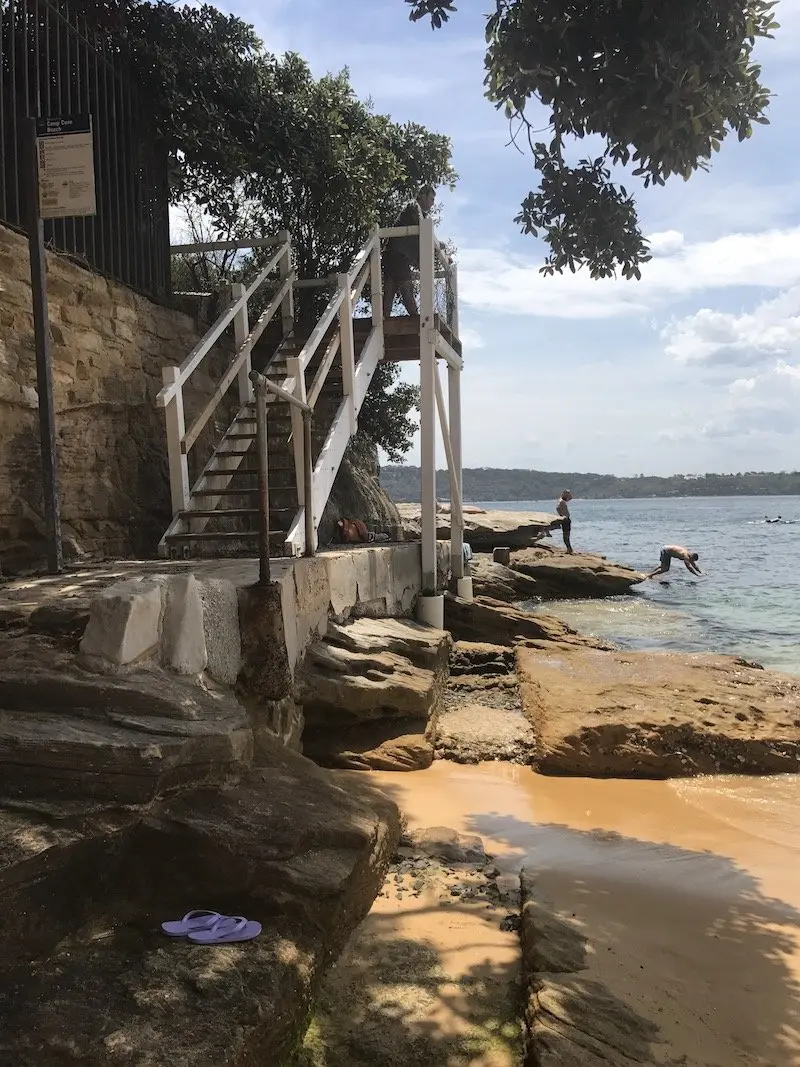 THE INSIDE SCOOP: Camp Cove in Sydney
Correct at time of publication on Roam the Gnome. Please check with venue for updates. We apologise in advance if there have been any changes we are unaware of. All prices in AUD dollars, unless otherwise stated
Camp Cove beach address: Camp Cove is in the South Head precinct of Sydney Harbour National Park.
Telephone: NSW National Parks and Wildlife Service, Neilsen Park office 02 9337 5511 (Mon – Fri, 9am to 5pm)

Entry Fees to Camp Cove Car Park
Bradleys Head carpark:
North Head carpark:
$5 per vehicle per day.
There are pay and display machines that accept cards and coins – no change given.
Chowder Bay Road parking:
Monday-Friday: $3 per hour, to a maximum of $16 per day.
Saturday, Sunday and Public Holidays: $4 per hour, to a maximum of $20 per day.
Hot tip: NPWS All Parks or Multi Parks Pass holders can park free for up to four hours per day.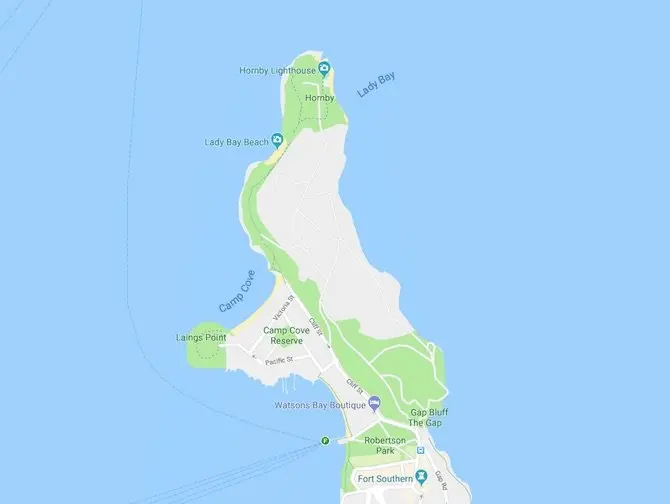 Where is Camp Cove Australia?
Check the map above to see the location of CampCove, near Camp Cove reserve.
It's not far from the Gap in Sydney.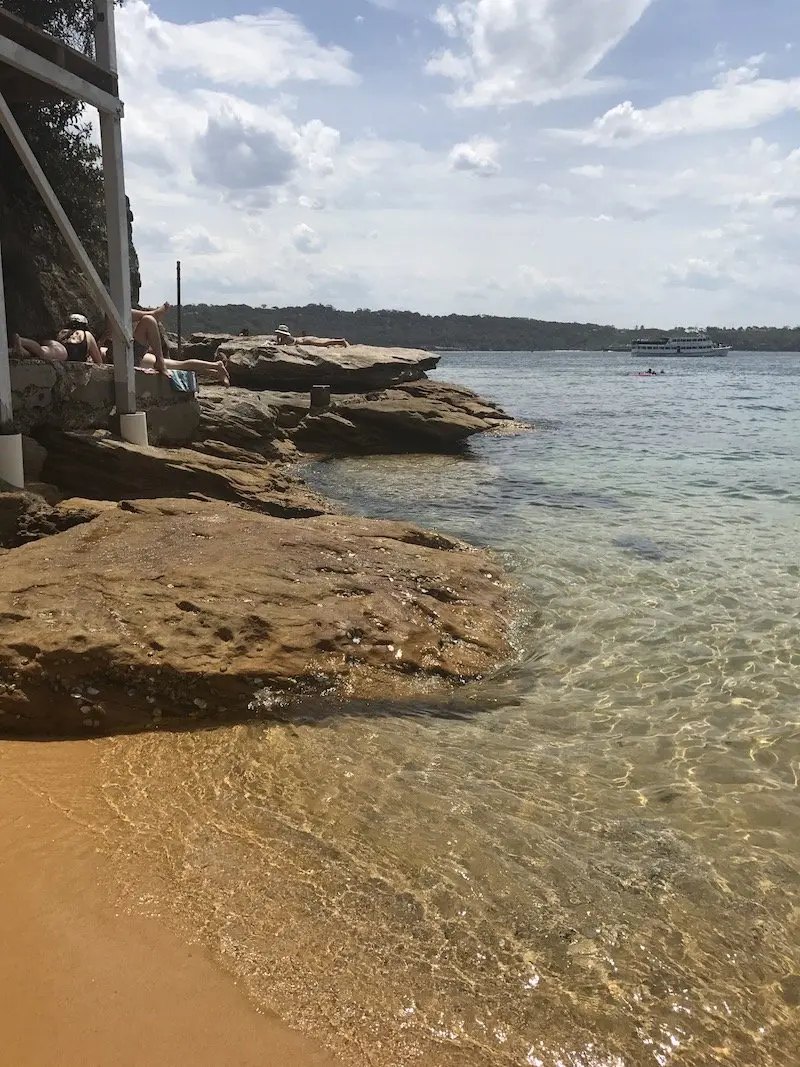 How to get to Camp Cove Beach: Camp Cove Beach directions
Need directions to Camp Cove?
Drive along New South Head Road past Vaucluse to the end.
Turn right into Robertson Road, then left into Military Road, which becomes Cliff Road.
Turn left into Short Street then right into Cove Street and right into Victoria Street.
Continue to the end and leave the car at Camp Cove carpark.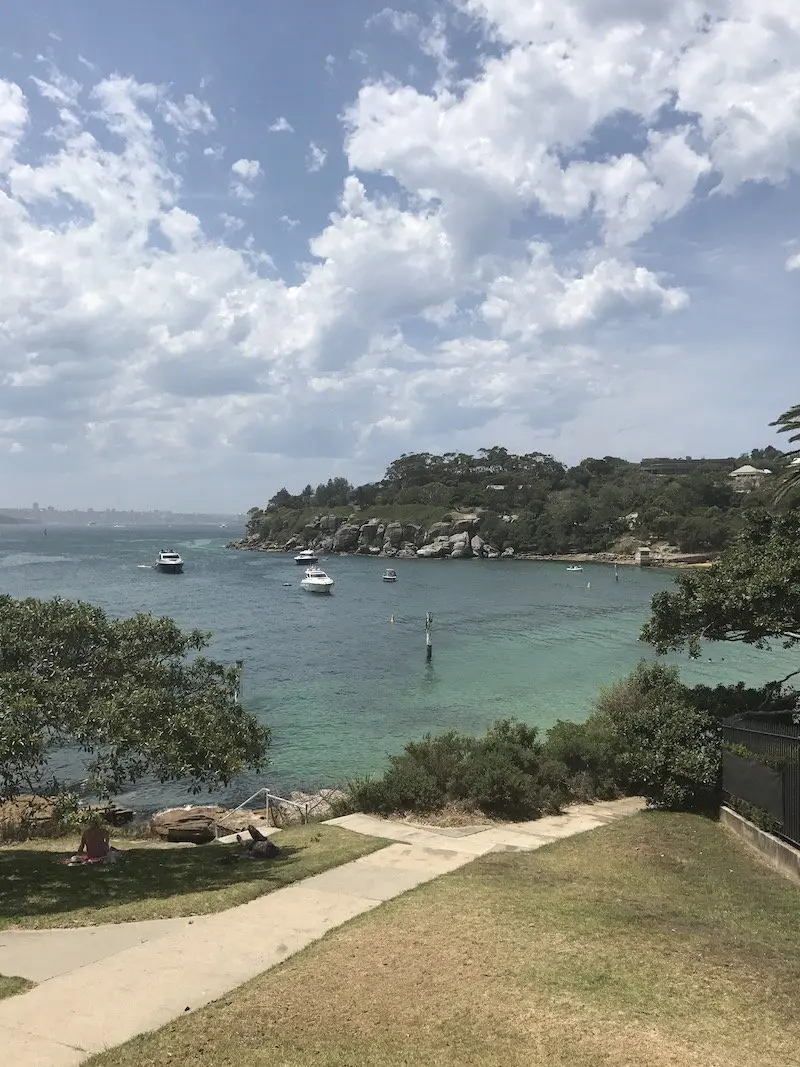 More Parking at Camp Cove – Green Point Parking Zone
Here's Camp Cove directions to the parking at Green Point.
Another small parking area (the one we parked in) can be found if you turn left off Cove Street into Pacific Street, and keep to the left when you see Victoria street, heading up the hill.
Follow the concrete path to the right, and down the wooden stairs to access Camp Cove beach.
Camp Cove Beach Map
Toadstool Rating – Camp Cove Beach in Watsons Bay Sydney
Take a day trip to this amazing Sydney city beach.

MORE Spectacular Sydney Harbour Beaches near Camp Cove
Check out 10 more Sydney Harbour Beaches in the local area while you are here.
These Sydney city beaches continue the magic.
---
Related: The Ultimate List of the Best Sydney Harbour Beaches for Kids and Families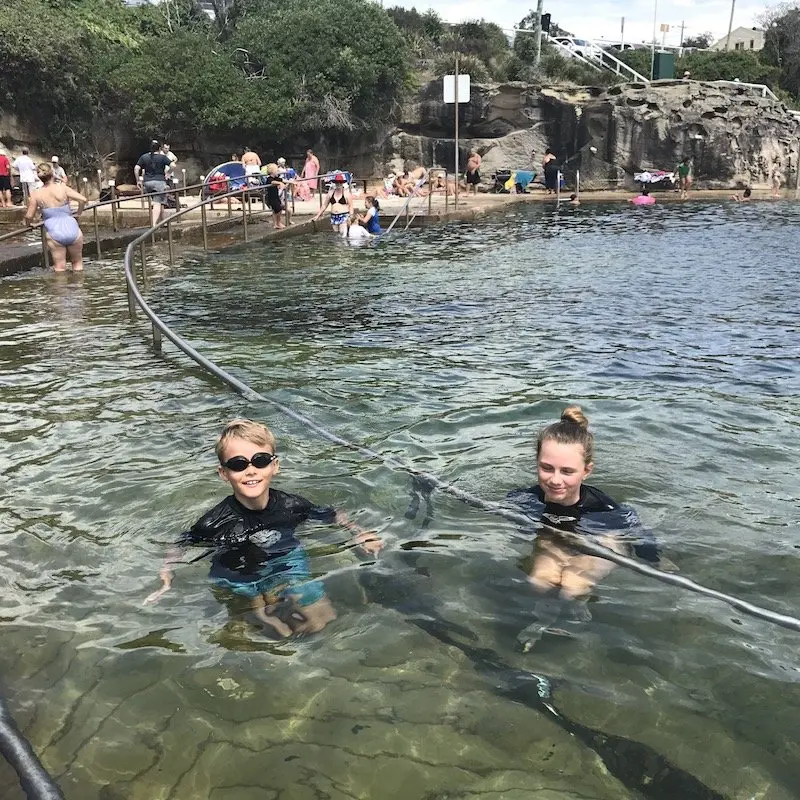 Looking for More Things to Do in Sydney This Weekend?
Click the blue links for more Sydney city attractions