INSIDE: Roam the Gnome's Guide to Malabar Beach Rock Pool.
The Malabar Beach Ocean Pool is the ROCK POOL of your dreams.
24 minutes from Sydney CBD, but Malabar Beach might as well be in outer space for all the notice it gets from Sydney locals.
Malabar Beach is definitely Sydney's best kept secret beach and rock pool, unless perhaps you have a golfer in the family with insider knowledge of the location of Randwick Golf Club on the Malabar headland.
The gorgeous landscape surrounding the rock pool makes this one of Sydney's best kept secrets.
Read all the details and how to get there below.
Disclosure: This article contains affiliate links. If you make a purchase after clicking on one of these links, we may receive a small commission at NO extra cost to you.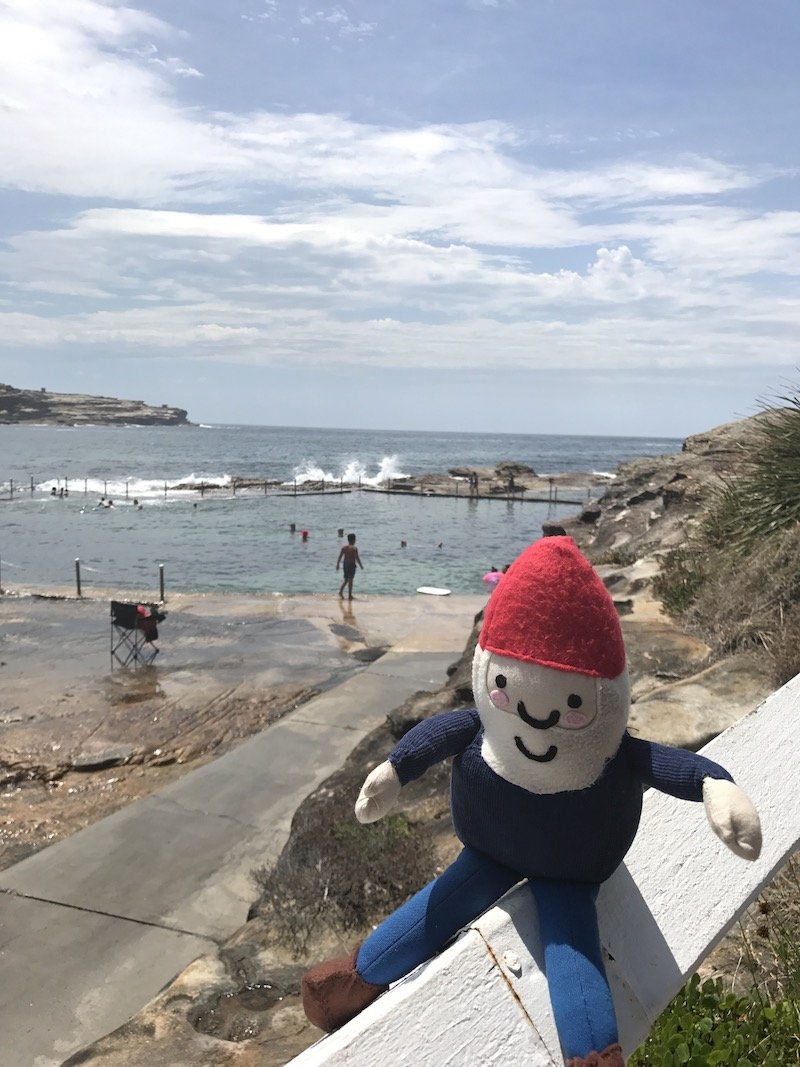 Guide to Malabar Rock Pool Sydney
The shining gem of FREE Sydney Rock Pools is Malabar Beach Ocean Pool.
Shhhh… don't tell everyone but the Malabar Rock Pool is now our Number One Ocean Pool to visit when we head to Sydney.
Malabar pool has spectacular views over Long Bay and onto the Randwick Rifle Range.
The beach is popular with families due to the normally calm and quiet conditions.
---
RELATED: Ultimate List of the Best Things to do in Sydney with Kids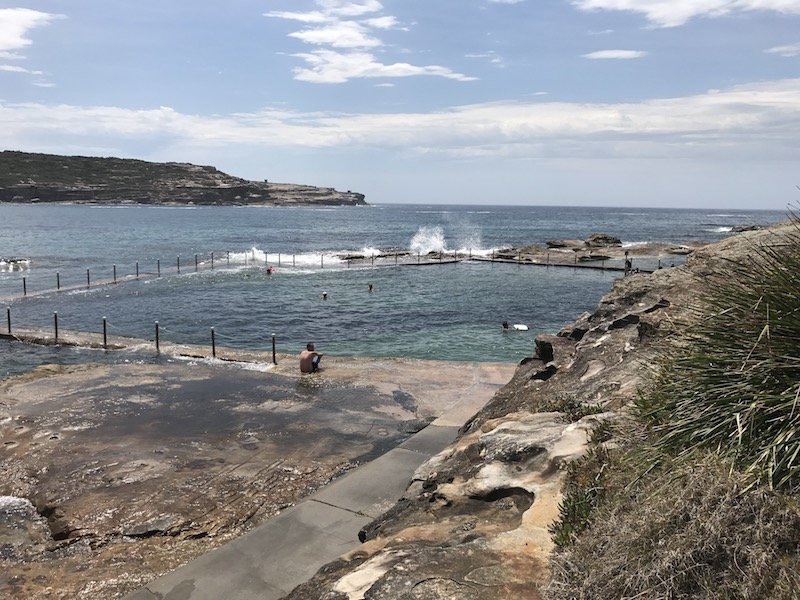 Four Awesome Reasons to love Malabar Pool
It's easy to park, it's quiet, the Malabar headland landscape is breathtaking, and it's super kid friendly, with NOT A WAVE in sight.
We LOVE it here (and visit regularly), and are so grateful that our cousin Brooke and her husband and kids have made this town their new home.
---
BOOK NOW: Figure 8 Pools Sydney – Guided Walk & Coastal Hiking Adventure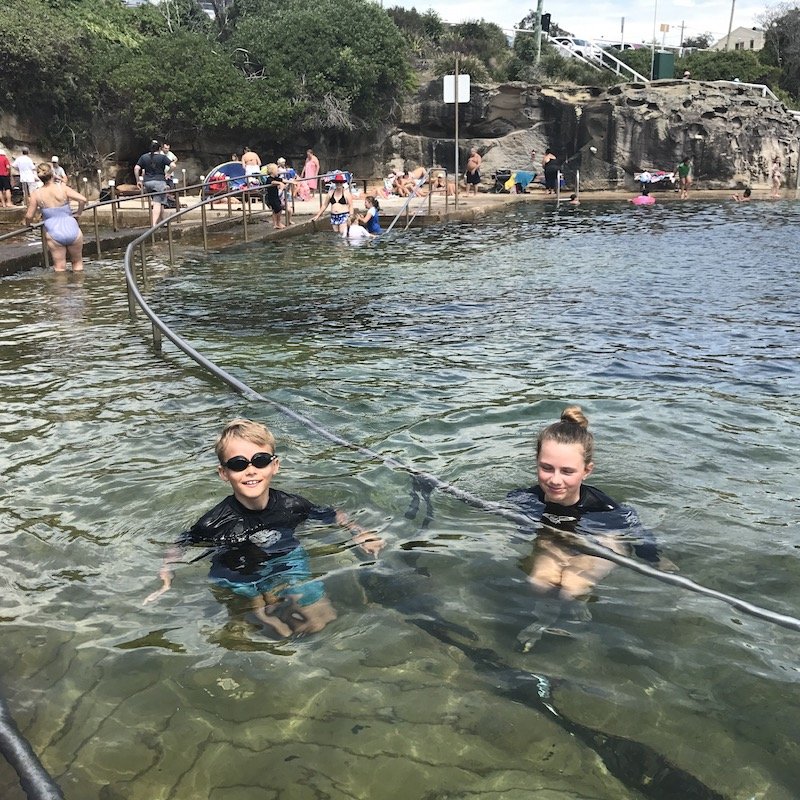 Fun Sydney Day Out
It's a delight to visit this gorgeous unassuming destination when we are out and about with kids on our family travels.
Hot tip: Bring a picnic of healthy snacks and food, and enjoy them in the sun.
(Read our guide to picnic food for new ideas)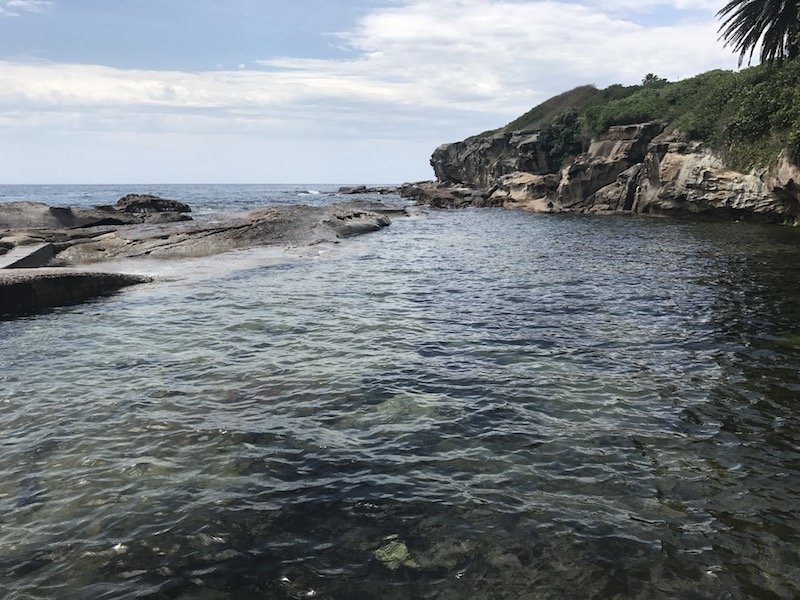 Malabar Ocean Pool
Want to know where to swim in Sydney?
Add Malabar Beach Pool to your Sydney Ocean Pool bucket list.
We love a good Ocean Pool and will travel quite a distance to find one and try it out, as our boys love a good pool much better than the waves.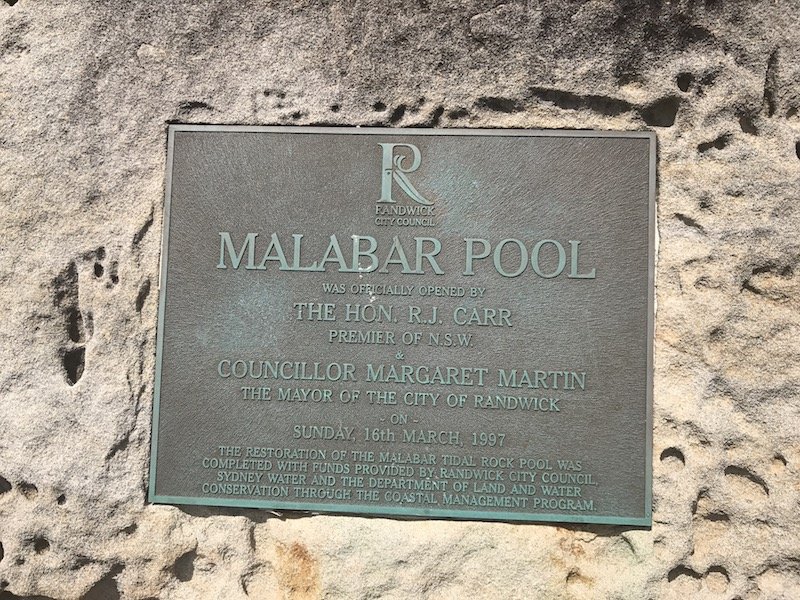 Sydney Ocean Pools Guide
If your family is a bit the same, check out the Ocean Pools NSW blog
They list over 100 tidal baths, rock pools or ocean baths found in NSW.
More of Best Sydney Beaches for Families
You can also visit the family-friendly Little Bay Beach just around the corner from Malabar Beach, another protected swimming spot in the area.
(See below for details of how to get to Little Bay Beach)
You can also try:
Coogee Rock Pool
Maroubra rock pool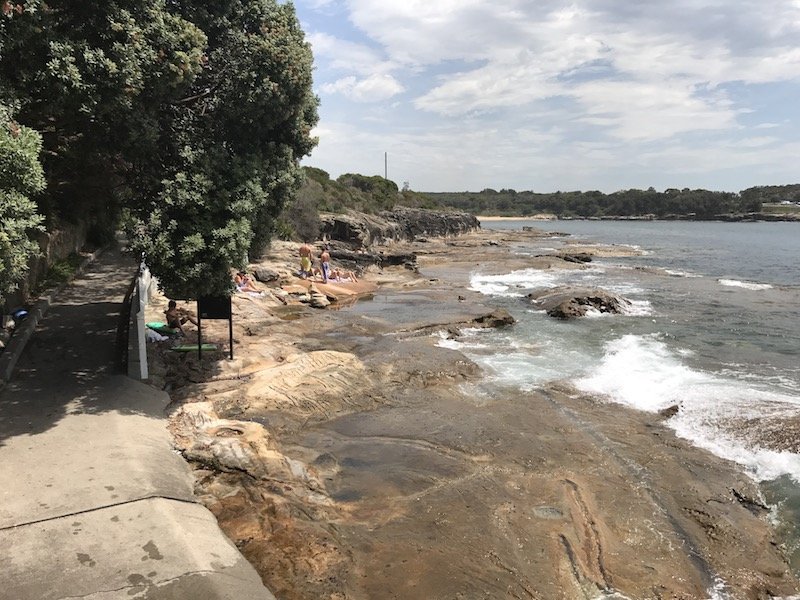 History of Malabar Beach Sydney
Malabar is named after a ship that shipwrecked off the point of Long Bay.
Malabar itself remains a somewhat sleepy, laid-back beachside suburb that retains the charm of pre-boom Sydney when regular families could afford to live by the sea.
Malabar Beach Playground (Cromwell Park Playground)
Cromwell Park is located directly behind the beach where there is a children's playground and public toilets, showers and change rooms.
It's fenced, with multiple forts, swings, toddler play equipment, and soft fall.
Shade sails keep the kids out of the way of the sun.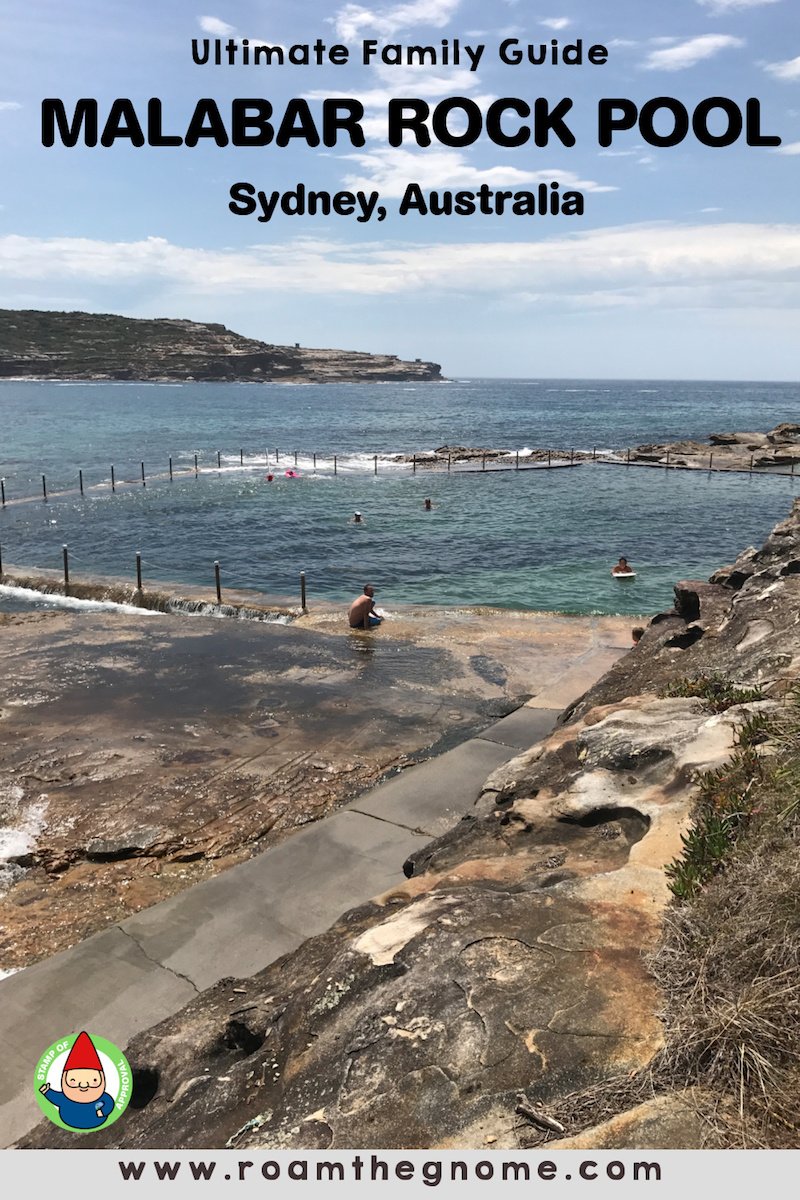 THE INSIDE SCOOP: Malabar Beach and Malabar Pool
Correct at time of publication on Roam the Gnome. Please check with venue for updates. We apologise in advance if there have been any changes we are unaware of. All prices in AUD dollars, unless otherwise stated
Address: Malabar Beach location is 3r/1 Fishermans Rd, Malabar.
The Malabar Beach Rock Pool is located on the southern foreshore below Randwick Golf Club, at the end of Bay Parade.
Telephone: 1300 072 757 (13000 PARKS) for the cost of a local call within Australia excluding mobiles. Or call Randwick council.
Malabar Beach Pool Warning
The beach or rockpool area is not patrolled by Lifeguards or lifesavers.
Do not swim directly after heavy rain or flood, as the water may be polluted from run-off, or filled with seaweed.
Malabar Rock Pool hours
7am to 7pm
Open 7 days (except during wild weather)
Malabar Pool entry fees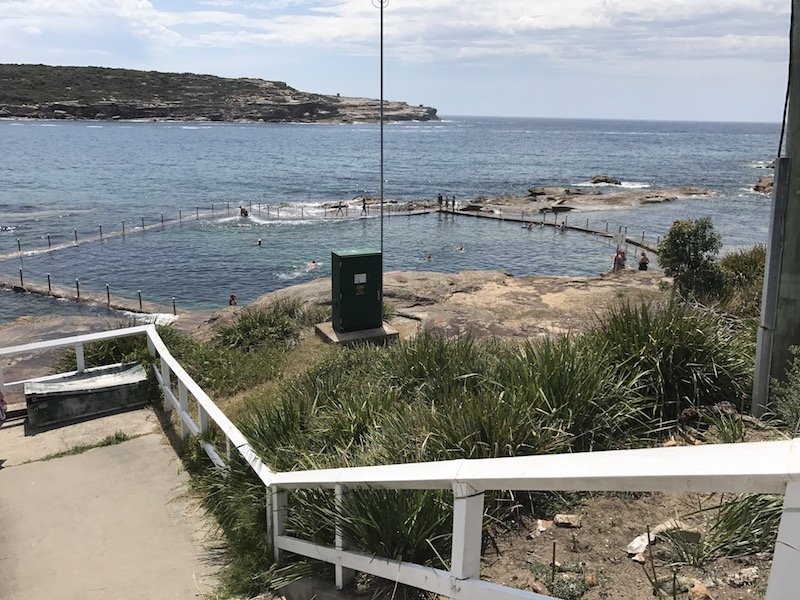 How to get to Malabar Beach Pool
By Bus:
From Central Station, catch bus 393 to Malabar Beach
Disembark at Malabar shops on Anzac Parade
Walk 12 minutes along Prince Edward street towards Randwick Golf Club
Turn left at Howe Street. The entrance to the Malabar ocean pool is at the end of the street, beyond the car park
By Car: Click here for google map directions
Malabar Beach parking
There is a small carpark in front of Randwick Golf Club for beach goers.
Map of Malabar Beach Sydney
Facilities at Malabar Beach Pool
Accessibility: The pool has an access ramp to the pool deck.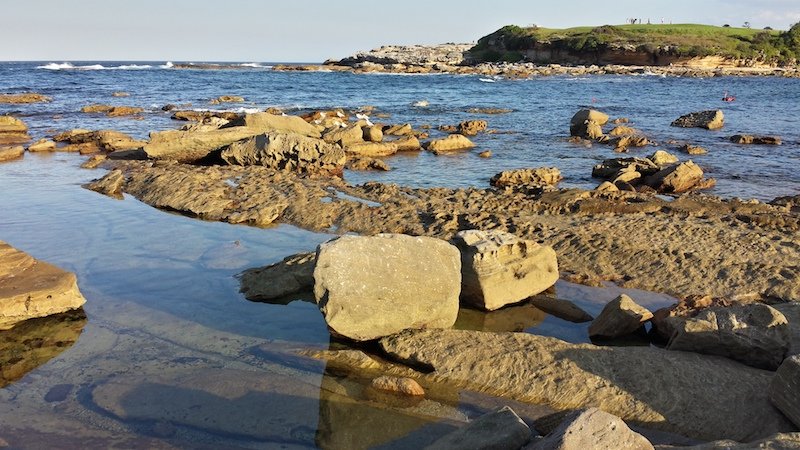 Image credit: TotyVox via Wikipedia CC BY-SA 3.0
THE INSIDE SCOOP: Little Bay Beach
Location of Little Bay Beach is 4R Coast Hospital Road, Little Bay NSW 2036
Access to the secluded beach is via a steep timber staircase.
Take Pine Avenue off Anzac Parade and there is parking on the street.
A café is located in the Prince Henry Centre towards the top of the beach near the chapel.
Public toilets and change rooms are located on the timber staircase about halfway down to the beach.
The beach is not patrolled by Randwick City Lifeguards or Surf Lifesavers.
Toadstool Rating:

Looking for More Things to Do in Sydney This Weekend?
Click the blue links for more Sydney city attractions