INSIDE: Everything you've ever wanted to know about the best French toy stores you should put on your Paris itinerary – Updated in 2021.
Welcome to our round up of the best French toy stores in Paris to buy toys & children's goods.
Before you go, read our comprehensive guide to the best French toy brands you shouldn't miss.
You'll find all the toys made in France, including one or two that sound French, but actually aren't.
(Don't be fooled. Check it out)
Bookmark this story so you can refer to it when planning your next Paris with kids itinerary.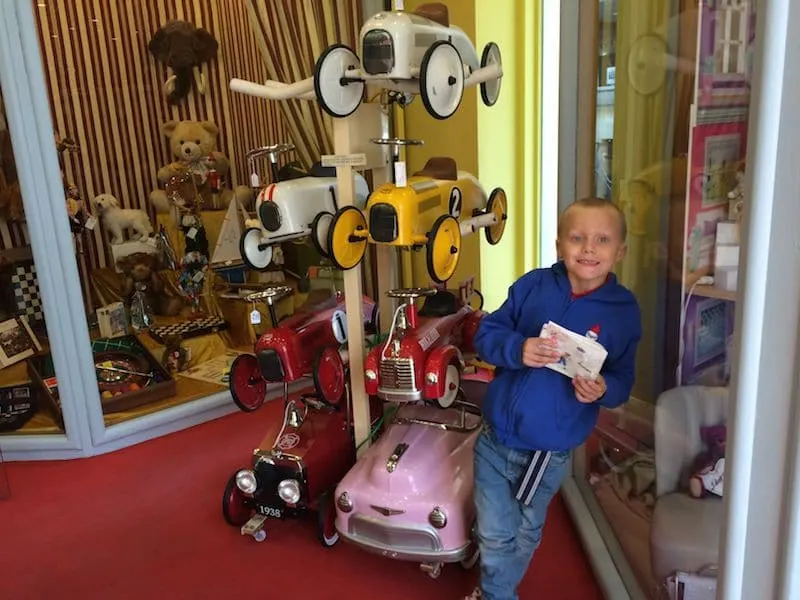 WHERE TO BUY TOYS IN PARIS?
No.1: Once Upon a Time Toy Store in Paris
Once upon a Time Toy Shop in Paris takes pride in stocking a huge range of French brands of toys, including:
toy sailing boats
traditional French toys – Sophie the Giraffe too!
wooden toys
Moulin Roty french toys
Paris party dresses
baby toys and nursery decor
dolls houses
gift sets and music boxes
French dolls
Eiffel Tower souvenirs
Hot Tip: Take a sneak peek at ourInsider's Guide to Once Upon a Time Toy store in Paris for address, directions, opening hours, and more.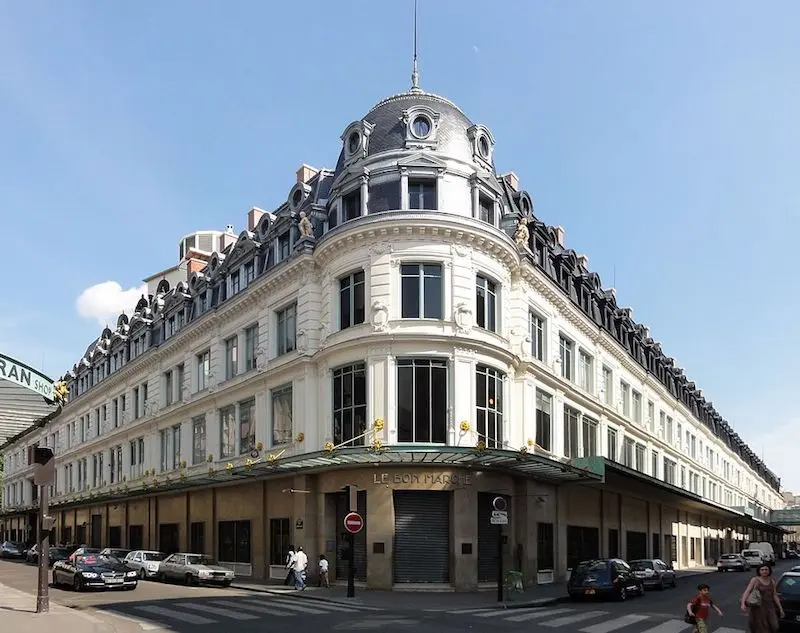 No.2: Le Bon Marche Department Store
Paris's oldest department store has a range of upmarket French toys brands in stock inside the new Children's Zone on the 3rd floor of Le Bon Marché Rive Gauche.
There's a huge range of Paris books for kids, as well as French soft toys too.
And of course, a massive range of the most popular toys in France with a design edge!
Visit for an immersion in Paris style!
Address:
24 Rue de Sèvres, 75007 Paris, France
Opening hours:
Monday to Sunday from 11 a.m. to 7 p.m.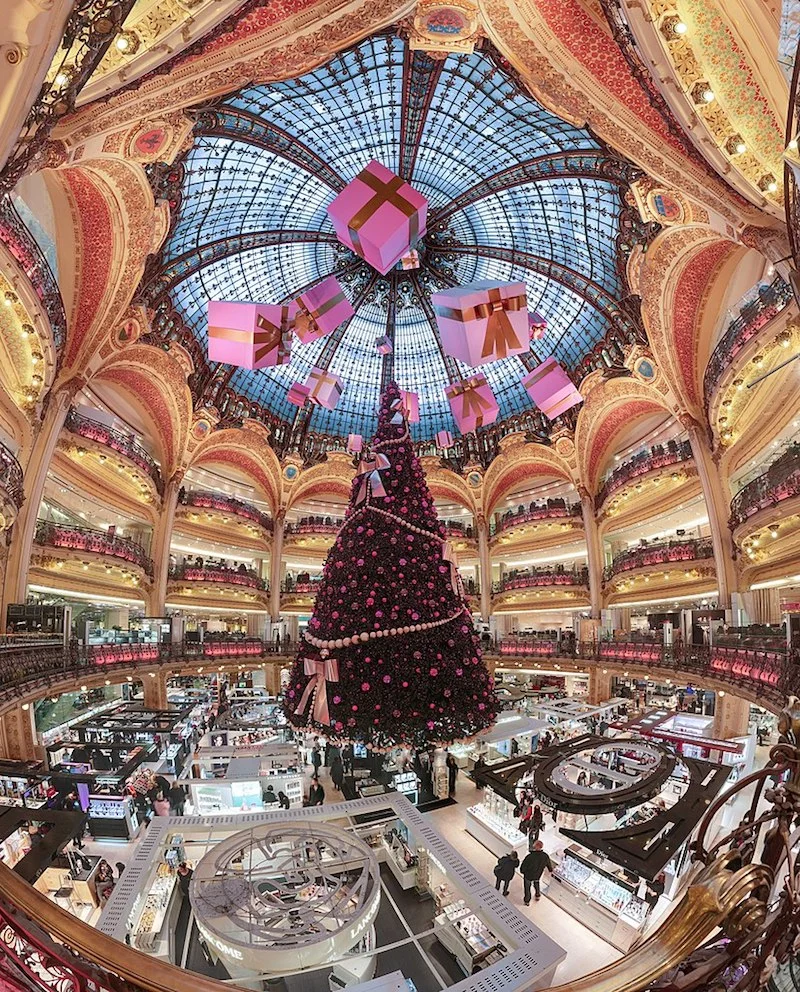 Image credit: Benh LIEU SONG via Wikimedia CC by-SA 3.o
No.3: Galeries Lafayette
This upmarket Department Store in Paris stocks:
PAPO
Vilac toys
Haba toys
Janod toys and games
Moulin Roty soft toys from France
As well as a range of toys from brands including:
LEGO
Ravensburger puzzles
Mattel
Lilliputiens
Smoby, and
Schleich.
Galeries Lafayette is another French department store for those who adore Paris styling.
Address:
Galeries Lafayette flagship store is located at 40 Boulevard Haussmann Paris France 75009
Opening hours:
Coupole, Homme and Maison stores: Monday to Sunday 11 am to 7 pm
Gourmet store: Monday to Saturday 10 am to 7 pm and Sunday 11 am to 7 pm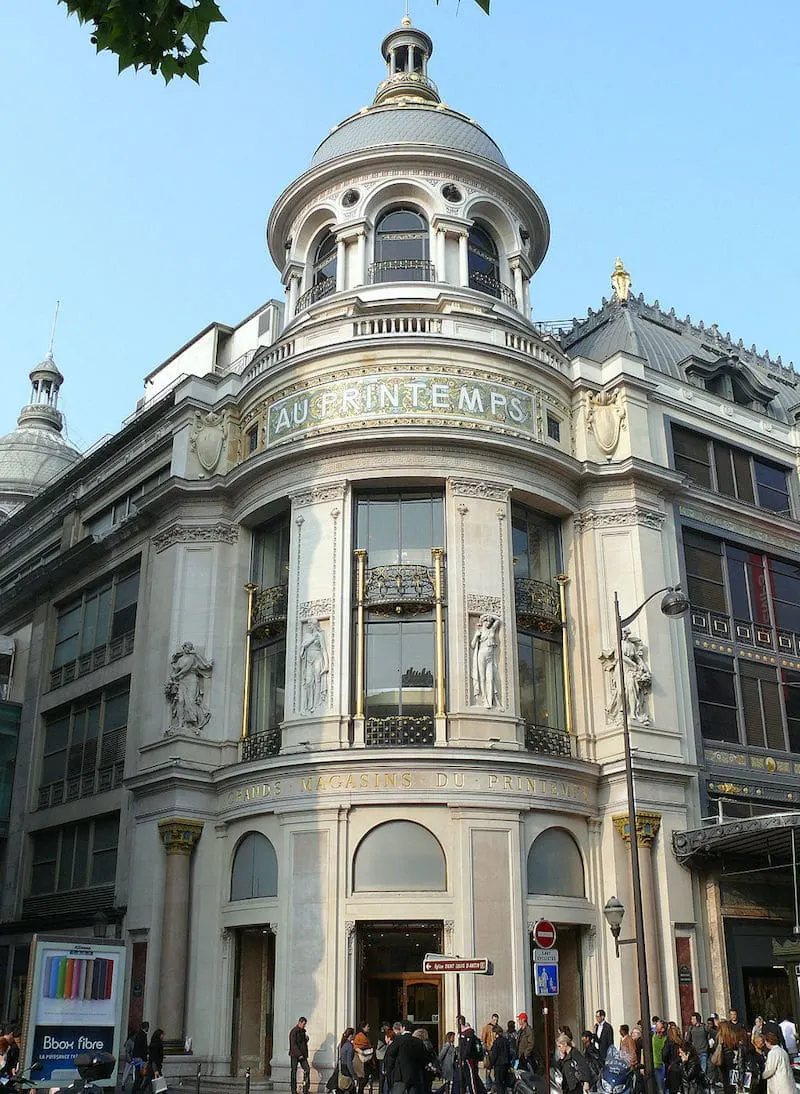 Image credit: MOSSOT by Wikimedia CC BY 3.0
No.4: Printemps in Paris
Printemps du Louvre has a new children's section with a special baby gifts area.
It's the spot to buy comfort toys and traditional gifts for babies and young ones from 10 brands including the much loved:
Moulin Roty
Histoire d'ours, and
Doudous et compagnie.
Address:
Carrousel du Louvre, 99 Rue de Rivoli, 75001 Paris, France
Opening hours:
Monday to Saturday from 9.30am to 8pm
Thursday from 9.30am until 8.45pm.
Sunday from 11am to 7pm.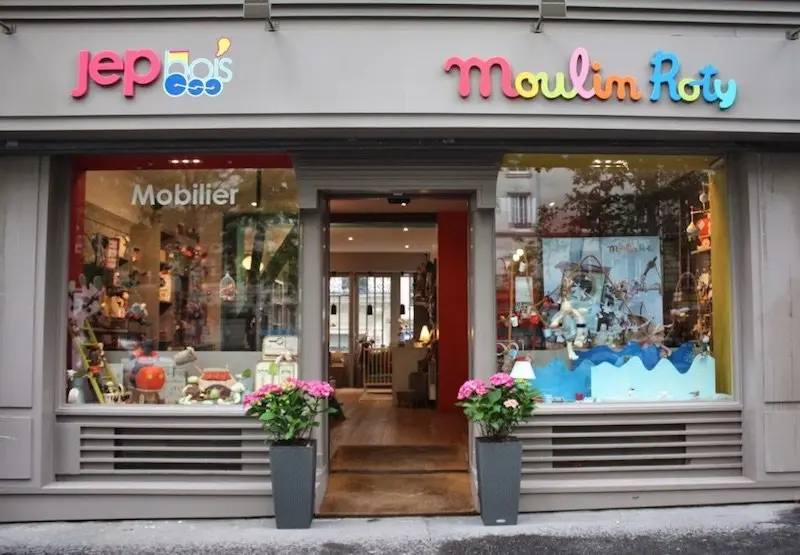 Image credit: Moulin Roty Paris
No.5: Moulin Roty Store in Paris
Head straight to the Flagship Moulin Roty toy store in Paris for the whole collection of Moulin Roty toys in one place.
Address:
Visit the two level store of Moulin Roty Paris at 22 Boulevard des Filles du Calvaire, 75011 Paris
Opening hours:
Tuesday to Saturday from 10 a.m. to 7 p.m.
Monday from 10 a.m. to 7 p.m.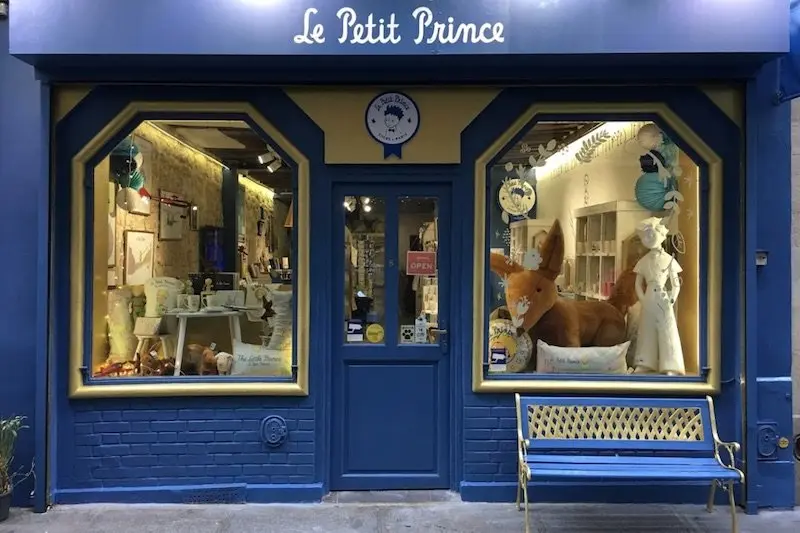 Image credit: The Little Prince Store Paris
No.6: Le Petit Prince Store in Paris
This stylish shop is a must visit for both Little Prince book fans, & everyone who appreciates French design.
Le Petit Prince shop stocks all the Little Prince themed products including:
Little Prince books
journals
bookmarks, postcards, cards, stationery
mugs, dishes, kitchenware
scarves
T-shirts
stuffed animals, toys
bags and backpacks
Little Prince figurines
This French toy shop is a must.
Address:
8 rue Grégoire de Tours, Saint-Germain-Des-Prés
The Official Little Prince Store in Paris is open from:
Monday to Saturday, 11am to 7pm.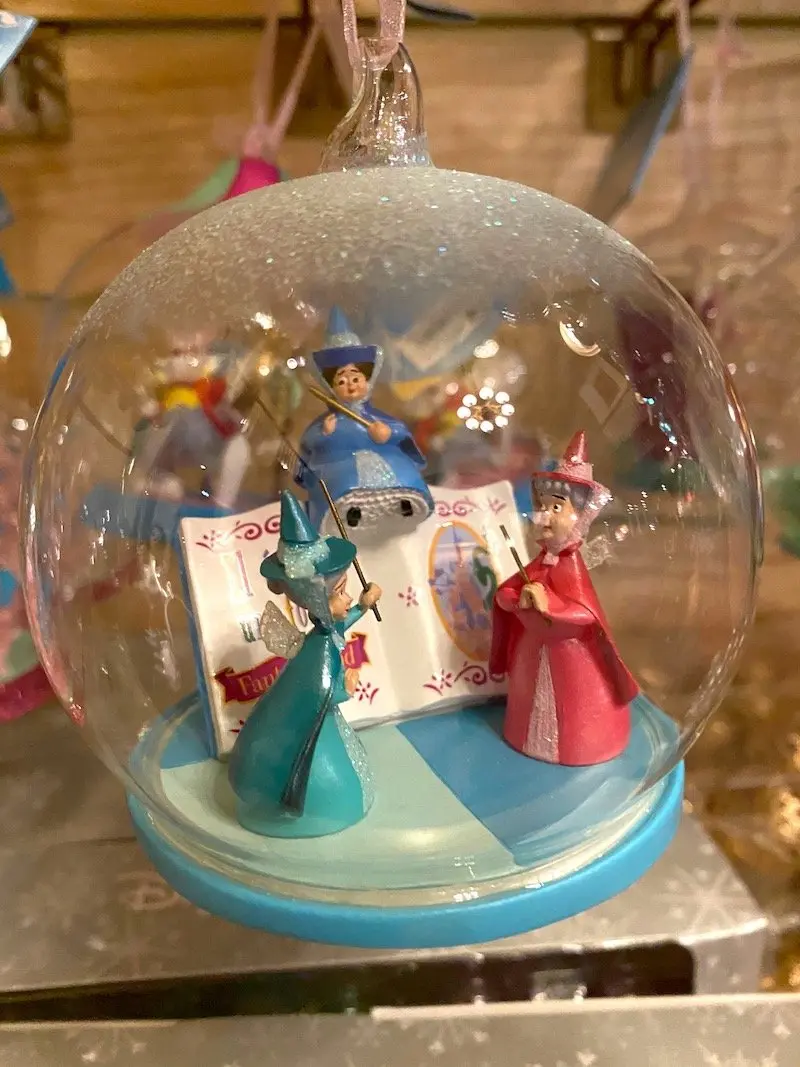 No.7: Disneyland Paris toy shops & more!
If you are shopping in Paris, and are a Disneyland fan, then do not miss the elegant and magical stores in Disneyland Paris.
Truly!
It is THE place to buy a genuine authentic Disney Princess Tiara – not a shabby, plastic thing but the REAL DEAL.
(Hot tip: Head to Merlin L'Enchanteur for MORE of these kinds of enchanting treasures!)
There's also magnificent Disneyland Paris Christmas ornaments to purchase – inside the most beautiful DLP Christmas shop positioned inside the Sleeping Beauty castle itself!
Children will adore the La Chaumiere des sept Nains store too – it's the "Home of the Seven Dwarves", filled with all kinds of ornamental Disney Princess dress up costumes like you've never seen before.
RELATED: The Complete Guide to Disneyland Paris souvenirs & gifts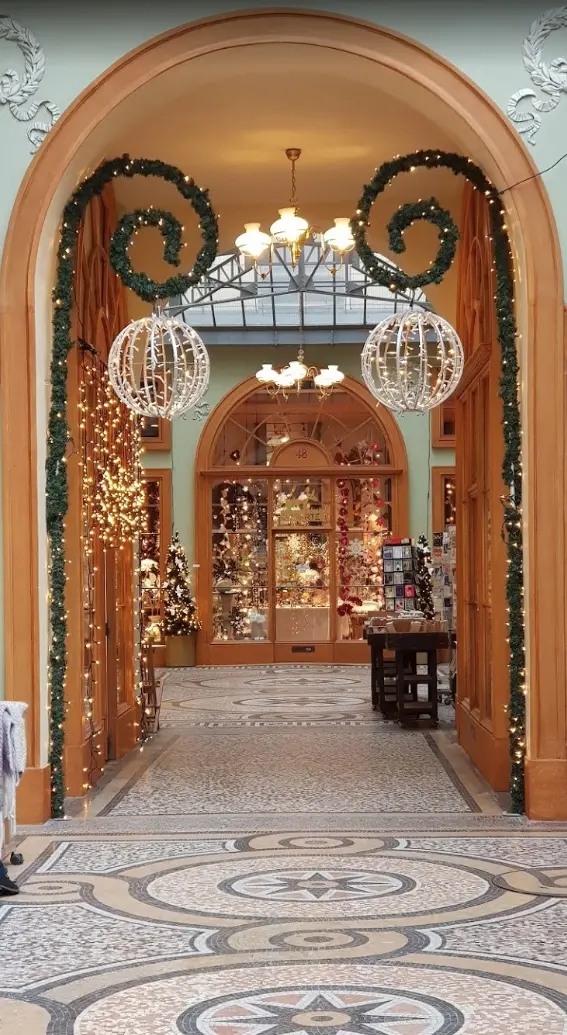 Image credit: Si Tu Veux toy store in Paris
MORE TOY STORES IN PARIS
Check out these French toy store options, and toy boutiques too.
No.8: If You Want Toy Store
If you want Toy store (alt: Si Tu Veux toy shop) is 68 Galerie Vivienne, 75002 Paris, France
(Find it pictured above)
No.9: Amuzilo Toy Shop
Amuzilo toy store at 34 Rue Dauphine, 75006 Paris, France
No.10: Tikibou Toy Shop
Tikibou toy store at 33 Boulevard Edgar Quinet, 75014 Paris, France
No.11: La Grande Recre Toy Shop
La Grande Récré at 120 Rue d'Alésia, 75014 Paris, France
No.12: Pain D'Epices toy store
Pain d'Epices toy shop at 29 Passage Jouffroy, 75009 Paris, France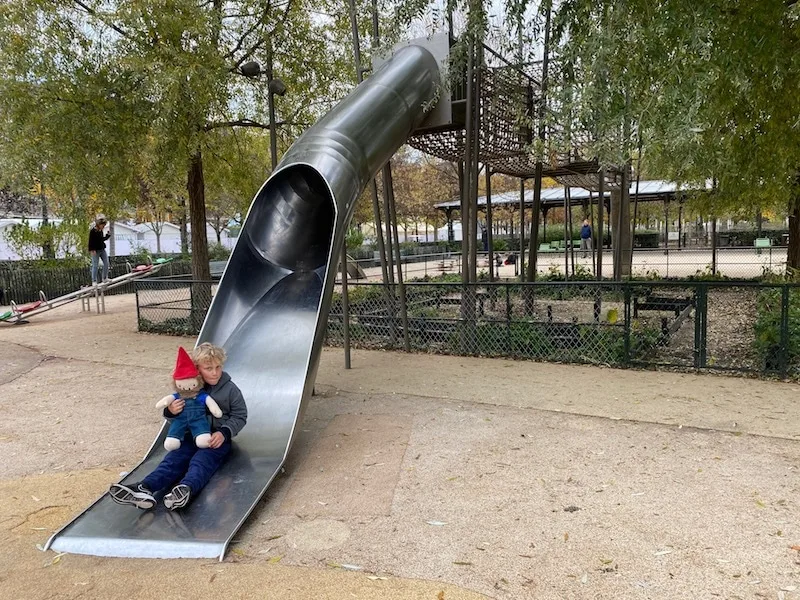 Traveling in Paris with kids?
Click the links in blue below for more Paris vacation fun.