INSIDE: Ultimate Family Guide to Railcruising Rotorua with kids.
Acres and acres of rolling farmland and views of spectacular New Zealand countryside.
19 kilometres of idle railway track.
Plus, one SELF-DRIVE RAILCRUISING CAR!
It's a one-of-a-kind adventure you can have in Rotorua, and it's super fun for kids and families too.
Video coming soon!
Find all the details of this epic adventure for couples and families below.
Disclosure: This article contains affiliate links. If you make a purchase after clicking on one of these links, we may receive a small commission at NO extra cost to you.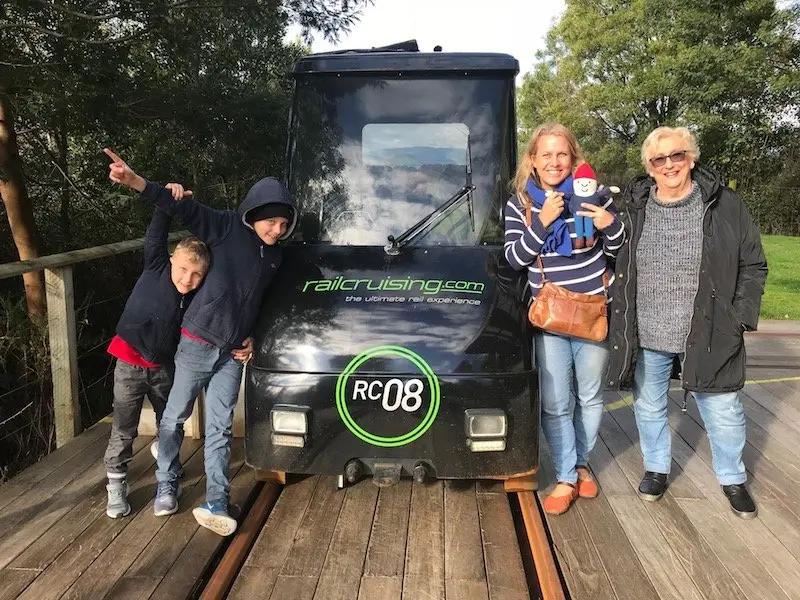 Guide to Railcruising Roturua- a unique adventure!
If you are hunting for Rotorua tourist attractions with a difference, take the drive to Mamaku Railway Station, just 20 minutes from Rotorua CBD, and board the world's first Rail Cruising Self Drive Rail Cars.
This Rotorua train ride starts with a short introductory video that shows you how to operate the rail cars.
You watch this training video in the charming log cabin headquarters.
Don't fret.
The instructions are simple.
Pulling on the handbrake as you approach the station is the ONE and ONLY task you have to do.
Thankfully, the Railcruising team are there at each end to meet you – they'll guide you should you panic and forget.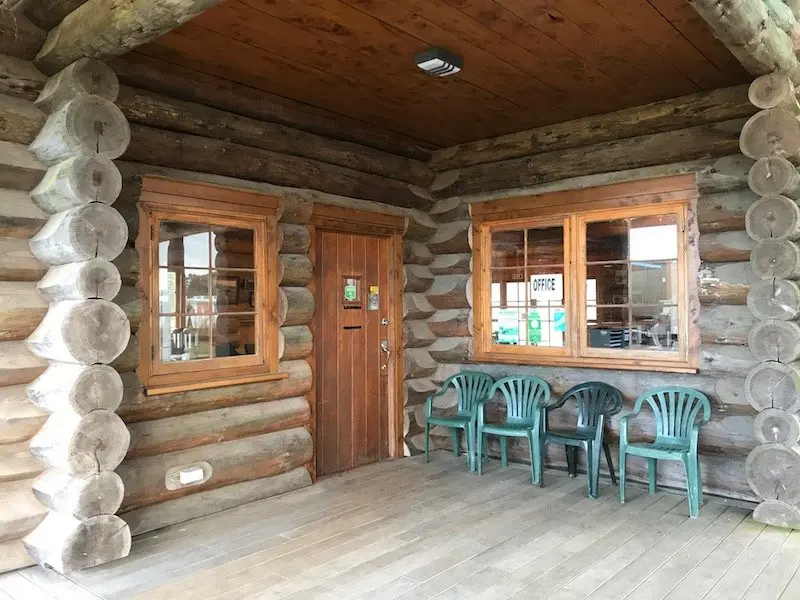 Story of the Rail Cruising Rotorua Log Cabin
This building has a story too.
Before being moved to Mamaku, the log cabin had a life as a set on a NZ film but you couldn't find a better fit for a town with a long history of logging.
---
RELATED: Ultimate Guide to the BEST Things to do in Rotorua with kids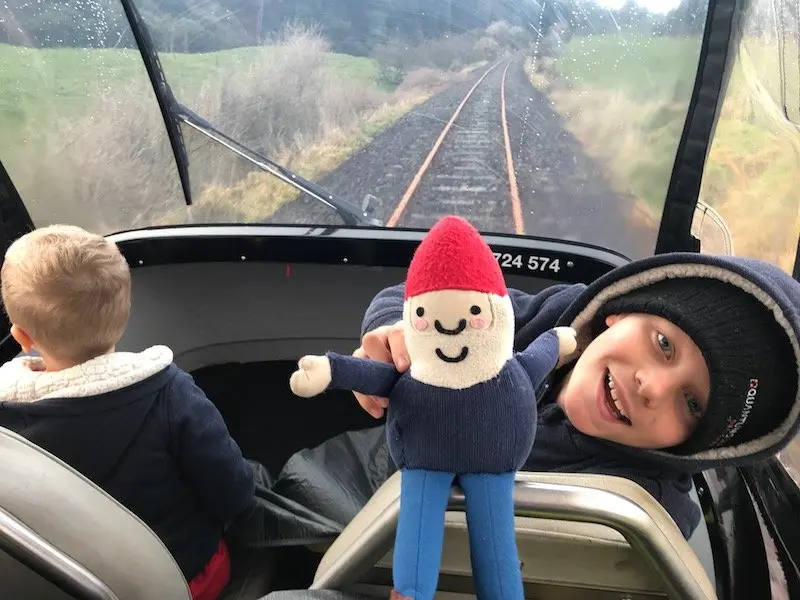 Self Drive Rail Cars Rotorua
Brake. That's all you have to do.
These Rotorua Self Drive Rail Cars really do operate like magic.
The Rotorua Rail Carts are controlled by an onboard computer system that speeds you up, slows you down at rail crossings and livestock crossings, and cuts your speed in half as you approach the end station.
The only other time you might brake is during unexpected emergencies.
It's your backup should a stray cow come a-wandering along!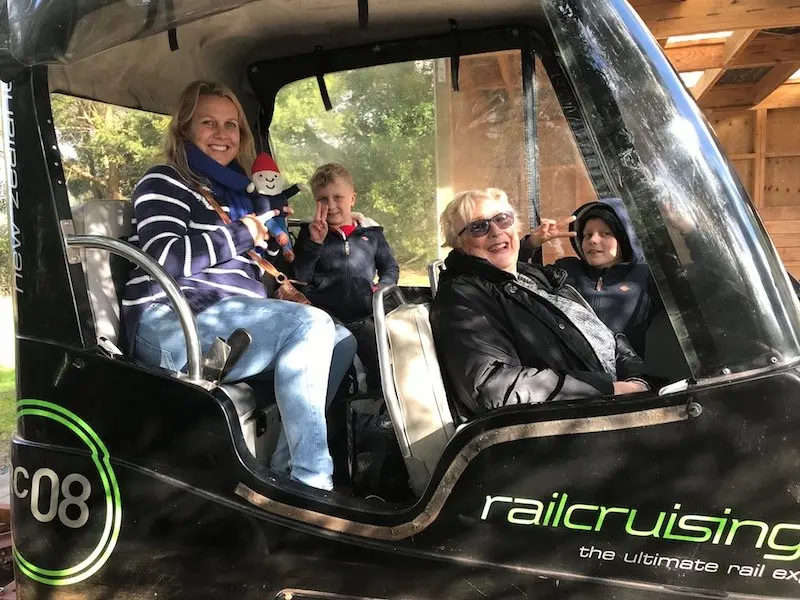 History of Mamaku Rail Carts
Neil, and the lovely Jane who greeted our unexpected arrival with grace, are the owners of Railcruising.
They started development of the Rotorua Railpark way back in mid 2009, and with the help of Track Manager Bryan Zajonskowski, transformed the tracks back into a functioning tourist railway that commenced operations in November 2011 after 13 years of non-use.
It was not easy.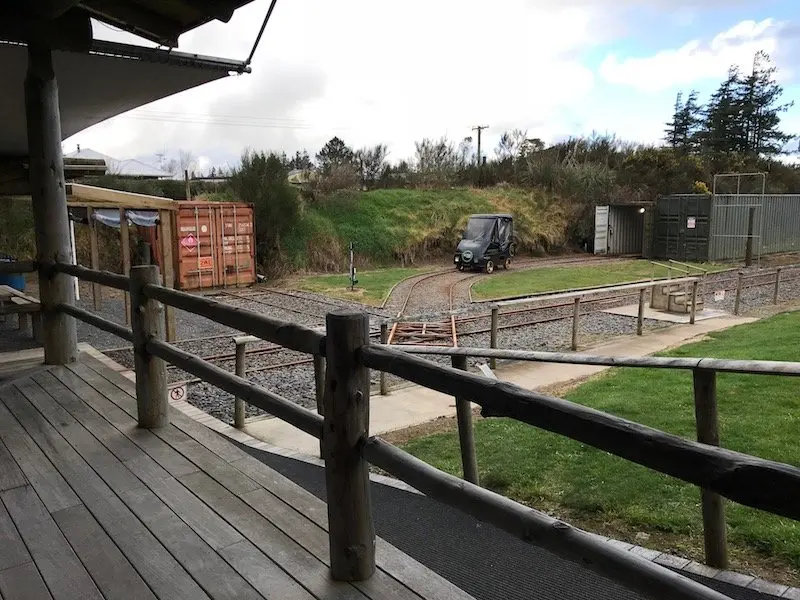 Hard Slog
They had an 18 month slog to just get approval to operate on the lines.
There were New Zealand Transport Agency rail licences to pass, and safety operating manuals to write, but hardest of all was convincing the Rail Regulator it could be done.
But they did it.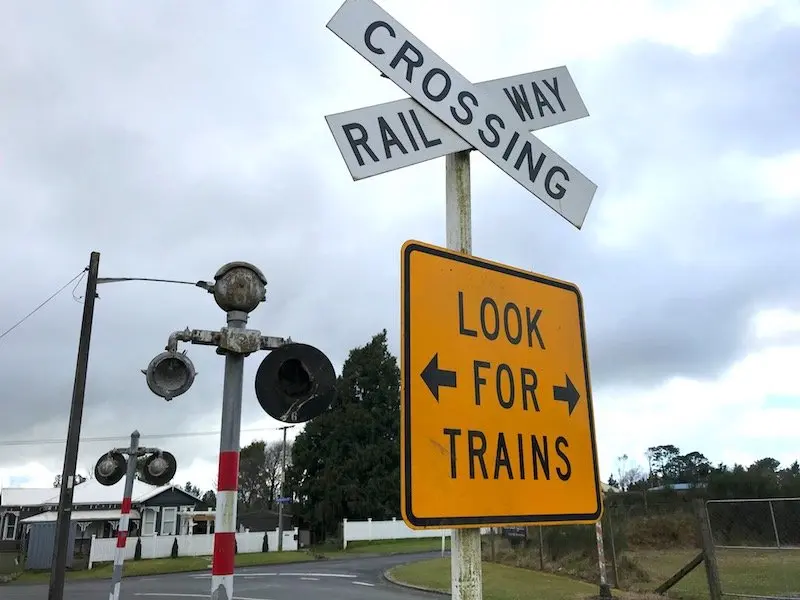 How long is the Rail Trail?
The RailCruising excursion now operates between Mamaku and Tarukenga Railway Stations.
It's a return distance of 19km.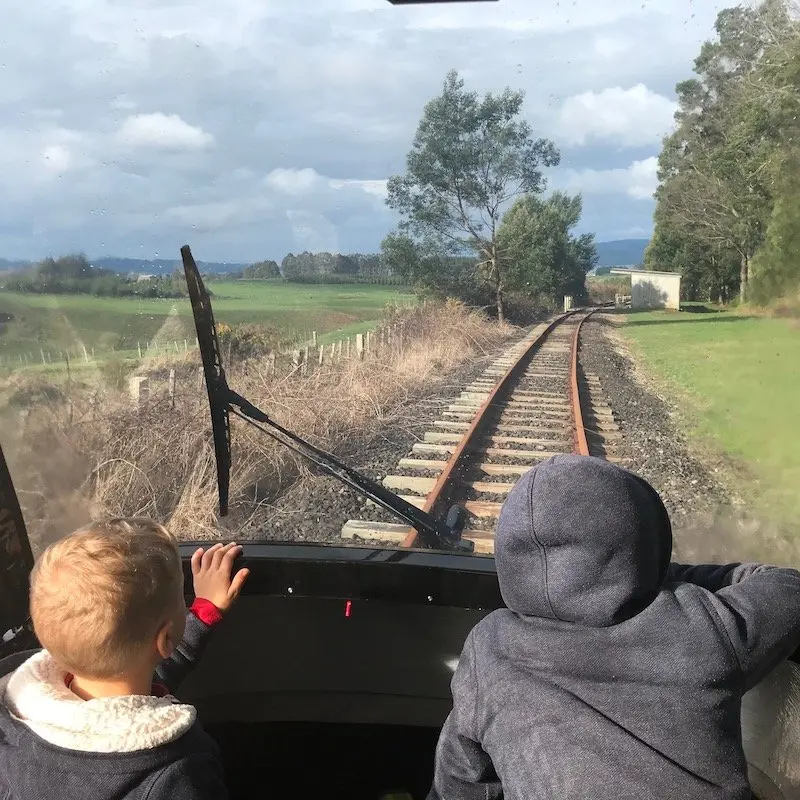 Railcruising New Zealand world first!
Railcruising these tracks was a world first, using the Railcruising V3000 full automated petrol-electric self-drive hybrid rail vehicle.
(That's a mouthful!)
The long-term plan is that the Rotorua Railpark will host a wide range of both rail-based and non-rail activities.
We can't wait to see what else is in store.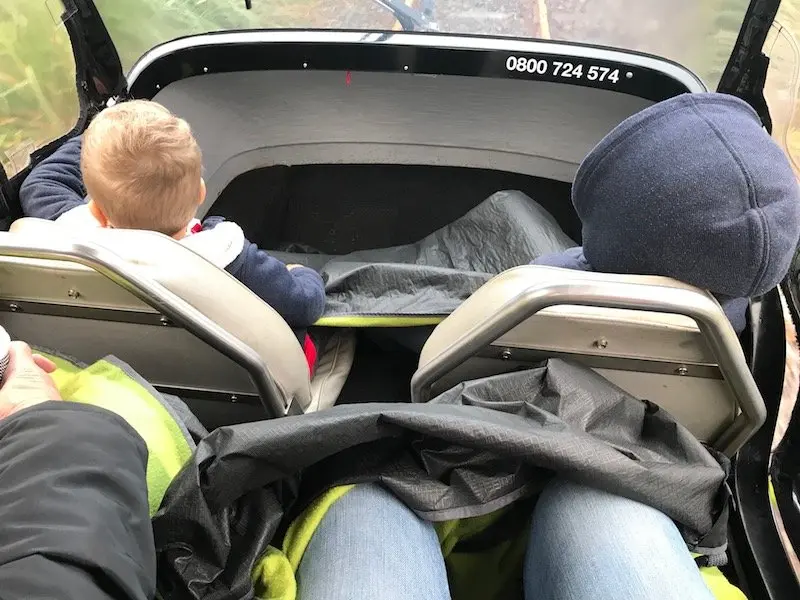 Our Self Drive Rail Cars Adventure
We started our journey with the windows open.
Our choice, because the sun was shining and the golden rays were beaming down.
As per New Zealand weather, those streams of sunlight soon hid behind the clouds and the galeforce breezes came roaring in to chill us to the bone.
It's mighty cold with the windows up if the sun's not out.
Thankfully, warm blankets are provided in each rail car to solve that problem.
When we reached the other end, Jane made us all snuggly and warm inside the cruiser with the windows down again.
Hot tip: Leave them down until it's brilliant sunshine and reliably warm when you visit, or freeze your butts off like we did. Brrrr!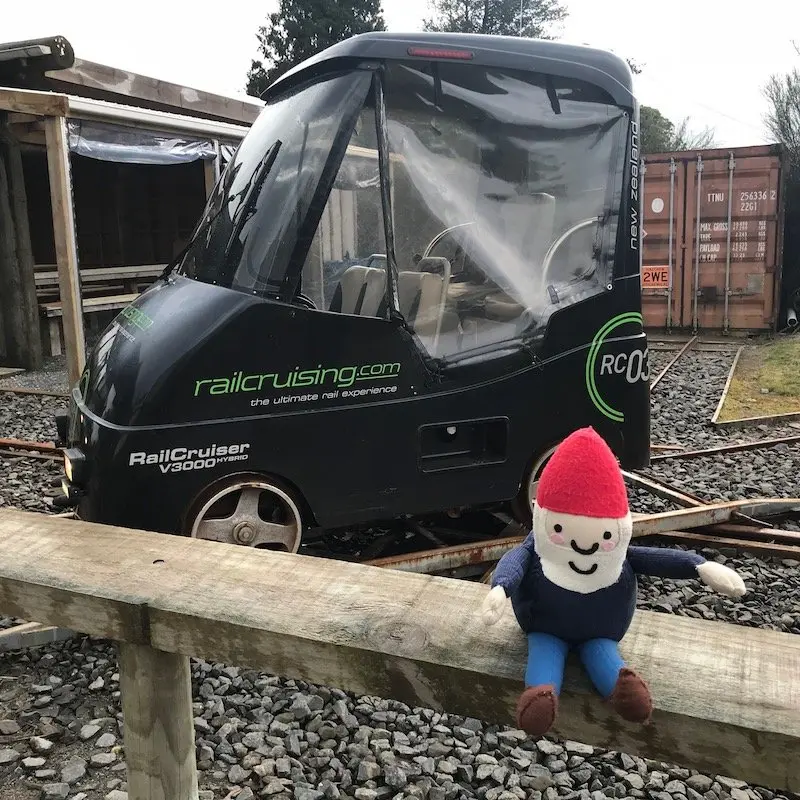 THE INSIDE SCOOP: Mamaku Eco Railcruising
Correct at time of publication on Roam the Gnome. Please check with venue for updates. We apologise in advance if there have been any changes we are unaware of. All prices in NZ dollars, unless otherwise stated
Address: Mamaku Railway Station, 11 Kaponga Street, Mamaku Rotorua New Zealand
Telephone: 0800 724574
Email: bookings@railcruising.com
Website: Railcruising
Railcruising Opening Hours
Winter
Railcruising departure times during Winter are at 11am and 1pm (May to October), although I skimmed over that information on the website.
Whoops!
We took an impromptu drive to Mamaku Railway Station after our Rotorua Duck Boat tour to try our luck, and stumbled upon a surprised Jane who was meeting a returning tour.
She was happy to set us off on our own Railcruising tour despite our late arrival.
Summer
Summer Rail cruising departure times are 11am, 1pm and 3pm (November to April)
Hot tip: Phone ahead, or book via the website if you want to guarantee a go.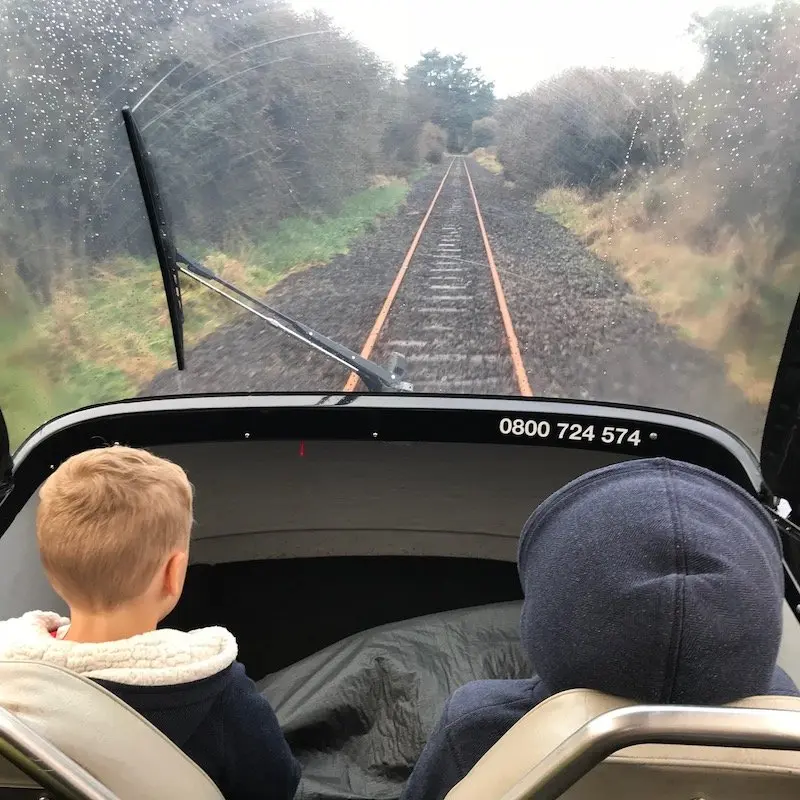 Railcruising Rotorua Prices
Railcruising prices in 2020 are:
Adults $76.00 per person (Book 4 or more adults at $68.00 per adult)
Seniors 65 years $64.00
Children 6-16 years $38.00 per child
Children 0-5 years FREE
Family 2 adults & up to 3 children $190.00
Railcruising Discount?
Is there anywhere to find Railcruising discount tickets?
You may like to check current listings for Railcruising on BookMe.
Note: We haven't used this booking site ourselves, so please practice due diligence and do your own research before booking your tickets on this site as we take no responsibility for any mishaps.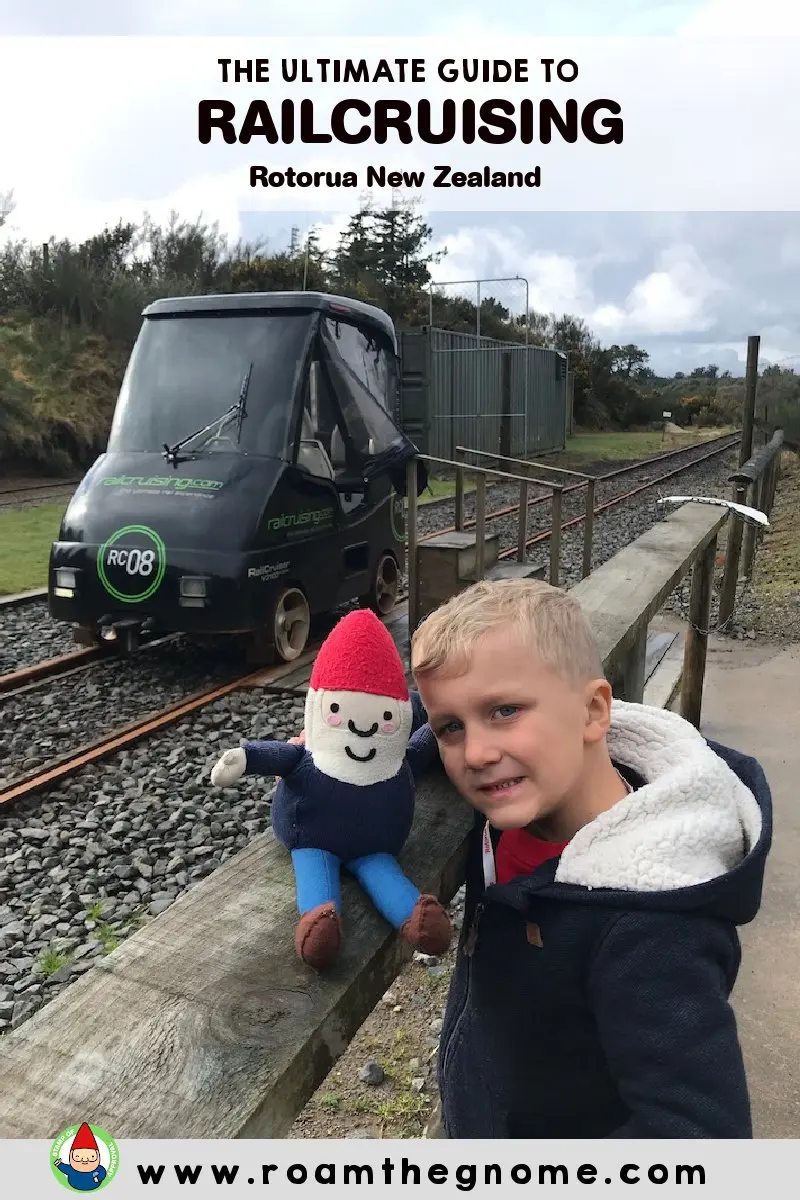 How to get to Rotorua Railway Cars
Pick up:
If you need transport from Rotorua, the team can arrange to have you picked up from your Rotorua accommodation, transported to Mamaku Railway Station and returned after your excursion on the railway.
For this transport cost, add $30.00 per person.
By Car: Meet the Railcruising staff at the Departure Location – Mamaku Rotorua Railway Station. Click here for google map directions
Railcruising parking
Free onsite parking available.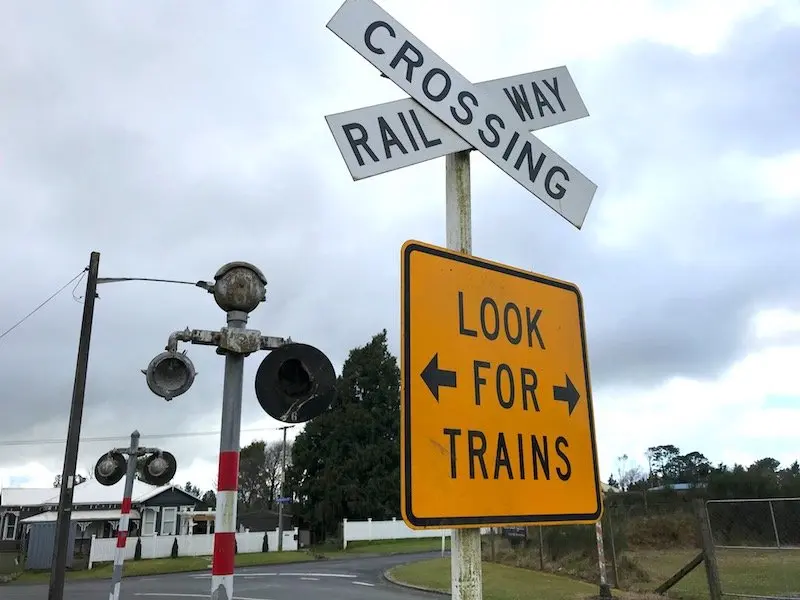 MORE Railcar Rotorua Information
RailCruiser Seating Capacity
Each RailCruiser can carry up to four adults, or two adults and two children, or two adults and 3 smaller sized children.
Only your group members will share your Rail Cruiser.
What's included in the Railcruising price?
Hot drinks are included in price.
Help yourself to tea, coffee, and hot chocolate in the information centre.
BYO snacks.
Mamaku Railway Station Map
Facilities at Rotorua Rail Cruising Office
Toilets: Yes, at Mamaku Station only.
Disability access: Limited. Passengers must use stairs to enter/exit rail cruising self drive rail cars.
Closest ATM: Rotorua CBD. Railcruising accepts credit & debit card.
Closest playground: Next to the Rotorua Rose Garden on Queens Rd, Rotorua
Picnic tables: Yes, undercover area available.
Dogs: No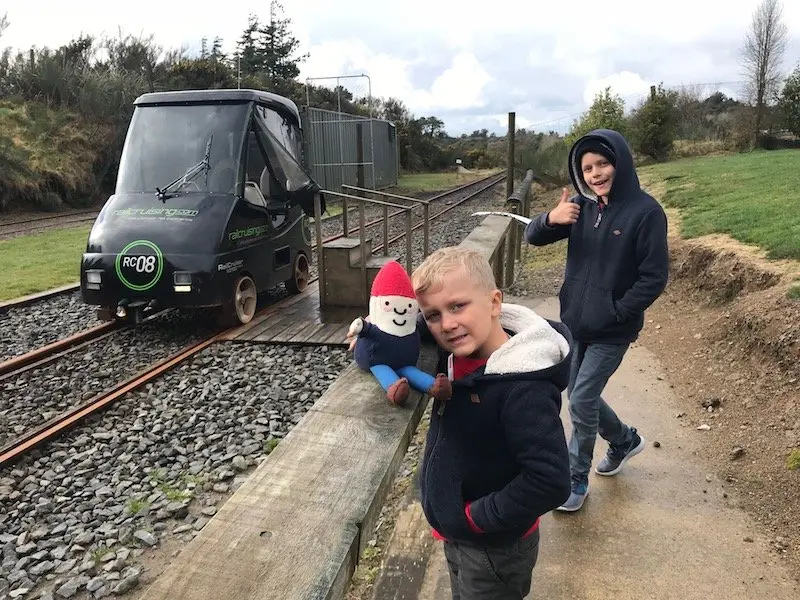 Toadstool Rating – Railcruising Rotorua Review
We loved it.
Railcruising is THE epic thing to do with Kids in Rotorua!

Looking for MORE FUN Things to Do in Rotorua New Zealand?
Click the links in blue below for more Rotorua attractions