INSIDE: Roam the Gnome's Guide to the FREE Chip and Dale Campfire Activity at Disney's Fort Wilderness Resort!
Did you know that you can enjoy a "campfire singalong and roast marshmallows" event with Disney characters Chip n' Dale at Disney's Fort Wilderness Resort for FREE?
That's the answer to 'is Chip and Dale campfire free?"
The second most common question is 'can anyone go to Chip and Dale's campfire?' and the answer is YES.
You don't even need to be staying at a Walt Disney World hotel, or have a Disney theme park ticket.
Just pop in.
This free character meet-and-greet activity is a super generous daily event sponsored by Disney.
Disclosure: This article contains affiliate links. If you make a purchase after clicking on one of these links, we may receive a small commission at NO extra cost to you.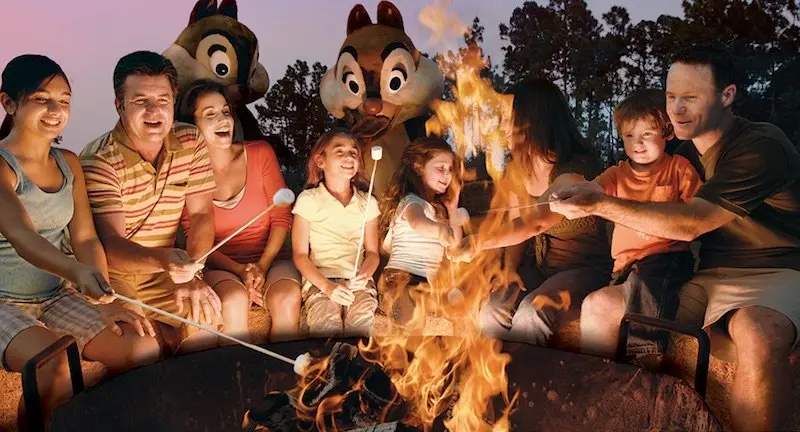 Visiting Walt Disney World? Check out the FREE Chip and Dale Campfire Sing Along!
The evening sing-a-long around the campfire includes a viewing of a Disney movie.
Plus, there's an opportunity to roast marshmallows with Chip and Dale over the campfire at Fort Wilderness.
That is the cutest thing EVER.
BUY NOW ON AMAZON: Disney Chip and Dale Campfire Ornament
Fort Wilderness Disney Video
Take a look at Fort Wilderness campground and activities here.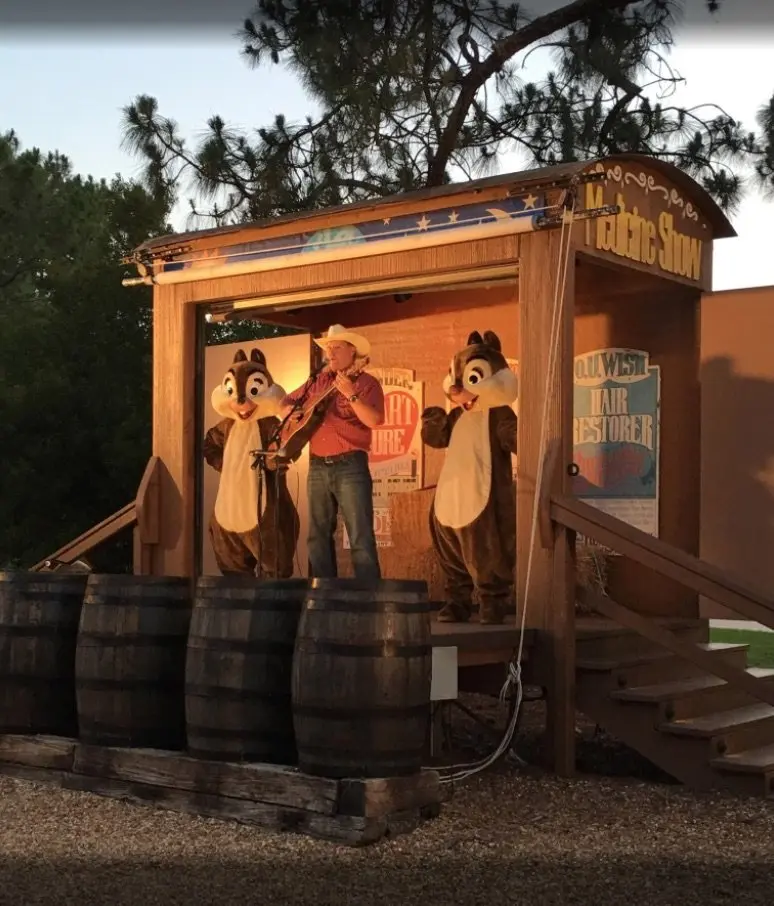 Image credit: DanielleZebragrl via TripAdvisor
Roast Marshmallows at the Disney Chip and Dale Campfire!
The cookout hours starts at around 7:00 pm in the winter and autumn months, and a little later in the summer and spring.
The Disney campfire singalong with Chip and Dale is held at Disney's Fort Wilderness Resort and Campground.
Find it near the Meadow Training Post area of the campground.
BUY NOW ON AMAZON: DISNEY Chip and Dale Campfire PIN!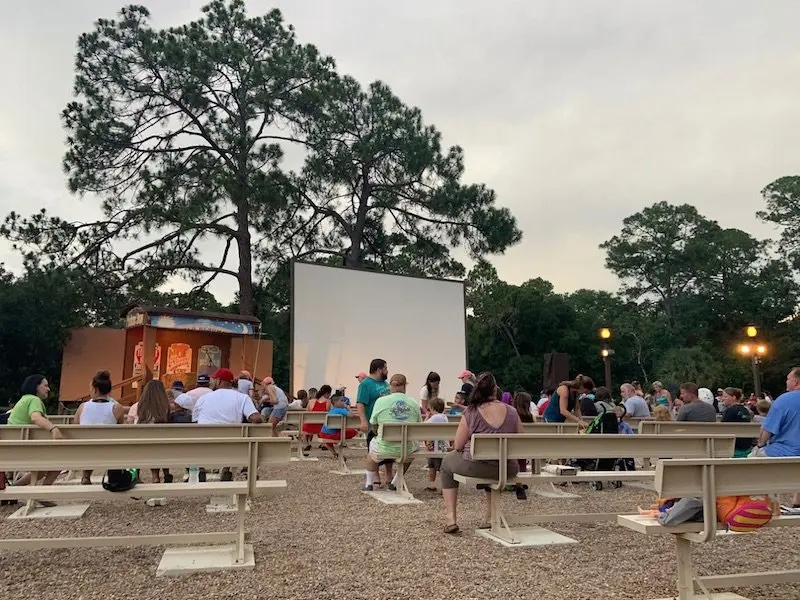 Image credit: Aninhavillani via TripAdvisor
Chip n Dale Sing Along Repertoire at Ft Wilderness Campfire
Be enchanted with a sociable sing-along of well-known campfire songs and child-friendly favourites.
Be sure to bring along some marshmallows to roast over one of two campfire rings.
If you arrive empty handed, don't worry.
You can always buy them there, along with all the necessary ingredients to make S'mores – marshmallows, graham crackers, and chocolate.
This gooey, sweet chocolately concoction is a favorite American treat on vacation.
---
RELATED: 30 Wonderful Reasons you should take a toddler to Disney World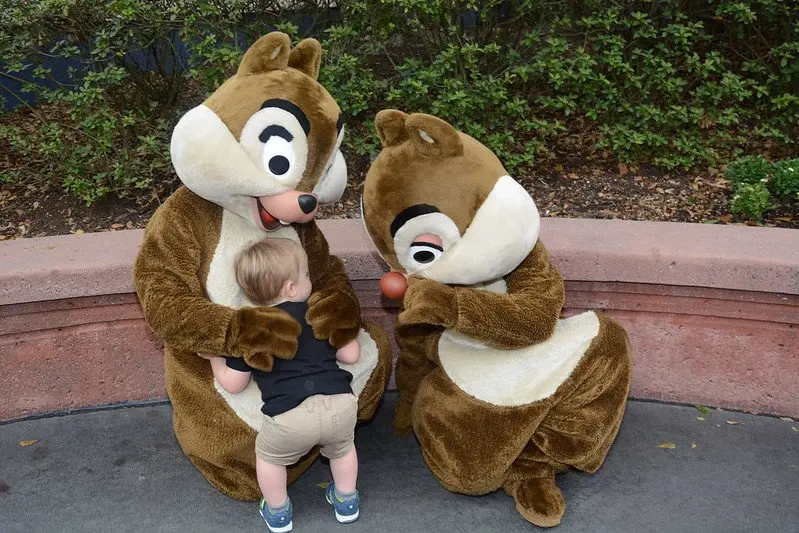 Image credit: Matt CC716 via Flickr CC BY-SA 2.0
Chip and Dale Meet and Greet
Good ol' Chip 'n' Dale meander through the campground during this family time.
They pose for pics, share cuddles, and sign autographs.
They'll also lead the kids through group dance-offs like the Chicken Dance, and the Hokey Pokey. Be sure to wear your dancing shoes.
Handy hint: the characters will make their way to you.
There's no need to push and shove to meet them.
Cast members kindly ask that you simply patiently wait for your turn.
---
RELATED: The Best List of Playground Areas where kids can play at Disney World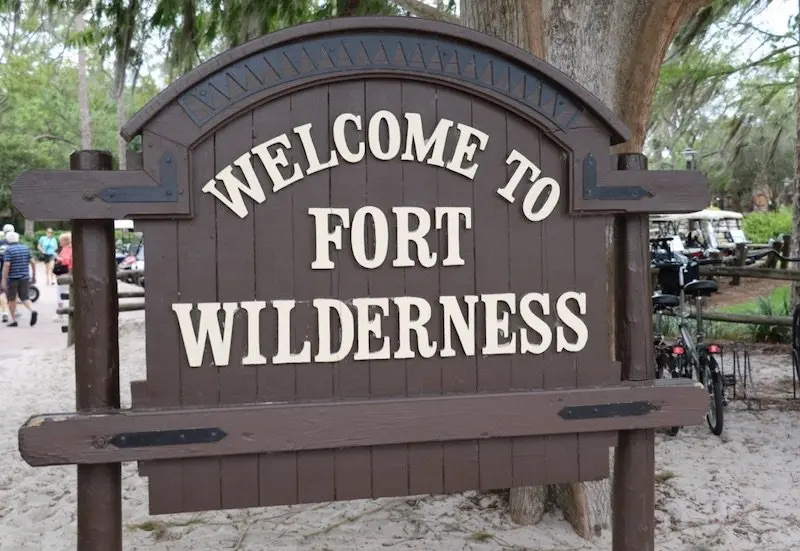 Image credit: Jen Freychette via TripAdvisor
Chip and Dale Campfire Movie Schedule
Post sing-along, a free Disney movie is shown on a large outdoor screen.
BYO blanket to stretch out under the stars.
Camp chairs are more than welcome too.
But if you are travelling light, seating is available in bleachers or on benches.
---
RELATED: The Epic Guide of SPECIAL THINGS TO DO AT DISNEY WORLD with kids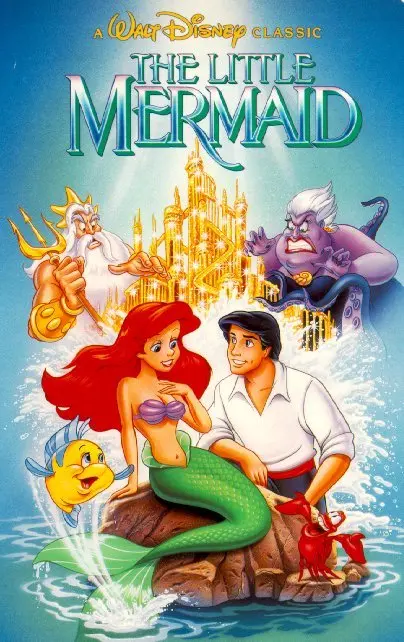 Chip and Dale's Campfire Sing Along Movies Schedule Poster
Check the Fort Wilderness Campfire Movie Schedule poster on one of the comfort stations to find out the current offerings.
The Fort Wilderness Movie Schedule may include:
a showing of Peter Pan
Ratatouille
The Little Mermaid (as pictured above), or
my favourite Disney film ever, Enchanted.
(Amy Adams in this role is sooooo cute!)
And yes, this free event is still on when it rains!
The outdoor movie just moves to the porch of The Meadow Trading Post.
We love this gesture of kindness from Disney so no one need miss out!
This event is super fun, and a nice respite from the crowds of the big theme parks.
Don't miss it!
BUY NOW ON AMAZON: Fisher-Price Toy set with Silly Grillin' Donald!
(This is a fabulous Disney toy souvenir of your time there!)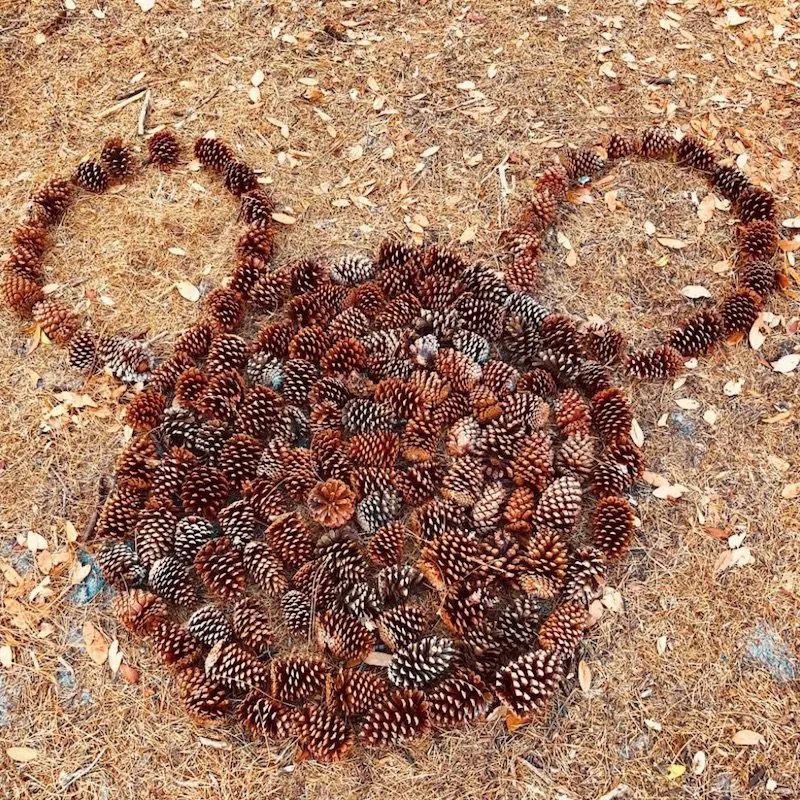 Image credit: Jess R
THE INSIDE SCOOP: Disney Fort Wilderness Chip and Dale Campfire
Correct at time of publication on Roam the Gnome. Please check with venue for updates. We apologise in advance if there have been any changes we are unaware of. All prices in US dollars, unless otherwise stated
Location of the FREE Chip n Dale Campfire Activity!
Address: Disney Fort Wilderness campground is at 4510 Fort Wilderness Trail, Lake Buena Vista, FL 32830, United States
Please note that the location of the event is at number #7 on the map, right in the middle.
Phone enquiries: Call Disney on 407/824-2788.
Entry fees: There's no Chip and Dale campfire cost. It's free.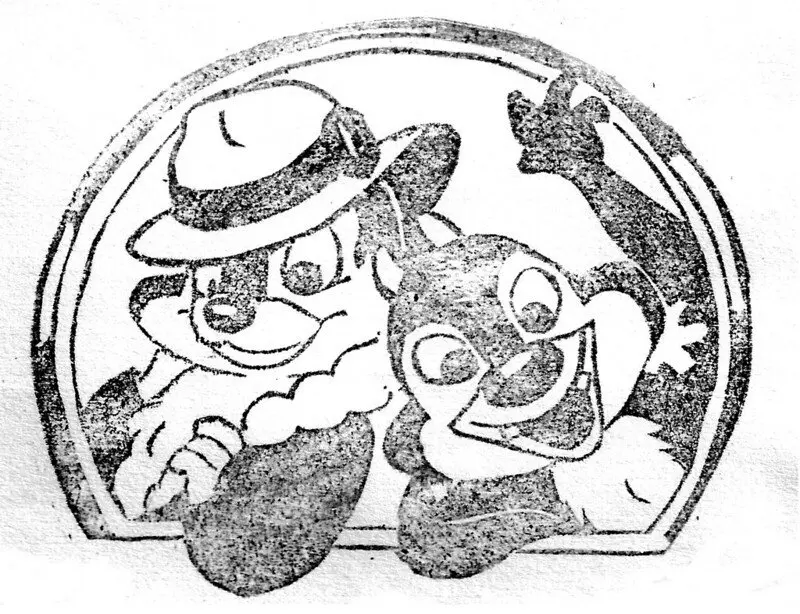 Image credit: Monsieuricon via Flickr CC BY-SA 2.0
Chip and Dale Fort Wilderness Campfire – Opening hours
The official Chip and Dale Campfire time is 7pm, but we recommend being there before 7pm to make sure you don't miss a thing.
No sign up is required.
Just make your way there.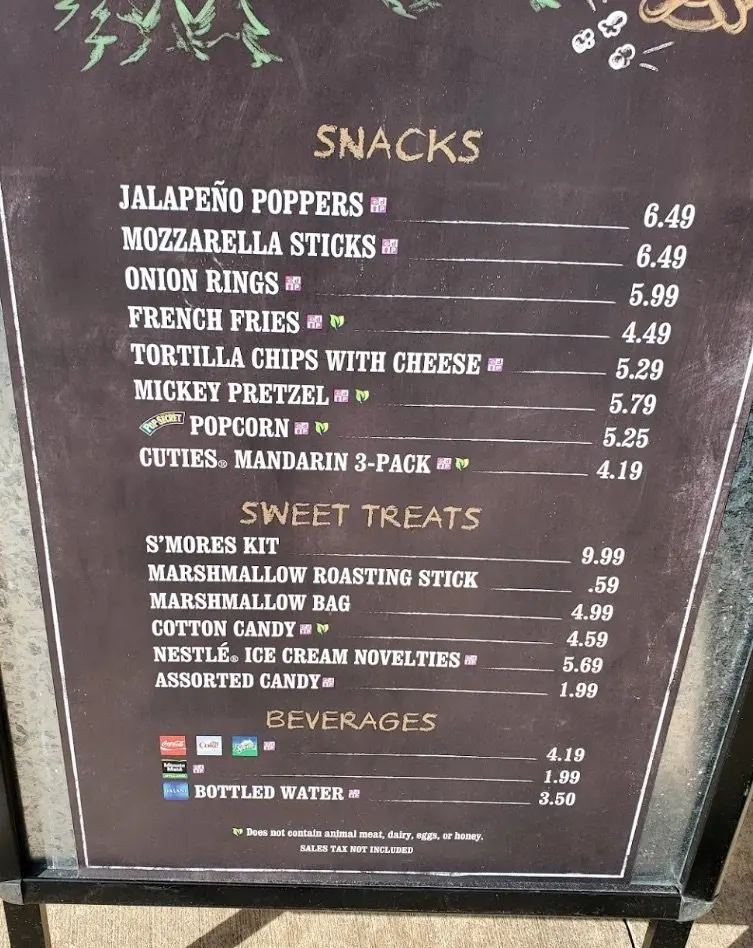 Image credit: Mundell McClellan
Fort Wilderness Food Truck Snacks
Dinner style dining food is available from the Chuckwagon Food Truck Snack Bar.
The Chuck Wagon sells:
pretzels
fries
onion rings
mozzarella sticks
popcorn
smores kits
marshmallow roasting sticks, and
drinks including juice and of course, soda!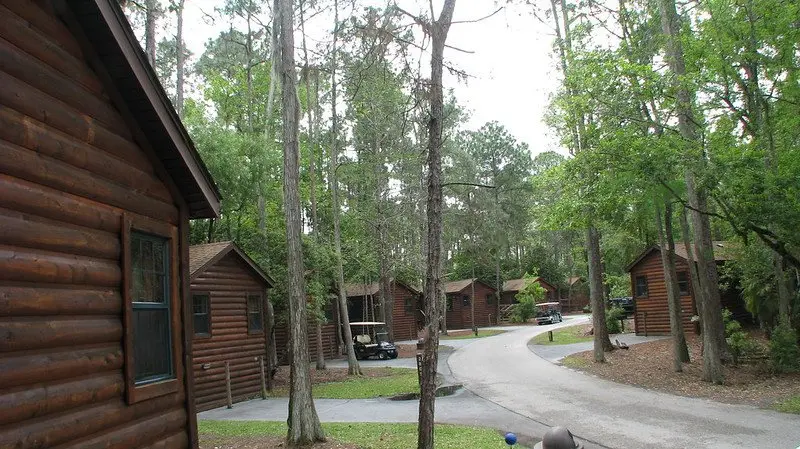 Image credit: Chris Harrison via Flickr CC BY-2.0
How to get to Chip and Dale Fort Wilderness campfire and singalong:
Click here for a map and directions of how to get to Chip and Dale campfire at Disney World.
It's one of the most asked questions!
The Campsites at Disney's Fort Wilderness Resort and Campground is a budget Disney hotel with a difference.
Set amongst 750 acres of pine and cypress forest, kids can try spotting the deer, rabbits, ducks, and armadillos that roam the land!
Fort Wilderness in Orlando is 4 miles from Magic Kingdom, an 8 minute drive.
Disney Fort Wilderness Campground Map
Here's a map of the Fort Wilderness Campground.
The campfire is held at position #7 on the map.
Toadstool Rating: Disney World Chip and Dale Campfire Singalong

Looking for more Disney Tips and Tricks?
Click the blue links below for more Disney World tips!