INSIDE: The Ultimate Guide to Best Japanese Chocolate Candy in 2021.
The hardest thing to do in Japan is to limit yourself to your normal dessert portions.
Because when there are so many delicious, and CUTE, chocolate snacks to try, that rule is going straight out the window.
Bye bye regular eating patterns.
In Japan, eat all the snacks, especially these 11 Japanese chocolate snacks.
Your tastebuds will thank you!
Take a look below for details.
Disclosure: This article contains affiliate links. If you make a purchase after clicking on one of these links, we may receive a small commission at NO extra cost to you.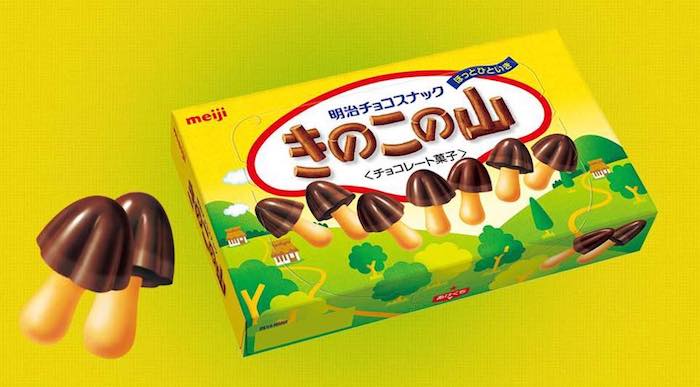 THE INSIDE SCOOP: JAPANESE CHOCOLATE CANDY SNACKS TO TRY
Correct at time of publication on Roam the Gnome. We apologise in advance if there have been any changes we are unaware of. All prices in US dollars, unless otherwise stated
No.1: Meiji Kinoko no Yama Japanese Mushroom Chocolate
This Japanese chocolate biscuit
Kinoko no Yama are a brand of biscuits shaped like mushrooms topped with chocolate.
Kinoko no Yama means "mushroom mountain".
Japanese chocolate mushrooms come in several flavors including:
Milk chocolate
Strawberry and chocolate
Fun Fact: These are called Chocorooms in America!
BUY NOW ON AMAZON: Kinoko No Yama chocolates from Japan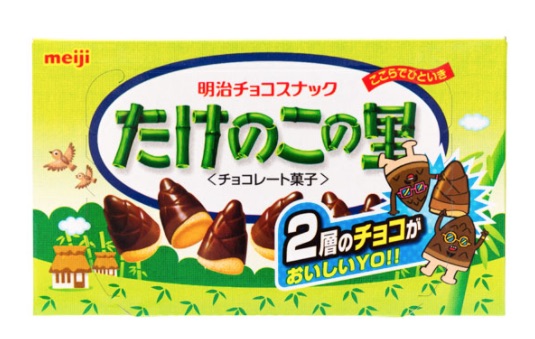 No.2: Meiji Takenoko No Sato Chocolate Snacks
The Japanese chocolate snack in position two is the sister snack to the Kinoko no Yama biscuits.
These Japanese treats are shaped like bamboo shoots instead, but have the same crunchy texture and taste.
Did you know Takenoko no Sato means "the village of bamboo shoots"?
BUY NOW ON AMAZON: Takenoko No Sato chocolate biscuits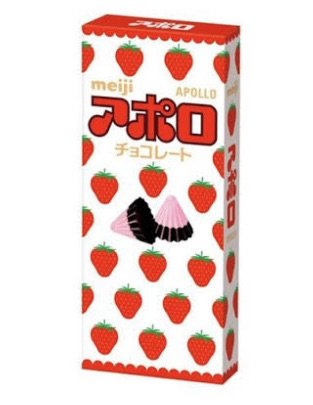 No.3: Apollo Japanese Strawberry Chocolate candy
Did you know these adorable strawberry tipped chocolates were named after the Apollo space mission?
Actually, the company already owned the trademark but when these came off the production line looking like a space craft, what else could they call them?
It was the perfect match!
Try one – there's a strawberry flavored creme inside.
Yum!
BUY NOW ON AMAZON: Meiji Apollo Strawberry Chocolate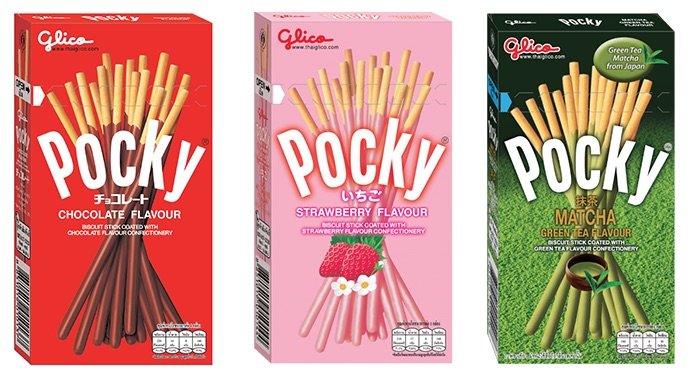 No.4: Pocky Japanese Chocolate Sticks
Glico Pocky chocolate biscuit sticks are the most popular Japanese snack export ever!
We can't ever go past the original milk chocolate Pocky – these pocky sticks need no introduction.
But you can also buy these Pocky flavors (and more seasonal Pocky flavors too):
Pocky Strawberry Heartful
Almond Crush Pocky
Luxury Chocolate Pocky
Amazake pocky
Pocky Cocoa Powered chocolate sticks
You can also buy fruit flavored Pocky in Orange, Strawberry, Kintoki Sweet Potato, Sato Nishiki Cherry, King Melon, Grape and Matcha flavors
No.5: Meiji Almond – Japanese Chocolate Almonds
These Japanese chocolate covered almonds combine crunchy nuts covered with delicious Meiji milk chocolate.
If you are heading back home, take box loads as they are the ultimate Japanese snack souvenir:
cheap
lightweight
easy to carry AND
delicious!
BUY NOW ON AMAZON: Meiji Chocolate Almond 10 pack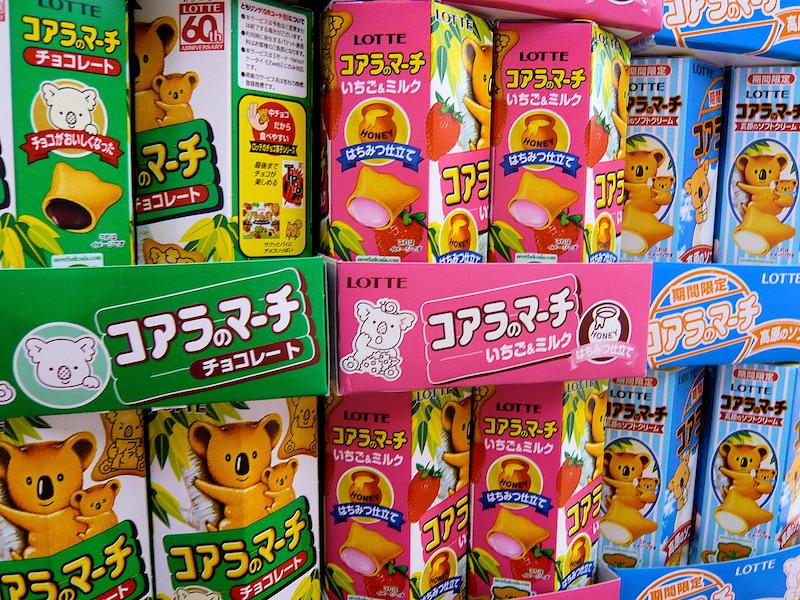 No.6: Koala March Japanese Koala Cookies
These Japanese chocolate cookies have a thin crunchy crust and are filled with a sweet creme in either:
chocolate
vanilla, or
strawberry flavor.
Buy now on Amazon: Koala no March biscuits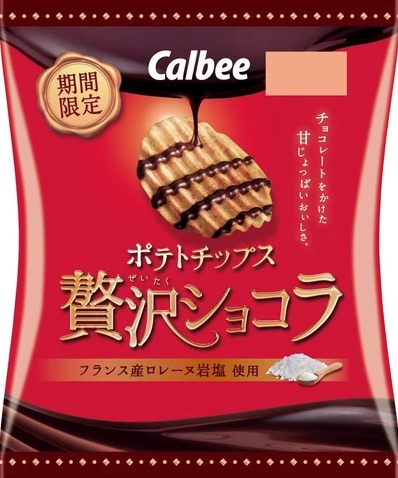 MORE POPULAR JAPANESE CHOCOLATE SNACKS!
No.7: Calbee Chocolate Potato Chips
Japanese chocolate covered potato chips are a winner!
Why didn't anyone else think of this flavor combo?
Imagine thick-cut potato chips smothered with sweet milk chocolate.
The sweet crunch is out of this world. So good!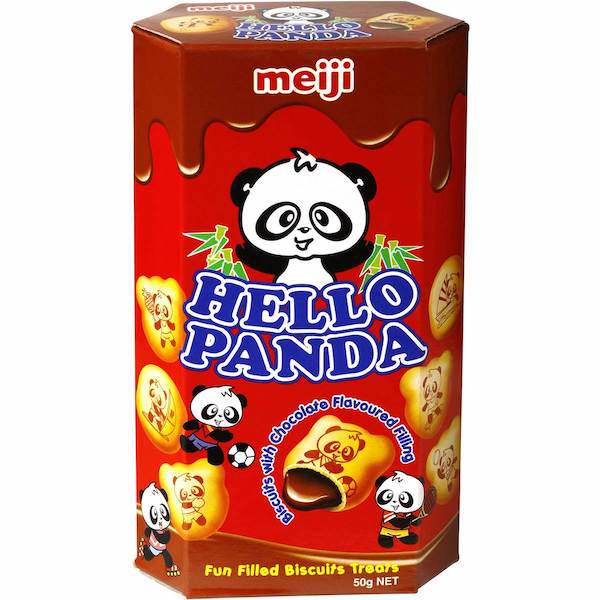 No.8: Hello Panda Japanese biscuits
Hello Panda Japan biscuits are filled with a yummy chocolate creme.
But it's the light biscuit crunch that is the best bit.
Kids love them, but adults love them more!
BUY NOW ON AMAZON: 3 pack of Hello Panda biscuits – Choco Creme, Strawberry, Vanilla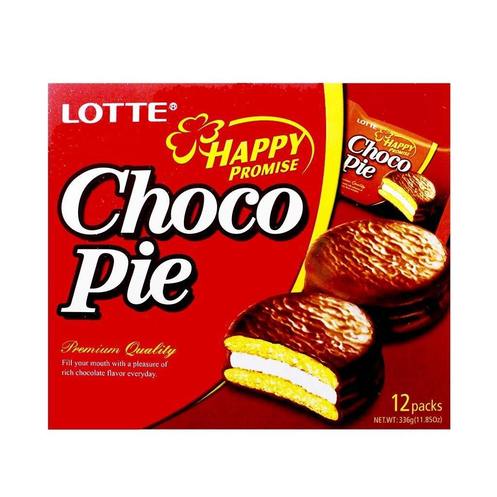 No.9: Japanese Choco Pie
Who doesn't love a crunchy chocolate covered biscuit duo, with a creme layer in between?
These are the Japanese version of a wagon wheel biscuit.
BUY NOW ON AMAZON: Lotte Choco Pie- 2 Pack (24 snack pies)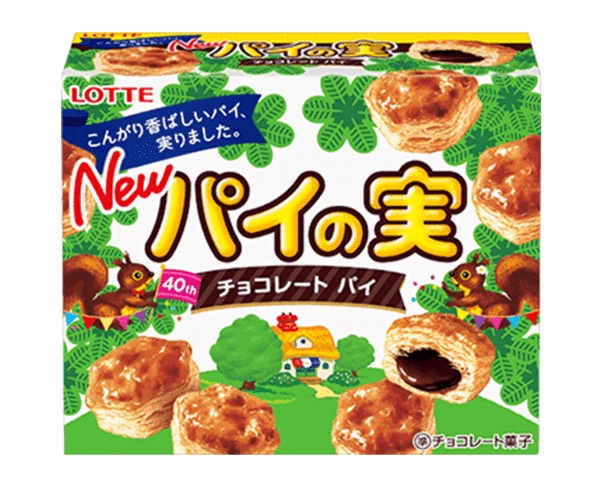 No.10: LOTTE Pai no Mi biscuits
Do not miss these crunchy miniature croissant bread snack filled with choco cream.
These miniature, bite size flaky pastries are so good, the pack will be gone in a flash.
Buy up when you spot them to stop feeling sad when they are all gone!
RELATED: Where to buy Japanese chocolates in Japan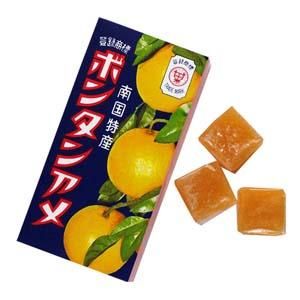 No.11: (Bonus) Vegan Japanese candy
No.1: Bontan Ame
Bontan ame rice candy is a traditional Japanese candy snack made from corn syrup, water, glutinous rice flour, and wafer paper.
Much loved in Japan by people of all ages, they are great vegan sweets in Japan.
Buy now on Amazon: Bontaname candy 20 pack
No.2: Kanro Ame Candy
Kanro ame candy is a long standing favorite candy in Japan made with the flavor of soy sauce.
In 2020, a vegan mark was obtained to prove this candy is suitable for vegans.
Read all about the vegan certification here.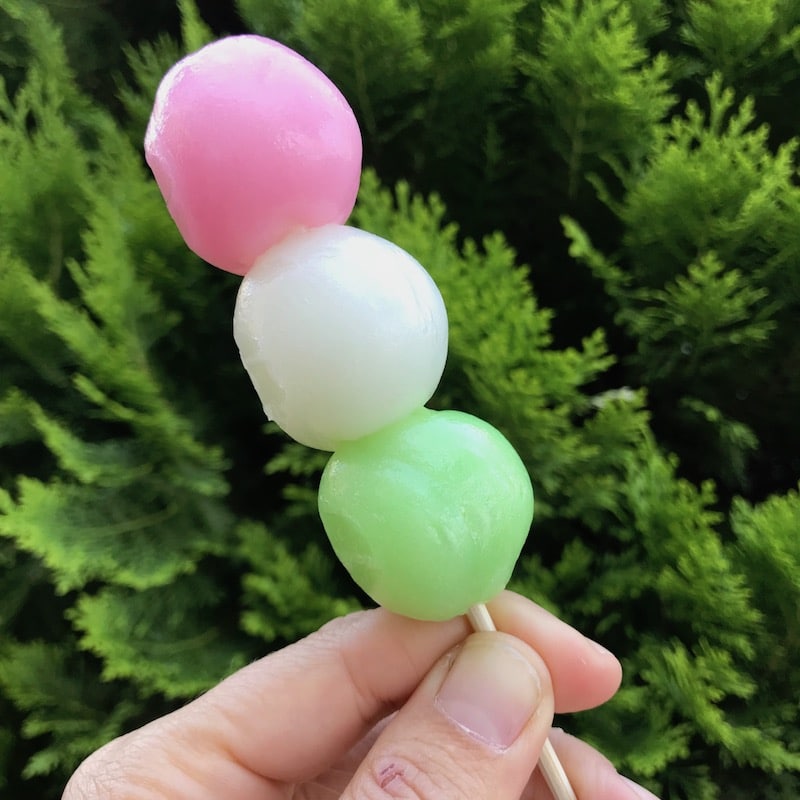 More Japanese Food ideas for you!
Click the links in blue below for more Tokyo food shopping ideas.