INSIDE: Everything you need to know about buying dried edible flowers for cakes and more
Looking for a big list of shops, local farmers markets, farm gate providores, or online stores that sell freeze dried edible flowers for cakes and other baking or cooking uses?
Fear not.
You've found it.
The ultimate guide on WHERE to buy dried edible flowers in Australia.
See below for details.
Disclosure: This article contains affiliate links. If you make a purchase after clicking on one of these links, we may receive a small commission at NO extra cost to you.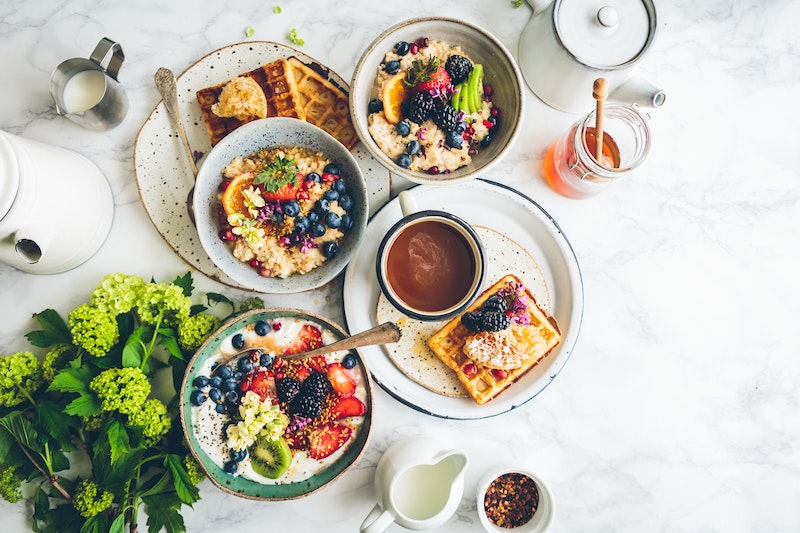 Image credit: Brooke Lark on Unsplash
THE INSIDE SCOOP: Where to buy dried edible flowers in Australia.
Correct at time of publication on Roam the Gnome. Please check with venue for updates. We apologise in advance if there have been any changes we are unaware of. All prices in AUD dollars, unless otherwise stated. All content and media on Roam the Gnome is created and published online for informational purposes only. It is not intended to be a substitute for professional medical advice and should not be relied on as health or personal advice.
FAQ before we begin.
Are dried flowers edible? Only non-poisonous organic ones, or ones without sprays.
Can you dry edible flowers? Yes. A few hours on low heat in a food dehydrator will do the trick.
How long do dried edible flowers last? Depending on where you buy them, up to 2 years shelf life is normal.
Are dried lavender flowers edible? Yes, if you buy them from one of these suppliers.
Are dried hibiscus flowers edible? Yes, ditto above.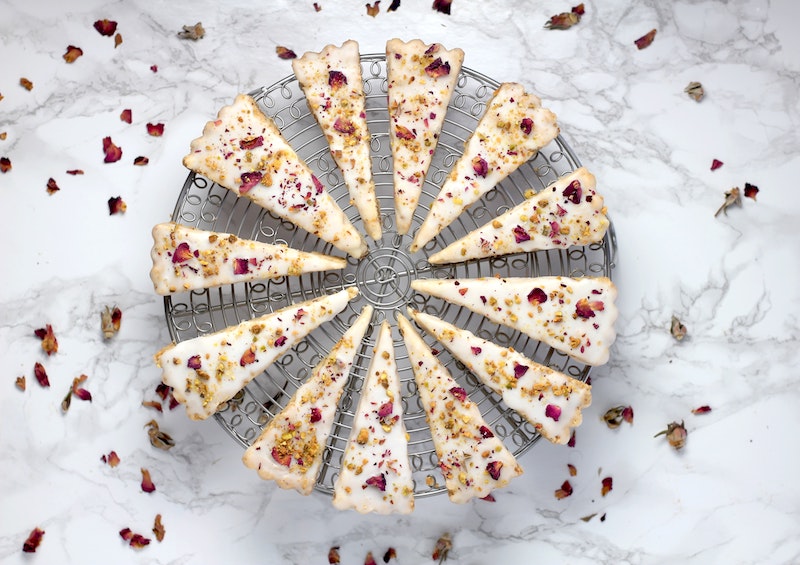 Image credit: Sheri Silver on Unsplash
No.1: Petite Ingredients
This is the go-to store for edible flowers in Australia.
They stock ALL the best edible flower colours and flower types.
Their dried edible flowers for sale includes:
dried edible confetti
dried organic edible primrose
dried organic edible cornflower (white, pink or aubergine colour)
dried organic edible linaria (purple edible flower, blue and yellow too)
dried organic edible pelargonium in red
dried organic edible dianthus
dried edible rose petals for cakes in red, pink, cream, fire, yellow, and candy stripe
dried edible Johnny jump ups
organic dried edible calendula
organic dried edible viola
dried organic edible marigold flowers
dried edible lavender
dried organic edible snap dragon
dried edible rocket flower
dried edible miniature rose petals
dried organic flowers – edible pelargonium flowers
dried edible elderflower
dried edible fennel pollen
Our favourite edible dried flowers for cake decorating definitely include the crystallised violets (and crystallised rose petals), and the dried organic edible rose petals in YELLOW!
For something extra special, there's also pink rose sugar, and lilac coloured violet sugar to sprinkle on top!
Hot tip: Petite Ingredients is also ONE of the best places to buy fresh edible flowers.

No.2: Simply Rose Petals
Simply Rose Petals is proud to be Australia's FIRST edible rose petal supplier.
Their dried edible flower collection includes:
a mixed box of "Vivid Colour" dried edible flowers
organic freeze dried edible pansies
organic dried edible rose petals in pink, red, baby pink, black and white, orange, and pink tipped variations
organic begonia freeze dried edible flowers
organic freeze dried edible violas
organic freeze dried dianthus flowers
organic freeze dried fuchsia flowers
organic freeze dried snapdragons
organic freeze dried marigold flowers
organic freeze dried dahlia flowers
organic freeze dried black cornflowers
organic freeze dried edible miniature roses
organic freeze dried organic daisies
Check out their collection of freeze dried rose petals, and fresh edible rose petals too.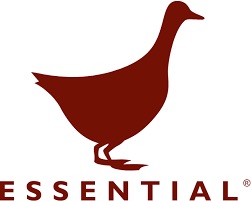 No.3: The Essential Ingredient
Their best selling dried edible flower mix – Salade de fleurs or Flower Salad – is made up of:
French Marigolds
Cornflower, and
Rose petals.
Use this to decorate cakes, desserts, biscuits, cocktails.
Or throw a handful into your next green salad to add a royal touch to your meal!
Other favourites include:
Dried rose petals
Crystallised rose petals
Crystallised violets
Dried edible confetti
Crystallised rose nibs
RELATED: The BIG LIST of where to buy edible rose petals in Australia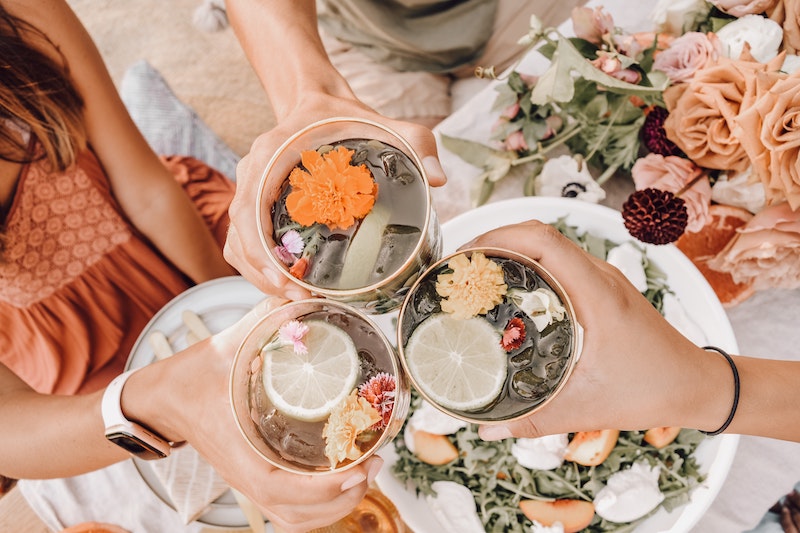 Image credit:Nicole Herrero on Unsplash
No.4: Biopackaging Company
This Australian eco company sells a range edible flowers and chocolate, plus all the sustainable party goods and tableware.
Their dried edible flower petals are vibrant and bright, so make the perfect colour pop for cake decoration, drinks and food.
Find:
blue edible cornflower petals
red edible organic rose petals
edible pink organic rose petals
edible organic calendula petals (yellow)
edible rosebuds
edible organic hibiscus flowers (dried rosella flower petals)
edible mallow flower decorations in dark blue
edible lavendar
edible butterfly pea flower decorations blue dye (to make those lovely blue and purple teas and drinks)
Plus they have a red, yellow and blue edible flower sampler park if you want a quick selection of different colours.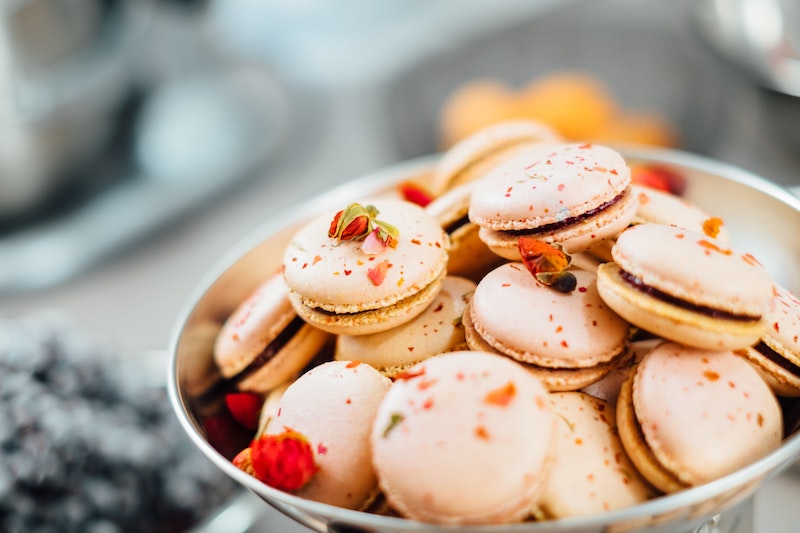 Image credit:Karlis Dambrans on Unsplash
No.5: Austral Herbs
Austral Herbs sell organic dried flowers and petals to use in therapeutic teas, as well as on your salads, on your cakes, and in your cocktails and iced drinks.
From A to Z, find:
dried arnica flowers
dried blue butterfly pea flowers
dried calendula flowers
dried calendula petals
dried camomile flowers
dried chrysanthemum flowers
dried cornflower petals (blue, purple or white)
dried dandelion flowers
dried elderflower petals
dried hawthorn leaf and flower
dried heather flower
dried hibiscus flower (rosellas)
dried hops flower
dried jasmine buds and flowers
dried lavender flowers
dried linden flowers
dried lotus flowers
dried mallow flowers (blue)
dried red clover flowers
dried rose buds in pink or red
dried safflower petals
It's a HUGE colourful selection!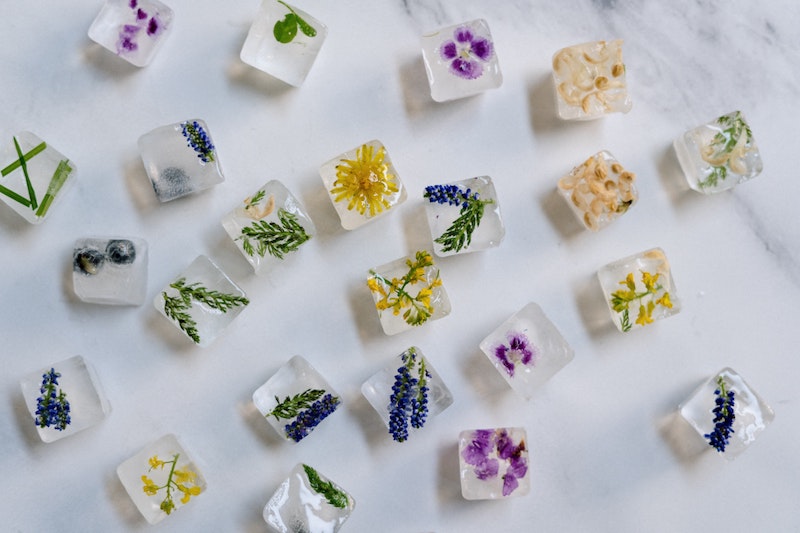 Image credit: Cottonbro from Pexels
No.6: Barefoot Farm Byron Bay
Barefoot Farm in the Byron hinterland makes two types of edible flowers.
These ones are a little bit special as they are dusted with EDIBLE 24ct GOLD LEAF too!
Made with love in the Byron Bay hinterland.
Find them in person at the gorgeous Summerland House farm shop in Alstonville, not far from Byron Bay.
You'll find plenty of other edible goodies at this farm produce shop in the Byron hinterland.
If you are a foodie, and love nothing better than gathering local produce on holiday, put this on your Byron Bay bucket list.
Take the little ones to experience the awesome adventure playground and water splash pad at Summerland House Farm too.
It's definitely one of Byron Bay's best days out for kids.
Hot tip: Macadamia Farm has fabulous coffee and a giant selection of local produce including macadamia sauces, macadamia nut butter, salad dressings, chocolate treats and more.
Also worth a stop to gather gifts and supplies.
No.7: Saffron and More
If you are looking for pesticide free rose dust powder, THIS is the spot.
Rose dust is as rare as gold, and just as beautiful.
Sprinkle it on top of your lassi yoghurt drinks, your coffee foam, your hot chocolate froth, and your smoothies.
They also sell a dried rose petal mix, and dried rose buds.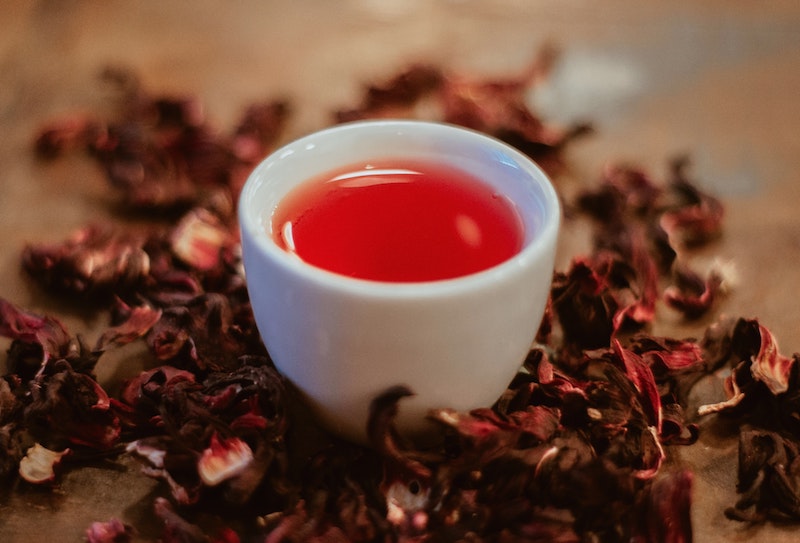 Image credit: Gabi Miranda on Unsplash
No.8: Edible Flowers on ETSY
It pays to have a quick look on ETSY for dried edible flowers.
There's a heap of sellers although some will come from overseas.
No.9: Grow your own edible flowers
Buy a edible flowers kit and GROW YOUR OWN FLOWERS you can eat.
Most kits come complete with pots, plant labels, instructions, some kind of soil base, and seed varieties that will likely include some of these easy to grow edible flowers:
Cornflower
Nasturtium
Lavender
Hyssop
Sunflower
Dianthus, and
Violas
Try these edible flower kits for starters: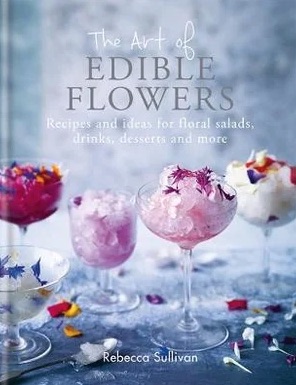 Hot tip: The Art of Edible Flowers by Rebecca Sullivan
Looking for ideas of what to do with edible flowers?
Look no further.
Rebecca's book is filled with recipes and ideas for floral salads (oh my, pretty and yum!), savoury dishes, desserts and drinks.
Botanical Baking
You can also try Botanical Baking by Juliet Sear.
This is a modern day baking book with how-to instructions on baking and cake decorating with edible flowers and herbs.
You'll find meringue pops, macarons, cheesecakes, cake mix suggestions, and round doughnuts too.
Grab your cookie cutters!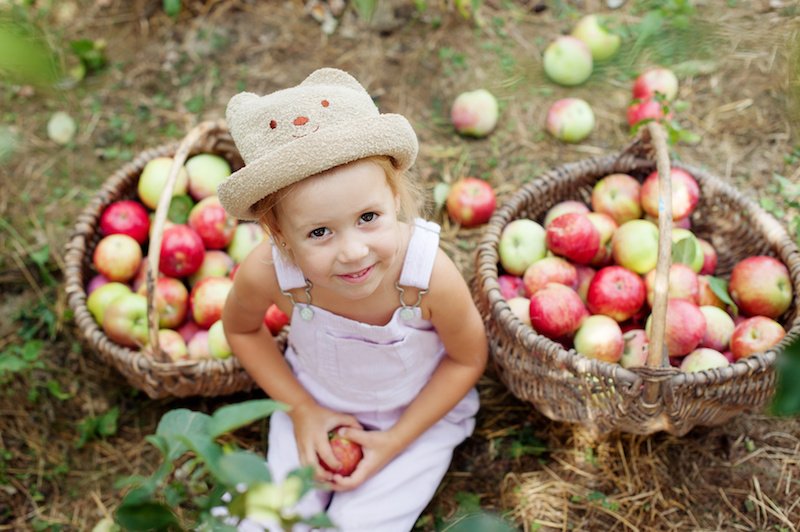 Looking for more fun food ideas?
Click the blue links below for more food recipes and tips