INSIDE: Everything you need to know about the BEST Museums in London for Kids.
Wondering what to do in London with kids?
Look no further.
The BEST thing you can do when you are in the UK is to visit one, or more, of the fabulous museums for kids in London.
We'll tell you:
the best free museums in London for kids
the best museums in London for toddlers
the best travel tips
which museums have school holidays fun and free family workshops
Check out THE INSIDE SCOOP link at the end of each London museum overview for details on opening times, how to get there, entry fees (where applicable), how to book, and the exhibitions or activities you shouldn't miss.
All details below
Disclosure: This article contains affiliate links. If you make a purchase after clicking on one of these links, we may receive a small commission at NO extra cost to you.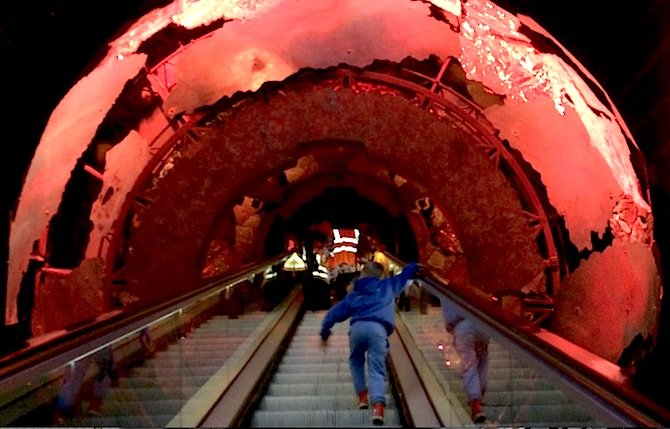 THE INSIDE SCOOP: Epic List of the Best London Museums for Kids
Correct at time of publication on Roam the Gnome. Please check with venue for updates. We apologise in advance if there have been any changes we are unaware of. All prices in British pounds, unless otherwise stated
The best kids museums in London have hands-on activities, workshops, events, interactive galleries, and kid attractions just for them.
In no particular order, these are the best museums in London for kids.
PS: Bookmark this link. It's our round up of ALL the best things to do in London with kids.

MUSEUMS IN CENTRAL LONDON
No.1: Natural History Museum London
Wondering what to do in London with kids at the Natural History museum in London? The question is where to begin?
Visit the Red Zone to see the monstrous Earth Ball, and treasures from the earth including real gold nuggets and a piece of KRYPTONITE!
The Green Zone is home to a wall of fossils, and the Investigate Centre where the kids can explore the collections with microscropes and other scientific tools.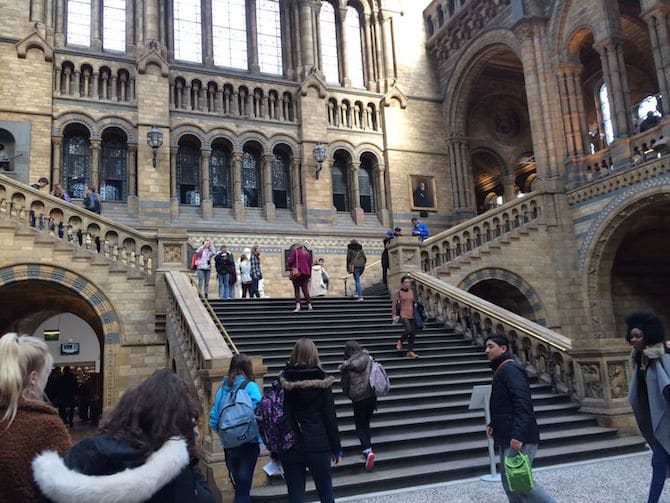 Museum Zones
Check out the impressive Hintze Hall to see DIPPY the Diplodocus skeleton cast. This is what a real science museum SHOULD look like!
Dinosaurs rule the Blue Zone. Wander the Dinosaur Walkway exhibit, and pop into the Dino Shop to pick up all your Dinosaur souvenirs.
Don't leave without being wowed by the lifesize Blue Whale Model in the Mammals exhibition.
On your way out, visit the Science Museum shop for unusual London souvenirs and gifts too.
It's one of London's free museums for kids.
Address: The Natural History Museum, Cromwell Road, London SW7 5BD.
THE INSIDE SCOOP: Click here for entry fees, opening hours, & directions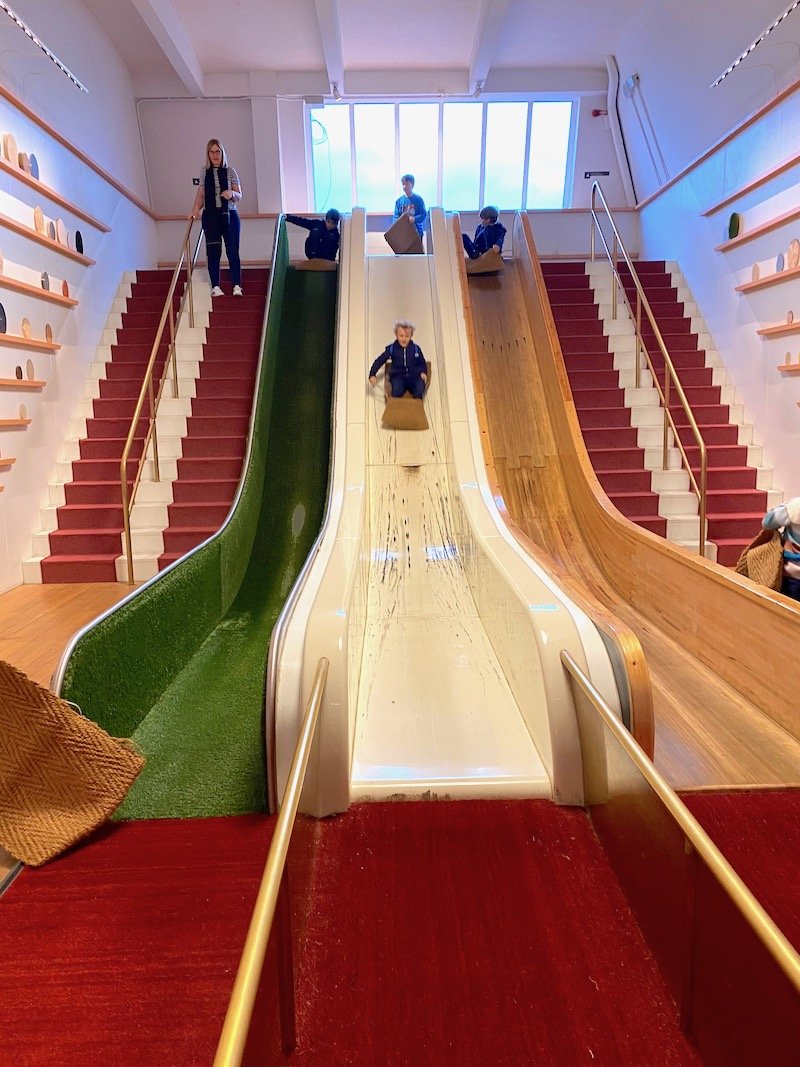 No.2: Wonderlab Science Museum London
The Wonderlab exhibition is arguably top of the list of London attractions for kids aged 7-14.
There's something for everyone in this gallery in London with over 50 hands-on science experiments, exhibits and activities.
The Science Museum has another three levels of interesting science exhibitions and demonstrations too.
Toddler Activities London?
There's also a dedicated zone for toddlers at the Science Museum.
Visit The Garden, on basement level, a child-centred interactive gallery where preschoolers and toddlers in London can learn about science in a fun, engaging way through games and activities.
Plan to spend at least half a day exploring the Science museum in London in its' entirety as this museum for toddlers and kids has LOTS for children to see and do.
Read the Inside Scoop below for details of the best kids activities on each floor.
Address: Exhibition Rd south, Kensington, London SW7 2DD, UK
THE INSIDE SCOOP: Click here for entry fees, opening hours, & directions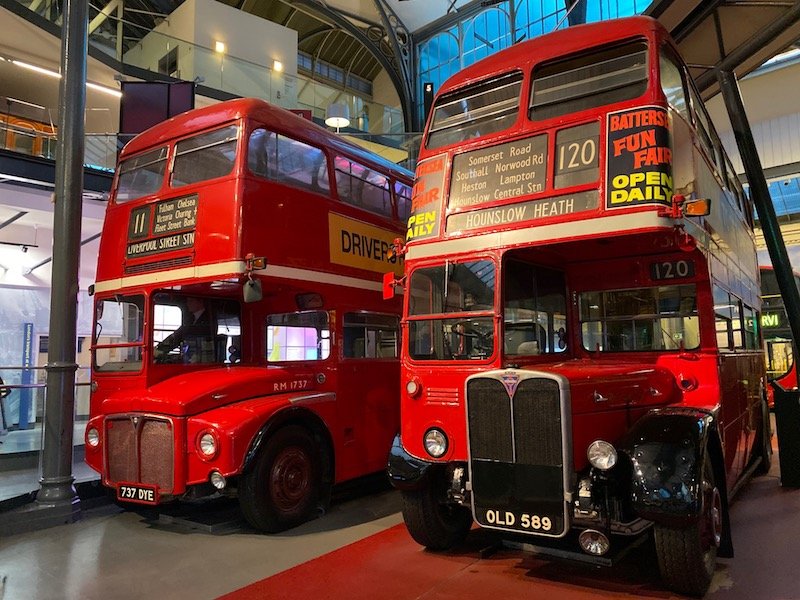 No.3: The London Museum of Transport
This is our pick of things to do in London with toddlers.
The London Transport Museum is the world's leading museum of urban transport, but the best spot for kids is the All Aboard exhibition, the Museum's exciting new play zone which opened in March 2015, for children 0 – 7 years old.
Just for starters, kids can
Repair a mini Tube train with toy spanners
Work and play in the 'Lost Property' office
Make driver announcements
Help customers at the mini information desk using the magnetic message board, maps and clocks.
There's also a dedicated baby-space infants at the 'Baby DLR' with an interactive wall and building blocks.
Plus you can visit Benjamin Pollock's Toy Shop in Covent Garden afterwards to buy all the best British toys and whimsical puppet theatres. (Click the link above for the best shops in Covent Garden for kids too)
Address: Covent Garden Piazza, Covent Garden, London, WC2eE 7BB UK
THE INSIDE SCOOP: Click here for entry fees, opening hours, & directions

No.4: The Household Cavalry Museum
Take a sneak peek behind the scenes of Royal Life at this central London museum.
It's the place to see troopers from the Queen's Life Guard ceremony working with the horses in the original 18th century stables.
It's also the location for the impressive Changing of the Queen's Life Guard daily ceremony, a kid-friendly alternative to the massively crowded Buckingham Palace Changing of the Guard ceremony.
Kids can dress up in costume, learn about the history of the Life Guard uniforms, take part in art and craft activities, and follow an interactive audio visual tour.
Address: The Household Cavalry Museum, Horse Guards, Whitehall, London SW1A 2AX
THE INSIDE SCOOP: Click here for entry fees, opening hours, & directions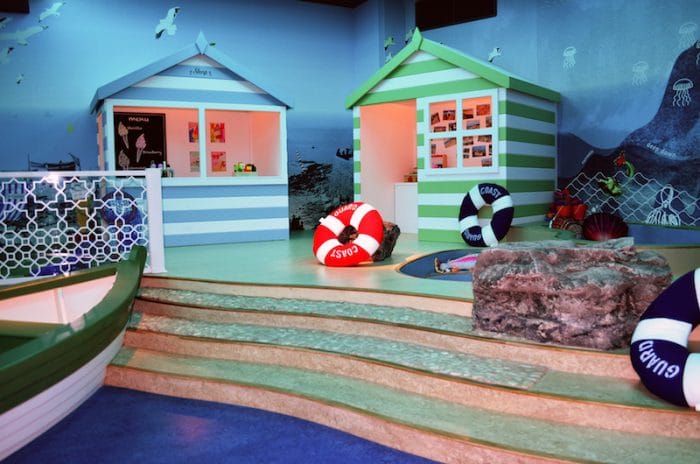 No.5: The National Maritime Museum
Head straight to the AHOY! Children's Gallery for kids 0-7 years where kids can discover more about polar exploration, become a swashbuckling pirate, and join in the fun of playing shops in the fresh fish marketplace.
The gallery is free to enter but ticketed on weekends. Check the inside scoop for details.
Travelling in London with bigger kids?
Visit the All Hands children's gallery on the second floor for 6-12 year olds.
Kids can:
fire a cannon and battle a naughty pirate ship in the signature interactive game
enjoy pretend play opportunities where kids can load cargo in the port
explore the ship Seahorse, and
learn about what sailors ate on long journeys at sea.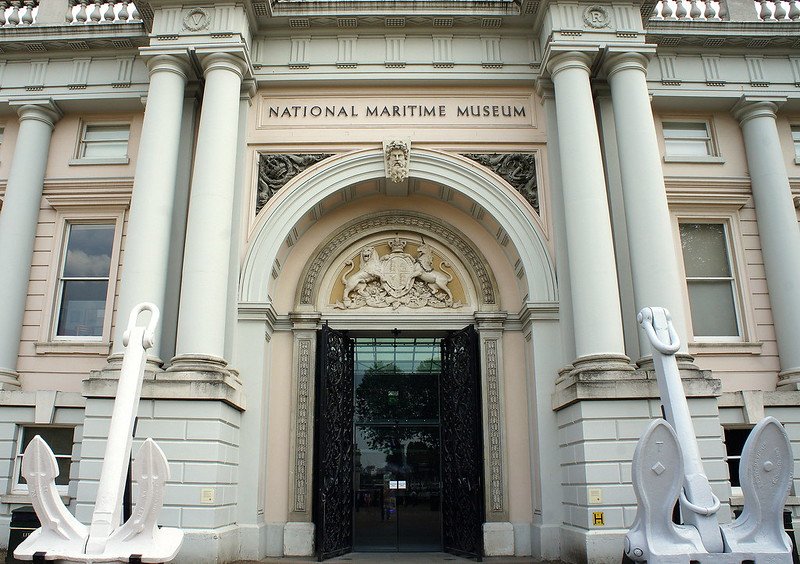 Image credit: Leslie Archard via Flickr CC by ND- 2.0
The Maritime Museum London for kids
There's loads more family friendly activities at the National Maritime Museum including trails to follow, opportunities to play with giant ships, try interactive games, and explore the globe on a giant atlas.
Address: National Maritime Museum, Romney Road, Greenwich SE10 9NF
THE INSIDE SCOOP: Click here for entry fees, opening hours, & directions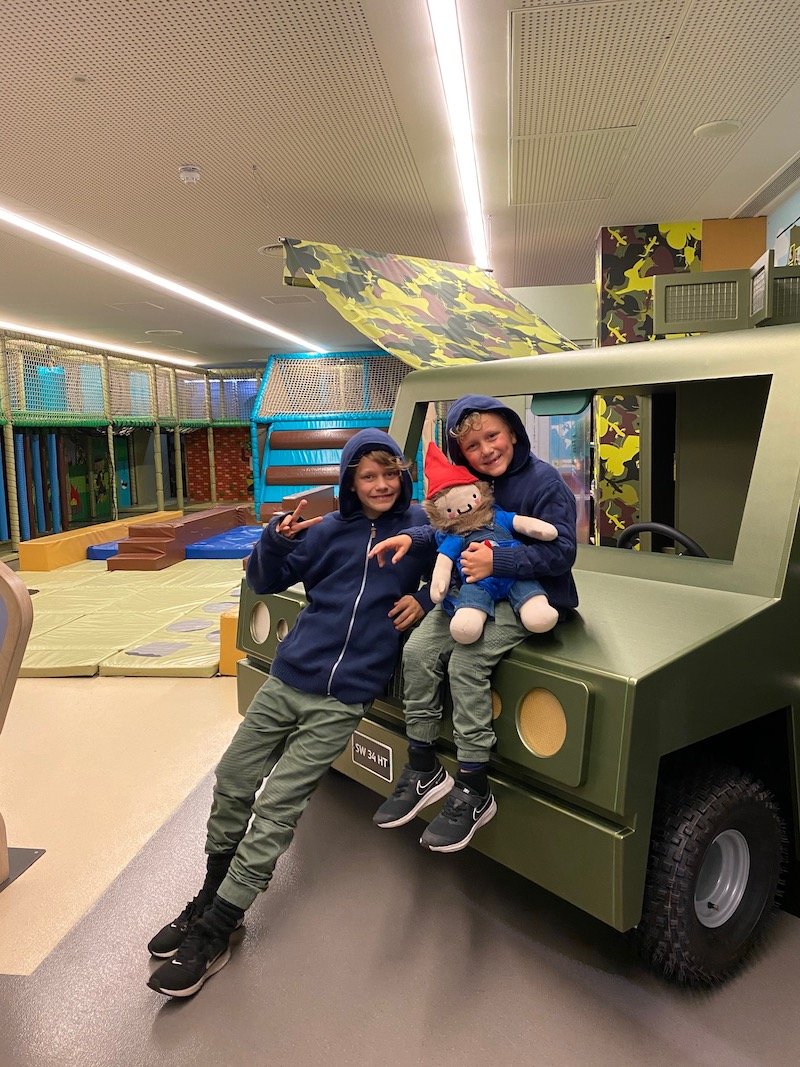 No.6: National Army Museum Chelsea
Pick up an activity backpack when you arrive. It's full of fun activities for the whole family. On a Mission for kids 2-7 helps families learn more about the day-to-day life of a soldier. Visiting with older kids?
Museum film crew backpacks for kids aged 8+ contain everything your family needs to make your own museum-inspired film. Each pack includes a Hollywood-style clapper board, Directors hat and activity book.
There's very cool events and workshops for all the family too.
Join in parachute man target practice or a nerf gun water fight battle target challenge.
You might be lucky enough to find a tank challenge where you race a remote controlled tank through mini-London! Check the current schedule here.
Then it's time for both younger and older kids to start exploring the 10 galleries at the National Army museum in the city! There's a play area, obstacle courses, places to practice your army crawl, dress up as a Guardsman, and climb aboard a tank!
Address: National Army Museum, Royal Hospital Road, Chelsea, London United Kingdom SW3 4HT
THE INSIDE SCOOP: Click here for entry fees, opening hours, & directions

No.7: The Postal Museum London
THIS was an unexpected find, but SO GOOD for kids and families.
There's SO much to do including:
ride the underground Mail Rail train and see the virtual film
visit the hands-on Postal Museum exhibition
book a session in Sorted! The Postal play space for kids
Address: The Postal Museum 15-20 Phoenix Place London WC1X 0DA
Review coming soon!

MUSEUMS IN GREATER LONDON
No.1: V&A Museum of Childhood Bethnal Green
The Museum of Childhood London is arranged into four main galleries around the two levels. Make your first stop the Front Room Gallery, a place for kids to play with retro toys from childhood.
Head to the Creativity Gallery next, an interactive place for kids to explore their creativity.
Check out the Sensory Pod of lights, the moving toys gallery, the childhood galleries showing Victorian toys from yesteryear, and the current exhibition too.
Address: V&A Museum of Childhood London, Cambridge Heath Road, London. E29PA.
THE INSIDE SCOOP: Click here for entry fees, opening hours, & directions

No.2: The Air Force Museum London
The Air Force Museum in London is the place to take kids who LOVE planes & vehicles of every kind.
London Airforce Museum playground
But ALL kids will love the brand new themed Adventure Playground at the RAF Museum.
The London Air Force Museum houses a world-class collection of aircraft, aviation artefacts and memorabilia.
Take the pilot's seat and fly in the Simulator Zone in Hangar 1, or climb aboard the Typhoon Simulator or enjoy a 4D ride with the Red Arrows in Hangar 3.
Address: Royal Air Force Museum Grahame Park Way London, NW9 5LL
THE INSIDE SCOOP: Click here for entry fees, opening hours, & directions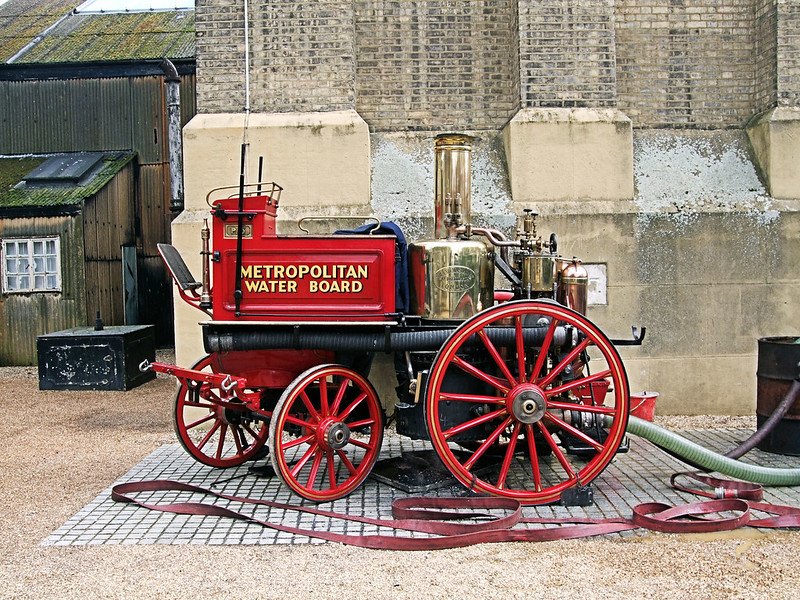 Image credit: Jim Linwood by CC by 2.0
No.3: The London Museum of Water and Steam
Based in the historic buildings of the former Kew Bridge Waterworks, the London Museum of Water & Steam is where you go to find out about the history of London's water supply.
The best thing about this Water Museum?
Playing at the brand new outdoor splash zone in the Waterwheel Courtyard.
Kids can move water using gears, wheels, buckets, levers, pumps, pipes and more!
There's stuff to do for older kids too, including a chance to take a trip to the sewers to see what happens after your water disappears down the sink!
This surprise find is one of the fabulous museums for toddlers in London.
Address: Green Dragon Lane, Brentford, London, TW8 0EN
THE INSIDE SCOOP: Click here for entry fees, opening hours, & directions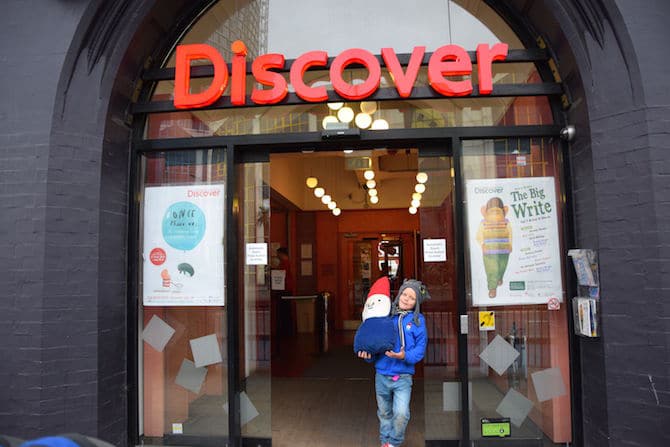 No.4: The Discover Children's Story Centre Stratford
DON'T MISS THIS PLACE.
Discover Story Centre is the UK's FIRST Hands-on Creative Literacy Centre for children 0 to 11 years old.
Take the kids to discover Story World, two levels of themed interactive fun. But the best thing about the Discovery Story Centre is the Adventure Playground outside.
Plan to spend at least half a day.
Finish the day with a run around the two awesome Olympic Park playgrounds.
Address: 383-387 High St, London E15 4QZ, United Kingdom
THE INSIDE SCOOP: Click here for entry fees, opening hours, & directions
QUIRKY SMALL MUSEUMS IN LONDON
No.1: The Pollocks Toy Museum
Everything you've ever wanted to know about Victorian toys can be found at Pollocks Toy Museum on Scala street in London.
This weird but whimsical museum is home to tens of toy puppet theatres, many of them made by Mr Pollock himself.
The upstairs collection also houses puppets, toys, teddy bears and unusual dolls from history, including the oldest toy in existence, a 4000-year old toy mouse made from Nile Clay.
Address: 1 Scala St, London W1T 2HL. Enter from 41 Whitfield St, W1
THE INSIDE SCOOP: Click here for entry fees, opening hours, & directions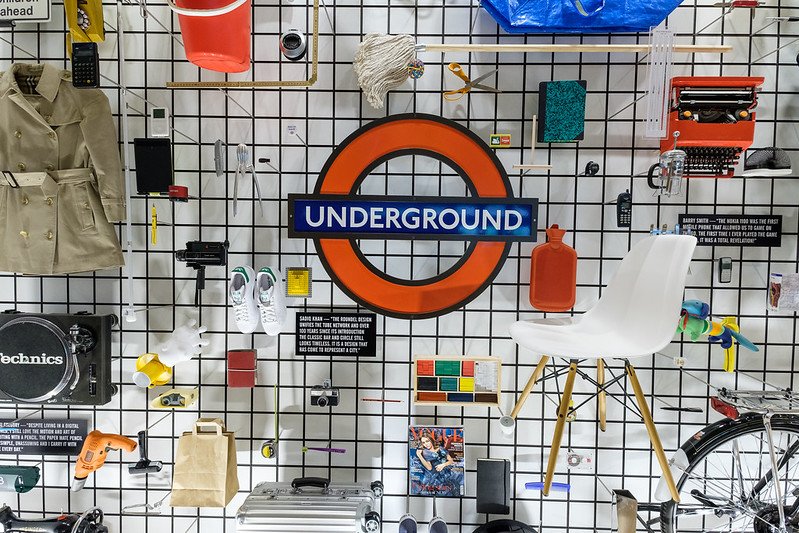 Image credit: Alh1 via CC BY-ND 2.0
MORE OF THE BEST MUSEUMS FOR KIDS IN LONDON
No.1: The Design Museum
Introduce kids to the history of contemporary design at the London Design Museum. Kids can watch the 3D printer in action, design a car in the Design Maker app, or expand their creative thinking as they ponder all the current exhibitions and pop-ups.
Pick up a free Family Explorer trail for kids aged 5-11. This guide takes you through all the different exhibits on show.
You can also join in a program of free and ticketed workshops and gallery experiences for kids.
Make something (a spinning animation, a hand-made badge, paper craft?) to take home at the drop-in Create and Make drop-in activity inspired by the museum's exhibitions.
Address: 224-238 Kensington High St, Kensington, London W8 6AG, UK
THE INSIDE SCOOP: Click here for entry fees, opening hours, & directions

No.2: The Bank of England Museum
Ever wanted to hold a gold bar? The Bank of England Museum is THE place to do it.
Did you know this building sits on top of one of the world's largest stores of gold? Find out why!
Plus, there's opportunities to learn the history of paper money, and how the banks protect notes from counterfeit.
Take a look at the Stock Office, a replica of what the Bank of England looked like 200 hundred years ago.
Pick up a free activity sheet from our information desk. Get a small reward if you fill one in! There's events for kids too. Check for upcoming family events here.
Address: Bartholomew Ln, London EC2R 8AH, UK.
(If you are facing the Bank of England's main entrance on Threadneedle Street, they are around the corner on the right.)
THE INSIDE SCOOP: Click here for entry fees, opening hours, & directions

No.3: The Cartoon Museum
The Cartoon Museum is the home of cartoon and comic art in London, with over 6,000 original cartoon and comic artworks, and a library of over 8000 books and comics!
Their ever-changing museum exhibition lineup aims to highlight the value of cartoons and comics to modern British culture and society by hosting exhibitions, and events that engage families, children, locals and visitors.
It's the spot to reflect on Britain's cartoon and comic heritage too.
Take the kids to join in one of their hands-on workshops. Kids can make a mini comic book, meet local cartoonists, draw a Beano front cover, learn how to draw characters from myths and fairytales, explore manga comics, or join in an animation class.
Find a cool curated range of comic-themed books, Cartoon Museum publications, greetings cards, cups, mugs, homewares, gifts and stationery too.
Address: 63 Wells St, Fitzrovia, London W1A 3AE, UK
THE INSIDE SCOOP: Click here for entry fees, opening hours, & directions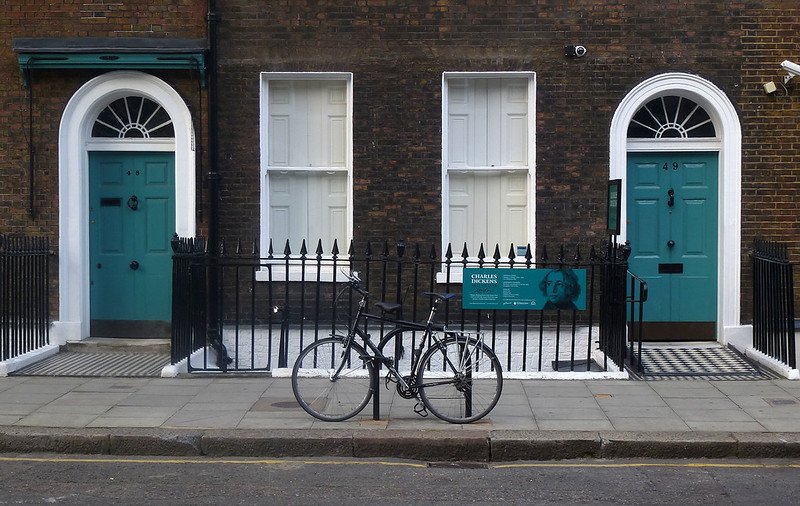 Image credit: Jelm6 via Flickr CC by 2.0
No.4: The Charles Dickens Museum
It's now possible to visit the home of Charles Dickens, the famous British author who wrote Oliver Twist, The Pickwick Papers and A Christmas Carol, featuring the infamous Scrooge. It's where he first achieved international fame as one of the world's greatest storytellers.
There's self-guided activity trails for families, audio guides specifically aimed at our younger visitors, period costumes to dress up in down in our kitchen and a friendly indoor and outdoor cafe space.
Check out their current family events here.
Pop into the Curiosity Shop to buy exclusive London souvenirs and gifts too, including Dicken's mugs, tea towels, posters, key rings, and the fabulous range of 'Please Sir, I want some more' plates, bowls and cups!
Address: 48-49 Doughty Street, Holborn, London, WC1N 2LX
THE INSIDE SCOOP: Click here for entry fees, opening hours, & directions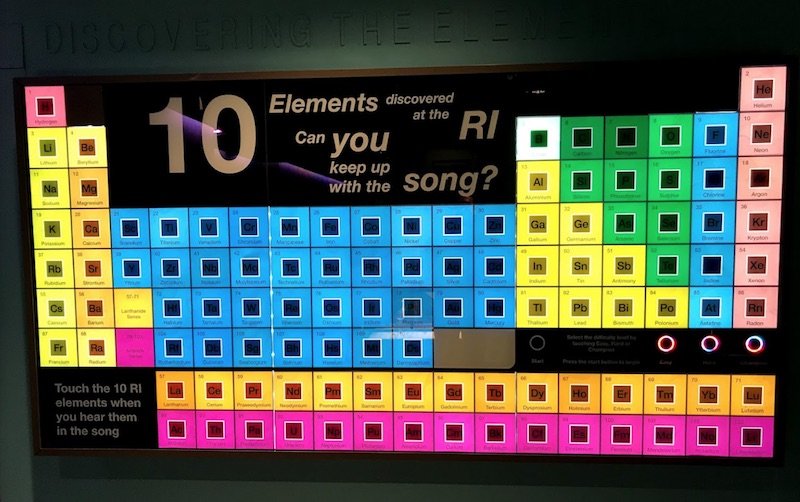 Image credit: D.A
No.5: The Royal Institution of Great Britain & Faraday Museum
The Royal Institution is the home of science in the heart of London.
The RIGB hosts family masterclasses for kids aged 7-12, and also holiday workshops for all ages covering topics in science, mathematics, computing and engineering.
The best part of the RIGB is the Faraday Museum, three floors showcasing the history of science, and the science instruments people have been using for the past 200 years.
Address: Albemarle St, Mayfair, London W1S 4BS, UK
THE INSIDE SCOOP: Click here for entry fees, opening hours, & directions

No.6: The Florence Nightingale Museum
Find out about London's most famous nurse,the Lady with the Lamp, at this iconic London museum.
Pick up your free family trail from the front desk when you arrive.
The family trails let you explore the museum together and find out about the life of Florence Nightingale, and her role in changing the face of the nursing profession to this day. Suitable for children between 6 and 12 years old.
Small kids under 5 can play the I-spy game, where they help Athena (Florence's little pet owl) and her friends find all the objects in the museum.
For those who love engaging with the digital world, download the Florence Nightingale museum app to explore the museum on this interactive trail.
Address: 2 Lambeth Palace Rd, South Bank, London SE1 7EW, UK
THE INSIDE SCOOP: Click here for entry fees, opening hours, & directions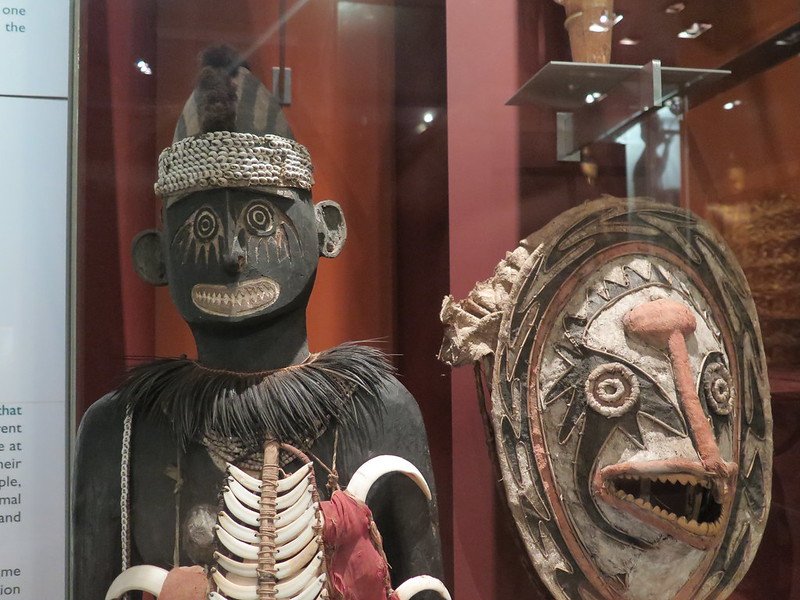 Image credit: Regine Debatty via Flickr CC BY SA-2.0
No.7: The Horniman Museum
Take a look at all the things you can do here at the Horniman museum!
Home to alpacas, goats, sheep, guinea pigs, rabbits, chickens and more, the Animal Walk is a walk through the centre for a close up view of the animals.
Spy poison dart frogs, tropical tree frogs, wobbly jellyfish, and a live coral display at the renowned Aquarium
Enjoy time with hundreds of fluttering butterflies in the tropical indoor garden at the Butterfly House (timed entry ticket needed)
Wander the gardens or the nature trail
Explore Nature Base and see hundreds of live bees and Britain's smallest rodent the Harvest mouse
See hundreds of taxidermy stuffed animals, skeletons and specimens preserved in fluid at the Natural History Gallery
View over 1300 instruments from the Horniman's internationally renowned collection, explore interactive sound tables, and make music of your own at the Hands On Space
Handle thousands of amazing real objects from around the world in these interactive exhibits, try on costumes, and investigate things up close
Address: 100 London Rd, Forest Hill, London SE23 3PQ, UK
THE INSIDE SCOOP: Click here for entry fees, opening hours, & directions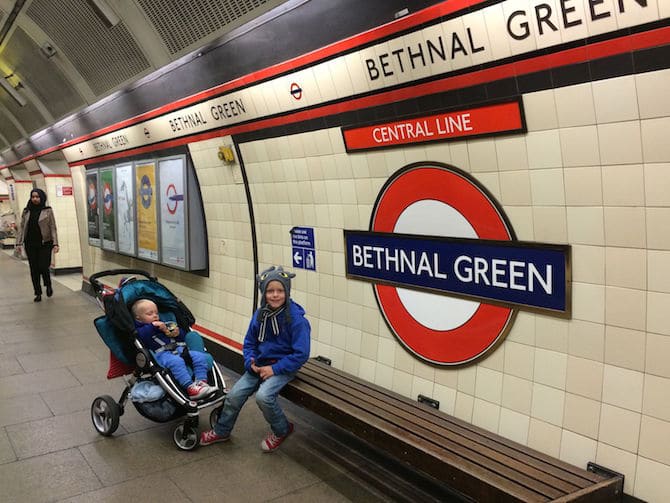 Roam the Gnome's Best London Museums for Kids Map
We've made a MAP just for you, with the pinned locations of all these museums to help you plan your London itinerary with kids.
Frequently Asked Questions
No.1: Is it true that all museums in London are free of charge?
Quick answer. No.
But lots are.
No.2: Are museums in Britain designed for children and young families?
Resoundingly, across the board, YES!
Never assume a boring sounding museum in London won't impress the kids.
We've been shocked by how family friendly some museums are.
Case in point, the London Army museum.
No.3: What are the best free museums in London?
If you've only got limited time, visit the Natural History Museum and the London Science Museum.
Both are free, although you do need to buy a ticket to the Wonderlab science exhibition in the Science museum.

Looking for More Fun Things to Do in London with Kids
Click the links in blue below for more London tips