INSIDE: Roam the Gnome's Tips on how to find the best local area attractions for families on your vacation.
The glossy tourist brochures won't probably tell you anything you don't already know.
This is where the bigger, famous & obvious tourist attractions advertise.
These are the tourist attractions and places you find on page one of your google searches.
If they sound good, they'll be on your bucket list of things to do on your vacation itinerary.
But if you want to dig a little deeper, and go where the locals go with their kids, follow our lead.
Try these tips!
Disclosure: This article contains affiliate links. If you make a purchase after clicking on one of these links, we may receive a small commission at NO extra cost to you.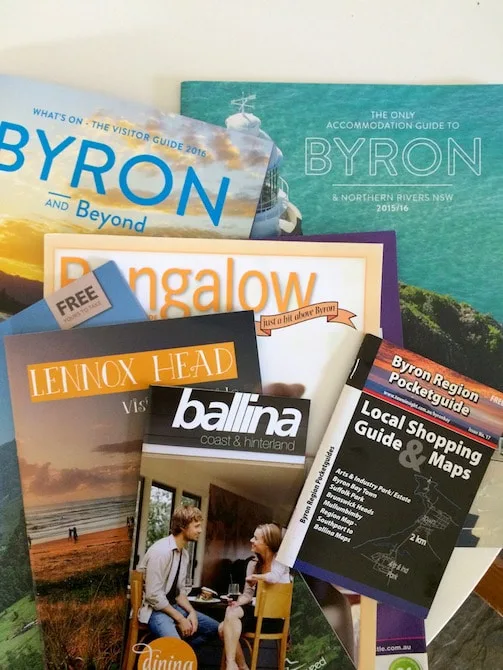 Finding the Real Gems of Local Area Attractions
The first step in finding the best family fun activities in new cities and towns when you are traveling wth kids is to collect ALL the tourist reading material, PLUS all the newspapers, flyers, & leaflets that are aimed at locals!
The glossy brochures
the pocket maps
the regional guides
the foodie guide menus
library noticeboards & flyers
the local newspaper, and
every local family mag you can find.
GRAB IT ALL.
Even if you don't understand the language, a picture or a website address can help you out.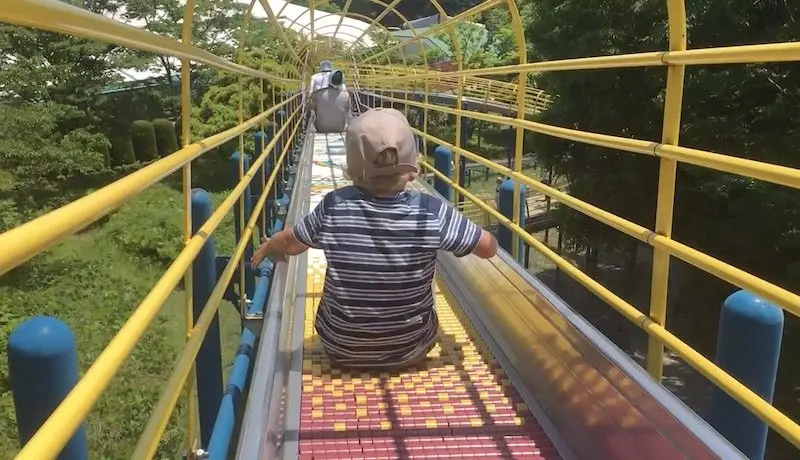 Local Attractions in My Area?
This is exactly how we found Kodomo no Kuniya, the gigantic outdoor playground and park in outer Tokyo, with one of the longest roller slides we've ever seen! (pictured above)
The real gems are most likely to be found:
in the smaller publications
the family magazines published by a small local business, or work from home mama
the local papers (who of course target the 'local's) and,
the handmade flyers you sometimes find on the table in take-out restaurants or cafes.
This is where the 'little fish' advertise, or try for an editorial on their mission to get the word out about their venture.
It's a better strategy than googling:
"local tourist attractions near me" or
"local attractions nearby"
"things to do near me today"
"fun things to do near me for free"
"fun stuff to do near me"
"attractions near me"
"fun places to go near me"
Google will bring up much of the same boring or overcrowded stuff as what you see in the local tourist brochures & guidebooks.
Once you have a few key targets, ask your hotel concierge, a friendly local, or a smiling shopkeeper for directions.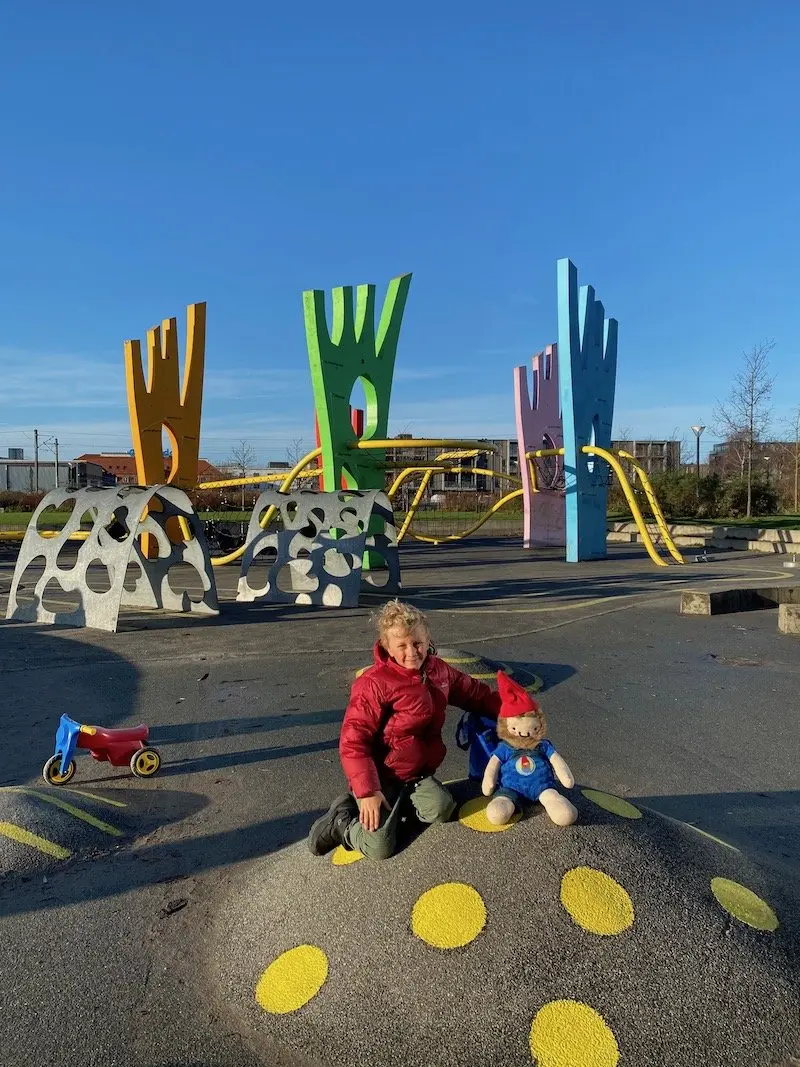 How to find Local Attractions in this area
It's where you'll find information on the local days out, and local stuff to do such as:
family-run endeavours
small non-profit zoos or wildlife sanctuaries
local attractions for kids run by small private businesses, such as a toy museum or fun food cafe
local indoor attractions such as indoor play centers, or regional children's museums
local events such as seasonal fairs, fetes and country shows
visiting exhibitions and shows for families
local sights, such as adventure playgrounds with a design element, like this one in Copenhagen
hidden natural spots such as good swimming holes, waterfalls & walking tracks,
local entertainment options such as singing contests, karaoke, woodchopping contests, & family fun days
fundraising events
nature play events
hidden secret beaches (like this one near Byron Bay in Australia) & the best view in town
local farmers markets & community markets
handmade & homegrown markets
free kids activities at local restaurants & sports clubs
family fun runs & community tennis matches
yard sales
local council and community group events
forest schooling experience days open to the public & world
Christmas plays
seasonal holiday events and craft workshops for kids
entertainment at shopping malls
where to find local cycling paths
golf course ranges open to guests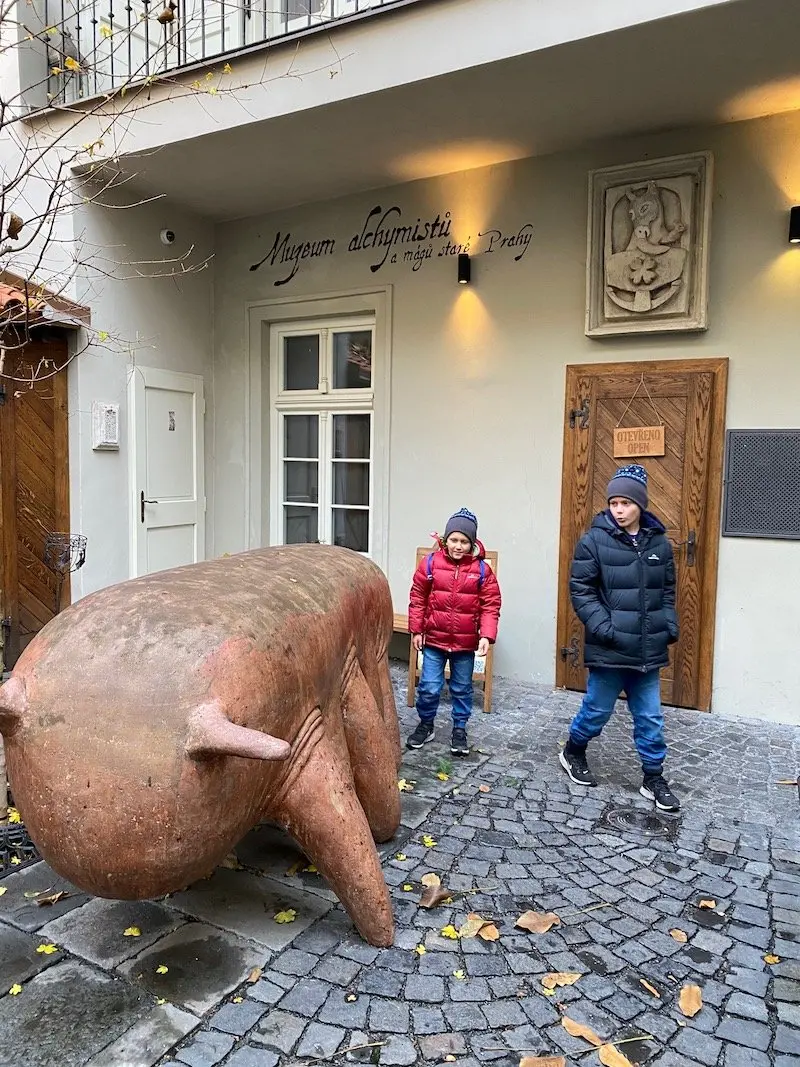 Find Fun Local Indoor Attractions with a difference!
These off-the-beaten-track attractions are the places we love the most.

These shows, attractions, museums, and events are always a little bit more rustic, and real, than some of those big-money theme parks, zoos, flashy concerts, and tours.
And cheaper too!
Attractions like this are not as likely to be packed to the brim with people, and the locals who work here are often more than ready to go out of their way to give you a special experience.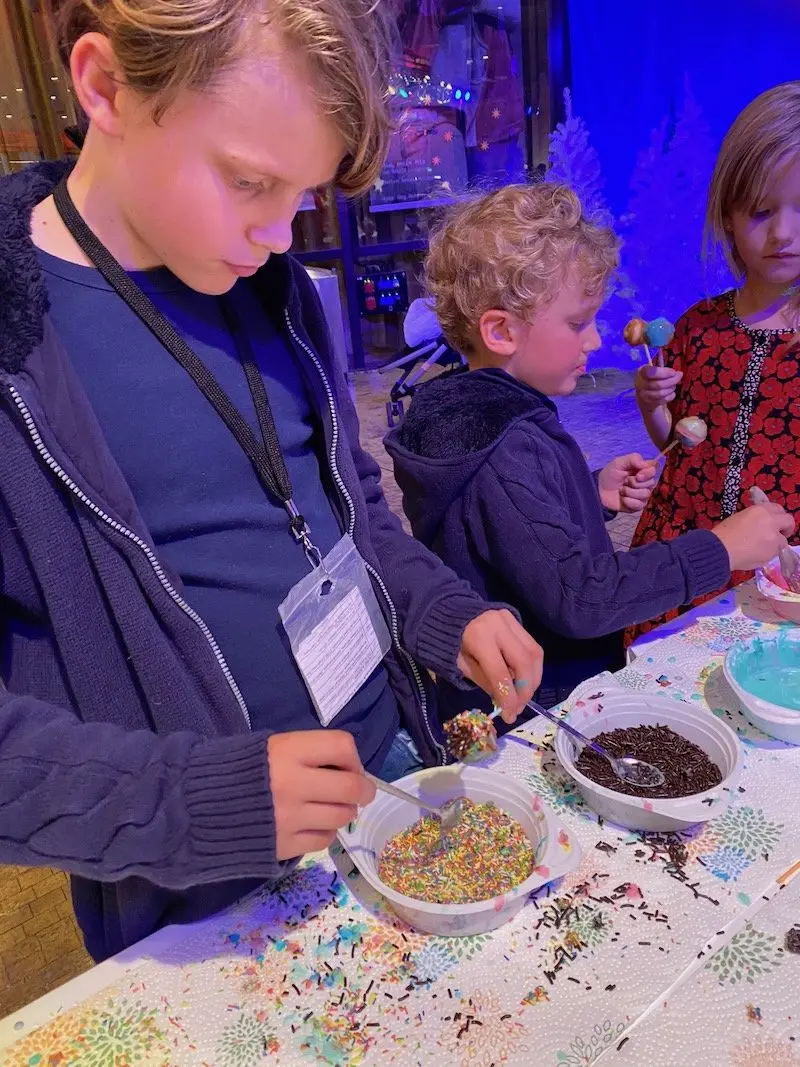 More of the Best Local Attractions for Visitors
We look out for:
the movie nights in local halls
community curry nights
school fetes
family trivia nights
themed parties
Christmas craft groups & markets (this Christmas market day cake pop activity above, was at FEZ Children's Leisure & Recreation centre in Berlin)
gala (student) performances at circus schools
school holiday workshops for kids
places to get our hair cut on a budget
bush dances, and more.
We read the public notices, the 'what's on' bit at the back of the paper, and scan everything for little ads that tell us what is happening locally.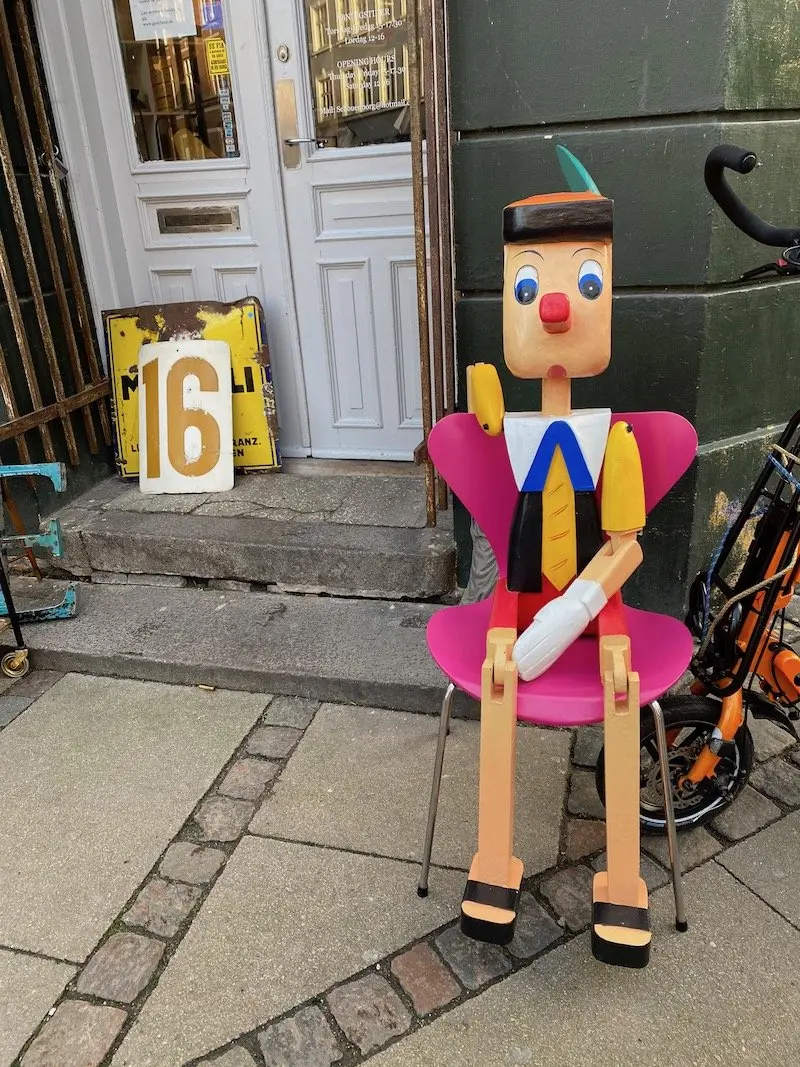 Why it's important to travel regionally
We LOVE to travel like this.
It takes us far away from the tourist sites, and right smack bang into the middle of local happenings.
Bonus: buying food and snacks costs less in the suburbs!
(We love to wander an everyday supermarket while we are out and about too.)
Not only do we get to join the locals, we get to see the real places they live, walk their streets, discover their local delicatessens and fruit shops, stumble upon art and antiques, and see more of the real nature of the city or locale than we ever could staying in the CBD.
We all love it.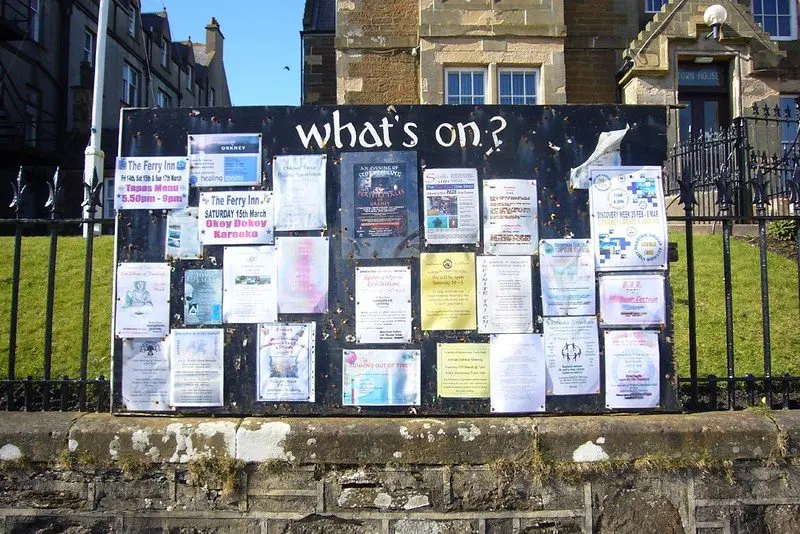 Image credit: John Lord via Flickr CC BY-2.0
Local Days Out Tip: Check Noticeboards
Remember to check out the local noticeboards in town for local tourist spot tips. You can also look at noticeboards in local shopping centres, or on shop windows.
The best shop windows to find interesting flyers are:
local bakeries
music shops
graphic design and printing shops
art colleges, or art supply shops
church noticeboards
I always take a close-up pic of interesting things I spy (current and upcoming events during our stay in particular) and store ideas on my phone too.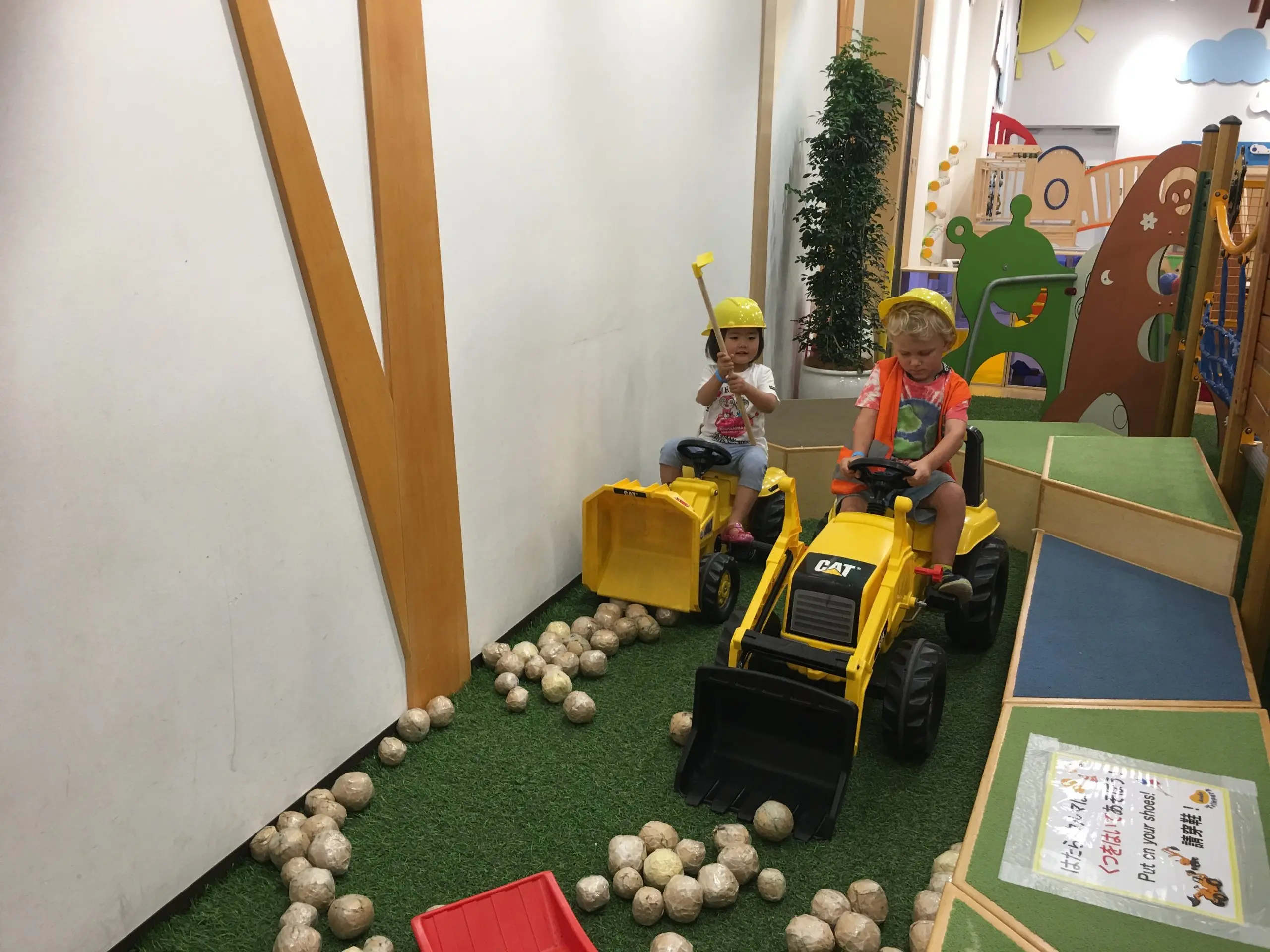 Choose Local Family Attractions
Kids can often get much more up close and personal with the animals, characters, and activities than some of the bigger places too.
There's less polish, but this usually makes for a much more fun experience.
In fact, if our vacation schedule is such that we have to choose between a squeaky clean and polished attraction, like a big impersonal theme park OR a family-run or small business establishment that's relaxed and casual, we ALWAYS choose the latter.
(Except for Disney, of course!)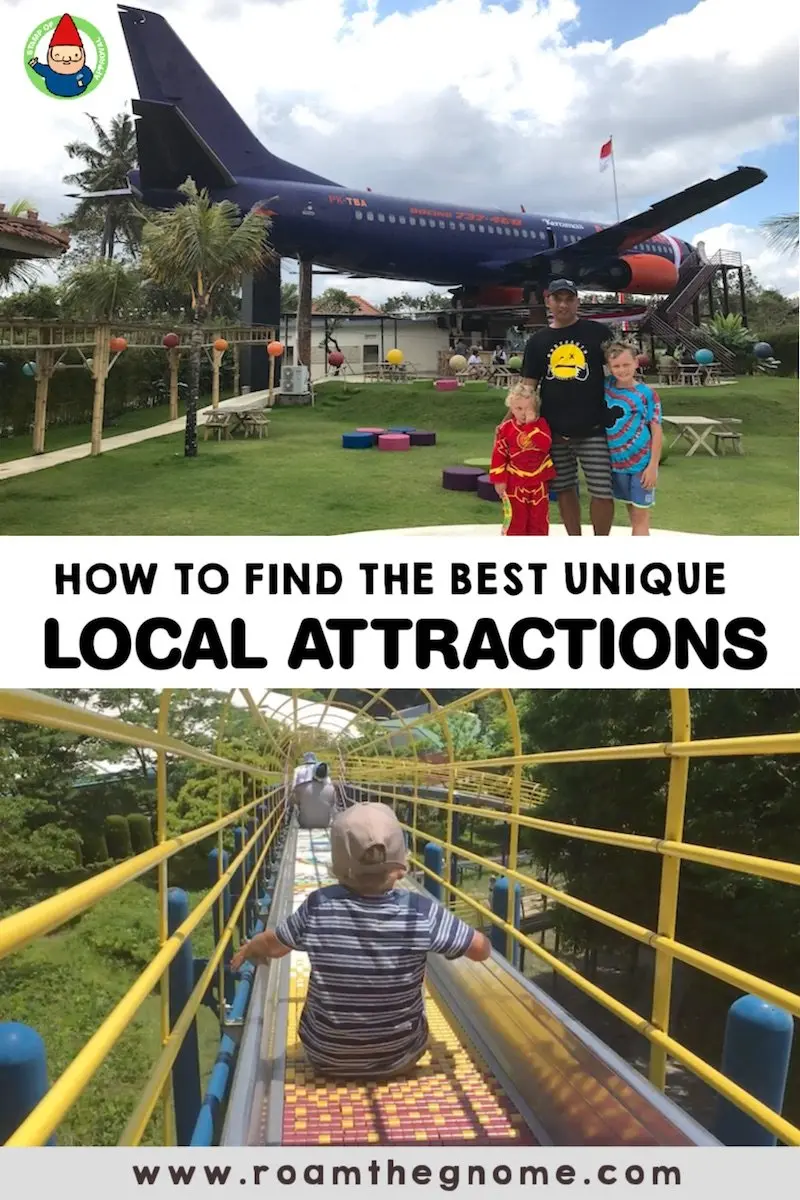 Of course, we opt to visit both if we have the time and money!
It's the same with events.
I know that if we want to meet locals and get amongst it when travelling, these events are the way in to meeting other interesting families and new friends!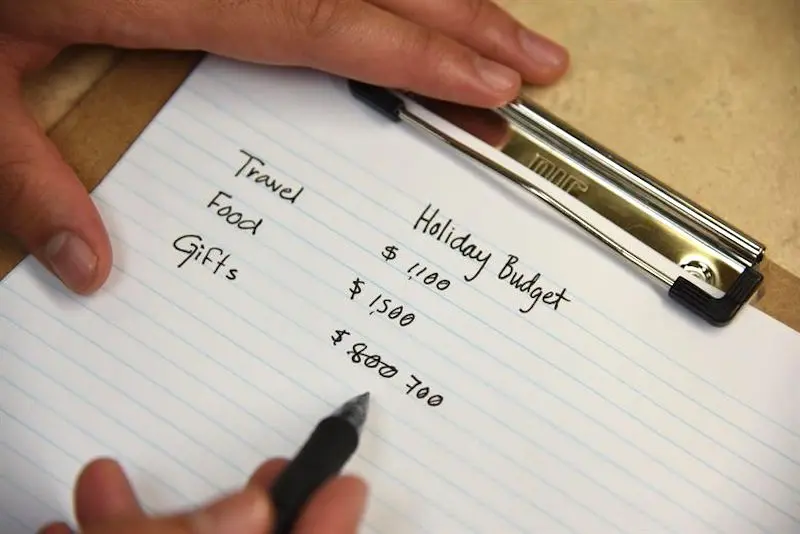 Looking for More Family Travel Tips?
Correct at time of publication on Roam the Gnome. Please check with venue for updates. We apologise in advance if there have been any changes we are unaware of. All prices in US dollars, unless otherwise stated.
Click the links in blue below for more travel tips.