INSIDE: Roam the Gnome's Guide to the Best Toy Store Paris has in town!
We stumbled across this sweetest, most unassuming toy store in Paris on our last visit.
You should have seen Ned's face when I told him we were going in.
Eye-popping delight would be the expression I think.

From the moment you set foot inside the door, and all the way down the stairs and into the main shop, you can't help but be mesmerised.
This is the toy shop in Paris worth visiting.
Take a look inside below.
Disclosure: This article contains affiliate links. If you make a purchase after clicking on one of these links, we may receive a small commission at NO extra cost to you.
THE BEST TOY STORE PARIS? ONCE UPON A TIME
If you are visiting Paris with kids, make a beeline for this super cute place.
You'll find 300m2 of quality toys and games in the St Germain des Pres district, located between Jardin du Luxembourg Gardens (and the NEW Ludo Jardin playground) and the famous Bon Marche Department store.
This toy shop in Paris is a two-storey space "entirely dedicated to the creativity of games and toys, to its magic and enchantment."
It's been serving Parisians over 30 years.
Renowned as a Paris toy shop with a solid reputation for stocking the best quality and most beautifully designed French toys.
Out of all the toy stores in Paris, this one is home to the most eclectic range of toys from both France and elsewhere.
If you are shopping for kids in Paris, or are looking for good souvenirs from Paris for children, go now.
Hot Tip: Visiting Paris with kids? Book this Paris City Family Tour with Seine River Cruise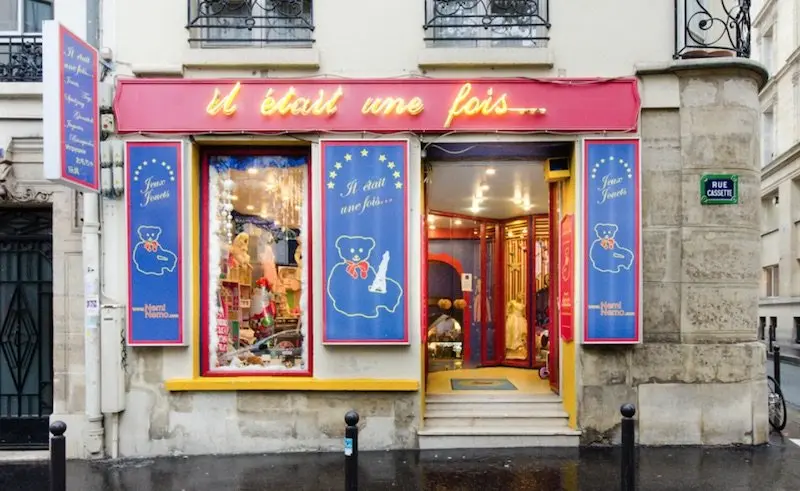 Image credit: Frédéric Lipzyc, Il était une fois
What you'll find at the Best Toy Shop in Paris
You'll find:
exceptional quality toys
a range of the best classic toys
novelties unearthed at international fairs
toys independently designed by young creators
It's also the largest independent toy store in Paris.
This place is like Christmas has come again!
READ MORE: Take a Louvre Museum Highlights for Families Tour & Skip the Line!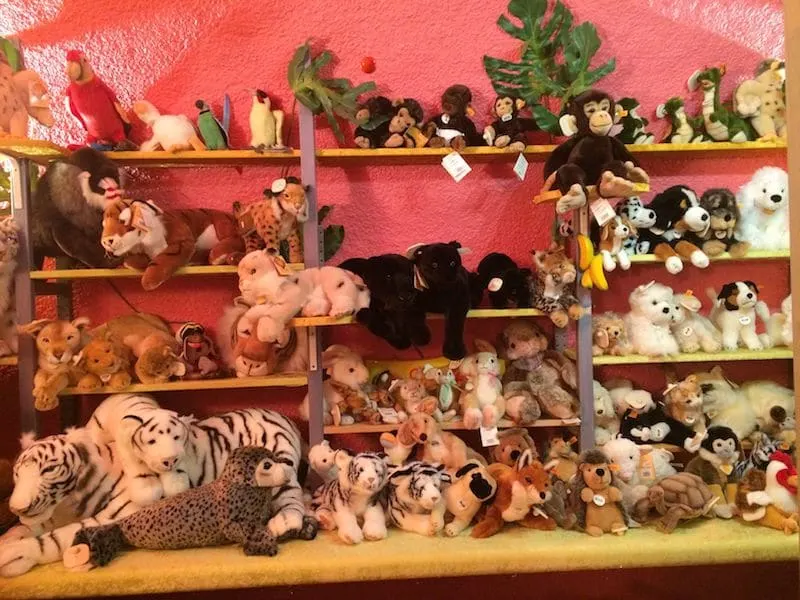 Shopping In Paris for Toys and Souvenirs
While many Department stores and toy stores in Paris stock the normal array of Frozen and Disney toys, Playmobil, and LEGO, Once Upon a Time toy store in Paris was filled with a huge variety of enchanting toys from around the world.
Unique Paris shopping is right here!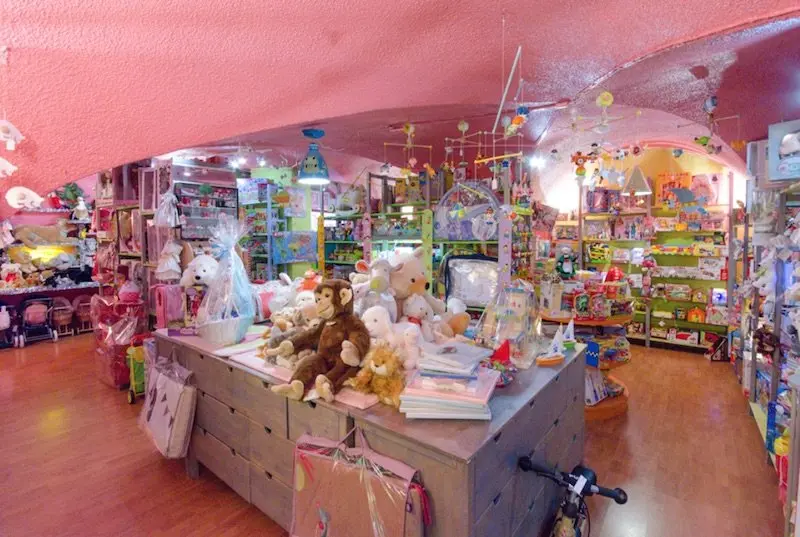 Image credit: Frédéric Lipzyc, Il était une fois
Inside the Best Toy Store in Paris
Here's some of what we saw at this awesome Toy Shop in Paris:
wooden food and fruit for play shops
pretty woven baskets and child-size metal shopping baskets to carry things in
HAPE brand toys – wooden cash registers and 'High Tea' sets
teasets
baking sets
hundreds of stuffed animals
dolls, and doll houses
doll high chairs
cooking stands and play kitchens
children's games including card games, backgammon, finger soccer, table bowling, spinning tops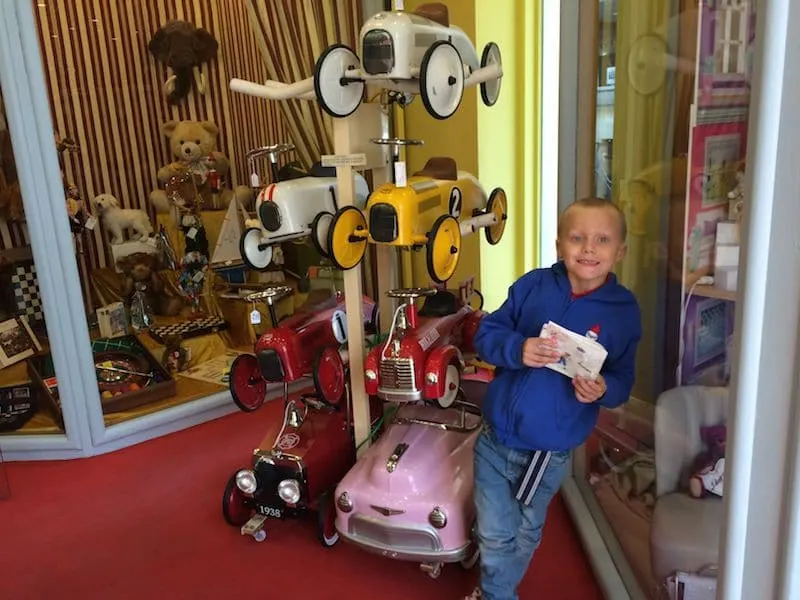 More Toy Choices at Once Upon a Time Paris Toy Shop
There's big and little toys, and indoor and outdoor toys for kids including:
an extensive range of outdoor trikes and scooters
art easels and tool stands
HABA board games
POLI brand police car toys
hula hoops
floor rugs
bags and satchels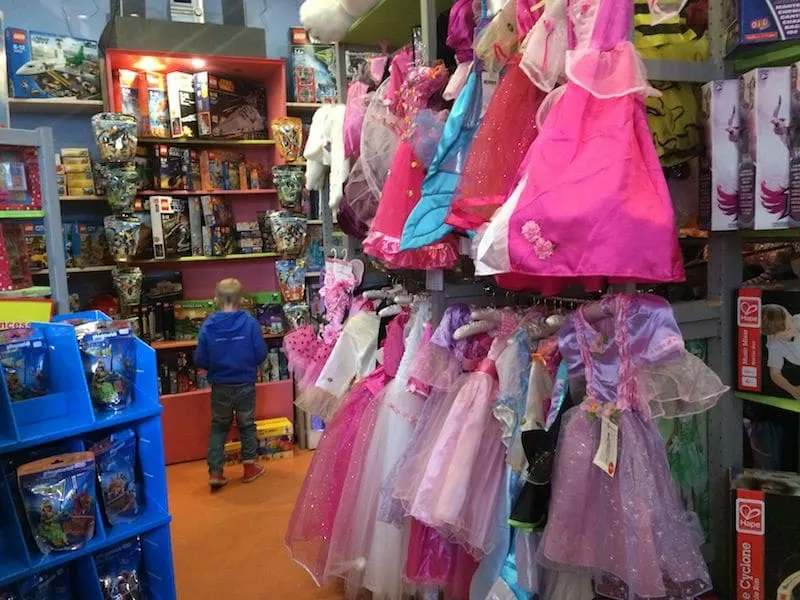 Costumes & Dress Ups at this French Toy Store
Find gorgeous well-made:
knights and kings outfits
a huge variety of elegant 19th century Royal Queen dresses, and
animal dress ups too, including gorillas and lions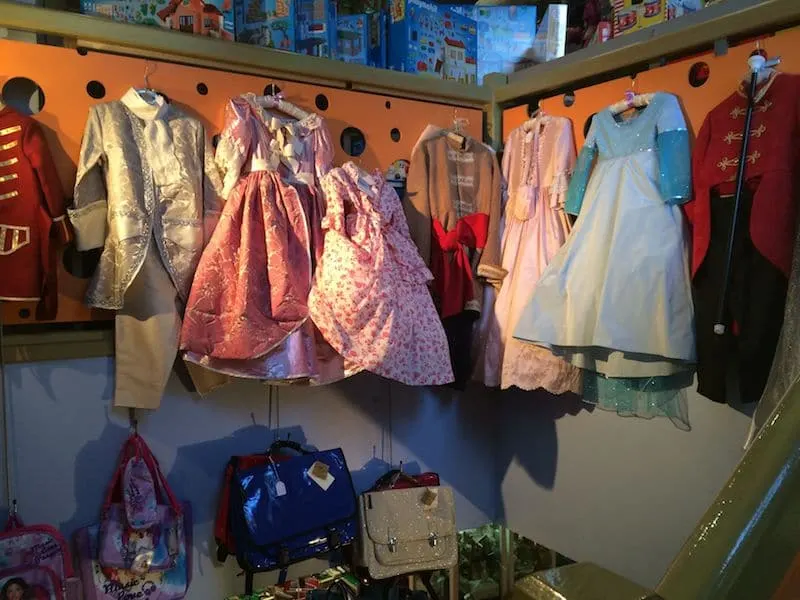 Made in France dress up clothes
They stock a French brand of dress up costumes including:
Firefighters
Pierrot Moon costumes
Costume of Saint Cyrien
Napoleon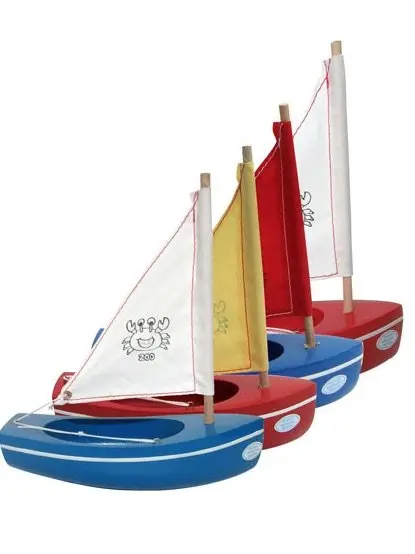 Image credit: Tirot Company
The Best French Toy Brands in Stock at Once Upon a Time
No.1: Handmade Tirot Boats
This French company makes superb wooden sailboats that really sail for beach outings, parks, and ponds.
Once upon a Time takes pride in stocking a huge range of French brands of toys, including these ones below.
No.2: Moulin Roty Toys
French designed soft toys and wooden toys, Moulin Roty is a firm favourite of locals and visitors alike.
No.3: Janod toys
Janod is a French brand specialising in the creation of traditional toys and games from wood and cardboard, plus art and craft kits.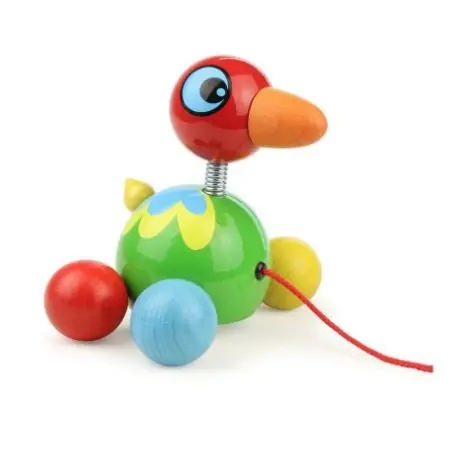 No.4: Vilac Infant Toys
Vilac wood turned toys have been in existence since 1911, and they are a much loved toy brand to this day.
The pull toys including Baby Island Bird and Baby Ladybug charm people of all ages.
No.5: Bioviva toys
Bioviva is a French company that has a passion for nature and the environment.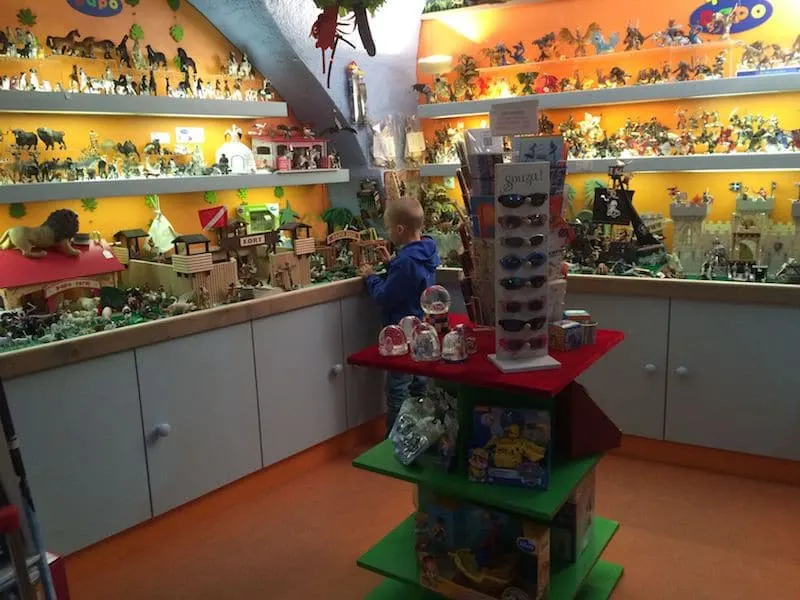 No.6: PAPO plastic figures and accessories
Once Upon a Time toy shop in Paris dedicates one whole corner to PAPO toys.
You'll find a range of plastic PAPO animals and toys including:
PAPO baby teethers
dinosaurs
dogs and cats
fantasy world characters
farm yard friends
historical characters
horses, foals and ponies
marine life
Wild Animal kingdom with African animals including giraffe, zebra, hippo, elephant, rhino, tigers, lions and camels
Australian and Asian animals
pirates
the Medieval era
the Enchanted World with ballerinas, fairies, unicorns, dragons, elves, deer and more

No.7: Petitcollin dolls
Petitcollin is a French doll factory that has been in operation since 1860, creating lifelike dolls for children of all ages.
The best dolls come in their own suitcase, accompanied with multiple outfits or themed accessories such as:
hairbrush
dryer
hair barrettes and
scrunchies.
No.8: Cloze Wooden Toys
New to the market, the Cloze toys are mix and match construction toys for the tinkerers among children.
This Paris toy shop also stocks Parisian Toy Brands below:
OMY decal kits for clothes, objects and accessories
Les Parisettes souvenirs including snow globes,
Magi Gozzoli puzzles
Rosajou lipsticks, makeup brushes, pocket mirrors, makeup, and nail polish
Theater Lamps for children's bedrooms
The Ultimate Guide to French Toy Brands
Read our Comprehensive Guide to the most popular, well made and much loved French Toy Brands.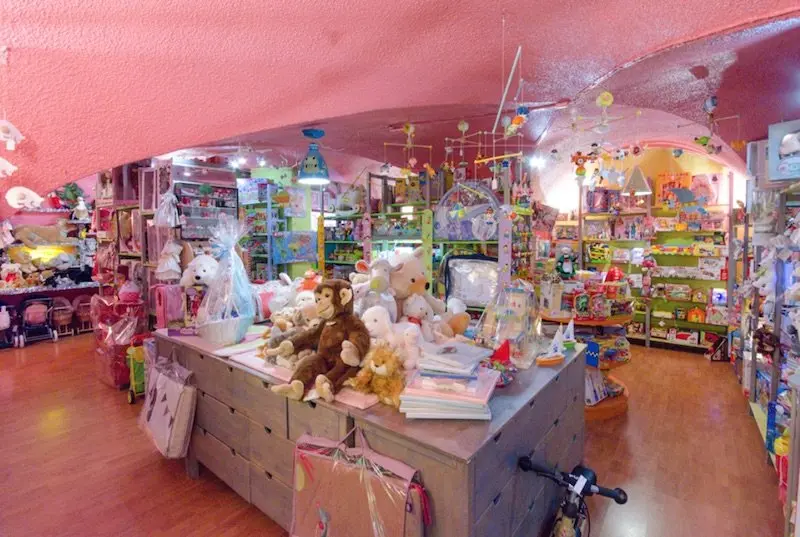 Image credit: Il était une fois
Pocket Money Toys at this Paris Toy Shop
Ned and Jack were allowed to choose one pocket money toy each.
Ned chose a PAPO toy crocodile, and I helped Jack to choose a soft toy.
I also picked up some very sweet melamine miniature trays as gifts in a Parisian theme.
They've become a clever way to store rings and jewellery.
If you are on the hunt for a Paris toy store, or are looking for more places to shop in Paris with the kids, put this French toy store on your list.
It's worth the detour on the walk back from the Jardin du Luxembourg gardens towards the Seine.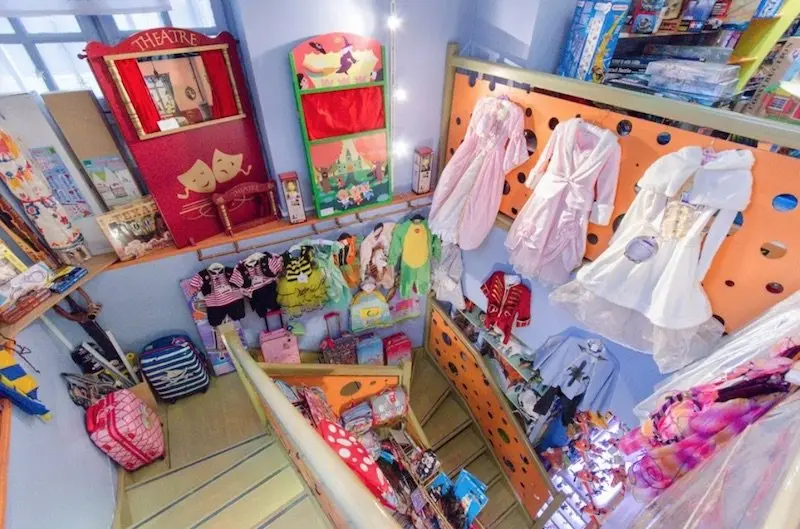 Image credit: Il était une fois
THE INSIDE SCOOP: French Toy Shop in Paris "Il était une fois"
Correct at time of publication on Roam the Gnome. Please check with venue for updates. We apologise in advance if there have been any changes we are unaware of. All prices in EURO, unless otherwise stated
Address: Il était une fois, Neminemo, 1 rue Cassette – 75006 Paris.
Telephone: +33 1 45 48 21 10
Website: Click here
Opening Hours at Once Upon a Time Toy Store In Paris
Monday to Saturday from 10:00am to 7:30pm
They take Master card, Carte Bleue, and American Express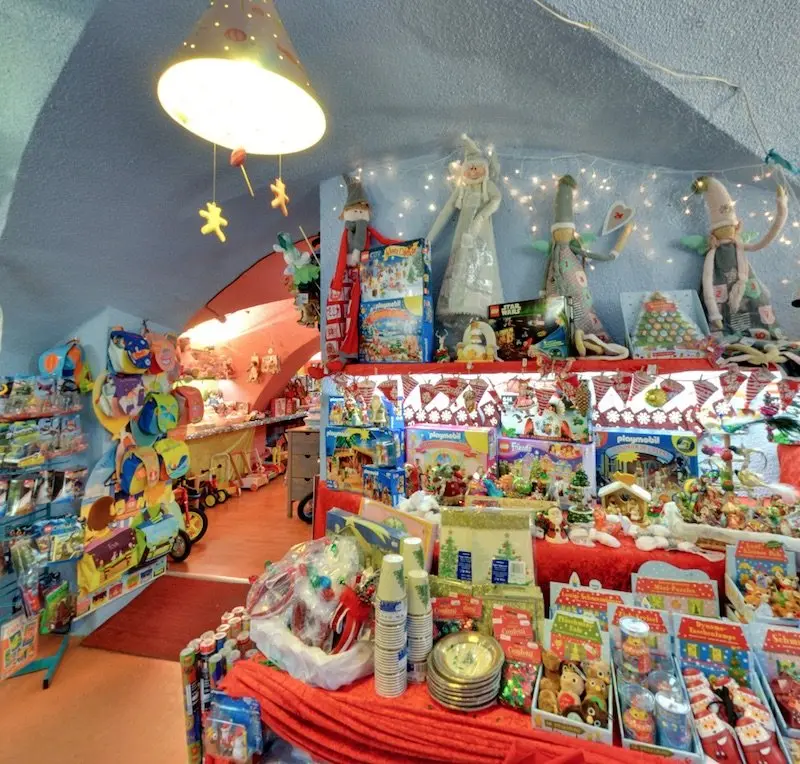 Image credit: Frédéric Lipzyc, Il était une fois
How to get to Once Upon a Time Toy Shop in Paris
By Metro: Line 4, stops: Saint Sulpice, or Saint Germaine des Pres
By Train: Lines 10, 12. Stop Sevres Babylone
By Bus: Stops Lignes 95, 96, 63, 84 – arret Michel Debre
By Taxi or Uber: This Paris city toy shop is easily accessible by taxi or uber.
Once Upon a Time Paris Map
Toadstool Rating: Neminemo Paris
Don't miss this place to buy French toys for kids.
This is one of the cool places to shop in Paris for kids AND fun loving adults.
It's not the cheapest place to buy kids toys in Paris but the range is magnificent, so it's worth a visit.

Looking for MORE SUPER DOOPER FUN things to do with Kids in Paris?
Click the links in blue below.