INSIDE: Everything you need to know about the Water Blow Nusa Dua Bali.
Have you seen the Water Blow Nusa Dua?
What IS Water Blow Bali?
The Water Blow Nusa Dua is one of Nusa Dua's famous sights.
On a good day, the Indian Ocean hits the coastline with brute force, pummelling water through rock channels and up into the air with a whoosh and a thump!
The volcanic jagged rock formations of limestone and coral around the water blow makes for some pretty spectacular nature scenery too, although they would be hell on your feet.
Find all the details of how to get there, and more, below.
Disclosure: This article contains affiliate links. If you make a purchase after clicking on one of these links, we may receive a small commission at NO extra cost to you.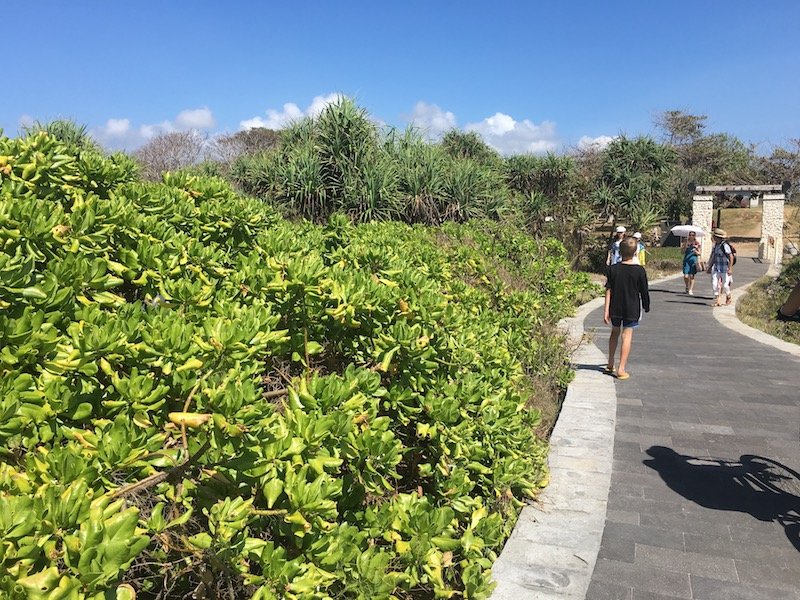 How to find the Water Blow Nusa Dua Bali Indonesia
Alight at the Nusa Dua car park, then enter the Indonesia Tourism Development (ITDC) complex park, a gorgeous open space with plenty of green grass and a tropical vibe.
From the car park, it's a bit of a hike with little shade, so do bring a hat and sunscreen.
An umbrella would help stop the sweat from running down your face!
---
RELATED: Ultimate Guide of the Best Things to do in Bali with Kids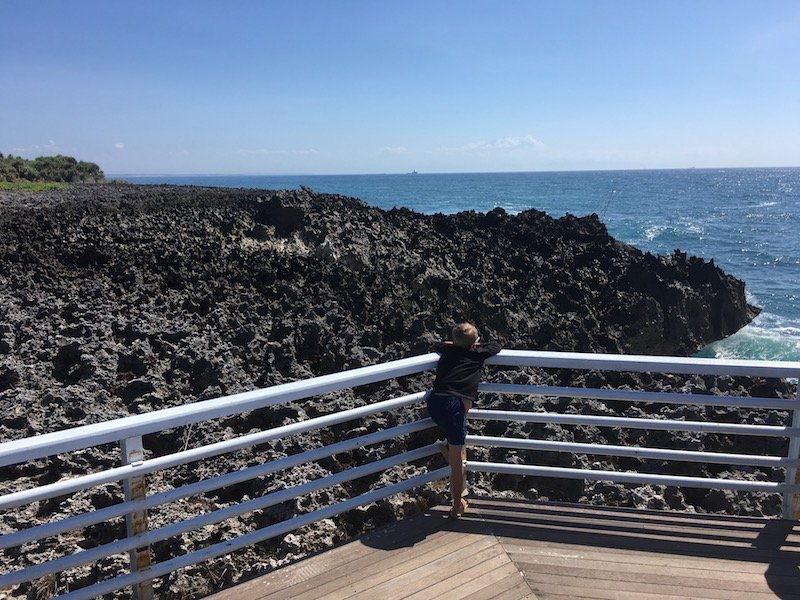 Specific Directions to Water Blow Bali Nusa Dua
At the entrance where you see the stone signage "Nusa Dua Peninsula Island at the Nusa Dua Resort", follow the pathway to the right.
Go past sculptures, until you see two white stone columns with a sign above – Water Blow.
The Water Blow entrance is just behind the Balinese warrior statue.
There is no signage for the water blow Nusa Dua until you are almost at the hole, so if you start to wonder if you are on the right track, just ask any of the locals to point you in the proper direction.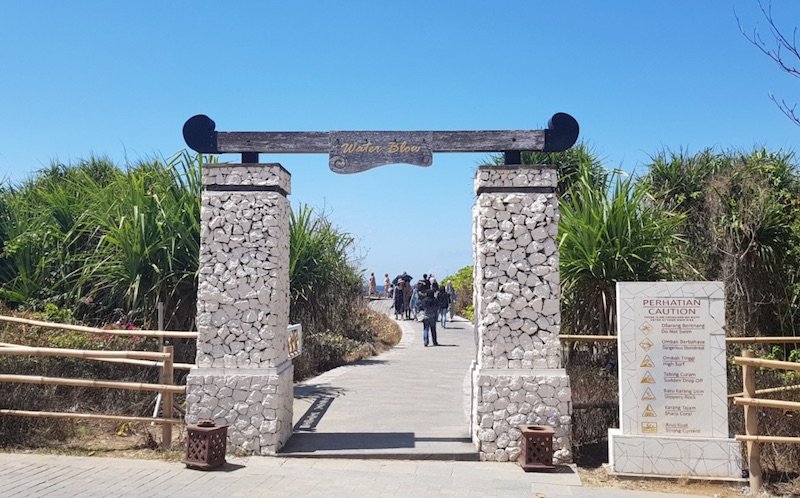 There's also a warning sign on a stone placard listing the dangers at the Nusa Dua blow hole:
Do not swim
Dangerous Shorebreak
High Surf
Sudden Drop Off
Slippery Rocks
Sharp Coral, and
Strong Currents.
It can get wet, and slippery along the paths, especially if the blow hole is roaring, but stick to the path with your kids, and you'll be pretty safe.
From the Water Blow archway, walk along the paved stone pathways down towards the cliff edge and the sea.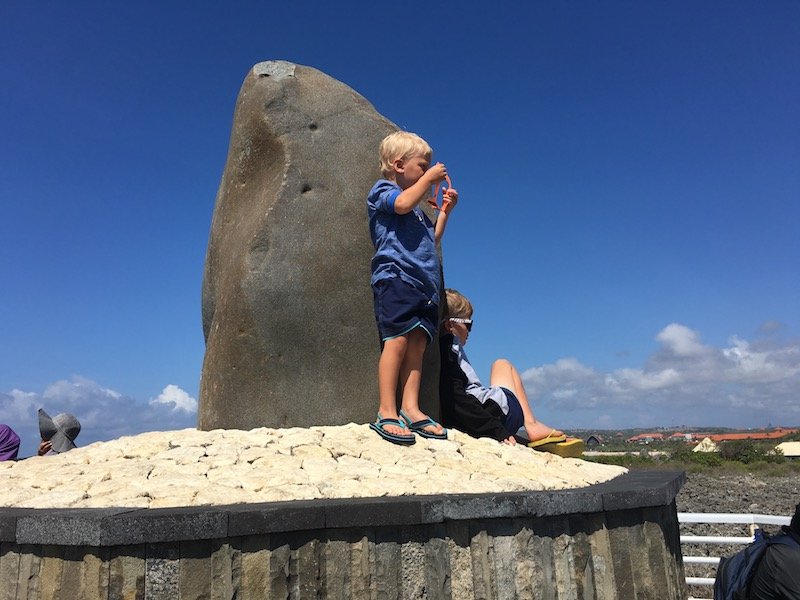 Observation Decks at the Nusa Dua Water Blow Hole
The actual Water Blow area has two wooden-floored observation decks.
The main one has a giant stone centrepiece.
Face left from this platform to see the blow hole.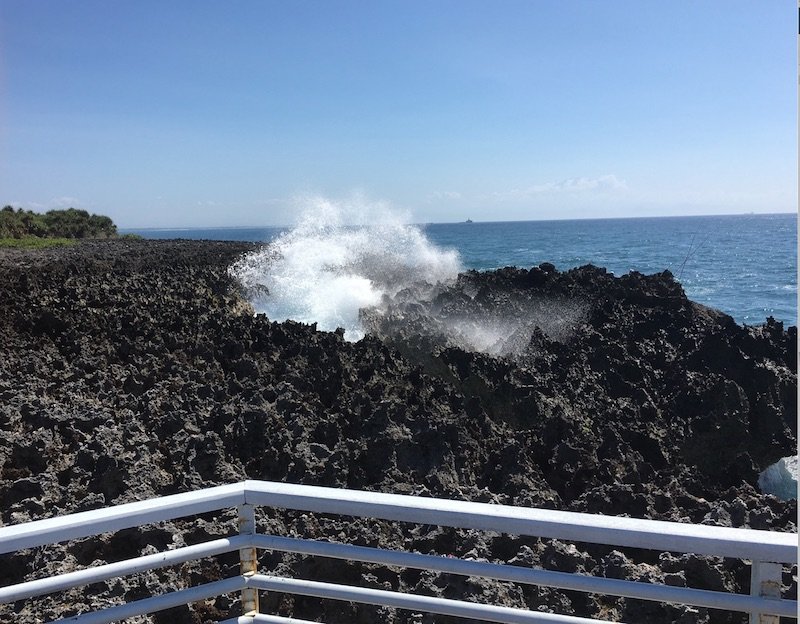 When is the best time to see the Nusa Dua water blowhole?
Bali Water Blow to the left
The best time to visit the Water Blow in Nusa Dua is July or August, according to the locals, when the tide is high and the waves are crashing.
But honestly, it's a bit of pot luck.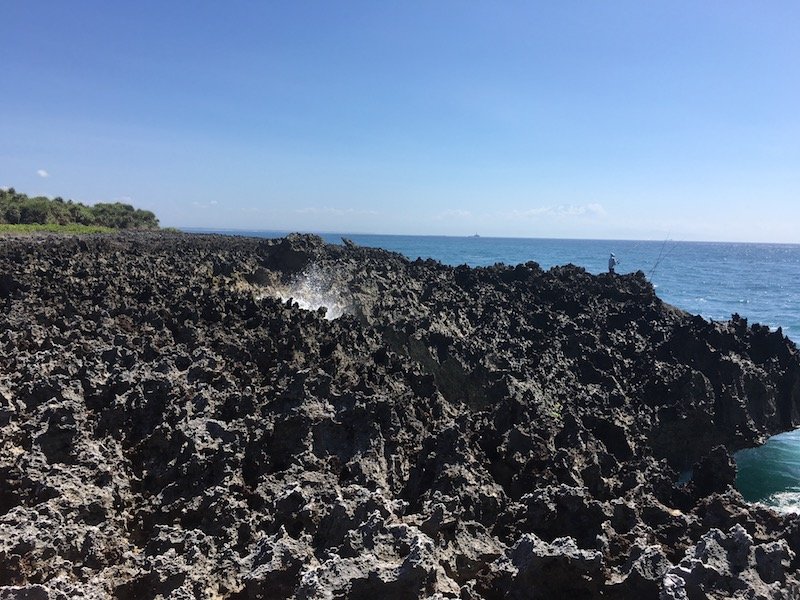 Baby Spout at Blow Hole Nusa Dua!
High tide, plus a windy rough sea day will make for the most spectacular blow hole experience.
Don't expect to be here long.
30 minutes maximum, unless it's a really good day for repetitive spouting and high splashes.
Less if it's low tide, or a very still day.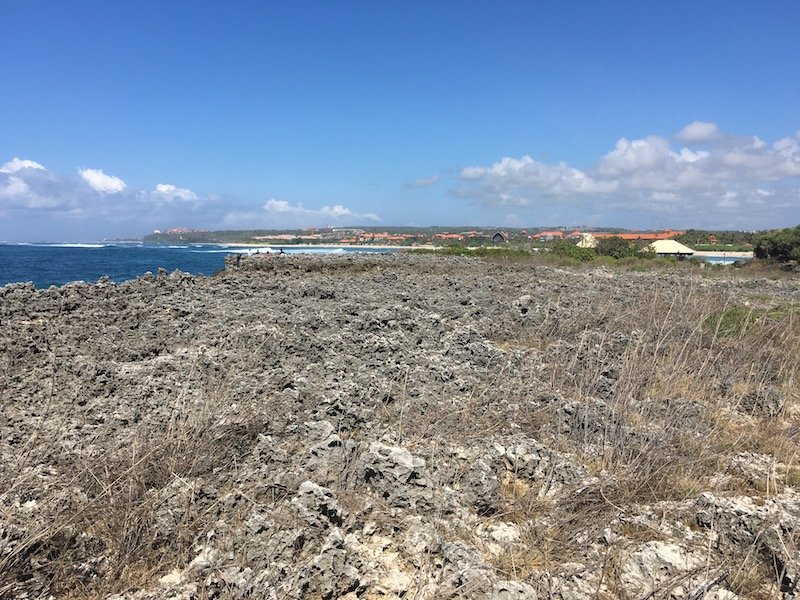 Volcanic Rock views to the right
You definitely don't want to be walking on this barefoot!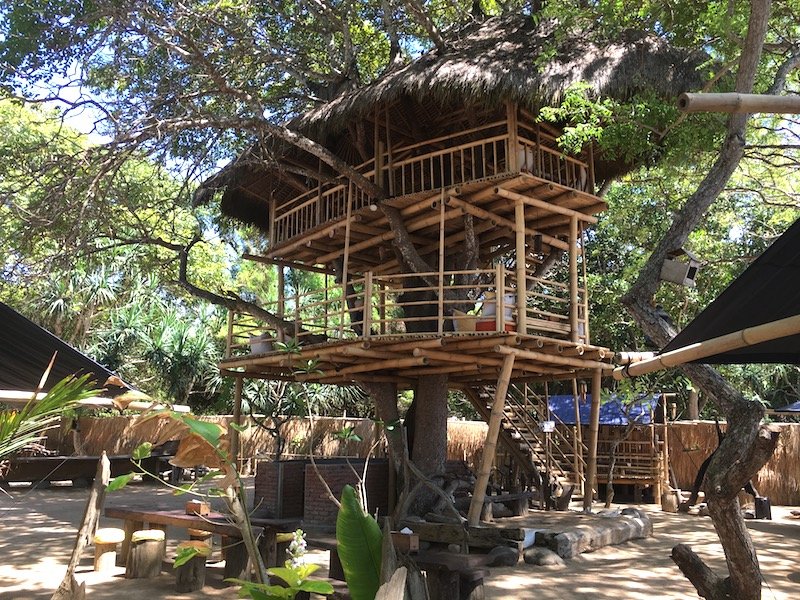 MORE Fun Things to do in Nusa Dua with Kids
Nusa Dua itself is EXTREMELY clean, green and well maintained.
It's another world compared to the more built up areas of Bali, such as Kuta, Seminyak, Ubud and Legian.
It reminds me of Guam, or some of the well-presented parts of touristy Oahu in Hawaii.
It's a manicured Bali – a lovely place to escape the crowds, the horns, the scooters and the traffic, but I wouldn't say it's the real Bali.
No.1: Fun Restaurants in Nusa Dua
Walk along the beach to find a stack of shady restaurants and cafes in amongst the trees, including:
Surf N' Turf beach club, and
the famous Pirates Bay Bali.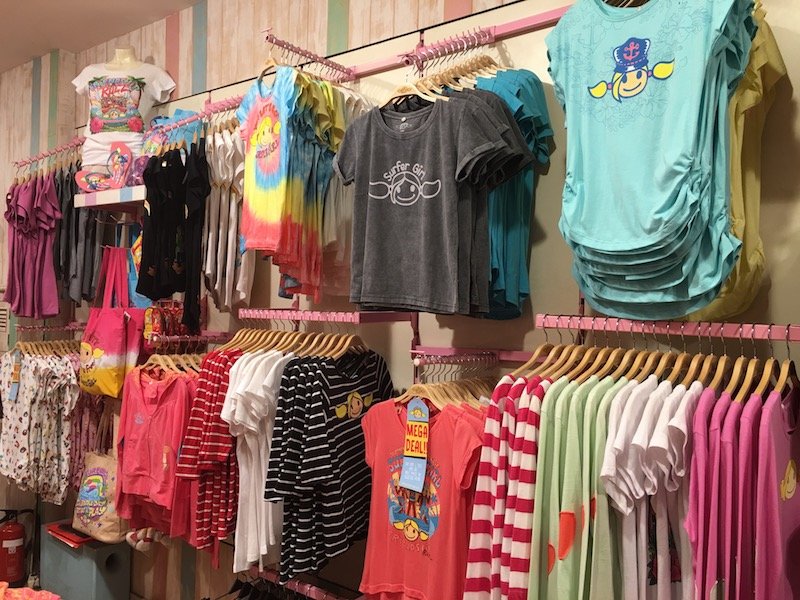 Shopping at Bali Collection Nusa Dua
The main shopping centre is the Bali Collection.
It's about a 1km walk from the Blow Hole.
There's a money changer, plus clothes shops including:
Cool Kids
Billabong
Hurley
Quiksilver
Bamboo Blonde
Giordano
Levi's
Polo, and
Paul Smith.
There's also:
art and craft stores
a Periplus book shop
Sogo Department Store
Cocomart
Guardian Pharmacy
Plus lots of restaurants and spa options.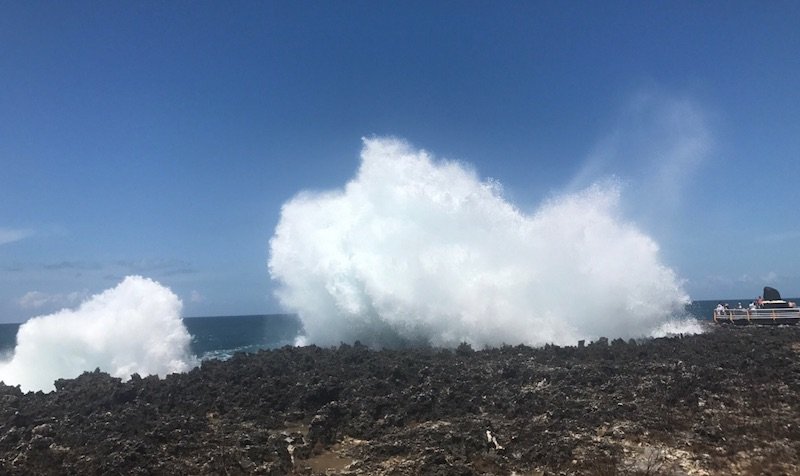 Image credit: Source unknown
THE INSIDE SCOOP: Nusa Dua Waterblow Bali
Correct at time of publication on Roam the Gnome. Please check with venue for updates. We apologise in advance if there have been any changes we are unaware of. All prices in AUD dollars, unless otherwise stated
Address: Southern Peninsula, Nusa Dua. Entrance via the Indonesia Tourism Development ( ITDC ) complex at Nusa Dua.
Walk here from any Nusa Dua resort for a fantastic view of this blow hole and coastline.
Website: Click here
Nusa Dua Blow Hole Opening Hours
Sunrise to sunset.
Gates close at this time, so be out at least 30 minutes beforehand.
Nusa Dua Waterblow Entrance Fee
What are the entry fees to Blow Hole Nusa Dua Bali?
There's none.
It's free for everyone.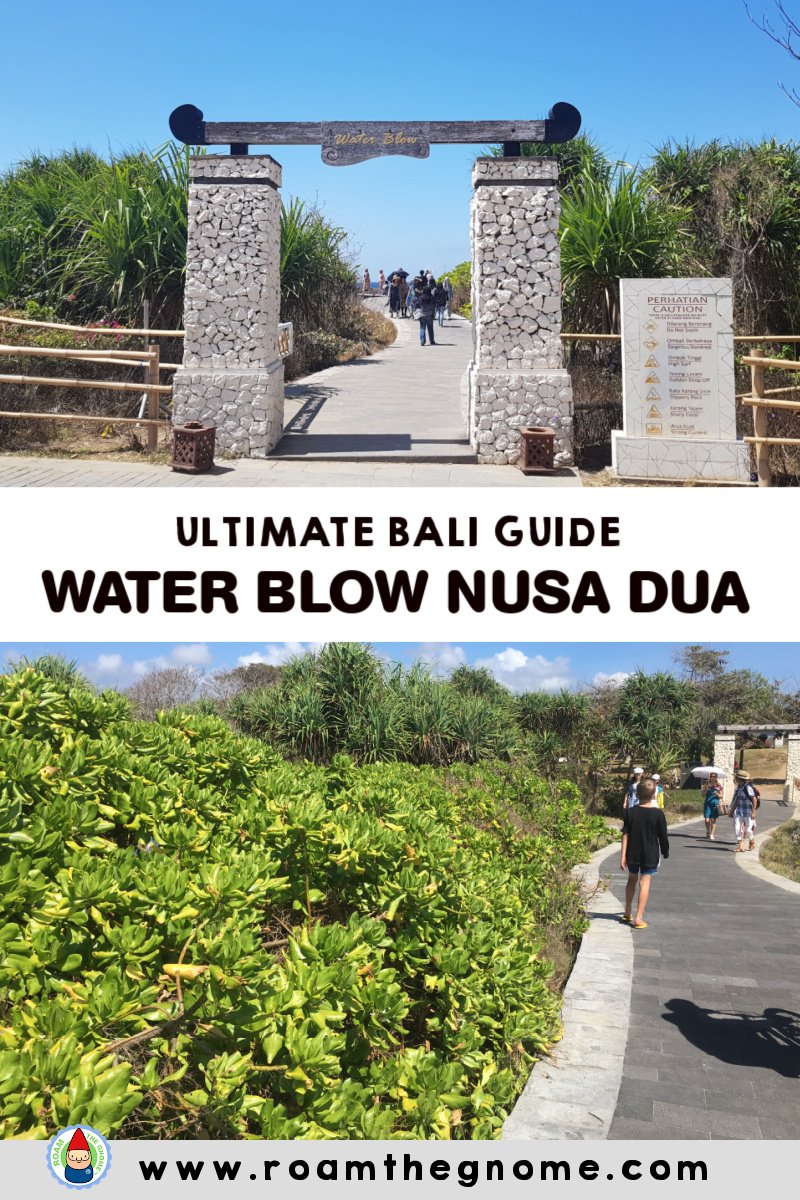 How to get to Waterblow Nusa Dua
By private driver: Book a Bali Driver for a day. Read our review of our favourite Bali drivers here.
By taxi: Click here for details of how to book a Bluebird taxi
Click here for directions.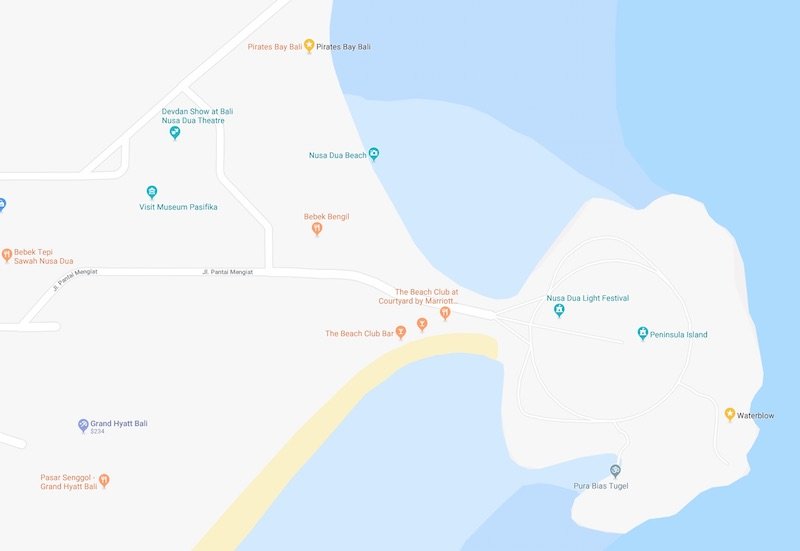 Nusa Dua Blow Hole Bali Parking
Parking available at the car park at the entrance to the Water Blow Nusa Dua green park.
A small parking fee is due.
Nusa Dua Waterblow Map
Toadstool Rating: Nusa Dua Beach Water Blow
If you are heading over to Nusa Dua for a day trip, and plan to spend the full day in Nusa Dua, lunching at Pirate Bay Nusa Dua with the kids, make the stop.
We wouldn't make a special trip for this alone, but combined with other activities such as the family lunch at Prego, it's perfect.

Looking for MORE fun places to visit in BALI for kids?
Click the links in blue below for more Bali inspiration.