INSIDE: Wakai Shoes Win Our Vote for the Best Shoes for Family Travel!
Stumbled across this cool shoe in Bali and definitely think you should know about it.
The slip on shoe is from Japanese-inspired footwear company making boat shoes that are cooler than cool.
Wakai footwear feel like they are giving your feet a warm hug.
These are my new favourite travel shoe, and so comfortable, I do believe everyone should have a pair.
Disclosure: This article contains affiliate links. If you make a purchase after clicking on one of these links, we may receive a small commission at NO extra cost to you.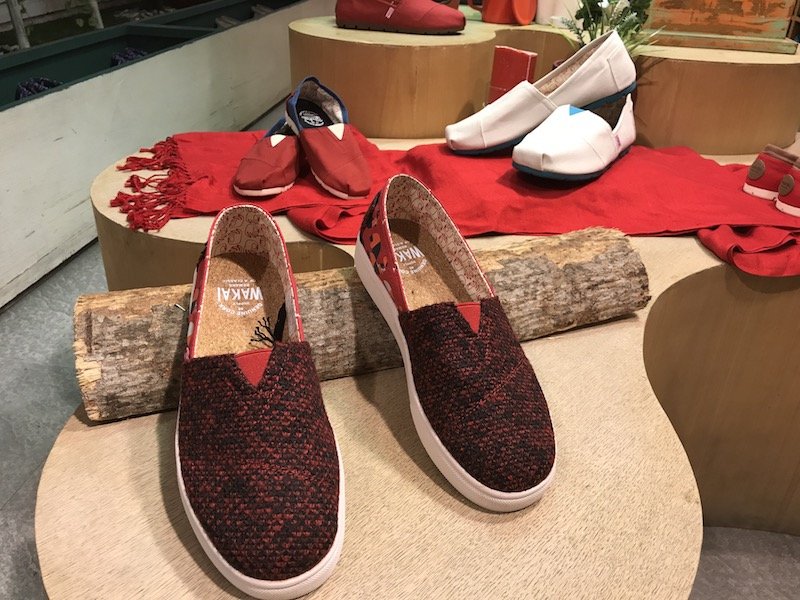 Wakai Shoes Bali Store, Mall Bali Galeria
If you are heading to Bali soon, or are in Bali now, make your way to the Mall Bali Galeria to find one of the Wakai concept stores on the ground floor.
Hot tip: If you love these shoes as much as I do, don't "think about it" or walk away without purchasing. It's impossible to find these funky shoes in Australia, and most online stores do not ship to Australia yet.
Do not leave Bali without at least one pair, or more!
Wakai Shoes Indonesia, Singapore & Malaysia
Originating as an urban Japanese-brand of go-to sneaker, these shoes have taken off in both Indonesia, Singapore and Malaysia.
They remind me of Japanese indoor slippers.
Some of the shoes feature an elegant folding design reminiscent of origami, but there's a touch of Anime and Manga in their styling too.
Best of all, they are as cozy and snug as they are cute!
There's Wakai mens shoes, and Wakai womens shoes, in eye-catching colour and pattern combinations, including a range of shoes featuring PEANUTS with Charlie Brown, Snoopy and the Gang.
Visit the Bali store to see other colours, patterns and sizes they stock.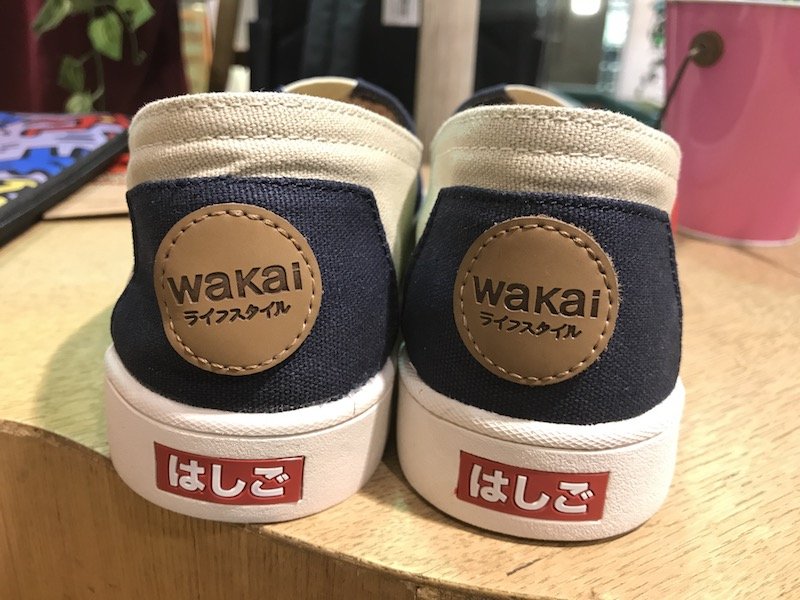 Wakai Shoes Men & Women
There are now four styles of footwear for men and women.
No.1: Wakai Atsui shoes
The original Atsui shoe (shown in the picture above) was released in 2015.
This is the high top range of Atsui shoes, popular with Japanese women as a shoe they can pair with their everyday wear.
No.2: Wakai Hashigo shoes
The new upgrade, the Hashigo which is similar but with a cork sole and a rubber outsole for extra traction.
Hashigo shoes come in two-tones of the same neutral colours, and duo complimentary patterns too.
Both these shoes are slip-on.
No.3: Wakai Uwabaki shoes
The third version is the Uwabaki which is a laced up boat shoe, and a bit boring for my liking.
As the motto statement goes, mix your style to brighten your day.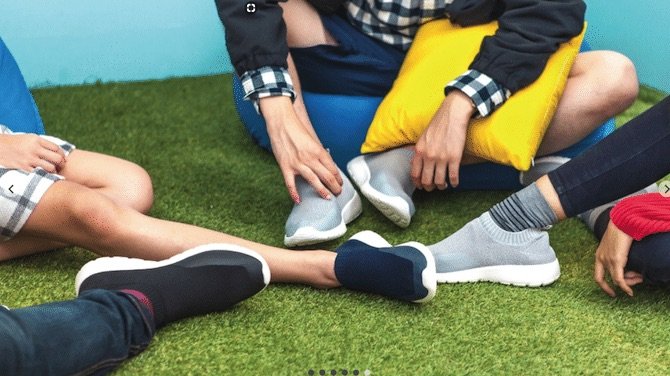 No.4: Wakai GYOU shoe
No.4: The newest addition in 2018 is the GYOU (Go Your Own Unit- yes, another strange "JapEnglish" statement).
The GYOU is a rubber soled sneaker with a cotton elastic cuff that snuggles your ankle.
These shoes are SUPER comfy, like a favourite old tracksuit you never want to change out of.
It's possible to fall asleep with these shoes on your feet and not even notice!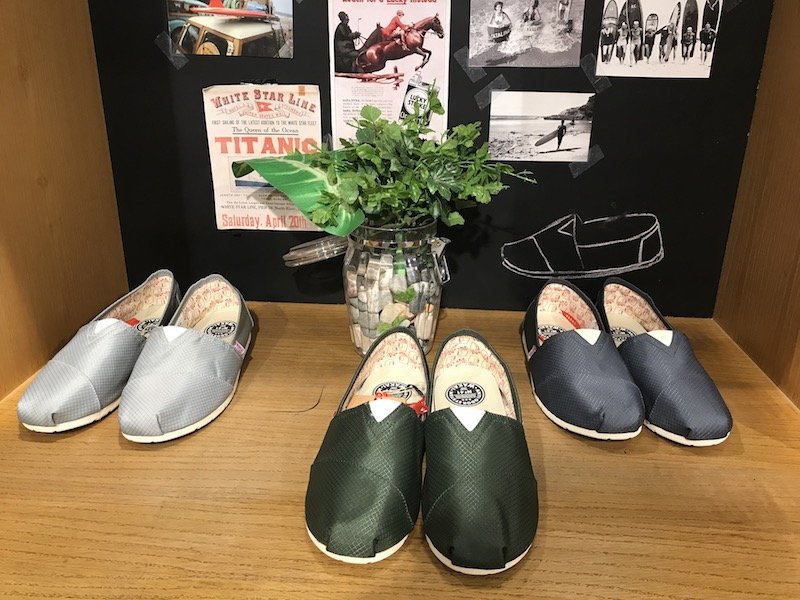 Wakai Shoes Price Range & Sales
Shoes retail at around $50 – $60 AUD, with the GYOU at around $80 AUD.
The company holds regular seasonal sales so keep your eyes open, and ASK the sales assistant when the next one will be before you buy.
It's possible you'll be lucky enough to happen upon a Wakai sale when you visit the store.
---
RELATED: Best Bali Shopping Price Guide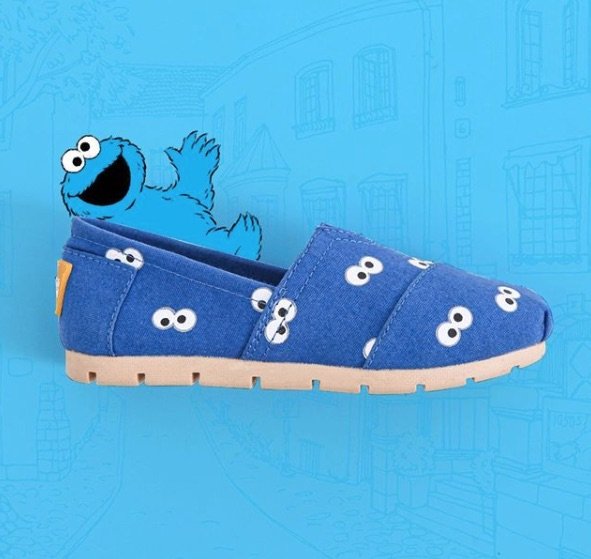 Image credit: Wakai Kids
Wakai Kids Shoes?
Yes, the whole family can wear this brand of fun shoes!
The kids range comes in:
spots
florals
cute travel prints, and
licenced characters.
Look out for:
Pooh Bear shoes
cute Kerokeropi frog (famous in Japan)
Hello Kitty shoes
Sesame Street shoes
Cookie Monster and Elmo shoes, and
a Snoopy Edition too!
Click here for the official Wakai kids instagram page.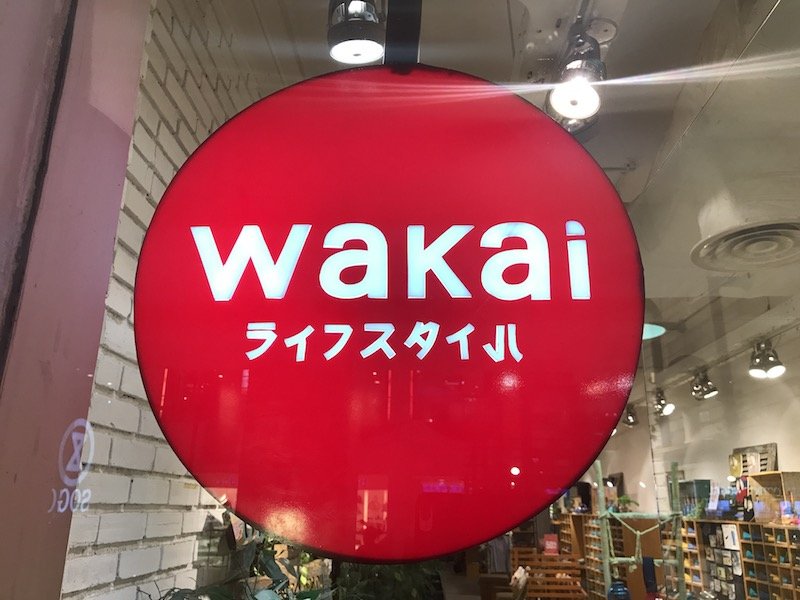 THE INSIDE SCOOP: Wakai Footwear
Correct at time of publication on Roam the Gnome. Please check with venue for updates. We apologise in advance if there have been any changes we are unaware of. All prices in Australian dollars, unless otherwise stated.
Address: Find the footwear shop at the Mall Bali Galleria – Ground Floor, Jalan Bypass Ngurah Rai, Kuta, Badung, Bali 80361, Indonesia
Opening hours: Daily from 9am to 10pm
Wakai Shoes Online Website: To see the range of shoes available, click here.
Wakai Shoes Indonesia
Click here for the official Wakai Indonesia store
Wakai Shoes Malaysia
Click here for the Wakai Malaysia facebook page.
Wakai Shoes Australia
Keep an eye on our page to find out when the first Wakai Australia retailer opens.
Wakai Shoes Online Shop
Unfortunately, we are unable to find any online store anywhere that will ship the shoes back to Australia either.
Another reason to book your next Bali trip!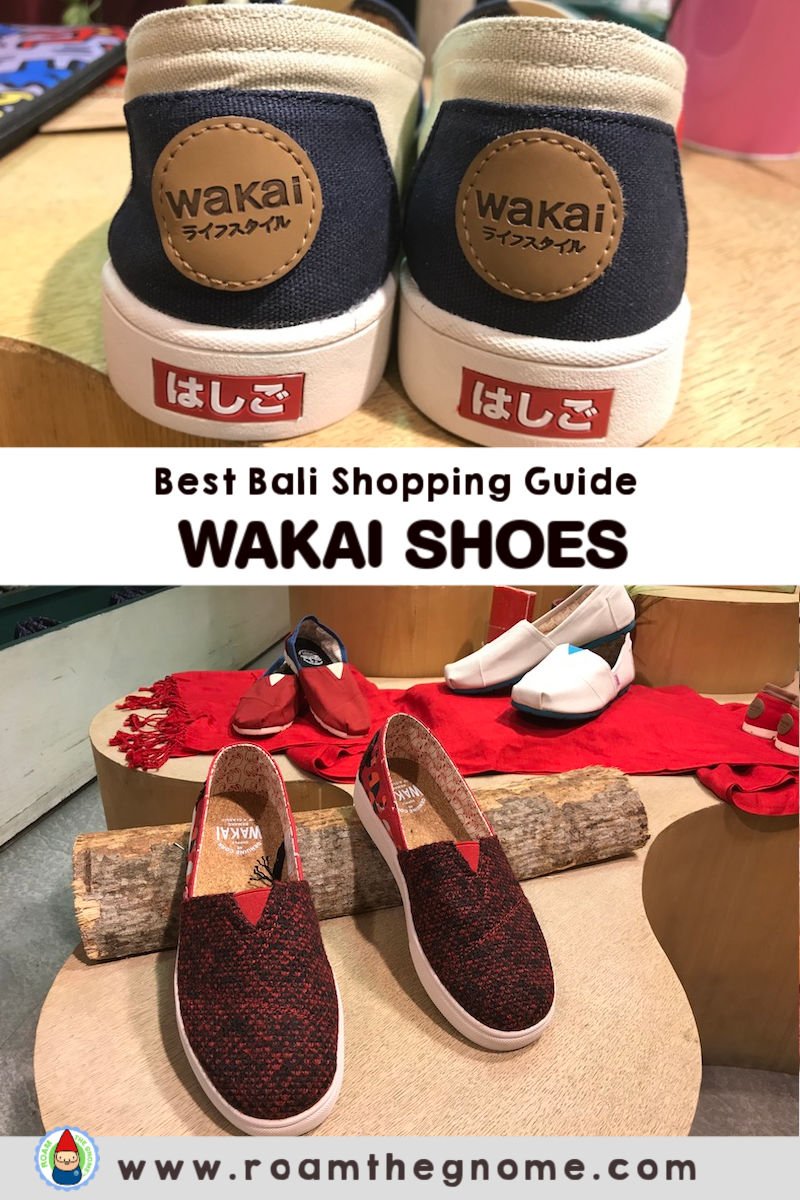 How to get to Mal Bali Galeria
Mal Bali Galeria's is at the corner of the main Kuta roundabout. You'll see the DFS Duty Free Shopping building first.
The main shopping mall building is next door.
The easiest way to get there is to hire a car with private driver, as organising a legitimate Bluebird taxi transport is not easy so it can be difficult to get out.
If you have a private car hire, you can start at Mal Bali Galeria, and make a day of it, visiting:
Stop by Carga Bali and Mercredi homewares to pick up unique Bali souvenirs and gifts too.
Location of Wakai Shop in Bali Map
Toadstool Rating: Wakai Shoes Review
These shoes are a game changer for family travellers.


Looking for MORE SUPER DOOPER FUN places to visit in BALI with Kids?
Click the links in blue for more Bali tips below.