INSIDE: Roam the Gnome's UK Travel Blog for Family Travel Inspiration in Great Britain & London. Updated 2019.
Hi! Thanks for popping by ROAM THE GNOME Family Travel Website.
Want a one-stop shop for SUPER DOOPER FUN ideas & activities for family travel in the UK with Kids? You are in the right spot.
Scroll around our Roam the Gnome UK Travel Blog posts and you'll find:
playground reviews
first-person stories
video clips of our travels (we are striving to become better UK travel youtubers!)
useful tips
fun London itineraries
Disclosure: This article may contain affiliate links. If you book a product or service after clicking on one of these links, we may receive a small commission at NO extra cost to you.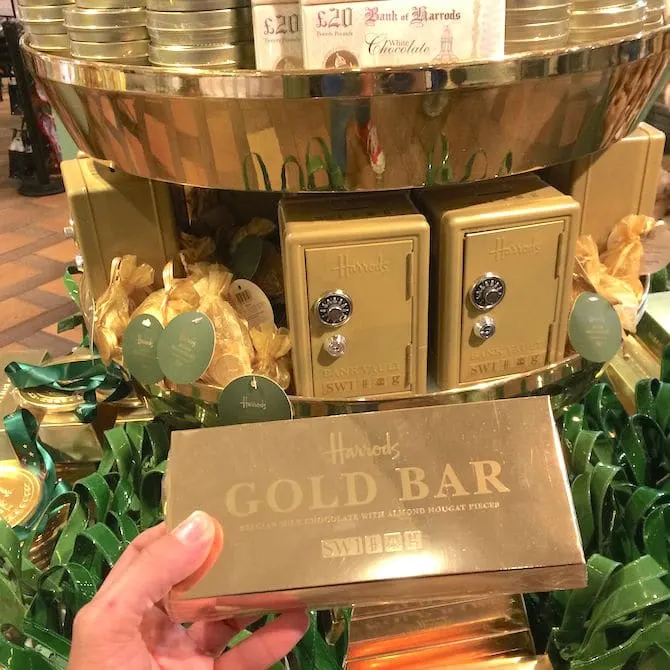 Roam the Gnome's UK Travel Blog Tips
Correct at time of publication. Please check with venue for updates. We apologise in advance if there have been any changes we are unaware of. All prices in pounds.
At Roam the Gnome, we don't just feature the UK or London.
You can also search other nearby cities, like Paris and Rome.
Or go further afield to New York, Tokyo and even Australia!
Our goal is for Roam the Gnome to become one of the best UK travel sites for families, and one of the best Uk travel websites in the world.
One thing we hope is that Roam the Gnome Family Travel Blog will help save you time, stress & money when planning to BOOK YOUR NEXT TRIP to the UK and London.

FEATURED CITIES – UK WITH KIDS
London is one of our top three cities in the world to visit with kids, and our London travel blog will prove it.
Most families stick close to the centre, but you don't have to go far by the tube or train to find more unique, epic, amazing SUPER DOOPER FUN things for kids and families.
One of our favourite places to visit in London is Stratford.
Stratford is home to the Queen Elizabeth Olympic Park, home of TWO amazing playgrounds, a pocket of sideshow-alley style rides, a GIANT Westfield shopping centre, and the best place for kids in London – Discover Children's Story Centre. (Don't miss it!)
Buckingham Palace, Kensington Gardens, and Covent Garden are wonderful London attractions, but the hoards of tourists and big crowds make it less appealing for kids.
Our tip is to dig a little deeper and save your precious time for those less touristy, but just as amazing, spots.
London has plenty! Take a look at our complete guide below.
Click here for the ULTIMATE GUIDE OF THE BEST THINGS TO DO IN LONDON WITH KIDS.

Best Things to do in London with Kids
We love the British culture, the pageantry of the Royal life and traditions, and at least five cups of tea a day so I fit right in.
London has a spectacular collection of kid friendly London museums, super fun shopping opportunities, and awesome London playgrounds.
There's unique London attractions such as the London Eye (this is the tour we did) and the Queen Elizabeth Olympic Park, plus one of the best public transport systems in the world.
We are heading back soon, and can't wait to bring you some more fun places to visit in London including Kidzania!
---

WEEKEND TRIPS
If you are visiting London, there's a good chance that someday you'll want to take advantage of London's close proximity to two of the world's greatest cities – Paris and Rome.
We've started to gather some of our favourite kid-friendly places to visit in Paris and Rome.
Take a peek!

Paris Travel Blog
Paris on a clear sky, blue day is perfection. Even when the wind is cold, and the air is chilly, if the sun is shining, Paris is pure magic.
Take a look at our comprehensive guide below.
Click here for the ULTIMATE GUIDE OF THE BEST THINGS TO DO IN PARIS WITH KIDS

Rome Travel Blog
Rome is the epicentre of the country that paved the way, in more ways than one, for the world we live in today.
See Roman architecture and bold works of art and sculpture, plus visit some of the most famous buildings in the world, all on one day – the Colosseum is a must do.
We LOVED the Rome Explora Children's Museum, and highly recommend a visit. Book ahead to secure your time slot, or you might miss out.
We also found the BEST shopping street in Rome to buy leather goods and leather handbags. Take a peek here.
Rome with kids is a must-do.
Click here for the ULTIMATE GUIDE OF THE BEST THINGS TO DO IN ROME ITALY WITH KIDS

Gladiator Tour in Rome
And if you are travelling to Rome with kids, take our advice and book the Gladiator Tour in Rome.
This rates in our top FIVE travel experiences EVER!
(Pick up a Roman Gladiator dress up suit for the kids too. It's the best souvenir in Rome for kids.)

FREQUENTLY ASKED QUESTIONS
When is the best time to go to the UK?
It depends on where you are going – England, Ireland, Scotland or Wales.
Aim to visit the northern parts of Great Britain in the warmer months – June and July for the best chance of blue skies, and warmish temperatures.
The best time to visit Ireland and Wales is in April and May, and then again in August- early October. These shoulder seasons are less busy, with milder temperatures.
The best time to visit London, and Britain in general, is on either side of the summer holiday break to avoid peak crowds.
Spring and autumn weather is pleasant for travelling and touring too.
Where should I visit for two weeks in the UK?
Plan to visit at least two or three of these iconic popular cities in Britain. Start in London for a minimum of three-four days.
Scotland
Edinburgh – Scotland's Capital. Visit the Royal Mile shops and Edinburgh castle.
Glasgow – Clyde waterfront
St Andrews – famed home of the St Andrews golf course, and university.
England
Bath – spectacular Georgian architecture, Roman baths
York – wonderful Gothic architecture, narrow streets, lots of character and atmosphere
Oxford – medieval university colleges, riverside walks
Liverpool – home of the Beatles
Brighton – beachside resort town, Brighton pier, old school amusement arcades
Cornwall – Land's End, the most southern tip of England, spectacular coastline views
Manchester – home of one of England's premier soccer teams, Imperial War Museum
Lake district – beautiful scenery and landscapes that inspired many a poet and writer including William Wordsworth
Windsor- home to Windsor castle, the location for Meghan and Harry's wedding, and Frogmore Cottage. Also Ascot racecourse, and LEGOLAND Windsor.
Stratford upon Avon – Visit Shakespeare's childhood home in this medieval town around the river.
Dover – see the White Cliffs of Dover, and Dover Castle
Ireland
Belfast – Titanic Belfast Museum, Ulster Museum, St Anne's cathedral
What visa do I need for the UK?
Click here for details of what visa you will need for the UK.
What travel insurance do I need in the UK?
Never travel without travel insurance. Our motto is 'if you can't afford travel insurance, you can't afford to travel'.
We've researched lots of different travel insurance companies and have written a Travel Insurance cost comparison to work out the best travel insurance for the UK. Take a look at our findings.
What travel accessories do I need in the UK?
powerboard
UK travel adapter
Click here for more of our favourite travel products for family travel.

LOOKING FOR MORE FUN CITIES TO VISIT WITH KIDS?
We'd love to help. Click the links in blue below for our Ultimate Destination Guides.
Disclosure:
This website contains references to products and services from our favourite brands. Some of these are affiliate links. If you make a purchase or booking after clicking on one of these links on Roam the Gnome™, we may receive a small affiliate commission at NO COST to you. For our Disclosure and Disclaimer statements, and an explanation of our Advertising policy please click here
Roam the Gnome™ is a participant in the Amazon Services LLC Associates Program, an affiliate advertising program designed to provide a means for sites to earn advertising fees by advertising and linking to amazon.com, amazon.co.uk, amazon.ca. Amazon and the Amazon logo are trademarks of Amazon.com, Inc. or its affiliates.
Thank you in advance for your support in helping us to grow Roam the Gnome Family Travel™ Website Directory. Bookmark this page to keep us safe and sound.