INSIDE: Roam the Gnome's Guide to the Paris Science Museum for Kids
You may have heard us say it before if you've read THIS story, but our NUMBER ONE recommendation for families visiting Paris with children is without doubt this place:
The Cité des Sciences museum
(The Science Museum Paris).

Inside the Cité Des Science Museum, you'll find TWO separate Cité Des Enfants Museums:
a Science museum exhibition in Paris for kids 2 – 7 years, and
a Science museum exhibition in Paris for kids 7 – 12 years
We visited both!
Looking for things to do with kids in Paris?
Do not miss this place.
It's an undiscovered gem for foreign family travellers with kids aged 2 – 12.
See below to find out why.
Disclosure: This article contains affiliate links. If you make a purchase after clicking on one of these links, we may receive a small commission at NO extra cost to you.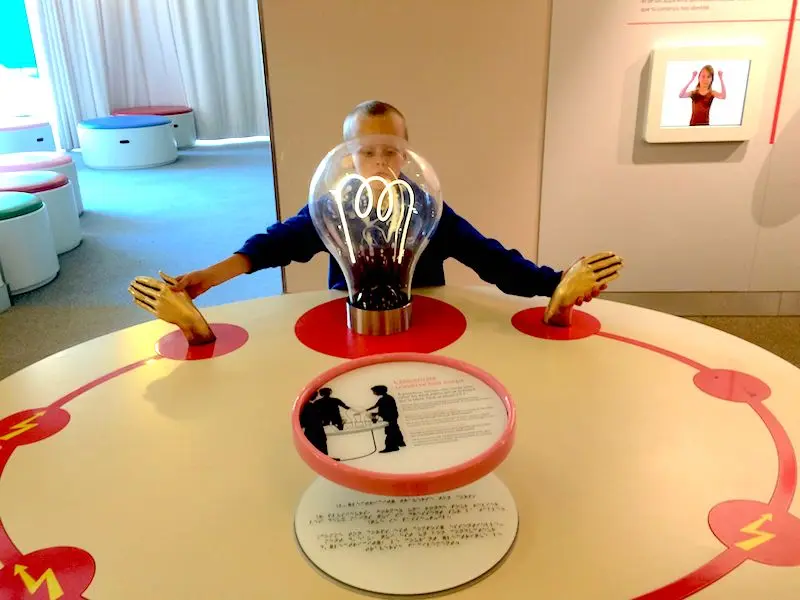 Paris Science Museum for Kids
While getting to Paris Science Museum IS a bit of a hike, about 40 minutes on the Paris Metro, you can easily spend the day out here with a session or two at the museum, plus a visit to the Parc de la Villette out the back.
The Science Centre Paris, along with the Parc de la Villette gardens out back, is a top notch local's style adventure day in Paris.

We bet you won't find better on a family trip to Paris.
Make the Cité Des Enfants part of your Paris itinerary asap.
Seriously, if you are looking for things to do with kids in Paris, take the metro and head on out.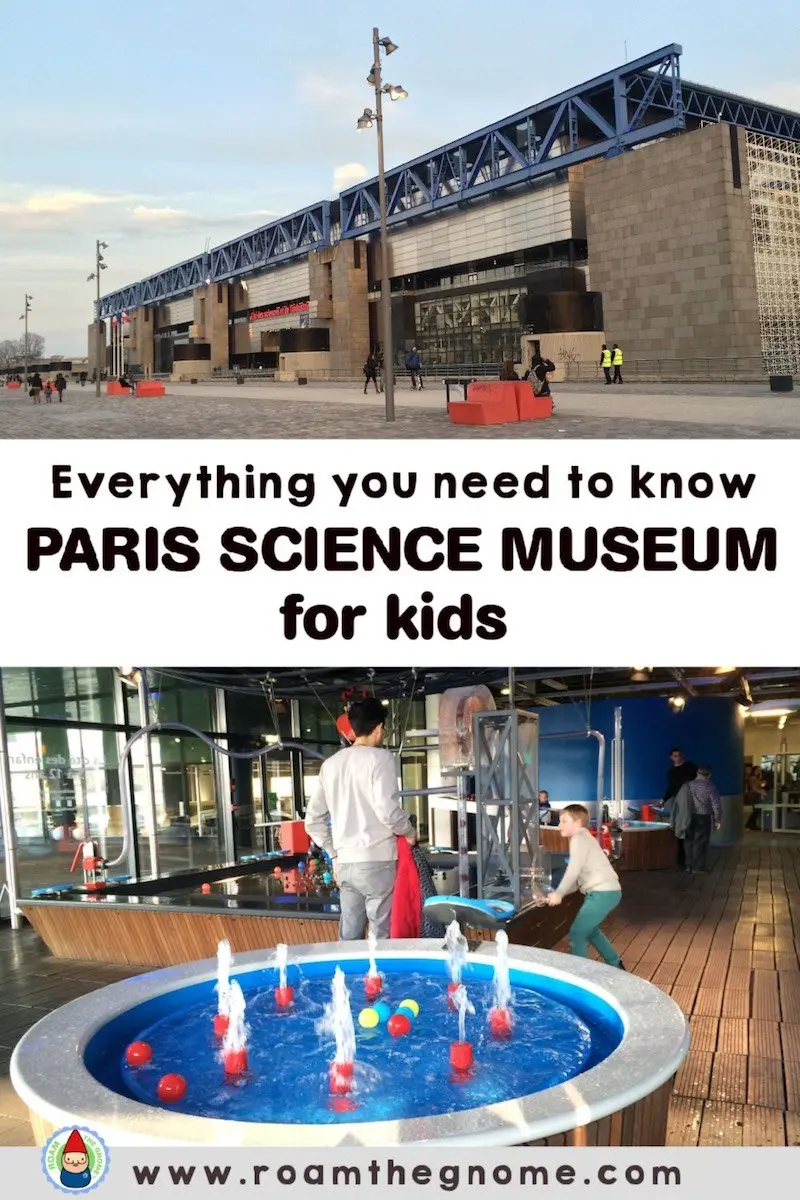 Hot Tip: Paris City Pass
Save money in Paris with a PARIS CITY PASS.
Includes entry to the Paris Science Museum, plus 60 other Paris museums and attractions, and includes FREE travel on the metro, bus and train in zones 1-3
Entry to children's exhibitions at Paris Science museum may be an extra charge.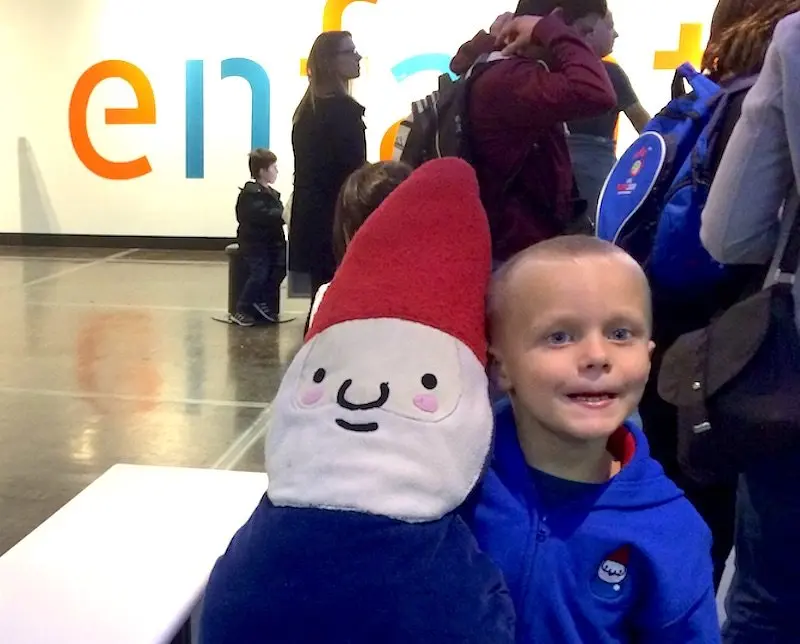 Inside the Science Museum Paris for 7 -12 year olds
First up, the Science museum for children colour coded.
Each part has its' own theme.
Here's a little bit of detail about the six different rooms on offer.
PS: Download the Audioguide for the 5-12 year olds Cité des Enfants here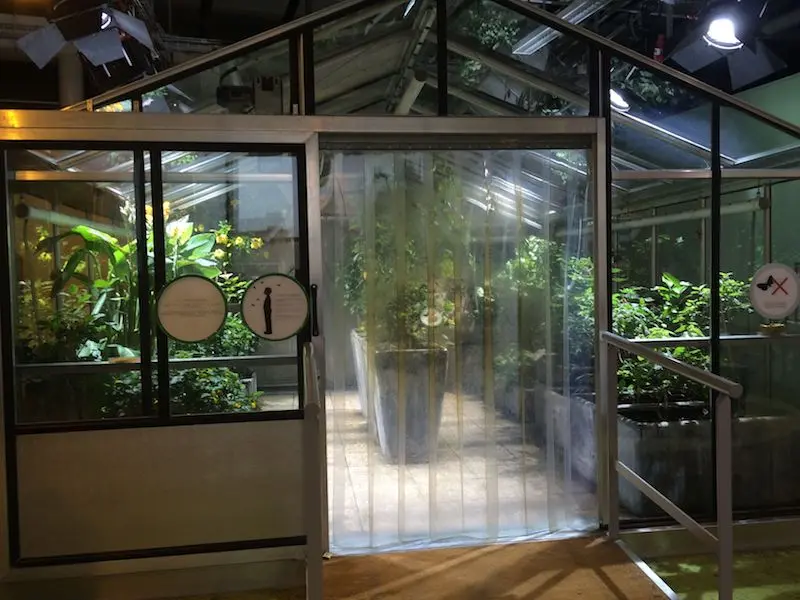 The Garden
Kids can step into a Greenhouse and watch the butterflies.
If they are lucky, one might even land on them!
Spy butterfly chrysalises and learn about how a butterfly transforms from a caterpillar to a beautiful insect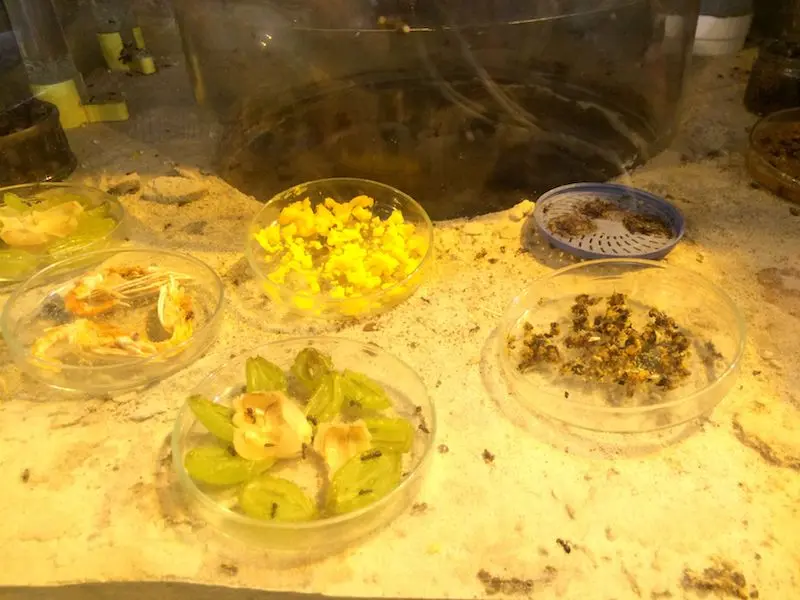 Observe ants living in colonies in the Ant Farm
Investigate underground by crawling through a child-sized tunnel
Watch tomatoes grow in fast motion while learning about Earth and the seasons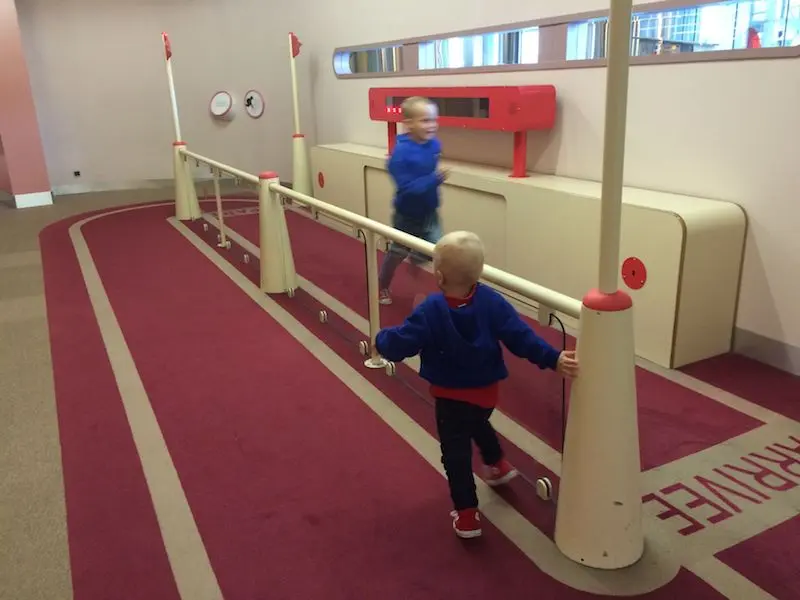 The Body
Kids can measure their speed as they race one another on a track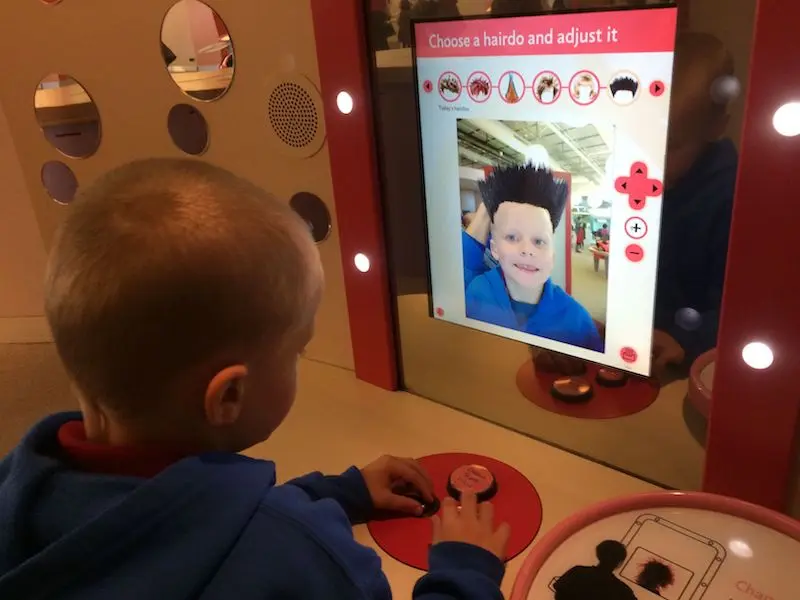 They can measure their height, test their reflexes, and see inside the body
Try to keep their balance while standing on the funny pedals
Experiment with electric conduction as they try to conduct electricity through their body
Play with fun parlour mirrors, and use technology to try on different hairstyles!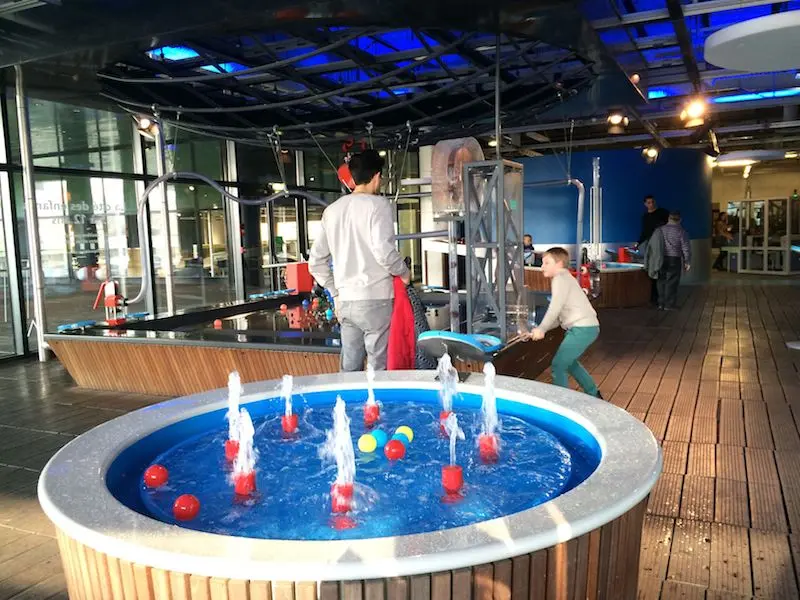 Water Games
Kids can outsmart the ball and chain pump. Quick though, the water might fall if you stop spinning the wheel!
Try to stop the water from going down by using moveable panels to dam the water
Play with the Tumbling Fountain, and perch balls on top of the Ball Fountain without letting them fall
Create a whirlpool of water
The Factory
Kids can program a robot
Kids can play with wind turbines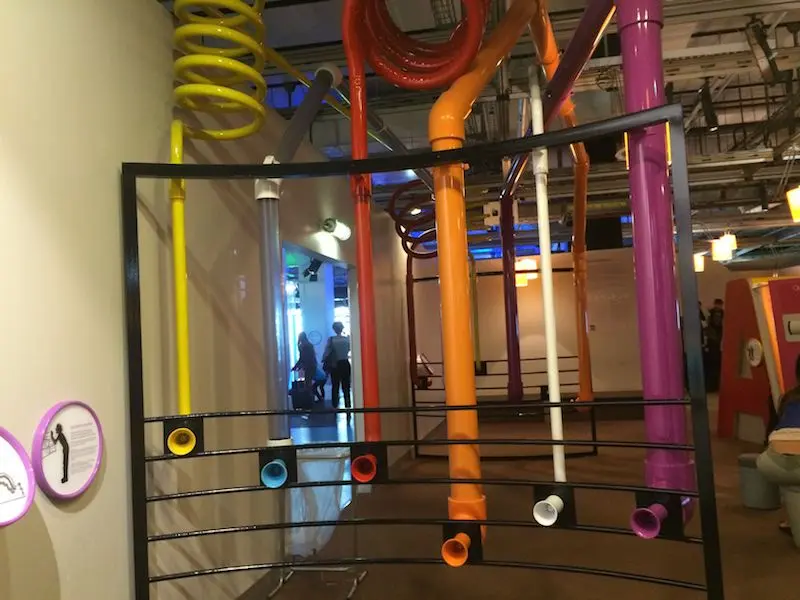 Communicating
Kids can have fun in a room of communication tools and games like Word Tubes where they can speak to one another along a line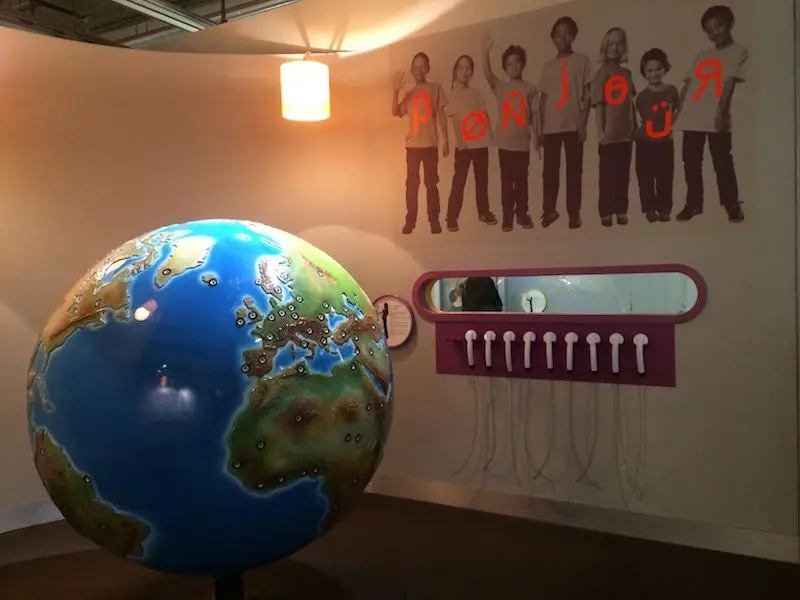 Listen to different languages via a world globe
Attempt a try at speaking with their hands
Play coordination games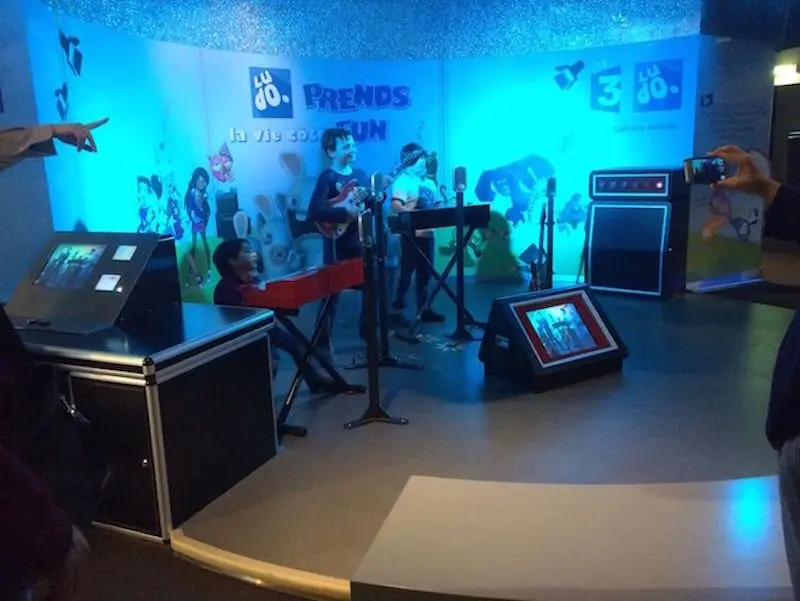 The TV Studio – Learning how TV and Film is made
Kids can join a band, film musicians, and do a playback performance
Present the news with a teleprompter
Move a camera on a dolly for a tracking scene in a movie
Drive a car and see themselves on the road with moving footage behind them!
Plus see themselves on a green screen in a car – with a touch of magic, they'll be flying!
Video Clip of La Cité des enfants 5/12 ans
Take a look at this video clip to see inside.
Fun Fact: Cite des Enfants means CITY OF CHILDREN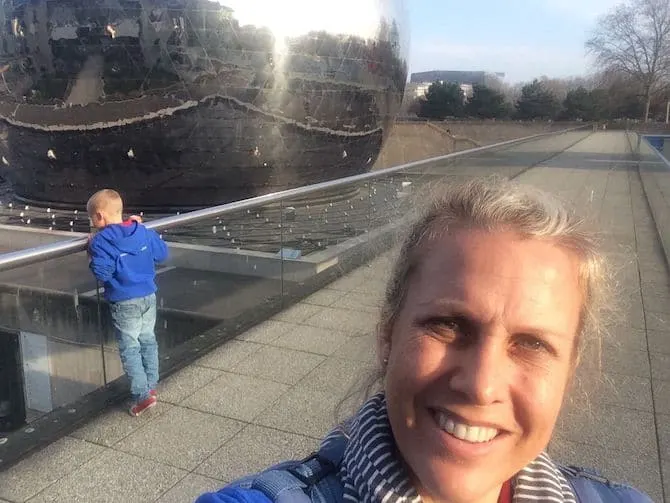 The Geode at Paris Science Museum
Out the back of the Paris Science Museum is a giant silver ball.
It's the Geode, and it is a giant hemispherical screen, 10 times larger than a standard cinema.
We missed out on this, but you shouldn't!
(We were bummed!)
Watch one of a choice of films – some are Imax!
(NB: Extra charge.)
See the front desk for tickets when you arrive.
Hot tip: Love visiting museums in Paris? Take this family tour of the NEW Picasso museum!
Where to eat at Parc de la Villette?
BYO picnic of healthy food and snacks. (Read our guide for awesome picnic ideas)
There's plenty of open space and places to sit along the canals behind the museum.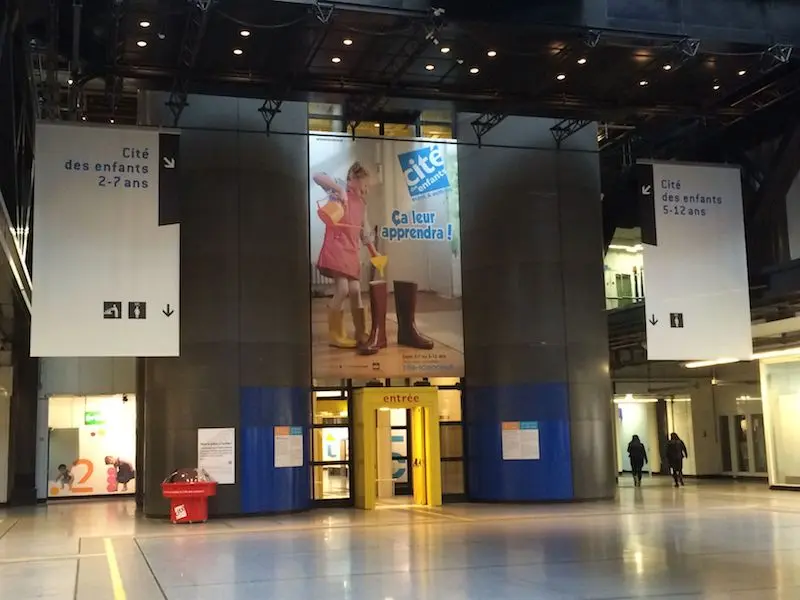 THE INSIDE SCOOP: Science Museum in Paris with Toddlers and Kids
Correct at time of publication on Roam the Gnome. Please check with venue for updates. We apologise in advance if there have been any changes we are unaware of. All prices in EURO, unless otherwise stated
Address: City of Science and Industry, 30 avenue Corentin Cariou, 75019 Paris France
Telephone: +33 (0) 1 41 57 32 28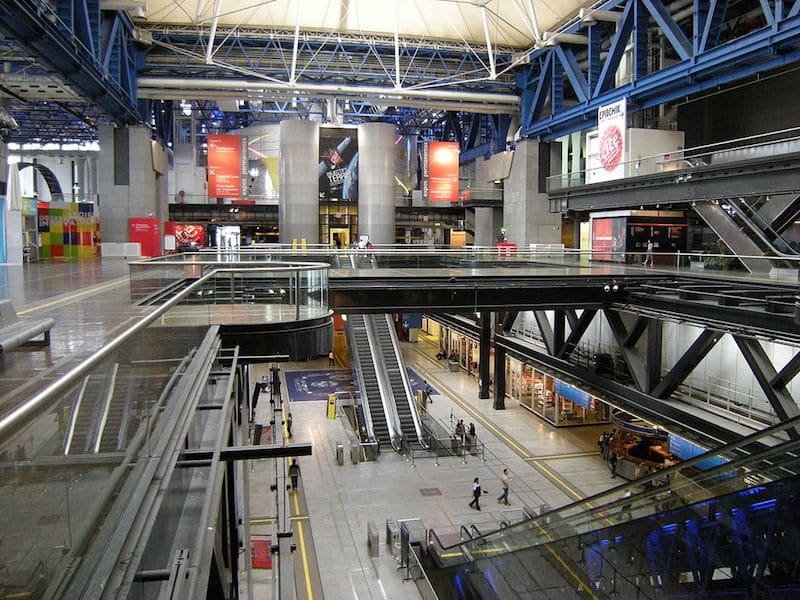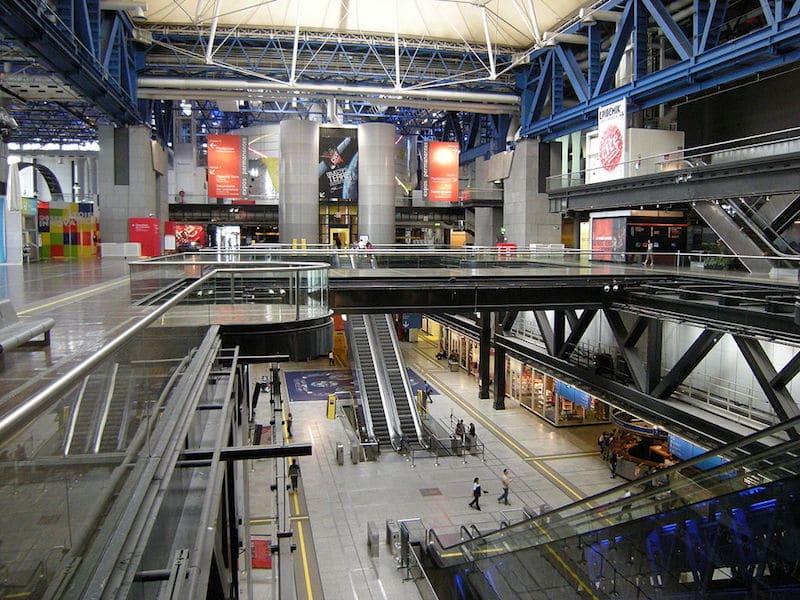 Image credit: Leandro Neumann Ciuffo from Catania, Italy CC BY 2.0
Opening Hours at the Paris Science Museum
The Cité science museum is open from Tuesday to Saturday 10.00 am – 6.00 pm and 10.00 am – 7.00 pm on Sunday.
Museum is closed on Mondays and the following public holidays:
1 January – New years day
1 May – Labor Day
25 December – Christmas Day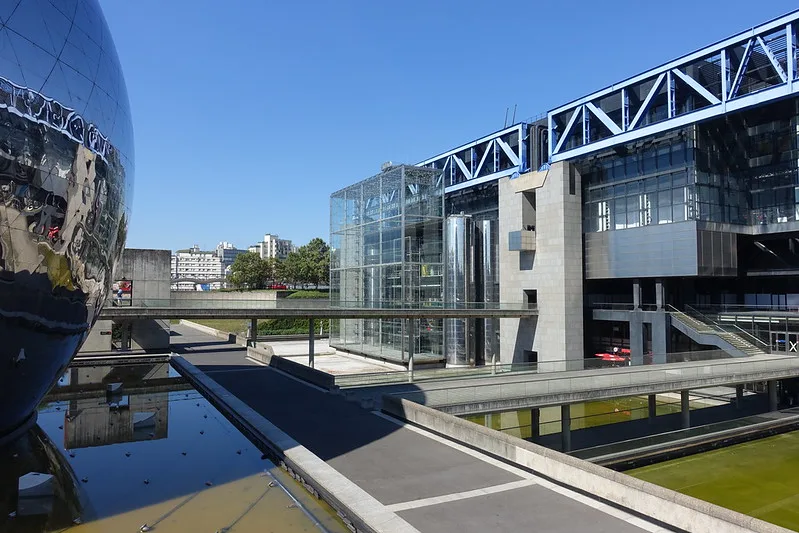 Image credit: Guilhem Vellut via CC by 2.0
Session Times at the Cité des enfants
Sessions are 1hr 30 mins long (1hr 15 mins during the Autumn half-term and Christmas holidays).
Booking is strongly recommended during French Holidays but don't risk it. Book a ticket. It was busy!
Session Start Times
Monday to Friday:
Saturdays and Sundays: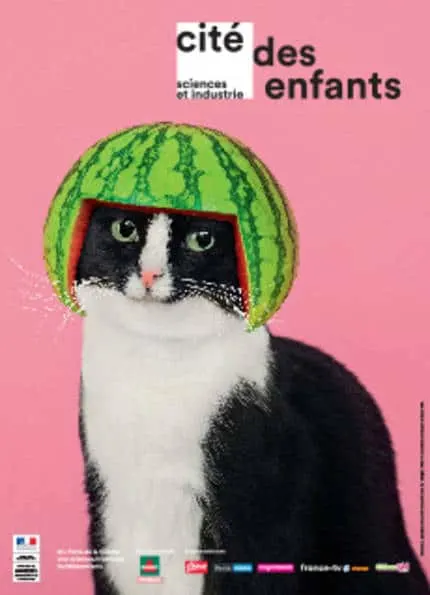 Image credit: Cité des enfants
Entry Fees for Cité Des Enfants (7-12 year olds)
Full Rate for children aged 5-12 years for City of Children exhibition: € 12
Reduced Rate: € 9
Reduced rate is for students, under 25, 65+, large families, teachers
Children under 2 FREE (For free entry, two year olds must accompany another child in the 2-7 age group.)
No permitted access for unaccompanied children and adults alone.
Ticket includes access to the Argonaute Submarine (advised visit before 1 pm) and the Louis-Lumière cinema, subject to availability.
NB: The entry fee above covers the City of Children exhibition only.
You can buy a combo ticket for one of the Children's City exhibitions PLUS Explora Exhibitions in the rest of the museum for 16 euro. (instead of 24 euro).
Cites des Enfants 2-7 years, or Cites des babes
See the link at top of page for Cité des Enfants for 2-7 year olds.
Click here for details of the NEW Cité des bebes for 0-2 year olds. Open until December 2020.
Plan your Visit & Book Tickets for City of Science and Industry
Book your Cité Des Enfants Session here
Don't risk missing out – employ your best friend, "Google Translate" and buy your tickets ahead of time.
We booked and paid online from Australia through the link above with no problem.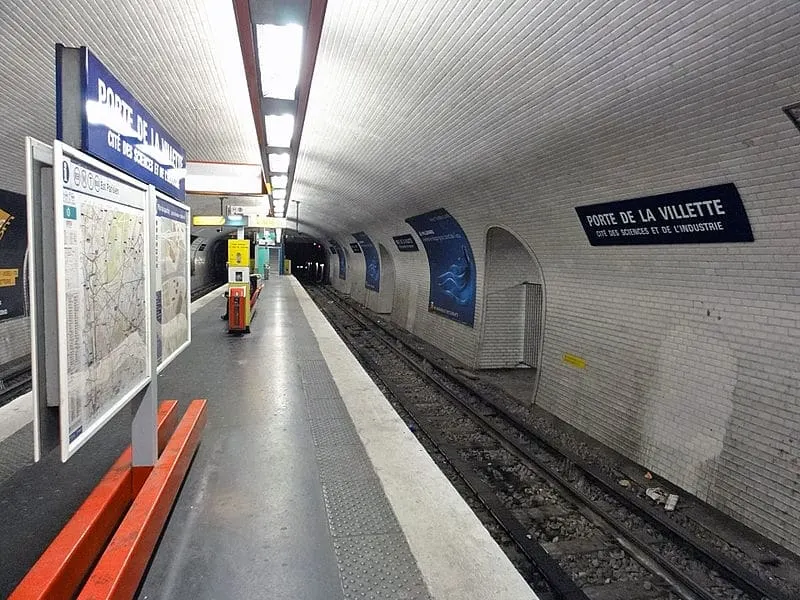 Image credit: Clicsouris CC BY-SA 3.0
How to get to the Science Museum in Paris France
Going to Museum de Science with strollers: From the tram platform and the Porte de la Villette bus stop, there is direct access to the city using a slope of less than 4%.
By Bike (Velib hire)
You can cycle to the City of Science and Industry from the center of Paris using a network of special cycle lanes.
Bicycle parking is available at the front of the City of Science and Industry, by the Forest Hill Hotel.
Velib 'stations close to the Cité
Station n ° 19009: 28 bis, avenue Corentin Cariou F-75019 Paris.
Station n ° 19033: 30, rue de Cambrai F-75019 Paris.
Station n ° 19011: 2, rue Rouvet F-75019 Paris.
Station n ° 901: allée du Belvédère F-75019 Paris.
By Metro: Line 7, Porte de la Villette station.
By Tram: T3b (Porte de la Chapelle) Door of the Villette stop
By Bus: Lines 139, 150, 152, Porte de la Villette stop.
By Boat on the Canal:
Cruises between the Bassin de la Villette and Arsenal Harbor with CanalStrama.com
Cruises between the Parc de la Villette and the Musée d'Orsay with Pariscanal.com
Map of Cite de Science Museum location
Toadstool Rating- La Villette Science Museum Paris
The Children's Cite Science Museum in Paris is tops! 5+.
Definitely one of the best museums for kids in Paris.

Looking for MORE SUPER DOOPER FUN things to do with Kids in Paris?
Click the links in blue below for more Paris ideas.