INSIDE: Roam the Gnome's Family Guide to the Macadamia Castle Byron Bay.
Just past the Ballina turn off heading towards the Gold Coast is one of the best kid-friendly attractions you'll find in the region.
The Macadamia Castle Byron Bay.
If you are staying in Byron on a family holiday, and have kids aged 1 – 12 with you, it's a MUST DO!
If you are a family on a road trip looking to break up the drive, it's a MUST DO.
If you are a foodie, it's a MUST DO, with kids or not. (Try the Pancakes. It's a local's secret.)
Take a look inside here.
Disclosure: This article contains affiliate links. If you make a purchase after clicking on one of these links, we may receive a small commission at NO extra cost to you.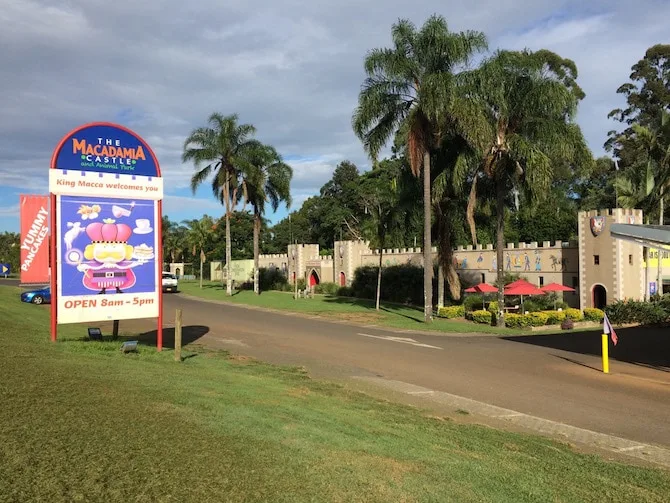 The Macadamia Castle Byron Bay Review
Sadly, lots of folks are going to miss out on the glory of Macadamia Castle now that the highway bypass has hidden it 3km off the main drag.
But we implore you, if you miss the Bangalow turnoff, take the NEXT EXIT to Lennox Heads, and work your way back.
You'll thank us!
The route back is only 3km, a total of two minutes drive time. In the scheme of things, that's NOTHING to make sure you get to this place that's been the top tourist destination in the area since 1975.
Macadamia Castle in Knockrow is worth every second.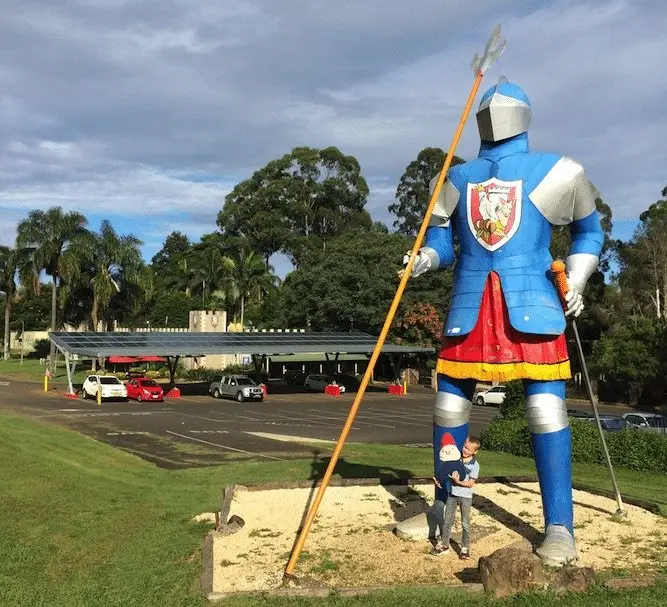 How to get to Macadamia Castle
To get there, take the Lennox Heads exit (first exit south past Byron Bay, or heading north, it's the exit after Ballina) and travel along the Hinterland Way to Knockrow.
Macca Castle is on your left with the big shiny Knight standing guard out front.
What to do at Macadamia Farm Byron Bay
Fill a whole day without any trouble.
There's:
Animal Park activities, including feeding opportunities
Animal shows
A Frog Pod viewing area
A Nocturnal theatre
Mini Golf, and a Train Ride
Learn about Macadamia Nuts from the information display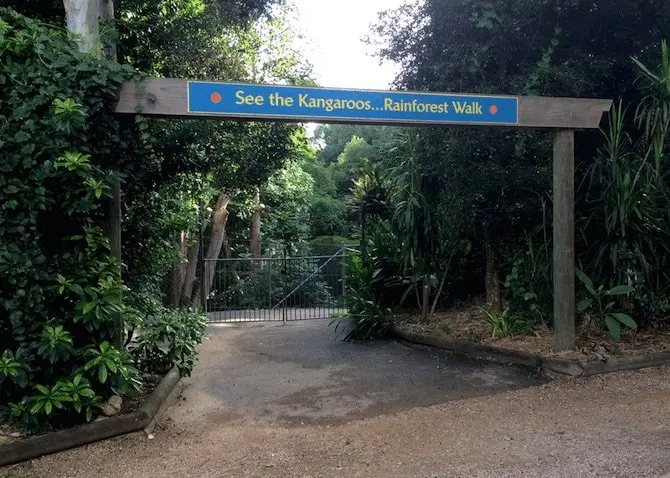 Kangaroos
Visit the kangaroos on the rainforest walk
Macadamia Castle playgrounds
FREE Facepainting on Sundays and school holidays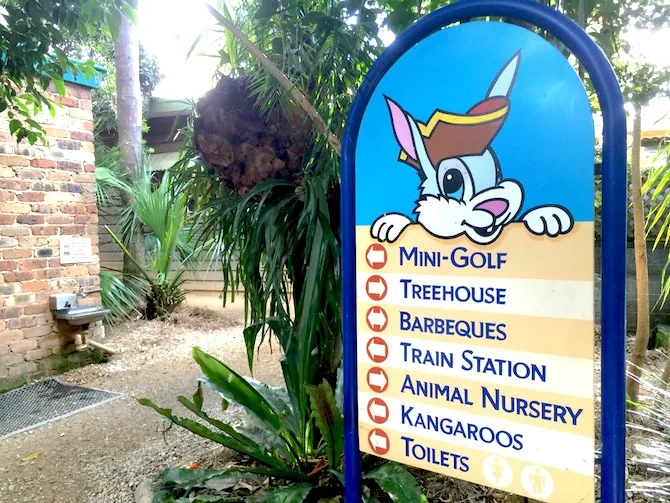 Find your way around
Macadamia Castle staff are awesome.
Friendly locals, always willing to lend a hand.
Lost, or need assistance? Just ask!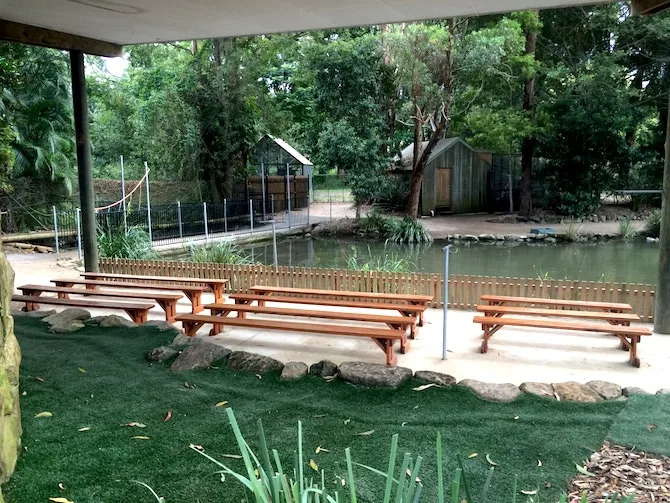 Macadamia Castle Shows
You could spend half a day just watching all the shows and meeting the animals.
Meet the Saltwater Crocs and other reptiles.
Feed the baby animals, watch the Free Flight Bird show, feed the kangaroos and emus, or listen to a talk about Frog Conservation.
See the events schedule by the entrance, or click here for the current events schedule and wildlife encounters timetable.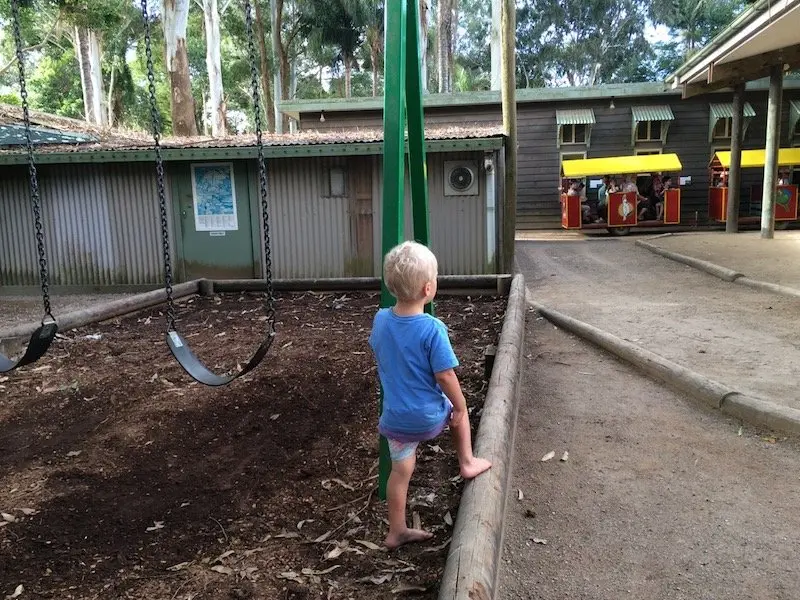 Macadamia Castle train
Catch the tractor-driven train for a whiz around the grounds.
The train costs $2 per person, and is NOT included in entry fee.
Leaves from near the toddler playground every hour.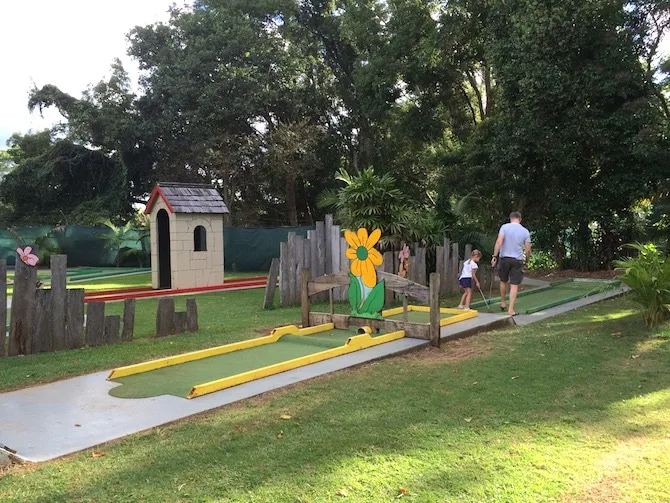 Mini Golf Byron Bay style
Play putt-putt golf on the cute mini golf course.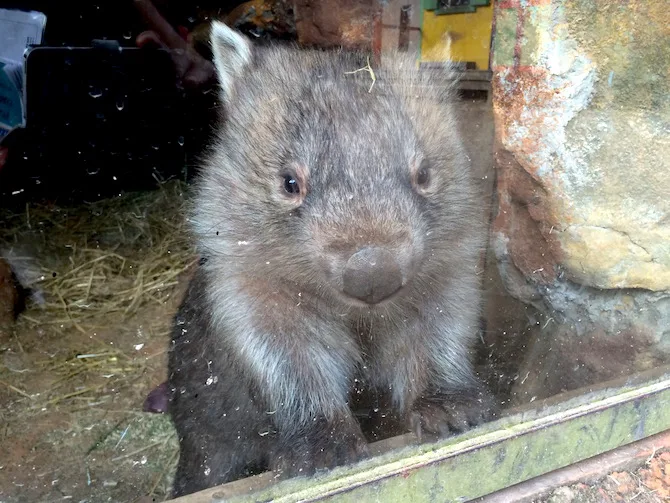 Meet the Animals
You can meet and greet with the animals:
feed the babies in the farmyard
meet the Wombat
pat the rabbits, and
feed the Barn Owl.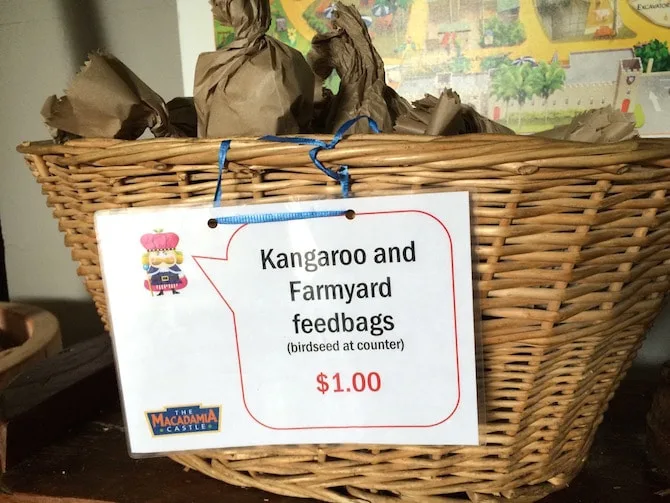 Animal Food
Feed the farm animals and kangaroos too.
Food can be purchased for $1 by the entrance.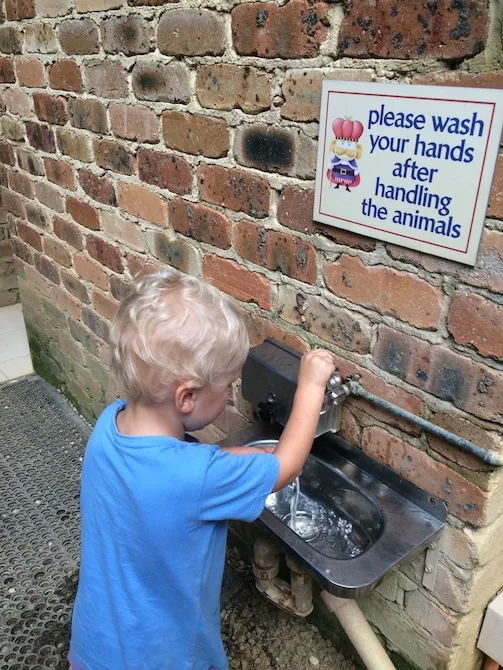 Hand Washing stations
Be sure to wash your hands after your cuddles!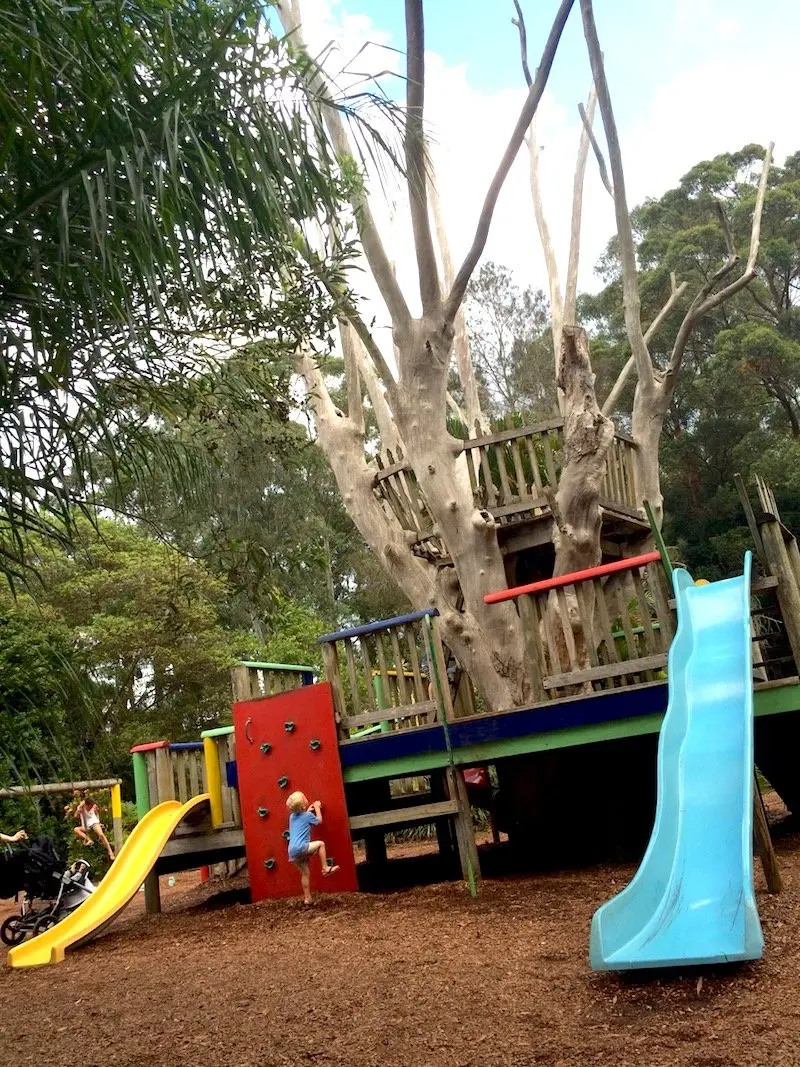 Macadamia Castle Playgrounds!
Kids ADORE the two playgrounds.
Enchanted Forest Faraway Tree playground has:
slides
a flying fox, and
old-school swings
a turret lookout
They can climb the tree tower right to the top, and wave from the top-of-tree turret!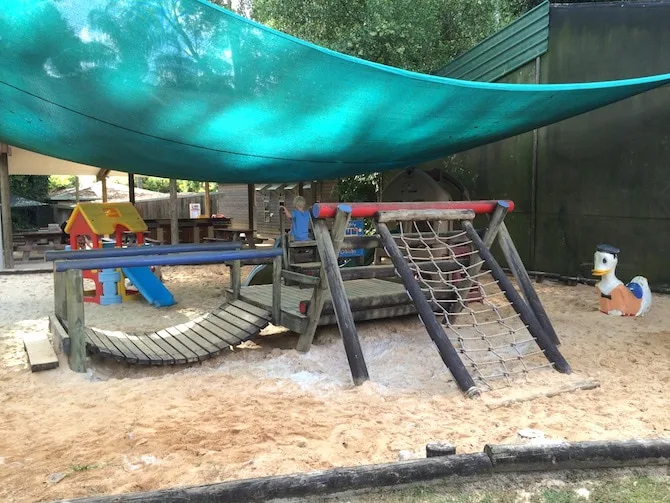 Toddler playground
The toddler playground near the Putt Putt is great for under 5's.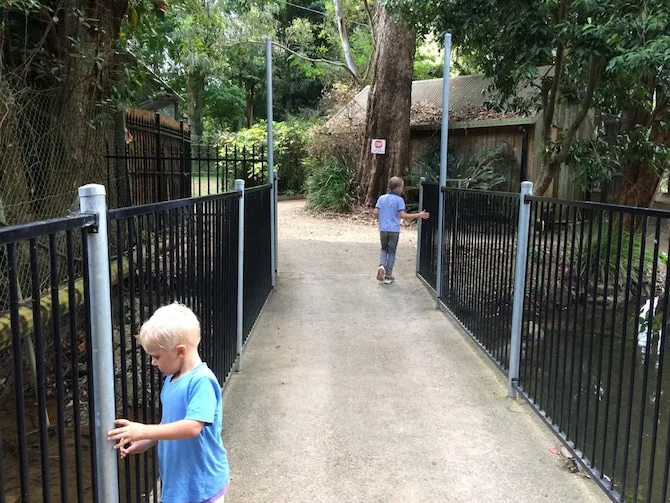 Macadamia Castle School Holiday Programs
No.1: Macadamia Castle Wildlife Guardians
If you are staying in Byron over the school holidays, book your kids in for an interactive day of wildlife fun as they become a Wildlife Guardian.
Complete with the presentation of a keeper certificate at the end of the day.
Ned did this recently.
Take a peek into his day here.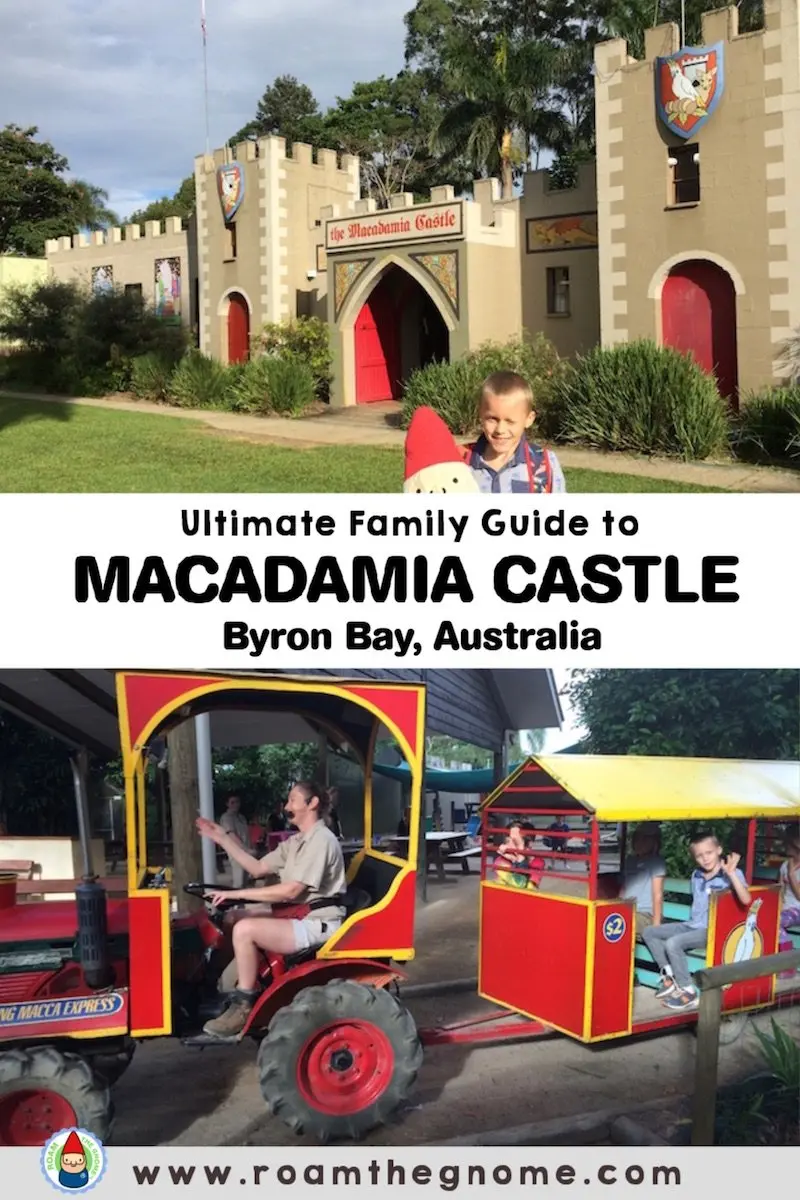 MORE Macadamia Castle School Holidays events
Book into one of these:
Macadamia Castle Keeper for the Day
Macadamia Castle Creature Keeper (for children with disabilities)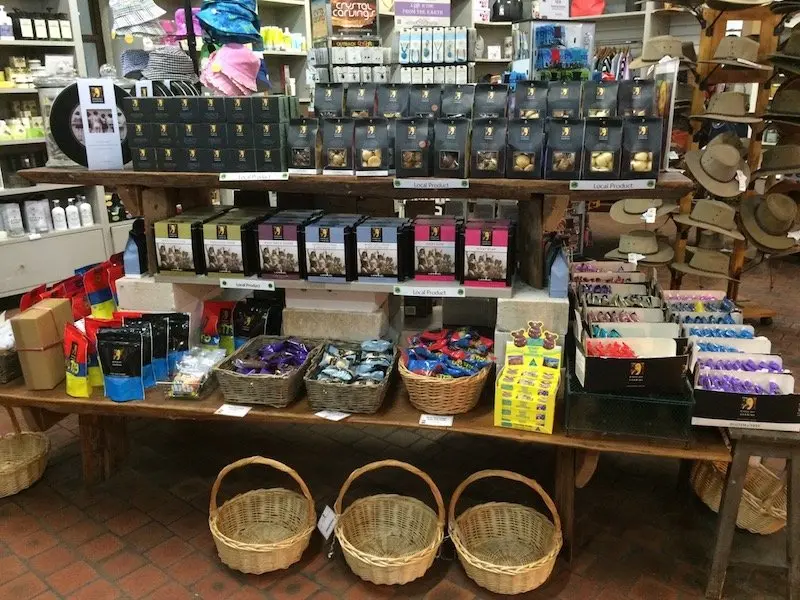 The Macadamia Castle Gift Shop
Browse the Macadamia Castle souvenir shop IF YOU DARE.
They stock a range of delicious handmade gourmet food including:
Macadamia biscuits
Macadamia nut butter and Macadamia spread
locally produced Macadamia nut oil
Macadamia nut pesto
Macadamia nut sauce
Macadamia nut milk
Macadamia cheese
Macadamia chocolate bars
Macadamia nut candy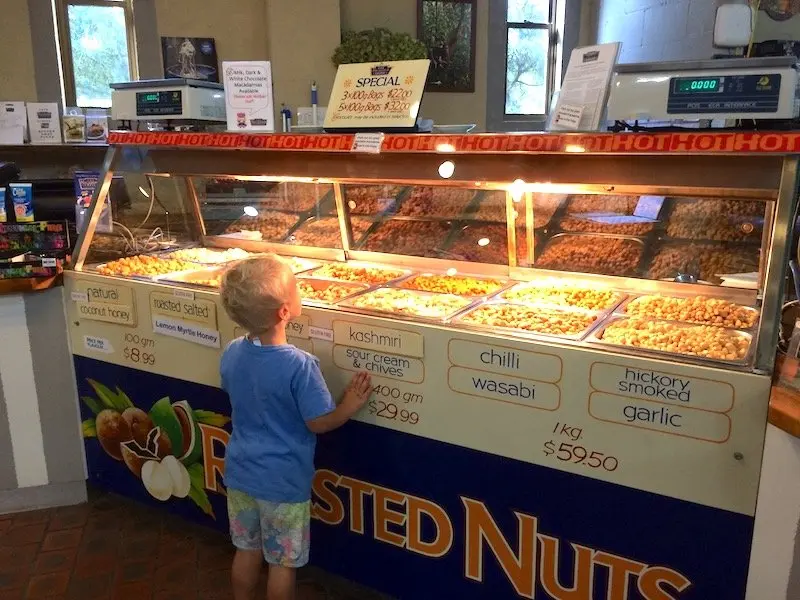 Best Macadamia Castle Souvenirs
There's also hair, skin and beauty products like:
Macadamia hair oil
Macadamia face oil
Macadamia hair shampoo,
Hot tip: Buy a Macadamia nut cracker & a big bag of nuts to take home.
The selections of souvenirs, homewares, and toys at this gift shop are seriously awesome with many things you won't be able to resist!
Tip for the wise. If you prefer to spend money on experiences over 'things', take a detour away from this shop.
And if the kids go in?
There will be NO chance of leaving here without something in hand, a stuffed toy, or animal-themed gadget.
Enter at your own risk!
Hot tip: Buy a Macadamia ice-cream for the kids, park them up on the tables outside the cafe with one of your responsible adults, and duck back in alone to peruse the store in peace.
---
RELATED: Foodie's Guide to Macadamia Castle. (Update coming soon)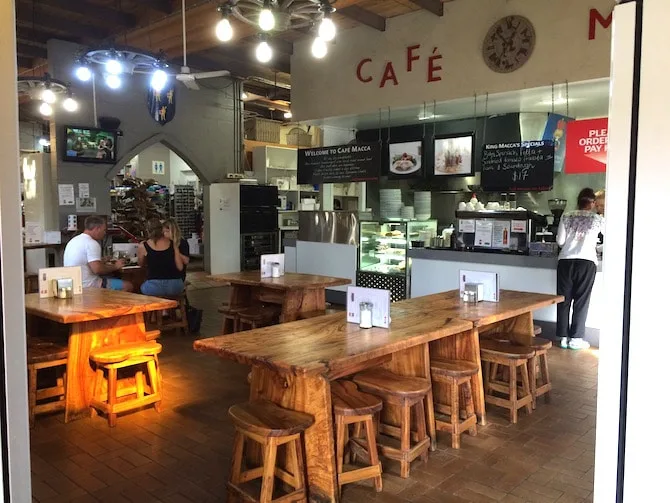 What to eat at Macadamia Castle Cafe
One of the highlights of Macca Castle is to enjoy brunch or lunch at the Macadamia Castle cafe.
They serve delicious snacks and meals all day long, including their All Day Castle Big Breaky Breakfast with eggs, bacon, mushrooms, tomatoes, beef and macadamia chipolatas made on site, and avo on toasted sourdough.
At $21.90, it's a steal.
No.1: Macadamia Castle Menu
Their menu also includes:
honey roasted macadamia fig and pear toasted muesli
bacon and egg rolls
BLAT rolls
slow cooked Bangalow pork rolls with chips
grilled veggie burger
caramelized roast pumpkin salad
signature satay chicken buddha bowl
No.2: Macadamia Castle Kids Menu
And there's a kids menu too.
Feel like something sweet? Try one of their freshly baked cake slices from the cabinet, or ice cream.
You can also BYO picnic of healthy road trip food and snacks, and make use of their free gas bbq facilities.
Fun Fact: The Cafe menu shows you the "food miles" on each dish so you can chose to eat local and fresh product.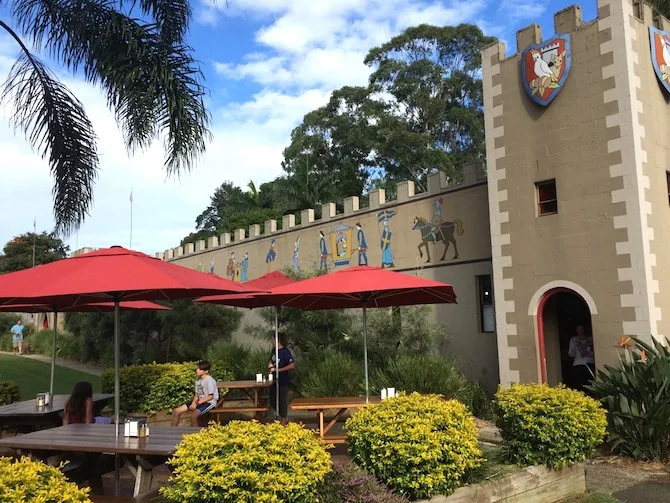 No.3: Macadamia Castle Pancakes
Don't miss the pancakes.
We have it on good authority (Ned's) that they are 'the best pancakes ever, with icecream and everything'.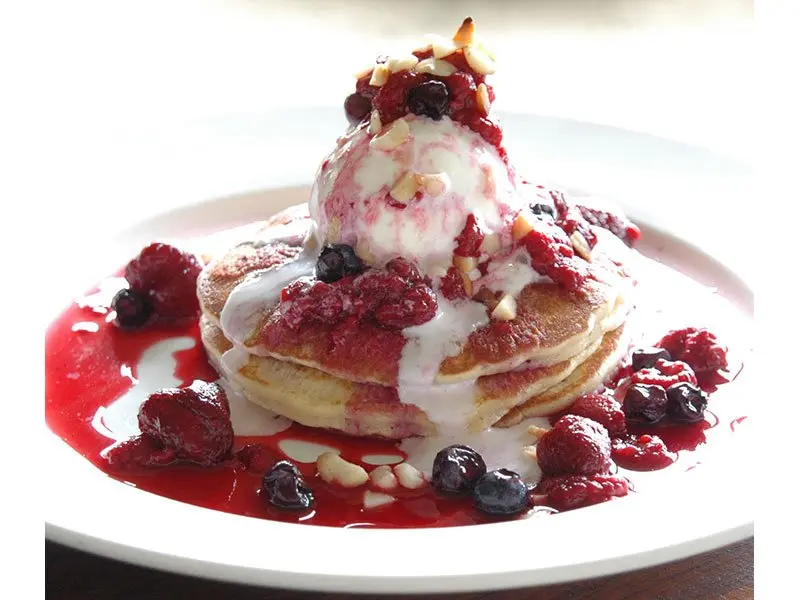 Macadamia Castle Pancakes Flavours
Three stack pancake menu
Maple syrup and whipped butter
Mango and Macadamia
Caramel
Banana and Honey
Classic lemon and sugar
Three stack gourmet pancakes
Black Forest decadence with cherries, chocolate ganache, vanilla ice cream and toasted macadamias
Strawberry delight with strawberry compote, vanilla ice cream, toasted macas, and chocolate ganache
Spicy apple with apple, cinnamon, sultana compote, vanilla ice cream, & toasted macas
Tropical Passion with passionfruit coulis, vanilla ice cream and macadamia nuts
Kids can have a 2 stack with maple syrup and whipped butter. Or share yours!
Savoury Pancake Menu
Canadian – bacon, eggs, maple syrup
Big Breakfast- bacon, egg, tomato, avo, and beef & macadamia sausage
Veggie Breakfast stack – pancakes with chickpea pattie, eggs, tomato, mushroom, and avo
Family Pancake!
Order a super stack of 8 pancakes with either caramel or maple syrup or mango or passionfruit sauce, plus vanilla ice cream and toasted macadamias!
Locals make a beeline for Macadamia Castle when they are hit with a pancake craving rather than make them at home.
Loads of travellers return year after year for those pancakes served with a selection of Macadamia sauces.
But don't take our word for it.
Try one yourself.
Macadamia Castle coffee & drinks menu
Coffee here is highly rated too so whether you stop by for a morning cuppa, or need a pep-up cup after lunch, the detour of 3km is well worth it.
All the coffee is made from locally grown hand picked coffee beans by qualified baristas.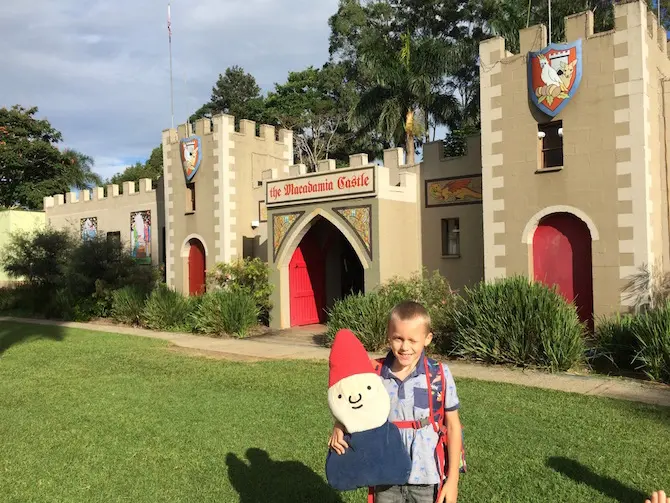 THE INSIDE SCOOP: Macadamia Nut Castle
Correct at time of publication on Roam the Gnome. Please check with venue for updates. We apologise in advance if there have been any changes we are unaware of. All prices in Australian dollars, unless otherwise stated
Where is Macadamia Castle?
Macadamia Castle Address: 419 Hinterland Way, Knockrow NSW 2479
Telephone: 02 6687 8432
Website: Click here
Email: [email protected]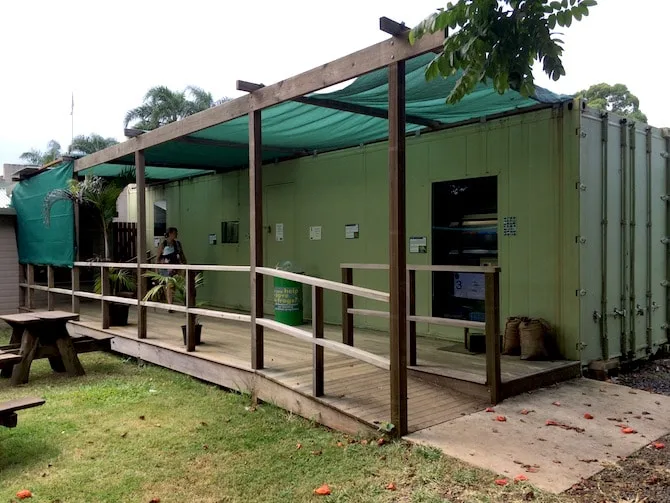 Macadamia Castle Opening Hours
9am to 4pm daily
Closed Christmas Day
Macadamia Castle Prices
Macadamia Castle tickets cost:
$29.50 for adults
$22 for concessions
$19 for kids aged 2 -16 years
$90 for a family of four
Kids under 2 are FREE!
Entry includes mini golf, and keeper talks.
Macadamia Castle discount voucher
Buy discounted tickets for annual passes online through Deals Extra, and save.
Keep an eye on their Macadamia Castle Facebook page for special deals.
Macadamia Castle Cafe & Shop entry fee
Entrance to the Castle building to visit the Cafe, Fashion, Fine Food and Gift Store, and the Macadamia Information display is FREE.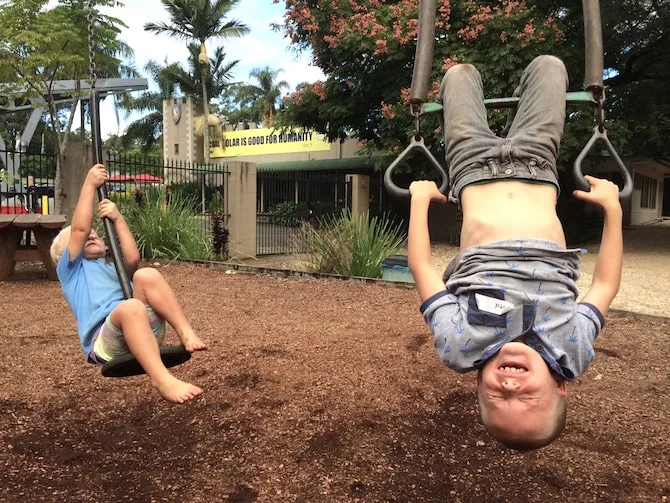 How to get to Macadamia Castle Ballina
Source: MC
From Byron Bay to The Macadamia Castle Knockrow NSW
Catch the 641 Bus from the Byron Bay Jonson Street Tourist Information Centre
During School Term: 641 bus departs 8.40am and arrives right at Castle front door at 9.25am
During School Holidays: 641 bus departs 9:10am and arrives right at Castle front door at 9:45am
Either option allows you a full day at the Castle to enjoy the attractions and café.
From The Macadamia Castle to Byron Bay
During School Term: Catch the 641 Bus from right in front of the Castle at 2:50pm and arrive back at Jonson Street Byron Bay (Woolworths) at 3.25pm
During School Holidays: Catch the 641 Bus from right in front of the Castle at 4.15pm and arrive back at Jonson Street Byron Bay (Woolworths) at 4.50pm.
Be at the bus stop 5 minutes prior to advertised time.

You need to hail the bus at The Macadamia Castle. A staff member can help you.

Service are operated by Blanchs Bus Company www.blanchs.com.au
24 Hour Timetable Info Line (02) 6686 2144
Fares:
$12 will get you a freedom pass with unlimited bus travel for the day.
Otherwise one way tickets are $7.60 or $3.80 concession. Pay the driver.
By Car: Click here to add your current location for google map directions
Where to park at Macadamia Castle
There's plenty of free parking on site, within metres of the front entrance.
Macadamia Castle Map
Facilities at Macadamia Castle NSW
Disability Access: All areas of the park are accessible with a wheelchair.
Toilets: Yes, on site
Toadstool Rating: Macadamia Castle Review
Ned, Jack and Roam the Gnome reckon this family attraction in New South Wales is the BEES KNEES!
5 out of 5.
Animal-lover Ned would love to give it 10 toadstools. "It's so much better than a zoo, Mum. You get to touch the animals here!"

Looking for more things to do in Byron Shire?
Click the blue links below for more Byron Bay Shire attractions.