INSIDE: Roam the Gnome's review of Skyroam Rental Pocket Wifi device.
A SKYROAM Pocket Wifi on the go device is up there in the top 3 of my 'travel essential to pack' list.
(My laptop and camera are number 1 & 2.)
In New Zealand, we hired the Skyroam travel wifi through our car rental company, Aerodrive.
But you can hire it directly from Skyroam for use in over 160 countries across the world!
For $14 NZ a day, we had portable wifi on the go.
I loved it so much I've now bought my own Skyroam Solis Lite hotspot to keep, so I never have to organise a Skyroam rental again! This Skyroam pocket wifi device is worth every cent.
Take a look and see why.
Disclosure: This article contains affiliate links. If you make a purchase after clicking on one of these links, we may receive a small commission at NO extra cost to you.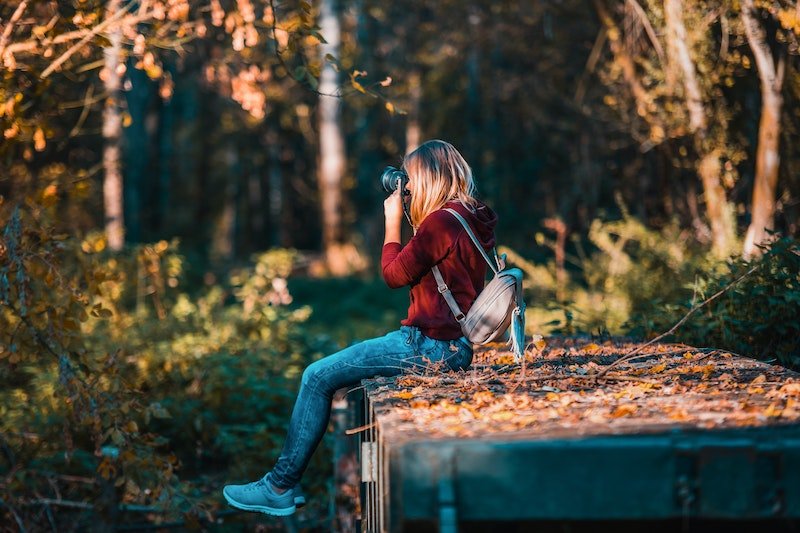 Image credit: David Bartus via Pexels
What is Pocket Wifi?
Firstly, what is pocket wifi, and how does it work?
A pocket wifi device is a portable wireless modem.
This pocket-sized modem device works in the same way as a modem at home, connecting all your devices to the world wide web.
All you have to do is enable wifi on your smartphone, laptop or ipad, and link to the wifi network that shows up on the device.
The difference is that a pocket wifi can be carried in your handbag or backpack, and go with you wherever you go.
Pocket wifi devices are also called:
mobile hotspot
internet dongle
portable wifi device
traveling wireless internet
wifi on the go
anywhere wifi device
travel wifi hotspot
global wifi device
international hotspot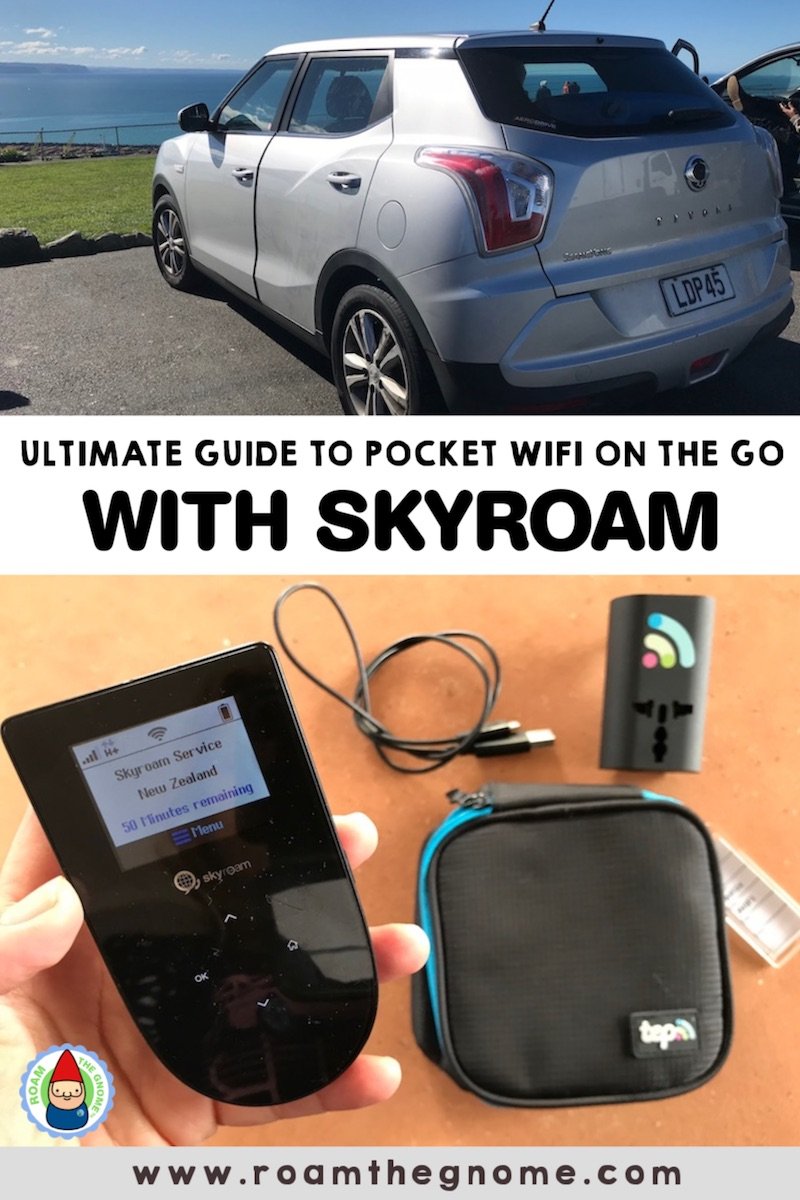 How to start a Skyroam Rental device
The Skyroam Pocket Wifi rental is easy to use.
Or should be!
At least, it was once we figured out HOW to use it!
The office staff at the car rental office were adamant that the password for the Skyroam rental device was the number taped to the outside of the device.
It wasn't.
(Oops!)
We had to work together to find the password by following the steps below.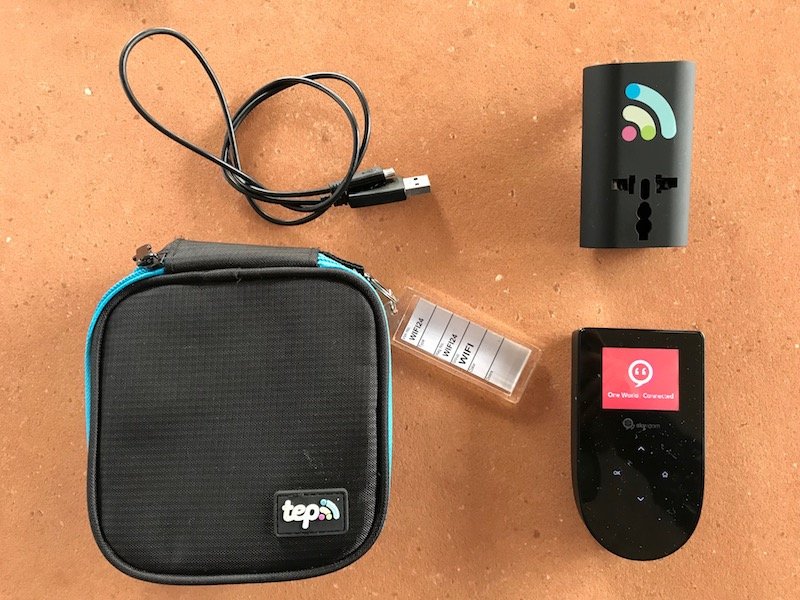 Find your Skyroam Wifi Password
There's three simple steps:
Turn it on
find the name of the Skyroam Pocket Wifi in your wifi settings in your phone, and
put in the password.
Find your Skyroam hotspot WiFi SSID and Password by navigating the menu as follows:
Menu → Wi-Fi Information
From your WiFi-enabled device (smartphone, tablet, laptop), search for and select the SSID (example: Skyroam_w92) from the list of available Wi-Fi networks
Enter the password.
Your device will now connect to the Skyroam hotspot and is ready to use.
Hooray!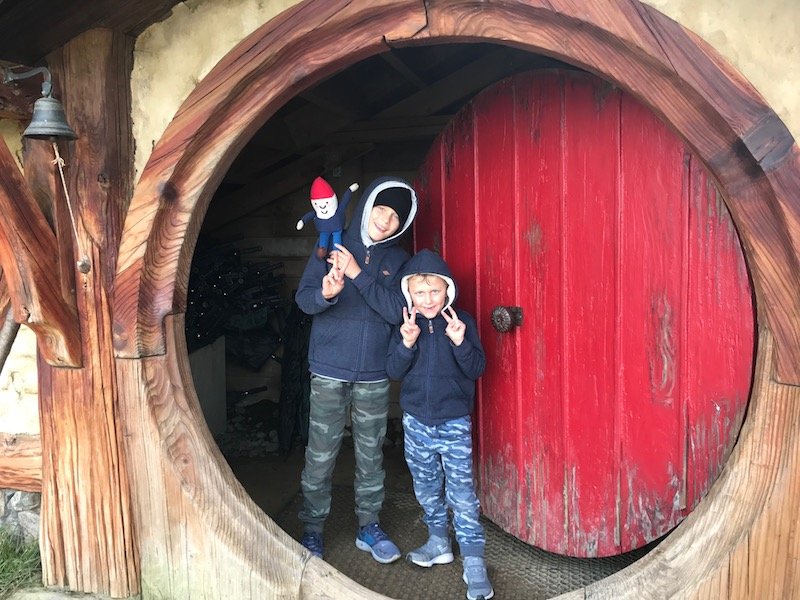 Wifi on the Go for Google Maps and More
You can use Google Maps everywhere you go with Skyroam Pocket Wifi.
Our Skyroam travel wifi device helped us navigate our way out of Auckland city (a maze of roads!) and make it to Matamata in record time.
Matamata is the destination you must head to if you are visiting Hobbiton in New Zealand (and want to shop for LOTR and Hobbit souvenirs at the Hobbiton shop. Take a peek here!)
It helped us find our way back to the right route to take us to the Hobbiton Movie Set Tour departure point when we missed the turnoff over the traintracks (like the three RV vans in front of us!)
Later, in the dark, we used our Skyroam global hotspot to find our Rotorua family accommodation near the Redwoods Forest. (It was out of the way, but we soon found it!)
Hiring a pocket wifi is the best investment, especially when you drive a hire car, and to navigate Tokyo.
Having google maps on call, plus access to Facebook and Instagram so you can post pics as you go, is priceless!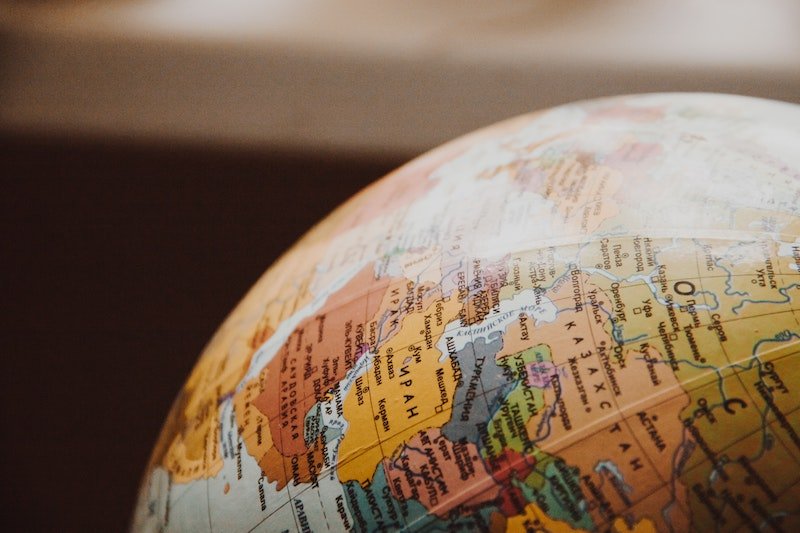 Image credit: NastyaSensei via Pexels
Skyroam Countries? Where does Skyroam have coverage?
Skyroam Mobile Hotspot worked for us all over New Zealand's North Island. The Skyroam NZ signal did get a bit weak between Rotorua and Napier for a while.
Skyroam service is currently available in 130+ countries, including:
Australia
the Americas
Europe
United Kingdom UK
Asia (Hong Kong, Singapore) and
the Middle East.
Skyroam Coverage Map
Does Skyroam work on Mount Kilimanjaro and or Mount Meru? That's a question for Skyroam to answer!
Click the blue link for a full list of Skyroam countries with wifi coverage, and a Skyroam coverage map
(There's a Skyroam Solis coverage map inside)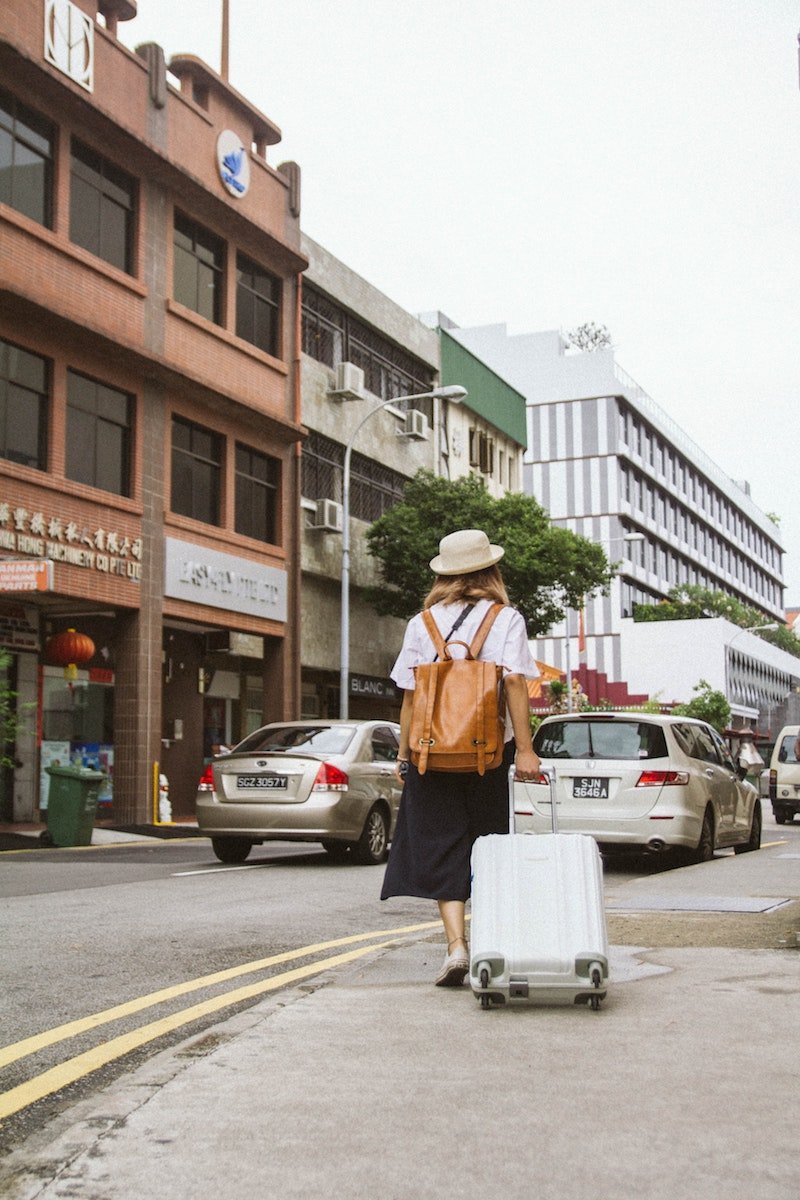 Image credit: Tranmautritam via Pexels
Skyroam Wifi Plans for a Skyroam Modem
Renting a Skyroam device can cost as little as $9 per day.
Each hotspot can connect up to 5 devices at a time.
Pay for what you use.
The Skyroam device stays powered-on all day long with 16+ hours of WiFi battery life. (We recommend traveling with an extra power bank to charge it in emergencies.)
Plus, there's no contracts and unlimited wifi data!
You can rent, or buy outright the Skyroam modem device outright and pay just:
$9 US per day, or
$99 US month to month. These monthly wifi plans are for unlimited global internet wifi.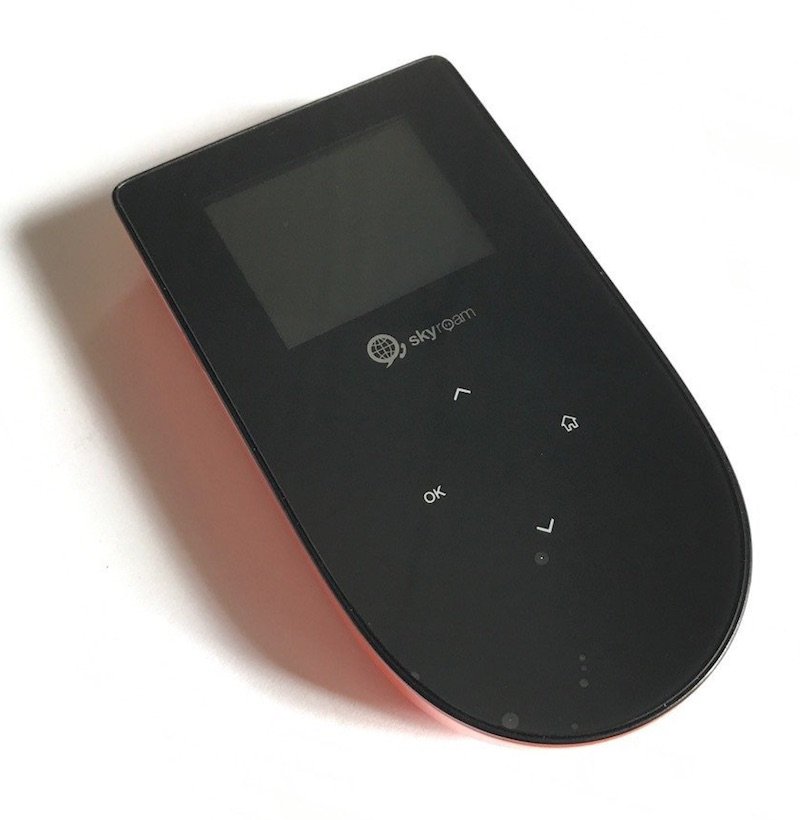 Skyroam coupon code
Use this skyroam promo code to get $20 off your next Skyroam rental.
Click here for your Skyroam rental discount code
Hot tip: See below for another Skyroam discount code offer.

THE INSIDE SCOOP – Skyroam Hotspot Mobile Wifi Rental
Correct at time of publication on Roam the Gnome. Please check with venue for updates. We apologise in advance if there have been any changes we are unaware of. All prices in US dollars, unless otherwise stated
Website: Book directly here
Skyroam Support
Telephone:
Contact Skyroam customer support (Offices are in America, Germany and China).
Skyroam Assistance: Service Hours are 24 hours a day, 7 days a week./
Skyroam discount code: Sign up for their newsletter and get a 15% off Skyroam coupon code instantly.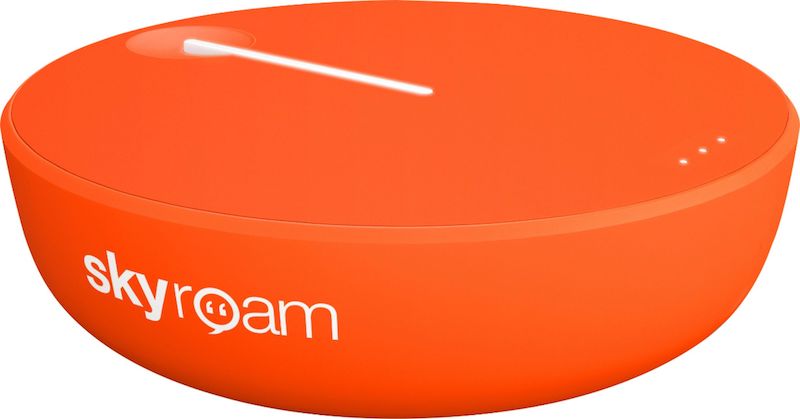 Toadstool Rating: Skyroam Unlimited Portable Wifi for travel
We totally recommend hiring a Skyroam mobile wifi rental. (Not sponsored)
Stay connected anytime, at a fast speed.
And you may like it so much, you buy your own portable modem device, just like I did!


Looking for More Family Travel Tips?
Click the blue links below for more travel tips.