INSIDE: Everything you need to know about the Best New York Pass to buy.
Do not go to New York without buying the BEST New York Pass.
With the BEST pass in hand, you'll never pay full price for entry at the most popular New York attractions- your pass lets you in for free to selected attractions.
This is the ULTIMATE sightseeing adventure in New York with kids!
Plus, a pass purchase gives you the perfect opportunity to see a whole bunch of New York city attractions, museums, and landmarks you never would have thought of.
Want access to behind-the-scenes tours that show you where popular movies and tvs shows were made and the hottest NYC fashion design, and all the local's secret hot spots?
Some passes give you this too.
Take a look at the details below.
Disclosure: This article contains affiliate links. If you make a purchase after clicking on one of these links, we may receive a small commission at NO extra cost to you.
Best New York Pass Review
We'll try and answer your questions (the same questions we had!)
Which is the best New York pass?
What's the best New York pass for 3 days?
What's the best New York pass for five days?
What's the best New York pass to buy?
Which New York Attraction Pass is for Me?
Is the New York pass work it?
How can I get the best New York pass discount?
We spent HOURS researching the differences, so save time and the bother, and look at what pass we decided to purchase.
READ MORE: Did you know there's a New York Botanical Garden ALL GARDEN Pass ticket? It's a best seller.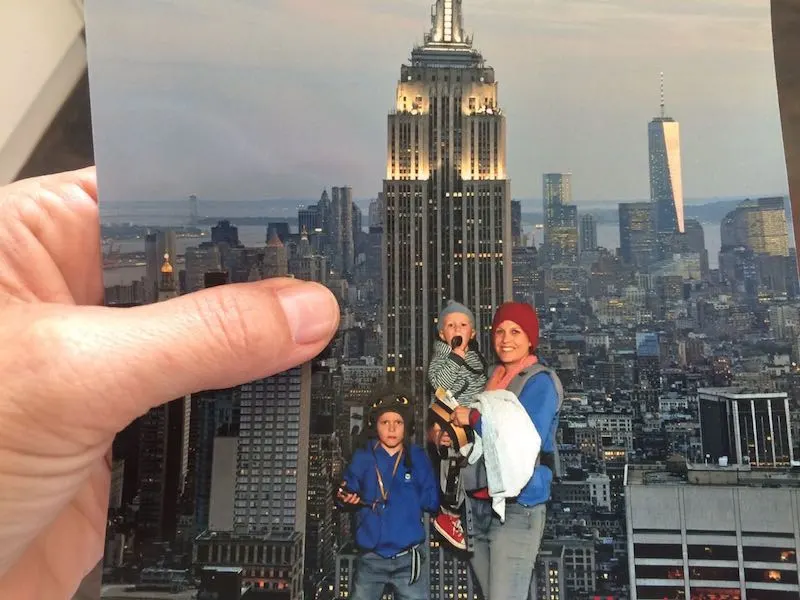 Choosing the Best New York Sightseeing Pass
You can choose from:
The New York Sightseeing Pass
The New York City Pass (sometimes called the New York City Explorer Pass), or
The New York Pass
The Go New York Pass (formerly the New York Explorer Pass)
THE BEST NEW YORK PASS COMPARISON GUIDE
The difference between the passes is:
Price
The New York attractions available
Conditions of use, and
Special inclusions
Here's a general New York passes comparison guide highlighting the differences between the four.
---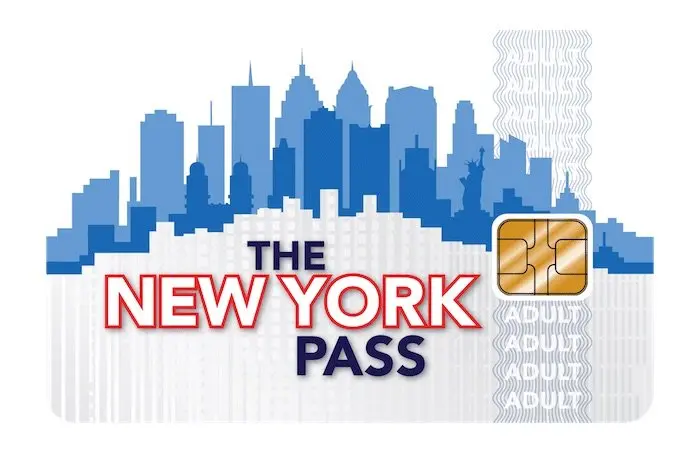 How the NEW YORK PASS works
This pass is another tourist pass similar to the New York Sightseeing pass.
The difference is that you can only buy day passes, and you don't have an option to buy entry for a particular number of attractions.
You simply pick your pass duration (1, 2, 3, 5, 7 or 10 day) and press go.
The pass gives you entry to over 100+ top New York attractions, including Empire State Building.
It offers huge savings if you consider the price you'd pay at the attraction gate.
Once you've bought your pass, download it instantly using the New York Pass App.
You can also opt for a physical pass if you prefer.
They deliver worldwide, or you can pick it up when you get to New York.
While I love apps, I also love to have a hard copy of every ticket we buy when travelling, just for those moments when the battery on your phone has gone flat, the wifi is not working, or the phone is out of range.
This pass DOES include the Empire State building.
The best thing about this one is the amount of unique must-visit New York attractions for families included.
CHECK CURRENT PRICES: SAVE MONEY on this NYC pass through Get Your Guide.
---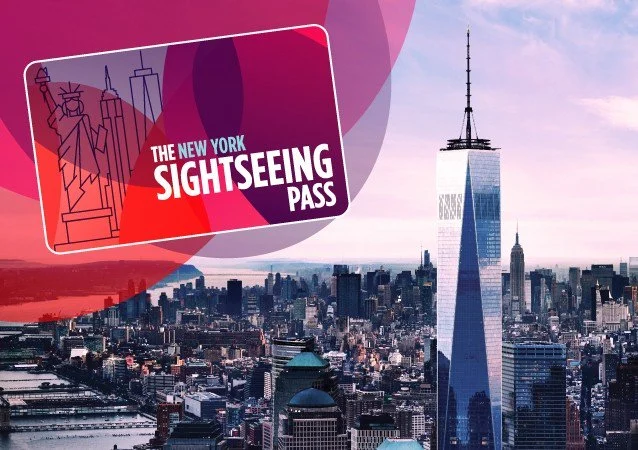 How The SIGHTSEEING PASS in New York works
Over 100 Attractions included
Exclusive One World Observatory
4 Hop-on Hop-off Double-decker Bus Tours with over 50 stops.
$40 Credit for additional tours, attractions, Broadway shows and dinner cruises
Skip the line privileges
Choose either a FLEX pass where you decide how many attractions you want to see, OR a DAY Pass where you select how many days you are in New York and can use the pass to visit as many attractions as you like.
You can purchase these passes up to 12 months in advance.
Day Passes start from $125 for one day ($120 child), and $225 adults for four days. ($227 child)/
Flex Passes start from $69 for 2 attractions ($59 child), and up to $259 ($249 child) for 12 attractions.
This pass DOESN'T include Empire State Building entry.
The best thing about this one is the flexibility to choose the pass that suits your itinerary, and budget.
BUY NOW: Compare prices for the Sightseeing FLEX pass
BUY NOW: Compare prices for the Sightseeing DAY pass
---

How the New York EXPLORER PASS works
The New York Explorer Pass is now called the GO New York pass.
This New York tourist pass gives you free entry to 90+ New York attractions using a digital pass, saving up to 50% off gate prices.
All you do is choose a pass that suits you, download it to your smartphone, scan at the gate and you're in.
Choose a pass for 3, 4, 5, 7 or 10 attractions.
You can activate your pass by visiting your first attraction, and it's valid for 30 days from your first scan.
You'll have one year from the date of purchase to activate your pass. After one year, it will expire.
This pass is good for people who have more time up their sleeves, and who want to go at a slower pace, visiting just one or maybe two attractions a day.
This pass DOES include the Empire State building.
The best thing about this one is the ability to use it over a whole month.
CHECK PRICES NOW: New York Explorer GO Pass with over 85 tours & attractions
---

How the NEW YORK CITYPASS works
The New York City Pass gives you entry into New York's top attractions, handpicked and packaged together at a significant savings. You'll save 44% on admission to:
Empire State Building
American Museum of Natural History
The Metropolitan Museum of Art
Top of the Rock Observation Deck OR Guggenheim Museum
Ferry Access to Statue of Liberty and Ellis Island OR Circle Line Sightseeing Cruises
9/11 Memorial & Museum OR Intrepid Sea, Air & Space Museum
CityPass DOES include the Empire State building.
The price is currently $132 for adults, and $108 for kids.
CityPASS tickets are valid for 9 consecutive days starting with the first day of use
NYC Pass reviews?
We can't give you any feedback on this New York travel pass as we chose the NY pass because it was better suited to what we wanted to see during our family travel in New York and was better value too.
The best thing about this one for first time visitors to New York is that this pass is definitely the easiest, stress-free, no brainer option.
The limited options stop analysis paralysis and sometimes that's the best thing of all on a busy New York vacation!
---
New York Pass or CityPass or Explorer Pass or Sightseeing Pass?
Readers email us their question, asking us for our opinion on these kinds of questions:
Should I buy the New York pass or City Pass, or City Pass, New York Pass or neither?
What are our thoughts on the New York pass vs Sightseeing Pass, or
Which is better? New York Pass or New York Explorer Pass?
Is the New York Pass Worth The Price For Budget Travelers?
What type of New York pass should we get for best value?
At Roam the Gnome, it's the NY Pass all the way.
We recommend the NEW YORK PASS, because it's great value for money, and there's more family attractions in the list.
More importantly, we can vouch first hand for its usefulness in saving you money in New York, and it's ease of use.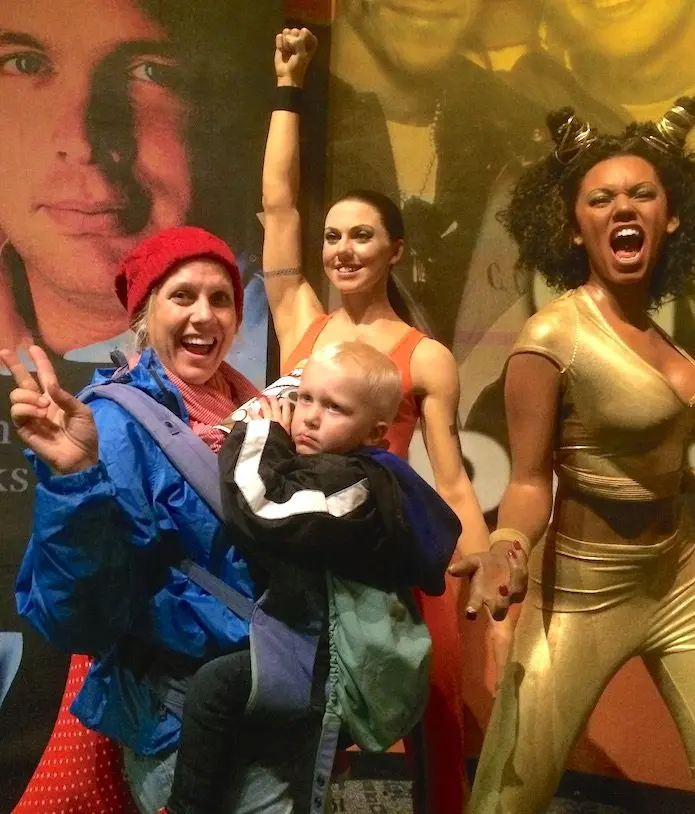 IMPORTANT INFORMATION
100+ attractions included in the one price
Visit the top 10 New York attractions for visitors to the city.
Big Bus New York Hop on Hop off Bus Tour
Top of the Rock Observatory
Museum of Modern Art MOMA
Madame Tussauds (pictured above)
Statue of Liberty and Ellis Island ferry ride
Metropolitan Museum of Art (the MET)
The RIDE

The Best Activities for Kids in New York are included!
These kids activities in New York are included.
Brooklyn Botanic Garden (pictured above)
Radio City Music Hall Stage Door Tour
Intrepid Sea, Air and Space Museum
Solomon R. Guggenheim Museum
Luna Park at Coney Island
Deno's Wonder Wheel
Yankee Stadium
Blazing Saddles bike rentals
Museum of American Finance
The South Street Seaport museum
New York Transit museum
New York Hall of Science
New York Botanical Garden
Staten Island Zoo
Staten Island Children's Museum
Snug Harbour Botanical Garden in Staten Island
The Skyscraper Museum
Legoland Discovery Center, Westchester
There's also HEAPS of family friendly walking tours available!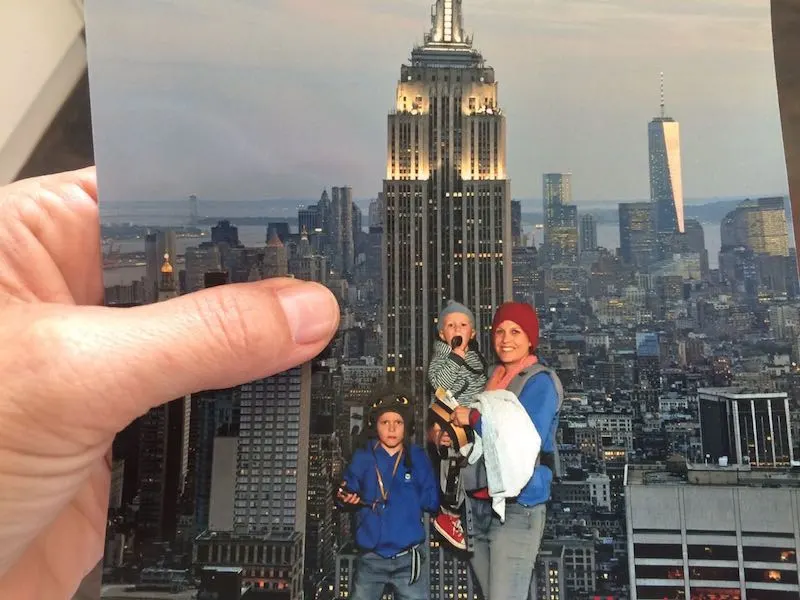 Save Time! Use Fast Track Entry
We skipped the line at the Empire State Building, Top of the Rock, and the 9/11 Memorial and Museum, saving us hours of queuing, which was a godsend with a two-year-old in tow.
Skipping the line also gave us MORE time for more attractions we wanted to visit.
Win win!
Skip the line on these attractions using the pass.

How to buy New York Pass tickets
Before you do, search for a New York pass discount or promo code, or wait for an online sale. This can save you up to 30% more!
Child passes are reserved for children between the ages of 3 and 12 years old.
Children who are 2 years old and younger will not need to have a pass purchased for them. Anyone 13 and older will need to purchase an adult pass.
Here's the best part: The more days you buy, the cheaper the pass gets.
New York Pass Cost
The New York Pass price starts from US$ 134 for adults, and $99 for kids for one day pass. But a week can be had for less than the cost of three days!
BUY NOW: SAVE MONEY on NY pass through Get Your Guide. Compare ticket prices here.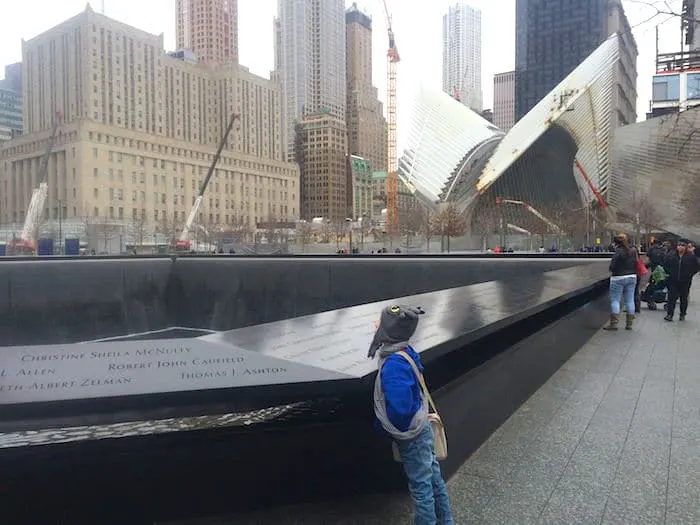 FREE Guidebook!
It comes with a FREE NYC guidebook, packed with travel information to help you plan where to go, what to do and how to get there.
Plan your sightseeing with a comprehensive guidebook, complete with attraction information, travel tips, city map, subway map, contact information and more.
Available in:
English
German
French
Spanish
Italian
Portuguese
Russian
Chinese (simplified), and
Japanese.
Each order comes with one guidebook.

FAQ about this sightseeing pass in New York
No.1: How many times can you visit each attractions?
You can visit each attraction ONCE ONLY.
No.2: How many attractions can you visit in one day?
You can visit as many attractions as you can squeeze into a day.
Hot tip: Plan your itinerary using google maps so you don't cross from one side of the city to the other, over and over.
No.3: Can I book tickets or tours in advance?
Do you want to book tickets or tours in advance to safeguard your itinerary plans?
You can.
If an attraction recommends advance reservations, you can pre-book your tour with the pass number or order reference number.
This will not activate your Pass.
No.4: Is a ferry trip to the Statue of Liberty included in the New York Pass?
The pass grants you a free round-trip ferry ticket to visit the Statue of Liberty as well as Ellis Island.
With your pass you will also receive access to the Immigration Museum .
You will not need to make any reservations in order to take the ferry from Battery Park or to visit the island.
Due to the extensive waiting list for the crown of the Statue, the ticket cannot grant you access to that level.
If you are still interested in crown access, you will have to reserve a ticket directly through the Statue of Liberty.
No.5: What do I need to do when I get my New York Pass?
When you receive your pass, you should immediately sign the back of the card and note the card's I.D. number on a separate piece of paper for safekeeping.
If you do end up losing or misplacing your pass, you can stop by one of our collection locations where our staff will be able to hotlist your pass and issue you a new one.
All that you will need to present is your order reference number and the number of the pass that was lost.
Try to take a picture of your passes once you receive them. Please be sure to put the card in a safe place upon receipt.
No.6: Do I have to use the New York pass on consecutive days?
Yes. It must be used on consecutive calendar days.

When does the New York pass activate?
Your pass is only activated when you visit your first attraction and is valid for consecutive days (not 24-hour periods).
That day will conclude at midnight as the pass goes into its second day of use and so on.
For example, if you activate your 3-day pass on Monday, it will be active for Monday, Tuesday and Wednesday.
The pass will conclude at midnight.
THE INSIDE SCOOP: Tourist Passes in NYC
Correct at time of publication on Roam the Gnome. Please check with venue for updates. We apologise in advance if there have been any changes we are unaware of. All prices in US dollars, unless otherwise stated
Call the Support team
Telephone: 1 (877) 714-1999.
Lines open:
Mon – Fri: 8 am – 9 pm EST
Sat – Sun: 9 am – 6 pm EST
Closed – New Year's Day and Christmas Day
Website: Click here
Toadstool Rating: Buy your pass today!
Don't forget this hot New York City sightseeing tip.

Looking for MORE Fun Things to Do in NEW YORK CITY with Kids?
Click the blue links below for more New York fun.