INSIDE: Roam the Gnome's Guide to the Best Power Strip with USB ports for Family Travel Adventures.
One of the best tips we've ever discovered for traveling with kids is to pop an outlet power strip (or as they are called in Australia & Europe, a powerboard charger) into your suitcase or backpack.
I can't imagine how we ever coped before.
Nowadays, we travel with TWO of the best power strips with USB ports!
And to be honest, it's still not enough.
We always travel with so much tech, but never more so than on our trip to visit Santa in Lapland.
Tech for Europe
On that six-week European jaunt via Eurail trains to Finland, we took:
one ipads
two iphones
an Apple Mac Pro laptop computer
a Nikon camera
a Nikon camera charger
Go Pro camera
Go Pro batteries
Skyroam portable wifi device
DJI Osmo gimble & charger
Portable battery chargers x 3 (one for each of us to use on long train trips when our devices run out of battery)
Each one of these travel gadgets needed to be recharged overnight, especially when we had a big day of travel on board a plane or train the next day.
One or two power strips with USB outlets was the answer.
Take a look at four of our favorite travel power strip options.
Disclosure: This article contains affiliate links. If you make a purchase after clicking on one of these links, we may receive a small commission at NO extra cost to you.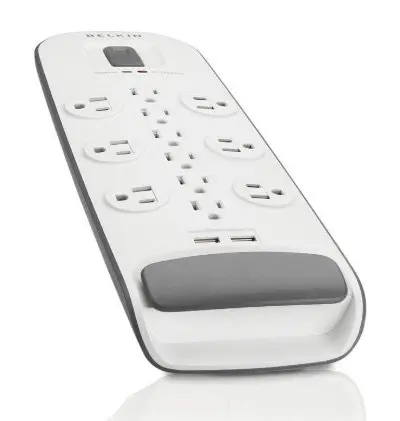 Image credit: Belkin
Four of the Best Power Strip with USB ports
Want to know the best power board with USB outlets for road trips in America (with American AC plugs)?
Grab one now while you think about it, with fast shipping and delivery to your home.
No.1: Belkin Power Strip with USB ports
This Belkin mini surge protector power strip has 12 outlets with a flat plug.
The cords is 6 ft long, so this long power strip gives enough stretch to reach a high table or bench.
The Belkin USB power strip has two USB ports for charging smartphones, ipads, computers and laptops, and more
The best bit is that this 12 outlet power strip has a surge protector to keep computers, appliances, and travel gadgets from potentially damaging power surges.
BUY NOW ON AMAZON: Belkin Power Strip with 12 USB ports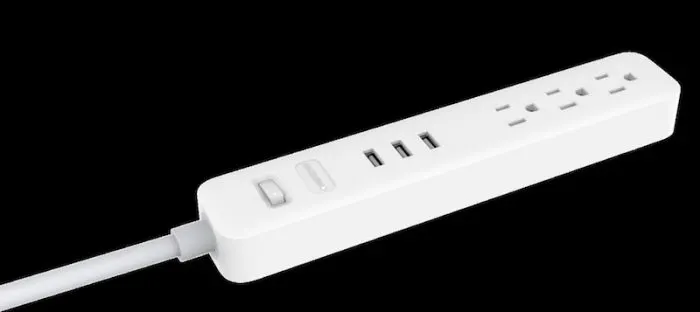 No.2: HiTrends Power Strip with Surge Protector & USB Charger
This surge protector power strip has three power outlets, plus one USB charger.
This product also has a surge protector to keep your appliances safe.
It's the best power strip for small families with carry on luggage only.
BUY NOW ON AMAZON: Power Strip 3 AC Outlets
No.3: Unic Tech Elinker 3 Power Outlet with 4 USB chargers
This smart power strip with usb ports is pretty cool.
These products mean you can stop taking all those USB plugs as well, as you can plug up to 4 iphones or ipads in the USB slots too.
BUY NOW ON AMAZON: Elinker 3-outlet power strip with 4 USB ports
No.4: Tesssan Power Strip with USB ports and 6 AC outlets
This heavy duty USB power strip board is for the family like ours with tonnes of devices.
A 6 outlet power strip can charge all the kids devices at once.
This USB power board multi plug adaptor has overload protection included.
This travel power adapter is also small, flat and square, so it's the perfect small power strip for the nightstand in your hotel room or cruise ship.
BUY NOW ON AMAZON: Tessan Desktop Charging Station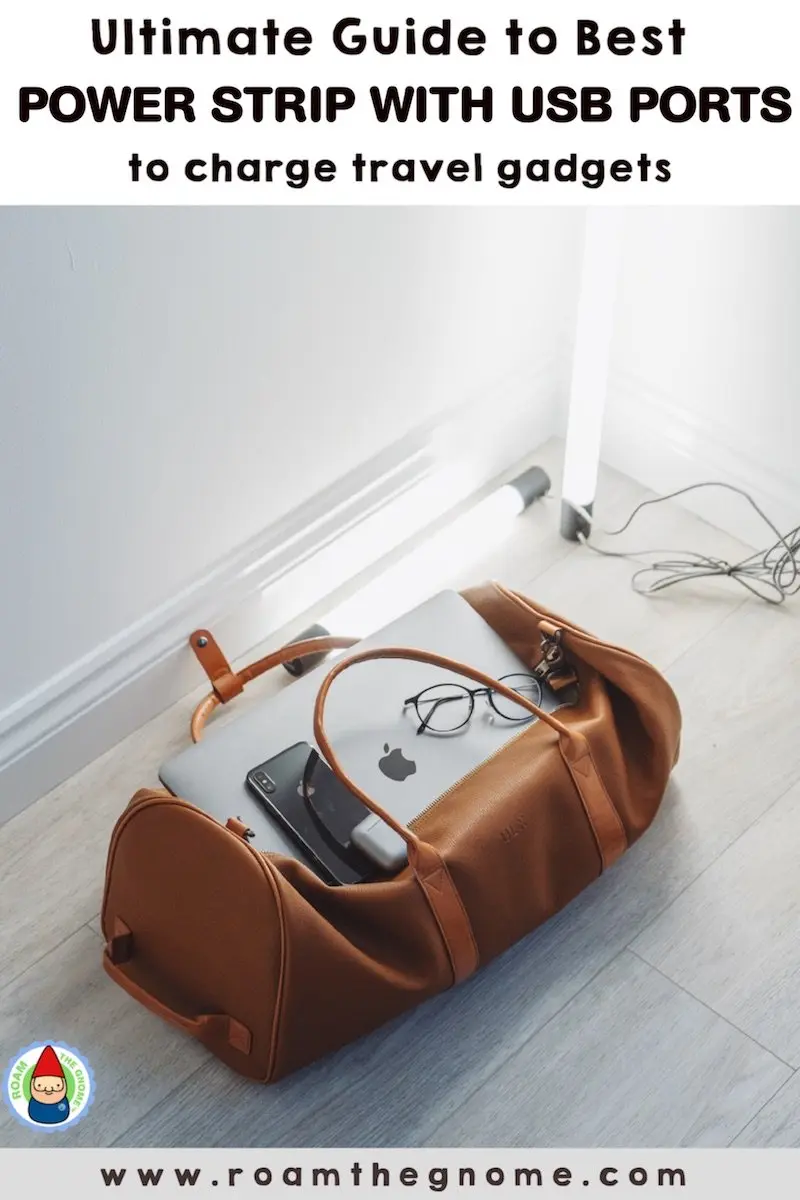 Benefits of a Power Strip with USB Charger
Reason 1: It's a four-for-one deal (or more)
You only need ONE electrical outlet and ONE travel adapter to charge FOUR or more devices, depending on the amount of regular power plugs & USB ports on the one power strip.
More outlets means you can also boost your portable charger back up to full power overnight to give you MORE battery life on the go.
Electrical travel power strips with USB are the best thing ever.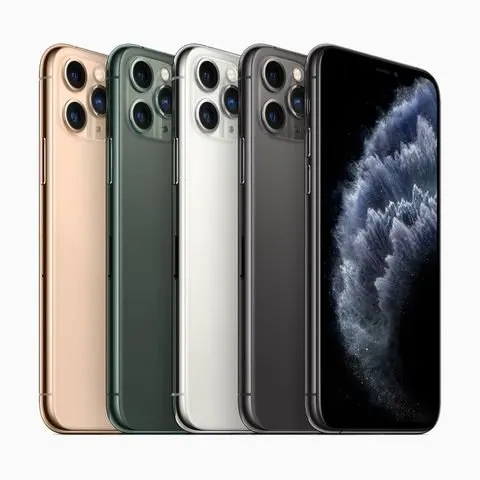 Reason 2: iPads & iPhones are the best invention. Ever.
At the end of a long adventurous day of family travel, kids NEED their iPad for a bit of quiet downtime.
A four-pin powerboard charger means that if, God forbid, the devices weren't charged fully or are quickly running out of battery life, the kids can plug in at the same time and recharge their iPads (or my old iPhones with ear plugs) at the same time they recharge their bodies and spirits.
Travel is the ONLY time I give my kids their iPads WITHOUT feeling any mum guilt at all.
At home, we have strict time limits on devices – the boys get two hours on Friday and two hours on Sunday.
That's it for screen time in total over the week, unless someone's sick at home in bed, or it's been raining for days on end, when we'll play a DVD on an old school TV with a DVD port.
We haven't had a TV for about 10 years, but we are lucky enough to live in a cul-de-sac with 20 other kids, so they never lack for a playmate.
But when travelling, on planes, trains and automobiles, iPad rules go out the window.
Reason 3: No one should be without a charged iPhone when they travel, ever.
An iPhone is a lifeline for google maps, checking bank balances, moving funds from account to account, booking an UBER, buying discounted entry tickets, contacting relatives, updating your facebook status, and checking in with Instagram.
It's also a portable camera and video recorder, so you don't miss a moment, especially if you've left the DSLR or Point and Shoot behind.
This is the best electronic invention ever.
Taking a four-plug travel powerboard charger on your travels (check out the one pictured above – it has individual switches!) means you NEVER AGAIN have to sacrifice charging the iPhone because the DSLR camera battery, portable charger, kids iPads, and Macbook Air have taken over the plugs.
Best Travel Tip – Designated Travel Power Board
Taking a powerboard on your family travels is our BEST Travel Tip.
We have one designated just for travel.
This powerboard charger never leaves the luggage.
Not even when we get back home, and are looking high and low for one.
Our tip: do the same. Buy a dedicated power board for travel.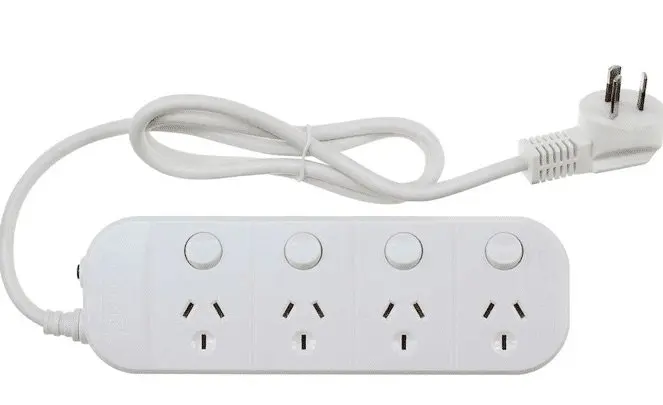 By any other Name? Powerboard Chargers, Socket Strip, Extension Cable….
Did you know that power strips are also referred to as:
socket strip
socketboard
powerboard chargers
power board
extension socket
extension cable
plug board
extension block
power bar, or
multi-way extension lead.
Phew!
That's a lot of names for the same thing.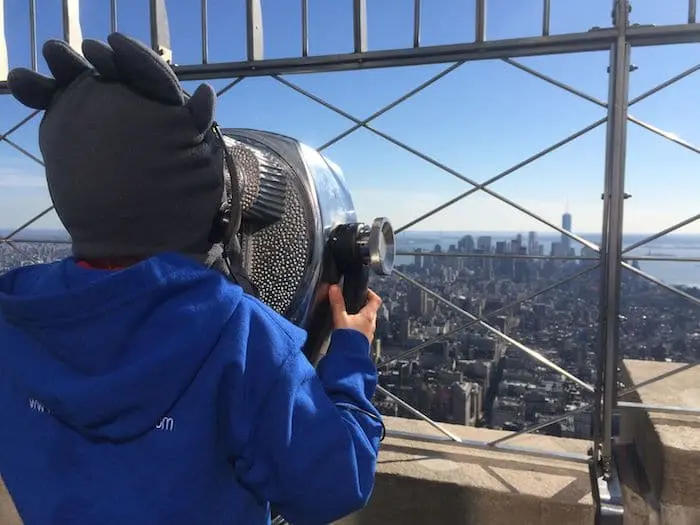 The Best Powerboards for Travel in the USA
Please do your own research with regard to electrical safety in each country or place you visit, including America USA.
Speak to an electrician or qualified professional before you travel locally or internationally, as we are not qualified electricians, just power-hungry travellers.
It is very important NOT to overload the power supply at your destination with too many gadgets on one power source.
All care but no responsibility taken with our advice.

Looking for MORE Roam the Gnome Travel tips?
Correct at time of publication on Roam the Gnome. Please check with venue for updates. We apologise in advance if there have been any changes we are unaware of. All prices in US dollars, unless otherwise stated
Click the blue links below for more travel hacks and tips.