INSIDE: Everything you need to know about eating at Pizza Hut Bali
Sometimes, when we are travelling, the kids just want to eat plain 'normal' food (as they put it.)
The western-style food they know from home.
When they can't stomach another exotic Indonesian dish, in Bali, we head straight to Pizza Hut Bali.
It's the BEST place for the fussy eaters in your family.
Find all the details of where to find Pizza Hut in Bali, and menus, below.
Disclosure: This article contains affiliate links. If you make a purchase after clicking on one of these links, we may receive a small commission at NO extra cost to you.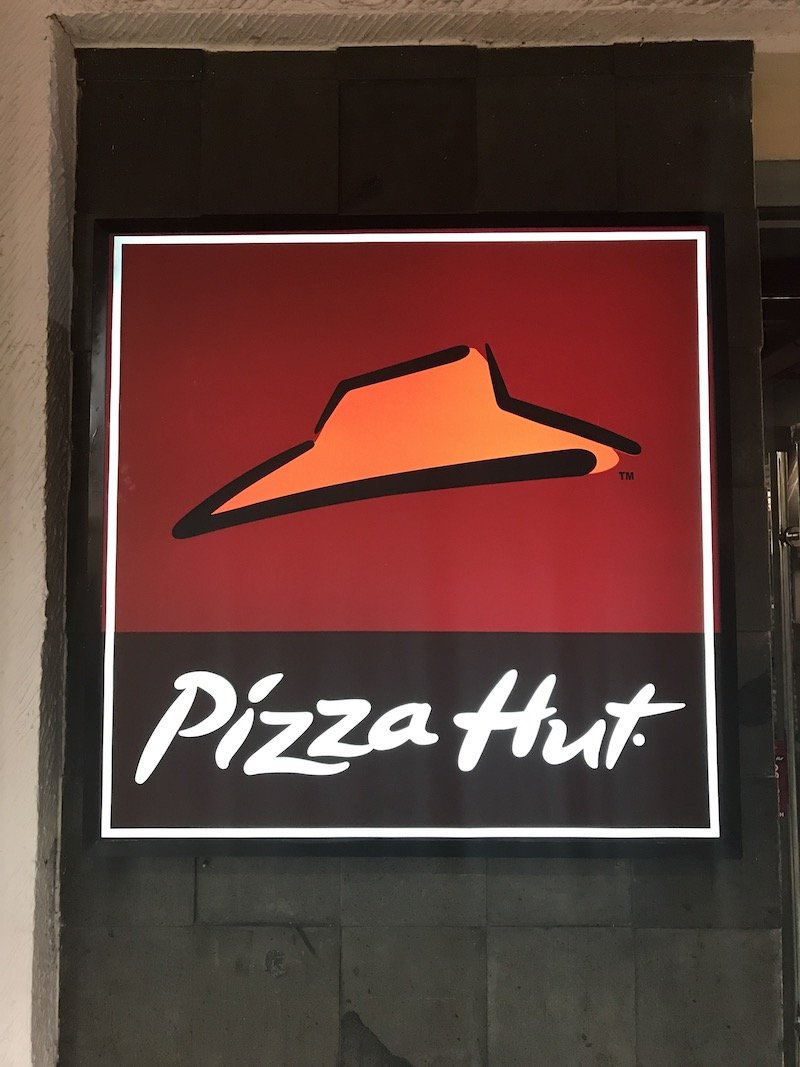 Guide to Pizza Hut Bali (5 Stores)
This family-friendly chain is best known for its made-to-order pizzas.
Our favourite is the one at the Bali Mercure Resort.
---
RELATED: Ultimate Guide of the Best Things to do in Bali with Kids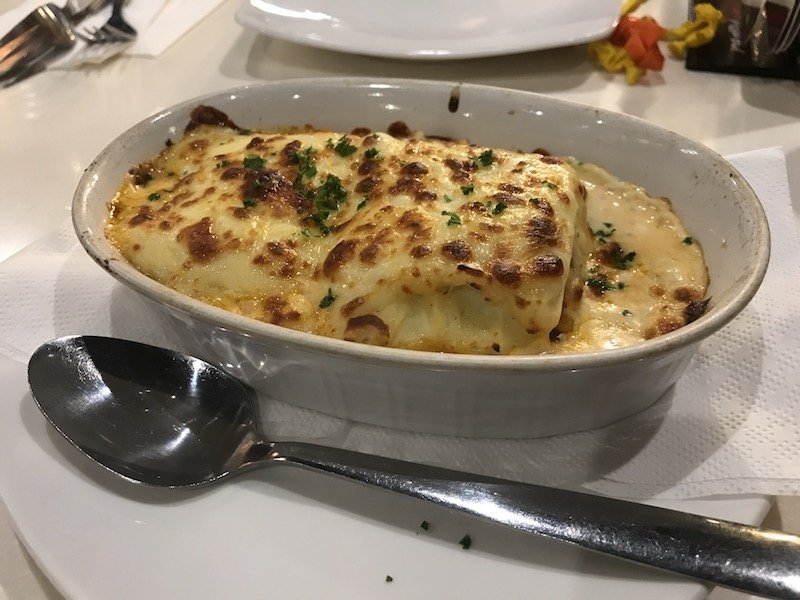 Pizza Hut Bali Menu
Find all the regular pizza toppings, like Meatlovers, Supreme, and Cheese, but there's also a CHEESEBURGER PIZZA!
But the best pizza in Pizza hut is the Tuna Melt one!
Pizzas come in the regular Pizza Hut personal pan size, and Ned found that was just right.
We recommend trying the stuffed crust too.
But they also make pasta:
delicious lasagnes
creamy fettuccine
cannelloni, and
good ol' spaghetti bolognaise for those who just can't do without it.
There's a few Bali favourites on the menu too:
Meatballs
Black pepper chicken
Oriental chicken and
Thai chicken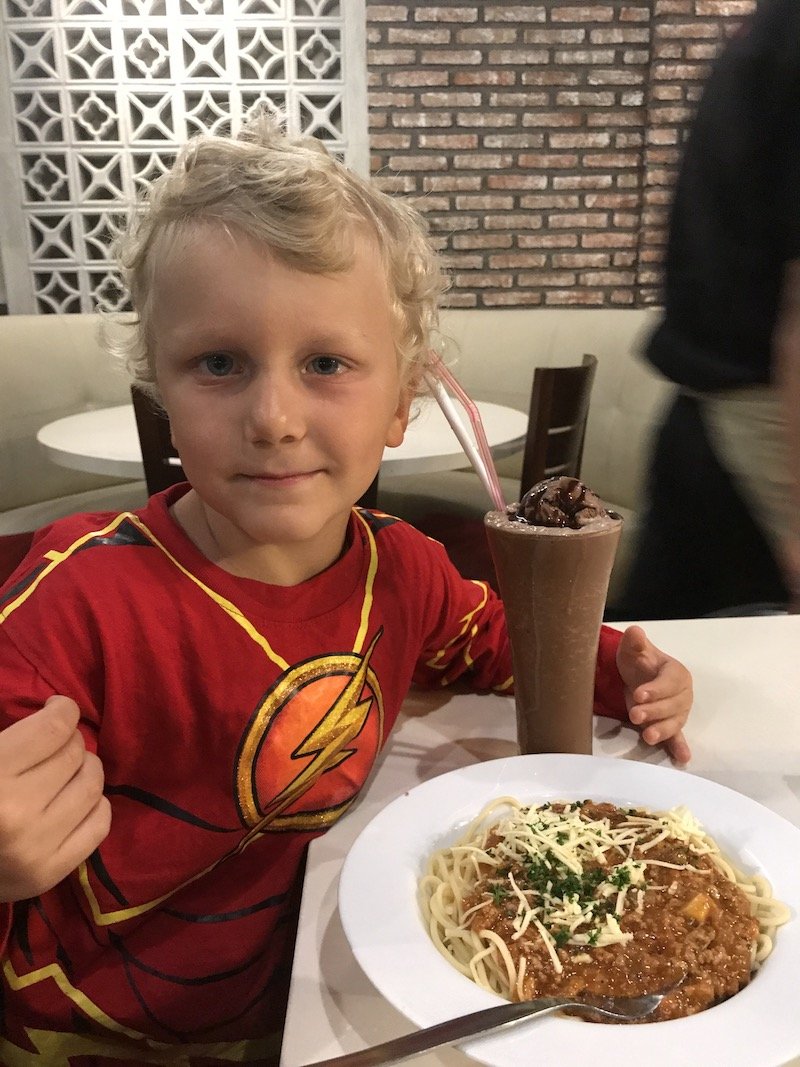 Menu Pizza Hut Bali (Side Dishes & Desserts)
Side dishes include:
chicken wings
potato wedges
nachos
bruschetta
garlic bread and
cheese fondue.
There's plenty of choice for everyone, including the fussiest eaters.
Drinks are good too.
The boys wolfed down a cold Choco Mint frappe each, while I satisfied my craving for chocolate with a hot milo!
Check out the extensive drinks menu here
Next time, the boys have their eye on an Ice Cream Float.
(Jack had one good eye on the prize – his other was being treated for an infection from the pool)
But Milk Tea dingin is my next order.
Dessert Menu
If you can fit it in, the dessert menu has ice-cream!
LOTS of ice-cream in banana splits, on waffles, and with yummy toppings for the kids.
Pizza Hut All You Can Eat Bali?
Looking for the All You Can Eat?
Unfortunately, this is no longer offered in Bali.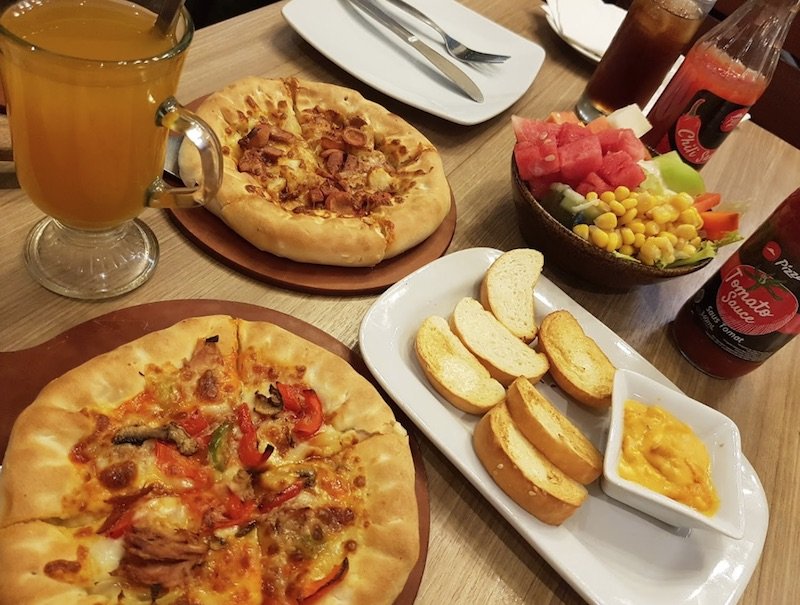 Image credit: Anang Atmojo
Pizza Hut Prices
Best of all, it's super affordable.
Personal pan pizzas start from RP 31,000 ($3.50 AUD).
Drinks around RP 30,000.
Pasta from RP 40,000. Side orders are cheaper than that!
Promo Pizza Hut?
Hot tip: Check the current promo has on offer for special deals.
There's a flyer on the table, but also in advertising posters on the walls, and sometimes in local papers.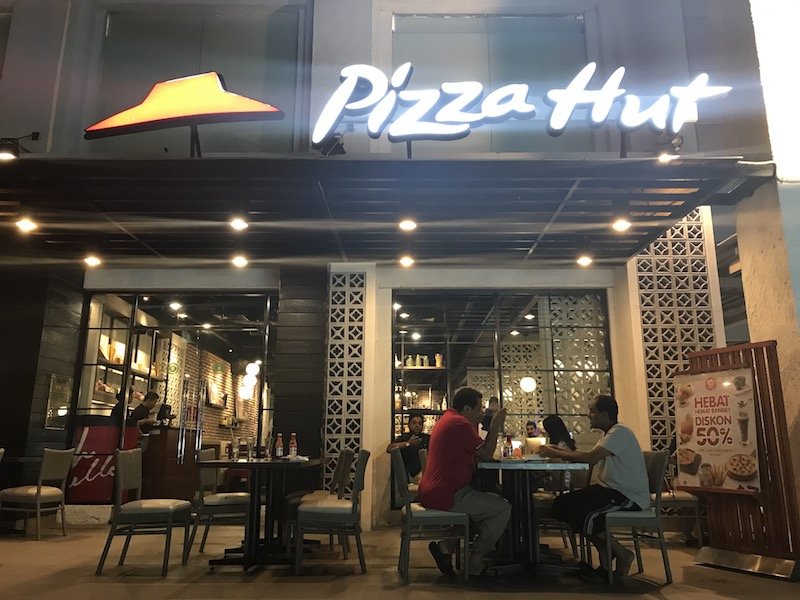 THE INSIDE SCOOP: FIND PIZZA HUT RESTAURANTS IN BALI
Correct at time of publication on Roam the Gnome. Please check with venue for updates. We apologise in advance if there have been any changes we are unaware of. All prices in AUD dollars, unless otherwise stated
Click here for the map of restaurants in Bali.
Website: TBA
No.1: Pizza Hut Kuta – Mercure Hotel
Address: Mercure Hotel, Jl. Raya Kuta No. 10 Kuta Bali
Opening Hours: 10:00 am – 11:00 pm (Monday – Sunday)
Phone: 0811 324 9171
No.2: Pizza Hut Denpasar – Bali Galleria Mall
Address: Bali Galeria Mall Lt. Basic Jl. Bypass Ngurah Rai Simpang Dewa Ruci Kuta – Bali
Opening Hours: 10:00am -10:00pm (Monday – Sunday)
Phone: 0811 324 9260
No.3: Pizza Hut Sunset Road
Address: Jl. Sunset Road No. 88 – 89, West End 17 Kerobokan Kelod Kuta Bali
Opening Hours: 10:00 am – 11:00 pm (Monday – Sunday)
Phone: 0811 324 9339
Pizza Hut Seminyak?
The closest one is this one above, on Sunset Road.
No.4: Pizza Hut Jimbaran Bali
Address: Jalan Raya By Pass Nusa Dua, Kuta District, Badung Regency, Bali
Opening Hours: 10:00 am – 11:00 pm (Monday – Sunday)
Phone: 0811 324 8786
No.5: Pizza Hut Sanur
Address: Jl I Gusti Ngurah Rai no. 15 By Pass Sanur Bali
Opening Hours: 10:00 am – 11:00 pm (Monday – Sunday)
Phone: 0811 324 9302
Pizza Hut Kuta Discovery Mall?
Sadly, the Pizza Hut Discovery Mall Bali has now closed.
Pizza Hut Nusa Dua?
There's no restaurant IN Nusa Dua, but you can order delivery.
See below.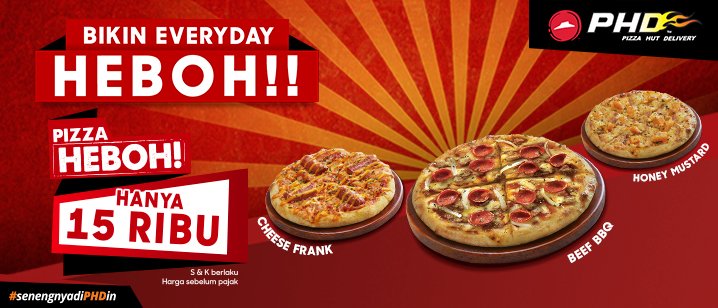 PIZZA HUT DELIVERY BALI
The answer to the question " Does Pizza Hut deliver to hotels in Bali?" is YES.
There IS PH delivery in Bali.
It's called PHD Pizza Hut.
Click here for all the details.
FAQ: Is Pizza Hut in Bali Halal?
We've been unable to locate any information so we assume no.
Toadstool Rating: PH Reviews

Looking for MORE places to eat in Bali with kids?
Click the links in blue below for more Bali inspiration.