INSIDE: Roam the Gnome's Guide to Eating at Pizza Express Hong Kong with kids.
Finding the right place to eat out with kids is a daily consideration when travelling.
There are some places that ARE kid-friendly, and others that pretend to be, but are really not.
The Hong Kong Pizza Express chain of restaurants does a decent job of catering to kids, but also providing delicious food to adults.
Take a look!
Disclosure: This article contains affiliate links. If you make a purchase after clicking on one of these links, we may receive a small commission at NO extra cost to you.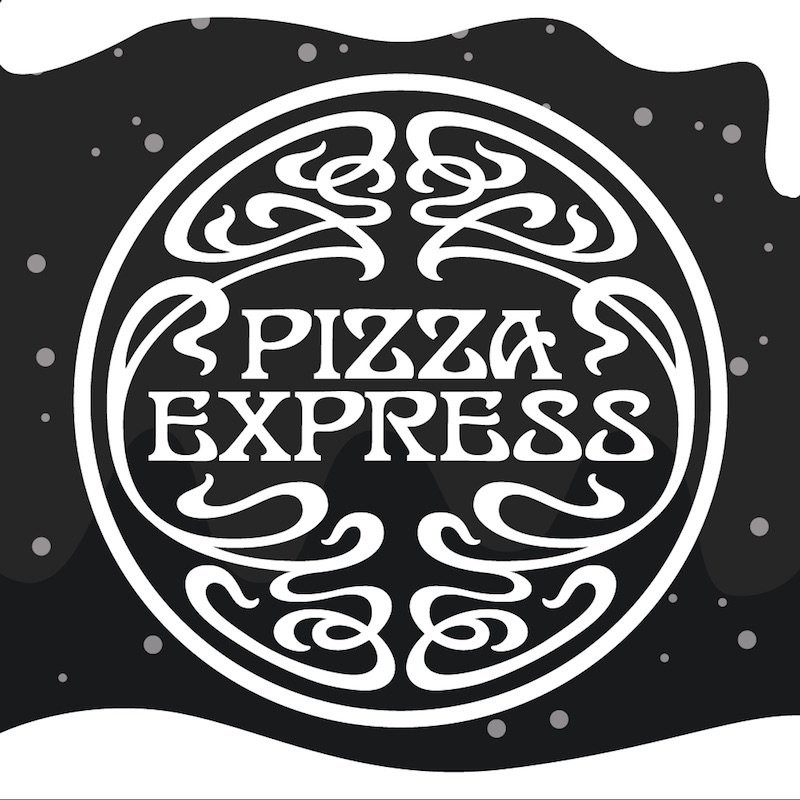 Image credit: Pizza Express
Pizza Express Family Restaurants in Hong Kong
Correct at time of publication on Roam the Gnome. Please check with venue for updates. We apologise in advance if there have been any changes we are unaware of. All prices in HK or US dollars, as stated
The kids will love the Piccolo pizza or pasta/drink/dessert combo (and so will you – the kids will actually eat the food you buy, which is always a bonus when travelling).
Pizza Express Kids Meals
I mean how can they resist?
pizza
a juice or soda/softdrink, and
nutella dough balls or vanilla ice cream for dessert?
The lucky ducks finish their meal with a BAMBINOCCINO!
That's a chocolate cappuccino without the coffee to you and me.
The kids activity packs are better than most too.
We LOVE the quick service, friendly staff, and reasonable prices.
Plus, Pizza Express has table dining, proper cutlery, and glass cups, so it's a relaxed yet civil affair for the whole family.
Book a table now.
---
RELATED: Book this Hong Kong Street Food Tour (Great for families)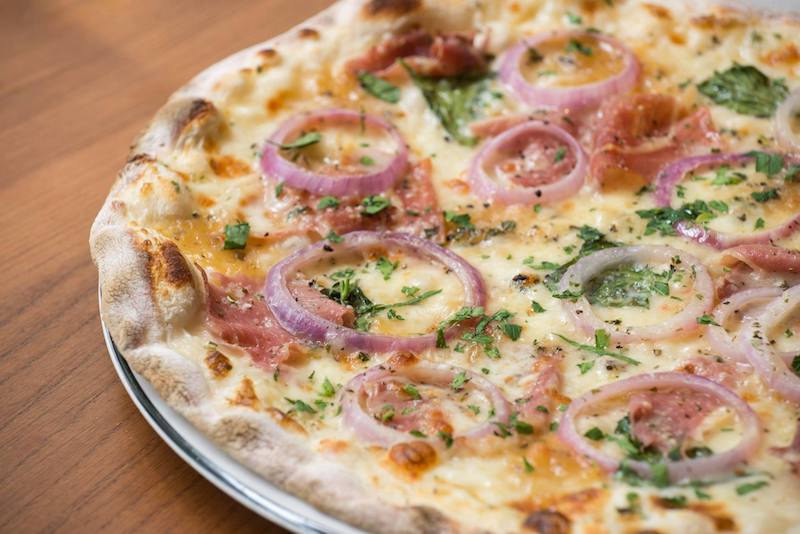 Image credit: Pizza Express
Pizza Express Hong Kong Menu
For mums and dads, the Pizza Express menu is a little more tempting.
How about a PEKING DUCK pizza with spiced duck, hoisin sauce, chilli, spring onions, cucumber but no tomato?
Or the SPAGHETTI AL GRANCHIO with Crab, garlic, parsley, chilli flakes, white wine, lemon oil, wedge of lemon.
Hungry yet?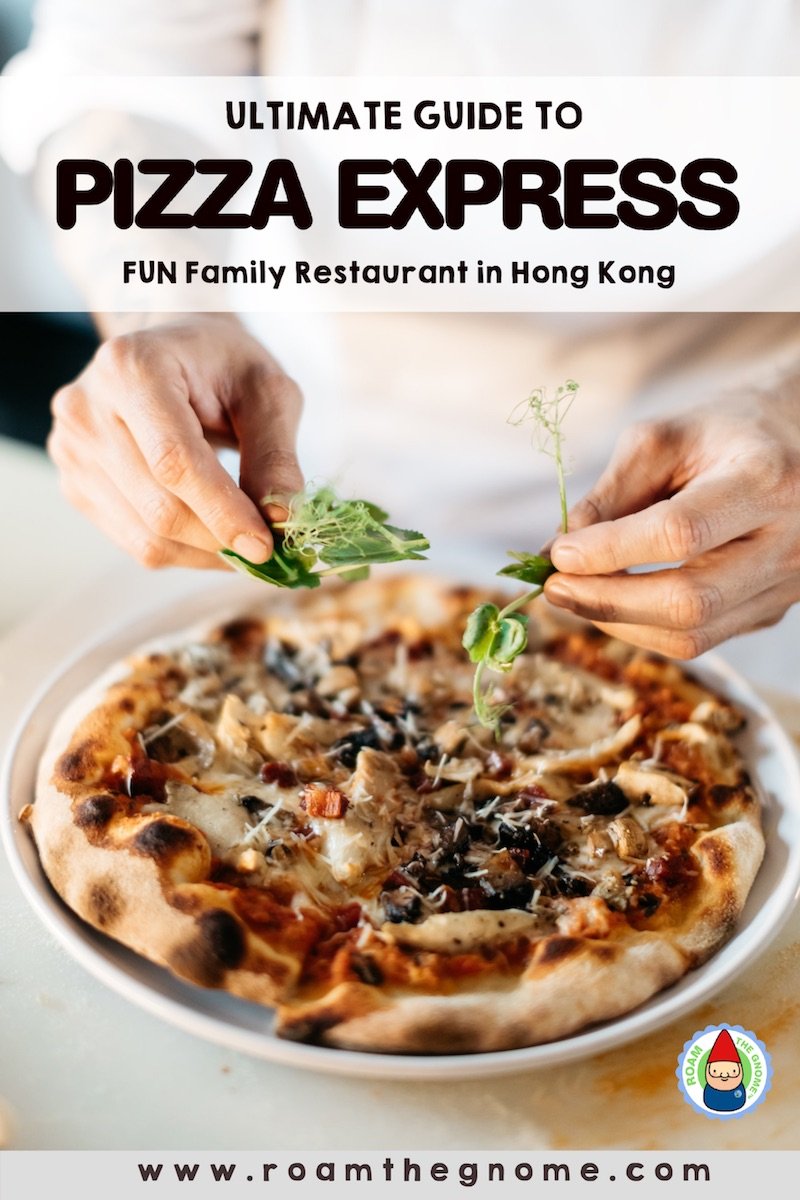 Pizza Express HK Favorites
Of course, there's all the PizzaExpress favorites:
garlic bread
meatballs and bolognese
soup of the day
their famous baked dough balls with garlic butter and basil pesto
delicious salads including chicken caesar, and chicken and apple salad too
ALL the pizzas
ALL the pastas
---
BOOK NOW: Kowloon Food Tour with tastings (Popular)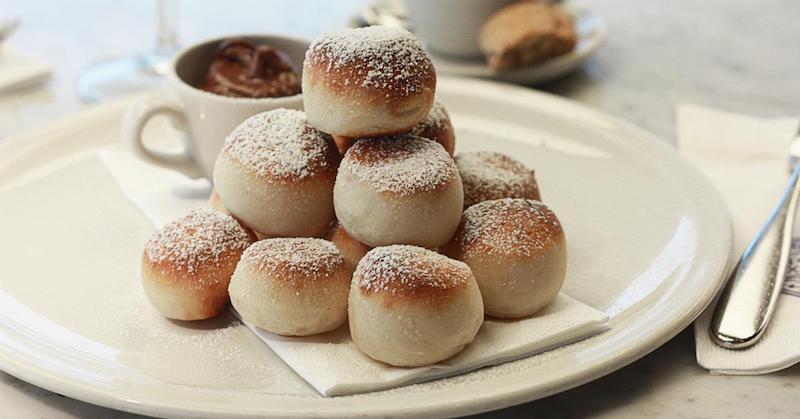 Image credit: Pizza Express
Pizza Express Nutella Dough Balls & Desserts
Pizza Express Desserts include:
gelato
chocolate fudge cake and vanilla ice cream
chocolate lava cake
affogato with vanilla gelato and espresso
banoffee jar
frozen tiramisu dice
a dessert platter to share, with all the goods
Most importantly, you can order a serve of the warm dough balls with nutella too.
You don't even have to share with the kids because they have their own!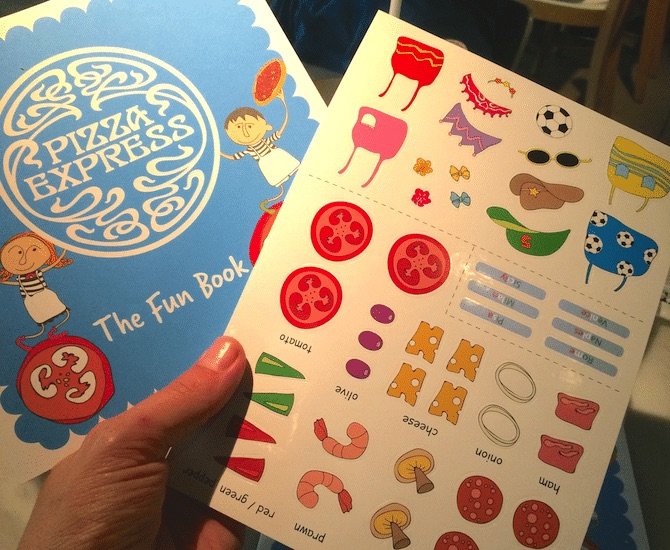 Pizza Express Activity Packs
The Pizza Express "Fun Book" is filled with interactive games and activities including:
An Order Pad, so that kids can write their own order, and the Chef can make the right pizza for them.
Coloring pages
A Word search
A Pepe's Dinner maze box
Match the famous cities on the map with the name sticker
Dress up the characters with accessory stickers (hats, flowers, hair ties, crowns, sunglasses etc)
Make a Pizza Activity
Their favorite activity was an opportunity to be a Pizzaiolo, and make their own pizza on the page with 'ingredient' stickers supplied:
tomato
ham
red or green bell peppers (capsicum)
olives
cheese
onion
prawns and
mushrooms!
The Pizza Express kids pack kept the boys busy for hours, not just at the restaurant but at our family hotel in Causeway Bay too.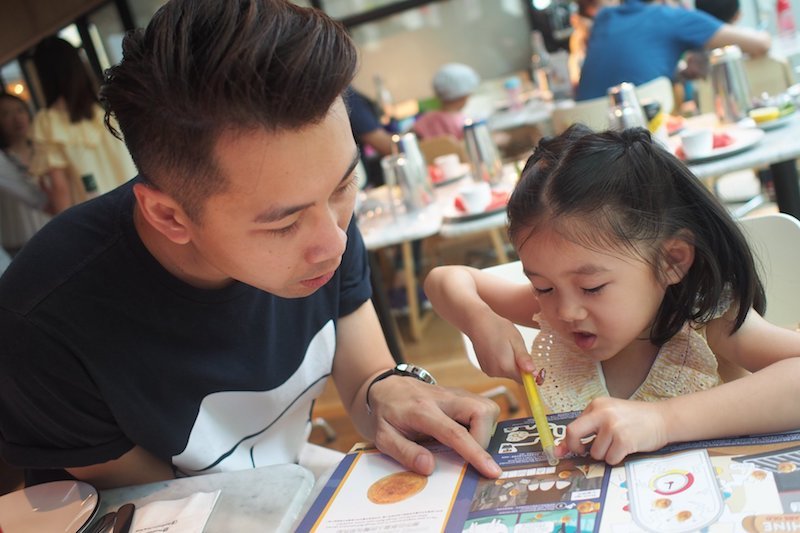 Image credit: Pizza Express
Pizza Express Offers: Pizza Express Junior Club
If you plan to dine at Pizza Express in Hong Kong more than once, kids can join the Pizza Express Junior Club.
FREE Membership includes:
a special PizzaExpress Junior Club membership card (to make it all official)
a PizzaExpress dining voucher (our welcome gift to you)
a birthday gift each year (to celebrate your special day)
special offers only available to our Junior Club members
news and invitations to exclusive Junior Club activities
Pizza Express voucher
When your family dines at Pizza Express Hong Kong, remember to grab a stamp for every Piccolo meal.
After six stamps, your next Piccolo meal is free!
Adults can sign up for a Pizza Express Club card too.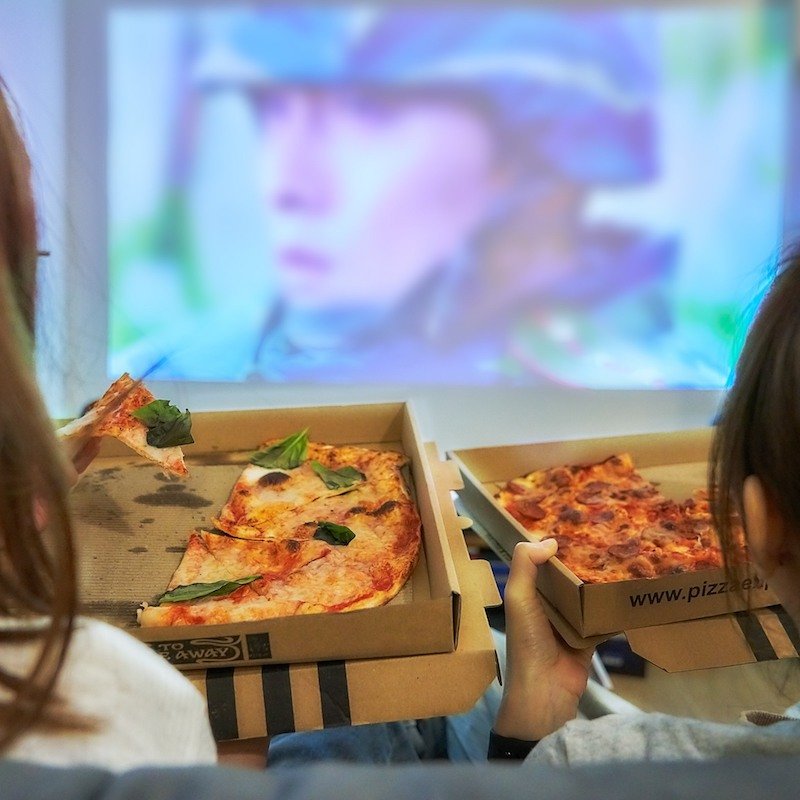 Image credit: Pizza Express
Pizza Express Hong Kong Delivery
If dining in is simply not an option, call for takeout.
They deliver right to your door.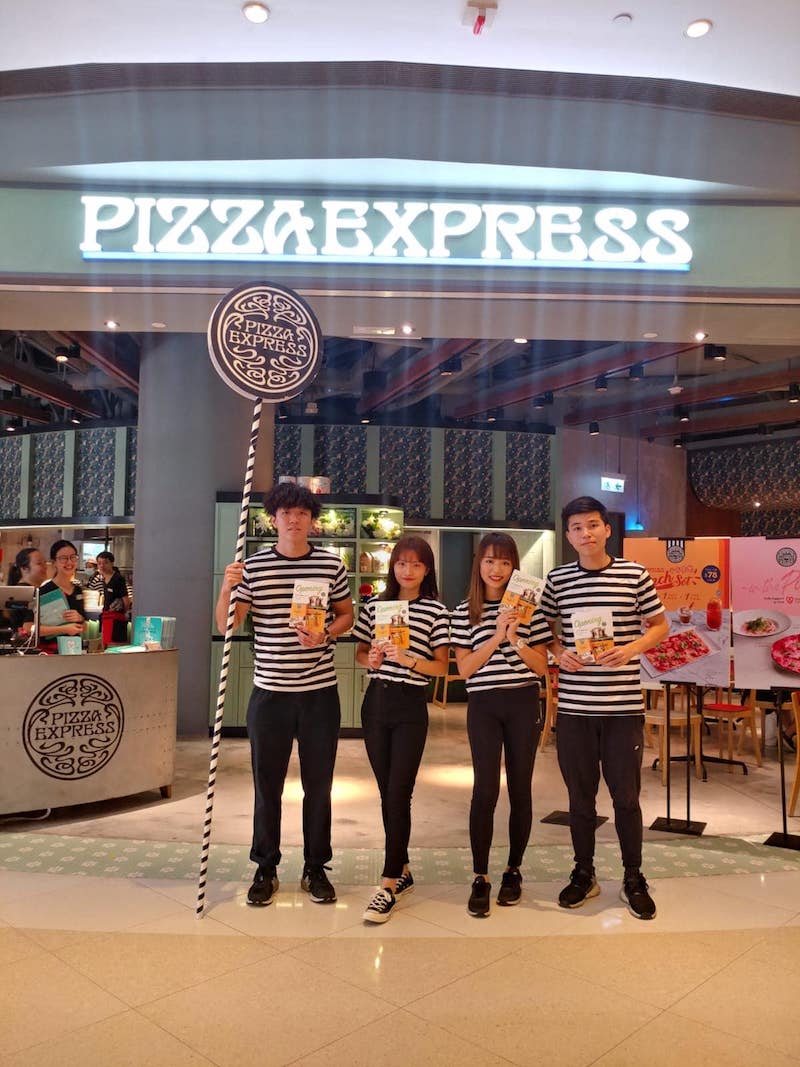 Image credit: Pizza Express
Pizza Express Hong Kong Airport Closed
Unfortunately, the Pizza Express at Hong Kong Airport is now closed.
But Pizza Express has 22 outlets around Hong Kong.
Find popular Pizza Express restaurants in Hong Kong at:
Causeway Bay
Central, Wellington Street
Discovery Bay, Discovery Bay Plaza
Shatin New Town Plaza
Pizza Express Lab, Causeway Bay
Tung Chung Citygate
K11 Art Mall in Tsim Sha Tsui
And more!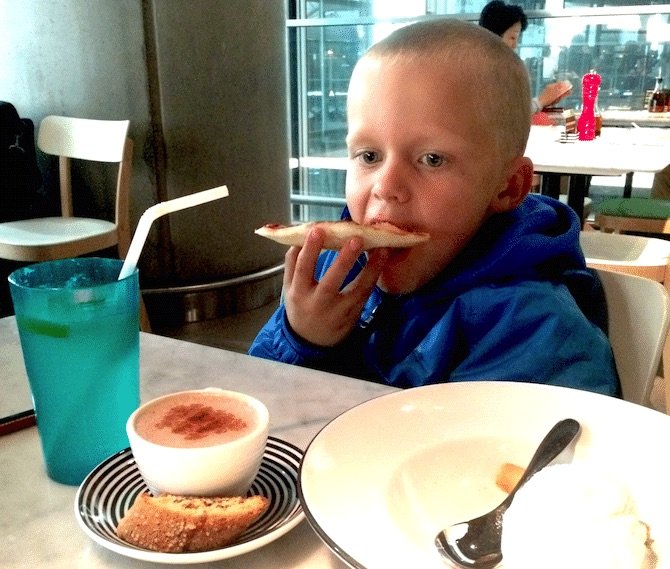 THE INSIDE SCOOP: Pizza Express in Hong Kong
Address: Pick your closest Pizza Express in Hong Kong here.
Telephone: Make a reservation online
Website: Click here
Opening Hours:
Varied. See individual stores for details.
Pizza Express prices
$$ moderate. It's a mid-range dining outing.
How to get to Pizza Express
Add details of your location on google maps here for directions.
Thinking about a trip to Hong Kong?
Here's a guide to getting around Hong Kong quickly and easily.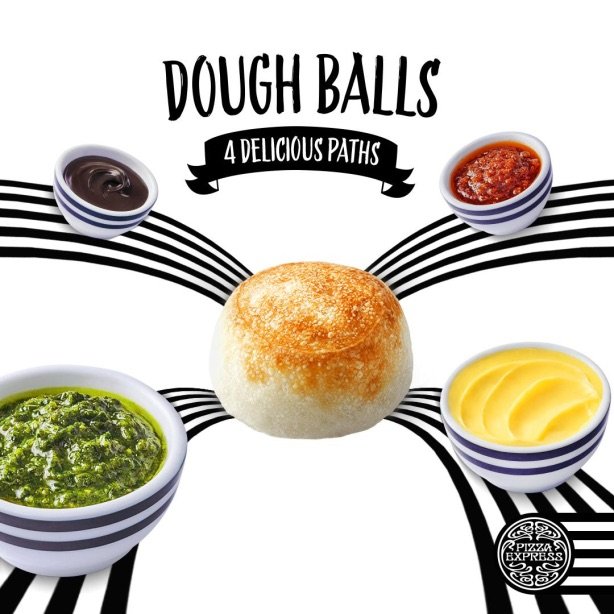 Image credit: Pizza Express
Pizza Express Hong Kong Locations Map
Click here for locations of Pizza Express in Hong Kong.
Toadstool Rating: PizzaExpress Hong Kong for families
We recommend for at least one lunch or dinner in Hong Kong with kids.


Looking for more fun food to eat in Hong Kong?
Click the blue links below for more Hong Kong food experiences or Hong Kong restaurants to try: