INSIDE: Everything you need to know about Guardian Pharmacy Bali locations.
Did you just google "Guardian Pharmacy Bali"?
Need a chemist quick smart?
We can help.
Take a look below for details.
Disclosure: This article contains affiliate links. If you make a purchase after clicking on one of these links, we may receive a small commission at NO extra cost to you.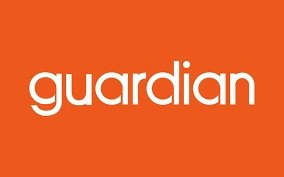 Where to find a Guardian Pharmacy Bali?
Correct at time of publication on Roam the Gnome. Please check with venue for updates. We apologise in advance if there have been any changes we are unaware of. All prices in AUD dollars, unless otherwise stated
Find Guardian pharmacy products, mosquito repellent, pain relief, bandaids, medicine for tummy upsets and headaches, and more at one of these Bali chemists below.
No.1: Guardian Pharmacy SEMINYAK
Seminyak Square, Jl. Kayu Lasmana No.18, Bali
Telephone: (0361) 736279 (Seminyak Square shopping centre)
No.2: Guardian Pharmacy SEMINYAK
Warung Made Seminyak, Jl. Raya Seminyak, Kuta
Telephone: 0361 732 778
No.3: Guardian Pharmacy KEROBOKAN
Jl. Raya Kerobokan No.3A, Kerobokan Kelod
Near the intersection of Petitenget street.
Close to Kara Home Living Store.
No.4: Guardian Pharmacy PETITENGET
Jl. Petitenget No. 889, Kerobokan
Between Biku Cafe & Carga Bali, and Dash Hotel Seminyak.
No.5: Guardian Pharmacy CANGGU
JL. Raya Pantai Berawa, Canggu
On the same road as The Jungle Trader and Cinta Cafe, heading towards the T intersection of Jl. Raya Semat (Berawas kitchen is to the right)
No.6: Guardian Pharmacy KUTA
There's one opposite Kuta Paradiso resort on Jl. Kartika Plaza (next to Flapjacks Bali)
There's another at Bali Beachwalk shopping mall on Jl. Pantai Kuta.
And one in Bali Discovery Mall.


No.7: Guardian Pharmacy NUSA DUA Bali Collection
There's two guardian pharmacies in Bali Collection.
One next to Levi's clothing store, and the other near the Cold Stone Creamery.
No.8: Guardian Pharmacy UBUD
Jl. Raya Ubud No.9, Ubud
Next to Billabong and near the Kura Kura bus stop.
There's another near the Monkey Forest on Jl. Monkey Forest, Ubud.
Next to Habitat cafe.
No.9: Guardian Pharmacy SANUR
Jl. Danau Tamblingan No.134, Sanur
Near Hardys Sanur.
There's another at Jl. Danau Tamblingan No.121, Sanur
Next to the Artotel.
No.10: Guardian Pharmacy DENPASAR
Find it in the Bali Mall Galeria.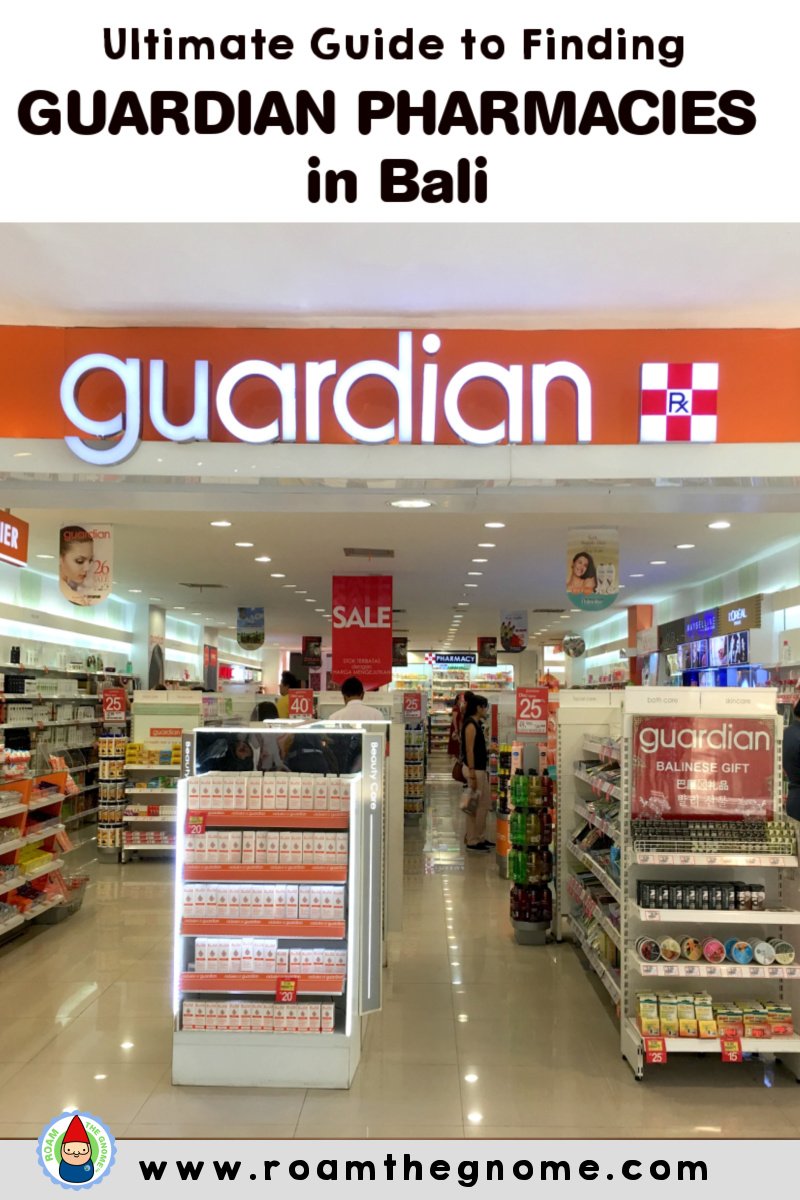 Guardian Pharmacy directions
Click this Google Map to see which one is the closest to you.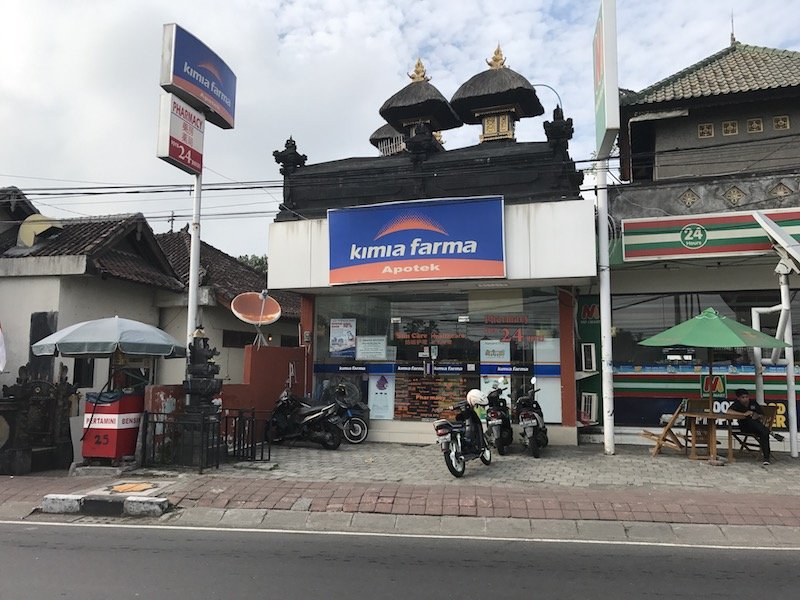 MORE BALI PHARMACY LOCATIONS
Other Chemists and pharmacies in Seminyak and Canggu?
If you are staying in the hub of town and looking for a chemist, look no further.
We've made a quick list of the easy-to-find pharmacies in town.
Kimia Farma Chemists in Seminyak & Kerobokan
No.1: Kimia Farma Kuta
Jl. Dewi Sri No.888, Legian, Kuta, Kabupaten Badung, Bali (near Krisna souvenir shop, Sunset Road)
No.2: Kimia Farma Seminyak
Jl. Raya Legian No.504, Seminyak, Kuta, Kabupaten Badung (near Double Six street)
No.3: Kimia Farma Petitenget
Jl. Raya Kerobokan No.14, Seminyak, Kuta Utara, Kabupaten Badung (close to Ibis Styles Seminyak, near the Jl. Petitenget intersection)
No.4: Kimia Farma Seminyak (near Bintang)
Jl. Raya Legian No.504, Seminyak, Kuta, Kabupaten Badung, Bali (near Bintang Supermarket)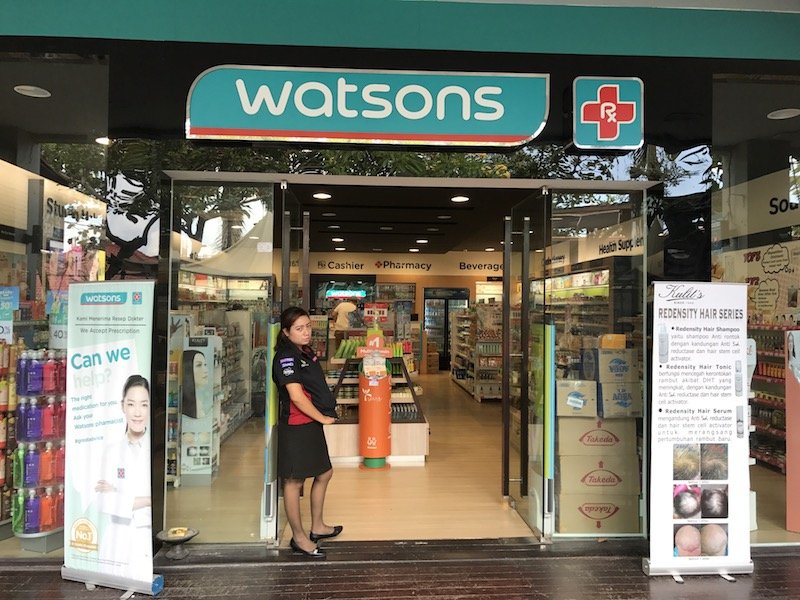 Watsons Chemists in Seminyak
No.1: Watsons Seminyak #1
Watsons, Seminyak Square (outside of the mall near the I Love Bali sign)
No.2: Watsons in Seminyak #2
Watsons, Jl. Raya Seminyak No.71 , Kelurahan Seminyak , Kecamatan Kuta, Kabupaten Badung (near Warung Made)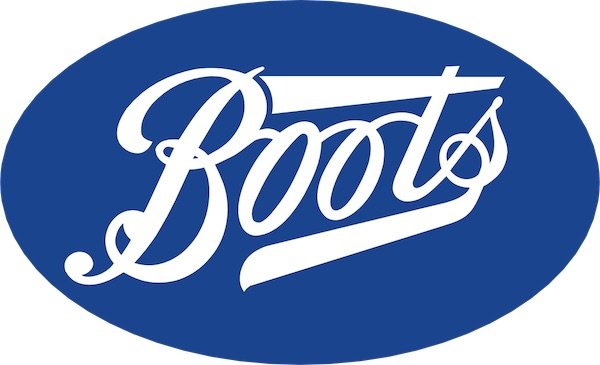 Boots Pharmacy Bali?
Unfortunately, the Boots chemist in Sogo Department Store in the Discovery Mall Kuta is no longer operational.
A new agreement was recently signed to bring Boots to Indonesia in late 2020.
Locations are yet to be announced.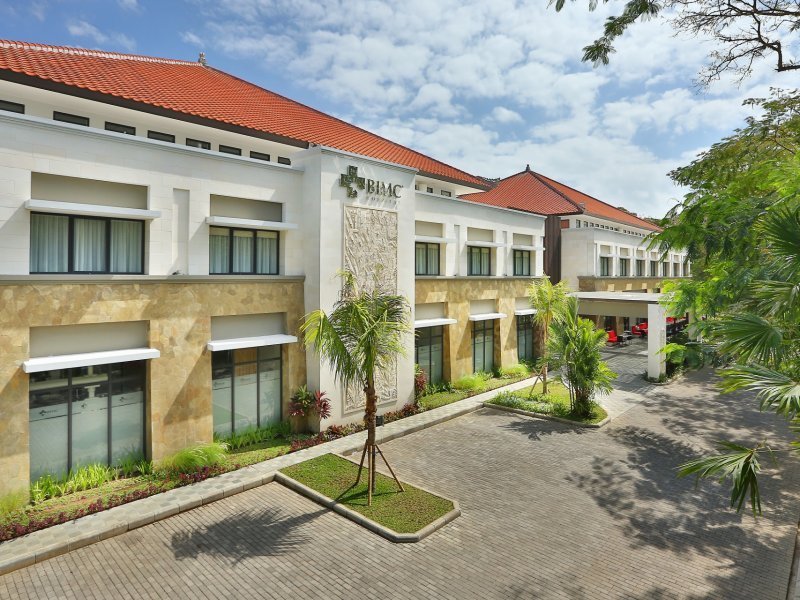 Need a doctor, medical centre or a safe hospital in Bali?
Click here

to find a list of hospitals and medical centres used by local expats.
And vouched for by the Australian Government.
This are the places you go if you are on a Bali holiday with family, and someone has a mishap.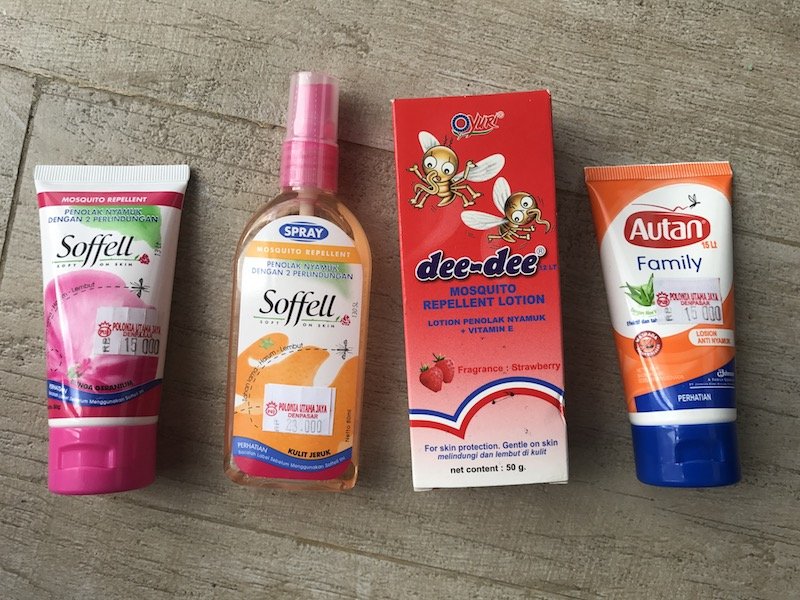 THE INSIDE SCOOP: Need a chemist in Kuta or somewhere else in Bali?
Take a look at the Complete Guide to Chemists and Pharmacies in Bali
We've done the legwork for you and gathered a list of the most popular, and easy-to-locate chemists across the whole island of Bali.
Find chemists in:
Kuta
Legian
Jimbaran
Nusa Dua
Sanur
Ubud, and
on Ngurai Bypass.
There's always a chemist close by in most of the more populated, touristy areas of Bali, but it pays to keep a list handy.
(Why is it you can never find a chemist when you need it?)
Good luck with your search.
We know what it's like to need to find a chemist quick smart, especially when travelling with kids.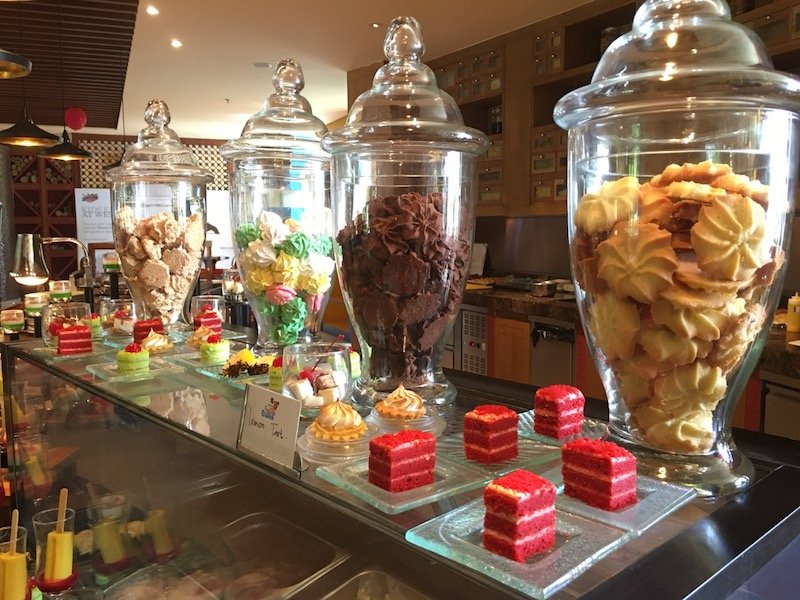 Looking for MORE Awesome Bali Travel Tips?
Click the links in blue below for more Bali tips