INSIDE: Ultimate Guide to Pelican Feeding Gold Coast style.
Are you looking to feed the pelicans on the Gold Coast?
There is not just one place to feed the pelicans on the GC.
There's two!
The first one is the most popular with locals, a well known spot near Labrador.
The second one is more obscure, in the Tweed.
Take a look below for details of both.
Disclosure: This article contains affiliate links. If you make a purchase after clicking on one of these links, we may receive a small commission at NO extra cost to you.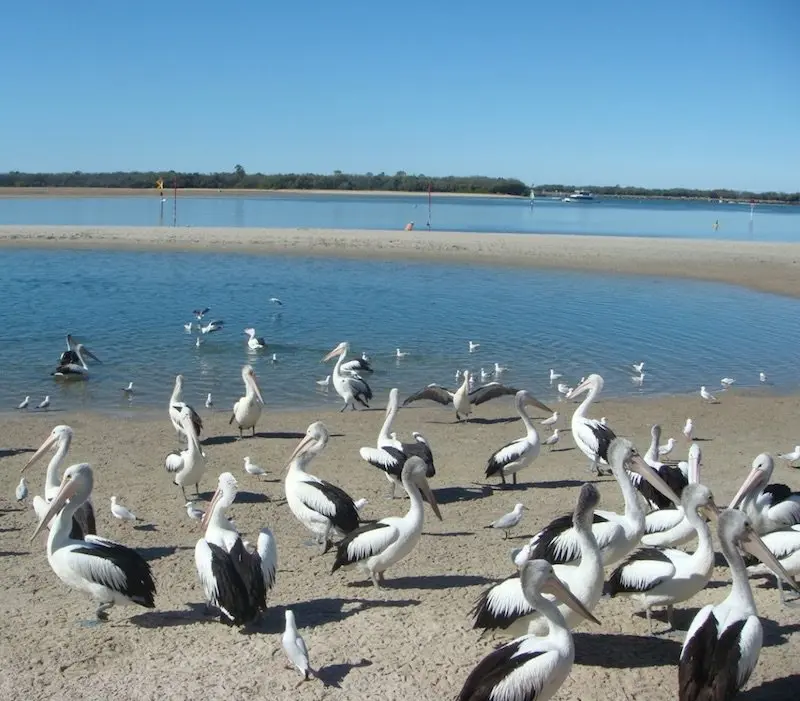 Image credit: Mark Chen
GUIDE TO PELICAN FEEDING GOLD COAST
Correct at time of publication on Roam the Gnome. Please check with venue for updates. We apologise in advance if there have been any changes we are unaware of. All prices in Australian dollars, unless otherwise stated
No.1: Charis Seafood Pelican Feeding Time
Head to Charis Seafoods at 371 Marine Parade, Labrador.
From around 12.30pm lunchtime, a big flock of wild pelicans starts to arrive to be fed.
The Gold Coast pelican feeding time is at 1.30pm.
The fishmonger from Charis Seafood comes out with fish scraps for these friendly folk.
Go early to nab a seat on the steps so you are nice and close to the feeding of the birds.
The pelicans, with their giant beaks and plump throats, and colossal wing span are sublime birds indeed, and seeing this many up close is truly a one of a kind experience.
Fun Fact: This place is also called Pelican Beach Gold Coast.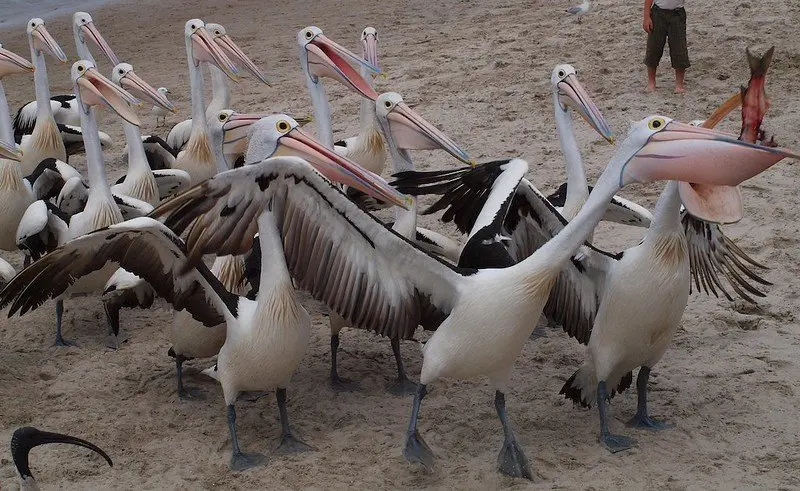 Image credit: Christoph Rupprecht via Flickr CC BY SA-2.0
Word of warning
The tour buses include this stop on their tours so give yourself time to get a park, and walk over or you won't be able to see much.
They can get a little grumpy if you get too close without their permission, or chase them.
Remember to keep your distance, and give the birds space as they are wild creatures.
Admission is FREE!
(And makes our list of the best free family activities Gold Coast has to offer)
THE INSIDE SCOOP: Where to find Charis Seafoods Pelican Feeding Labrador
Ian Dipple Lagoon Swimming
Bring your swimmers and take a dip in Ian Dipple lagoon afterwards – the pelicans may just join you!
Gold Coast kids love it!
We recommend buying fish and chips for lunch – here's the Charis Seafood menu to make your pick.
Facilities: There's public toilets, picnic tables and free BBQ's in the park here.
---
RELATED: Big List of Things to do on the Gold Coast with kids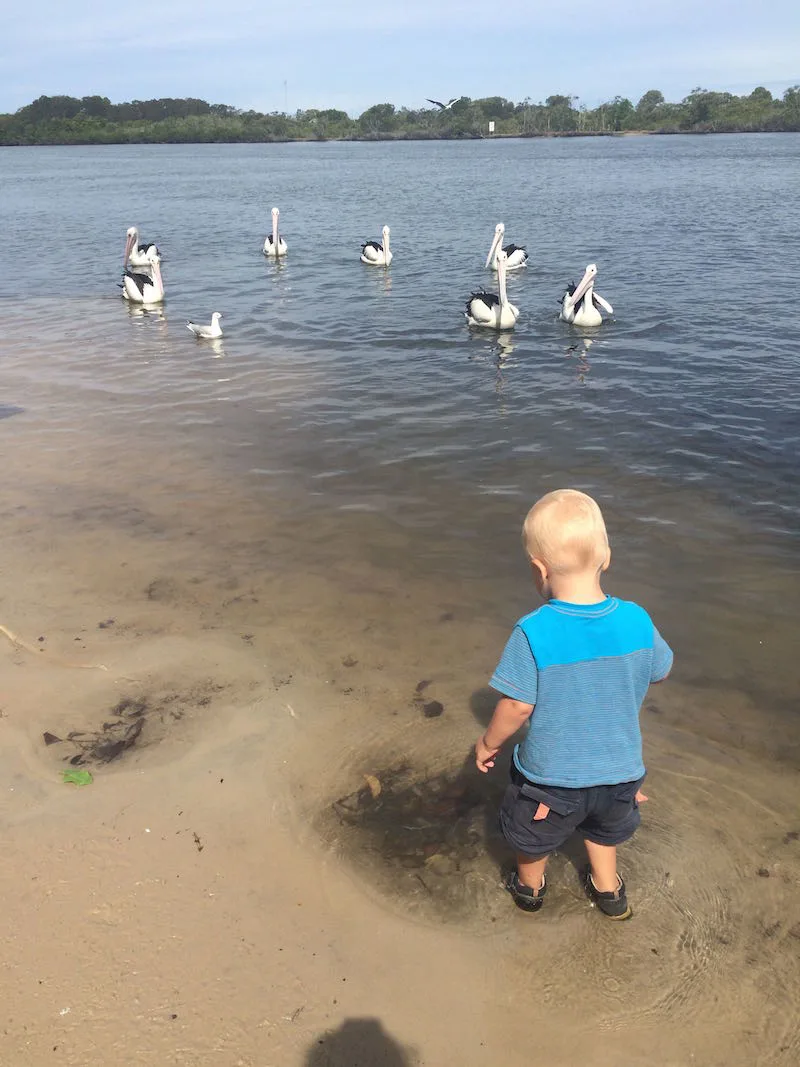 No.2: Pelican Feeding Tweed Heads Kennedy Drive
Ditch the tourist traps and visit Ray Pascoe Park, Tweed Heads
People clamber over themselves to 'feed' the birds at a hot spot at Labrador on the northern end of the coast, not realising that just a short drive away, these birds live relatively quiet lives, fishing and saying hello to the fisherman and children who bring prawn scraps or fish fillets as a treat.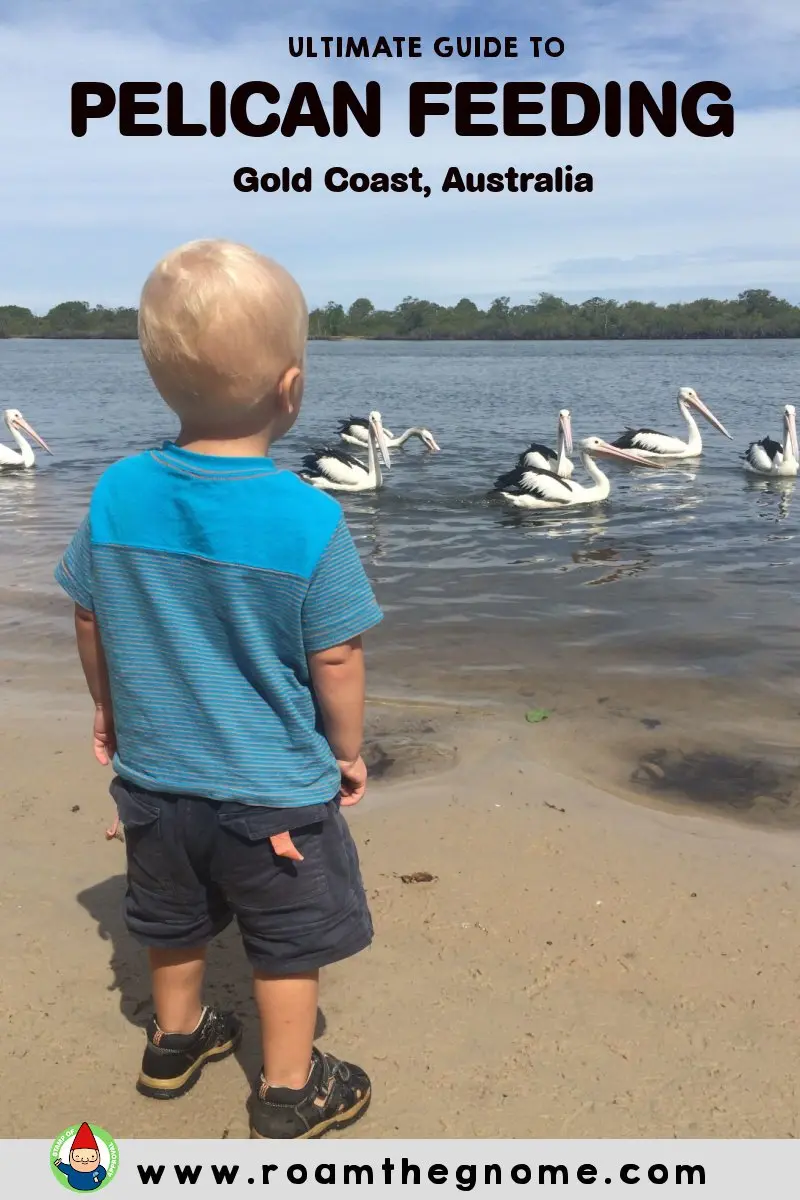 THE INSIDE SCOOP: Where to find pelicans in Tweed Heads
Park your car in the small car park at 73 Kennedy Drive, Tweed Heads
It's opposite Scales Fish and Chip Shop along Kennedy Drive, Tweed Heads.
Walk towards the playground, then head towards the picnic tables by the water, before the pedestrian bridge.
If you hover there long enough with some delicious nibbly pieces of fish in tow, the gang of birds will grace you with their presence in no time.
Feed pelicans by hand
Like Jack, you can stand only a few metres away.
They are not tame, and wild fast movements will see them slink away a bit, but stand still enough, and they'll come right up to your hand.
Magnificent.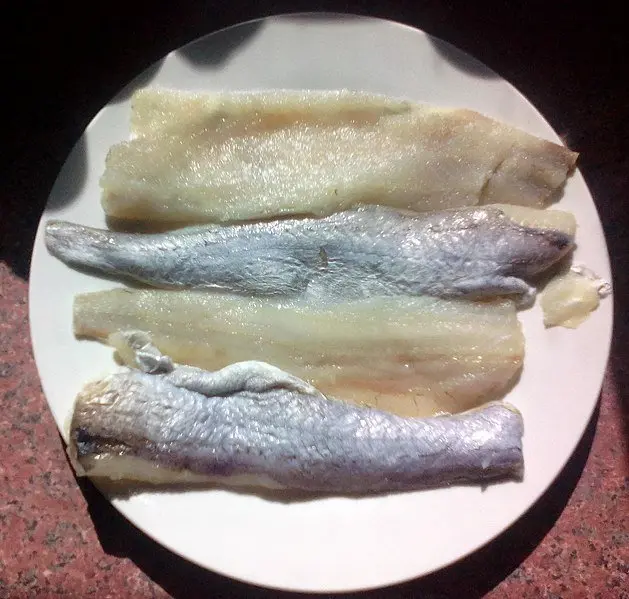 Image credit: Svetlana Tkachenko via Wikipedia CC BY SA-4.0
What to feed pelicans, and what NOT to feed them
Pelicans love whiting, bream and flathead, the whole fish including head, bones, guts, and scales.
You can buy whiting and fish fillets from Coles supermarkets or Woolworths, or from the local fish shop.
They only need a little bit of food a day, but will happily eat all of what you give them as they are lazy by nature.
Be sure not to overfeed them as it stops them hunting for their own sources of fish which is not helpful to wild birds.
IMPORTANT: Do not feed the pelican any other food other than fish. Meat, chicken, bread, pet food and pet sausage are harmful to these majestic birds and will cause injury.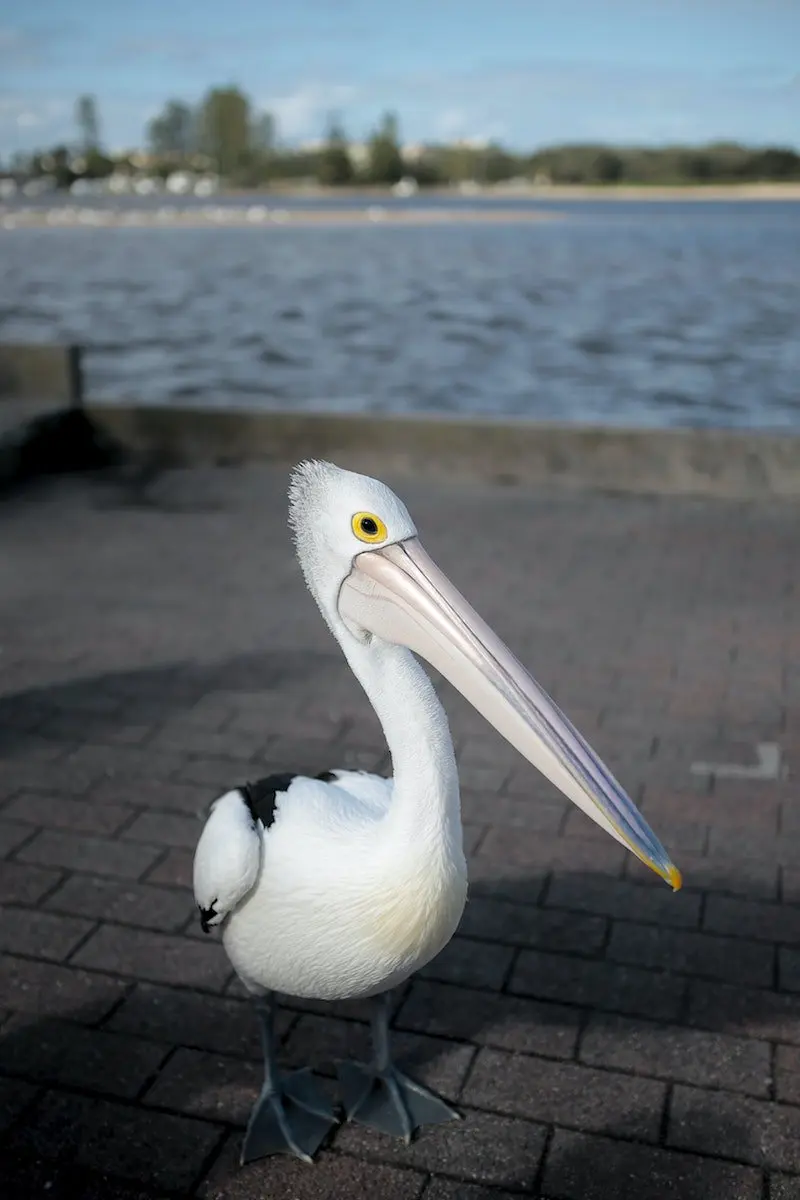 Image credit: Harlie Raethel via Unsplash
Where to see animals in the wild on the Gold Coast
Seeing animals in their natural territory is breathtaking.
Especially when there is not a single 'tourist' in sight.
This kind of natural meeting of animals in nature beats a zoo or wildlife park any day.
We do love zoo's and wildlife parks too – visiting a whole bunch of animals in one go and close up can be pretty cool indeed, and we love to see unique animals we can't see anywhere else in nature because they are endangered – or dangerous!
But if we're local and see this kind of wildlife everyday on our wanders about town, we can easily forget how lucky we are.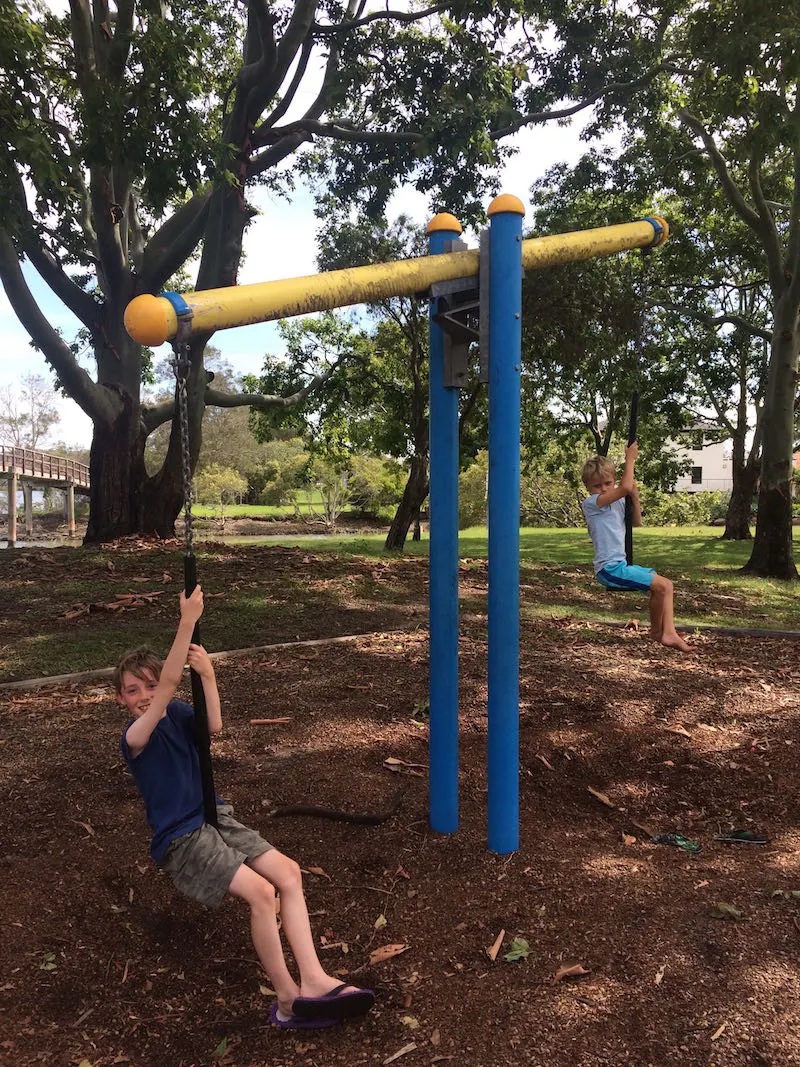 MORE THINGS TO DO IN TWEED HEADS
No.1: Ray Pascoe Park Playground
Of course, no park visit would be complete without a turn on the playground.
While this one is nothing special, Ned did rate the 'hanging seesaw' as a FIVE on the Roam the Gnome Toadstool rating chart.
I can see why!
The teeter-totter action with a friend on the other side is not for the faint of stomach.
Cool stuff for boys who like to test their own limits of nausea.
Facilities: There's public toilets, picnic tables and free BBQ's here.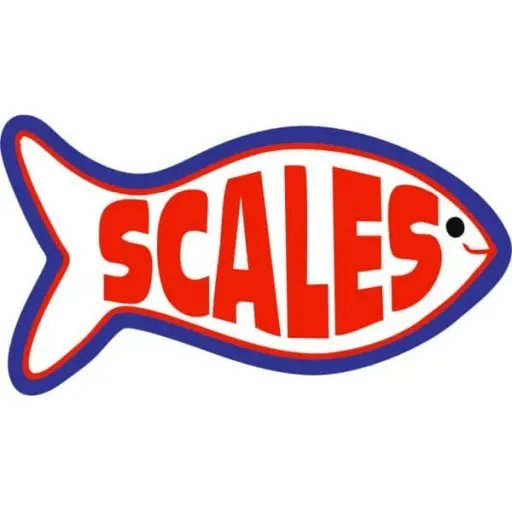 No.2: Scales Kennedy Drive
Make an early dinner of it by grabbing some fish and chips from Scales Fish Shop in Tweed Heads.
Scales Kennedy Drive at 47 Kennedy Drive Tweed Heads is a very very popular dinner option for locals.
You can order takeaway including:
beer battered flathead
hot chips and gravy
battered cod
crumbed dory (basa)
battered or crumbed flake or hoki
local bream
local mullet
sweet potato chips
calamari and chips combo
fish and chips and drink combo
They have chilli plum sauce, bbq sauce, aioli sauce, tomato sauce, tartare sauce, and seafood cocktail sauce in ready to go containers too.
When you've finished your dinner of takeaway fish and chips, take a walk along the Tweed river banks.
It's such a pretty, quiet spot.
Toadstool Rating:

Looking for Gold Coast attractions for Kids?
Click the blue links for more Gold Coast ideas: