INSIDE: Ultimate Guide to finding the nearest public toilet anywhere in the world, in the shortest time!
Since giving birth, my ability to hold onto a pee for any decent length of time has gone.
My bladder constantly fails me.
If I've started the day with a few cups of tea in the morning, forget it.
And you don't want to recreate my horrific Bali Belly episode with no toilet in sight!
I know that "find a public toilet' will be top of my to-do list itinerary that day (and will probably show up on the itinerary multiple times.)
Is this you too?
We have a solution! Take a look.
Disclosure: This article contains affiliate links. If you make a purchase after clicking on one of these links, we may receive a small commission at NO extra cost to you.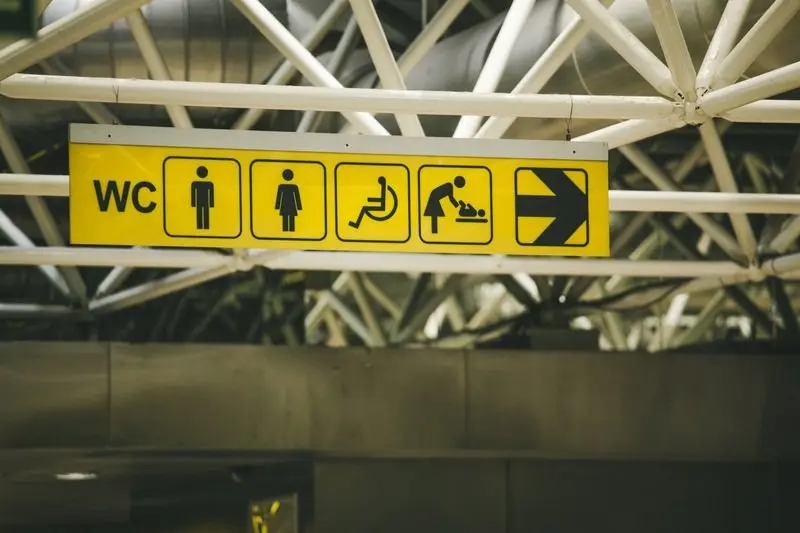 Image credit: Pxhere CC0 Public Domain
WORLDWIDE TOILET FINDER FOR THE NEAREST PUBLIC TOILET!
Correct at time of publication on Roam the Gnome. Please check with venues for updates. We apologise in advance if there have been any changes we are unaware of. All prices in US dollars, unless otherwise stated
We've collected the best nearest public toilet app and websites so you can download them, or bookmark them in your phones before you travel.
Don't forget this vital step.
These apps and websites won't be much good in a toilet emergency unless they are active and ready to go.
Take a look at our big list of resources to help you find the closest public toilet.
Toilet Finder App
The Toilet Finder app is a free download on the App Store, sharing over 150,000 public toilet locations all over the place.
It gives you directions to the nearest bathroom when you search for "the nearest public toilet to my location".
Click here to find Toilet Finder on Google Play
You can add your researcj of the nearest public toilets too, and help others who are part of the "Find me a Public Toilet in a Hurry" tribe.
Flush Toilet Finder App
Flush app lets you search to find one of the 190,000 public loos all around the world!
Their spiel is that this app is the quickest, simplest way of finding a public bathroom or restroom.
Open the app, and it displays the nearest toilets to you.
Best of all, it's:
FREE
there's no in-app purchases, and
you can search for restrooms without an internet connection!
Click here to download the Flush Toilet Map from the App Store.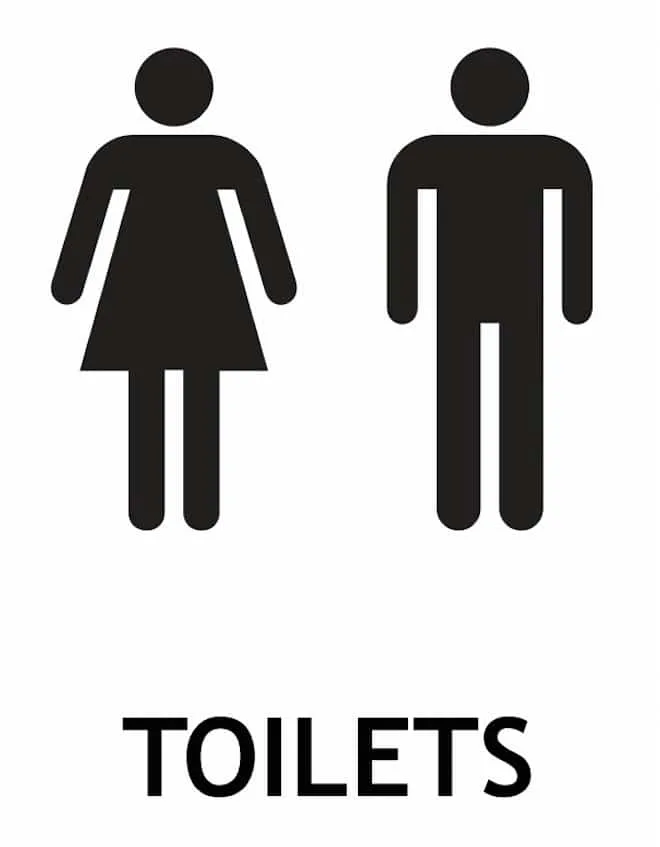 Where is Public Toilet app
Here's another option with over 280,000 public toilets across the world.
Choose either:
There's two modes: map mode, and list mode.
Map Mode shows you the nearest, most suitable restrooms based on your current location, and can take you there via google maps directions.
Plus, take a sneak peek before you set off, by switching on Google StreetView to check it's existence.
List Mode shows you all the available restrooms in your immediate area, plus gives details of:
opening hours
accessibility (male, female, unisex, LHT, RHT, ambulant, parking, MLAK)
parking
toilet types
facilities including babychange, adult change rooms, shower, water, sanitary supplies
You can sort the list by closest distance, by alphabet, or how close it is to the CBD.
Download it at Google play here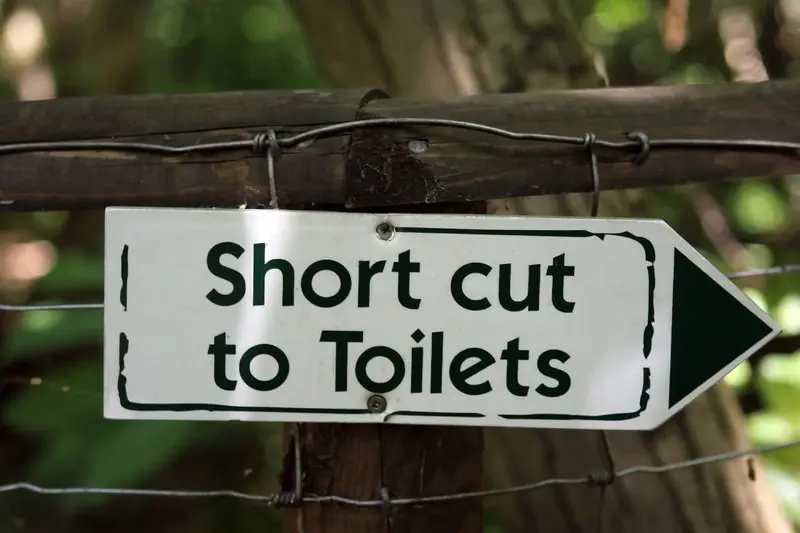 Image credit: Pxhere CC0 Public Domain
THREE MORE BATHROOM LOCATORS WORLDWIDE
Bathroom Scout
Another "where is nearest public toilet app" to download on Google play
Where to Wee
Another free bathroom locator app, available on both Apple and Android.
SitorSquat
This "how to find nearest public toilet" app is available on the store here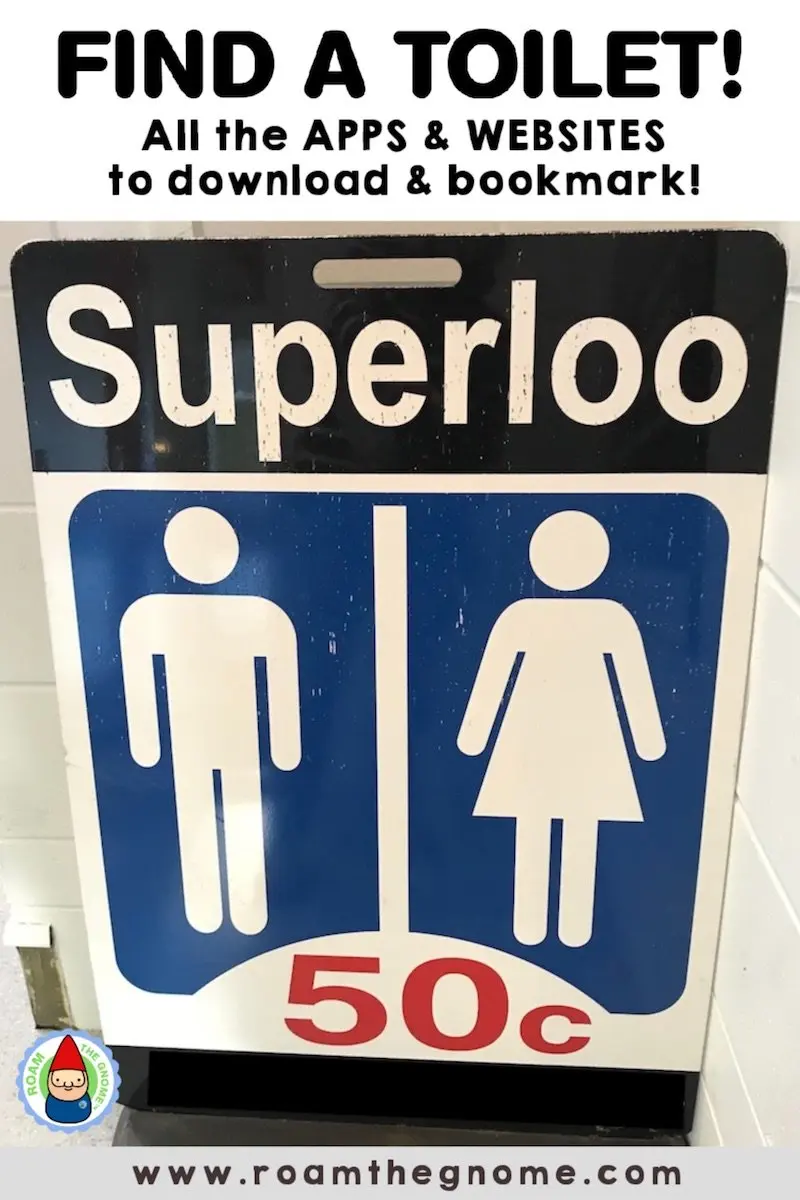 FIND A PUBLIC RESTROOM IN AMERICA
American Restroom association
This is an ever changing document to find a washroom near me in many states of North America.
Public Toilets New York City
Here's a list of popular public toilets in New York city.
Interstate Rest Areas in America
Click here for details of the nearest bathroom stop on highways in America.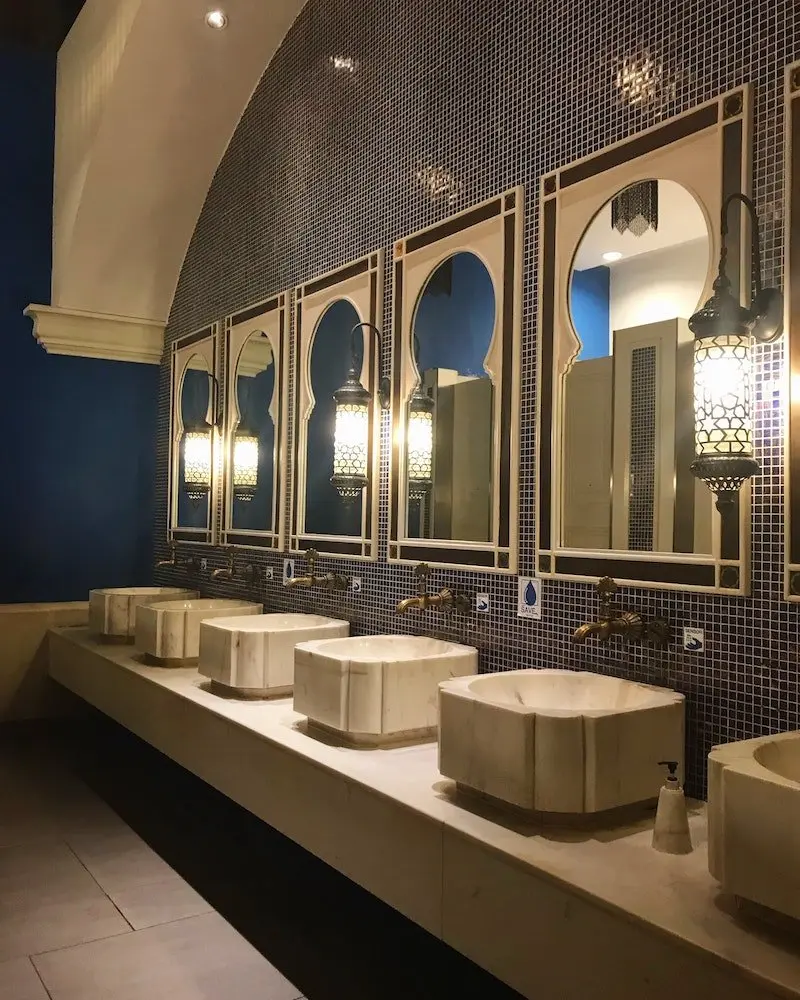 Image credit: Minmin Kp via Pexels
FIND A TOILET IN EUROPE
Free Pee App for Europe
If you are in Europe, you can type this into your google search bar: http://m.freepee.org
You can access this map to find public toilets in Germany, find a toilet near you in France, find the bathroom in London, and more:
Austria
Greece
Italy
Spain
Switzerland
United Kingdom
It takes you to a Google map, where you can locate a free restroom in your area.
Public Toilets in Vienna
Here's a public toilet finder in Vienna too.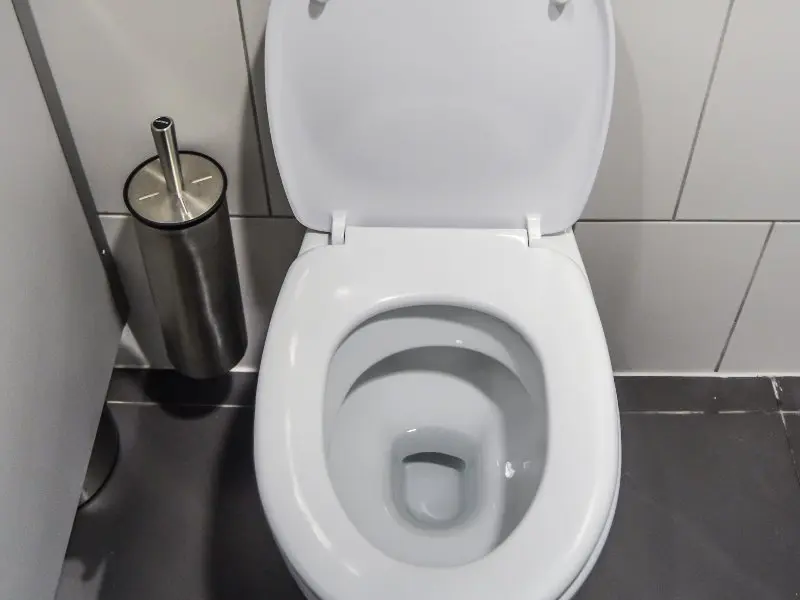 Image credit: Pxfuel CC0 1.0
NEAREST TOILET UK
Great British Public Toilet Map
The Great British Public Toilet Map is the UK's largest database of publicly-accessible toilets, with over 11000 facilities.
This public bathroom finder links to google maps.
Open up a tab in safari or chrome on your phone, and google this link: https://www.toiletmap.org.uk/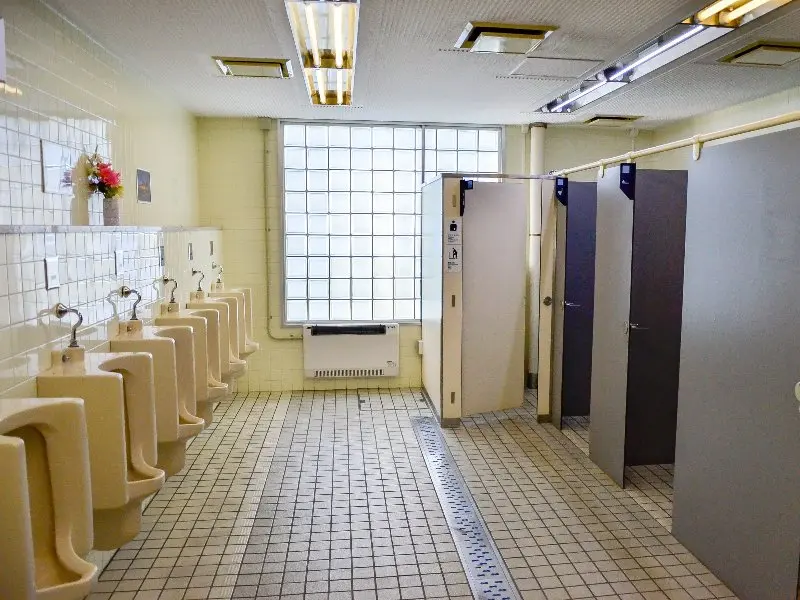 Image credit: Pxfuel CC0 1.0
LONDON PUBLIC TOILETS
How to find public toilets in London
Guess what is the most frequently asked question of the London tube and underground staff?
You guessed it.
"Where can I find a public toilet nearby?"
So London Transport wrote a comprehensive list of:
public toilets in London Underground
public toilets in the National rail stations
search toilets by London borough
Here it is: Transport for London's public toilet information
They also allow to you search a list of accessible toilets in London. .
Bookmark this list of public toilets in London and keep it handy too.
Hot tip: You can even take a LOO TOUR of London! See, there really is a tour for everyone.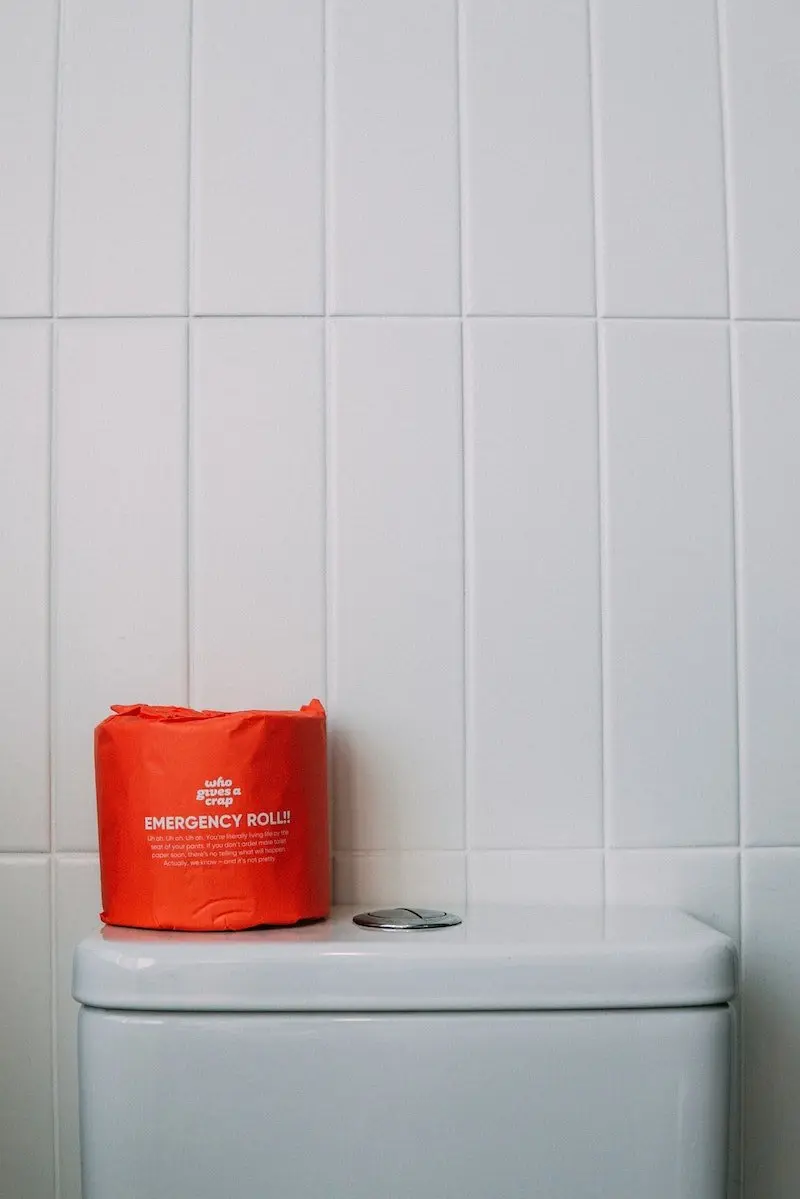 Image credit: Elle Hughes via Pexels
National Public Toilet Map Australia
In Australia, use the National Public Toilet Map.
This is a project of the National Continence Foundation.
Oh my, who knew such a thing even existed but I'm super thankful.
If you, like me, need to know where those bloody toilets are, bookmark this page —> National Public Toilet Map.

You can even plan your trip, getting info of all your possible toilet stops on the way!
They've now got a public toilet app too.
The free official National Public Toilet Map app from the Australian Government Department of Health shows the location of more than 19,000 publicly available toilets in Australia.
It includes:
details of accessibility
opening hours
sharps disposal and
baby change.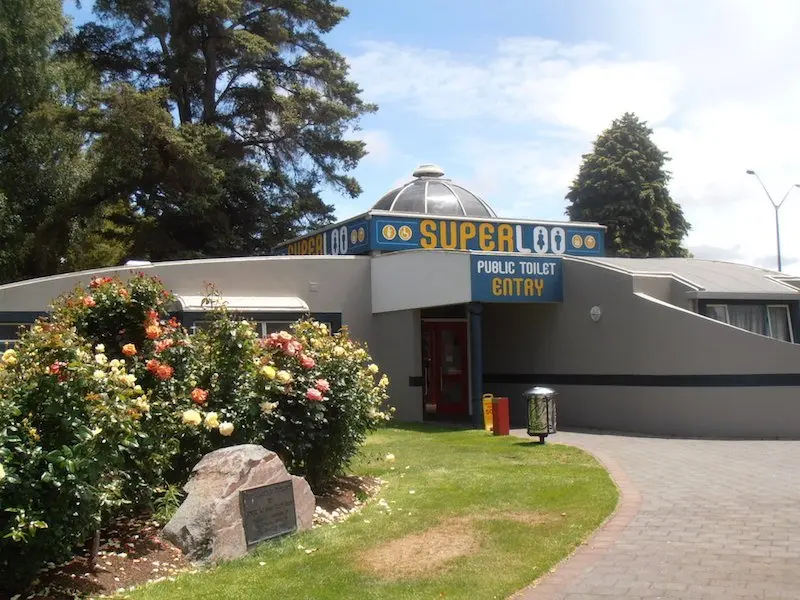 Toilet Finder New Zealand
Find all the public toilets in New Zealand here.
Now all we need is an app that tells finds us the closest 'petrol station with toilet near me' or clean restrooms near me'!

Image credit: Frank V via Unsplash
"Find the Nearest Public Toilet to Me"
When I combine my need to wee, with my boys need for the bathroom at the most inopportune times (WHY is it it's always a POO?), we can spend our whole day on Toilet Watch.
In Rome, this is a serious problem as public conveniences are about as thin on the ground as some of their pizza toppings.
I cannot count the amount of times I was forced by nature to buy one more cup of thick Italian hot chocolate at an extortionate price, just so I could pass by their heavily guarded counter and into one of their public restrooms, kids in tow.
On a recent trip to see the real Santa in Lapland, we travelled by train throughout Europe to get there.
European countries are not known for their ease of finding a public bathroom, and when you do, you pay for the privilege.
I coped by refraining from drinking anything before 11am, and planned many a day around potential bathroom stops.
That's why we are so grateful for toilet apps like these above. Any tip on finding a toilet is welcome.
Luckily for family travelers, there's always a public toilet at a playground, at kids museums, and in railway stations.
My kids are now expert 'toilet spotters'.
It's a great skill to have.
Looking for more Family Travel Tips?
Click the links in blue below for more travel tips.