INSIDE: Roam the Gnome's Guide to awesome Kids Activity Packs for travel.
Should I, or shouldn't I, take kids activity packs with me when I travel with the kids?
It's a question I often ask myself.
You know, luggage restrictions on weight and all that.
But when I travel with the kids and have to keep them occupied in confined spaces on planes, in airports, and in cars, trains or buses, I've got to have something for them to do.
It's non-negotiable, for my sanity and for the sanity and continued goodwill from those around us.

Yes, we do take the ipad, the mini-ipad, my phone and my laptop for learning. (I don't have any qualms about using lots of technology under these circumstances at all. Not at all!)
But tech-withdrawal tantrums are a real thing, so there's got to be a balance.
Enter, the KIDS ACTIVITY PACK.
Here's one we like. Take a look at their products!
Disclosure: This article contains affiliate links. If you make a purchase after clicking on one of these links, we may receive a small commission at NO extra cost to you.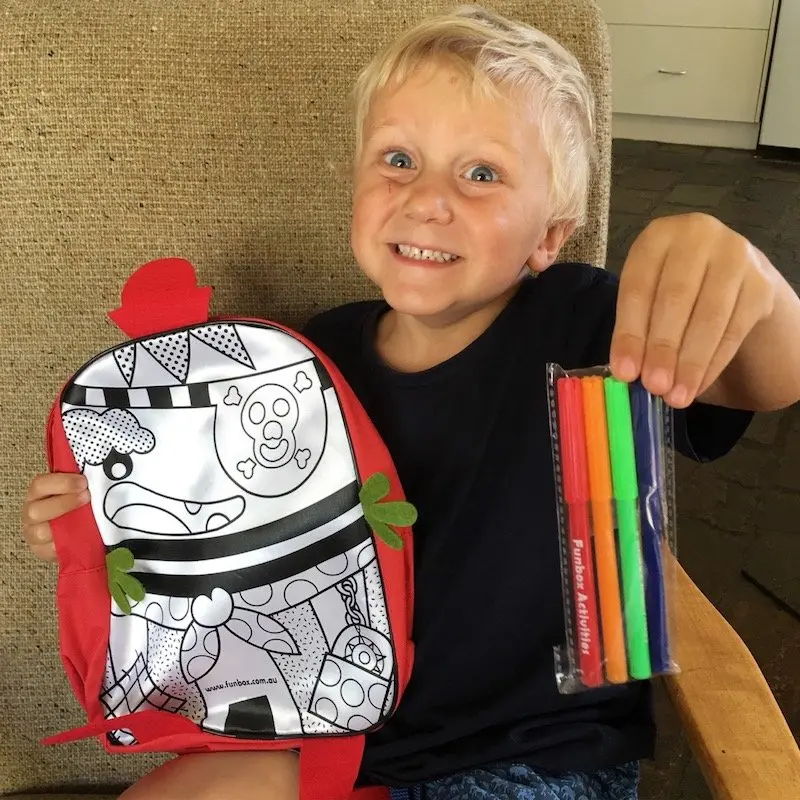 Alternative Entertainment #1 Activity Packs for Kids
Even if you are ok with screen time, a kids activity pack is a good back-up plan when things go wrong.
iPads run out of battery.
We've lost the charger.
We've packed the wrong charger.
Or the power bank is flat, and there's no power source anywhere in sight.
Rainy days can thwart itineraries too, and keep you stuck in your hotel room unexpectedly.

This is when we rely on the 'old-fashioned fun' of kids activity packs.
Fun activities for kids are crucial, and these travel packs for kids are just right.
---
RELATED: Ultimate Guide of the Best Travel Toys for toddlers & preschoolers for flights and road trips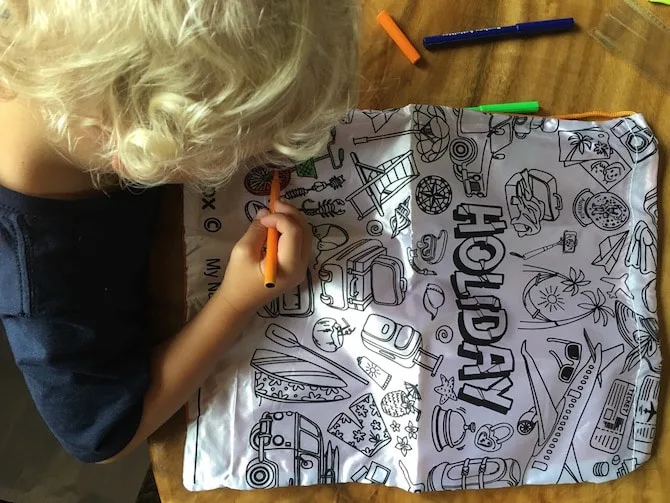 FUNBOX Kids Activity Packs
Funbox Kids Activity Packs have been designed in Australia by:
a team of teachers
occupational therapists and
educators
All activity packs for children meet strict Australian standards.
They are really easy to throw into your day pack or suitcase, as each activity comes in its' own separate resealable package.
There's small stuff that can be stored in a side pocket of your carry on luggage, like:
Design your Own Shoelace kit, and
DIY VIP lanyards (Ned is a BIG fan of VIP lanyards!)
There's art activities for kids too:
Foil Art craft packs
Color in spinning tops crafts pack
a kit that lets you design your own Snap Bracelet
a Design your own t-shirt pack, and
Magic Water Art Kids activity packs (good for baby and toddlers) .
But guess what?
They are ALL free from glitter, glue or paint!
---
RELATED: 5 Awesome Kmart Travel Games for Families under $10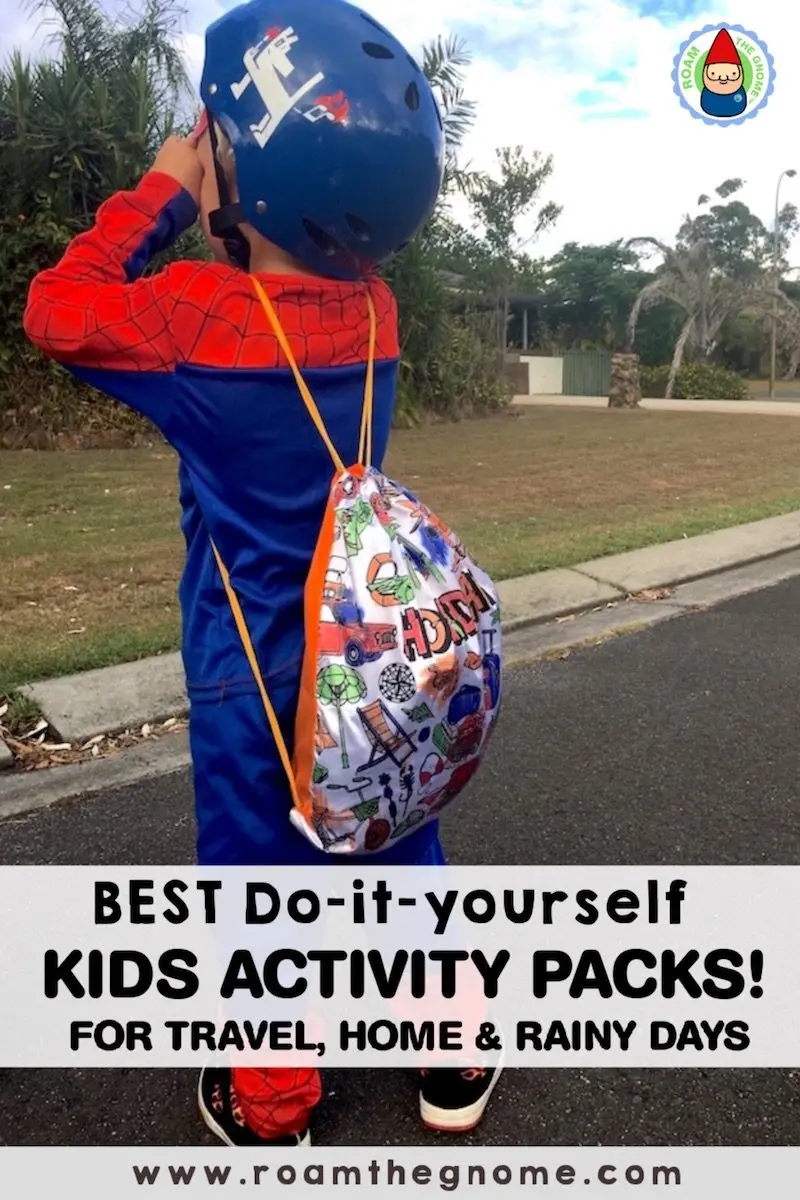 Best Travel Activities for Kids
Our favorite activities are the ones that are travel-themed:
the Color-me-in Holiday Pencil Case
the Holiday drawstring bag they can use to carry all their collectible 'treasures' & holiday souvenirs from your vacation
the colour-in travel mugs and drink bottles
the color-me-in insulated lunch boxes
large colour-in tote bag with stencil and markers
foil art bag tags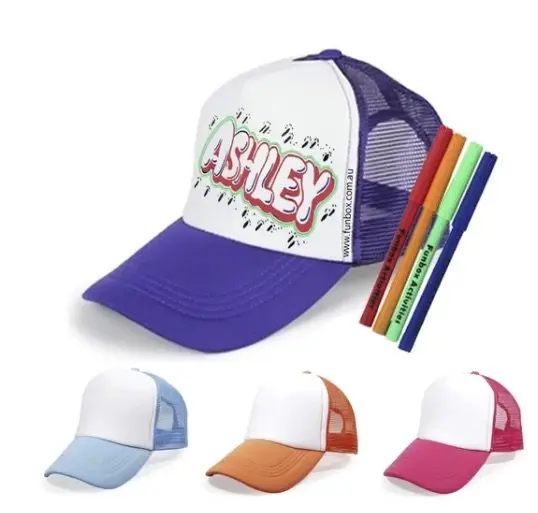 Color in Baseball Caps
My boys can NEVER have enough caps!
How cool to be able to take travel activity kits for kids on the road with you!
Jack loves his Holiday multipurpose drawstring bag so much, he's ditched his normal school bag this week and swapped it out for the one he colored in (with my help.)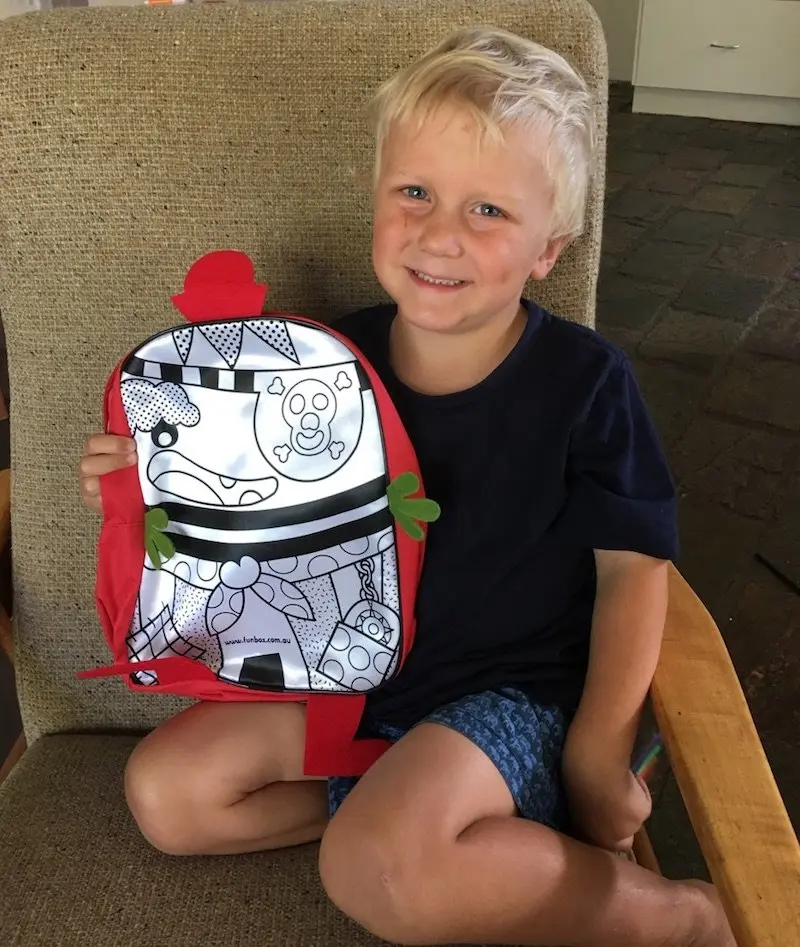 Fun Things for Kids to Do: Kids Personalized Back Packs
I love the backpacks at Funbox activities.
The kids keep busy and engaged coloring in, and they end up with personalized kids back packs at the other end.
Drawing on these DIY kids travel bags is one of the best toddler airplane activities they can do, with your help.
Funbox Kids Activity Packs are equally good for:
rainy days at home
keeping the kids quiet for a minute while you cook dinner or take a phone call
redirecting my boys from mad wild tumbling wrestling matches in our (very small) lounge room!
---
RELATED: 17 Best toddler plane activities to save your sanity!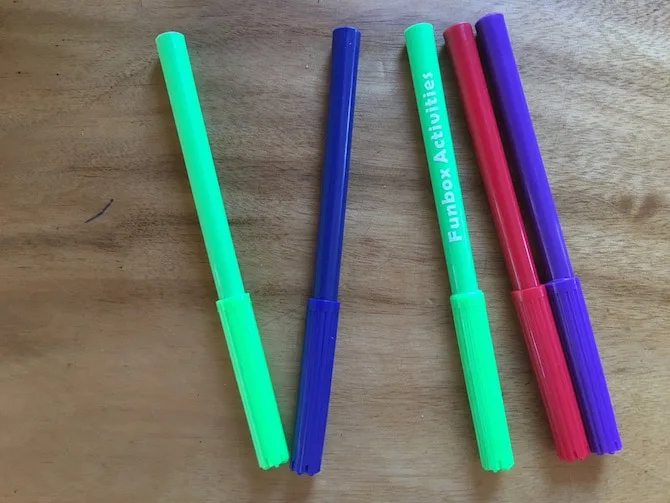 Where to find Funbox Kids Activity Packs
Did you know that you can find Funbox Kids Activity Packs in:
the kids clubs of some of Australia's top family friendly hotels, and
Family Holiday Parks in Australia?
For starters, you'll find them at:
Hilton hotels
Novotel hotels
Peppers hotels
Turtle Beach Resort on the Gold Coast, and
Merimbula Beach holiday park
Keep an eye out for FunBox activities when you travel with kids.
(They are also great children's wedding activity pack ideas)
You know you are onto a good thing if the big players want them for the kids they entertain too!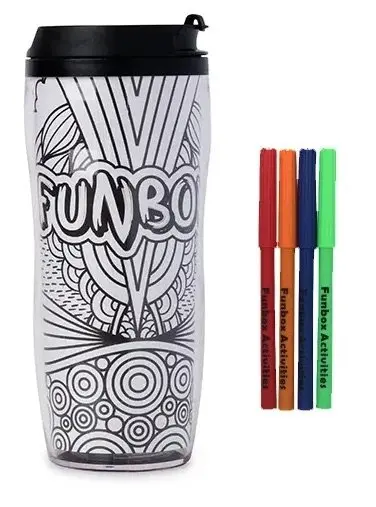 How to buy Funbox Activities
The only downside of this company is that you can't yet easily order their kids fun activity packs online yet.
You need to create an account to shop, and order their busy bags and rainy day activities for kids through there.
THE INSIDE SCOOP: Funbox Australia Busy Bags
For more details on how to order your very own Kids Activity Pack by Funbox Activities:
Telephone: call 1300 386 269
Email: [email protected], or
Contact page: Say hi to the lovely Sarah, via the Funbox Kids activity packs contact page.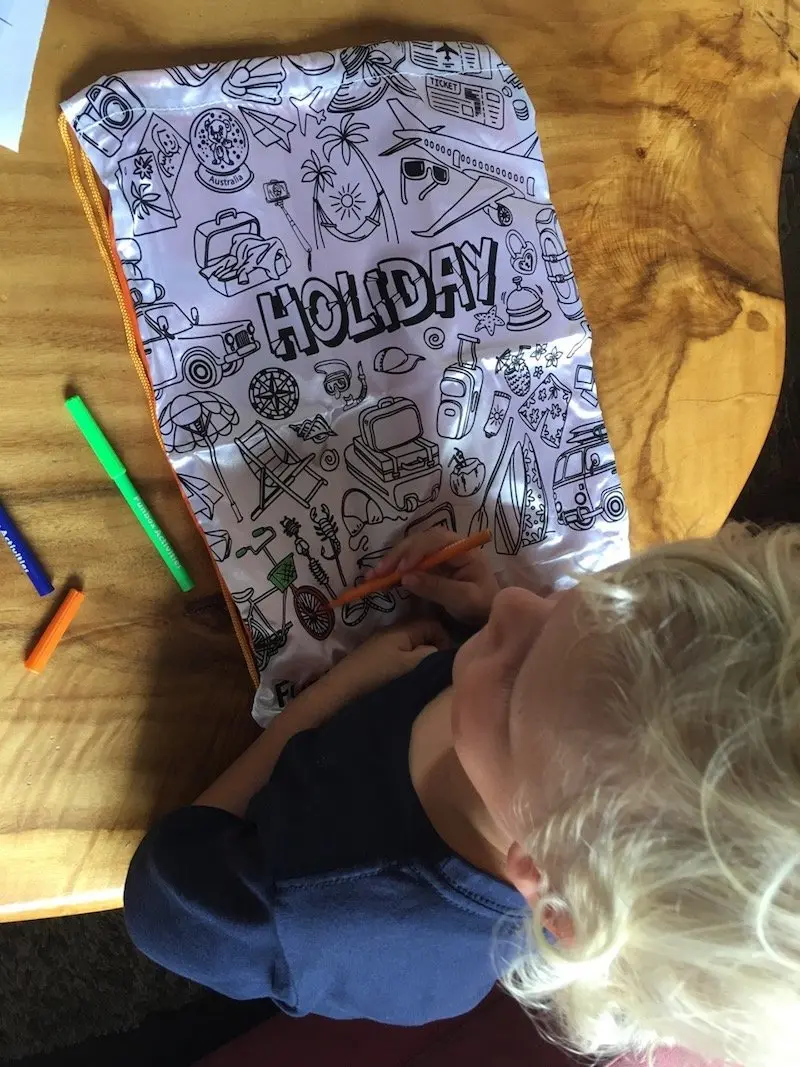 Toadstool Rating: Funbox Kids Activity Bags Reviews
The only thing we'd change is how to order them quickly and easily.
Hopefully a new online store will be available soon.


Looking for More Family Travel Tips?
Correct at time of publication on Roam the Gnome. Please check with venue for updates. We apologise in advance if there have been any changes we are unaware of. All prices in US dollars, unless otherwise stated
Click the blue links for more tips.