INSIDE: Everything you need to know about Jelly Belly NZ new concept store.
More than 100 gourmet Jelly Belly flavours line the walls in giant Jelly Belly Pick n Mix tubes.
Try your luck with a jelly bean taste test on the Bean Boozled Game.
Plus, delight in the intriguing jelly bean art work.
You can see the MONA LISA made from Jelly Beans at Jelly Belly NZ!
Jelly Bean fans will find all this and more, at Jelly Belly NZ in Rotorua.
Take a sneak peek inside below.
Disclosure: This article contains affiliate links. If you make a purchase after clicking on one of these links, we may receive a small commission at NO extra cost to you.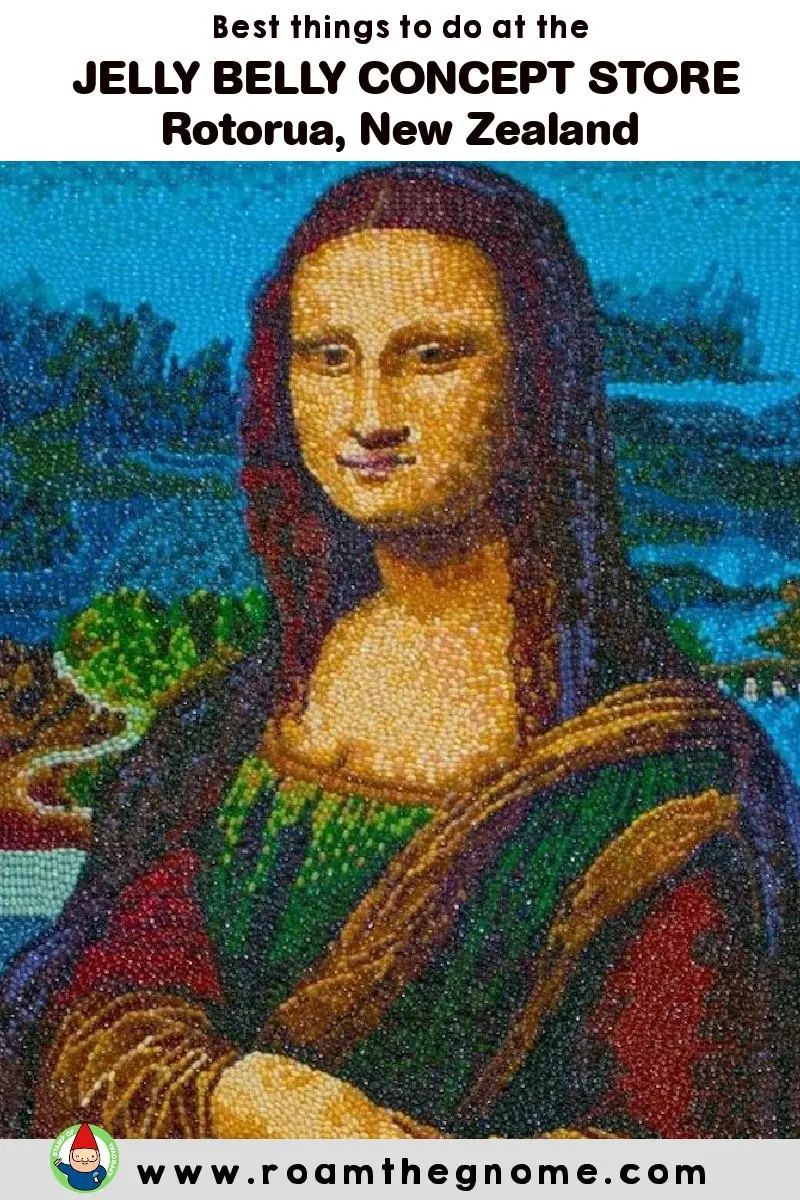 ULTIMATE GUIDE TO JELLY BELLY NZ
Ride the Skyline Gondola to Jelly Belly Candy store at Skyline!
The new Jelly Belly beans Concept Store and Gallery has now opened at Skyline Gondola and Luge in Rotorua.
This is the only Jelly Belly store in the world where you ride a gondola to reach it.
---
RELATED: Ultimate Guide to the BEST Things to do in Rotorua with kids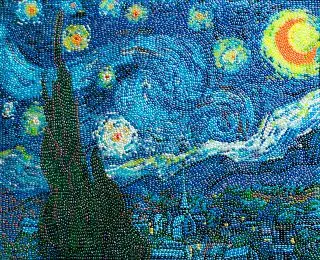 Jelly Belly Candy Store
It's not just a Gourmet Jelly Bean store.
Check out the giant-sized Jelly Belly artworks on display.
Mona Lisa, made of 17,000 jelly beans, will astound you.
(You'll never be able to see the original in the same way again.)
Van Gogh's The Starry Night, created from over 15,000 jelly beans, is a replica masterpiece.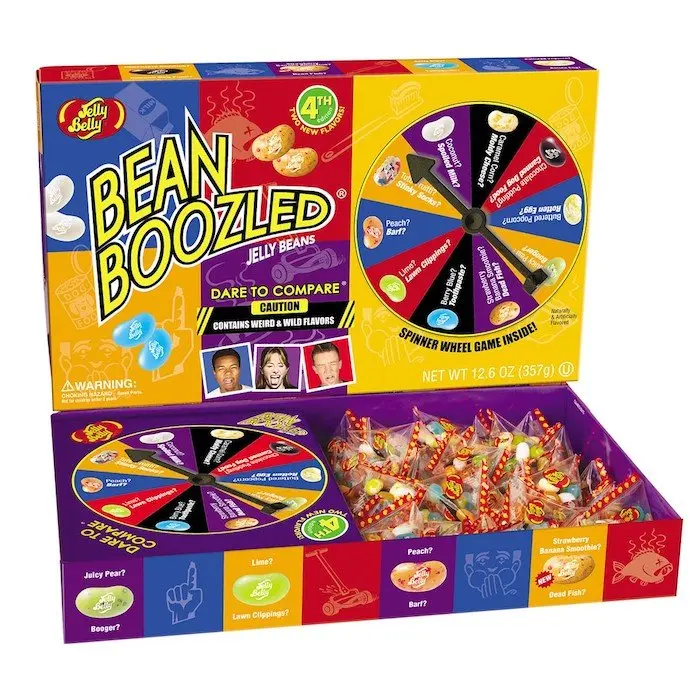 BeanBoozled at Jelly Belly Rotorua
Test your tastebuds on the BeanBoozled Winning Wheel.
Spin the wheel, select your bean and eat it up.
Good or bad, delicious or disgusting?
Who knows what flavour you'll get?
Beware: there are jelly beans that taste like dog food jelly beans, rotten egg, and vomit!
Fingers crossed you spin up a strawberry jam or chocolate pudding treat.
Purchase the BeanBoozled Game to take home and you can trick your friends and family too.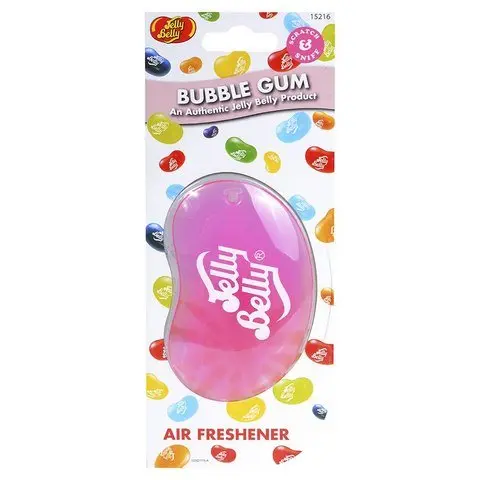 Try the Jelly Belly Air Freshener NZ!
Buy Jelly Belly gifts, novelties, and souvenirs for the jelly bean fan too.
Find a Jelly Belly gift for that person in your life who is impossible to buy for.
You can't visit Skyline Gondola and Luge without a sidestep to the Jelly Belly NZ store in Rotorua.
You walk right past.
Go right in!
---
Hot Tip: Everything you need to know about Skyline Luge discount tickets & more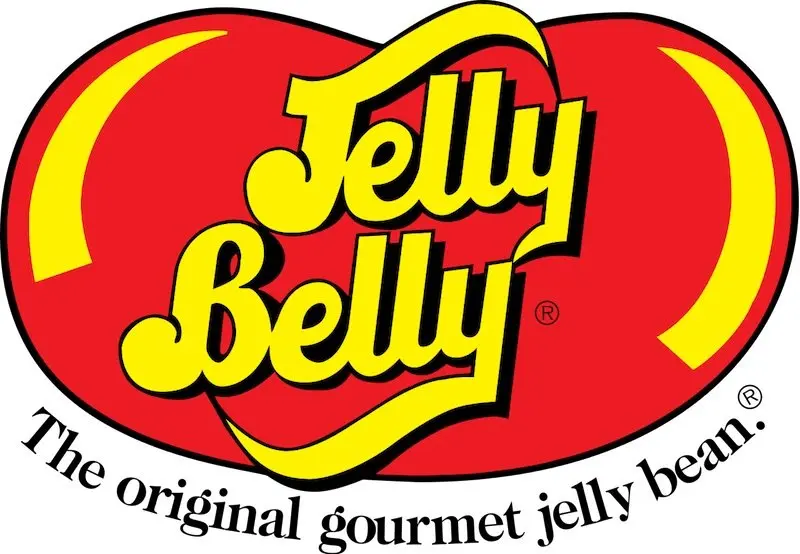 THE INSIDE SCOOP: Jelly Belly Flavours
Correct at time of publication on Roam the Gnome. Please check with venue for updates. We apologise in advance if there have been any changes we are unaware of. All prices in NZ dollars.
Address: Jelly Belly Rotorua is located at Skyline, 178 Fairy Springs Road, Rotorua, New Zealand
Telephone: + 64 7 347 0027
Email: [email protected]
Opening Hours: 9am to 5pm
Entry Fees: Free entry.
How to get to Jelly Belly Rotorua
By Bus: 10 minutes by Bus Number 1, from Arawa Street, near the Rotorua i-SITE information centre
By Car/Taxi/Uber: 8 minutes drive (4.6km) from the Rotorua i-SITE tourist information centre to Skyline Gondola and Luge.
Jelly Belly NZ Parking
Free parking in the Skyline Gondola and Luge carpark.
Map of Skyline Rotorua, Home of Jelly Belly Candy Shop Rotorua

Facilities at Skyline Gondola & Luge
Nearest takeaway coffee and/or food options: Market Kitchen cafe on site at Skyline
Toilets: Yes, including baby change table
Disability access: Yes
Closest ATM: Jelly Belly Rotorua takes cash, credit card and EFTPOS
Toadstool Rating: Jelly Beans New Zealand

Looking for MORE SUPER DOOPER FUN things to do in Rotorua New Zealand with Kids?
Click the links in blue below for more Rotorua attractions