INSIDE: Everything you need to know about the Ipswich Art Gallery
Ipswich Art Gallery is home to Australia's first dedicated Gallery Space for kids.
The Ipswich Art Gallery Children's Gallery has dedicated staff and a program full of exhibitions curated for children.
This place is simply outstanding and MORE than worth the drive if you are looking for things to do around Brisbane!
Take a sneak peek below.
Disclosure: This article contains affiliate links. If you make a purchase after clicking on one of these links, we may receive a small commission at NO extra cost to you.
Ultimate Guide to Ipswich Art Gallery for Kids
There's EVER CHANGING exhibitions for kids with hands-on activities and things to challenge their bodies and minds, make them laugh, think, dig into science and maths and language, and question.
Searching for 'Toddler Activities Brisbane' or 'Fun places for kids in Brisbane?'
Visiting the Ipswich Art Gallery is the answer.
Hot tip: Plan your visit outside of the Queensland school holidays if you can, as it can get VERY BUSY here.
---
RELATED: Ultimate Guide to Best Things to Do in Brisbane with Kids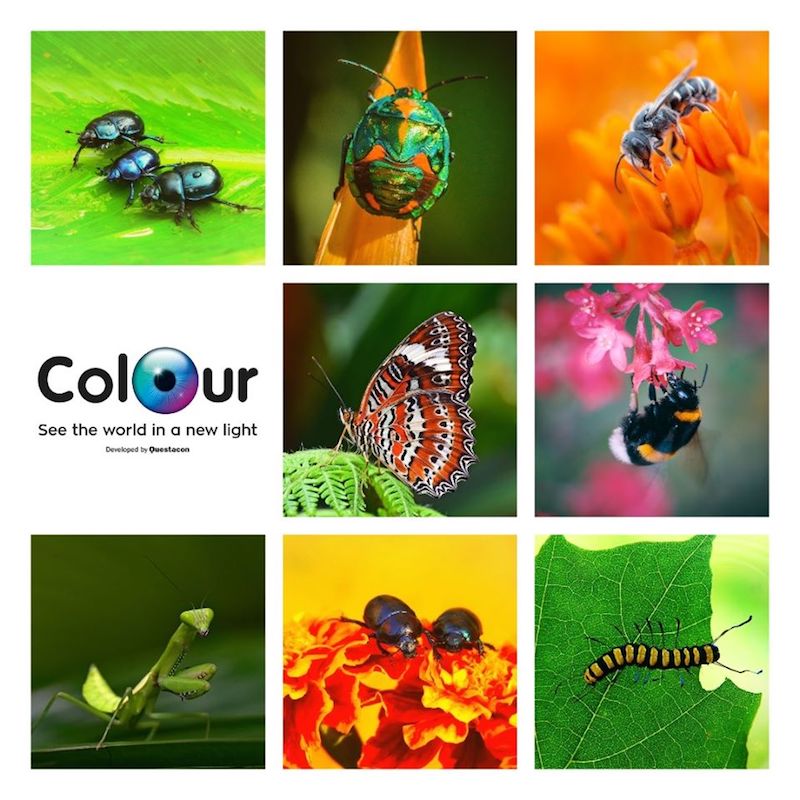 Image credits: Ipswich Art Gallery
Ipswich Art Gallery Events for Kids
Wondering what's on in Ipswich at the Art Gallery in the next few months?
Click here for current exhibitions at Ipswich Art Gallery for kids.
There's also collections of old photographs of the area, paintings and artworks throughout the space.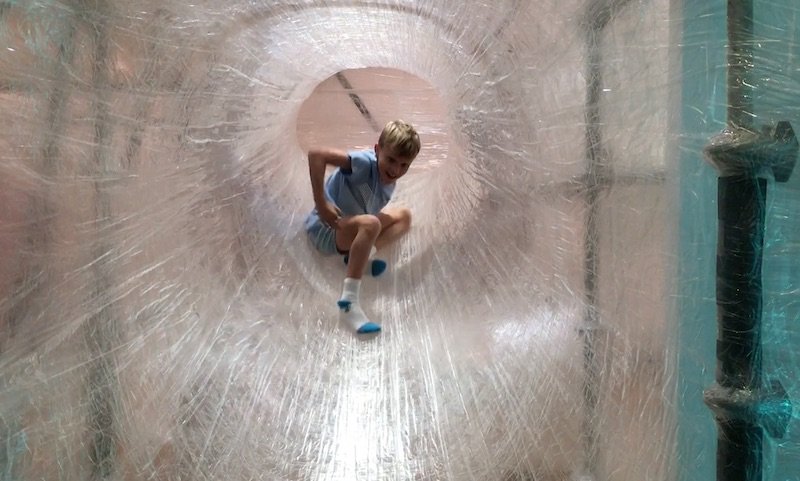 Recent Ipswich Art Gallery Exhibitions
No.1: Tape Scape
A unique two-storey 20 metre-square creative play space, this indoor play space was made entirely from 56,000 metres of packing tape!
Yep, this slippery slidey installation was designed and created by artist Eric Lennartson, came direct from the USA and was exclusive to the Ipswich Art Gallery.
Kids loved exploring the tunnels and slides, especially the ones that lit up and changed colours!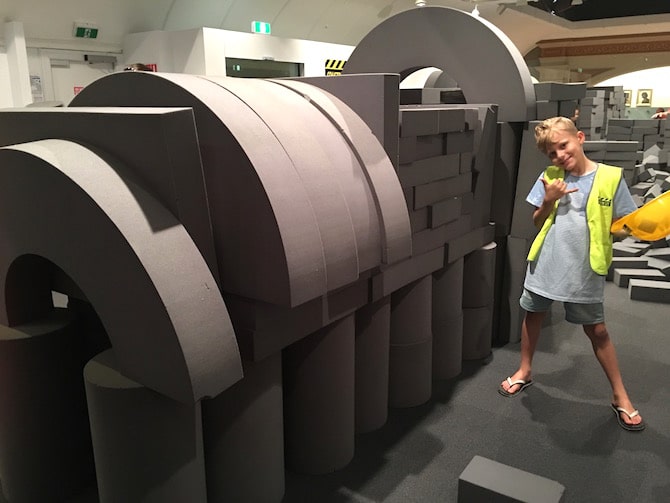 No.2: Ipswich Art Gallery Construction Site
The upstairs gallery room was FULL TO THE BRIM of giant grey foam blocks in all shapes and sizes.
Kids were given free range to build whatever they could imagine.
There were life-size Disney style castle constructions and sky-scrapers.
Kids worked together as a team to build whole cities!
But everyone had to keep an eye on those rogue toddler builders… they loved nothing more than to push it all down!
No.3: Ball Run
Ball Run was a creative challenge of major proportions.
Kids had a 'ball' (pun intended) as they stacked and positioned:
grooved timber lengths
cardboard tubing
flexible plumber's pipe, and
funnels in different configurations
Kids had to use bucketloads of masking tape to hold everything in place while trying to make the perfect vertical ball run.
It wasn't easy but it was loads of fun!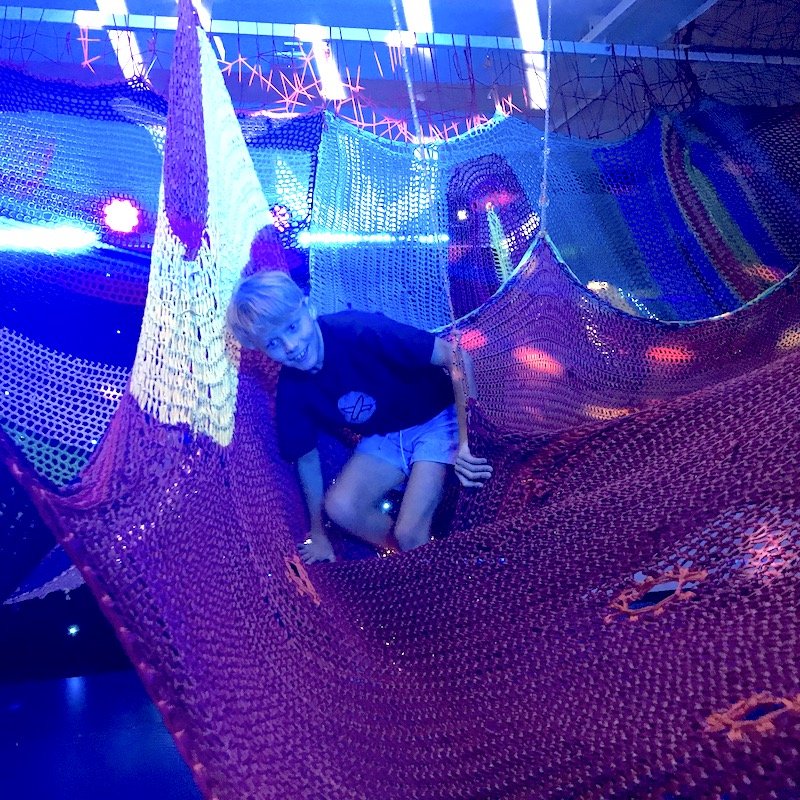 No.4: Climbing Web by Artist Evelyn Roth
Artist Evelyn Roth created a lifesize playground in the Children's Gallery during Easter 2018.
Suspended from the ceiling, this multi coloured crocheted net was a safe but challenging environment for kids to climb, tumble, slide, scramble up, and spin off the ground.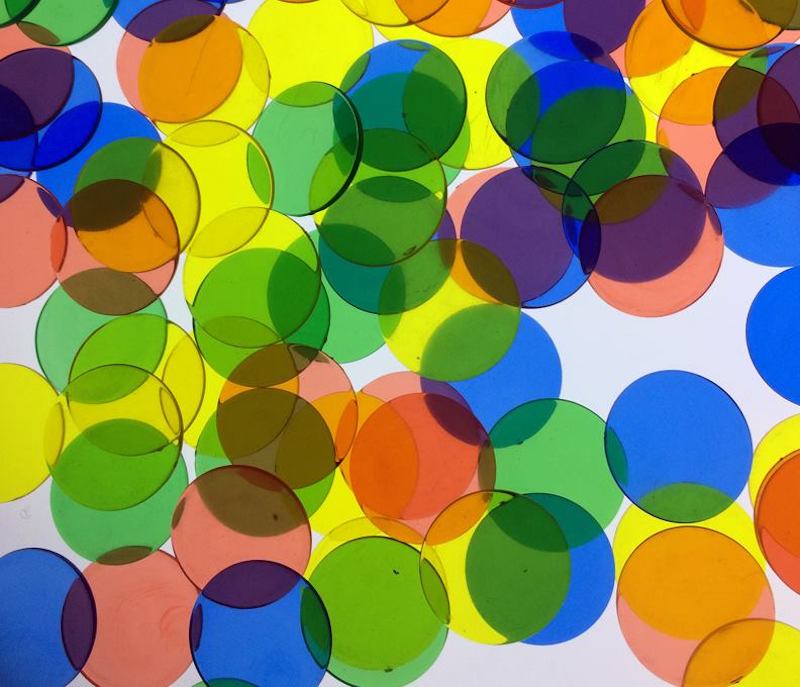 No.5: Light Play
Light Play was a chance for kids of all ages to explore light through hands-on activities such as this one.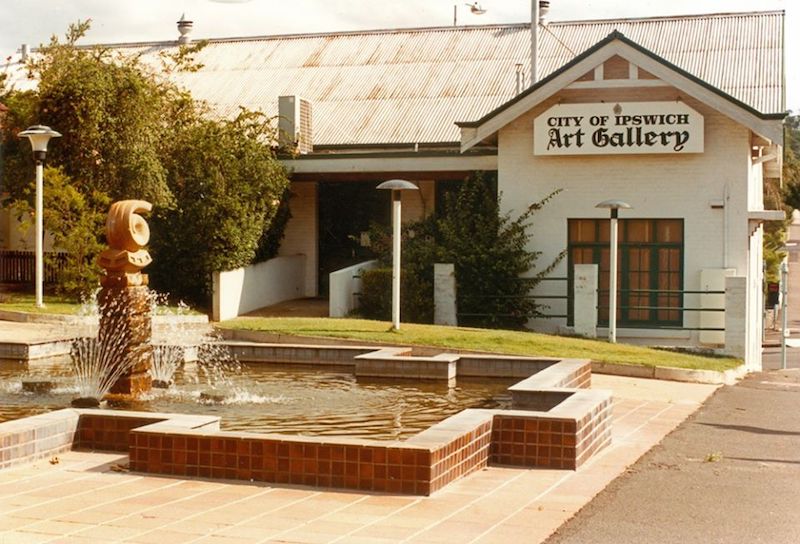 Where to eat at Ipswich Art Gallery QLD
As with most art galleries, food is a no-go.
It's best to eat before you come or stop mid-way for a snack stop outside the front entrance in the shade.
Bottles of water are permitted.
When you arrive, see one of the staff at the Gallery Information Desk, and leave your food and drink items in the Cloak Room while you explore our exhibitions.
Remember to collect them again as you leave.

Here's a list of cafes and eateries within walking distance of the Gallery

Or you can pack a picnic and eat lunch in one of Ipswich's fabulous parks when you are done.
A water bubbler and grassy area is situated in d'Arcy Doyle Place if you wish to bring a picnic lunch.
Hot tip: Queens Park Ipswich is the pick of the bunch.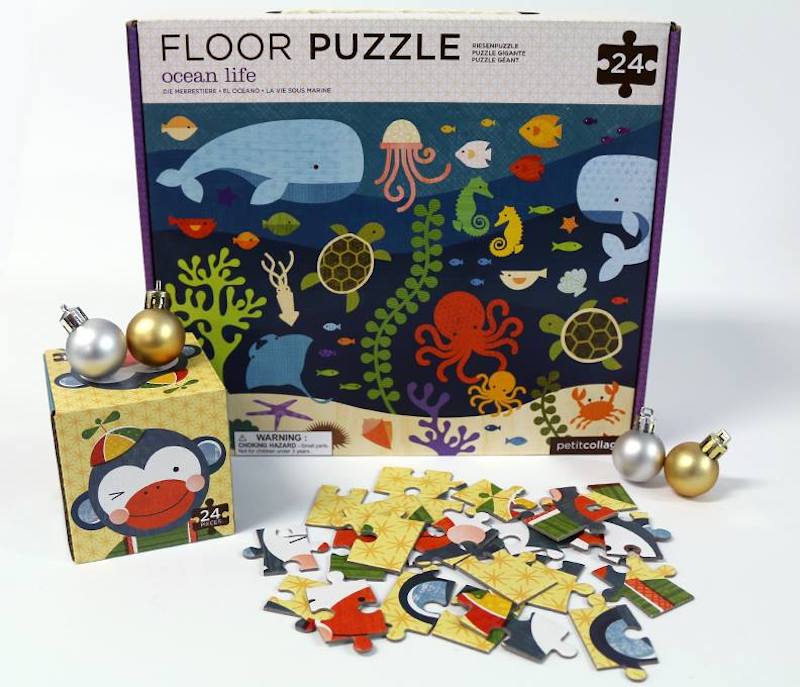 Ipswich Art Gallery Shop
The Gallery Shop stocks quality items children will love!
If you're looking for fun products that will help kids learn and express their creativity then the Gallery Shop is the place to visit.
Recent additions include:
craft kits by 'Seedling'
building packs by award-winning brand 'Zolo'
books by 'Scholastic-Klutz'
fibre optic lamps
Cubebot robots
KidzLab Science kits
Dingo sliders gliding airplanes
The Gallery Shop also stocks items adults will enjoy, including historic prints of Ipswich and books about art.
The Gallery Shop is located near the front Information Desk.
It's open 10am to 5pm daily.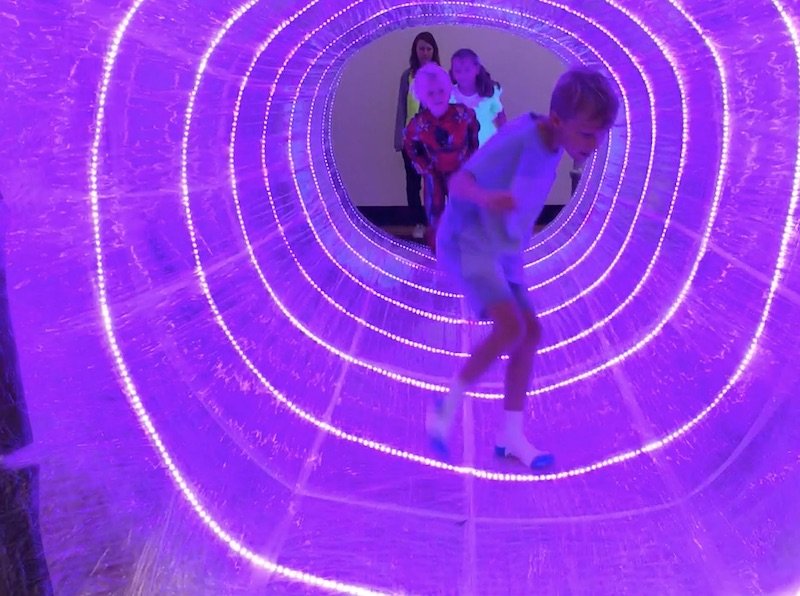 Best Things to do in Ipswich
Make a day of it in this heritage town.
Add these attractions to your Ipswich itinerary.
Visit Denmark Hill Conservation Reserve
Experience The Workshops Rail Museum – interactive displays & hands on fun for kids
Spy Mysterious Creatures in the Bremer River (This is Ipswich's very own Loch Ness Monster mystery!)
See the light show at Robelle Domain (and go swimming at the Domain swimming pools or Orion Lagoon)
Visit the animals for FREE at the Ipswich Nature Centre
Visit the Ipswich Visitor Information Centre to discover more local attractions and activities the family can enjoy!
Race into the Qld Motorsport Museum
Check out the vintage treasures at Ipswich Antique Centre
Dawdle in the Japanese Gardens in Queens Park "Nerima Gardens"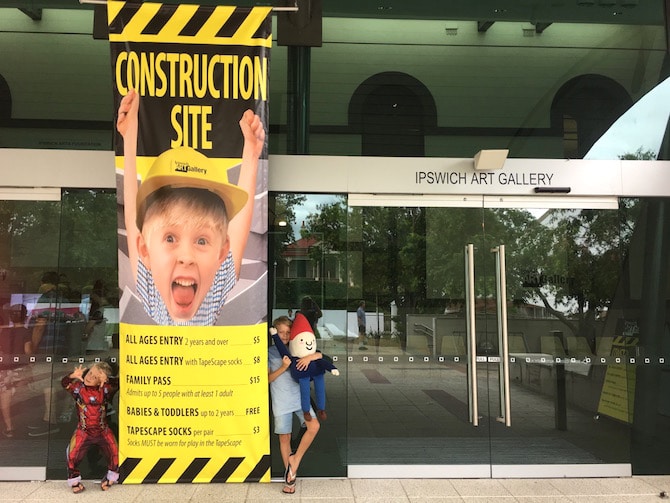 THE INSIDE SCOOP: Ipswich Art Gallery School Holidays
Correct at time of publication on Roam the Gnome. Please check with venue for updates. We apologise in advance if there have been any changes we are unaware of. All prices in AUD dollars, unless otherwise stated
Ipswich Art Gallery Address: D'Arcy Doyle Place; a pedestrian mall section of Nicholas Street between Brisbane and Limestone Streets in the Ipswich CBD.
Telephone: 07 3810 7222
Email: [email protected]
Keep up to date via their e-Newsletters, and Facebook.
Opening Hours:
Exhibitions are open daily 10am–5pm (unless stated otherwise)
All ages. The Gallery exhibitions are recommended for ages 2 to 12 years.
Children must be accompanied by an adult at all times.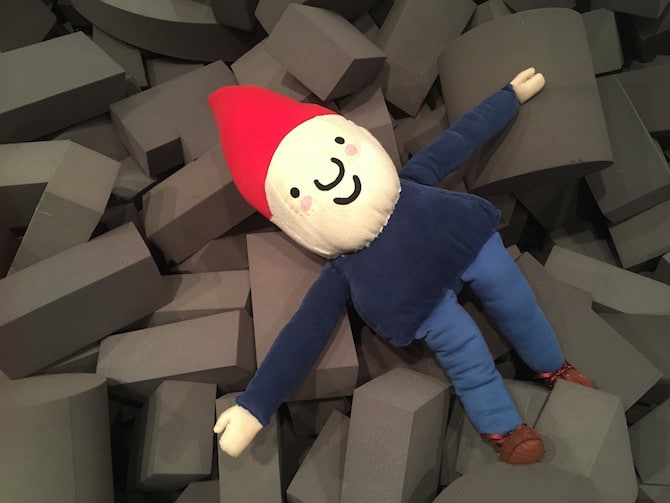 Entry Fees:
Some exhibitions carry an entry fee.
Others are free.
Please check with the Gallery before you go.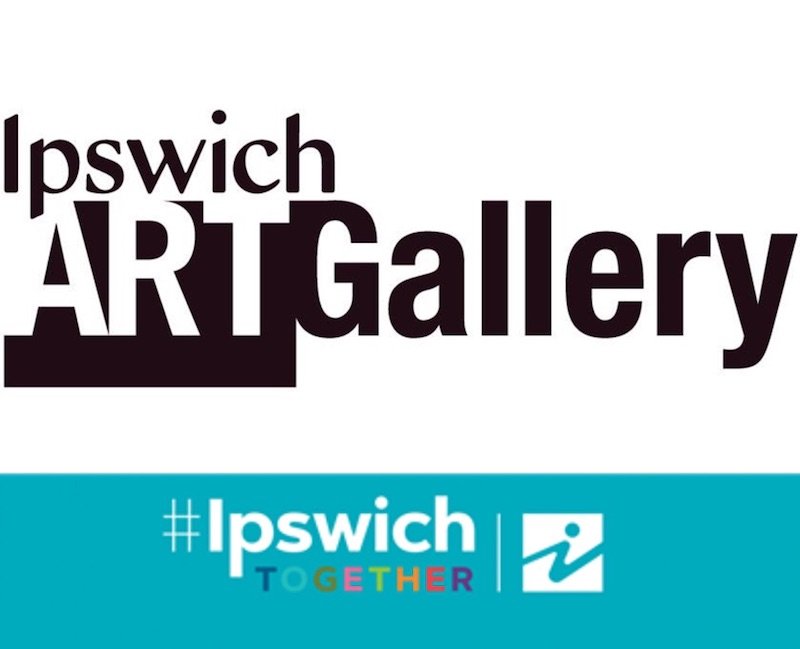 How to get to Ipswich Art Gallery in Brisbane
By Train or Bus:
The Gallery is a short walk from the Ipswich Railway Station as well as bus stops.
If travelling by train, alight at Ipswich Station. The Gallery is a 4-minute walk from the station.
Walk left up Bell Street, right onto Brisbane Street and left onto d'Arcy Doyle Place. Visit TRANSlink for service and timetable information.
By Car:
The Gallery is a 40-minute drive from Brisbane CBD and about 1 hour from the Gold Coast.
If you are coming from out of town, print this helpful information sheet of directions. If you get lost, call the Ipswich Art Gallery on 07 3810 7222 and they'll help you find your way.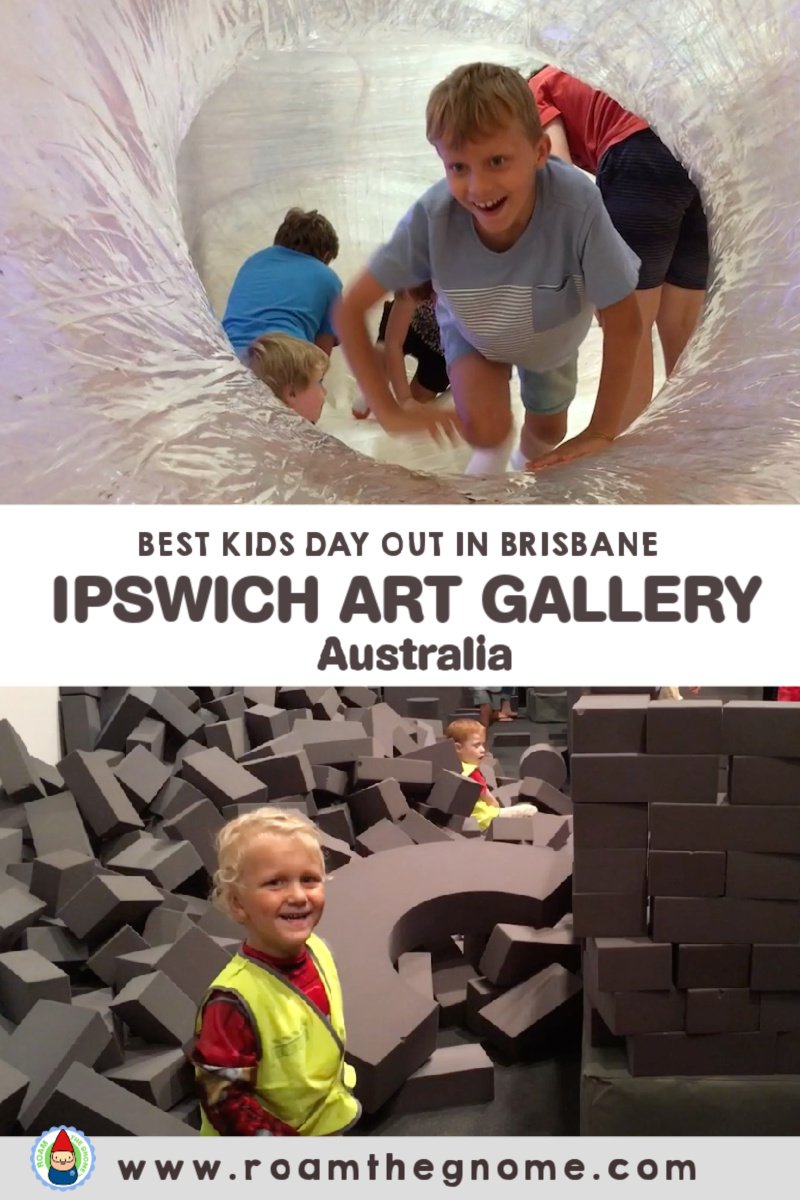 Ipswich Art Gallery Parking
Free parking on weekends is available in the Ipswich City Square car park.
During weekdays Ipswich City Square car park offers free parking for up to 3 hours weekdays. Charges apply for 4 hours or more.
Paid metered parking is available in most side streets.
You can find more information about parking in Ipswich CBD here.
Ipswich Art Gallery Map
Facilities at the Art Gallery Ipswich
The Gallery is wheelchair and pram accessible.
Small belongings and nappy bags for infants can be taken into the Gallery, however umbrellas, backpacks, large bags and all food and drink (water bottles permitted) must be checked into the cloakroom at the Gallery Info Desk.
The Gallery has a Parents Room located on the lower ground level of the building.
Toadstool Rating: Art Gallery in Ipswich
The distance to get there is the only downside.

Looking for Free Things to Do in Ipswich?
Click the blue links below for more Brisbane tips