INSIDE: Ultimate Guide to Hong Kong Flower Market & what you'll find there.
The Flower Market in Hong Kong is an elegant place to wander after a stop at both the Yuen Po Bird Gardens, and the famous Hong Kong Goldfish Market street.
The colors and scents of the flowers are breathtaking.
The highlight for us was seeing all the different types of artificial grass you can buy in Hong Kong too.
Take a look!
Disclosure: This article contains affiliate links. If you make a purchase after clicking on one of these links, we may receive a small commission at NO extra cost to you.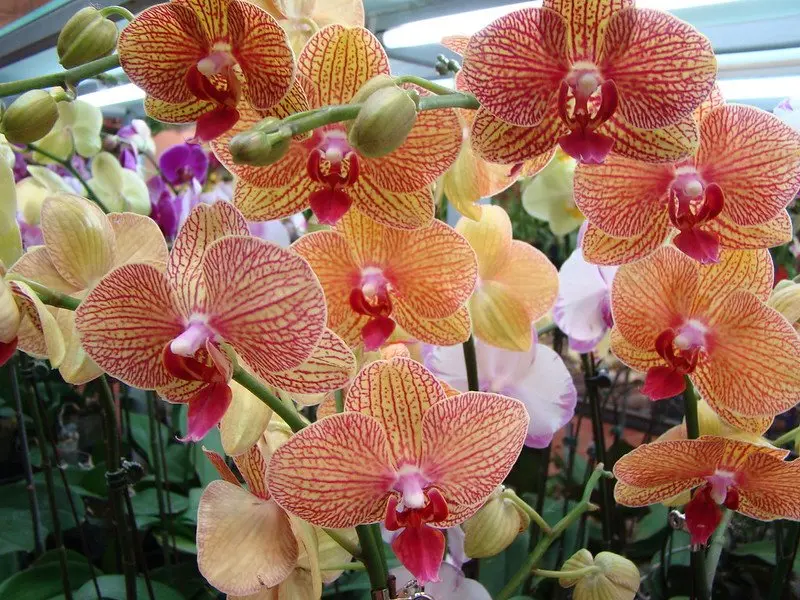 Image credit: Vasenka Photography via Flickr CC BY-2.0
Symbolism of Chinese Lunar New Year
The Prince Edward Flower Market Hong Kong is popular all year round, but never more so than when Chinese New Year approaches.
Local Hong Kong people fill their private houses with carefully selected flowers and greenery.
These flowers in Hong Kong, in a similar way to Hong Kong Chinese keeping Goldfish, are bestowed throughout the home in a quest to attract good luck, wealth and prosperity in the next Lunar cycle.
---
Book Now: Take a Small Group Walking Tour of the Kowloon Markets to visit 6 local Hong Kong Markets including the flower street & street food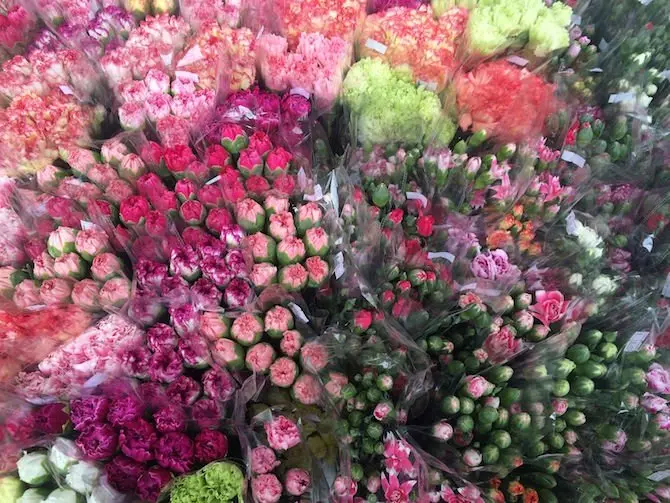 The Importance of Chinese New Year Flower Blooms
Cultural China states:
"In the days and weeks leading up to the start of the New Year,
homes are cleaned from top to bottom and no corner or crevice is left un-swept.
The rooms are then decorated with vases of flowers and live plants.
Fresh and candied fruits are also laid out in the home.
All of these play a part in the celebration and all have a special meaning and tradition behind them.
Live, blooming flowers symbolize the rebirth that will take place with the coming spring.
Fruit blossoms symbolize the start of the cycle that will result in a new crop of fruit later in the year."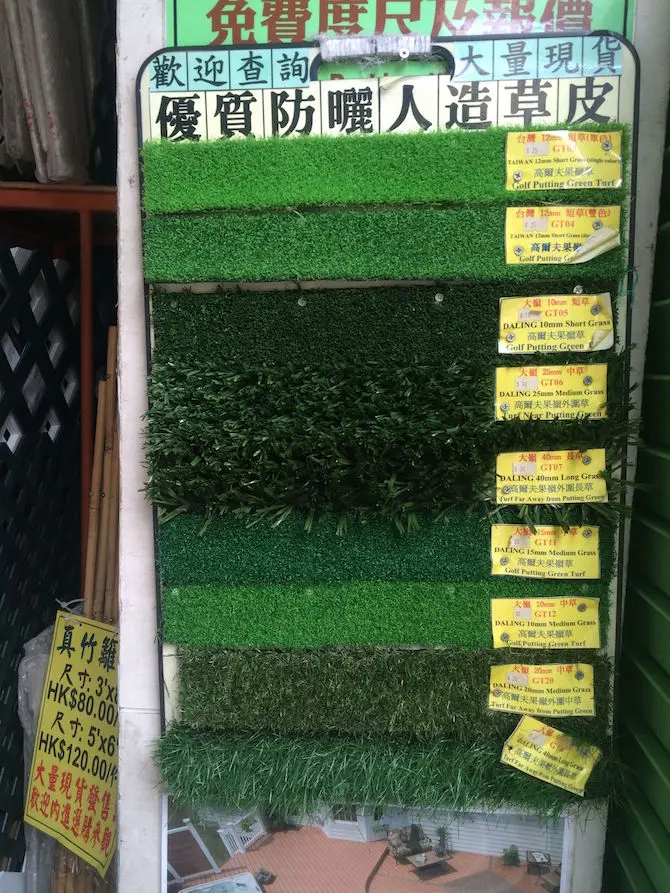 What you'll find on the Hong Kong Flower Market Road
Every Hong Kong flower shop in the market offers something a little different.
Be sure to look around properly!
If you are wondering where to buy plants in Hong Kong, or wholesale flowers, start here.
Challenge the kids to find and count ALL the different types of artificial grass available!
Who knew that fake grass could be so incredibly exotic and fun?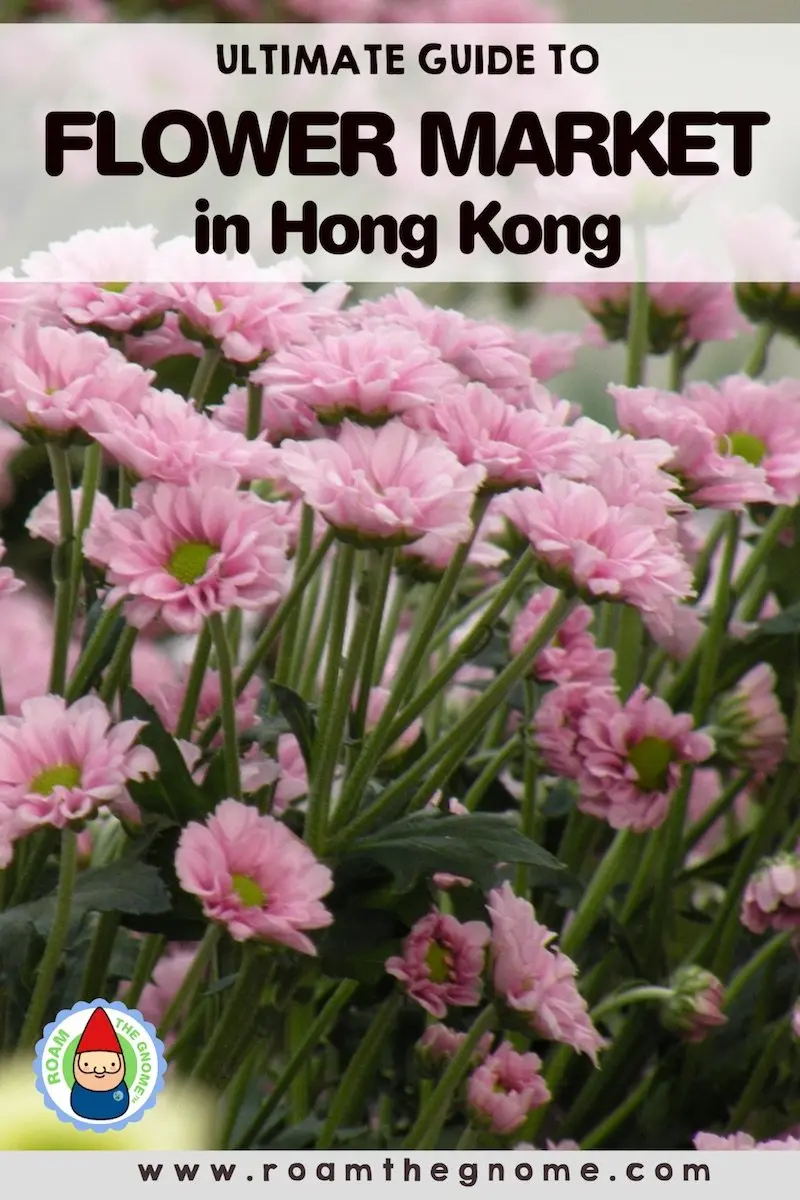 Public Toilet at Flower Market Street
Hot tip: As the Hong Kong Flower Market Road is a street of flower vendors, there are no toilet facilities available for the general public.
The closest public toilet is 188 Sai Yee Street (near Mong Kok Flower Market).
Types of Flowers in Hong Kong markets
If you LOVE flowers, then a wander through Hong Kong Flower Market road is a nice way to spend an hour or two, taking in the sights and perfumes of these pretty buds.
The range of flowers and plants on offer is incredible.
At the Hong Kong flower street markets, you'll find:
orchids
bonsai
potted plants
seeds and bulbs, and
blooming cut flowers of all varieties at really, really reasonable prices.
The Hong Kong Flower Market street is really two streets, and while it is not big compared to flower markets in other large cities, if you are a flower lover, you'll appreciate the differences.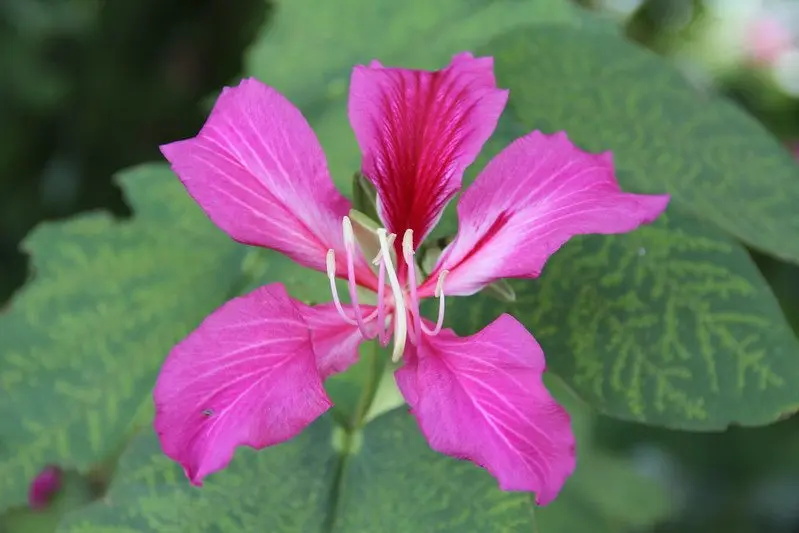 Image credit: TreeWorld Wholesale via Flickr CC BY-2.0
Hong Kong National Flower
The Hong Kong flower symbol is the five-petaled Bauhinia Blakeana, another name for the Hong Kong Orchid Tree.
This pretty National Flower of Hong Kong is vibrant, a fushsia colored blossom with red highlights.
The flower on Hong Kong flag is a stylised version of this HongKong orchid flower, in the centre of a Chinese red field.
Look for it at the HK flower market.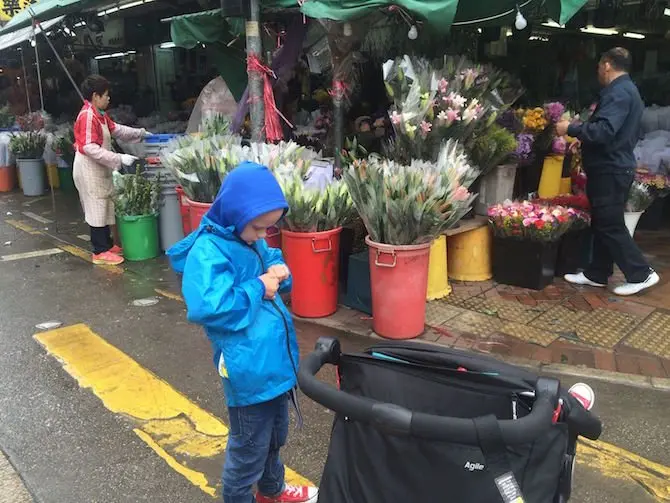 Safety for Kids at Hong Kong Flower Market Kowloon
Keep an eye on the traffic and watch your kids with a close eye at all times, as you wander the flower market HK shops.
This shopping destination is a ROAD, not a car-free pedestrian thoroughfare like many other markets, and it's a fairly busy one at that.
Image credit: Carmen Artigas Martinez via Flickr CC BY-2.0
THE INSIDE SCOOP: FLOWER MARKET MONG KOK
Correct at time of publication on Roam the Gnome. Please check with venue for updates. We apologise in advance if there have been any changes we are unaware of. All prices in US dollars, unless otherwise stated
Address: Flower Market Road, Prince Edward, Kowloon
Website: Click here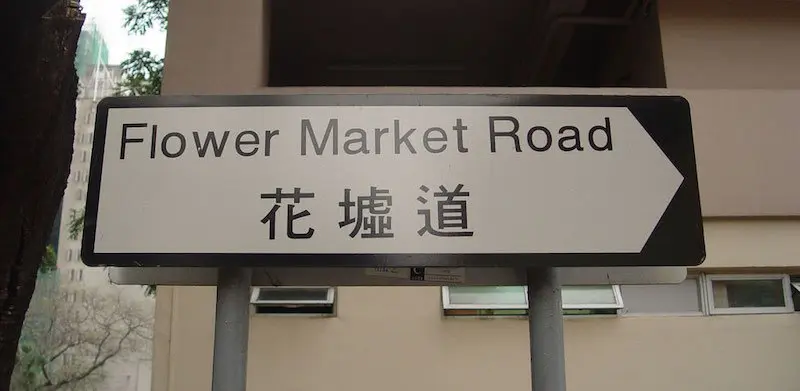 Flower Market Hong Kong Opening Hours
The Hong Kong flower market opening hours are:
7am until 7.30pm
Most shops opening to the public from 9.30am
Open Monday through Sunday, except for first day of Chinese New Year
Entry Fees:
Entry to the market is free.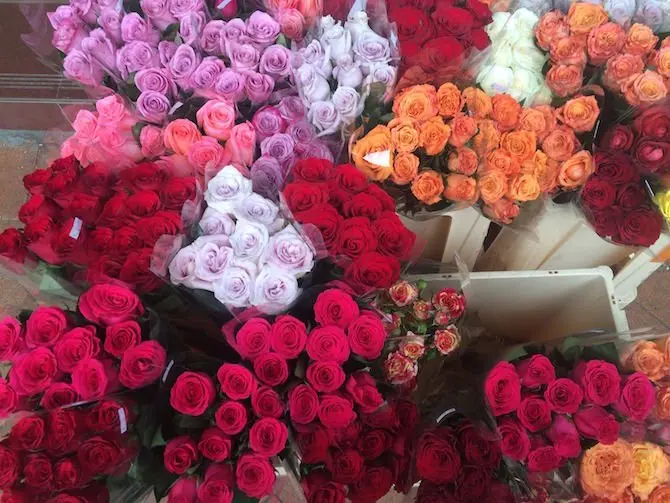 How to get to Flower Market in Hong Kong
By MTR:
Catch the MTR train to Prince Edward Station. Exit B1. Walk east along Prince Edward Road West until you reach the market, OR
Catch the MTR train to Mong Kok East Station, Exit C. Walk to Sai Yee Street via the footbridge and follow the signs.
Parking: Limited parking available. We recommend public transport.
Map of Flower Market Street in Hong Kong
Toadstool Rating: Flower Street Markets
A lovely spot for flower lovers, but not so much to do for kids.


Looking for More Things for Kids to Do in Hong Kong?
Click the blue links below for more Hong Kong attractions on Hong Kong Island, Kowloon, The New Territories and Lantau Island