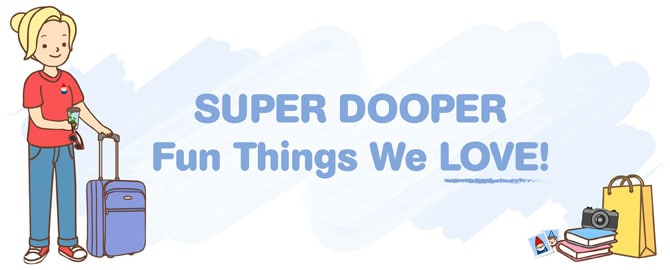 Sugar Painting Art – watch these animal shaped candies being made!

When visiting China with kids, be sure to keep an eye out for someone making intricate sugar candies in the shape of animals.

This Sugar Painting Art is extraordinary, and as it is a dying art, it will be something the children can marvel over even more.



Traditionally sugar painting art, and what picture the candy maker draws, is determined by the child's spin of a zodiac wheel. The zodiac wheel included the 12 signs of the Chinese zodiac – rat, ox, tiger, hare, dragon, snake, horse, sheep, monkey, rooster, dog, and boar. But in recent years, you'll often find other animals on the spinner too. There's now things like butterflies, phoenixes, fish, cartoon characters- I've even seen caricatures of children's faces!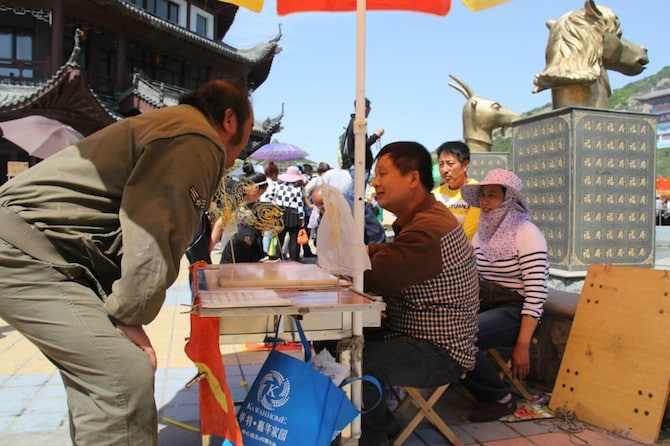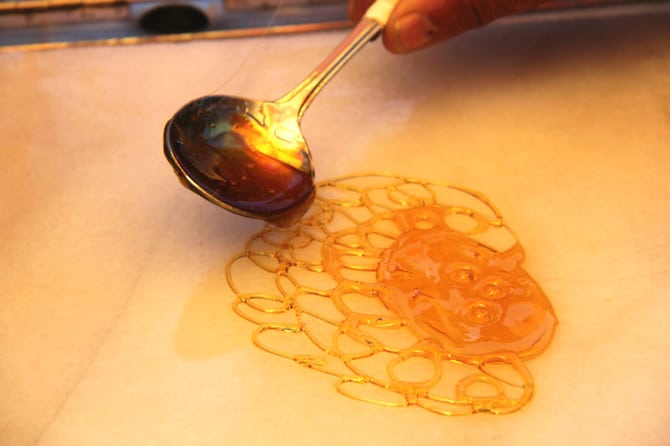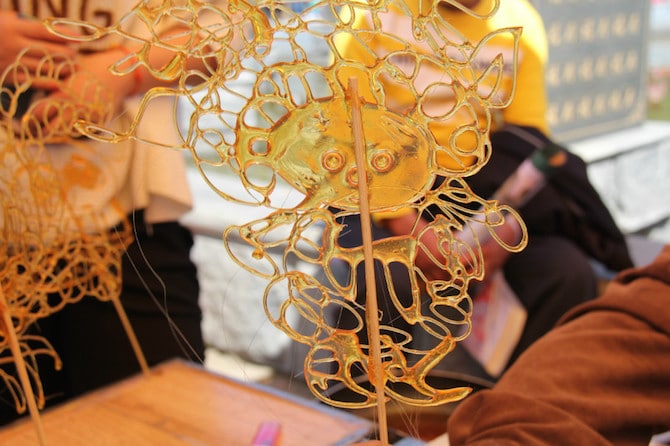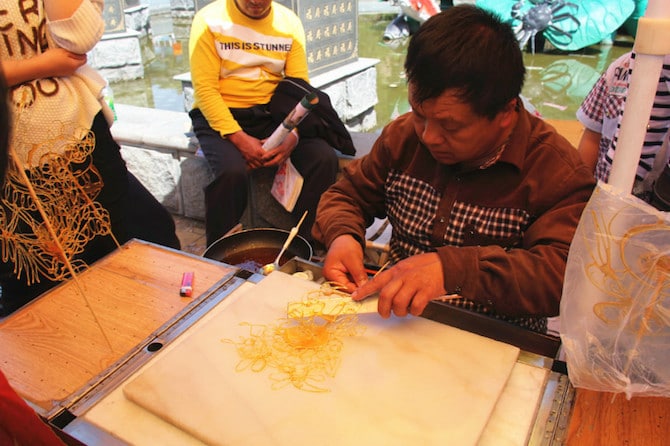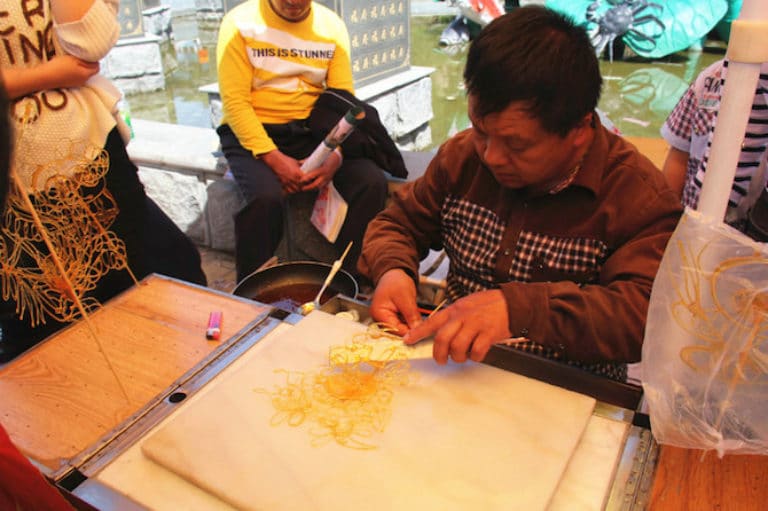 Hand-made candies in the form of animal pictures in Qingdao, Shandong, China.



This video above shows you the process of sugar painting art to make a butterfly. Roam the Gnome, the kids and I were gob-smacked to see something so intricate and fragile being made from sugar syrup. Watching the creativity of human beings unfold through our need to "make good stuff" is one of life's joys I think.

These candies are made from a caramel sugar syrup (brown sugar and raw sugar mixed together and melted). The artist fills a metal spoon with a scoop of the caramel and guides the metal spoon to drizzle the syrup. This slow drizzle is then controlled by the artist and shaped to form lines of a picture. The sugar candies are created on top of a block of marble as the marble surface helps the boiling hot syrup to quickly cool, which helps the picture to hold in place.

Once the sugar painting art is complete, the artist 'glues' a wooden skewer stick onto the back of the picture with another dob of sugar glue and then presents the candy to the child to eat. Yum!



Surprise!

Can you imagine your children's faces when they are handed their very own candy, made right in front of them? This is a few steps up from seeing Rock Candy being made and they love that too. But candy in the shape of an animal that you chose, wow. Made by hand. Not mass produced or bought in a packet from a shop. That's something for the memory box. It's a time to take lots of pictures!

This candy only lasts for a day or two, but I'm pretty certain that won't be a problem. I have a feeling my boys would wolf this down in 10 minutes flat.

Makes you want to book a trip to China just to buy one, doesn't it? Let us know if YOU'VE tried these!

Photo credits: 360

PS: Be sure to follow us on Instagram for more travel with kids adventures!