INSIDE: Roam the Gnome's Guide to Brightmore Reserve Bike Track in Sydney for kids.
Want to burn up some of your kids' excess energy?
Our favourite way to do that is by taking the kids to a scooter/bicycle track for kids.
In North Sydney, this park is worth a visit with scooters and bikes in tow.
Check out all the details about Brightmore Reserve in Cremorne including how to get there, below.
Disclosure: This article contains affiliate links. If you make a purchase after clicking on one of these links, we may receive a small commission at NO extra cost to you.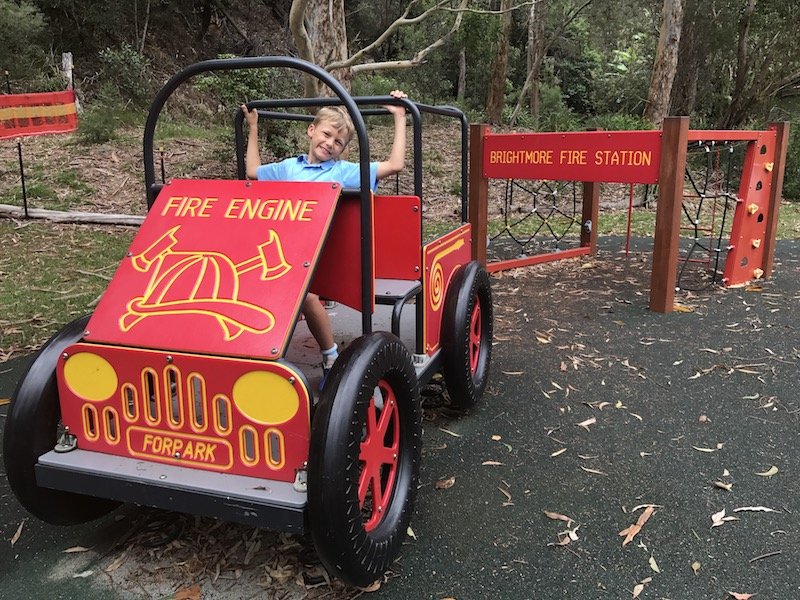 Guide to Brightmore Reserve Cremorne Sydney
The best Bike Track for kids in Sydney?
Visit Brightmore Reserve in Cremorne Sydney!
This kids bike park is surrounded by grassy fields, shaded lunch tables, and LOTS of open space.
Bring a picnic.
---
RELATED: Everything you need to know about Sydney Park Bike Track for Kids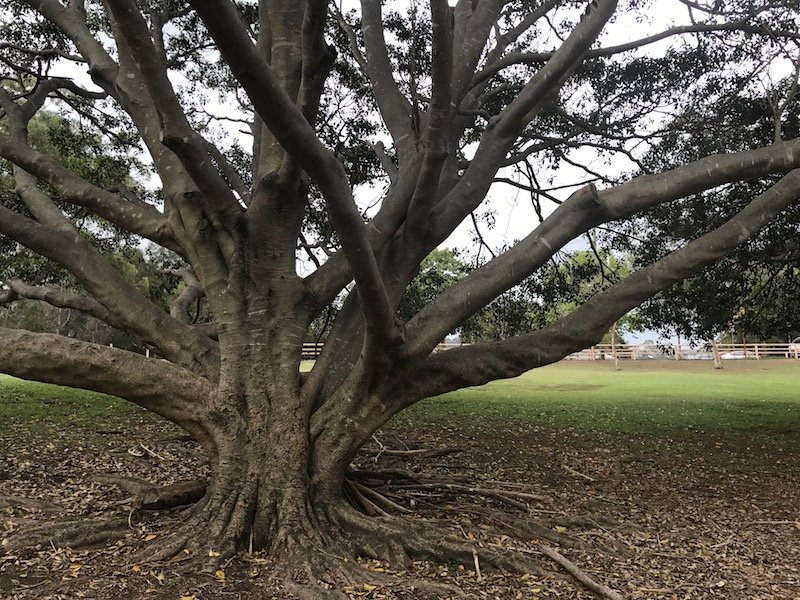 Tree Climbing
Plus when the kids get tired of riding bikes and scooters around the miniature roads, there are trees to climb, and playground equipment to clamber over.
---
RELATED: Ultimate List of the Best Things to do in Sydney with Kids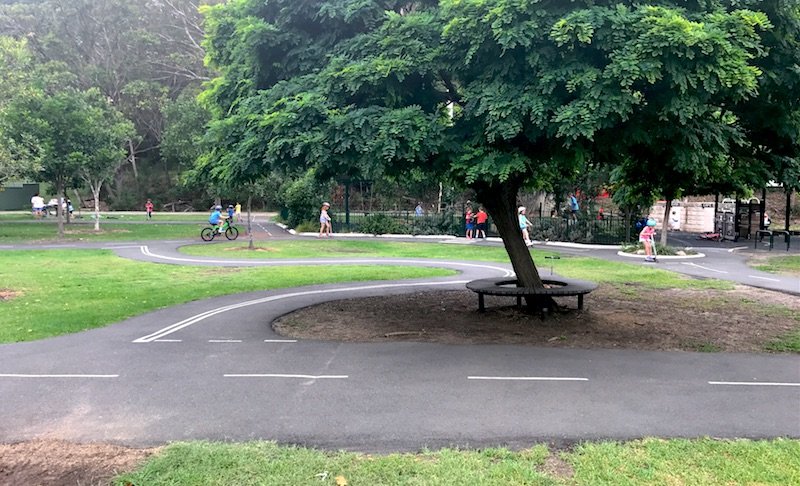 Brightmore Reserve Bike Track Cremorne
There's tonnes of fun at this North Sydney bike park road system.
The highlight are the ring-road bike paths for kids, complete with dual lanes, passing lanes, pedestrian crossings, street signs, and roundabouts!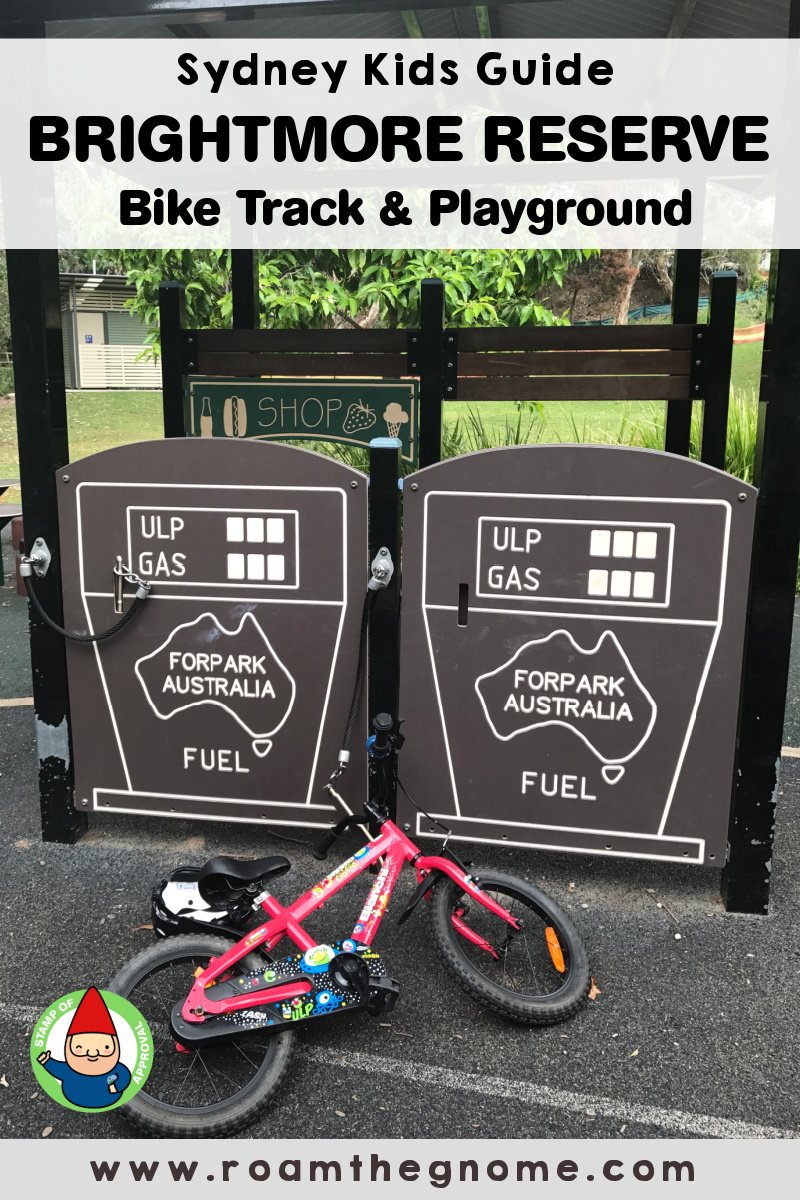 At this cycle playground, you'll also find:
a petrol station, with fuel bowsers and hand-held fuel pumps
a "mini-mart shop window" next to the petrol station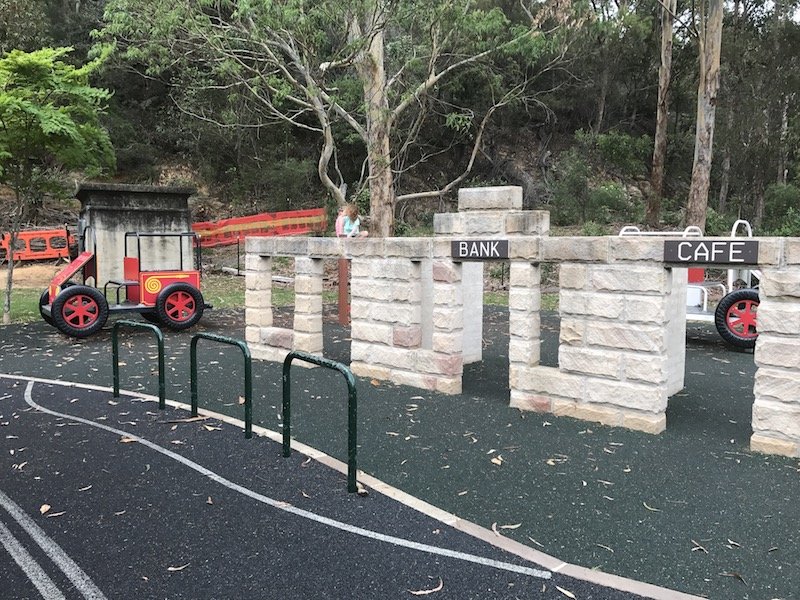 More at this Bicycle playground
a themed imaginative play area with a sandstone "set of shops" with a bakery and cafe
an interactive fire engine and ambulance vehicles
a small climbing frame net
Sydney Bike Track parking
There's even parking bays for the kids to park their bikes!
Plus, this is a fully fenced playground in Sydney for kids.
There's also a fully-fenced play area with swings, slide and spring rocker in the middle of the scooter playground area.
You can definitely spend a few enjoyable hours at this kids bike track/bicycle playground. It's the perfect spot to practice bike riding with toddlers and preschoolers too.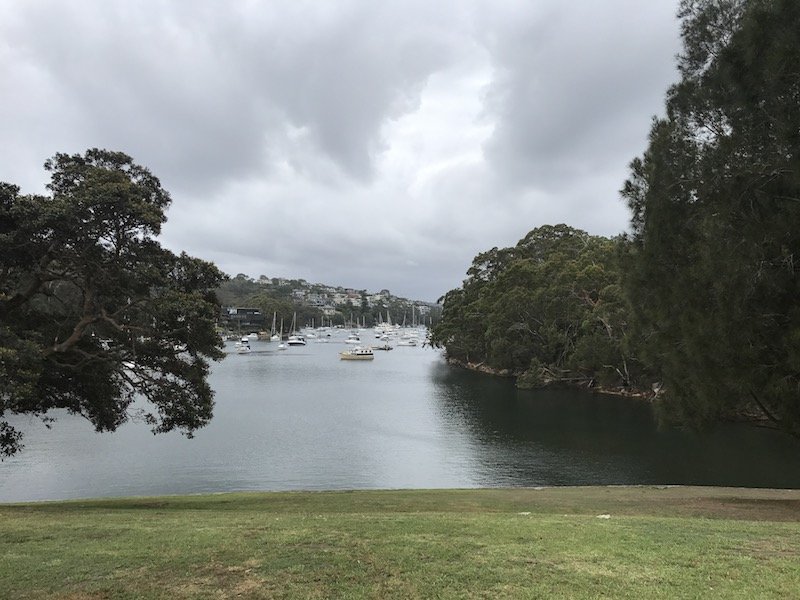 Views from Primrose Park carpark opposite Brightmore Reserve
THE INSIDE SCOOP: Brightmore Reserve Sydney Park
Correct at time of publication on Roam the Gnome. Please check with venue for updates. We apologise in advance if there have been any changes we are unaware of. All prices in AUD dollars, unless otherwise stated
Address: Brightmore Reserve is Young St, Cremorne NSW 2090
Telephone: Call Council on (02) 9936 8100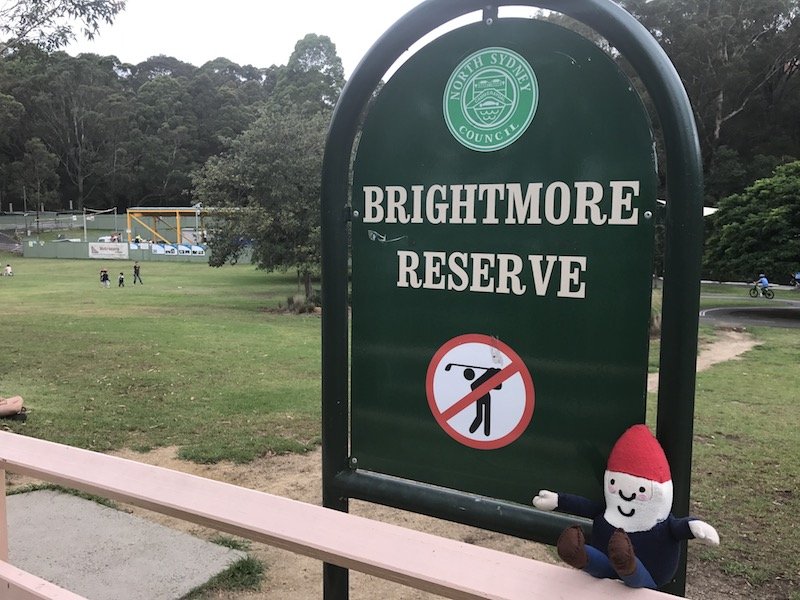 How to get to Brightmore Reserve Sydney
By Bus:
From Town Hall station, catch bus 430 towards Taronga Zoo
Disembark at Neutral Bay Junction, on Military Road
Walk 12 minutes from Military Road to Brightmore Reserve
Other buses also arrive at Neutral Bay Junction.
By Car: Click here for google map directions
Brightmore Reserve Parking
There's plenty of free parking onsite in the carpark.
Facilities at Brightmore Park Cremorne
Toilets: Yes, modern clean toilets next to the playground
Water: Yes, water bubblers and taps
BBQ facilities: Yes
BYO healthy picnic food and snacks.
Picnic tables: Yes
Hot tip: Read our guide to the big list of the best healthy picnic snacks & road trip food. You won't regret it!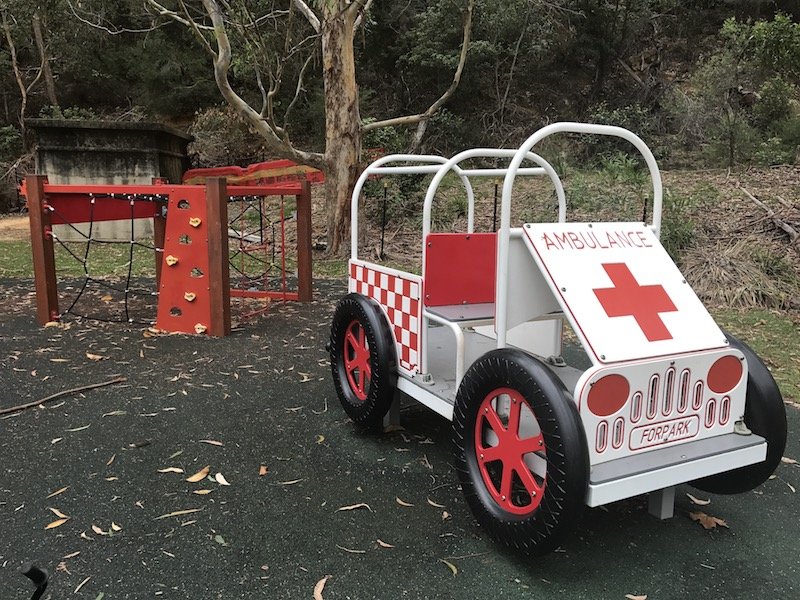 Other North Sydney Parks Nearby
Primrose Park Sydney
Primrose Park is across the road from the Brightmore Reserve car park on Grafton Street (off Young Street), Cremorne. Limited on-street parking is also available.
Primrose Park is a 10 minute walk from Military Road where there are numerous bus stops.
Primrose Park has:
four tennis courts (court hire 9908 2366)
two football sports fields, hockey field
four cricket fields and nets
change rooms
car park
public toilets
hockey and tennis club houses
an art and craft centre
bush pathways
seating and timed lights.
Historical items and sites including Aboriginal rock art indicate that Primrose Park was frequented by the Cammeraygal people.
Tunks Park Playground Sydney
Another fun nature-style playground, Tunks Park Playground, is only five minutes drive away.
Don't miss it if you are in the area.
Toadstool Rating: Cremorne Brightmore Reserve
This tricycle track is tops for bike and scooter riding kids!

Looking for More of the Best Playgrounds in Sydney This Weekend?
Click the blue links for more Sydney city attractions