INSIDE: Everything you need to know about Big Top Playhouse Coomera Indoor Play Centre Gold Coast.
BIG TOP PLAYHOUSE Coomera Gold Coast indoor play centre is a bit different to the norm.
For starters, there's a breeze of FRESH air wafting through the entire space, and the cafe has both indoor and outdoor seating.
But it's the fact that Big Top Playhouse Indoor Play Centre is CIRCUS THEMED that made us smile!
It's best suited to kids under 8.
Take a look inside below, plus get all the details of how to get there, opening hours etc too.
Disclosure: This article contains affiliate links. If you make a purchase after clicking on one of these links, we may receive a small commission at NO extra cost to you.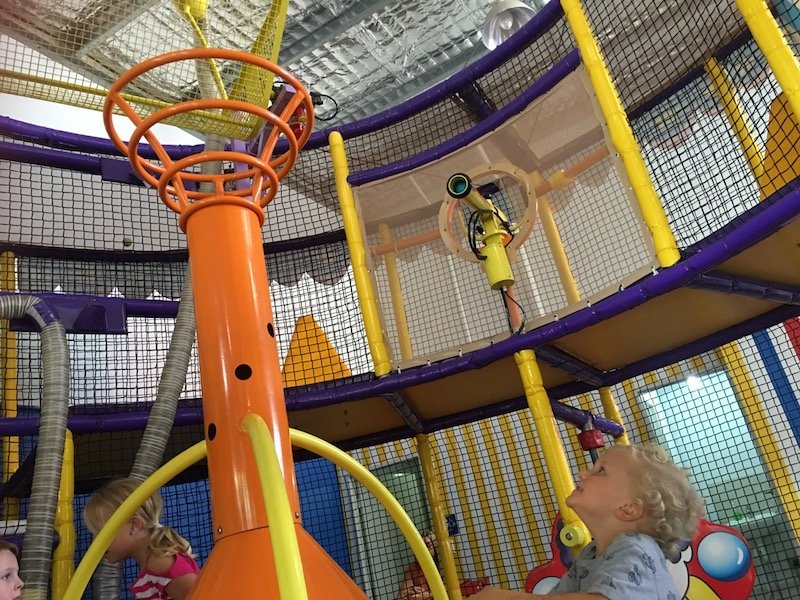 Guide to Big Top Playhouse Coomera
Big Top Playhouse (formerly Yard Apes indoor playground) is on the northern end of town in Upper Coomera.
It's smack bang in the middle of the industrial estate, which means there's no worries about how much noise the kids will make!
It's the first indoor playcentre we've come across that has access to the outdoors and fresh air, a nice change from air-conditioned confines, BUT it does mean that this playcentre is hotter than normal, especially if you visit as we did in the summer months.
It was stifling.
The happiest mums on the hot day we visited were the ones who arrived first, snapping up the seats by the open door where the cool breeze wafted over.
But in the cooler months, the openness of the space, and that circulating fresh air is the number one reason we'd head to this play centre.
UPDATE: Roller Doors are open everyday for fresh air ventilation, and the new owners sourced and installed a new cooling system to solve this issue.
---
RELATED: Big List of Things to Do on the Gold Coast with Kids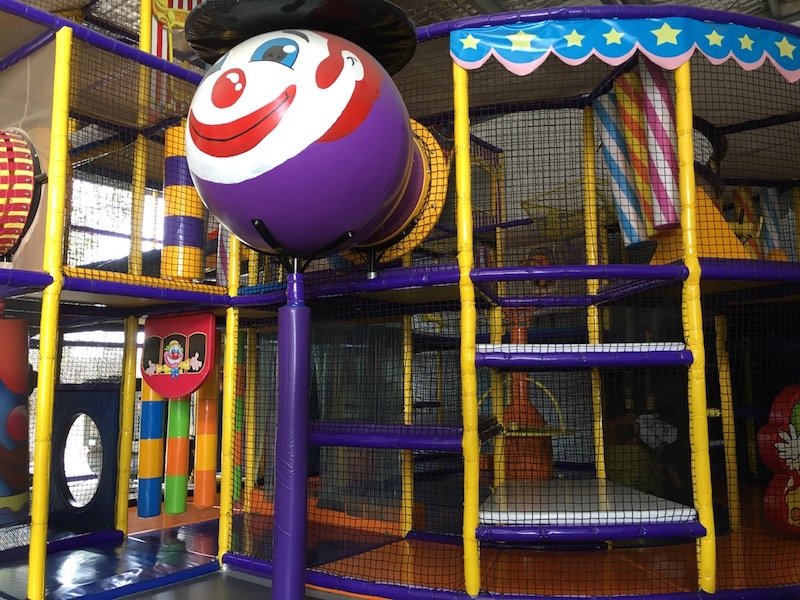 Things to do at this Indoor Play Centre Gold Coast (Formerly Yard Apes Coomera)
Kids 5 + with socks on their feet can explore the clean and well-kept multi-level climbing structure.
There's:
punching bags
obstacles to scale
poles to weave through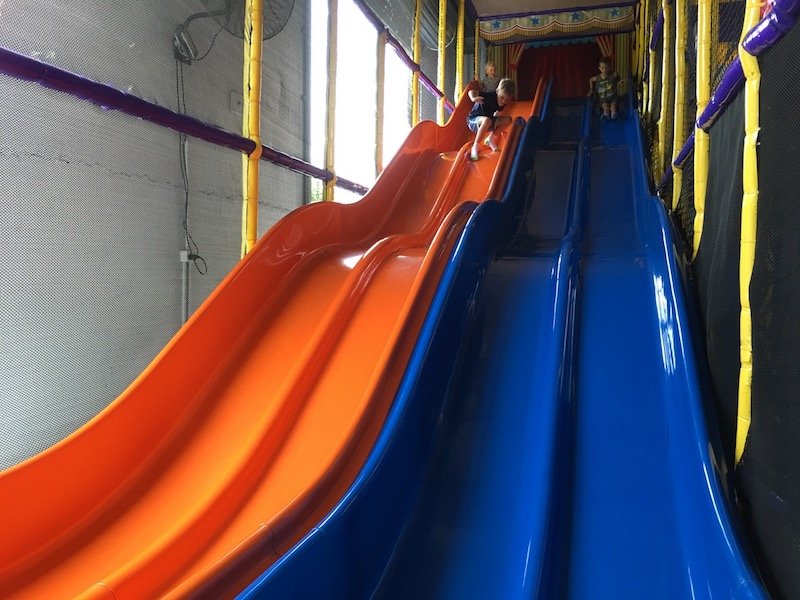 Giant slides
There's two giant dual slides so kids can race one another, or mum and dad.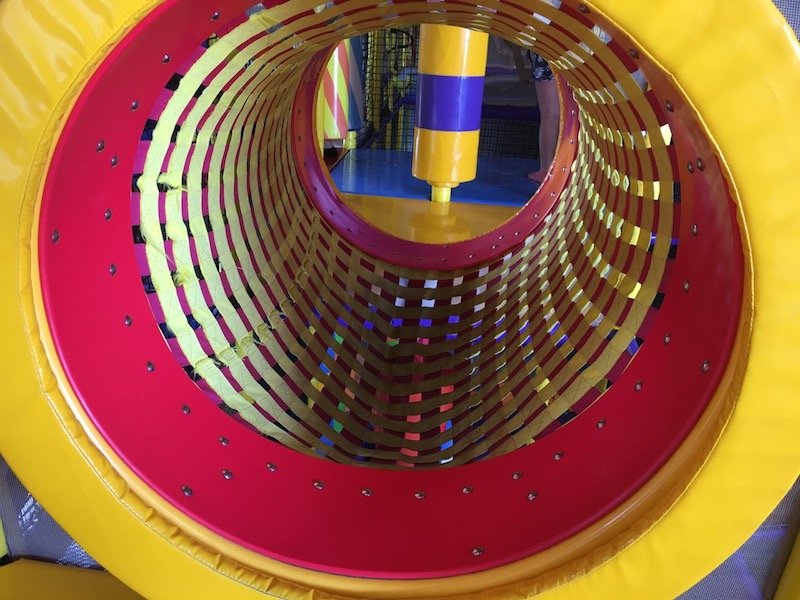 Tunnels & Hiding spots
Find:
mesh tunnels, and
climbing mats.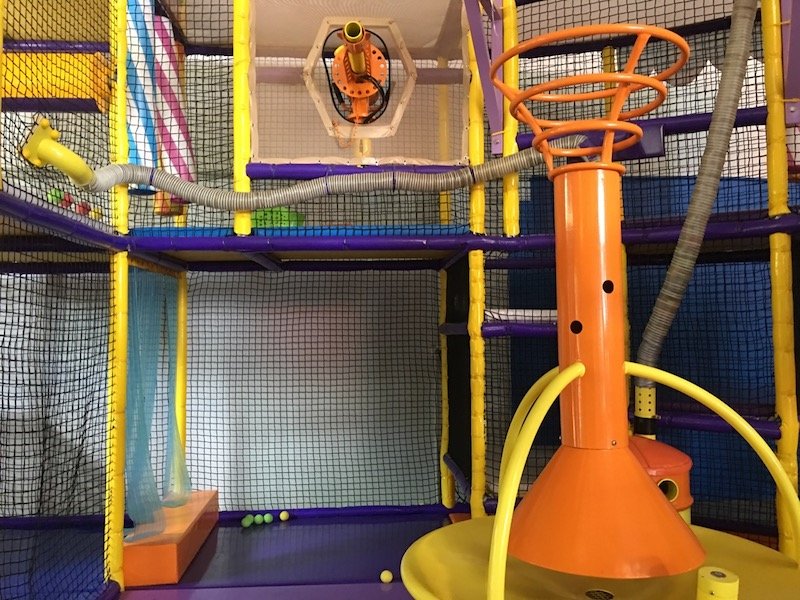 Airgun Battle Zone
My boys headed straight to the Airgun Battle Zone.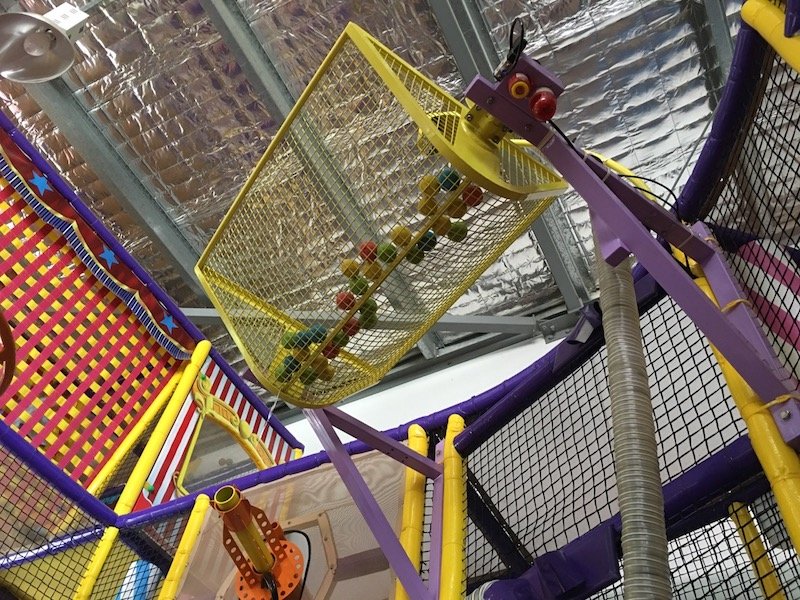 Beware of the NOISY ALARMS!
When the kids have popped enough balls into the loading tubes that zip the balls upwards, and the bucket has filled, an alarm sounds to warn children of impending doom.
BALLS falling!
(I did investigate and it seems the kids can press go on this action via a handy button, which may explain the repetitiveness of the alarm sounding!)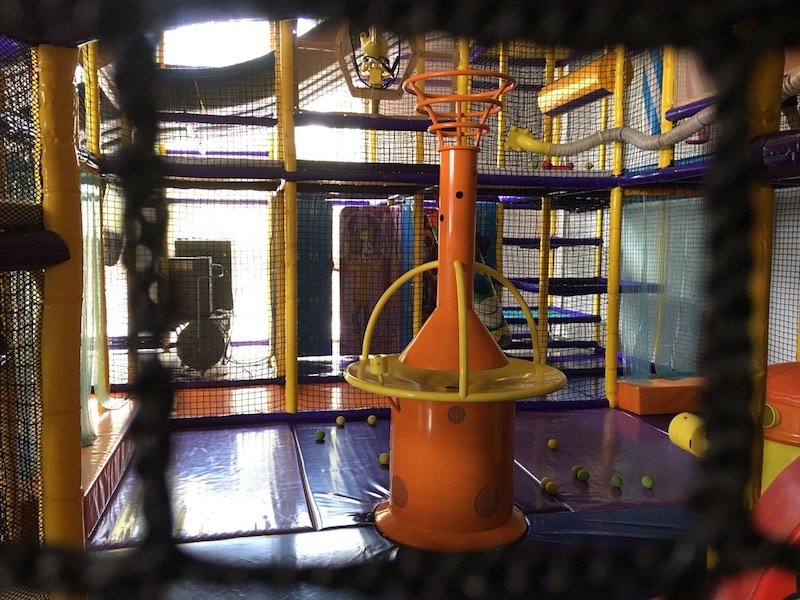 Adults can play too!
Jack was in his element, filling a plastic shopping basket with balls, then loading them into the airgun to fire.
Here's something new – parents are encouraged to play with their children in the Big Top Playhouse modular structure.
Woo hoo!
That's double the fun.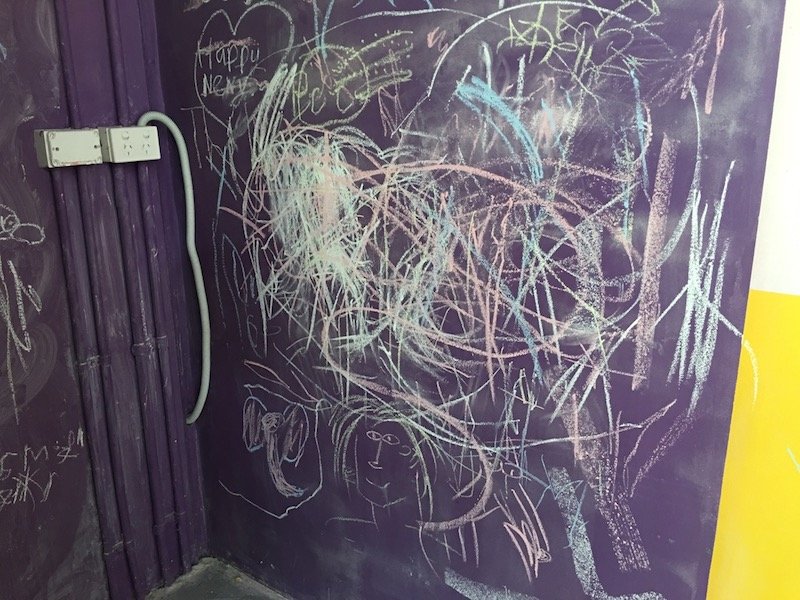 MORE Things to do at Bigtop Play Centre
No.1: Movies on screen
There's a small movie-watching zone with comfortable chairs to lounge in.
Plus, a chalkboard wall for those who want to draw or scribble, or take a bit of time out from the other kids.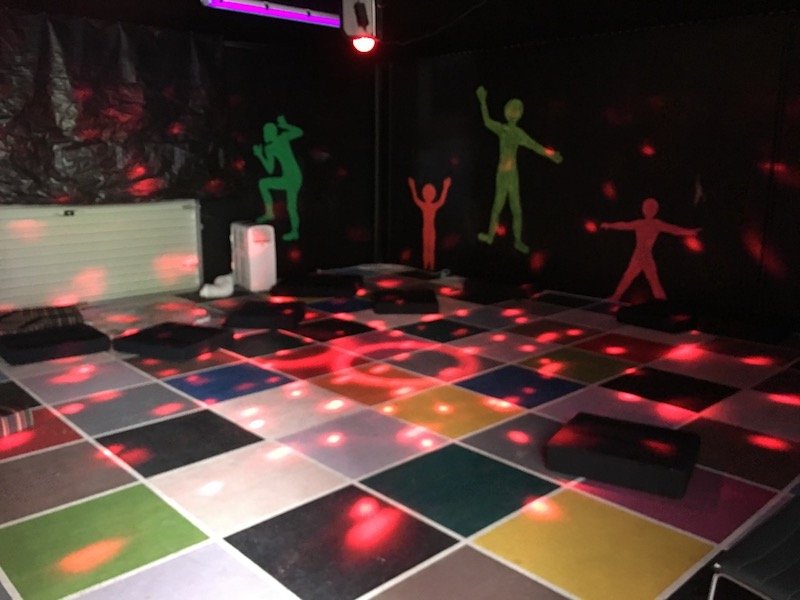 No.2: Disco Room
The highlight for Jack was a DISCO ROOM, with flashing strobe lights, and a musical playlist of Hot 40 pop songs to dance to.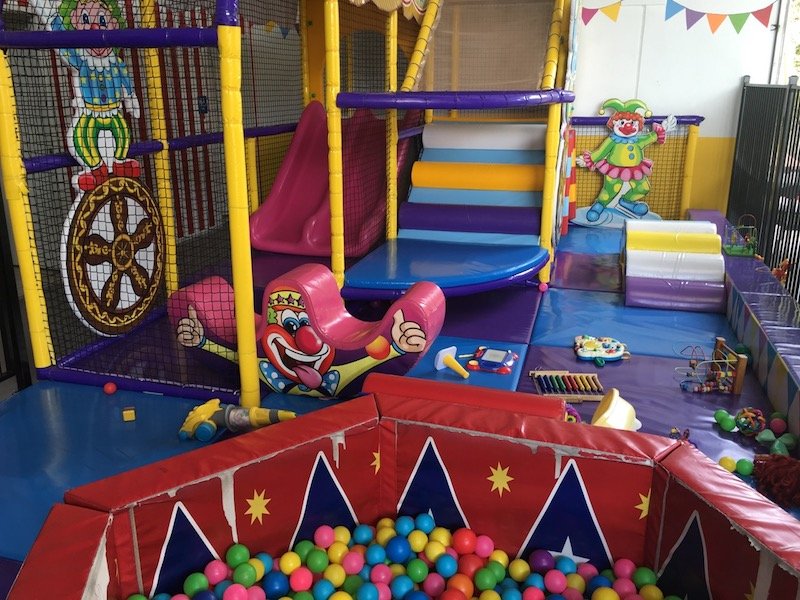 Gold Coast Toddler Playground
A separate toddler play area with soft cushioning has:
miniature slides
toddler board games
fisher price toys
climbing mountains and
a somewhat tatty-looking ball pit.
NB: All Play equipment is disinfected daily.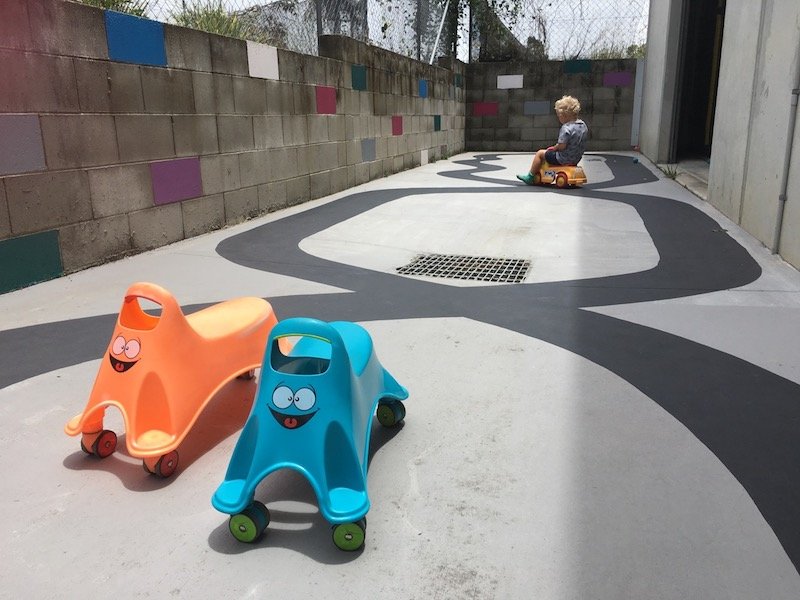 The Outdoor Play Area at Big Top Play House Coomera
Outdoors, find a toddler-style bike track in a figure-of-eight.
Plus, a number of ride-on toys for the under 5's.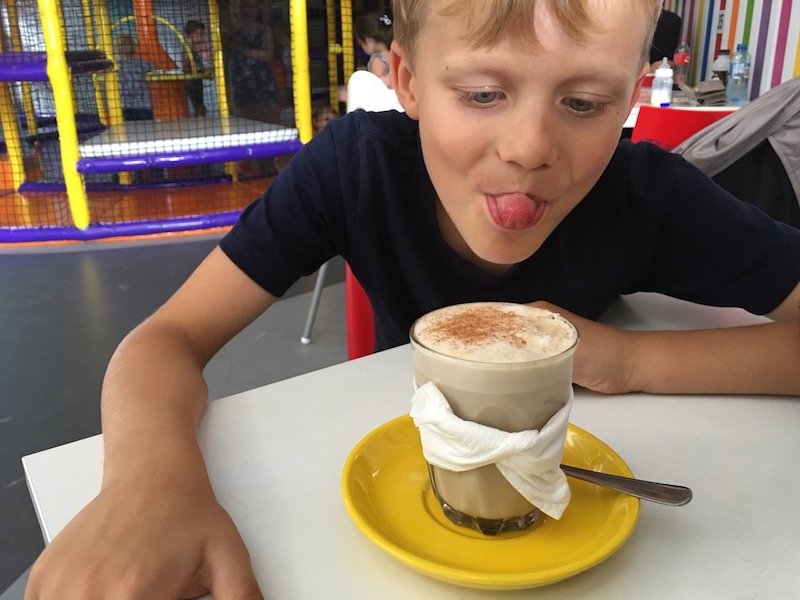 Smalltop Coffeehouse
There's a small cafe smack bang in the middle of the indoor play centre so visibility is good.
There's also a gated entrance and the chances of your child escaping is almost zero.
Big Top Playcentre Gold Coast was very busy on the day we visited, with big groups of mums gathered in the large café area, chatting while their kids played.
It's probably one of the few places where mums can enjoy a coffee AND a chat with friends with children in tow.
For mums and dads, there's coffee, cappuccino, chai latte, hot chocolate, iced lattes, tea, iced coffee, and for the kids – milkshapes, and old fashioned spiders!
I ordered a Chai Latte, and it must have been good.
You'll have to ask Ned, who quickly snaffled it from me and swallowed it up!
Smalltop Coffee House Menu
The cafe provides breakfasts including egg and bacon burgers, avocado and feta on toast, tiny pancakes with maple syrup and cream, toast, banana bread, and hash browns.
There's sandwiches, hot dogs, hot chips, wedges and sour cream, and sweet potato fries.
You can also buy from the kids menu. There's:
nuggets
pluto pups
hot dogs
sandwiches
toasties, and
FAIRY BREAD!
There's gluten free and vegan options too.
Click here for the current menu.
NB: No outside food can be brought onsite, except for water bottles and baby food. Big Top Playhouse playground is a Nut Free Zone.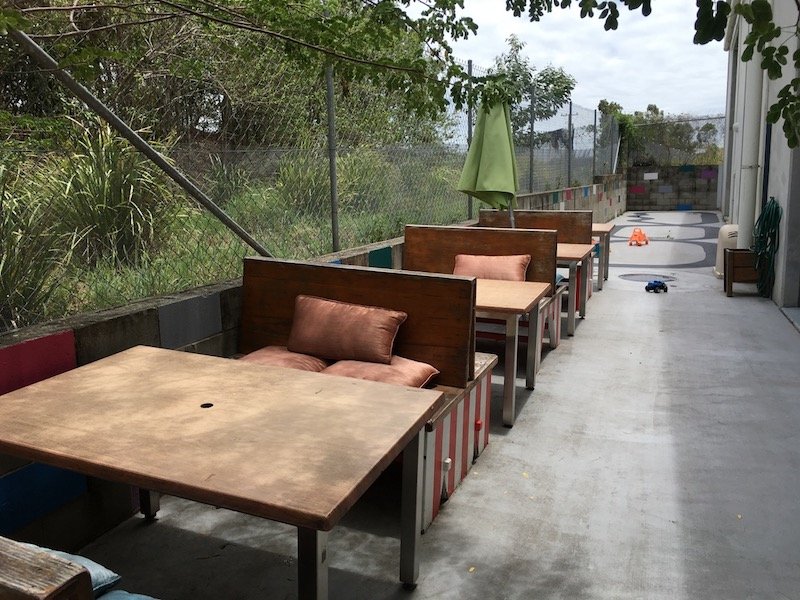 Outdoor Seating area
You'll find more seating booths with umbrellas to ward off the sun
There's also a bookshelf filled with well-loved (but slightly tatty) magazines and reading material for those who are on a self-technology ban.
The kitchen, the café tables, and the toddler play areas looked in need of a good clean and tidy up, but perhaps we just caught them at the wrong time.
Big Top Playhouse Birthday Parties
Did you know that Big Top indoor play centre Gold Coast hosts birthday parties too?
There's two dedicated party rooms.
Click here for more details and pricing.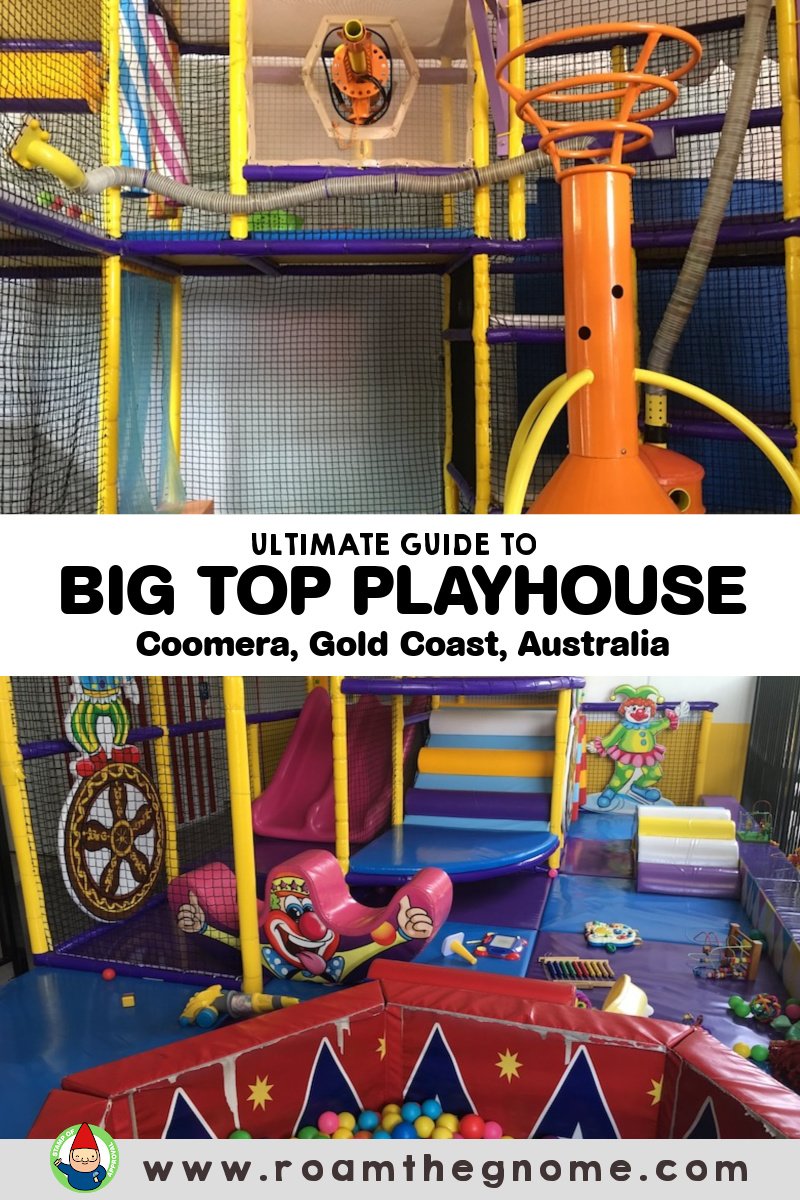 THE INSIDE SCOOP: BigTop Playhouse Indoor Playground Gold Coast
Correct at time of publication on Roam the Gnome. Please check with venue for updates. We apologise in advance if there have been any changes we are unaware of. All prices in AUD dollars, unless otherwise stated
Address: Big Top Playhouse Indoor Play Centre Gold Coast is located at 24 Kohl Street Upper Coomera 4209.
Please note, Big Top Playhouse in Coomera (formerly Yard Apes indoor play centre) is now under new management.
Telephone: 07 5665 9645
Email: [email protected]
Website: Click here
Big Top Playhouse Facebook: Click here for special deals and current events
Big Top Playhouse Opening Hours
Monday, Tuesday, Wednesday, Thursday – 9am to 3pm
Friday 9am to 5pm
Saturday, Sunday – 9am to 4pm
Public Holidays – please check facebook for current times
BYO socks or buy a pair there.
NB: No play without socks.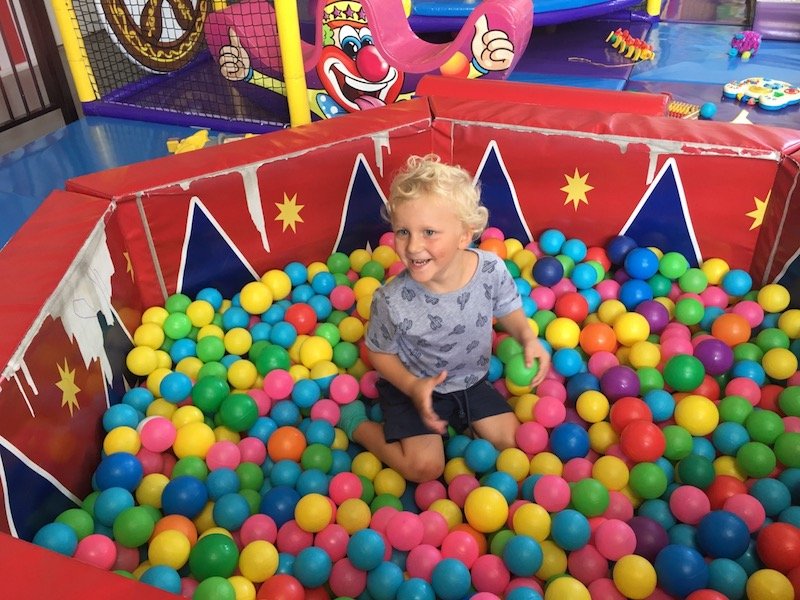 Big Top Playhouse Entry Fees
Babies: Free Entry Under 12 months
Kids Entry: $10 per child all ages
Adults Entry: FREE
Big Top Playhouse Discount Vouchers
Before you go, google Big Top Playhouse Groupon and Scoopon to look for Big Top Playhouse discount vouchers.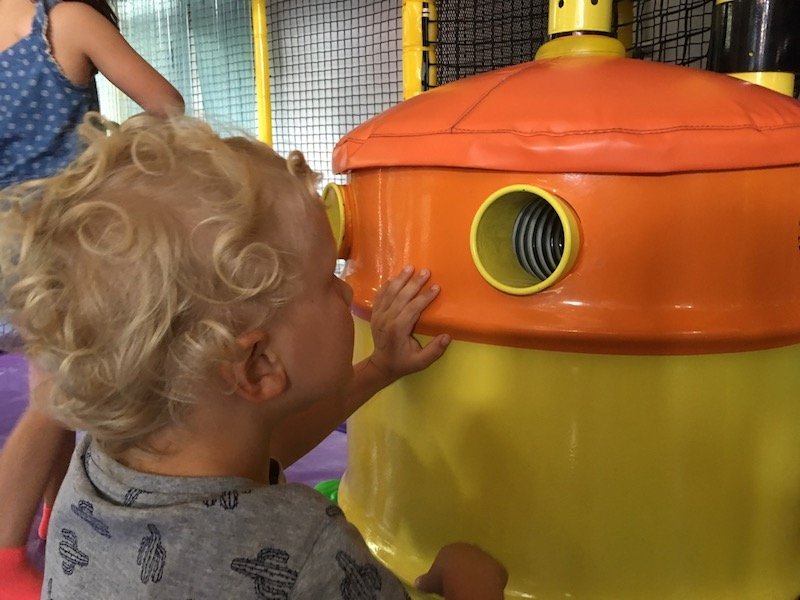 How to get to Big Top Playhouse in Coomera
By Train & Bus:
Catch the train to Coomera station.
Catch the 721 bus to Days Road, at Coomera Anglican College.
Walk 800 metres to Yard Apes/Big Top Playhouse.
By Car:
Take the M1 to Service Centre Access in Upper Coomera at Exit 54.
Take Abraham Road, and Days Road, to Kohl Street.
Approximately 22 minutes drive time.
Big Top Playhouse parking
Plenty of free street parking available outside.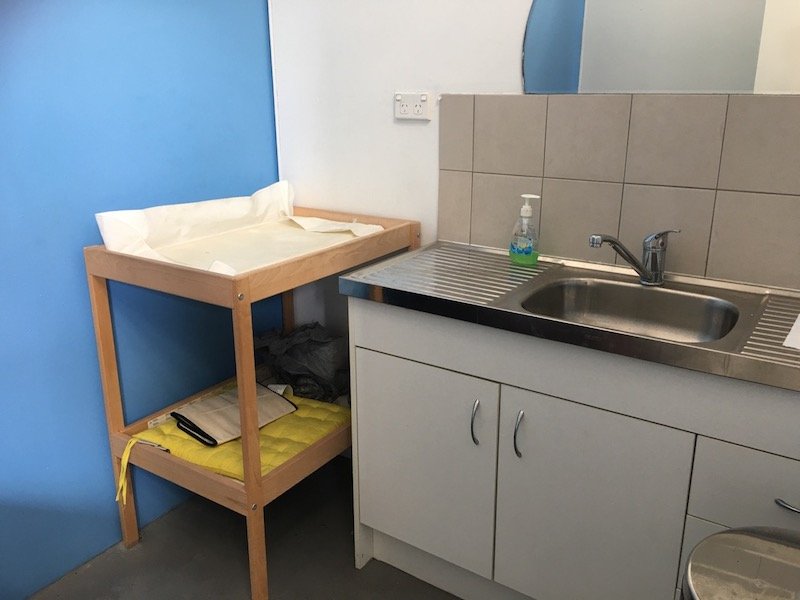 Facilities at Big Top Indoor Play Coomera
Toilets: Toilet facilities onsite including a baby change table area available in a small room with a breastfeeding chair and room for a pram.
Disability access: Limited
Shade: Yes
Enclosed: Yes.
Toadstool Rating: Big Top Playhouse Gold Coast

Looking for MORE things to do on the Gold Coast nearby?
Click the blue links below for more Gold Coast ideas