INSIDE: Ultimate guide to the best things to do in Ipswich with kids
Looking for fun things to do in Ipswich with kids?
You can't go wrong with a playground visit, and there are plenty of awesome options here.
There's also a unique art gallery, a nature centre, and a fun mystery to solve!
There's so much to do in Ipswich for kids.
The only problem you'll have is to run out of time to do it all.
Check out the best things to do in Ipswich below.
Disclosure: This article contains affiliate links. If you make a purchase after clicking on one of these links, we may receive a small commission at NO extra cost to you. Image credit: Wikipedia CC BY 1.0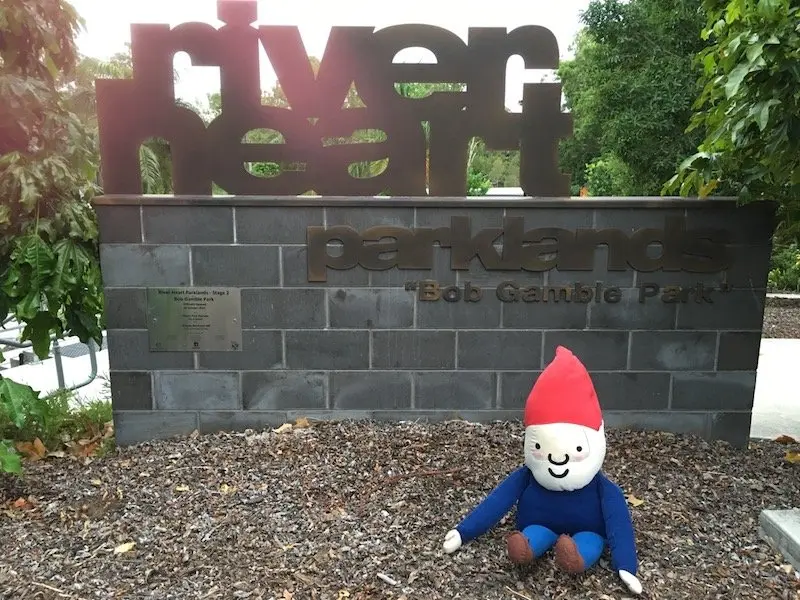 THE INSIDE SCOOP: BEST THINGS TO DO IN IPSWICH WITH KIDS
Correct at time of publication on Roam the Gnome. Please check with venue for updates. We apologise in advance if there have been any changes we are unaware of. All prices in AUD dollars, unless otherwise stated
Hot tip: Do stop in at the Discover Ipswich Visitor Information centre on your way in to pick up brochures, and local produce and crafts too.
RIVERHEART PARKLANDS WITH KIDS
First up, a special mention to this family friendly Ipswich park – River Heart parklands.
Riverheart Parklands should always be your first stop on your day trips to Ipswich.
Not only is it surrounded by nature, and the river, the Ipswich playgrounds for kids here are top notch.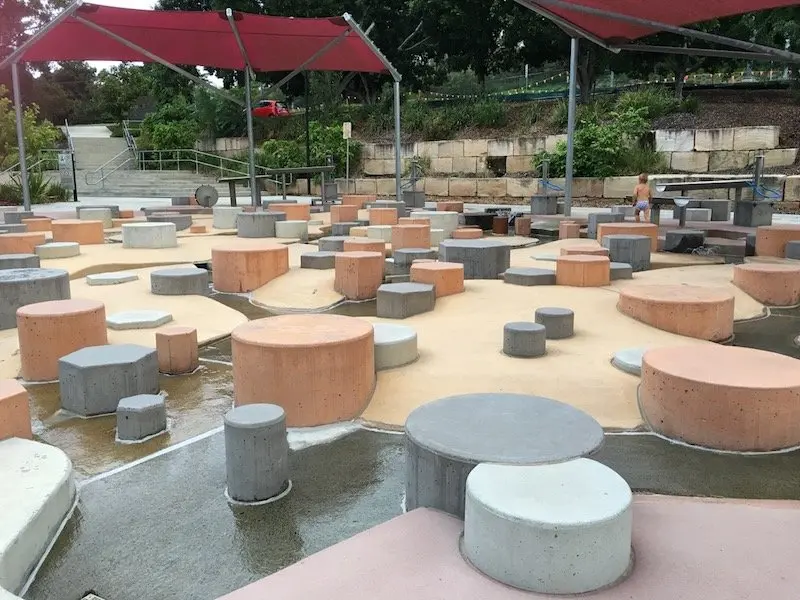 Introducing Bob Gamble Park Playground
Make Bob Gamble Playground your first stop of the day.
But be sure to bring a change of clothes, and towels.
The kids will be soaked through!
Bring stuff for a BBQ – there's free bbq facilities and seating nearby and there's so much to do here, you'll be here until lunch for sure.
Hot tip: If you are lucky or go early enough, you'll find parking on the road in front of the playground.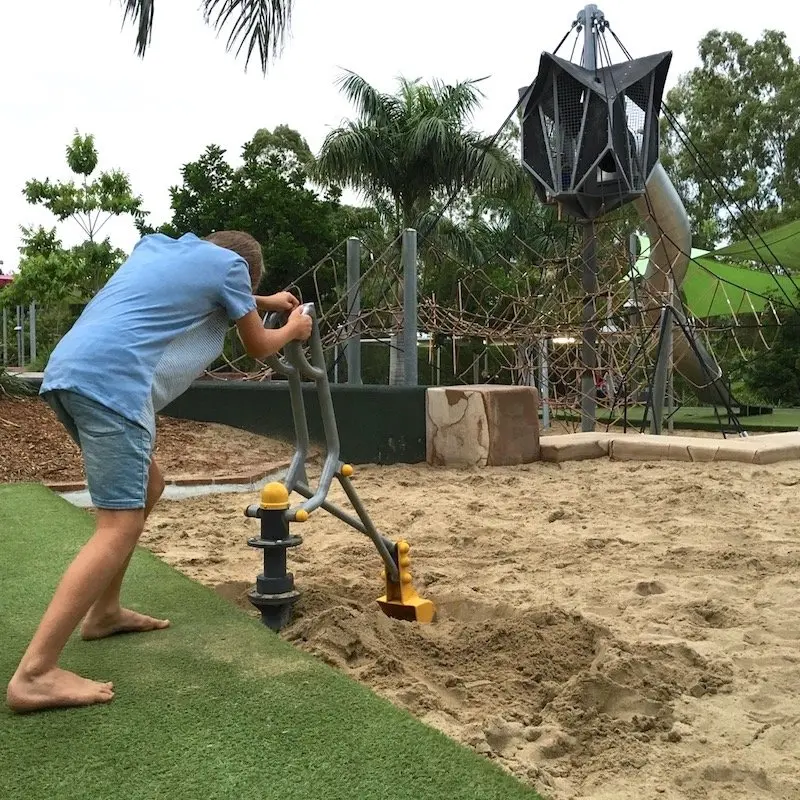 Giant Scramble Net Fort
To the right of the water park, you'll spy THIS giant fort and slide with scramble net.
BYO sand toys so the kids can dig until they are done.
To the left of the water park, there's MORE play equipment including a rope swing and zipline.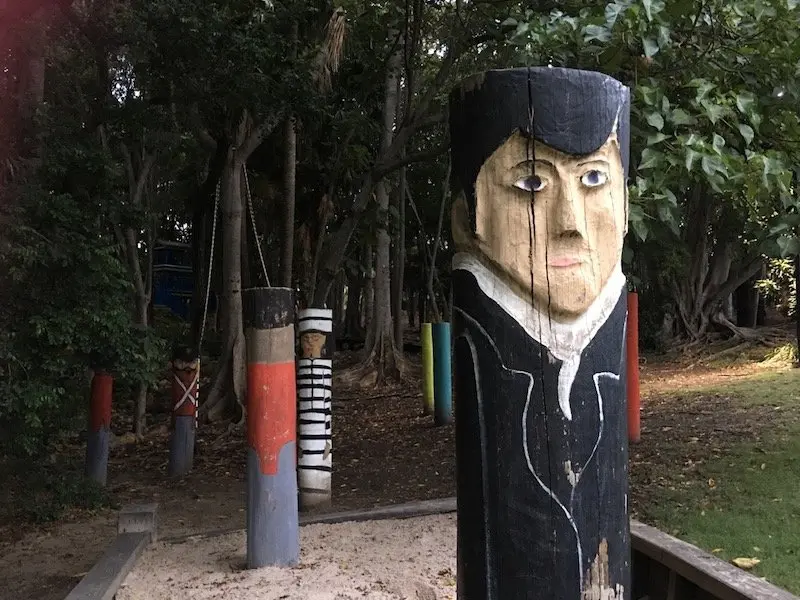 Nature Playground
To the far right of the giant scramble net, look for the standing sculptures.
When you spy them, keep walking into the forest and you'll find a mystical land of nature play style equipment including balancing logs and fort lookouts.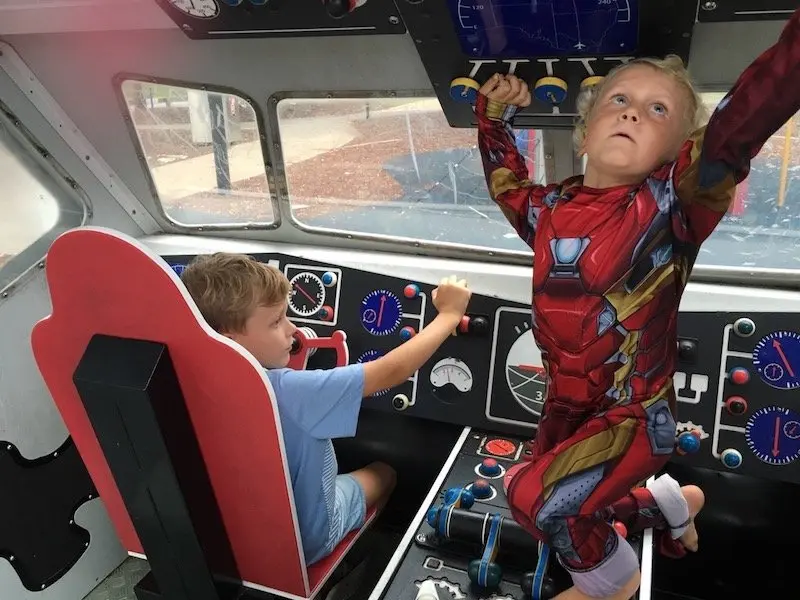 MORE THINGS TO DO IN IPSWICH WITH KIDS
No.1: Lobley Park Ipswich Airport playground
It's worth the detour to visit this Ipswich playground.
Someone put on their thinking caps when it came to a fun playground design and it shows.
This is one of the top 3 Ipswich playgrounds because there is SO much to do, including:
"flying" the jet plane
climbing into the "aircraft control" tower
loading the plane
telling stories at the pop up outdoor theatre stage
playing games in the rotunda
And so much more!
Take a sneak peek here & find all the details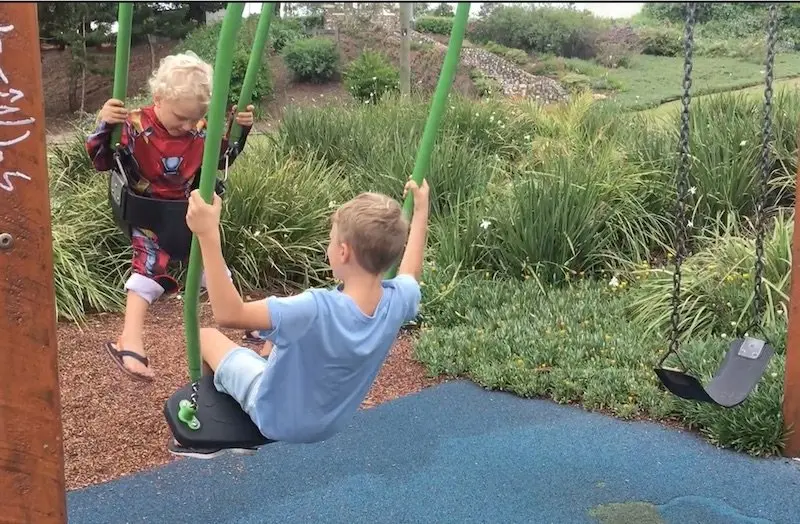 No.2: Queens Park Ipswich
Don't miss this gorgeous playground in Ipswich's most beloved park.
Since 1856, this park has been a community space filled with gardens, a lookout and facilities for the public to enjoy.
Not only does the current Queens Park playground have LOTS of different equipment for all ages, across multiple landscaped tiers, there's also a picturesque Japanese garden nearby.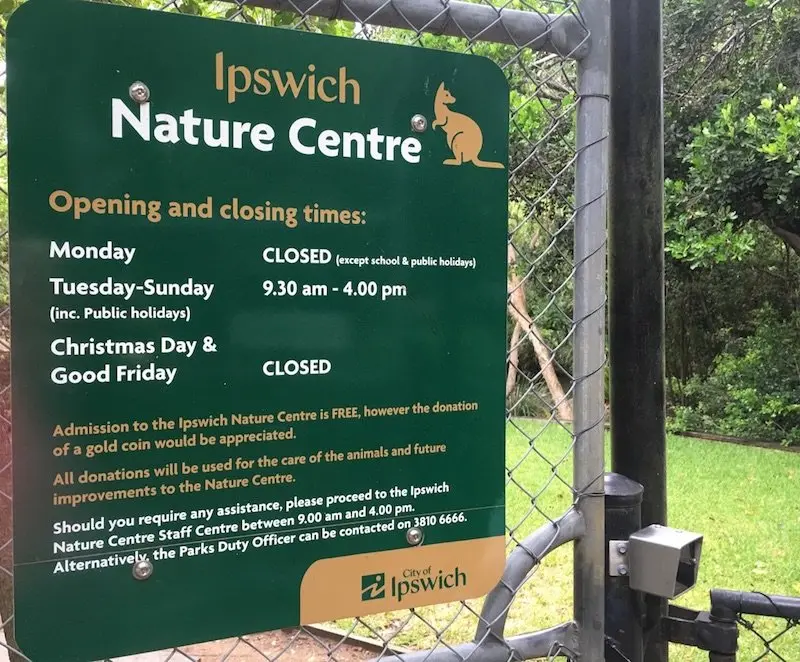 No.3: Ipswich Nature Centre
Pop into this FREE nature centre in Ipswich to see farm animals, walk through the aviary, and spy a sleepy wombat
The nature park in Ipswich is also inside Queen's Park boundaries.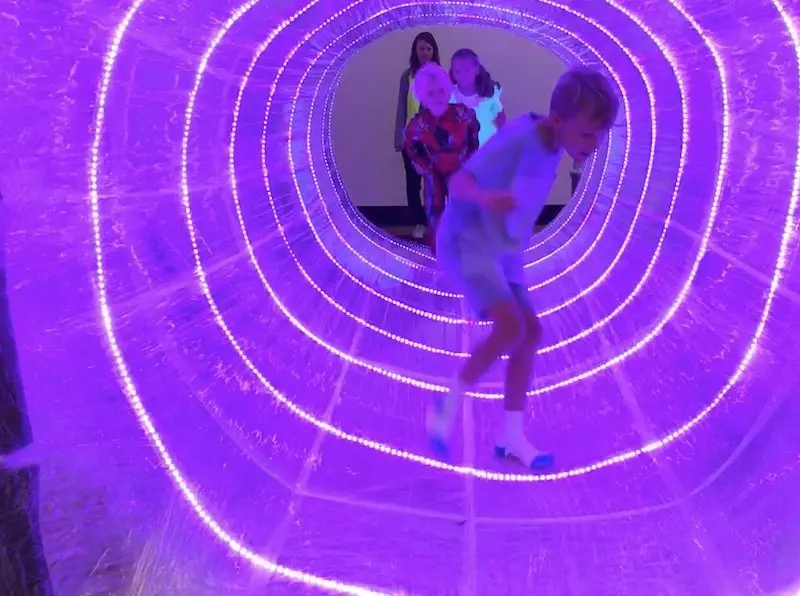 No.4: Ipswich Art Gallery
This is one of the first dedicated children's art galleries in Australia.
And there's always an exhibition just for kids.
Don't miss it – this is one of the best things to do with kids in Ipswich.
Read our guide to the Art Gallery in Ipswich here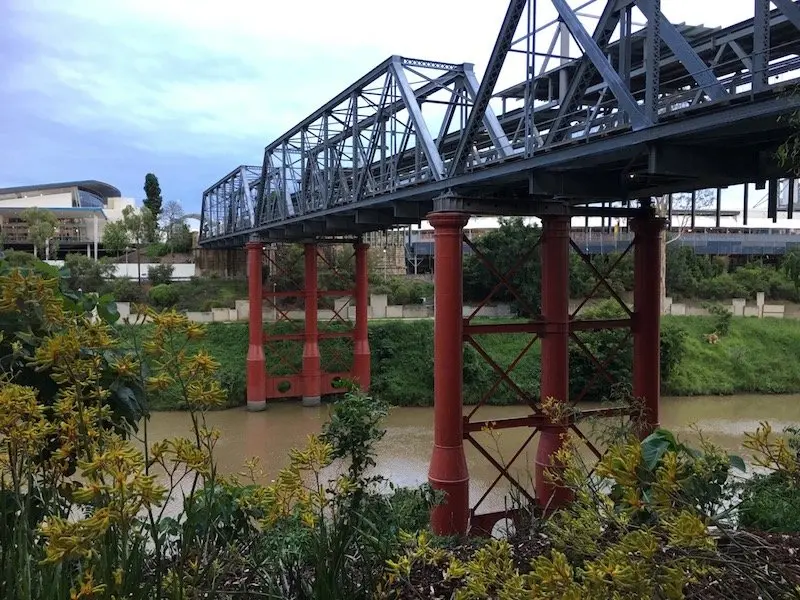 No.5: Mysterious Creatures Bremer River
Head on down to the Bremer River at Riverheart Parklands around dusk, and you might just be lucky enough to see the MYSTERIOUS CREATURES of the Bremer River!
It's Ipswich's very own mystery of Loch Ness.
Discover the secrets to this conundrum here
Hot tip: It's one of the best free things to do in Ipswich too.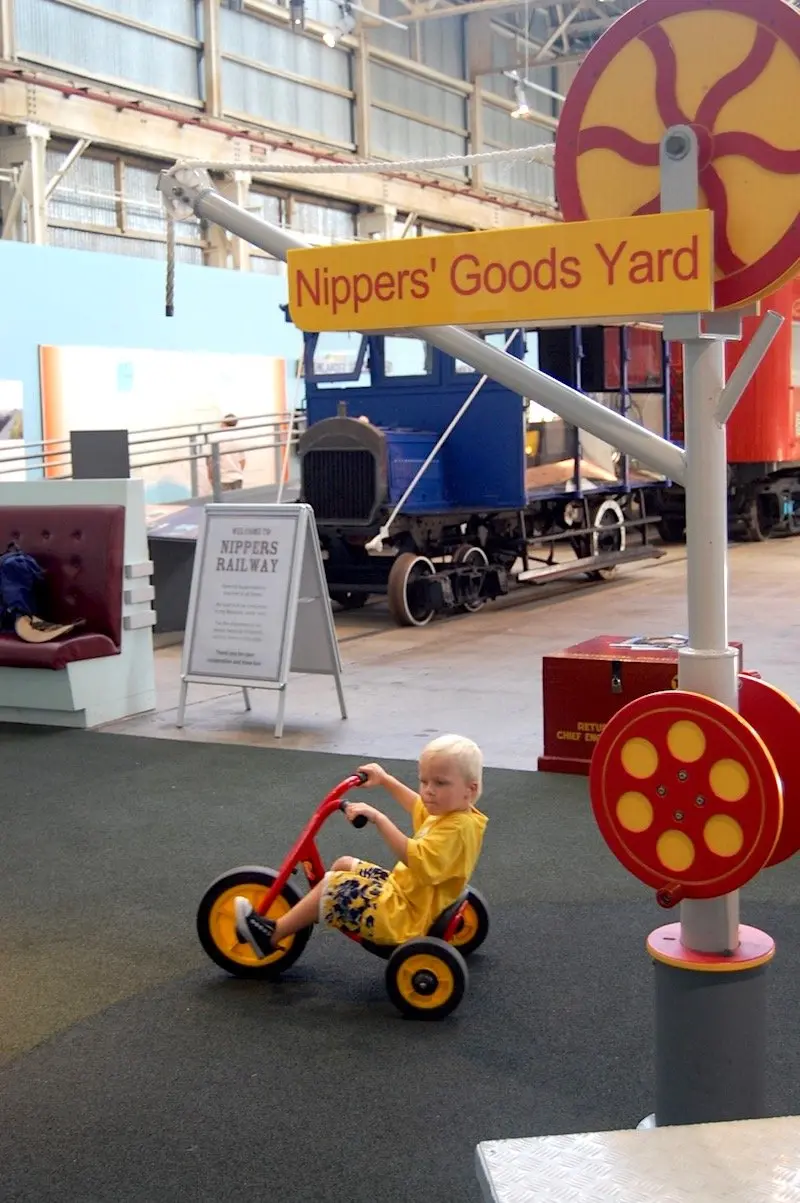 No.6: MORE of the best of Ipswich for kids
No.1: The Workshops Rail Museum Ipswich
The Ipswich rail museum is housed at Australia's oldest railway station.
Find interactive hands-on activities including:
Kids are catered for with the specially designed "Nippers Railway" play zone for kids.
It's the place for kids to play conductor of the transport system.
Kids can role play:
on a train
in a boat
in a signal house
in the ticket office, and more.
Plus there's story books and play tables too.
Hot tip: During school holidays, book a trip around the museum grounds on the Miniature Train. Extra charge applies.
Pop into Trackside Cafe for lunch, or morning tea.
No.2: Inflatable World
If your kids love to bounce on trampolines, then they'll adore this place full of inflatable blow up jumping castles with:
slides, and
stairs, and
things to push over.
Perfect for a rainy day out.
Find it at 81 Warwick Rd, Ipswich
No.3: Leichhardt Park
The rubber net scramble playground here is quite unusual, and it may be the first time your kids have ever seen one.
There's a zipline and tyre swing too.
Good spot for a snack stop.
No.4: Queensland Pioneer Steam Railway
Not far from the CBD, you can experience the charm of travel by steam train at QPSR.
On a trip, you'll travel 9 kilometres of local Australian bush scenery past old mine sites, to arrive at the original 1903 Swanbank station.
If you are lucky, you may find yourself immersed in a historical flashback, with passengers and crew in vintage dress up too.
Find it at Bundamba Racecourse, Bundamba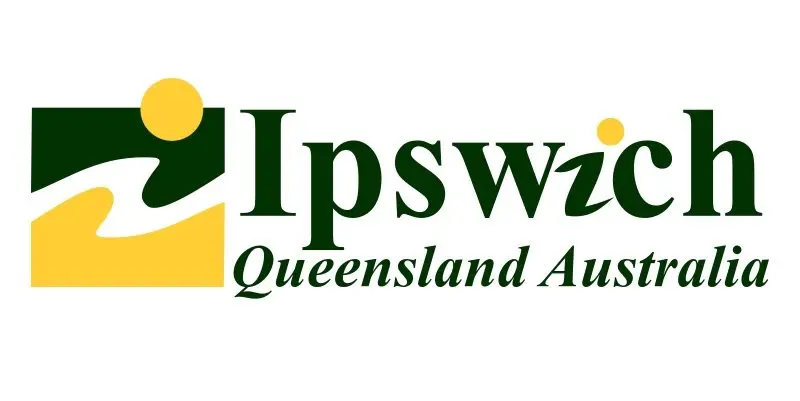 FAQ: IPSWICH ATTRACTIONS
Q1: How far is Ipswich from Brisbane?
45 minutes via the motorway.
Not far at all.
Q2: What's on in Ipswich?
Check the events calendar here.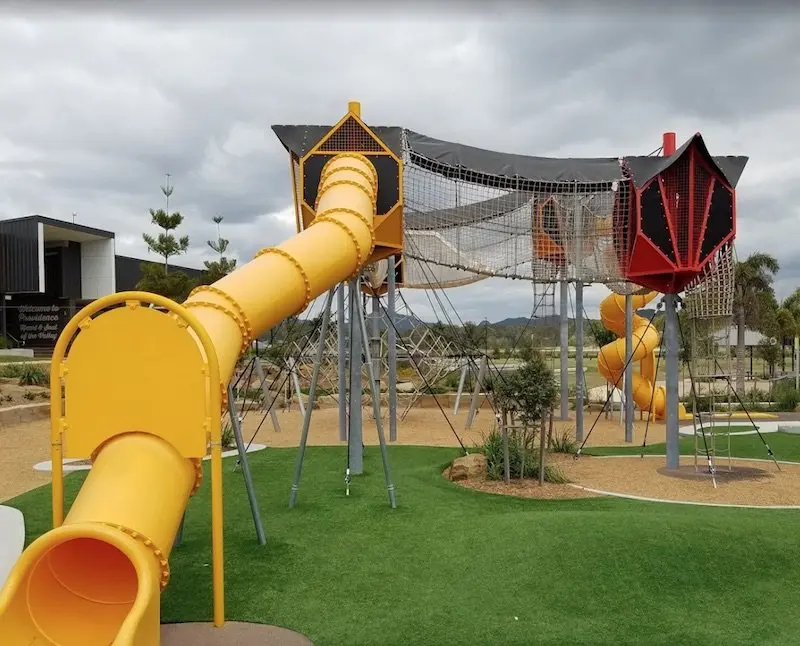 Image credit: Bruce Wong
More Things to do with kids NEAR Ipswich?
No.1: Rotary Bicentennial Park playground
Check out the GIANT orange centrepiece with diagonal slide and twirly twisty slide combo – it's a futuristic playground fit for the 2020's.
Kids love the challenge of climbing UP this structure of ropes and nets.
There's a toddler playground on site too, so there's something for everyone.
Address: 461 Redbank Plains Rd, Redbank Plains
No.2: Splash 'n' Play Adventure Park
Splash n Play Adventure Park in South Ripley has a monster sized playground structure with turrets, net corridors, a giant yellow slide, a twisty slide, and a climbing pyramid of nets.
There's a zipline, sings, and 'butterfly wing' nets to climb.
But the highlight is the FREE WATER PLAYGROUND!
No.3: Blue Gum Park Redbank Plains
This is a top playground for younger kids, definitely on our list of Ipswich toddler activities.
Painted blue and green to match the natural surrounds, this playground has enough unique play equipment to entertain the kids for at least an hour or two.
The toddler fort is the highlight!
No.4: Robelle Domain playground
Last but not least, if you are in the area, stop by this playground at 155 Southern Cross Cct, Springfield Central.
This Brisbane water playground is very popular with local families, as it's a good spot to cool off on a hot day.
There's playground equipment here too, and lots of green space.
This is one of the best things to do near Springfield.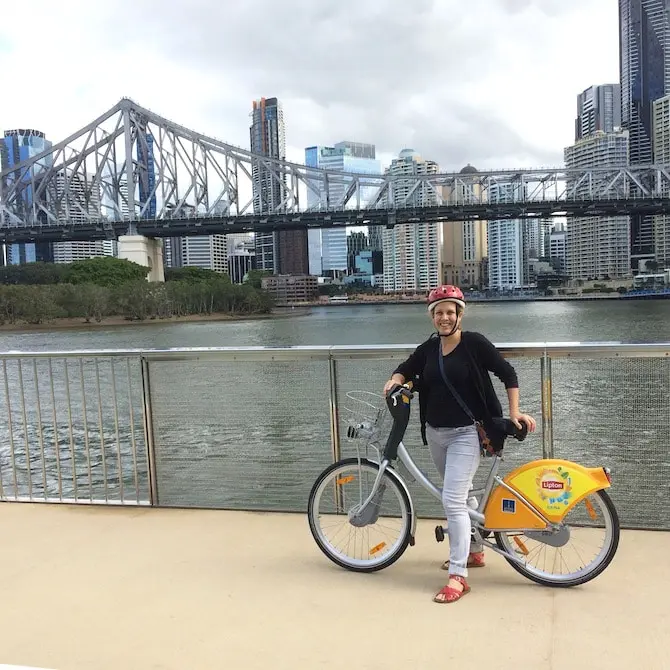 Looking for the best things to do in Brisbane with Kids?
Click the blue links for fun Brisbane activities