INSIDE: Everything you've ever wanted to know about where to buy beef jerky in Australia.
Here's the ultimate guide on where to buy beef jerky in Australia in these cities:
Canberra
Sunshine Coast
Brisbane
Gold Coast
(More cities to be added shortly.)
Take a look below for details of the best markets, shops, butcheries and more to buy premium beef jerky, air dried meats, bbq rubs sauces and more.
Disclosure: This article contains affiliate links. If you make a purchase after clicking on one of these links, we may receive a small commission at NO extra cost to you.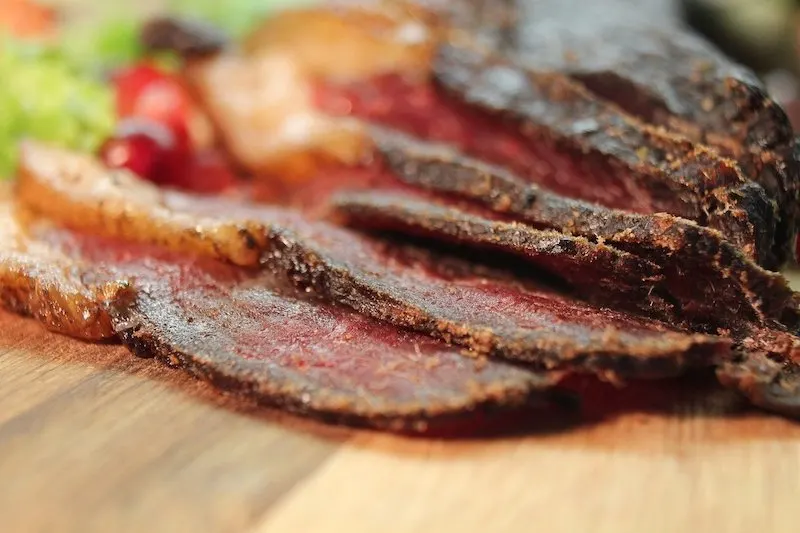 Image credit: Daniel Albany via Pixabay
THE INSIDE SCOOP: WHERE TO BUY BEEF JERKY IN AUSTRALIA?
Correct at time of publication on Roam the Gnome. Please check with venue for updates. We apologise in advance if there have been any changes we are unaware of. All prices in AUD dollars, unless otherwise stated
Of course, you can buy all the best beef jerky brands online, but if you prefer to buy direct from the artisan beef jerky maker, you need to head to markets, farmer's markets, butcher shops and industrial estate warehouses where they make it.
We've gathered a list of places to start looking for 50g sample packs, where to buy beef jerky in bulk, and where to find cheap beef jerky.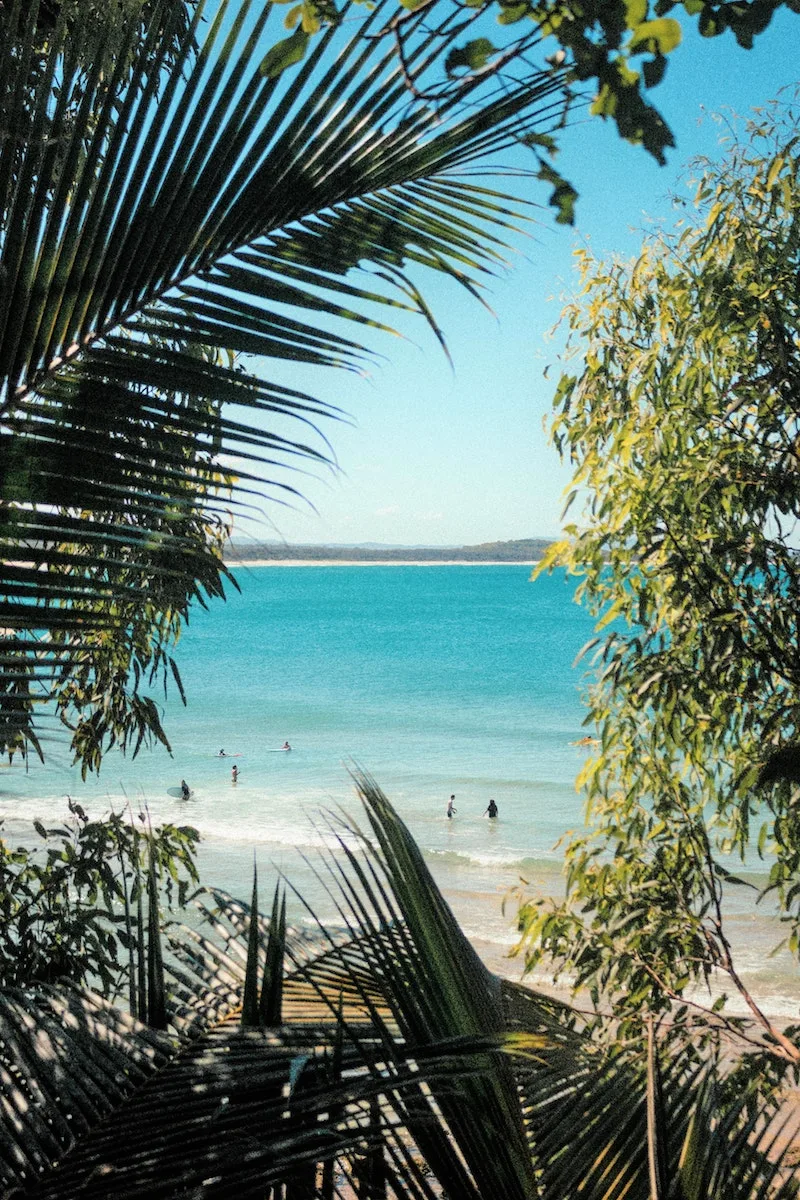 Image credit: Luisa Denu on Unsplash
No.1: Where to buy beef jerky Sunshine Coast?
The best place to find Sunshine Coast jerky is at the Eumundi markets.
But you can also find jerky at:
Fishermans Road Sunday Markets in Maroochydore
Caboolture Markets
Sunshine Coast Collective markets
Rapidfx Sports and Nutrition, Shop 3, 2 Lanyana Way, Noosa Heads
Flannerys Maroochydore
JEEERKS beef jerky is born and bred on the Sunshine Coast – this one is special and you should look out for it.
They make COFFEE jerky!
And VEGEMITE jerky!
Mallorys Tocino Jerky is one to look out for. While made in Australia, the flavours are inspired by Cebu in the Philippines from a traditional Tocino recipe passed down through the family. This small batch jerky is delicious.
Jerky King is another Sunshine Coast based producer of beef jerky to try.
RELATED: The Top 10 Best Beef Jerky Brands in Australia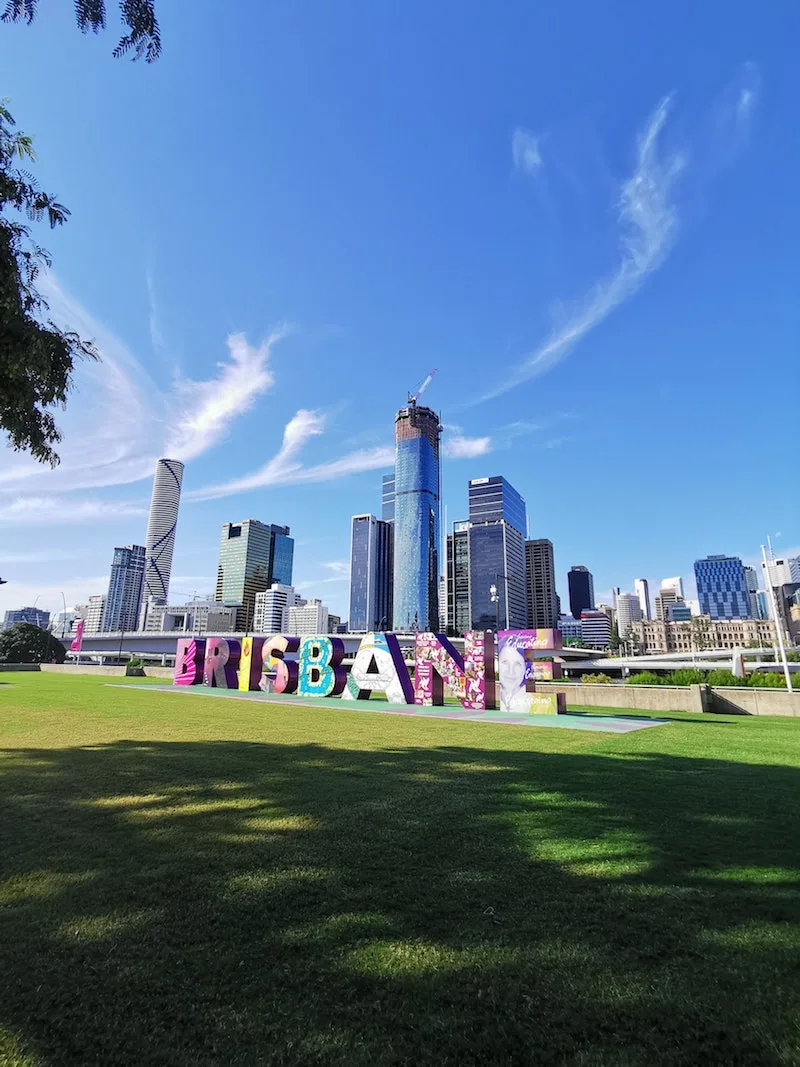 Image credit: Romain Terpreau on Unsplash
No.2: Where to buy beef jerky Brisbane?
The best place to find Brisbane jerky is at the Southbank markets, or Brisbane City Markets at Reddacliff Place, Queen St, Brisbane City on Wednesdays from 8am to 6pm.
Or, visit one of the Jan Powers Farmers Markets:
the Powerhouse Museum Farmers Markets next to New Farm Park playground, or
the one at Michelton.
Other places to buy beef jerky in Brisbane include:
Kelvin Grove Village markets
the Mt Gravatt markets (home of Mt Gravatt Street food)
the Milton Markets, and
the Carseldine Farmers and Artisan markets
the West End markets
If you can't get to a market, you'll find beef jerky for sale in Brisbane at:
Foodworks Valley Metro
Zone Fresh Gourmet market in Windsor
Health Squared in Indooroopilly
Flannerys health food shops in Wynnum
Coles New Farm and Coles Express in the city
Sun and Earth Wholefoods New Farm
Urban Hub, William Street in the CBD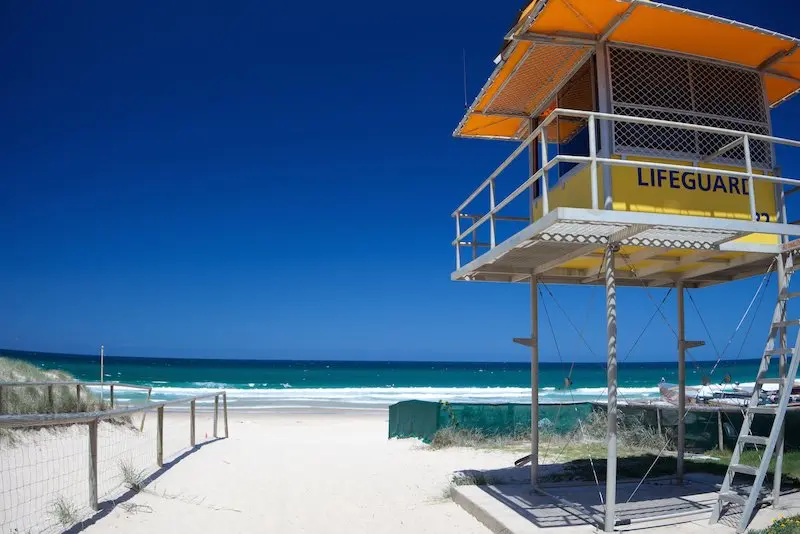 No.3: Where to buy beef jerky Gold Coast?
Beef Jerky by Silvers is a local Gold Coast beef jerky made by Keith Johnson.
Find him at Currumbin Fair butchery, Shop 5 Bienvenue Drive, Currumbin QLD 4223.
Here's a round of more of the best places to buy beef jerky on the Gold Coast:
Surfers Paradise night markets, weekly in the heart of Surfers Paradise
Racecourse Markets at Gold Coast Turf Club, Racecourse Dr, Surfers Paradise
Bundall Farmers' Market, Surfers Paradise QLD, at In HOTA, Home of the Arts – opens 6am Sundays
The Village Markets at Burleigh Heads state school twice a month
Gold Coast organic farmers markets at Merrimac State High School, 3 Dunlop Ct, Mermaid Waters
Flannerys Benowa health food shop, or Flannerys Miami
IGA Broadbeach central, IGA Tweed Heads, IGA Pottsville
You can even try Chemmart chemists, Dan Murphy's bottle shops and other health food stores.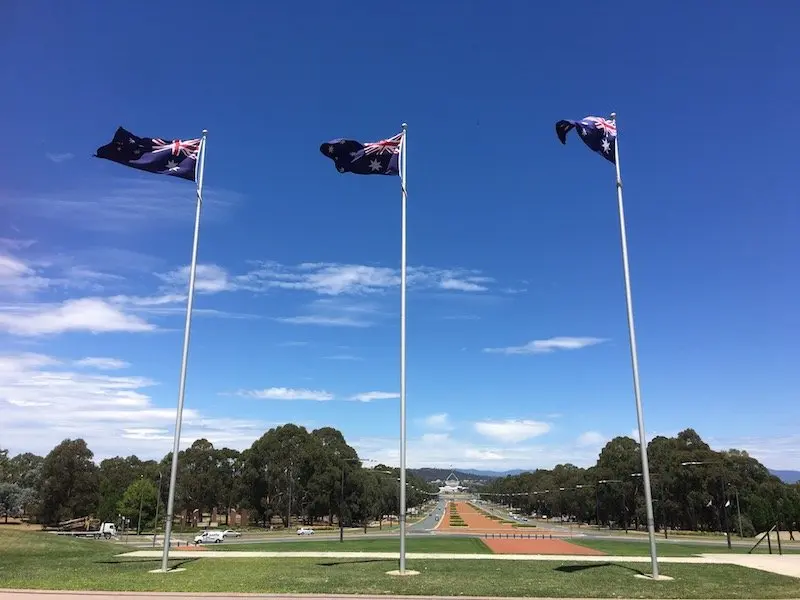 No.4: Where to buy beef jerky Canberra?
Here's a round up of the best places to buy beef jerky in Canberra.
Try:
Old Bus Depot Markets
Griffith butcher for biltong
Jordos Chop Shop in Wanniassa
Organic butchers at Belco markets
Cellarbrations – Gold Creek, Braddon, Corks Conder sell Stockman's Sticks beef jerky
The Chifley Grocer
The Spence Grocer
IGA Gordon
Supabarn
Barbell jerky is made in Canberra and you can find it in lots of gourmet food shops and souvenir shops too.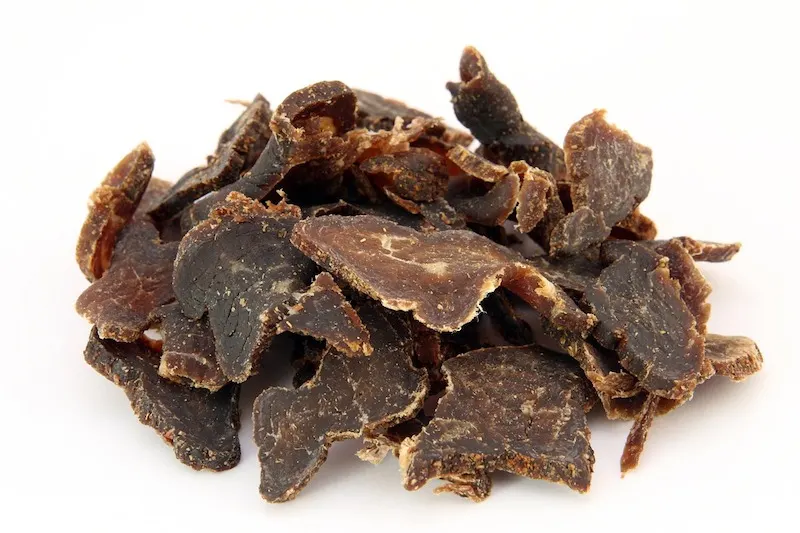 Image credit: Shutterbug75 via Pixabay
Where to buy beef jerky online Australia?
Other than going directly to the jerky company websites and shopping direct (paying postage for each separately), try a wholesale health food shop or bulk health food store such as Flannerys or Harris Farm markets.
They often stock a number of different beef jerky brands so you can buy a selection.
If you make orders over a certain amount, it's usually free shipping too.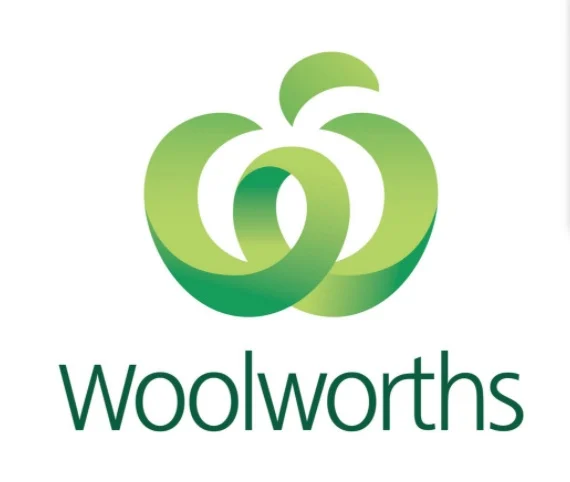 Beef Jerky Woolworths
Woolworths has a number of beef jerky brands for sale, including their own Woolworths Beef jerky brand, and these:
Local Legends beef jerky
Jack Links jerky
Byron Beef Jerky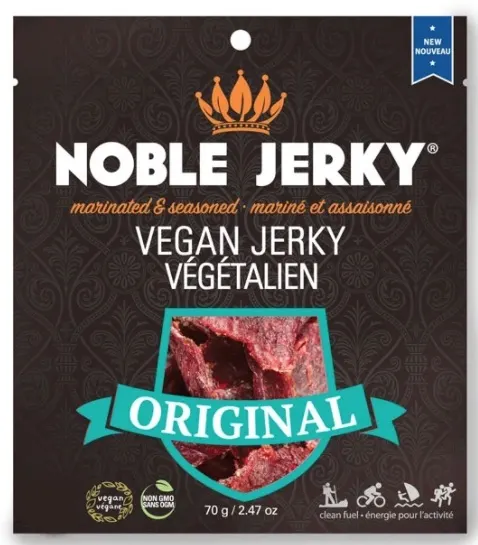 Where to buy vegan jerky or vegetarian jerky?
Woolworths also sell jerky for vegans and vegetarians!
You can try:
Kings Black Pepper veggie jerky
Noble vegan jerky (pictured)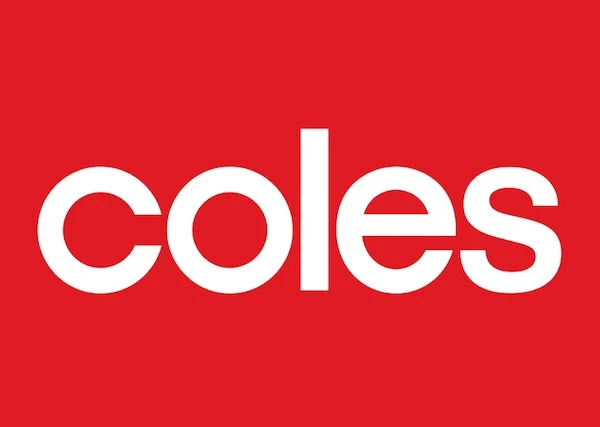 Beef Jerky Coles
Coles is a little bit more limited with only two brands of Australian beef jerky for sale.
Jack Links orignal beef jerky
Local Legends original beef jerky dried meat
The best thing about buying from a big supermarket is the "free shipping" – there is none!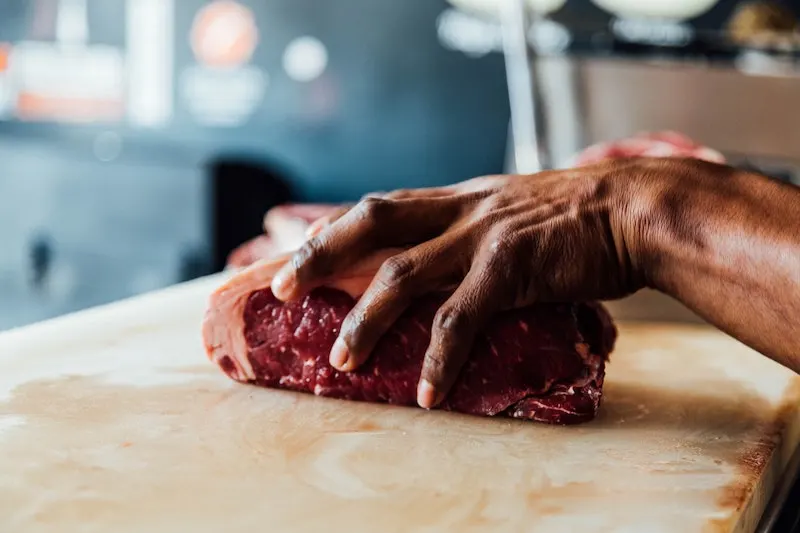 Image credit: Armando Ascorve Morales on Unsplash
FAQ: Can beef jerky go bad?
Click here to find all the answers to frequently asked questions about beef jerky, including When is National Beef Jerky day?
Yes!
There is one.
Looking for more fun food ideas?
Click the blue links below for more food recipes and tips