INSIDE: Roam the Gnome's Insider's Guide to the Novotel Paris Les Halles, the best Paris hotel for families.
Looking for a Family Hotel in Paris but struggling to find hotels in Paris City Centre that don't break the budget?
Try the Novotel Paris les Halles hotel in the historical center of Paris.

It's smack bang in the centre of the action, minutes walk away from the best Paris sights and sounds, and one of Paris's best adventure playgrounds is metres from the front door!
Take a look.
Disclosure: This article contains affiliate links. If you make a purchase after clicking on one of these links, we may receive a small commission at NO extra cost to you.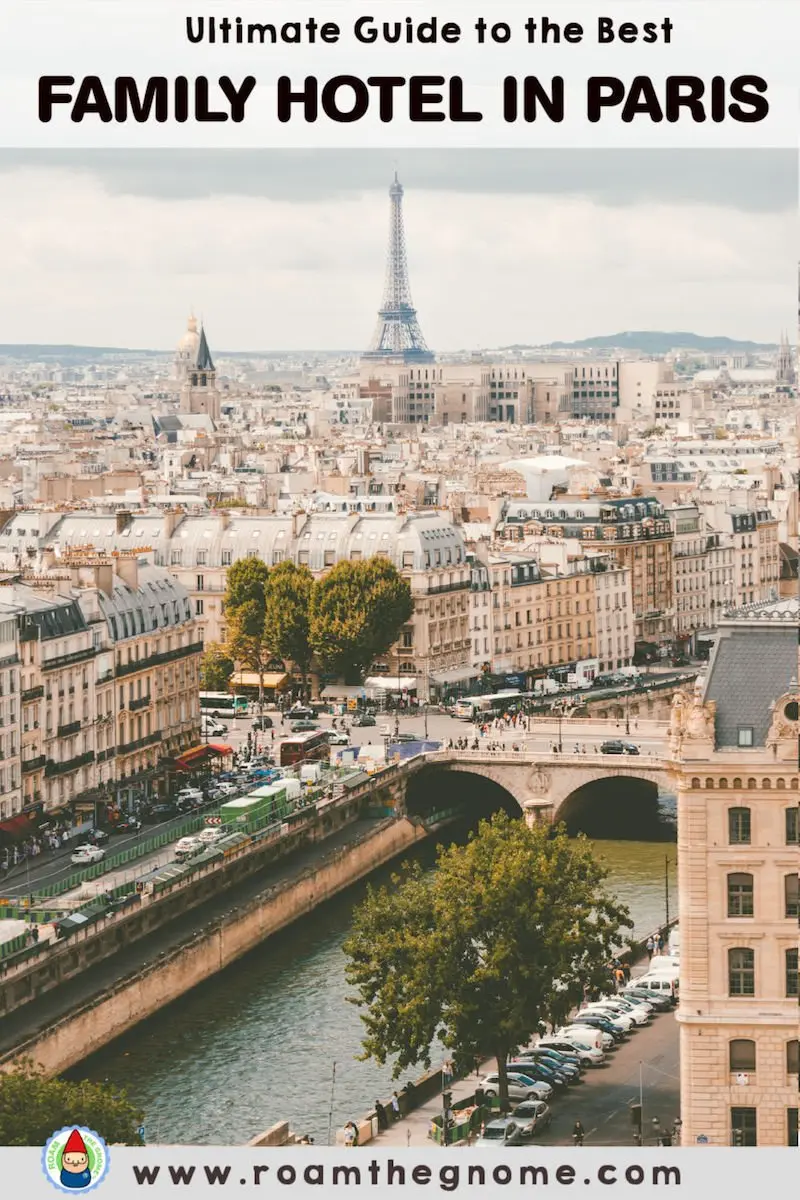 Location of the Best Paris Hotel for Families
The Novotel Paris les Halles Hotel is close to all the Paris attractions on the Right Bank including:
---
RELATED: The BIG List of the Best Things to do in Paris with Kids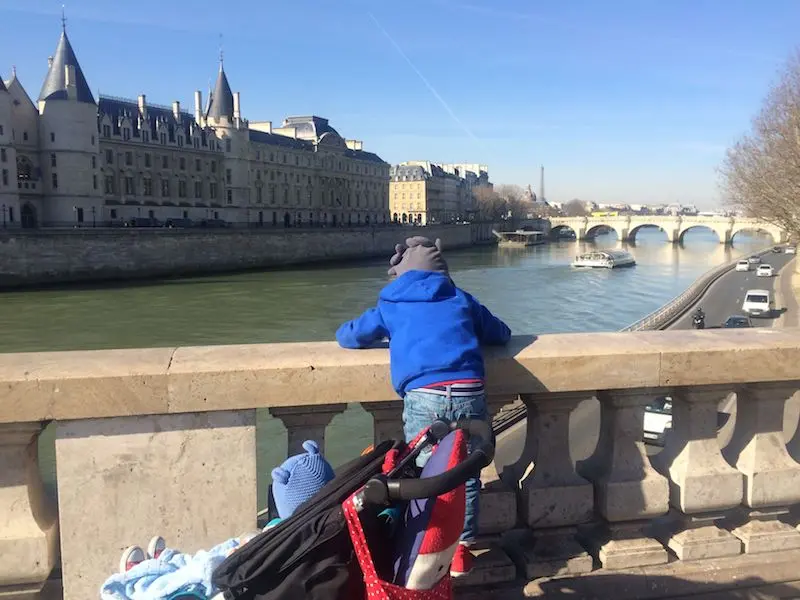 Best Family Hotel in Paris near Louvre & River Seine
Walk across the Seine to the Left Bank, and you'll find:
the beloved Notre Dame
the Pantheon, and the
beautiful Jardin de Luxembourg gardens
the gorgeous nature playground, Ludo Jardin
Novotel Paris les Halles family hotel is also central to all the things to do in Paris for kids, so if you are travelling and in Paris with kids, this could be a great home base.
Check latest prices on Booking.com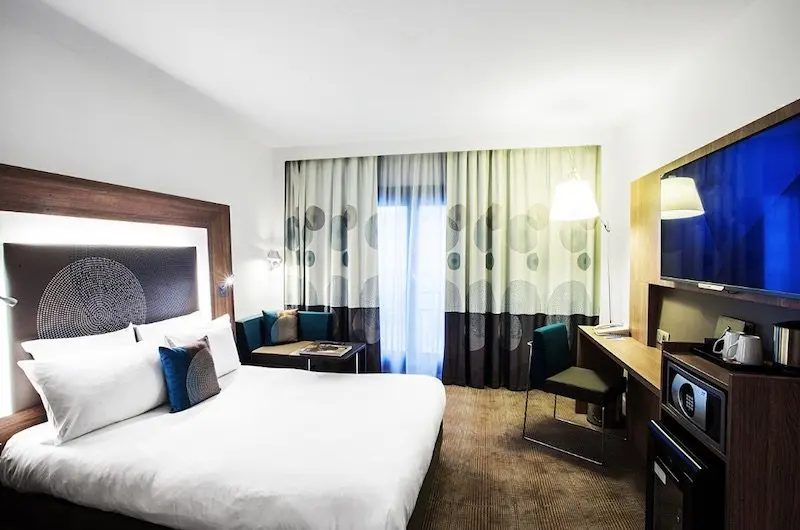 Image credit: Novotel Paris via Maps
One of the Paris Hotels with Family Rooms
The hotel was renovated in 2016 and is now a modern hip hotel with all the things a good hotel should have.
The Novotel Paris les Halles offers:
air-conditioned rooms
free WIFI
a top notch restaurant, patio and bar
fitness room and
a private garden
Book adjoining rooms as part of a Family & Co. stay and receive up to 50% off the second room.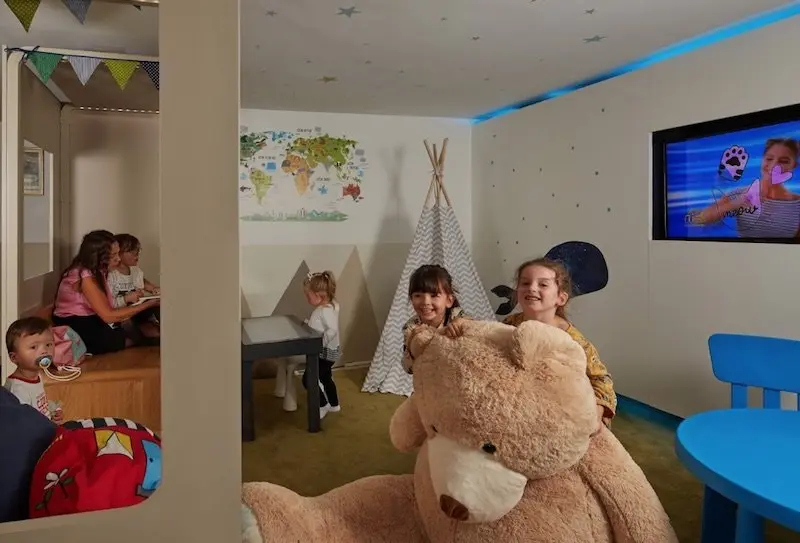 Image credit: Novotel Paris
Children's amenities at the Novotel Paris Les Halles
The Novotel Paris les Halles kids activities include:
Dedicated play area
Video game area
Babysitting on request
Indoor playground for children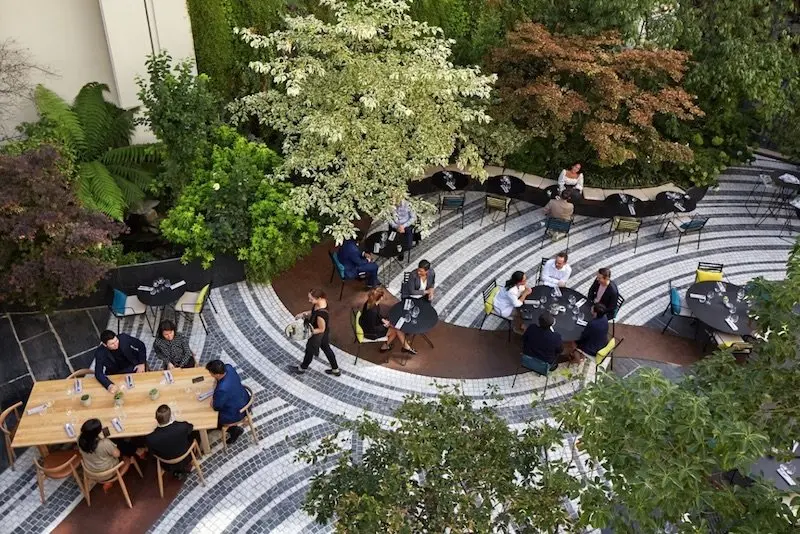 Image credit: Novotel Paris
One of the best family friendly hotels in Paris
Spy a splendid view over the Les Halles garden from the restaurant atrium.
The nightlife, shopping and dining options near the hotel are numerous too.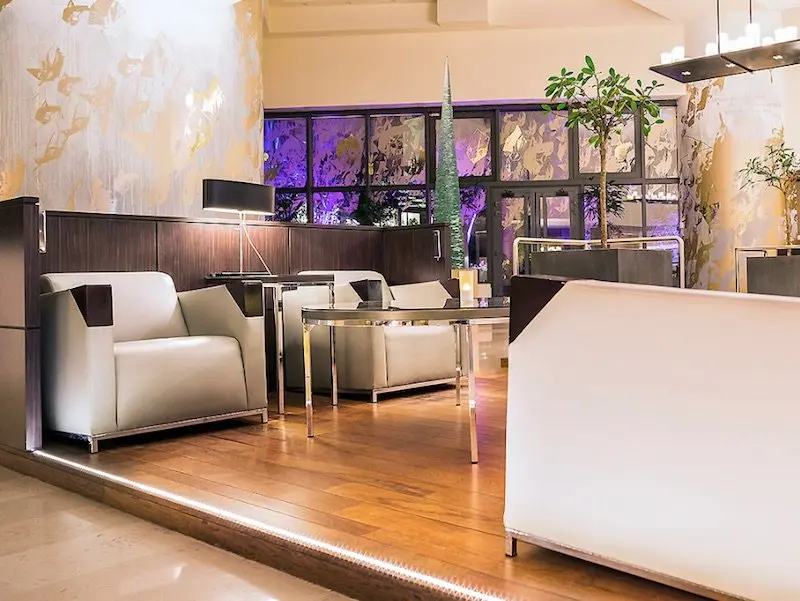 Image credit: Novotel Paris
Best Area to stay in Paris with Family
The 4-star Novotel Paris les Halles is located in the 1st arrondissement close to 5 metro lines and 3 suburban train lines.
It's a safe, family friendly area of Paris for kids.
Major tourist attractions like the Eiffel Tower, Champs Elysees and various museums are minutes away via the metro.
The hotel also has direct access to Disneyland® Paris.
The city-centre location is ideal for family vacations, especially if you have younger children who need strollers as you can walk to so many of your bucket list stops.
We walked EVERYWHERE!
Check latest prices on Booking.com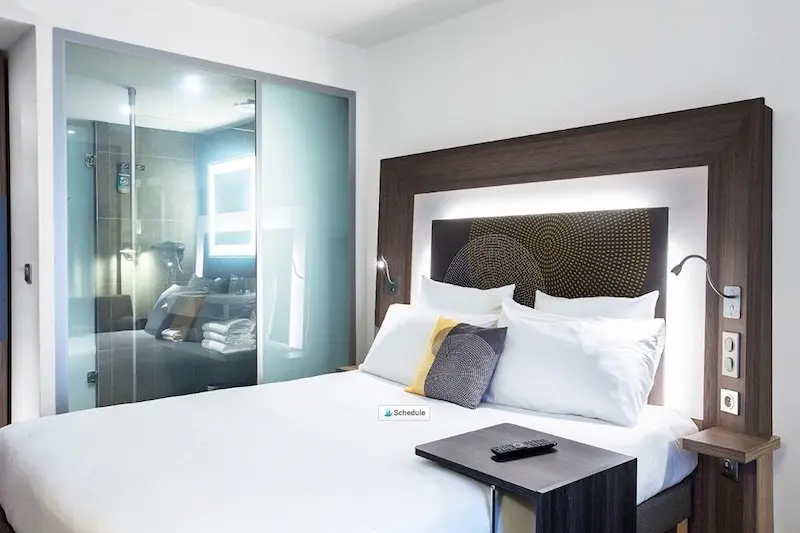 Image credit: Novotel Paris
Best Tip for Family Holidays in Paris
The lesson we've learned through years of family travel is to ALWAYS book a centrally located hotel in Paris.
Family holidays in Paris are precious, and wasting time getting to and from cheap accommodation in Paris outer suburbs is not worth the savings or the hassle.
In actual fact, a stay at one of the cheap family hotels in Paris may cost you MORE, if you include:
local transport fees on the Paris metro
the need to pay for extras such as breakfast, towel hire, linen hire, luggage storage etc.
taxi fares, when you can't get back into the city because of train strikes
The best thing about Paris accommodation for families in the city is being able to spend as much time as possible at all the central Paris attractions and activities right up until you need to depart for the airport.
Priceless!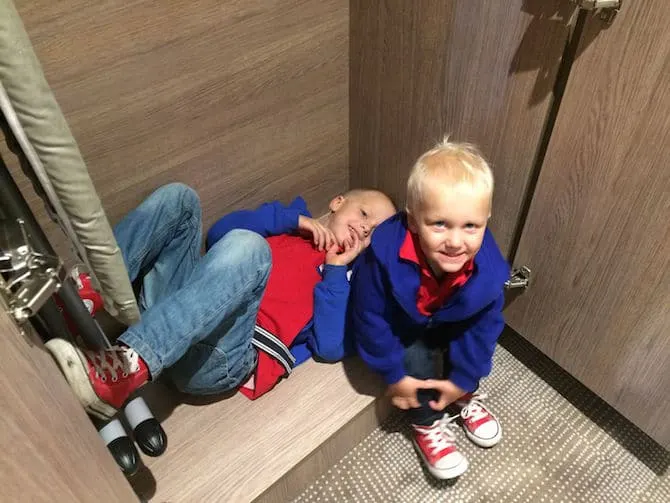 Family Rooms Paris style
My boys were super happy with the little soft toys they were given at check-in (although Jack wanted another one every time we passed the desk!)
Our room on the 7th floor was clean, shiny although a little dark for my liking.
But the boys delighted in the giant television screen, and the huge cupboard that was just right for a game of hide and seek. (A regular occurrence when travelling with boys)
But really, it's the little extra things like children's menus and kid-friendly staff that make a fantastic family hotel stay, and the Novotel Paris les Halles hotel was on top of that.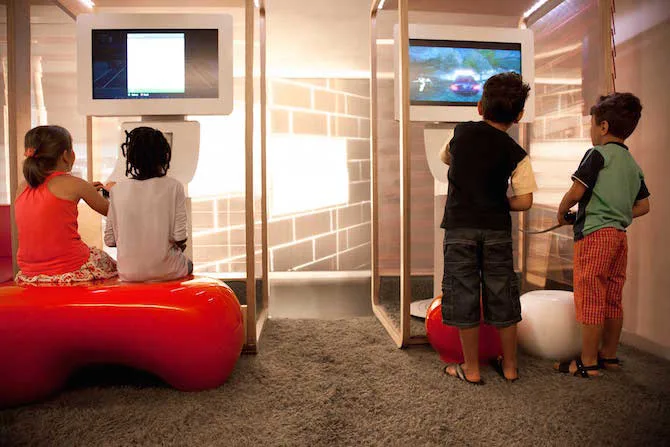 Image credit: Novotel Paris
THE INSIDE SCOOP: Novotel Paris Hotel
Correct at time of publication on Roam the Gnome. Please check with venue for updates. We apologise in advance if there have been any changes we are unaware of. All prices in Euro, unless otherwise stated
Address: 8 Place Marguerite de Navarre, 75001, Paris France
Telephone: (+33)1/42213131
Email: [email protected]
Book this Paris Accommodation Online
Our room cost us less than $250 AUD per night, which was unbelievably good value for the location compared to what else we found on offer for March
We booked our room using our Qantas Frequent Flyer points
Family Travel Extras at the Novotel Paris les Halles
Video Games area for the kids
Free WIFI throughout hotel
Vacation activities
Check in from 14:00. CHeck out until 12:00 midday.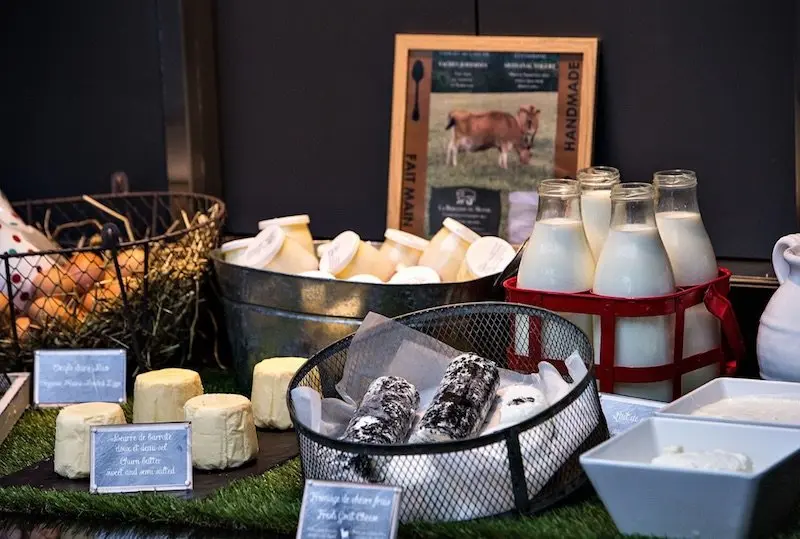 Image credit: Novotel Paris
How to get to the Novotel Paris les Halles hotel in Paris
By Metro:
Just two minutes walk from the Metro and RER train station
We took a Holiday Taxis Private Transfer to and from Charles De Gaulle airport. Read our review here.
By Taxi or Uber: The Novotel Paris les Halles is easily accessible by taxi or uber.
Novotel Paris les Halles Map
Toadstool Rating: Novotel Paris les Halles Hotel Reviews
The hotel service, combined with the perfect city centre location, gives this place a rating of five toadstools.

Looking for MORE SUPER DOOPER FUN places to visit in Paris for Kids?
Click the links in blue below for more Paris stories.