INSIDE: Everything you've ever wanted to know about Paddington Bear Facts.
Looking for FACTS about Paddington Bear?
You're in the right spot.
Find all the answers to questions about the friendly bear from Peru below.
Plus, details on where to find the OFFICIAL Paddington Bear shop, the official Paddington Bear statue, and how to book a walking tour in London to see all the Paddington Bear movie locations!
Details below.
Disclosure: This article contains affiliate links. If you make a purchase after clicking on one of these links, we may receive a small commission at NO extra cost to you.

THE INSIDE SCOOP: All the Best Paddington Bear Facts
Correct at time of publication on Roam the Gnome. Please check with venue for updates. We apologise in advance if there have been any changes we are unaware of. All prices in pounds, unless otherwise stated
No.1: Who is Paddington Bear?
He's a friendly bear, a fictional character in children's literature who wears an old red hat, a dark navy duffel coat with toggles and identity tag, and wellies.
He's adored by people all around the world.
No.2: Who wrote Paddington Bear?
The Paddington Bear author is Michael Bond.
No.3: Who created Paddington Bear?
Author Michael Bond's creation is the star of more than 20 books, two live animation films, and countless cartoons.
A Bear Called Paddington Stories have been published in more than 30 languages.
No.4: When was Paddington Bear created?
The first Paddington Bear story was published in 1956.
To date, Paddington Books have sold in excess of 30 million copies!
And there's over 20 million Paddington bear dolls and Paddington Bear teddy bears in homes too.
No.5: Who is behind the Paddington Bear illustration?
Peggy Fortnum was the first person to illustrate the adventures of Paddington Bear.
And didn't she do a marvellous job of making this picture book come alive!
RELATED: Where to buy Paddington Bear Merchandise in London
MORE of the Best Paddington Facts
No.6: Where is Paddington Bear from?
It is said that he is from Darkest Peru.
No.7: Where was Paddington Bear found?
Paddington Station in London.
No.8: How old is Paddington Bear?
In 2020, PB turns 62.
Well, actually the book does, as it was published on October 13th 1958.
Paddington never ages!
No.9: When should we celebrate his Paddington Bear birthday?
Paddington Bear has two birthdays – the 25th December (Christmas Day) AND a second one on the 25th June.
In the flurry of his arrival to London, he forgot it, so he was Brown family decided to start afresh and gave him two dates on which to celebrate, just like the Queen!
No.10: Where does Paddington live in Windsor?
Where does Paddington Bear live in London?
The Brown's family home address is 32 Windsor Gardens in Notting Hill.
There's little point trying to find it in London's Notting Hill though as there's no such house.
But check the "Paddington Movie Facts" below to find out where you can see it!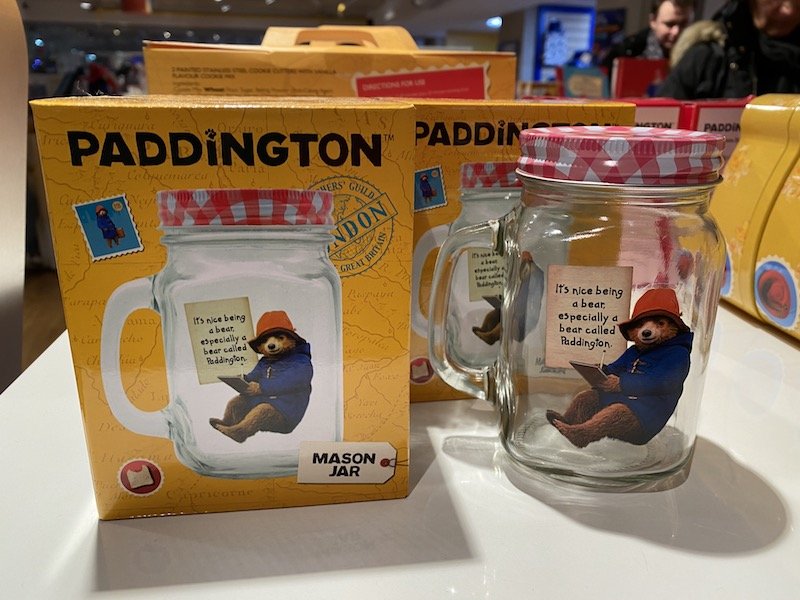 Fun Facts about Paddington Bear
No.11: What is Paddington Bear favourite food?
What does Paddington bear eat?
Marmalade, straight from the jar, or in a sandwich.
You can buy Paddington Bear marmalade in the official Paddington Bear shop in London. (see below for details)
Why not make your very own Paddington Bear sandwich and enjoy a Paddington Bear afternoon tea.
The Boringdon Hotel hosts themed afternoon teas from time to time, including a Paddington high tea.
If you go, you can try a Union Jack cookie, Marmalade macaroon, Orange chocolate opera cake and Victoria sponge, along with scones, and savory treats too!
No.12: What kind of bear is Paddington?
Have you ever wondered what type of bear is Paddington?
He's a spectacled bear.
These bears are also called Andean bear, Andean short-faced bears, or mountain bears.
Although it must be said, Paddington does not look much like the real one.
No.13: Is Paddington bear a boy or girl?
He's male.

MORE Facts about the Paddington Bear Movie
No.14: Who was the voice of Paddington in the Paddington film?
A British actor, Ben Whishaw is the man behind the Paddington Bear voice in the film.
He's best known as Michael Banks in the 2018 version of Mary Poppins with Emily Blunt.
N0.15: Who was in the Paddington Bear cast?
Who is in the Paddington Bear family?
The stars of the first Paddington Bear film include:
Hugh Bonneville as Henry Brown
Sally Hawkins as Mrs Mary Brown
Julie Walters as Mrs Bird
Jim Broadbent as Mr Gruber
Peter Capaldi as Mr Curry
Nicole Kidman as Millicent Clyde.
Imelda Staunton as Aunt Lucy
Hugh Grant joined the cast in Paddington 2 as the sneaky Phoenix Buchanan, as did Brendan Gleeson as "Knuckles".
No.16: Where was Paddington filmed?
Indoor the station scenes were filmed on location at Paddington Station!
But the exterior shot was of the entrance to Marylebone Station, a little trick.
The rest was mostly filmed around West London.
No.17: What street was Paddington filmed on?
Head to Chalcot Crescent in London's Primrose Hill, as this is where the streetscape scenes were filmed.
No.18: More Paddington bear film locations
Scenes of the Paddington Bear movie were filmed at:
Borough Market
Portobello Road
Notting Hill markets
Hampstead
Here is a great overview of all the locations in the Paddington films.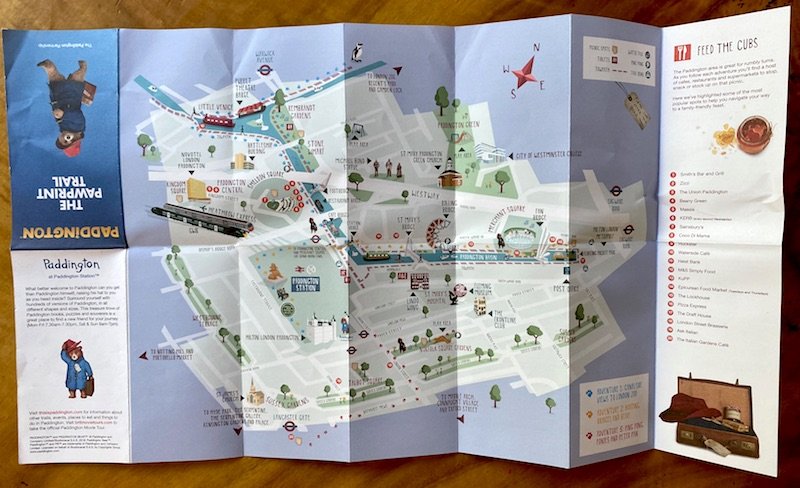 Hot tip: Paddington Bear Movie Set Tour
Have you ever wondered:
where was Paddington filmed?
what street was Paddington filmed on??
where the Browns lived?
Did you know you can take a tour and visit some of the Paddington Bear film locations in person, as well as learn MORE interesting titbits about this global icon?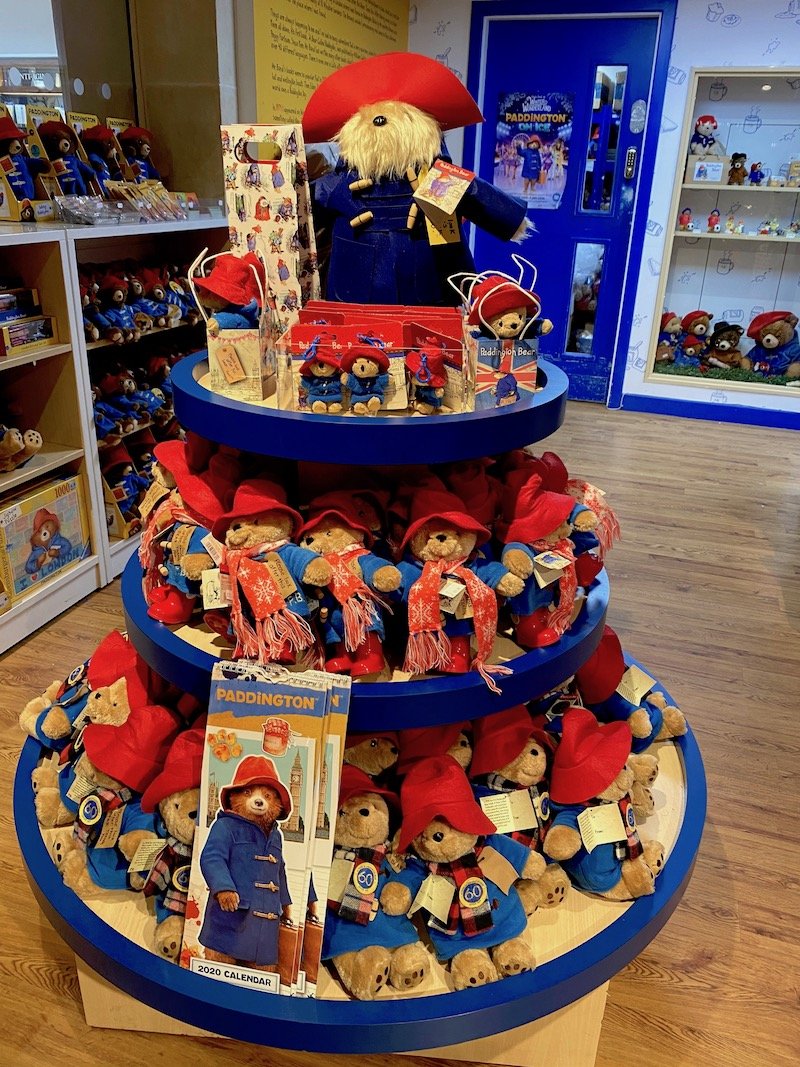 Fun Facts about Paddington Bear Clothing
Here's a few fun facts about Paddington Bear clothes.
Fun Fact #1: Paddington Bear Hat
When PB arrived in London from darkest Peru, his only possession was a 'rather dirty colored hat'.
It was Mr Brown who bought the blue duffel coat for him.
The hat he wore in the first televised series was black, but now he prefers red, with red wellington boots to match.
Now it's the official Paddington Bear costume!
Fun Fact #2: Paddington Bear Coat
Sometimes you see pictures of Paddington in a yellow coat.
This is because the first lot of bears made in America by Eden Toys were sold with a yellow coat, but the red/blue combo of Paddington clothes is the most popular with PB fans.
The blue duffel coat is now legendary.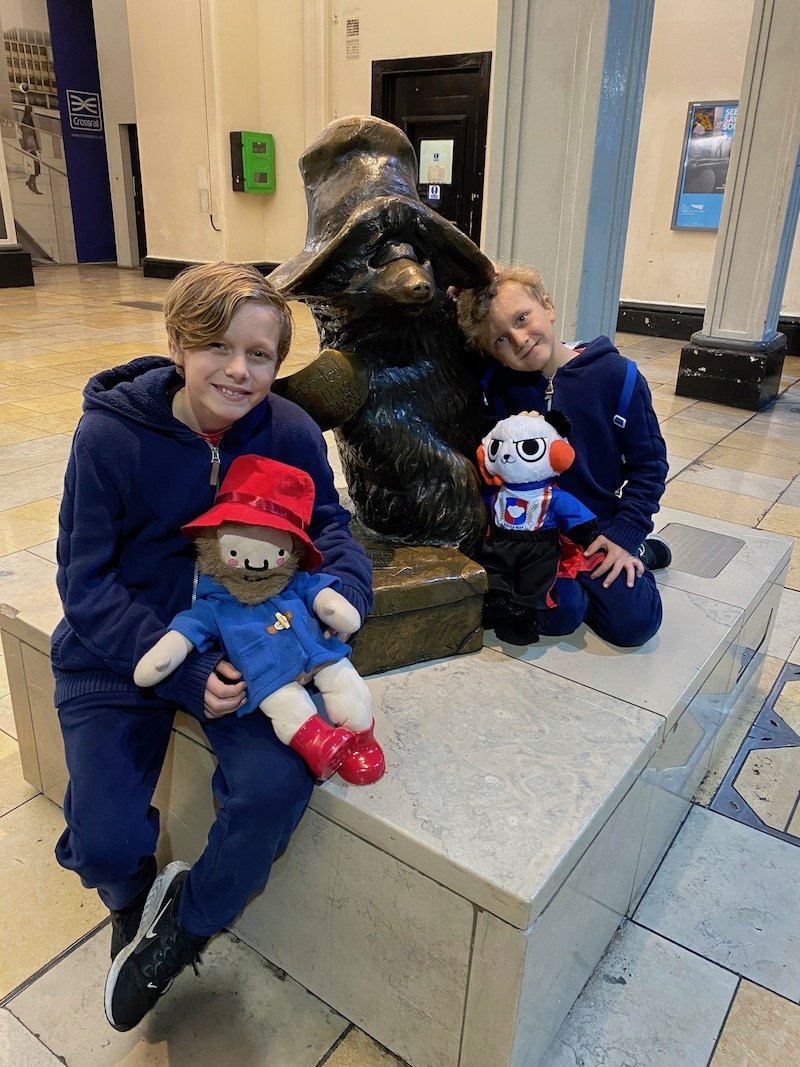 Hot tip: Visit the Paddington Bear Statue near the Paddington Shop
Did you know you can visit Paddington Bear at Paddington station?
The official Paddington statue can be found near Platform One.
Take a selfie with this statue of Paddington Bear for a keepsake!
(The famous Paddington Bear bench is metres away too)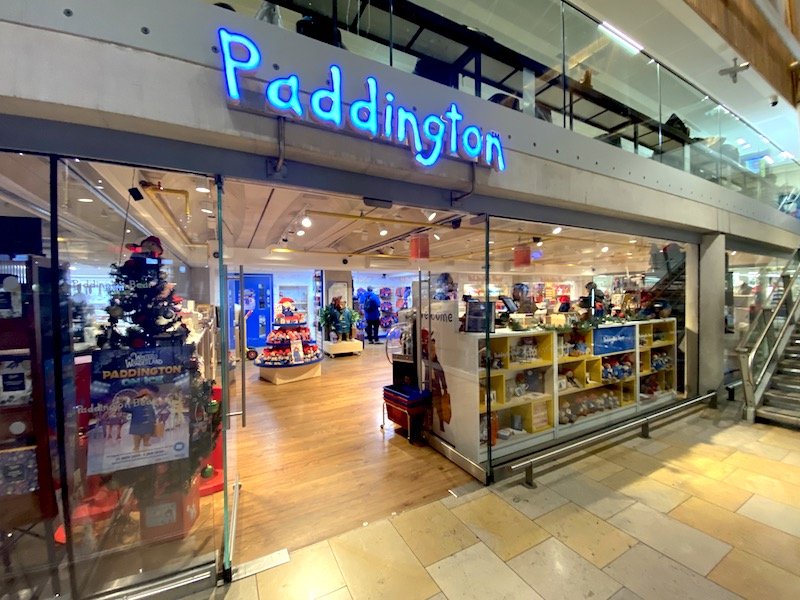 Visit The Paddington Bear Shop London
Looking for Paddington Bear gifts for adults and kids?
The best place to buy Paddington Bear merch is at the official Paddington Bear Shop London (home of official Paddington merchandise)
The Paddington Bear store stock Paddington Bear gifts and souvenirs including:
Paddington Bear toys
Paddington Bear products including stationery and craft kits
If you are travelling about, there's also a:
Hamleys Paddington Bear,
Harrods Paddington Bear, and
John Lewis Paddington Bear.
Plus try a variety of London souvenir shops – these are your best bet to find your own Paddington Bear garden gnome, or Paddington Bear garden ornament, and Paddington Bear fancy dress costumes!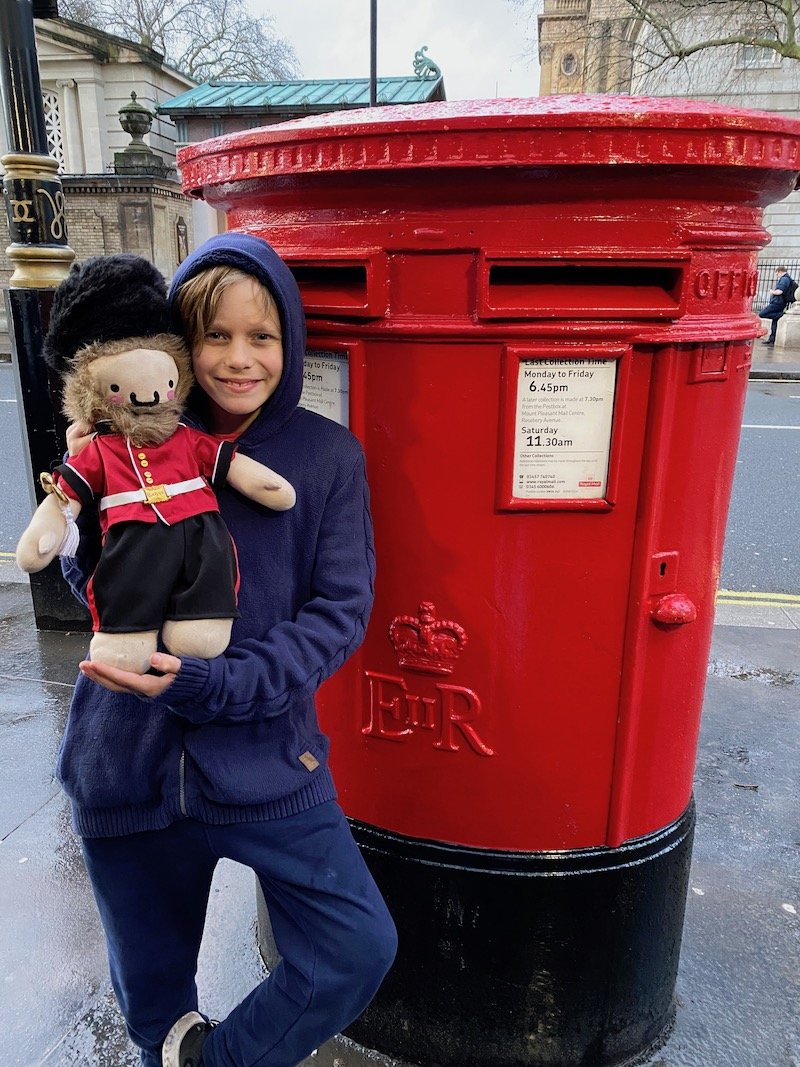 Looking for More Things to Do with Kids in LONDON?
Click the links in blue below for MORE London fun.